Introduction
Finding the best graphics card for your next gaming PC can be quite the challenge, especially when looking at variations of the same GPU. Out of all the GPUs currently available, NVIDIA's RTX 4070 is one of the most difficult cards to choose between, as each 4070 SKU varies drastically in size, price, and appearance.
As a result, It can be easy to grab a design that will be overpriced compared to other RTX 4070, let alone the alternative graphics cards that sit in and around the $500 mark.
This begs the question, what RTX 4070 GPU options are the best for your PC build? In this buyers guide, we'll be breaking down the best RTX 4070 graphics cards, testing the performance, design, aesthetics, and value of each design.
Our Recommendation: NVIDIA GeForce RTX 4070 Founders Edition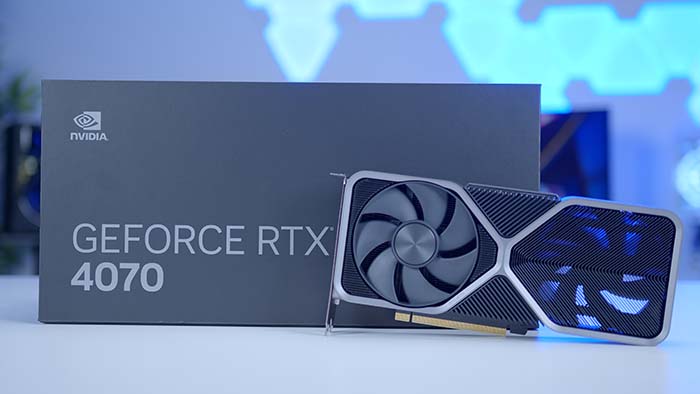 When looking for an RTX 4070 graphics card to put into your PC build, we recommend keeping things simple with Nvidia's Founders Edition design. Whilst it lacks the flashy lights, edgy designs, and the small boosts to performance that can be found on AIBs, the base model is a reliable option that offers good value for mid-range consumers.
Like all Founders Edition graphics cards, this model comes with a sufficient cooling system, meaning you don't have to worry about this card running hot. On top of this, the dual-fan layout means this card boasts a smaller form factor, which allows it to fit into most PC builds without any issues.
All the RTX 4070 GPUs in Our Testing Roundup
The Best RTX 4070 GPUs to Buy
1. NVIDIA GeForce RTX 4070 Founders Edition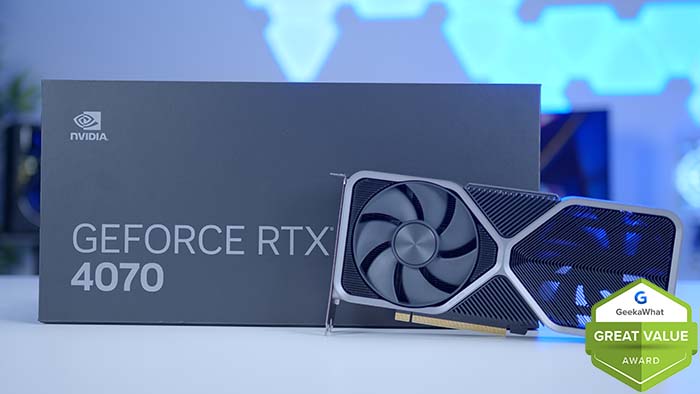 NVIDIA's Founders Edition cards generally tend to be the go-to option for those looking for the best value for money. Due to the performance, pricing, and thermal capability of these GPUs, they're an incredibly competitive option that force other manufacturers to give their AIBs some additional wow-factor. The RTX 4070 was the first card from the RTX 4000 series that offered a more traditional length and size for a GPU. To be exact, the 250mm length makes this GPU an ideal choice for more compact PC builds that pack a punch.
Overall, the thermals of the RTX 4070 Founders Edition are great, leading to minimal issues when tackling more demanding tasks. Founders Edition GPUs weren't as competitive a few years ago, especially when it came to thermals, but NVIDIA have really stepped up their game, making these cards very competitive.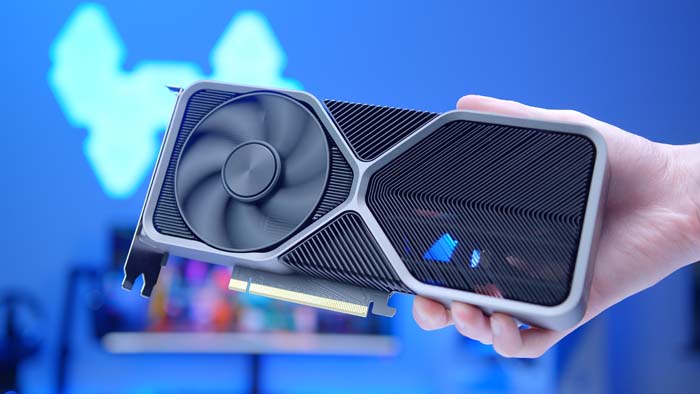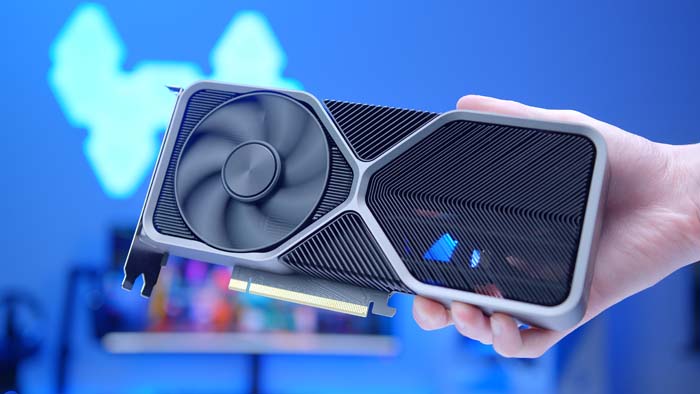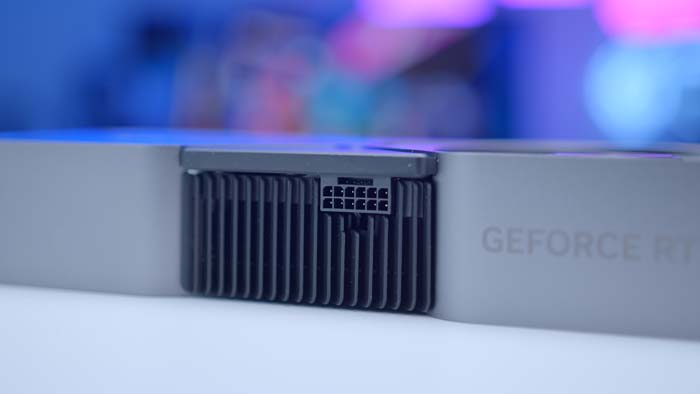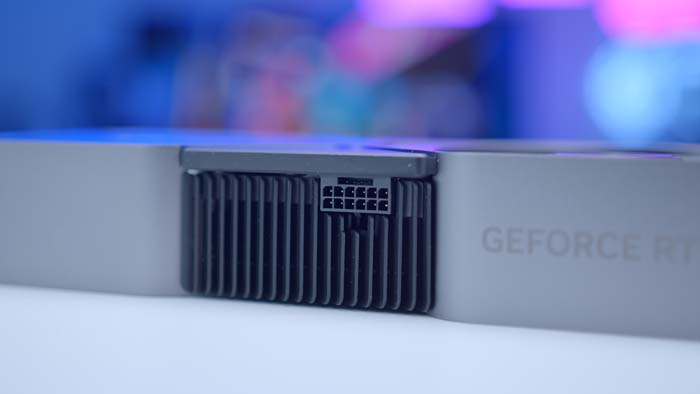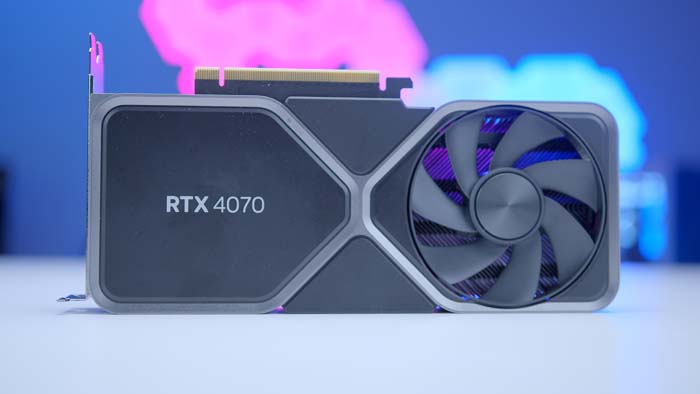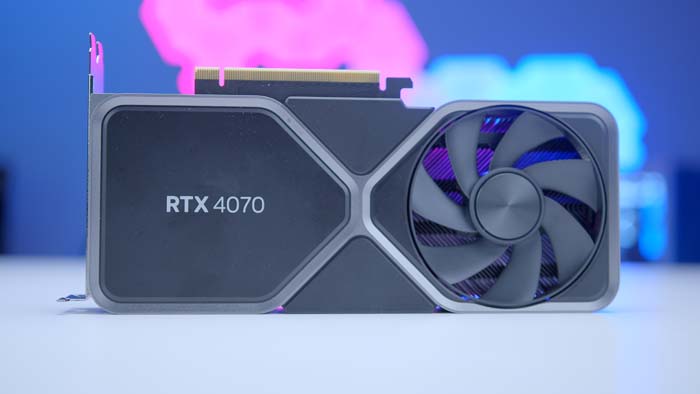 That being said, it isn't the most efficient option. If you're prioritising low thermals in your build, there are better cards available that will keep your system quiet and temperatures nice and cool. Furthermore, if you're the kind of consumer looking to build a fancy PC with plenty of flair, the Founders Edition card won't be a great option. The overall design is somewhat plain, and there isn't any RGB on this GPU, meaning it won't be able to illuminate a gaming PC with the iconic multicoloured glow.
Where to Buy
Buy the NVIDIA GeForce RTX 4070 Founders Edition on:
2. Palit Dual RTX 4070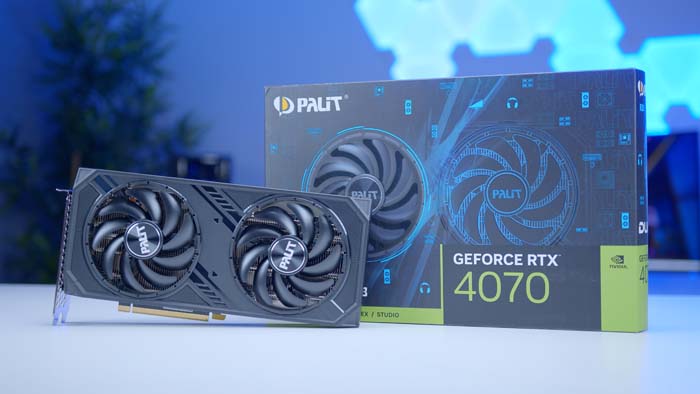 Palit have been a mainstay in the graphics card space for quite some time, and are renowned for their budget entrants in the market. The Palit Dual 4070 is budget-oriented card offering similar thermals to the Founders Edition, with a slightly improved aesthetic in comparison. This card is a little bit bigger than the Founders Edition model, sitting at a length of 269mm, but this shouldn't really affect case choices too much.
Palit have opted for a dual-fan design, with an all-black shroud surrounding them. Consumers will also be able to notice some Palit logos and metallic stripes on the card which also provide some additional flair to your build. Palit's Dual RTX 4070 is also priced at MSRP, giving the Founders Edition model some competition. I imagine this will be the card that the majority of consumers will look to pickup once the Founders GPUs go out of stock.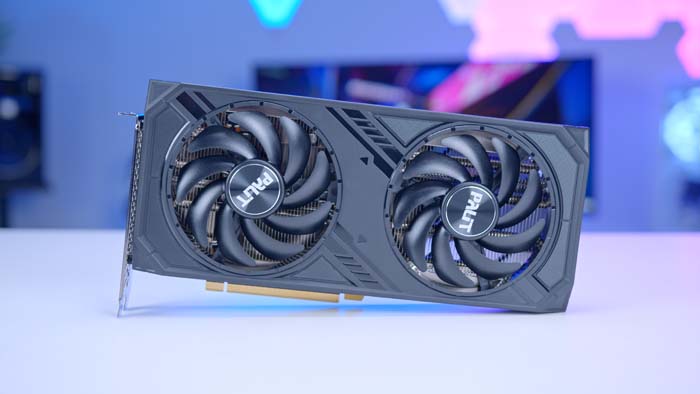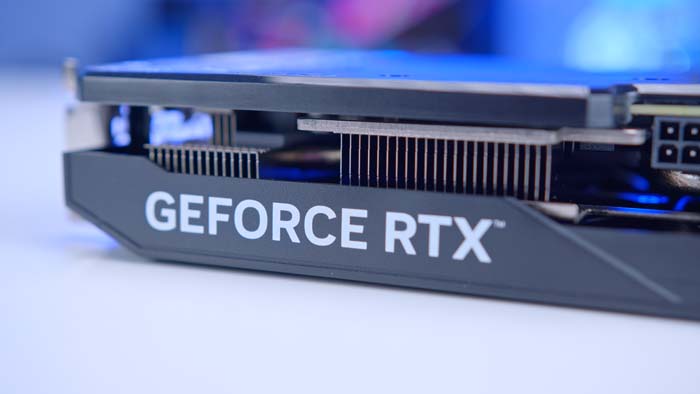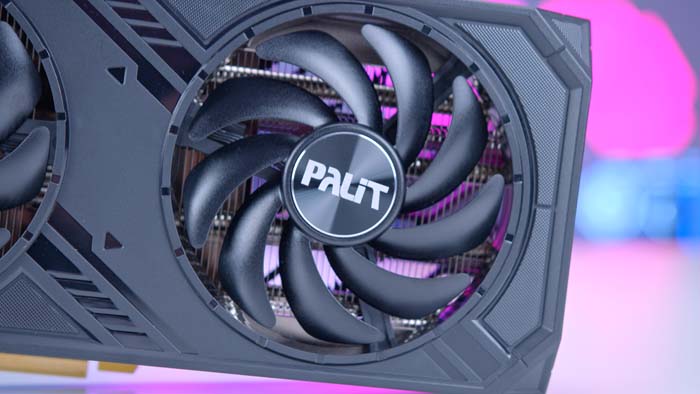 Unfortunately, the Palit 4070 doesn't have any RGB which is a bit disappointing. We would like to see some RGB on this card, as it provides consumers with some extra options when it comes to build customisation. Additionally, the biggest benefit of picking up an AIB card is that they normally offer a slightly higher boost speed, which can provide some better performance. However, the Palit 4070 has the same clock speed as the Founders variant, which does make it a slightly less competitive offering compared to other RTX 4070 variations.
Where to Buy
Buy the Palit Dual RTX 4070 on:
3. MSI Gaming X Trio RTX 4070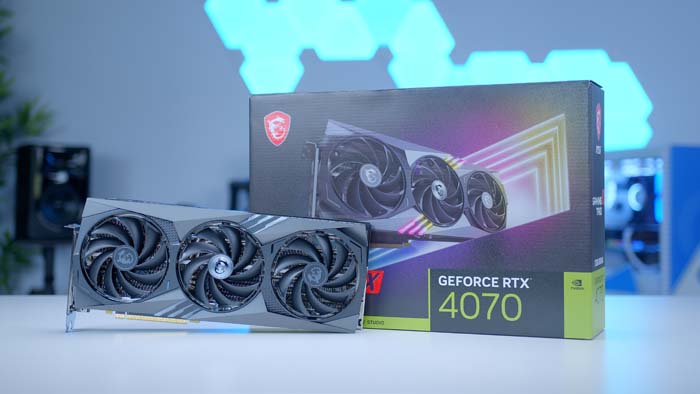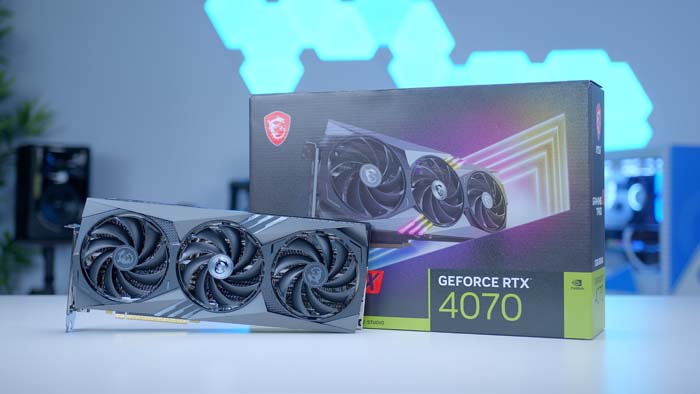 MSI's Gaming X Trio is a design that we're all familiar with, and admittedly, we're quite big fans of. MSI are well known for creating awesome looking cards that have great thermal capabilities, with the Gaming X Trio RTX 4070 being no different. Packed with premium features that were missing on the previous RTX 4070 cards we tested, this design is certainly one of the more luxurious AIBs on the market.
Boasting three fans, alongside their signature FROZR 3 cooling system, this design maximises airflow and assists with heat dissipation to keep temperatures nice and low. The Gaming X Trio also has some RGB in the form of a diagonal strip that spans the height of the GPU, which looks great when placed into a gaming-oriented PC build. This card also features MSI's signature black and grey look that we've seen on previous MSI Gaming X cards.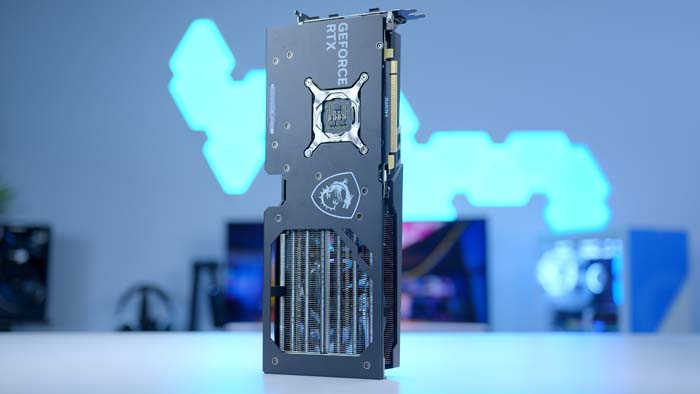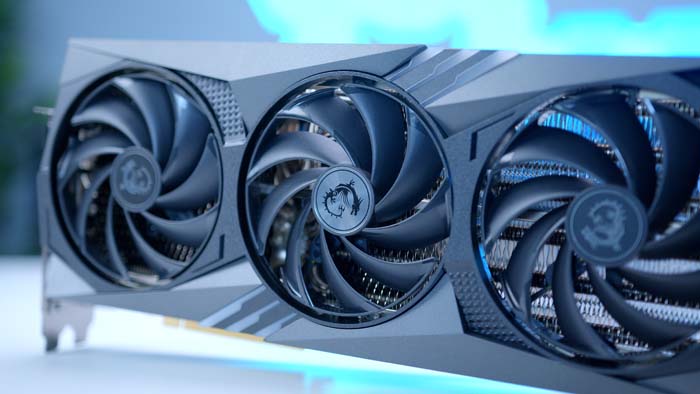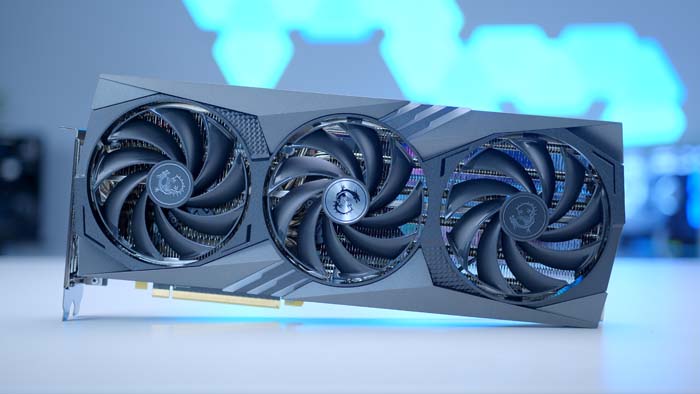 However, there are some weaknesses that stop this design from being the clear frontrunner when looking at an RTX 4070 GPU for your next PC. Firstly, the Gaming X Trio has a length of 338mm, which is significantly bigger than most RTX 4070 GPUs and will cause clearance issues in certain cases. Plus, the additional design features and improved cooling solutions cause the price of the GPUs to bump up in price.
Where to Buy
Buy the MSI Gaming X Trio RTX 4070 on:
4. Gigabyte Gaming OC RTX 4070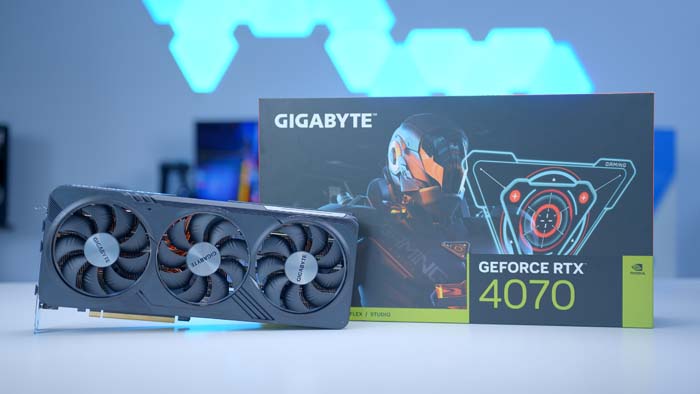 Gigabyte's Gaming OC model is the final RTX 4070 graphics card we'd recommend, bringing higher clock speeds and strong thermals than the original design. The benefit of a higher clock speed is that applications and games can experience slight performance boosts. So if you're looking to get the most frames possible out of your GPU, an overclocked card like the Gigabyte Gaming OC Edition can be a worthwhile pickup.
Asides from the performance, this card is another triple-fan design offering strong thermals compared to the Founders Edition and Palit models that we've previously mentioned. Plus, Gigabyte's Gaming OC model features plenty of RGB for consumers to light up their build with. This can all be customised in Gigabyte's RGB Fusion software, which allows you to change lighting effects and colours freely.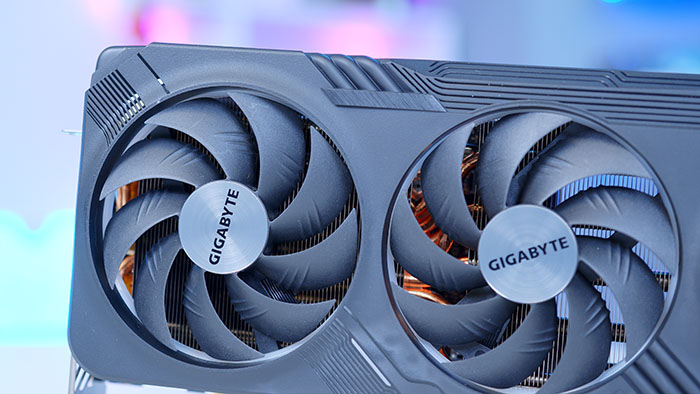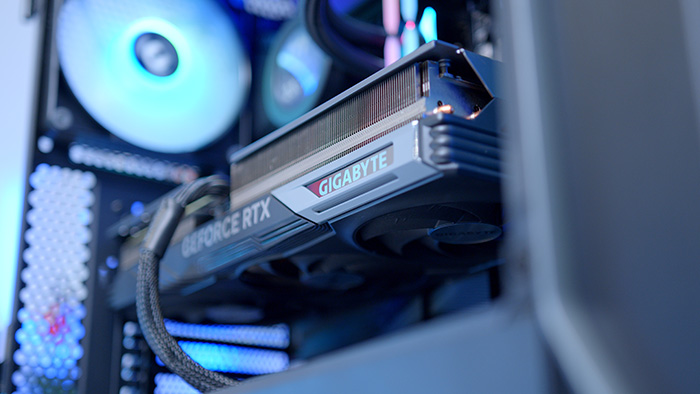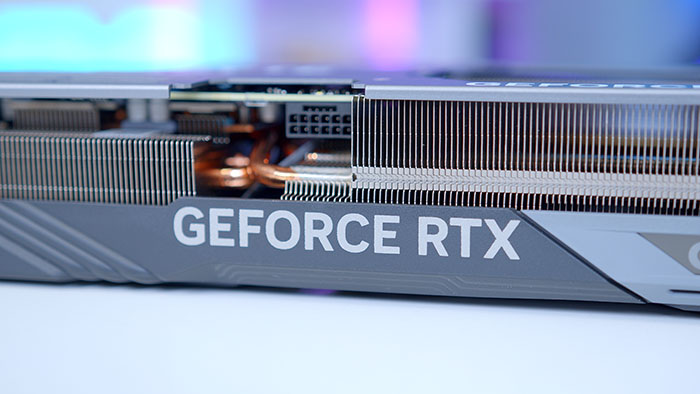 Unfortunately, another characteristic of AIB cards is that they tend to have a price that sits higher than MSRP. The Gigabyte Gaming OC model is a pretty expensive option, and won't be ideal for consumers on a tighter budget. Similarly, many AIB models we start to teeter into the 'massive GPU' category. And with a GPU length of 300mm, consumers may need to look at bigger case options to install this card into their brand-new gaming PC.
Where to Buy
Buy the Gigabyte Gaming OC RTX 4070 on:
How We Picked the Best NVIDIA RTX 4070 Graphics Cards
When evaluating any RTX 4070 graphics card, there are a wide range of factors to consider. These include:
Performance
Features
Aesthetic
Overclocking capabilities
Thermal regulation
Value for Money
For more information on how we analyse the latest GPUs, check out our detailed graphics card testing methodology.
Conclusion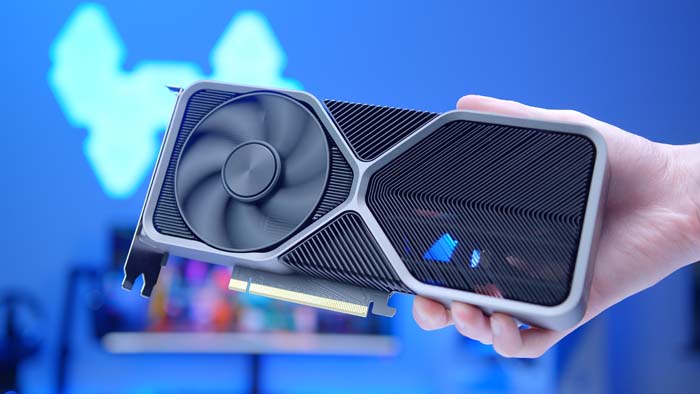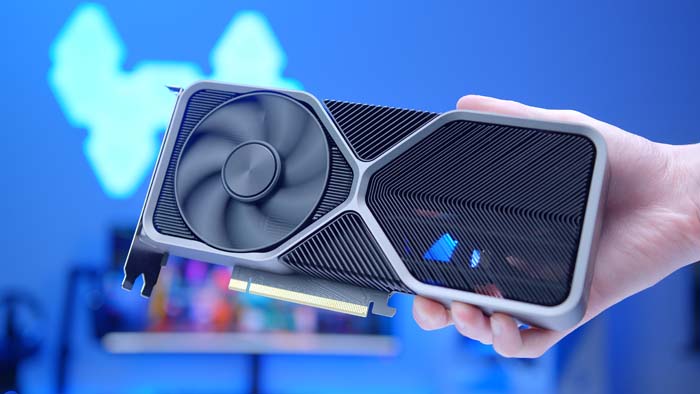 Best Overall RTX 4070 GPU: NVIDIA GeForce RTX 4070 Founders Edition
NVIDIA's RTX 4070 Founders Edition card is the best overall card to pick up for those wanting the best all-round option. Although the FE card doesn't have any fancy RGB, or an overclock, it handles pretty well when it comes to cooling, is one of the smallest cards, and also the cheapest.
Due to the Founders Edition sitting at MSRP, this is what give this card the most value. As we start to increase the price, the value of this card starts to drop. I'd urge the majority of consumers to pick up a Founders Edition model, or an AIB card at MSRP once the FE cards eventually go out of stock due to popularity.
Check out our full in-depth review of the RTX 4070 Founders Edition, or Buy the RTX 4070 Founders Edition on Amazon.