We'll be doing a deep dive on this particular capture card, taking a look at the specs and performance, while also comparing against current market options to determine that value-proposition that it offers.
Buy the AverMedia Live Gamer Ultra 2.1 on:
Capture vs Pass-Through – What Are They?
Capture and Pass-Through are two technical terms associated with capture cards. For those that aren't necessarily familiar with the world of capture devices, these two terms might be confusing. So what do they mean? When you're recording or streaming through a capture card the resolution and framerate that you see, versus what your viewers see, can be different.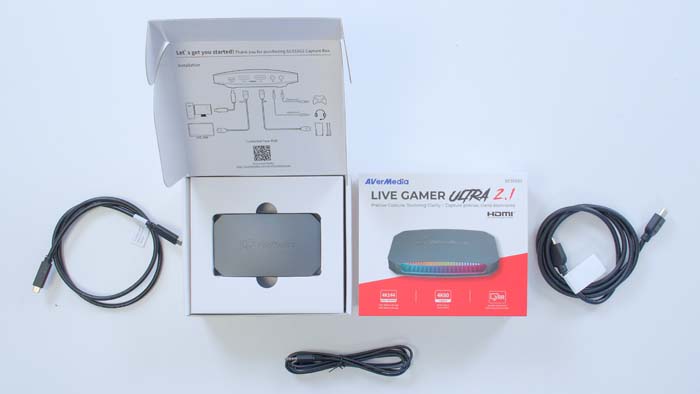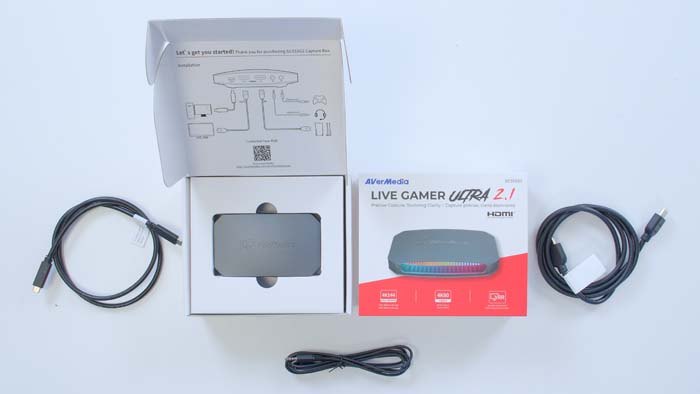 As a general rule of thumb, the capture card will record at a lower framerate compared to what you're physically seeing on your screen. This can referred to as your capture capability and is what your viewers will see.
Pass through is slightly different and is what you will see when you're playing the game. The reason why your capture card passes a higher framerate through for you to play, is so you can play your games at the best performance possible. But recording at this framerate and resolution can be quite demanding when it comes to performance, which is why the capture capability is normally weaker.
It is worth noting that your max resolution and framerate may require a specific high bandwidth port. For example, the Live Gamer Ultra 2.1 needs HDMI 2.1 from your choice of console and display in order to max out at 4K60, and 4K144. We always recommend researching the output resolution and framerate, and requirements, to ensure you're picking up the right option.
Suggested Article: Cooler Master MasterLiquid 240 Atmos Review – A Customisable 240mm Option
AverMedia Live Gamer Ultra 2.1 Design & Aesthetic
Although capture cards aren't particularly known for their aesthetic or overall design, AverMedia have put some effort into the look. This particular model offers some additional RGB on the front of the card, which can be synced up with other products using a variety of different software. Although I don't think many consumers will care about the extra flair, or allow it to be a purchasing factor, it is a nice touch. This just allows consumers to take control of the overall look of their setup a bit more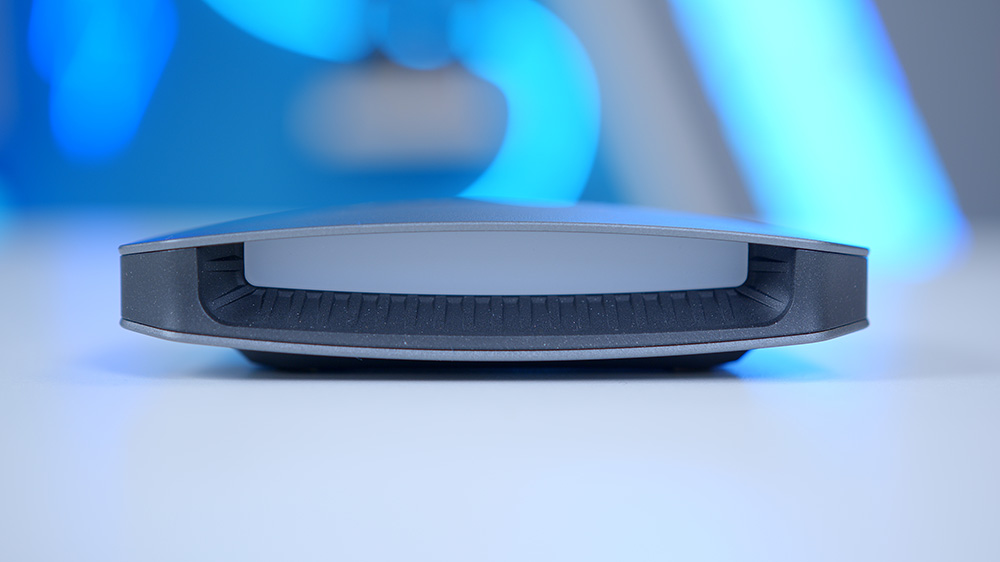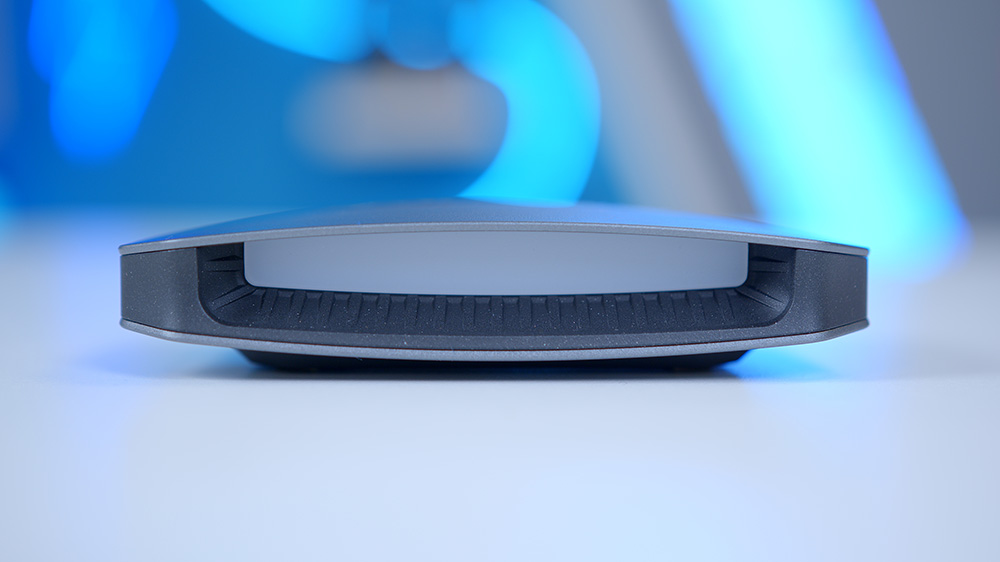 Otherwise, there isn't a whole lot to touch on when it comes to the overall design. Like most other current market capture cards, the Live Gamer Ultra 2.1 is small and easily portable, weighing 115g. Other than the front of the card, the rest of the housing is a smooth black plastic that seems relatively robust. We wouldn't recommend drop testing this capture card, but if you're the kind of content creator that's always on the go, a slight drop here and isn't likely to be fatal.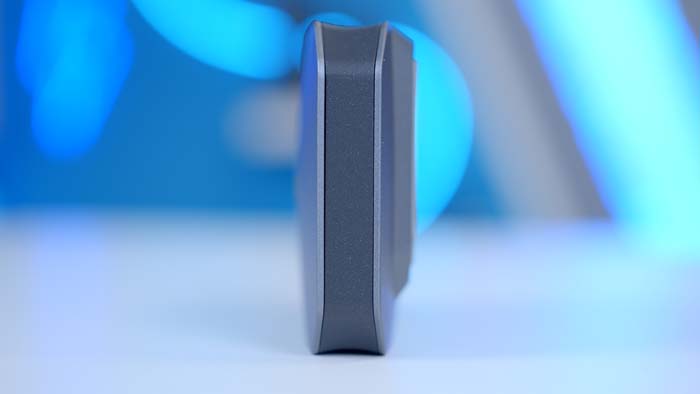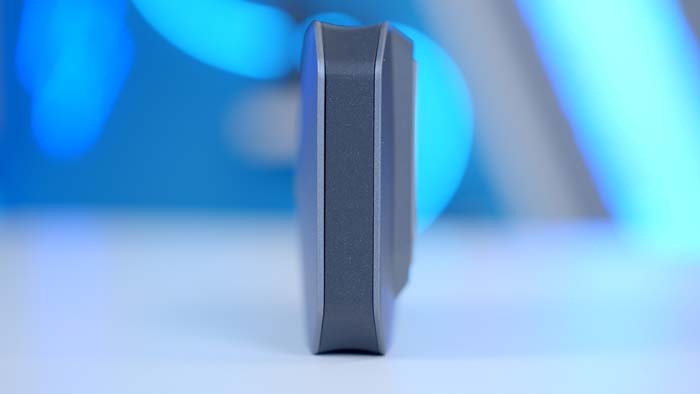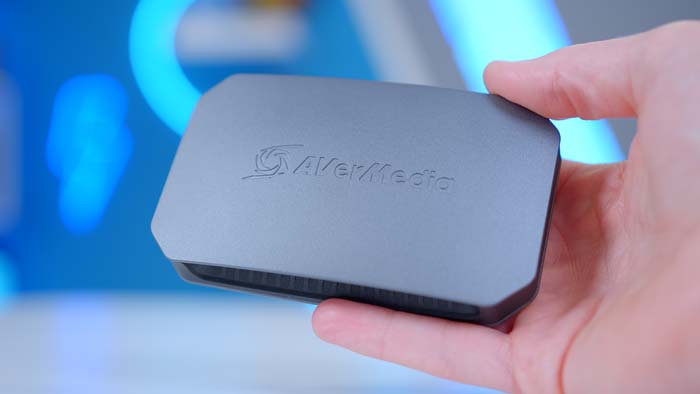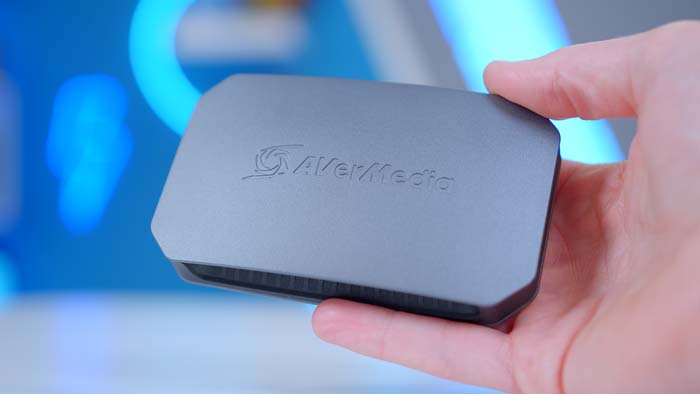 Specs & IO
Looking at the specs and IO options, this gives us an idea of how the Live Gamer Ultra 2.1 should perform, but also the demographic that this capture card is pointed towards. In terms of IO, the Live Gamer Ultra is equipped with a USB 3.2 Gen2 Type-C, along with HDMI 2.1 for both input and output. This means you'll need to make sure your monitor supports HDMI 2.1, and that your motherboard, or laptop has a USB 3.2 Gen2 port. The required cables are included in the box, so you don't have to go scrounging for cables to plug everything in.
As I've alluded to above, the supported passthrough and capture resolution at the maximum is 4K144, and 4K60 respectively. This means those of you playing your favourite games at 4K will be able to enjoy a crisp 144FPS. Its great to see a capture card support a framerate above 60 despite being at a 4K resolution. And because the capture framerate is 60FPS, watchers and enjoy a super smooth video. The Live Gamer Ultra also supports HDR too, so those with an HDR supported monitor can also enjoy increased visual fidelity too.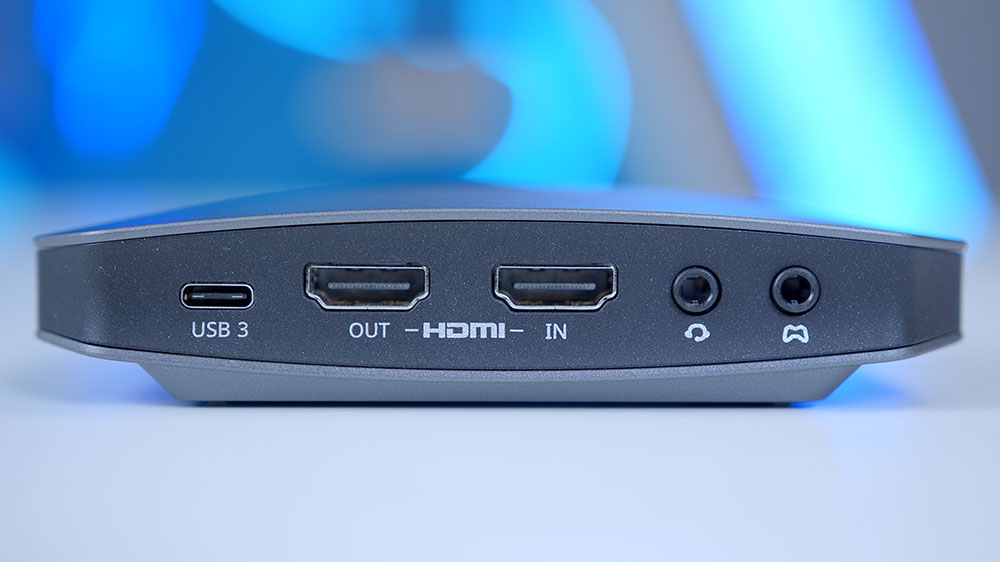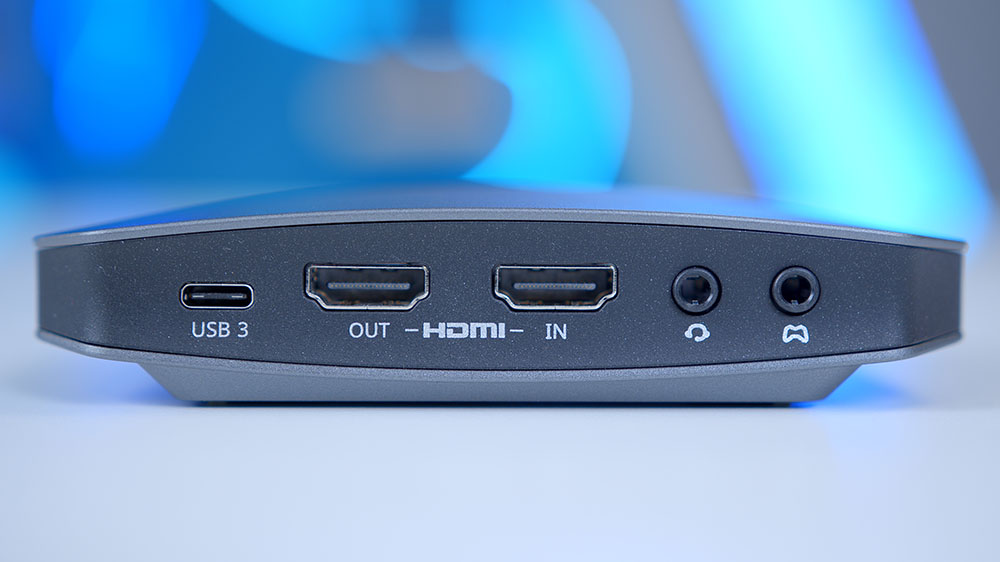 | Specifications | AverMedia Live Gamer Ultra 2.1 |
| --- | --- |
| Interface | USB 3.2 Gen2 Type-C (10Gbps) |
| Inputs & Outputs | HDMI 2.1 |
| Max Pass-Through Resolution | 2160p144 HDR/VRR |
| Max Capture Resolution | 2160p60 |
| Supported Resolutions | 2160p, 1440p, 1080p, 1080i, 720p, 576p, 576i, 480p, 480i |
| Headset Audio Input & Output | 4-Pole 3.5mm Jack |
| Dimensions (mm) | 120 x 70 x 27.6 |
| Weight | 115g |
Performance
In order to see how the Live Gamer Ultra 2.1 performs, we've fired up a couple of games and ran OBS to see what our capture and passthrough performance sat at. The specs of this capture card are pretty impressive overall, so we're expecting great things from this option.
Looking at performance, we played a game of Apex Legends at 4K high settings. Overall, the performance was very strong here, while the initial setup did require a fair bit of configuring, we found that there was minimal stuttering and choppiness. The quality was great across the board, and being able to capture gameplay at 60FPS at a 4K resolution, is very impressive. Apex is a rather intensive game too, so the fact that there was effectively no quality drop was very impressive.
As you can see from our FPS counter, we were able to hit well over the 144FPS mark during this gameplay run, which means that our 4K144 was more than attainable across the entirety of the benchmark. This also means that users watching can enjoy a crisp 60 FPS with no issues. Needless to say the AverMedia Live Gamer Ultra 2.1 does deliver on the 4K passthrough and capture performance. It is worth noting that we did have some technical difficulties setting up the capture card, but once we got past this, recording gameplay was relatively smooth sailing.
Alternatives
AverMedia isn't the first manufacturer to delve into the world of capture cards, and they certainly won't be the last either. For this reason, there are a number of great alternatives on the market from a vast range of brands that are fit for streaming or general content creation. We've highlighted one that stood out to us in particular below: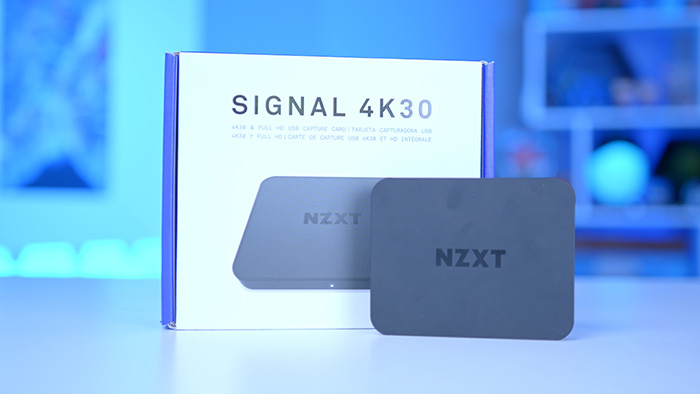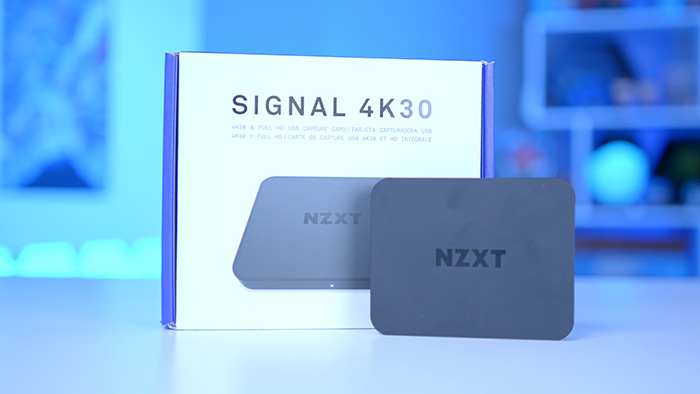 While we would prefer the recording framerate to be higher, there aren't many (if any) alternatives that can record and passthrough a 4K resolution. For this reason, the Signal 4K30 serves as a great option for those that might be on a tighter budget when it comes to capture card choice. This particular alternative will be ideal for the price conscious buyer if you're willing to sacrifice framerate to a degree.
Buy the NZXT Signal 4K30 on:
Conclusion
AverMedia Live Gamer Ultra 2.1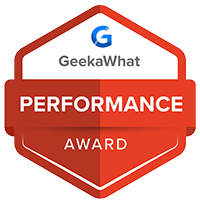 Product Name: Live Gamer Ultra 2.1
Brand: AverMedia
Features

Design

Performance

Value For Money
Summary
AverMedia's Live Gamer Ultra 2.1 is one of the few capture cards currently available that can record and passthrough a 4K resolution at a framerate above 60FPS. While the use-case for this specific capture card might be niche, AverMedia has found a gap in the market, and filled it with a pretty solid product. We found that the AverMedia Live Gamer Ultra 2.1 delivered on the performance front, while the only major issue we had was the initial setup. But despite this, the Live Gamer Ultra is incredibly easy to use, and serves as an excellent option for those recording in 4K.
It is worth noting, that we would only advise consumers who plan on playing and recording games at 4K pick this capture card up, as opposed to streamers. 4K streaming bandwidth is generally reserved for only certain partners dependent on the platform you use. So for those that just need 1080p or 720p, you can pick up a cheaper alternative to save you some money.
Pros
✅ One of the only capture cards that can record 4K60.
✅ Perfect for content creators that record in 4K.
✅ Also supports ultrawide 1440p too.
Cons
❌ One of the most expensive options.
❌ Can be a hassle to setup.
❌ Most streaming sites don't support 4K.