Introduction
NZXT continue their roll of bringing new products to market, this time entering the competitive video capture space with their 1080p and 4K 'Signal' capture cards. Do these new capture cards, aimed primarily at the streaming market, put NZXT on a solid footing to take on streaming giants like Elgato, or do they fall flat? That is the all important question we're looking to evaluate, as NZXT continue their ever-growing expansion into more and more markets.
Buy the NZXT Signal HD60 on:
Buy the NZXT Signal 4K30 on:
Suggested Article: NZXT H7 Elite Review – Features, Connectivity & Airflow
NZXT's Huge 2022 Expansion
First, let's address the elephant in the room. NZXT? Selling capture cards? Yes. The case manufacturer, primarily known for …well, PC cases, continues their efforts in the peripherals space. The launch follows the introduction of a keyboard, mouse, microphone and range of monitors. While it is refreshing to see new entrants to the market, each of which providing greater competition, and in turn better product evolution for consumers, I have been critical of NZXT's expansion this year. Are some of the same mistakes made on their new capture cards?
In a rather sensible fashion, NZXT have released two separate capture cards – one aimed at 1080p gamers, and the other aimed at 4K gamers. The 1080p unit captures at upto 60 frames per second, while the 4K design maxes out at 30FPS at 4K.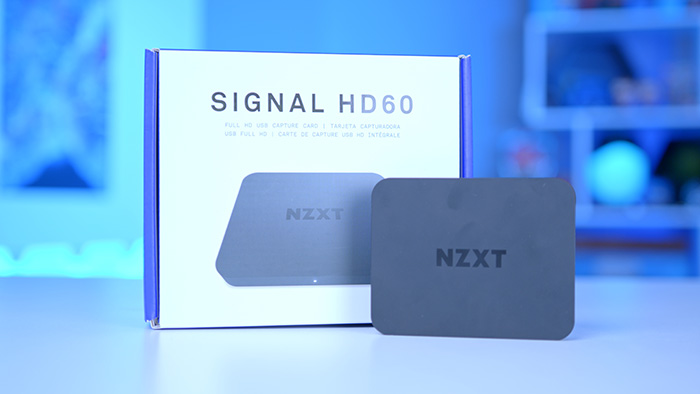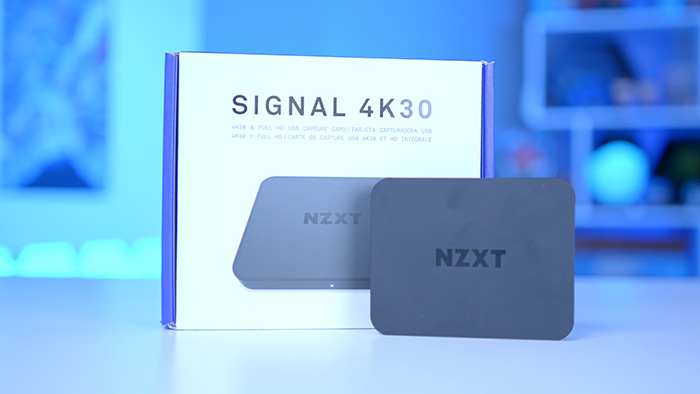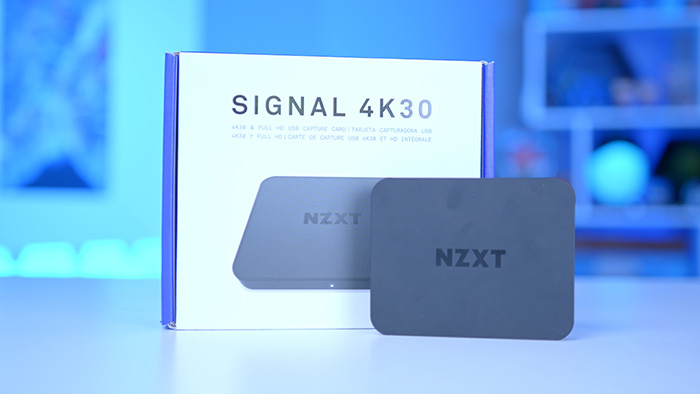 Signal HD60
Signal 4K30
Streaming/Recording Quality
1920x1080P (FPS – 60, 50, 30, 25)
720P (FPS – 60, 50, 30, 25)
576P (FPS – 50, 25)
480P (FPS – 60, 30)
3840x2160P (FPS – 30, 25)
2560x1440P (FPS – 60, 50, 30, 25)
1920x1080P (FPS – 120, 60, 50, 30, 25)
720P (FPS – 60, 50, 30, 25)
576P (FPS – 50, 25)
480P (FPS – 60, 30)
Max Input & Passthrough Compatibility
3840x2160P @ 60FPS
2560x1440P @ 60FPS
1920x1080P @ 60FPS
1920x1080i @ 60FPS
720P
480P
576P
480i
576i
3840x2160P @ 60FPS HDR
2560x1440P @ 144FPS HDR
1920x1080P @ 144FPS HDR
2560x1080P @ 240FPS HDR
1920x1080i
720P
480P
576P
480i
576i
Scaling
Upscaling to 1080P
Upscaling to 1080P
Ports
USB 3.2 Gen 1 Type-C
HDMI In
HDMI Out
USB 3.2 Gen 1 Type-C
HDMI In
HDMI Out
MSRP
$149.99
$199.99
The Competition
NZXT are by no means the first manufacturer to create a capture card for streaming, and they definitely won't be the last. Many brands have joined the market providing a range of different capture cards geared towards various consumers. The main manufacturers to note are: Elgato, AverMedia, and Razer (in that order).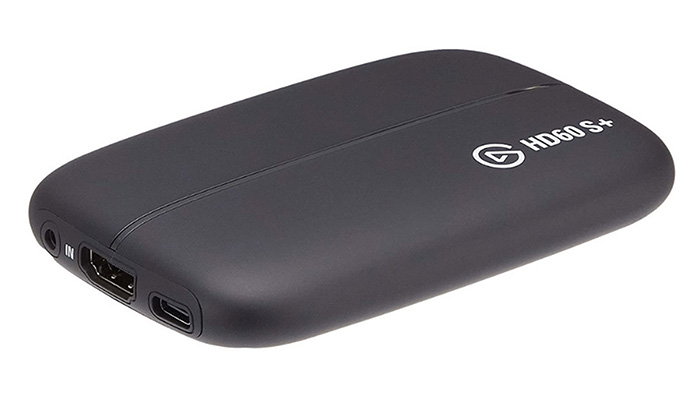 Elgato is by far and away most recognisable of the list, as a company which have dominated the capture market since the late PS3-era, dethroning then market leaders AverMedia. NZXT have seemingly joined a market already catered for here, making their challenge to win over consumers that bit harder.
Signal Design & Aesthetics
Looking at the design, both the HD60 and 4K30 are very small. This isn't uncommon for USB capture cards, but it was surprising how tiny they are. The housing is finished in a nice, but fingerprint-attacking, matte black finish, while the overall look is pretty sleek.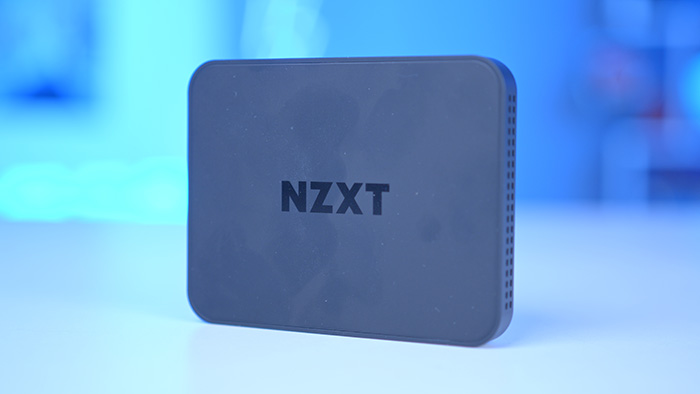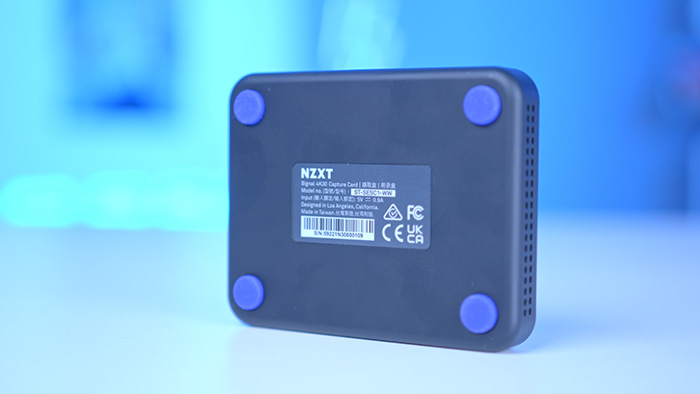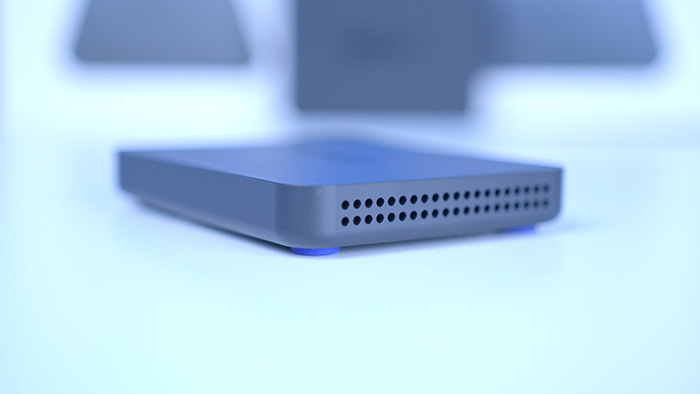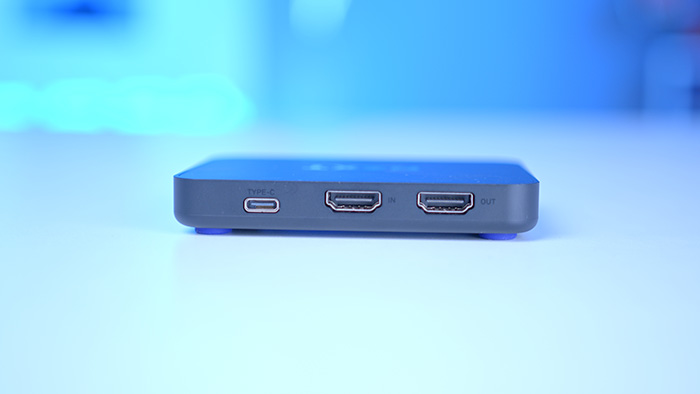 Both designs have a simple IO design, with USB C to connect the device up to your PC flanked by two HMDI ports – one for your input and one for your output. Other than a few ventilation holes, and some NZXT-esk purple feet, there is little else to note on the design front.
Performance
To test the capture cards, we ran 1080p and 4K runs of Fortnite – a visually pleasing game that allows us to drive plenty of frame-rate through the Signal capture card.
Signal HD60
The first thing that you will notice on the HD60, when compared to the 4K 30, is the lack of frame rate. The HD60 tops out at 60FPS, while the 4K 30 can rise up to 120FPS when capturing at 1080p. The image still looked good, and for the lower price point we were pretty pleased with the results.
Generally the HD60 was very impressive, even in areas of high intensity where there could be potential latency issues, there were no problems and we were still able to get the kills we needed during Fortnite. The major disappointment here lies in the lack of high frame-rate recording or passthrough at 1080P.
Features
4K60 Passthrough
Recording in 1080P 60FPS
HDMI Stereo 16 bit 48K samples/sec
Signal 4K30
Note: The 4K30 seemed to have some screen blackouts during gameplay.
The Signal 4K30 seemed to hold up relatively well during our run through. The major benefit to this particular capture card is that it can record at a higher framerate at lower resolution, whereas the HD60 is stuck to 60FPS at 1080P. There were a few occasions where we were able to hit the maximum passthrough frames at 1080p, something competitive gamers and streamers will be glad to see. Generally, the recording was smooth and the quality of the video strong.
We had a few connectivity struggles with the 4K 30, despite repeating the tests with no issues on the HD60 design.
Features
4K60 HDR Passthrough
Recording in 4K 30FPS
HDMI Stereo 16 bit 48K samples/sec
Our Hands-On Take
In our hands-on experience with both capture cards, I was satisfied with the performance and how simple they were to use. Setting up either capture card is quite literally a 'plug and play' situation. Our systems picked up the devices quickly, and started installing the necessary drivers off the bat.
After this, streaming is as simple as selecting the video capture device through your choice of software. The advantages to streaming like this, rather than a software only solution, is that previewing and creating a reliable, repeatable setup is far easier. You can also feed virtually any device into the capture card, whether that be a PC, console or something totally different, without needing to change the config settings too much. This approach simplifies things significantly, and allows you to get started with very minimal messing around.
The only major area that I was disappointed in was the lacklustre information provided by NZXT Cam. I had figured (and hoped for that fact) that NZXT's in-house software would allow me to customise the streaming experience to suit , but NZXT Cam offered little in terms of configuration options, acting primarily as a hardware monitor. I'm hoping that NZXT add a little bit more by way of customisation in a future update so that we can play around with settings in the same NZXT software we all know and love.
Where to Buy
Gallery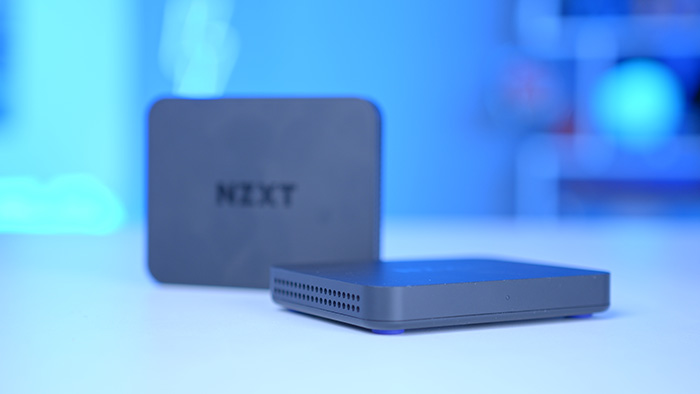 Alternatives
Both the Signal HD60 and 4K30 are geared towards different markets, so we've decided to provide some alternatives that offer relative performance and fall within a similar price bracket with some of the same features. We've picked out three other capture cards below that are extremely popular within the game streaming market for both console and PC gamers.
Elgato HD60 S+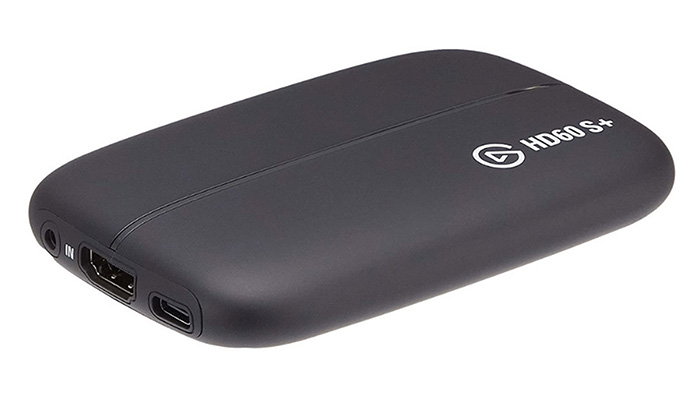 The Elgato HD60 S+ is a great all-rounder in the capture card market. Allowing you to stream and record at 1080P60, this card is excellent for streaming with great detail. The HD60 S+ also supports 4K60 passthrough meaning streaming current gen consoles in 4K high visual fidelity is also an option available to you.
---
AVerMedia Live Gamer Ultra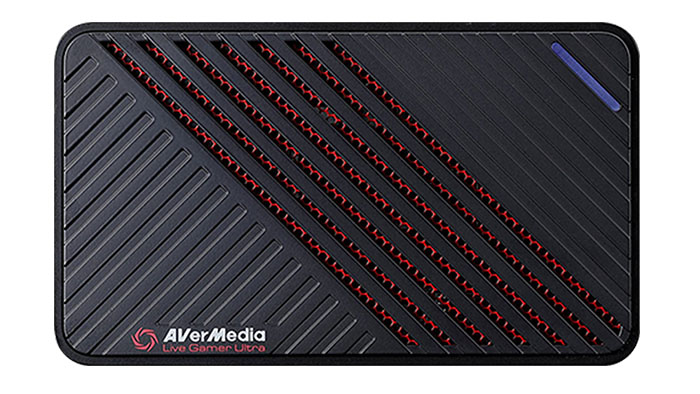 The AVerMedia Live Gamer Ultra, although on the slightly older side, still packs a punch when it comes to performance. This capture card supports recording at 4K30 and 1080P120 with pass through at 4K60. For a very reasonable price, you can pick up one of these cards allowing you to stream at high quality with low latency.
---
Razer Ripsaw HD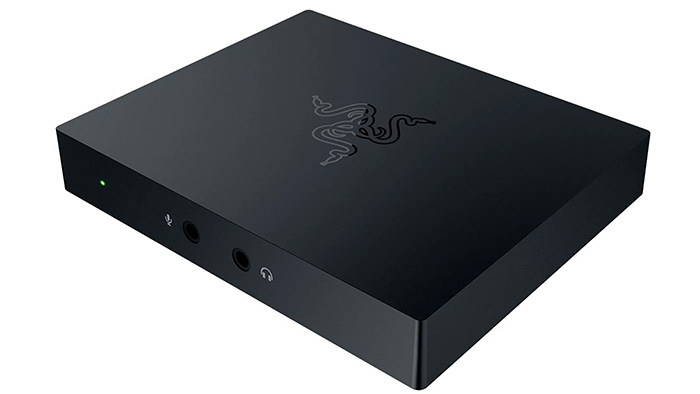 Razer's Ripsaw HD supports 2160P recording along with 4K60 pass through, so your audience can enjoy a high quality stream. The Ripsaw HD also features a dedicated mic and headphone port at the front. This allows you to simply plug in your headset of choice so your audience can hear the gameplay too along with a dedicated microphone for chatting.
---
Conclusion
NZXT Signal HD60 & 4K30
Product Name: Signal HD60 & 4K30
Brand: NZXT
Features

Design

Versatility

Value For Money
Summary
NZXT's latest capture cards are a solid addition to the streaming market, despite not bringing anything new to the fold. The Signal HD60 is targeted very well, and for the price we can't argue with the 4K passthrough and 1080P recording with very little hindrances. However, the Signal 4K30 doesn't follow suit. The pricing for NZXT's 4K capture card isn't particularly competitive versus other options, and the features make it difficult to swallow said price. Overall we're very happy with the Signal HD60, and for anyone wanting to stream at 1080P this card is definitely worth considering, but NZXT might need to go back to the drawing board with the Signal 4K30.
Pros
✅ Sleek and minimalist designs.
✅ Very simple to setup.
✅ Streaming and recording is high quality with very little latency.
Cons
❌ Signal 4K30 isn't priced very well compared to the competition.
❌ NZXT Cam software only provides hardware readouts instead of recording or editing functionality.
❌ 30FPS at 4K could be deal-breaker for many consumers.