Introduction
Cooler Master has been a mainstay in the PC components space for as long as we can remember. We've taken a look at a mass of different Cooler Master products in the past, ranging from coolers, cases, peripherals, power supplies, and more. Needless to say, if you're building a PC, Cooler Master is a highly reputable manufacturer that you're likely to come across during your research for parts.
More recently, Cooler Master have started to step things up a notch with their air and liquid cooling options, offering a range of modern options that cater to consumers building a PC with the latest and greatest options. These new coolers offer a stronger thermal capability to combat the power draw of new CPUs, while maintaining that familiar and sleek Cooler Master aesthetic that we know and love.
In today's review we'll be taking a look at one of their more interesting liquid cooler options, the 240 Atmos. This new offering provides consumers with a way to customise the design on the top of the CPU block, while providing excellent thermals for modern PC builds.
Buy the Cooler Master MasterLiquid 240 Atmos on:
240mm Liquid Coolers – Are They Enough?
With the increase in thermal demands with newer CPUs, consumers looking to build a modern system with the latest and greatest components need to greatly consider their cooling options. Although air cooling used to be more than ample for modern CPUs, Intel's and AMD's latest options require a bit more oomph from your choice of cooler. 240mm coolers strike a nice balance between pricing and performance, but are they enough for the newest CPUs on the market?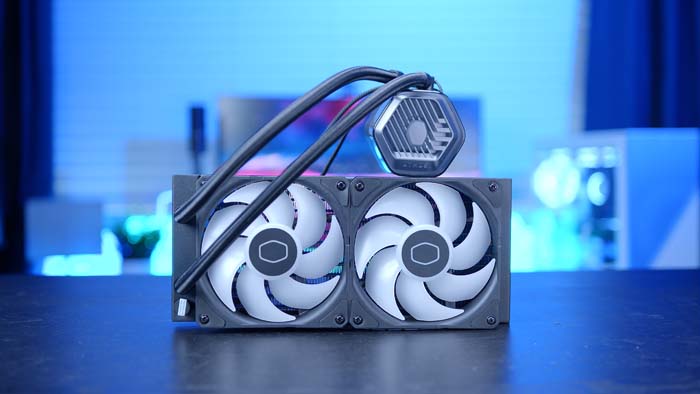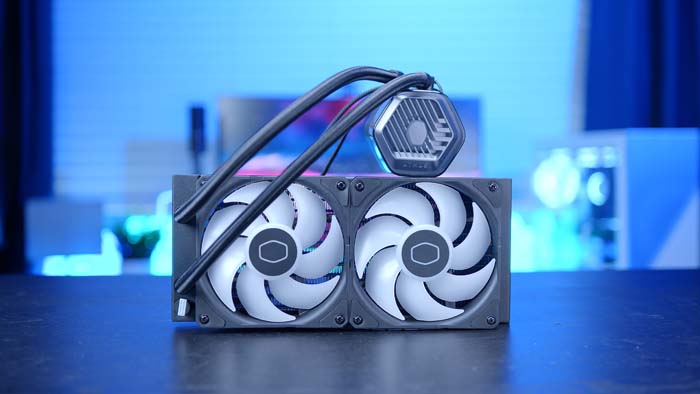 Our answer to this question, is yes, but it depends on your CPU. While a 240mm cooler can handle the vast majority of mid-range processors on the market, as soon as we start to step things up a notch with multi-core applications, or pick out a CPU with higher thread counts, we'll start to see issues. We've refined our whole testing methodology in order to combat the insane power draw from processors like the 13700K, so that we can test all of our coolers fairly. But in doing so we've discovered how intense these kinds of CPU can be, and how strong your cooler needs to be, to deal with them.
To summraise, while 240mm coolers are perhaps some of the best options for consumers looking to build something more mid-range, you need to make sure that the system you're building fits the capability of your CPU cooler. Those looking to push their PC with some multi-core productivity applications, or even overclocking will want to consider picking up a 360mm cooler.
Suggested Article: NZXT H6 Flow Review – A Cheaper HYTE Alternative
240 Atmos Design & Aesthetic
The overall design is perhaps the strongest area of the 240 Atmos because of the customisability that this cooler offers for those with a 3D printer. The Atmos has a fully customisable top pump cover. If you've got access to a 3D printer, all of the STL files are publicly available allowing consumers to customise them with 3D modelling software such as AutoDesk. Although owning a 3D printer is rather big prerequisite, this is a service that is widely available, so printing off some cool top plates is worth considering if you'd like to change up the design of this cooler.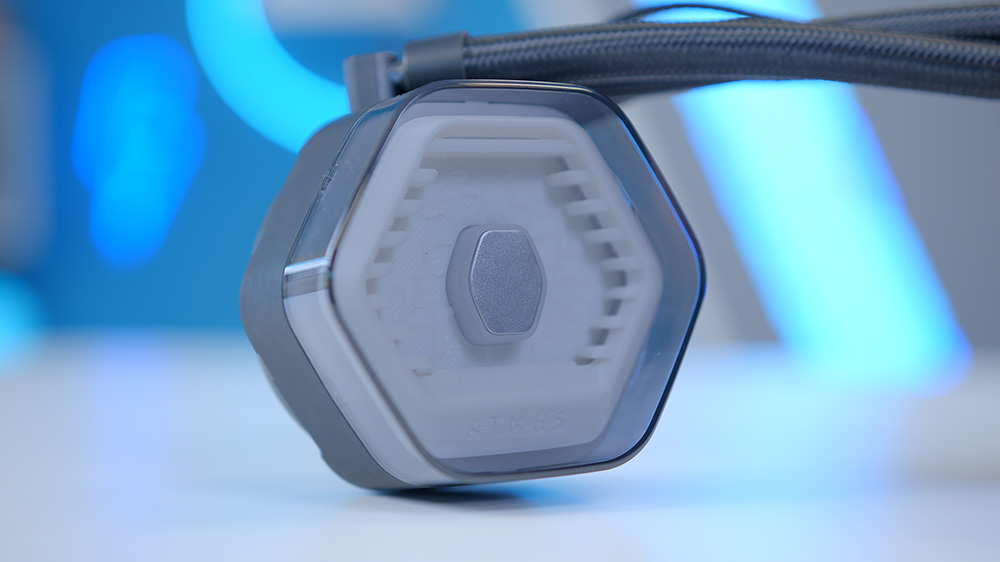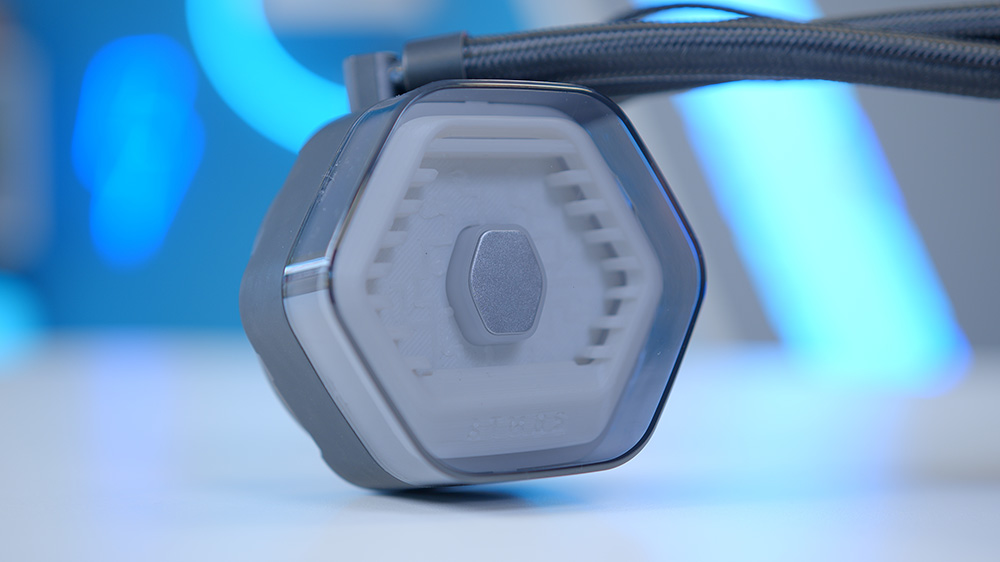 Without the customisable element of this cooler the Atmos still looks great overall. The clear ring that sits around the top of the cooler, with RGB light shining through looks awesome. The RGB can of course be fully configure using Cooler Master's MasterPlus+ software. The included SickleFlow Edge 120 fans are also RGB too, providing consumers with some extra flair.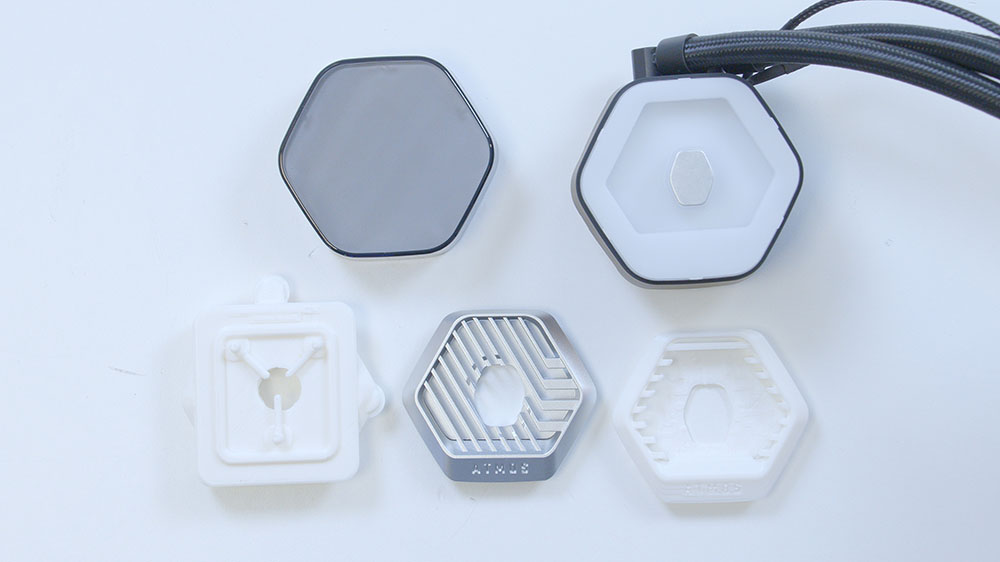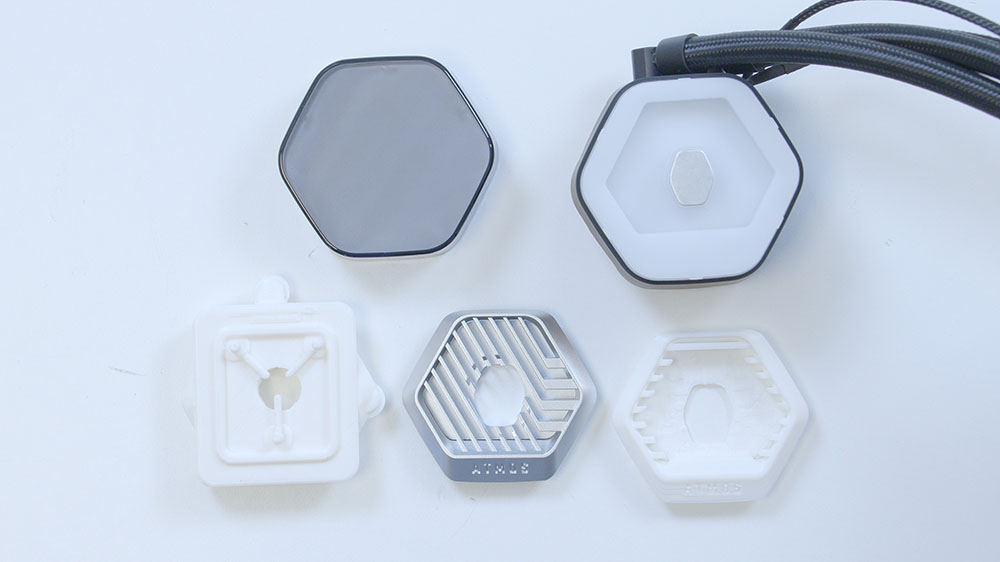 Overall, I think the design of the 240 Atmos is pretty sleek. The customisable top plate is definitely the most notable feature of this cooler, and I believe adds quite a few brownie points. The RGB fans are a nice touch, and the radiator is pretty slim too. The addition of the tube clips as well is useful, this just keeps the actual mess of the tubing down to a minimum.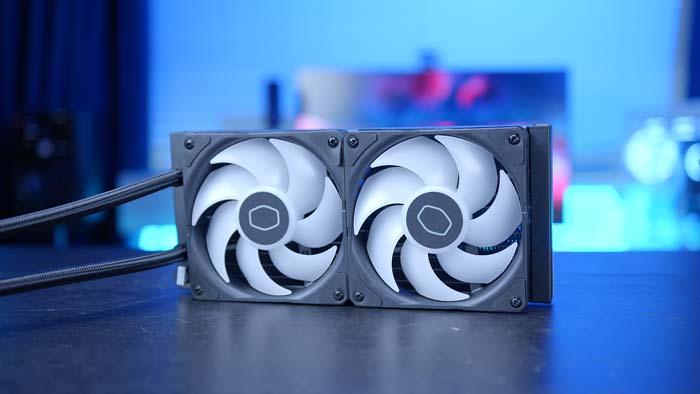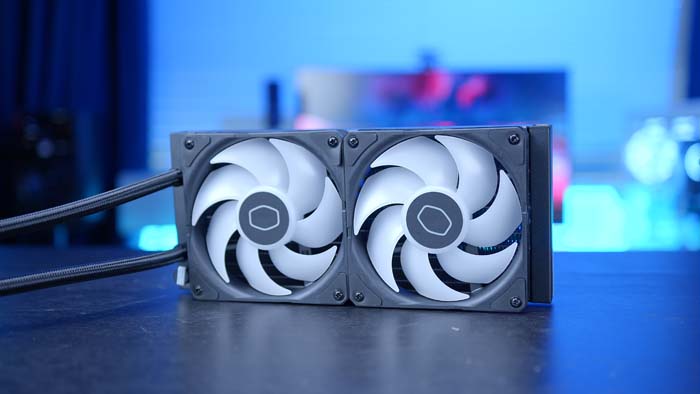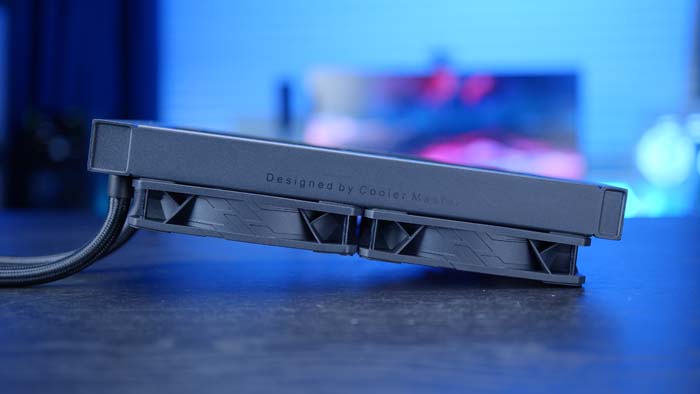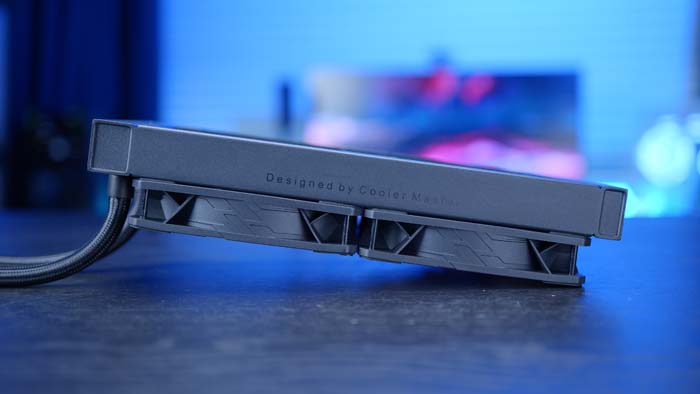 Thermals
To determine how this cooler holds up against other alternatives on the market, we've done a range of different tests and benchmarks to see what performance is like. To do this, we used HWInfo to record our CPU stats and temperatures. This ran alongside Cinebench and Prime95 to see how the cooler performs under stress. We ran a single and multi-core workload with Cinebench. Prime 95 also provides a worst case scenario all-core workload to see where temperatures lie.
It is worth noting, we are revitalising our testing methodology, and we'll be providing more benchmarks from other applications such as Handbrake, 3D Mark, and more. These will provide more inclusivity and give us a stronger range of results across the board.
Cinebench Multi Core
In our Cinebench multi-core run we saw some fluctuations in the temperatures with our average sitting around 88 degrees or so. Keep in mind, this is a worse case scenario where all of the cores are maxed out. Despite this, the 240 Atmos held up pretty well and was able to keep our 13700K from reaching any danger. Obviously an average temperature of 88 degrees all the time would be concerning, but with stock settings and the fact that our CPU was maxed out here, I'd say the results are perfectly fine.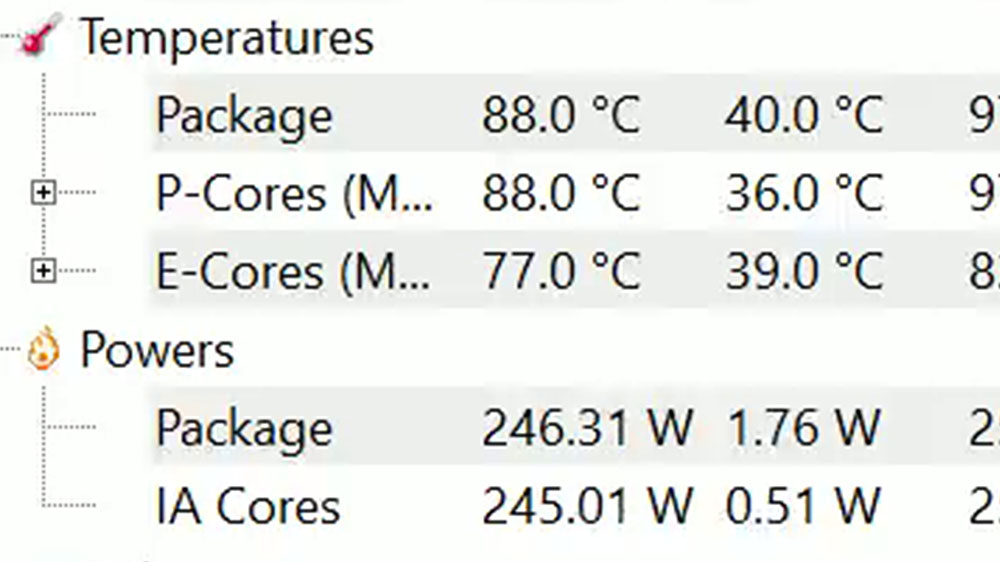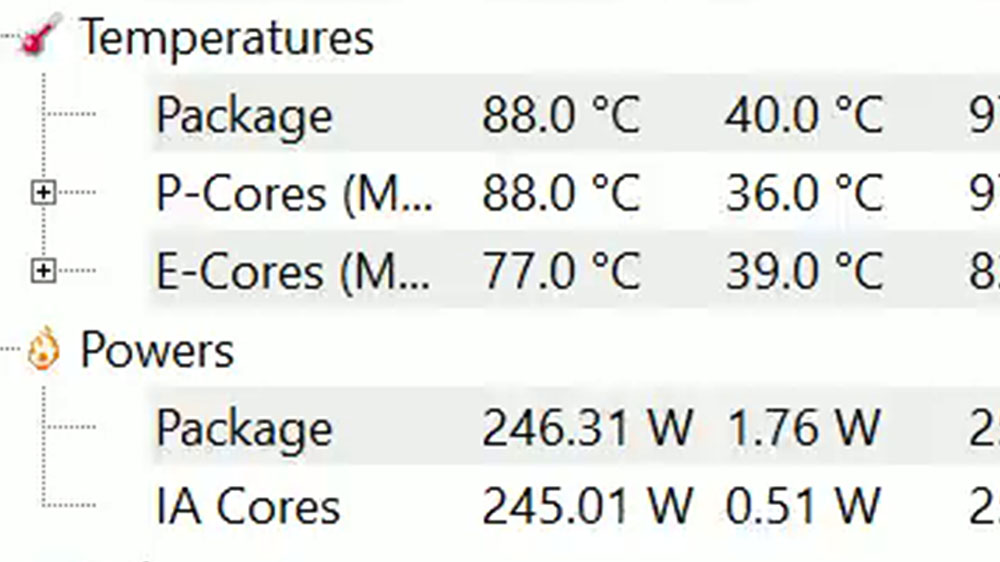 Cinebench Single Core
During our single core benchmark we saw temperatures that were much more reasonable overall comparative to the multi-core benchmark. The single core test is more contusive with what would when gaming. Games generally use one or two cores, so the temperatures are much more bearable, especially when a liquid cooler is being used. Our average temperature sat around 48 degrees or so, with some spikes up to 55 degrees. But as an average the 13700K sat closer to 50 degrees than it it did to 60.
The 240 Atmos is really showing is strength here, and it was great to see our average gaming temperature sat pretty low across the entirety of the benchmarking test that we ran.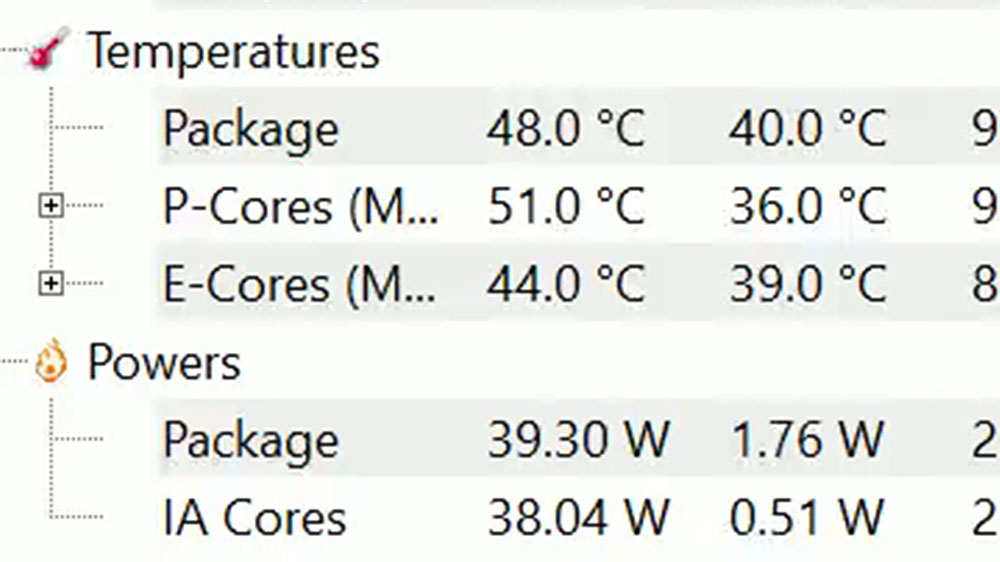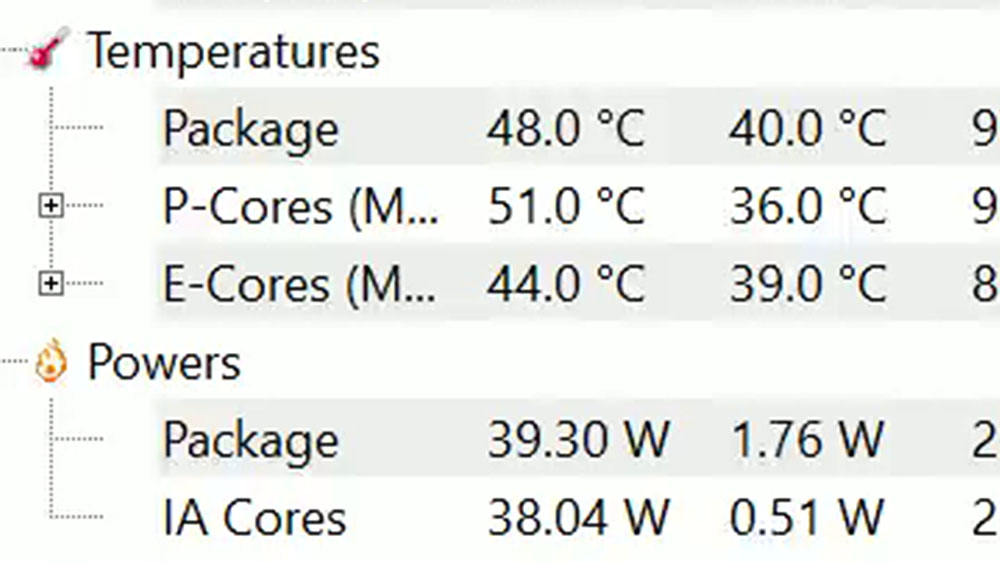 Prime95
For our final benchmark we ran the Prime95 torture test. Admittedly, we were expecting quite high temperatures during this benchmark, but the 240 Atmos did impress us. Average temperature sat around 76 degrees or so, with some spikes up to 80, despite this being an all-core test. We thought temperatures were going to be in the red here, as the majority of coolers we've tested with Prime95 that aren't 360mm do tend to struggle. But the Atmos really showed how capable it is offering up a very reasonable average.
Again, this benchmark is more of a worse case scenario, but this might give you more of an idea as to how the 240 Atmos will perform in some of the more intensive multi-core and threaded applications.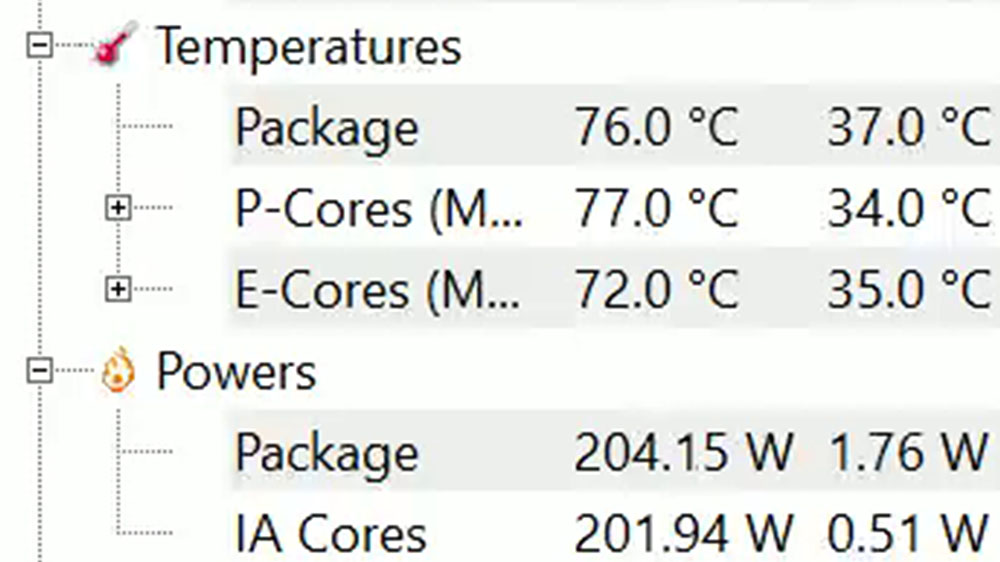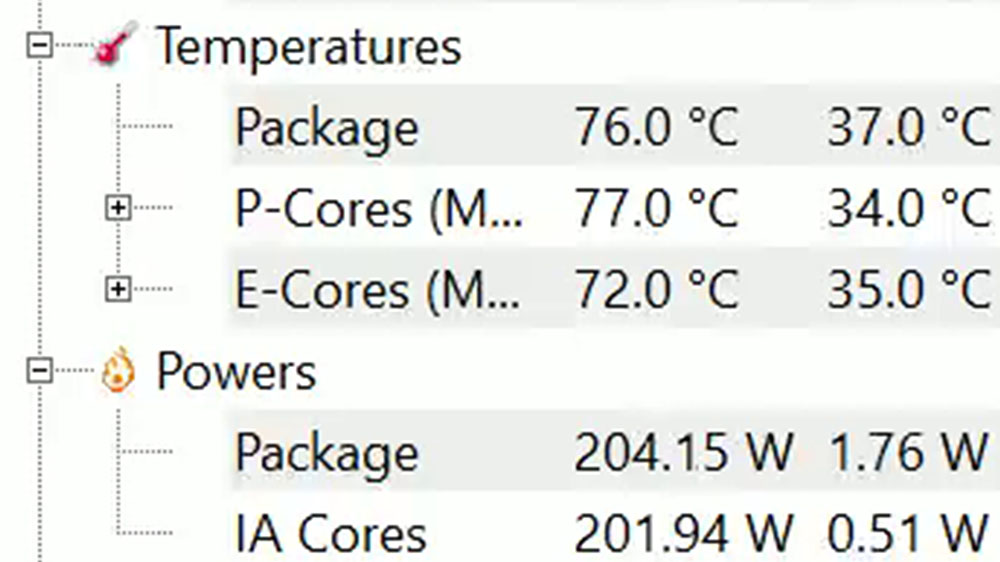 Alternative Option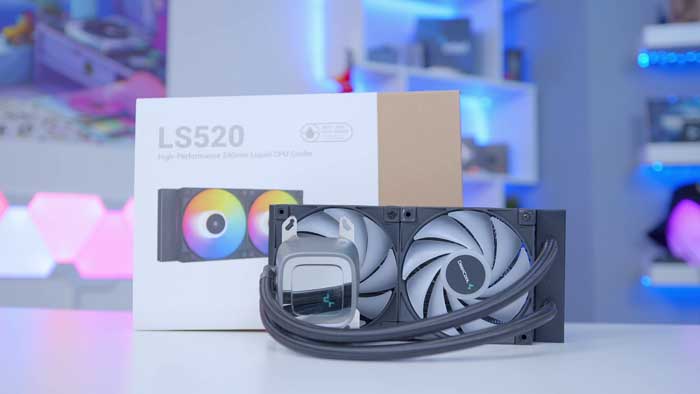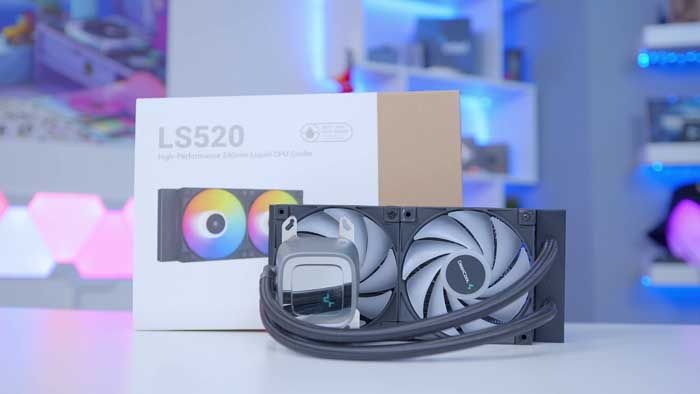 Deepcool LS520
For our alternative choice, there was one cooler that stood out in particular to us, and this was the Deepcool LS520. The LS520 is a budget-friendly 240mm option that has always offered excellent thermals within games, and has some decent legs during more intensive workloads in productivity applications.
The biggest strength of this particular cooler is its competitive price point. The LS520 and SE model sit close to $100 from a range of different vendors, so this cooler really does cater to the budget side of the market. If you're looking for a relatively high performance option, but you're not willing to shell out a significant amount of money for a cooler.
Conclusion
Cooler Master MasterLiquid 240 Atmos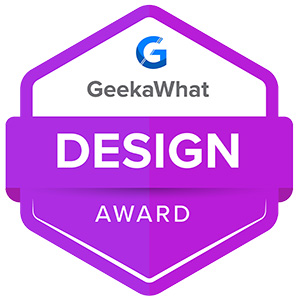 Product Name: MasterLiquid 240 Atmos
Brand: Cooler Master
Features

Design

Performance

Value For Money
Summary
Cooler Master's MasterLiquid 240 Atmos is an exceptionally strong 240mm liquid cooler that provides consumers with a customisable design, allowing you to make your cooler look exactly how you want it to. The 240 Atmos is a relatively affordable option on the market, although I wouldn't argue it caters to the budget side of the market. But based on the strong performance that we've seen with the 240 Atmos especially with a more top-end CPU, the vast majority of consumers looking to pick up this liquid cooler probably aren't building a budget system. Waffle aside, the 240 Atmos is a very solid option in today's market, and consumers that are looking to keep their Core i7, or AMD equivalent nice and cool should definitely consider this option.
Pros
✅ Customisable top plate design is awesome.
✅ Very strong cooling even during all-core benchmarks.
✅ Relatively simple to install.
Cons
❌ MasterPlus+ software isn't the easiest to use.
❌ Customisation requires a 3D printer.
❌ Not a cheap 240mm option.