Introduction
Intel's newest 12th Generation CPUs introduced a host of new options for PC gamers and enthusiasts. Alongside the release of 12th Gen CPUs we've also witnessed a great deal of new motherboards grace the market, providing different features and choices for varying budgets and styles of PC Builds.
Meet the B660 chipset! This chipset offers the newest features available with the 12th Generation Intel CPUs, but at a lower price tag, giving budget builds more of a chance with some of the hottest components you can buy. The motherboard we'll be reviewing here uses this budget chipset, and is the ASUS Prime B660M-A D4. This is a word which aims to bring in many of the new features of 12th Gen, but at a lower cost, more affordable price point.
Buy the ASUS Prime B660M-A D4 on:
Suggested Article: Best B660 Motherboards to Buy in 2022
Chipset
The ASUS Prime B660M-A utilises one of our favourite chipsets at the GeekaWhat office – B660. We've covered the features you should expect out of both Z690 and B660 motherboards in more depth, but we'll cover some of the key features of the B660 chipset here.
The main point to note with B660 chipsets is that they generally will have the same features that H670 and Z690 offer. Options like memory overclocking, PCI-E 5.0 support, and Gen 4 SSD mounting capability will still be theoretically available. However, quantity is the offset that will change the price of the motherboard chipset you choose.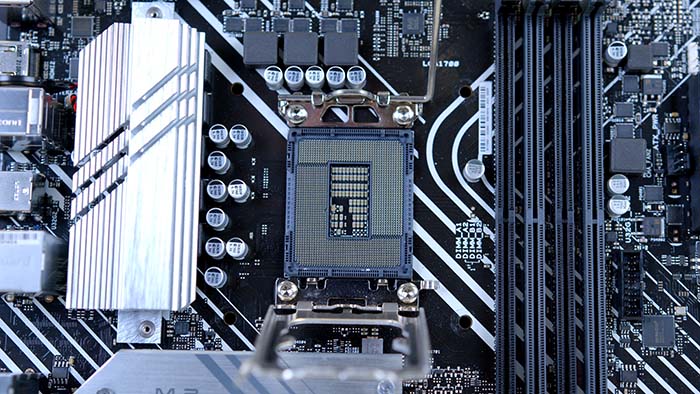 The chipset only defines the maximum spec of a certain board – it is up to manufactures to incorporate as many (or as few) of these features, as they see fit.
Z690 motherboards (which will always have a higher price tag) give you more options overall, with more Gen 4 SSD mounting slots, more USB headers and CPU overclocking. Nevertheless, the caveat to having access to more of these features is the cost, so if you're trying to be price conscious, then B660 boards are more your direction.
Table of Differences
To provide you with some more context we've created a table that demonstrates the major differences between a board on the Z690 chipset, comparing the Gigabyte Z690 Gaming X with the ASUS Prime B660M-A.
Features
ASUS Prime B660M-A D4
Gigabyte Z690 Gaming X DDR4
Overclocking Support
No
Yes
PCI-E 5.0 Slot
No
1 PCI-E 5.0 x16 Slot
M.2 Connectors
2x PCI-E 4.0 Connectors
4x PCI-E 4.0 Connectors
USB 3.2 Connections
Rear: 2 USB 3.2 Gen 2
Front: 2 USB 3.2 Gen 1 Headers
2 USB 3.2 Gen 1 (Type-C)
Rear: 1 USB 3.2 Gen 2 Type-C
2 USB 3.2 Gen 2
3 USB 3.2 Gen 1
Front: 1 USB 3.2 Gen 2 Type-C
2 USB 3.2 Gen 1
LAN Type
Gigabit LAN
2.5 Gigabit LAN
Integrated WiFi Support
No
No
Memory Overclocking Support
Up to 5333MHz
Up to 5333MHz
A quick glance at the table shows that the ASUS Prime B660M-A stacks up pretty well. Although it lacks overclocking support and a PCI-E 5.0 slot, you still have plenty of options for USB headers, M.2 Gen 4 connectors, and high speed memory overclocking. You should always expect the Z690 board to have more choice in terms of USB and PCI-E 4.0 support, but this B660 option still remains surprisingly competitive.
Aesthetics & Design
The aesthetic of the ASUS Prime B660M-A is quite simplistic. The PCB is a mixture of brown and black tones, with some white stripes here and there that offer up some contrast. As this is a budget board, there was no expectancy for it to look fancy, but the grey heatsinks offer some nice accents. With this board built into a case full of components, you likely wouldn't notice it too much. The lack of any outlandish design features certainly helps it to blend in.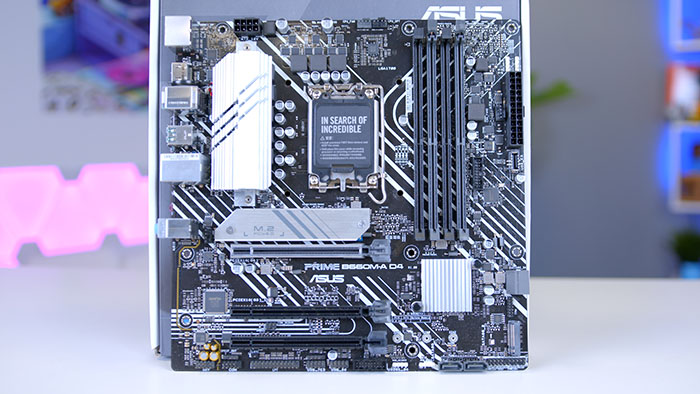 Otherwise, the ASUS Prime B660M-A is a simple, budget micro-ATX board. The focus of this board is definitely the features being provided to consumers over the design, hence the 'bare bones' look. Ideally, I would have liked to have seen an RGB strip on the board, or even another heatsink, just to give the board something extra to look at, but this isn't a 'deal-breaker' given the motherboards budget positioning.
Otherwise, the ASUS Prime B660M-A is a simple budget micro-ATX board. The focus of this board is definitely the features being provided to consumers over the design, hence the 'bare bones' look.
Features
Despite the Prime B660M's price tag, you still get a range of features and connectivity that is sure to suffice for most mid-range and budget builders. Below are some of the features that we think make this motherboard stand out. We particularly like the inclusion of dual Gen 4 M.2 SSD support, allowing for multiple, super-fast SSDs.
Rear IO
Your choice of Rear IO is quite generous for a price-conscious choice. With 2 USB 3.2 Gen 2 Ports (ideal for fast read and write speeds), and a small audio suite. You also have the option for a legacy mouse or keyboard if PS/2 takes your fancy. The other USB ports are bulked up with USB 2 which is somewhat unfortunate, as USB 3 would have been our preferred approach, but with the internal USB headers, you get access to faster USB ports (including USB-C). The ethernet is a Gigabit LAN design, allowing for wired connections. No WiFi comes included on this motherboard.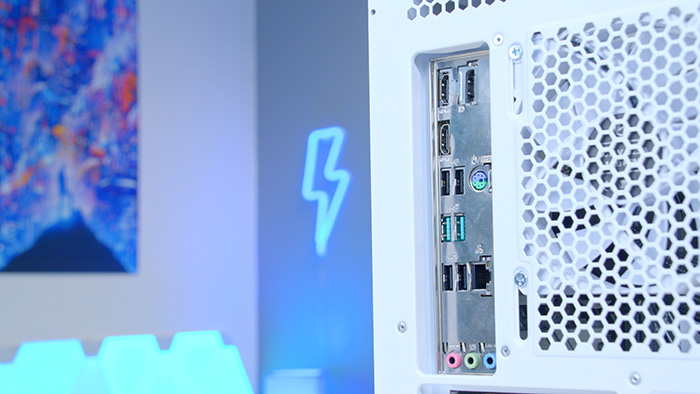 Internal IO
The internal IO is of a similar situation to the Rear IO, boasting plenty of choice including RGB options. On the Prime B660M-A you're given 4 AURA sync compatible RGB headers, 3 of which are addressable. If you're wanting to add a little bit of flair with fans, CPU coolers and other components, then this board is well equipped to do so. Alternatively, you also have the option of USB 3.2 Gen 1 headers for your Front IO, USB 2 (great for RGB controllers) and a range of included fan headers.
Gen 4 M.2 SSD Support
With dual SSD slots, it is awesome to see such strong PCI-E Gen 4 support for fast SSDs on this budget board. If you've saved a little bit of money in other places, and you're wanting a new speedy SSD, check out our review on the Seagate FireCuda 530. This M.2 SSD will give you some of the best speeds currently available on the market.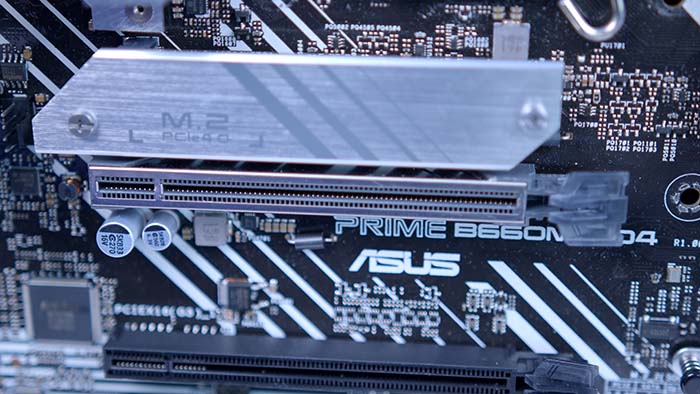 Q-LED Core
Quality of life features are also not necessarily common on less expensive motherboards, so the inclusion of debugging LEDs is a fantastic feature to see! The purpose of the Q-LED Core is to diagnose issues with your build upon start-up. Your PC will cycle through POST codes when you power on your build to troubleshoot issues, like missing or damaged RAM, no boot device etc. Other manufacturers should certainly look to follow ASUS' lead here, with this being a fantastic edition to the Prime B660.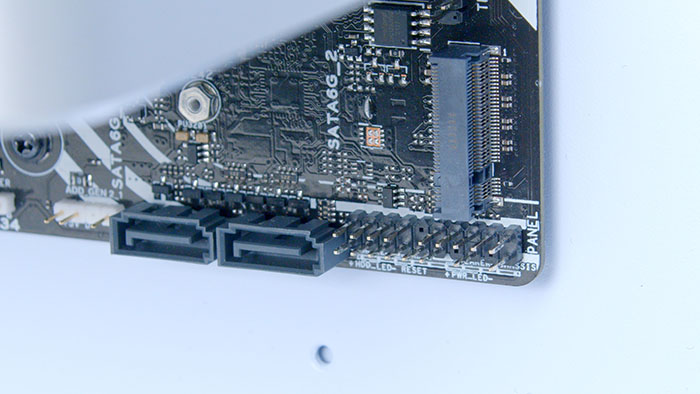 Our Top Alternatives
Picking a motherboard based on your prerequisites can be particularly difficult, as all boards will offer different features with contrasting prices. Below we've broken down some of our favourite budget motherboards on the B660 chipset which will give you some alternative choices to this ASUS board. That's not to say these are necessarily better options, but it is always worth considering the competition when shopping.
Gigabyte B660 DS3H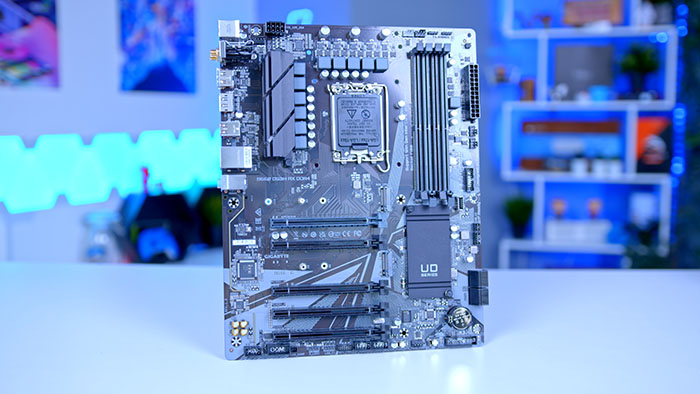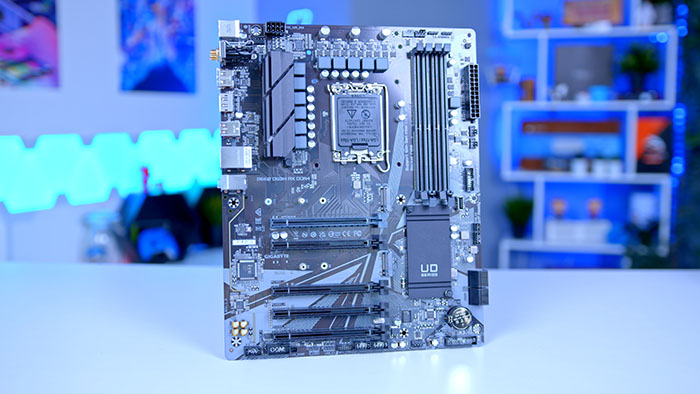 We've published a review that covers the individual features and what makes the B660 DS3H AX a great motherboard.
Providing high speed memory overclocking support, onboard integrated WiFi, and USB 3.2 Gen 2 for lighting fast read and write speeds. This motherboard also comes with one of the latest Gen4 M.2 slots making it ideal to pick up a super speedy SSD.
Buy the Gigabyte B660 DS3H AX on:
---
ASRock B660 Pro RS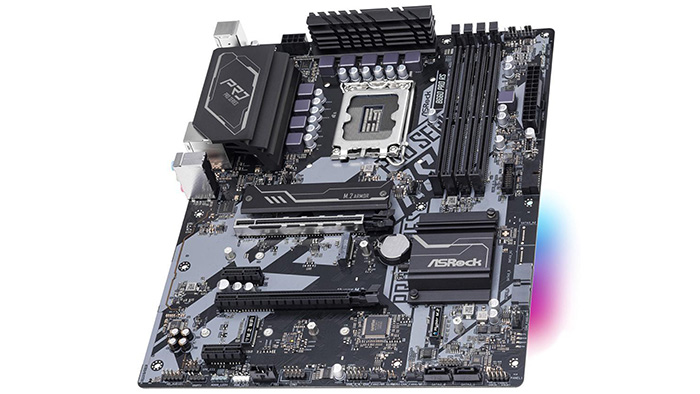 We all love some RGB on a motherboard, and the ASRock B660 Pro RS provides plenty of it! On the back of the motherboard there's an RGB strip providing a little bit of flair, and there are 3 addressable headers for even more lighting. This board also sports WiFi support with M.2 Key-E, 2 Hyper Gen 4 M.2 slots, and up to 5333MHz RAM speed to squeeze out some performance.
Buy the ASRock B660 Pro RS on:
---
MSI Pro B660M-E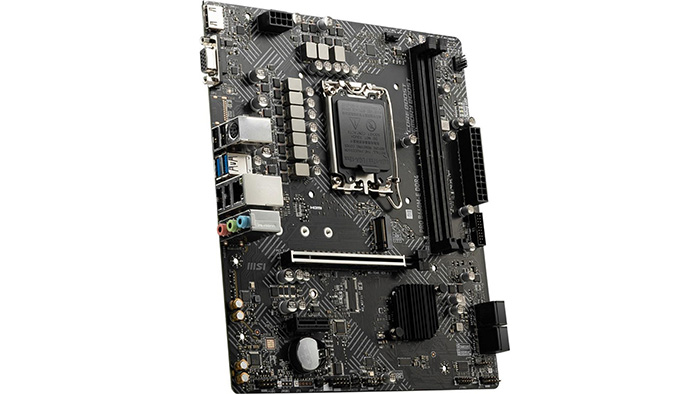 What the MSI Pro B660M-E lacks in looks, it makes up for in features. Providing an audio boost chip for studio grade sound quality, ideal for hearing those quiet footsteps. This board also has a nice quality of life feature in the form of MSI's EZ Debug LED. This allows you to quickly diagnose your PC should there be any issues on start-up. There's also plenty of Rear IO, and a Gen 4 M.2 slot for fast SSD read and write speeds.
MSI Pro B660M-E on:
---
Compatible Processors
The ASUS Prime B660M-A D4 is compatible with all current Intel 12th Generation processors, however we do not recommend using this board in combination with the Core i9 and Core i7 range of CPUs. For builds that want to utilise the power of the high-end CPUs, we would recommend looking at our Best Z690 Motherboards to Buy in 2022 guide. This will give you a better idea of the features that work well with higher performance processors, making sure you get the most from your expensive CPU. For this board, we recommend sticking to the Core i3 range and, in some instances, the Core i5 chips, for a better match of features and connectivity.
| | | |
| --- | --- | --- |
| CPU Name | Compatibility | Do We Recommend? |
| Intel Core i9 12900KS | ✅ | ❌ |
| Intel Core i9 12900K | ✅ | ❌ |
| Intel Core i7 12700K | ✅ | ❌ |
| Intel Core i7 12700KS | ✅ | ❌ |
| Intel Core i5 12600KF | ✅ | ✅ |
| Intel Core i5 12600K | ✅ | ✅ |
| Intel Core i5 12400F | ✅ | ✅ |
| Intel Core i3 12100K | ✅ | ✅ |
| Intel Core i3 12100F | ✅ | ✅ |
Conclusion
ASUS Prime B660M-A D4
Product Name: Prime B660M-A D4
Features

Design

Performance

Value For Money
Summary
The ASUS Prime B660M-A D4 is an excellent addition to the B660 chipset. The biggest downside to this board is that it isn't anything special to look at, but it makes up for the design with the features it provides. Buying a B660 board will always net you less features overall, but the Prime B660M-A reinforces the budget ideology by bringing PC gaming to a wider market!
Pros
✅ High speed memory overclocking
✅ PCI-E Gen 4 M.2 support
✅ Q-LED for diagnosis
Cons
❌ Very simple design
❌ No PCI-E 5.0 Support
❌ No integrated WiFi