Introduction
Building a gaming PC can be a difficult undertaking, but before you get there, you need to select the best components within your budget. And, with unfamiliar names, numbers and chipsets, picking your motherboard can be especially stressful. The flurry of information feels intense when trying to find out which board matches your rig. Now more than ever, with loads of different parts circulating, trying to find the right board for your build can be a challenge.
With this in mind, we've rounded up the boards that we think are the best choices for Intel's latest and greatest Z690 platform. We'll be covering off the best budget-oriented options, great mid-range picks and why you may also wish to consider certain high end options. We'll be covering the features to look out for, and the ones to skip when weighing up the myriad of Z690 options.
Suggested Article: Z690 vs B660 – What Are the Key Differences?
What is a Motherboard?
Before getting into the nitty gritty and choosing a board we should first cover the initial idea of what a motherboard is and what it does. Looking at a Google definition: a motherboard is a "printed circuit board containing the principal components of a computer or other devices". To break this down, the motherboard is the bread of the proverbial PC sandwich. The motherboard provides the connectivity, slots and power connectors for other parts to go into, allowing your PC to come to life. All motherboards will come with slots for a graphics card, memory, a processor (CPU) socket and other features.
Motherboards also need power delivery (often a 24-pin connector, with an additional 8-pin CPU specific power connector), and other power connectors for fans or RGB. Towards the top of the board you will also have a vital area known as the VRMs. Standing for Voltage Regulator Modules, these regulate the power to your processor and allow for overclocking. The VRMs on a motherboard are very important because they prevent your processor from going over its maximum voltage.
Your motherboard will also contain BIOS firmware, which is the software that tells your other components what to do. Fundamentally, the motherboard connects all of the components together and provides power delivery.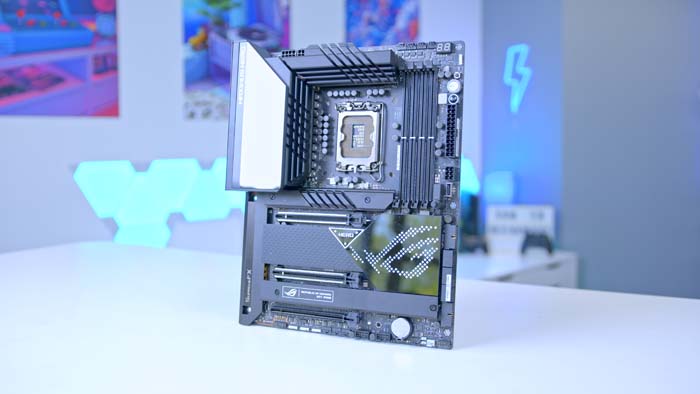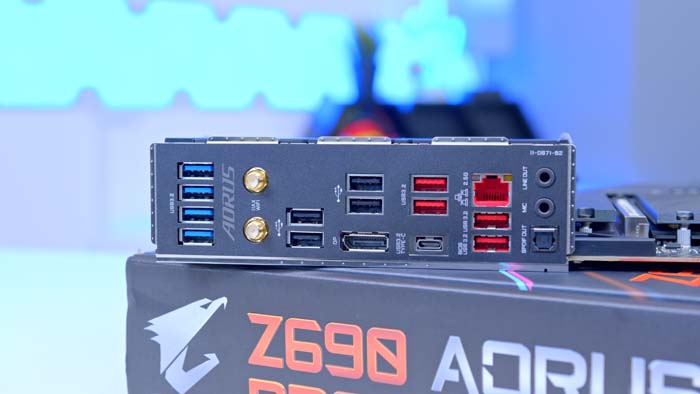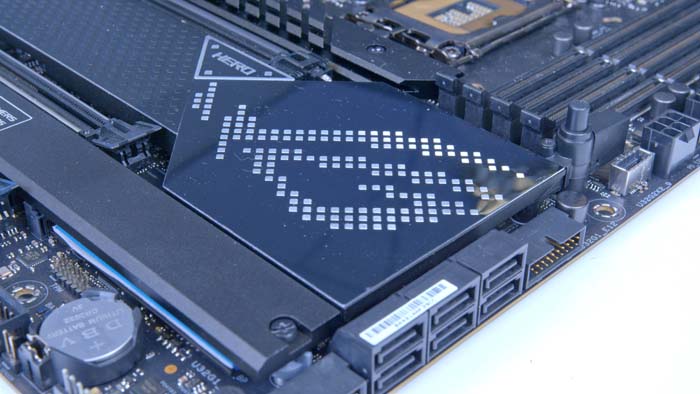 The motherboard market doesn't have any particular dominance in terms of a duopoly, but there are some clear winners when it comes to market share. ASUS, Gigabyte and MSI are the three which come to mind, but other plays like ASRock, EVGA and, recently, NZXT also release boards for the latest CPUs.
[adrotate banner="7″]
The Z690 Chipset
The Z690 Chipset is the newest addition to the Intel family supporting 12th Gen Intel Core processors. Of all 12th Gen chipsets, Z690 is the highest end – making it a great choice for enthusiasts and gamers looking at the high-end. These processors use the new LGA1700 socket and Intel's Alder Lake architecture. The Z690 chipset offers compatibility with the newest DDR5 memory, alongside the older DDR4 standard. Z690 boards also bring a greater amount of PCI-E lanes into your build, which can be leveraged with additional GPUs, expansion cards or SSDs. That makes Z690 an inevitable choice for enthusiasts and professional users, where additional bandwidth and capability is a key need.
One of the major benefits of the new chipset is to facilitate plenty of the latest PCIe Gen 4.0 SSDs. The newest PCIe SSDs offer stark performance boosts over SATA connections and are a must have for new builds (we've reviewed some here). Z690 has support for up to 12 PCIe 4.0 lanes, so this will be plenty of bandwidth for your speedy M.2 NVME SSDs.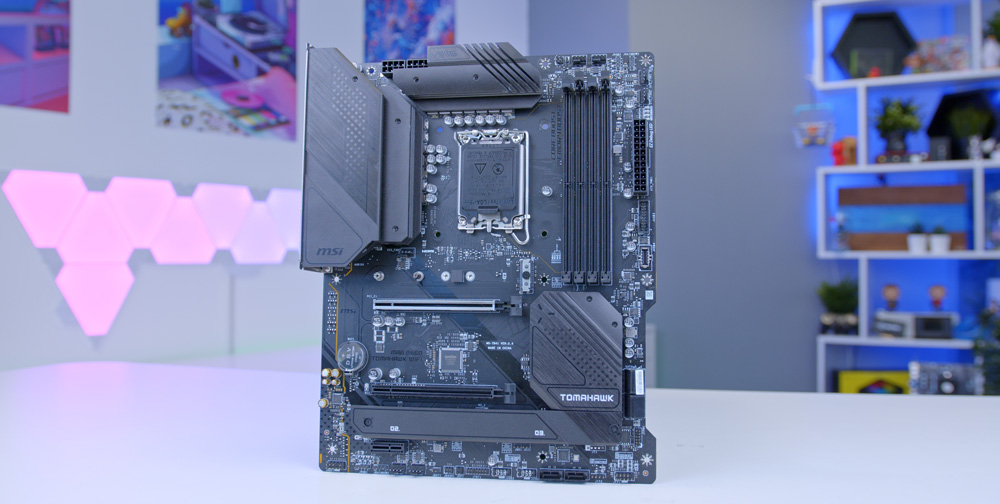 Z690 motherboards offer a wide range of budgeting choices, from cheaper boards to quite expensive ones with plenty of features. The amount of versatility and features you have access to differs dependent on the board you choose, but even the less pricy boards have plenty to offer. On the highest end boards you will also find support for PCI-E Gen 5, something which will become much more useful in the next 12-18 months, as we see next gen CPUs and GPUs land.
Motherboard Compatability
When choosing a motherboard you need to be aware of compatibility between different chipsets. What we mean by this, is certain ranges of CPUs may not be compatible with different chipsets on the market. For example an Intel 12th Gen CPU was built to work on the current generation Z690 chipset, and its more affordable H670, B660 and H610 brothers. But 12th Gen CPUs will not be compatible with the Z590 chipset that Intel 11th Gen CPUs work on.
The reason this differs, is because the architecture that the CPU is built on is not supported by the older motherboards. The motherboard also may not have a CPU socket that fits the processor you've chosen. This is something that you should be aware of when choosing the motherboard that's right for you, because otherwise you could end up with a dead build, or parts which simply don't fit together!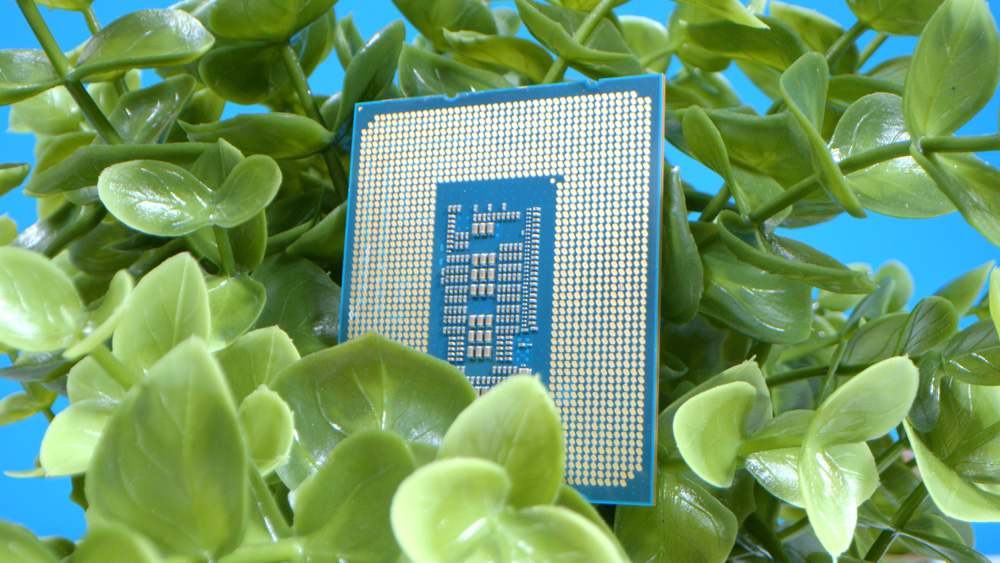 Chipsets
Chipsets are vital when deciding on the motherboard you want, which is why you should also consider which chipset to use. One downside to choosing alternative chipsets like H670 or B660 over Z690 is they may not support all of the next-gen features. For example, Z690 can supply up to 12 PCIe 4.0 lanes which should be plenty for your SSD needs. However, B660 boards only support up to 6. This should still be absolutely fine for most users, but if you want the best performance options for the new 12th Gen CPUs, it might be worth grabbing a different chipset.
Alternatively, H610 does not support PCIe 4.0 lanes at all, which is unfortunate if you want new speedy SSDs like Seagate's FireCuda 530 or WD's SN850. New features like DDR5 support, PCIe 4.0 lanes, XMP 3.0, and more, should be vital considerations in which motherboard is best for you.
| | |
| --- | --- |
| CPU Range | Compatible Chipset |
| Intel 12th Gen CPUs | Z690, H670, B660, H610 |
| Intel 11th Gen CPUs | Z590, H570, B560, H510 |
| Intel 10th Gen CPUs | Z590, H570, B560, H510 |
Table of Compatible Chipsets
[adrotate banner="7″]
How Much Does a Motherboard Cost?
Before looking at the features of a board, it is best to get an idea of how much they cost. Setting a budget for component prices or just the overall build will change the features and performance that you have access to. Below is a rough estimate of the kind of cost expected with each level of motherboard and the kind of features you should expect with each level. (Note: This is a general guide for all motherboards, not specifically the Z690 chipset. We'll be breaking down different priced Z690 options further down the article.)
| | |
| --- | --- |
| Motherboard Level | Cost Estimation |
| Budget | $60 – $150 |
| Mid-Range | $150 – $300 |
| High-End | $300 & above |
Table of Motherboard Budgets
These prices are a rough estimate based on US prices, and these may change based on country. Prices may also change subject to availability.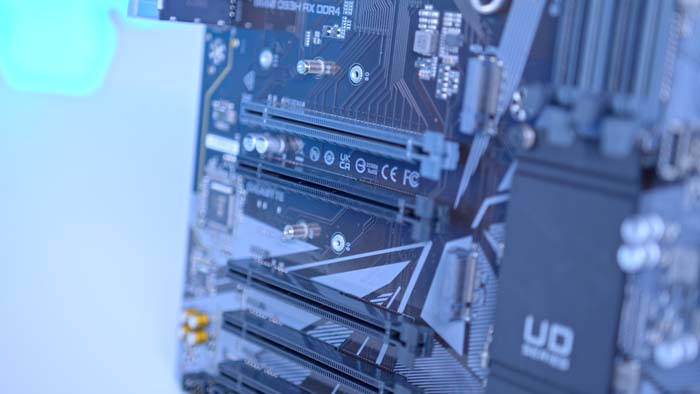 Budget Motherboards
Budget motherboards will provide you with a relatively 'bare bones' setup. They will likely lack big features like integrated Wi-Fi, quad channel RAM support, and overclocking capability. They may not necessarily be the most aesthetically pleasing in terms of design. Most budget motherboards will be a block colour scheme (black or brown), and they probably won't have RGB. Budget boards are definitely worth considering and can be a good way to shave off some cost if you've overspent on some of your other components. Just make sure whatever board you choose has all of the features you need (e.g. WiFi support and PCI-E Gen 4).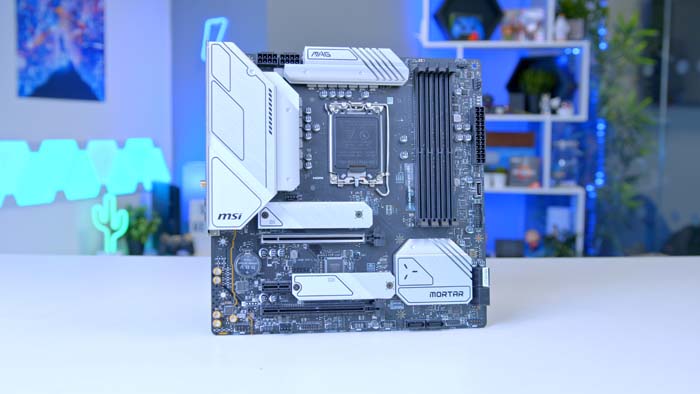 Mid-Range Motherboards
Mid-Range boards tend to be a nice mix of a more budget price-point, but with some extra features. These boards will often have more DIMM slots, providing 4 instead of 2. You might even get support for quad channel memory if you're lucky! Mid-range boards are also more likely to have an extra PCI-E slot (though this will also depend on form factor). The cooling for capacitors, heatsinks and VRMs also tend to be a lot better on mid-range boards providing you the ability to overclock.
A lot of these boards tend to have integrated WiFi, saving you some money over buying a WiFi card at a later date. They're also more likely to have an integrated IO shield, which just looks nicer in a case. Design wise, mid-range boards will probably have some form of RGB even if this comes in the form of a small light strip. The overall look of mid-range boards is generally nicer too. With a tendency towards running specific themes like "gunmetal" or "industrial", they offer more choice in the look of your build.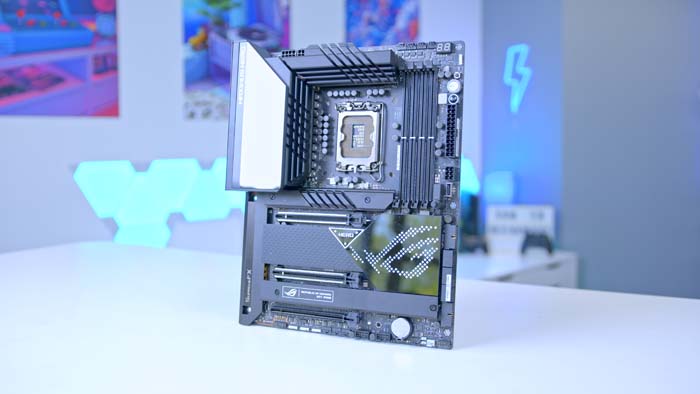 High-End Motherboards
These motherboards are the best option in terms of features and design. High-end choices are for the people that want the most amount of features for the most amount of money. Features that may be included are: DDR5 memory support, 10G LAN, USB 3.2 and PCIe Gen 5. If you read below, we've highlighted "Features to Look For" in motherboards, and these High-End boards will most likely have all of them. These boards are likely to be combined with the best components available on the market and will have the features to supplement them.
Aesthetically, high-end boards will look the best out of the three options and will likely look good in any build. Offering sleek looks, anodized metal finishes and brilliant cooling solutions, these are the best of the best when it comes to picking a motherboard, if you have the wallet to pay for it!
Features to Look For
After a consideration of your budget, its now worth looking at the specific features that you want for your motherboard. We've compiled a list of the main specifications that you should look out for when buying a motherboard.
1. Overclocking
CPU overclocking is the best way to get even better performance out of your chip, and if your board supports it, why not do it! Certain chipsets may not support overclocking and you may want to consider VRM cooling when looking out for good overclocking boards.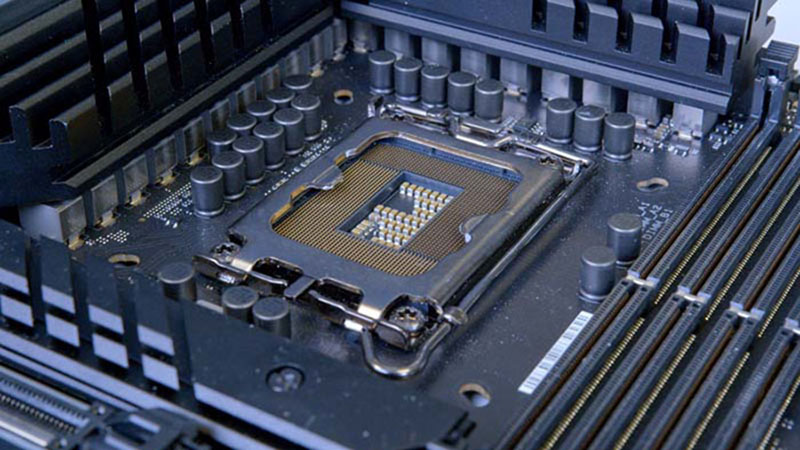 2. PCIe 4.0 and 5.0
We've covered this above, but PCIe 4.0 SSDs are fast and offer great performance in games and applications. So, if you want the newest SSDs make sure to check your motherboard supports this.
You should also take a look at PCIe 5.0 support, too. If you want the latest and greatest graphics cards (like the rumoured RTX 4000 series) PCIe 5.0 is a must have. PCIe 5.0 is also fully backwards compatible, so if you're using a previous generation card that's also fine. If you're wanting an upgrade to the latest GPUs when they release, get a board that supports PCIe 5.0.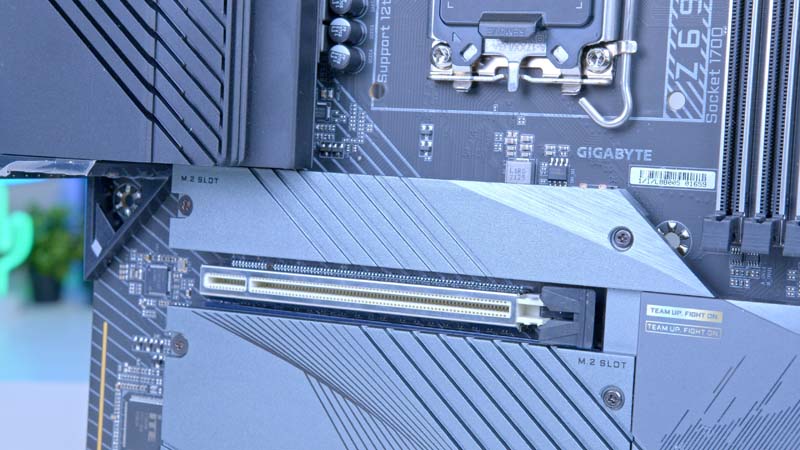 3. DIMM Slots
If you're doing some heavy workloads, or you just want more RAM, then you'll need the DIMM slots to supplement that. Certain boards may have less DIMM slots because they're small and don't have as much space (i.e. microATX or Mini-ITX). Alternatively some boards may only support dual channel as opposed to a quad channel configuration.
Some boards come with 4 DIMM slots, these slots may run in dual channel (doubling bandwidth), instead of quad channel. This is always worth checking out before picking your board, especially if you need more bandwidth for big workloads.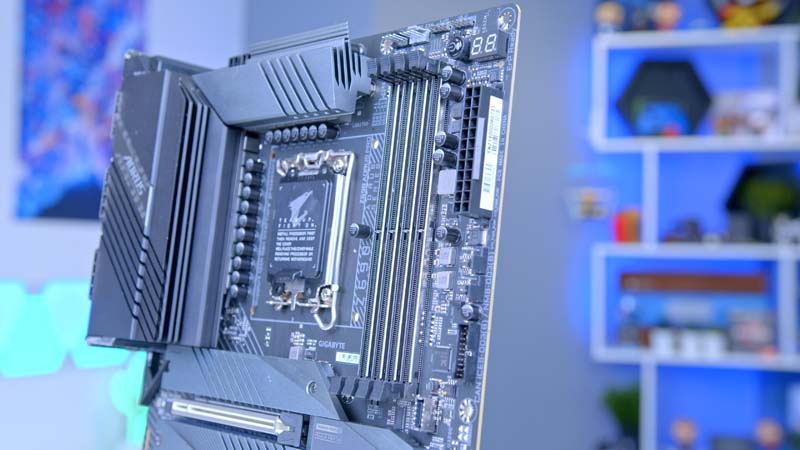 [adrotate banner="7″]
4. WiFi and Ethernet
As a general rule, most budget boards tend to not have integrated Wi-Fi. Therefore, if you're not using a Powerline adapter or Ethernet, be sure to check if WiFi is integrated into the board.
Some boards will not necessarily have support for 10Gbps ethernet connections and may instead support 5 or 2.5Gbps. If you've got a fast internet connection and you want to make use of that, check your board supports this.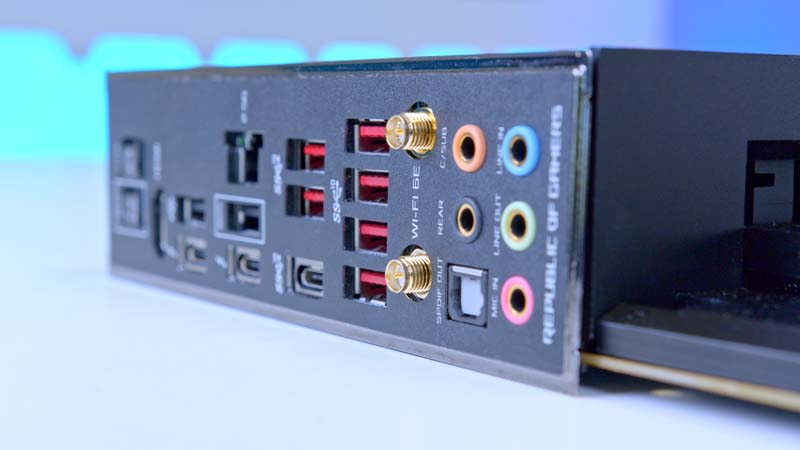 5. Front and Rear IO
IO stands for input/output, and this is something you should look at when you pick a board. Most front IO connections on boards are relatively similar, including the likes of HD audio or USB 3.0 headers. However, certain boards may come equipped with less front/internal IO, with varying amounts of SATA connections, M.2 connections and RGB headers.
The rear IO tends to be a similar case whereby the speed and sheer amount of IO may differ. For example, budget solutions may not have Thunderbolt 3 connections, or even legacy PS/2 ports available. To check out what IO is available on your board, head to the manufacturer's website and look at the specifications.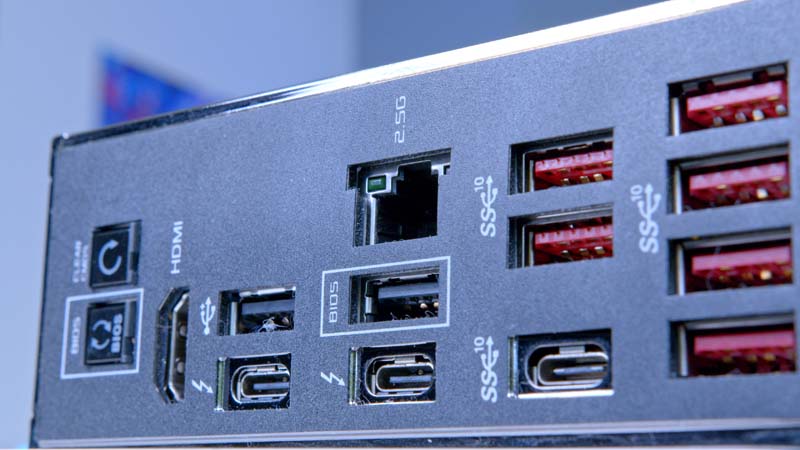 6. IO Shield
One of the most infuriating parts of building a PC is fitting an IO shield into a case. They often don't look great and you spend loads of time trying to get the shield to click to then find you've put it in upside down! Having an integrated IO shield is just extremely nice to have because it saves all of the effort trying to line up your IO in the case. I personally would always recommend picking out a board that has an integrated shield over a separate one. It looks nicer and its less of a pain to get into your case, but this part is up to you.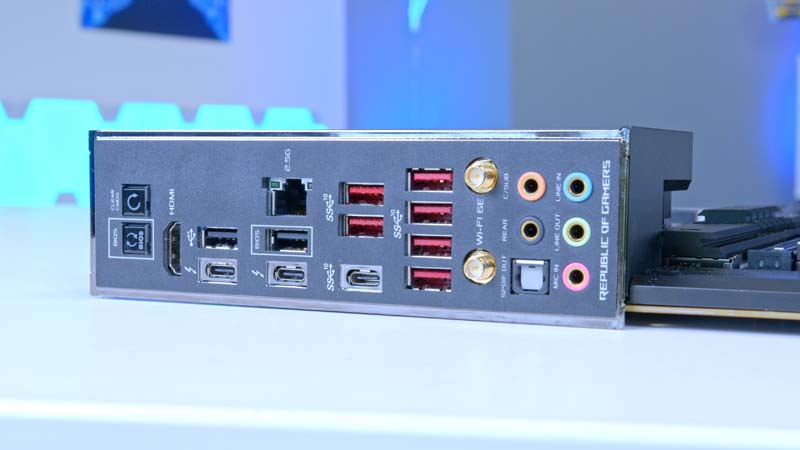 7. Other Features
In terms of other features this will likely be down to preference. Each board will have a unique look, with some offering more of a darker look or style. Some motherboards do come with different colour schemes and RGB, sometimes they may come in white instead of black. This is entirely aesthetic and just depends on how you want your whole build to look.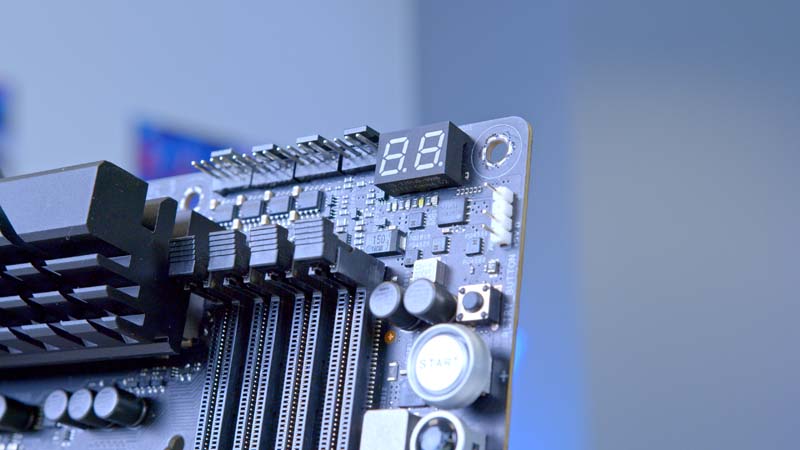 Other nice features can be BIOS Flashback and CMOS reset. We didn't think these were 'make or break', but they're just nice to have in terms of giving you options. Another feature to consider is a start or "ignition" button to boot your board. You may want to boot your board into BIOS before installing an operating system to check it works. Having a start button just means you don't have to jam something metal into the front panel connector to get the board to boot.
Form Factor (What is Best for You?)
To briefly explain form factor, this is quite literally the size of the motherboard. They normally come in four sizes, these are: E-ATX, ATX, microATX, and Mini-ITX. These sizes are in descending order with E-ATX being the biggest size and Mini-ITX being the smallest. There are two main points to consider when looking at the form factor for motherboards.
Physical Size
If you've picked out your case then you should have some idea of what motherboard sizes are supported within your case. A lot of cases tend to support ATX and microATX but this isn't always true. Be discretionary when picking out cases because an ATX case may not fit a microATX motherboard. If you're unsure how to check this, you can check what motherboard the case supports. Sometimes looking at forums online is also a good indicator if specific motherboards will fit and you can check clearance too.
Features
You've probably guessed this already, but the smaller the motherboard is, the less features it tends to have. If you want a small (possibly even portable build) then Mini-ITX could be the right form factor, on the proviso you're happy with some inevitable compromise. ITX boards generally have two DIMM slots and 1 PCI-E slot. Always look at the features you want to have before deciding on a board size, because you might miss out on more choices.
Another approach to choosing form factor is the kind of parts you want to use. As much as using a Mini-ITX board with an RTX 3090Ti might be viable in theory, you have to consider if it will actually fit with all of the other parts. You may also want to consider case clearance, air direction, and power delivery. Choosing a form factor is important, but some advice would be to pick out your other parts first and then see if you have enough space.
Major Motherboard Manufacturers
We mentioned before that there isn't a particular dominance when it comes to motherboards, but there are clearly big manufacturers. The main manufacturers currently in the market are: ASRock, MSI, ASUS and Gigabyte. These organisations hold the biggest market shares and there are reasons why you may choose one over the other.

ASRock
ASRock tend to sit in the Mid-Range to High-End market for motherboards, but do offer budget choices. These boards come in different sizes, and will often come with plenty of features. The ASRock Taichi versions offer an edge in terms of design providing great RGB, and their signature steampunk cog design.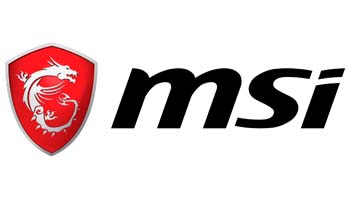 MSI
MSI are one the largest players in the space, with boards to cover every price point and potential customer. Their MPG, MAG and MEG line-ups offer various gaming options, while they also offer cheaper non-gaming oriented boards. MSI keep most of their designs pretty neutral, but if you are after something a little different, it is worth checking out their Tomahawk, Edge or Godlike boards. (Yes, they actually called the board 'Godlike!')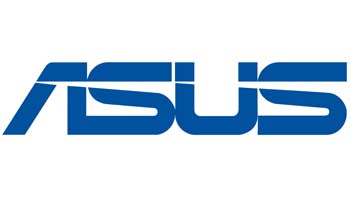 ASUS
ASUS are somewhat similar to ASRock in terms of price point, offering a wide array of boards across the mid-range and high-end. Their ROG (Republic of Gamers) brand can be quite heavy on the RGB, but if you like the colour choice then these are great. They also tend to offer a wider variety of aesthetic choices than other brands, with the yellow accents of their TUF range, or white accents of their Prime range being a nice addition to any build!

Gigabyte
Gigabyte are another great bet when it comes to picking a motherboard. With their normal and AORUS gaming range offering plenty of options for consuming. I think Gigabyte have made enormous strides over recent years on the higher end, creating some unique designs that look the part. The BIOS is also pretty good, and they seem to be pretty generous when it comes to IO choices, too!
[adrotate banner="7″]
Our Recommendations
Below is a list of our recommendations that we think are the best bang for buck when it comes to features and design, and some alternative choices too.
Best Budget Z690 Motherboards
1. ASUS Z690 Prime DDR4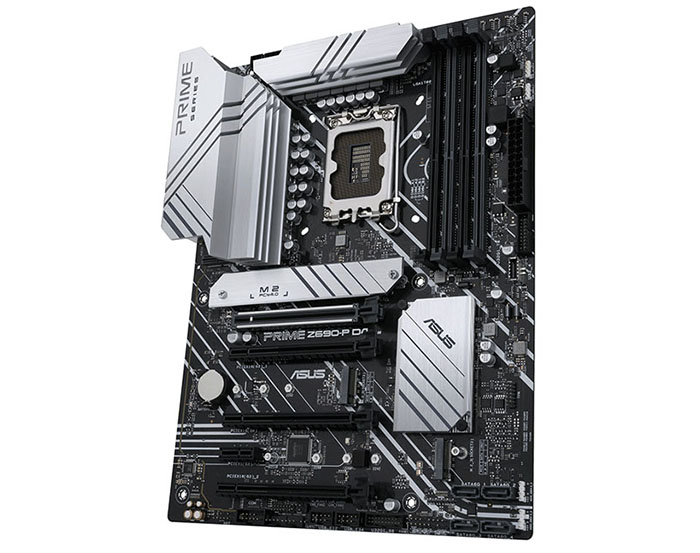 With an industrial steel finish to the heatsinks, and a black PCB, this board aesthetically is great. In terms of features, you're not missing out. With support for PCIe Gen 5, 3 M.2 slots, and 4 DIMM slots, this budget board spoils you with features.
Buy the ASUS Z690 Prime DDR4 on:
---
2. Gigabyte Z690 UD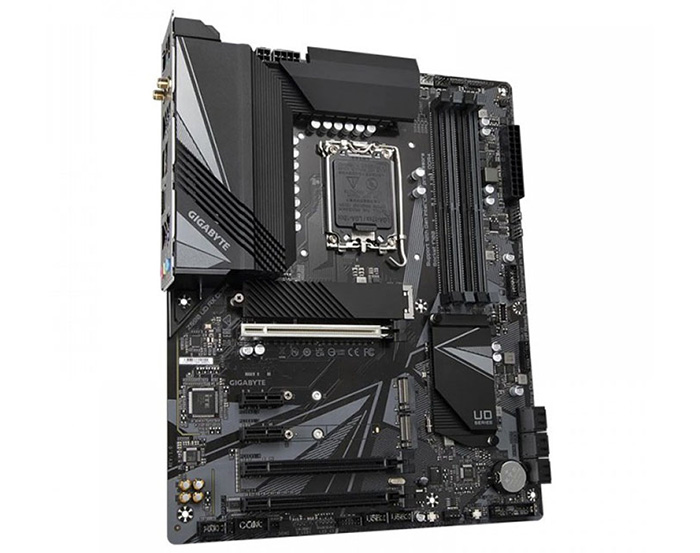 This design sports a grey and black finish all over the board. You've also got fully covered MOSFET heatsinks ideal for overclocking. With support for 2.5G LAN and and an integrated IO shield, this board has lots of nice quality of life options.
Buy the Gigabyte Z690 UD DDR4 on:
---
3. MSI Pro Z690-P DDR4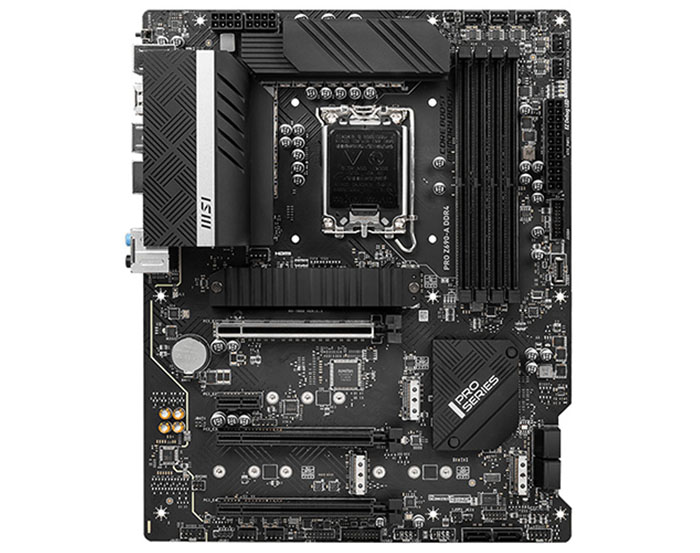 MSI's Pro Z690P has a minimal design, and the board doesn't seem as 'busy' as our other two budget choices. With a lower price point compared to the other two choices, this great budget option brings awesome performance at less cost.
Buy the MSI Pro Z690-P DDR4 on:
---
Best Mid-Range Z690 Motherboards
4. MSI MPG Z690 Edge WiFi DDR4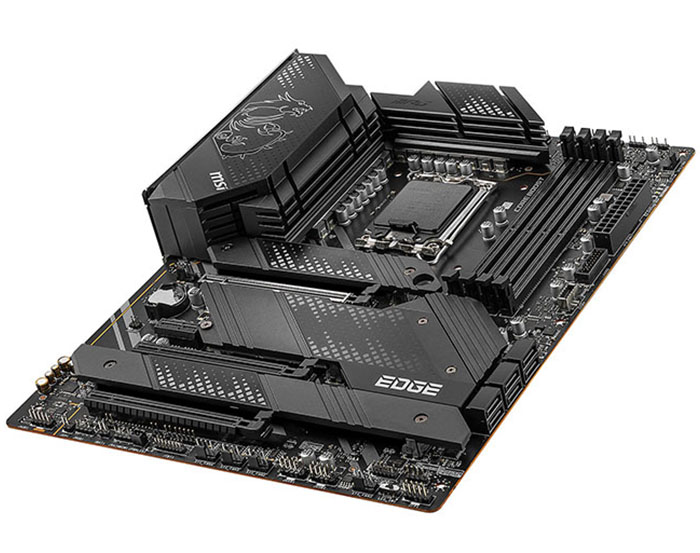 This mid-range board offers a carbon fibre design, with a tinge of RGB that makes it a bit more colourful. With numerous features, including multiple heatsinks for M.2 and the VRMs. Also included for the VRMs is a heatpipe that should offer slightly better cooling. The MPG Z690 also has integrated WiFi and an IO shield – great additions!
Buy the MSI MPG Z690 Edge WiFi on:
---
5. Gigabyte Z690 AORUS Elite AX DDR4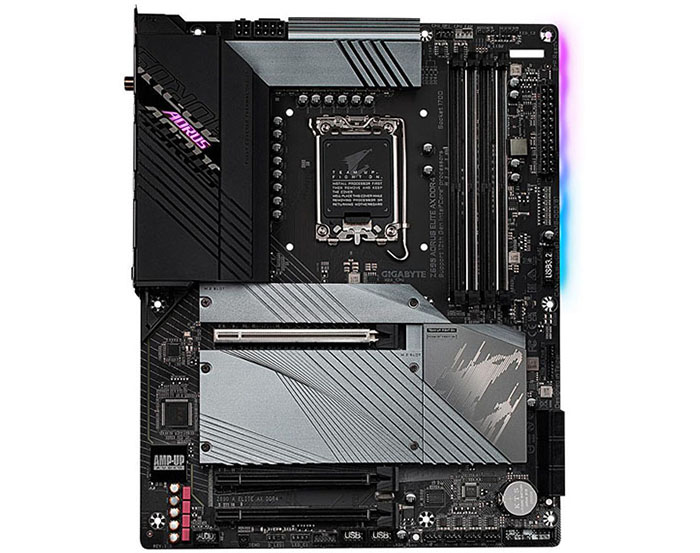 The AORUS Elite provides that look that just works in any build. Equipped with a PCIe 5.0 slot that also has Gigabyte's Ultra Durable SMD Armour to reduce GPU sag. Towards the bottom of the board are the enlarged thermal guards that have an awesome laser engraving that just adds extra aesthetic. Like all of our mid-range boards, it offers support DDR4 memory.
Buy the Z690 AORUS Elite AX DDR4 on:
---
6. MSI MAG Z690 Tomahawk WiFi DDR4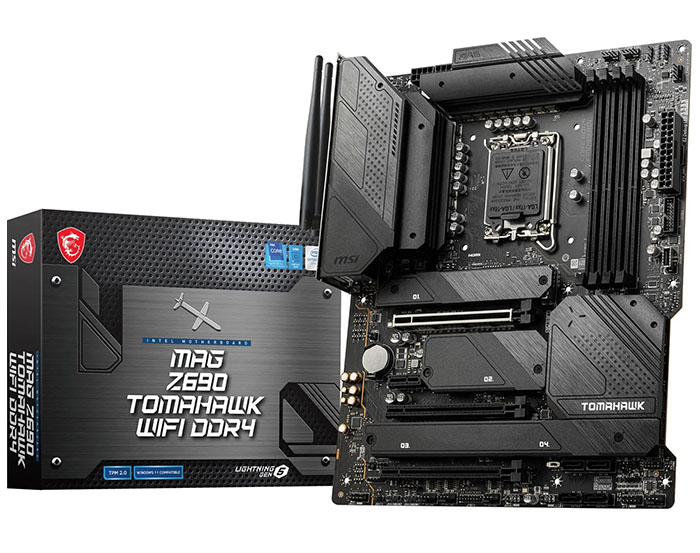 The MAG Tomahawk is the best looking of the Mid-Range options. The extended heatsink design has this cool industrial look to it that just adds another level. Turning to the features, this board brings MSI's FROZR AI cooling which automatically adjusts fan speed based on temperatures. This choice brings a great aesthetic to the mid-range market!
Buy the MAG Z690 Tomahawk WiFi on:
---
Best High-End Z690 Motherboards
7. ASUS Z690 Maximus Hero DDR5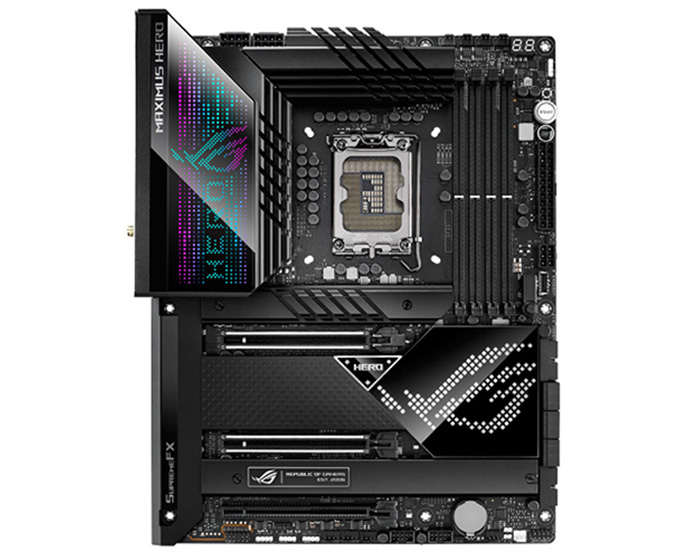 ASUS strikes again with its ROG branded motherboards. The Maximus Hero supports DDR5 memory, with a feature list as long as your arm. AI Intelligent Controls, Optimised Heatsinks for VRM and IO cooling (ideal for some overclocking), Dual PCIe 5.0 x16 slots, and so much more. This is an elegant design that combines with plenty of RGB.
Buy the ASUS Z690 Maximus Hero on:
---
8. Gigabyte Z690 AORUS Master DDR5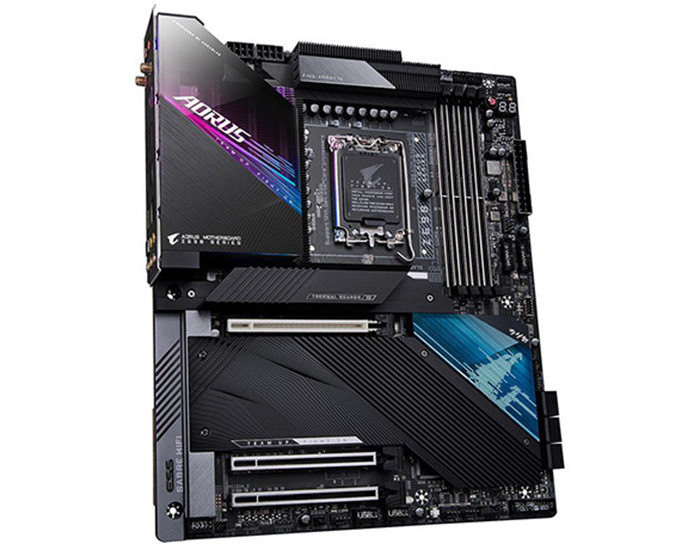 Another great addition to the AORUS line, but this time you can use DDR5 memory for optimum performance. The Z690 AORUS Master also comes with 10G Ethernet, ideal for fast internet speeds. For the audio lovers, this board comes with an ESS SABRE Hi-Fi 9118 DAC, which is great for the gamers that need to hear every single footstep.
Buy the Gigabyte Z690 Aorus Master on:
---
9. MSI MEG Z690 ACE DDR5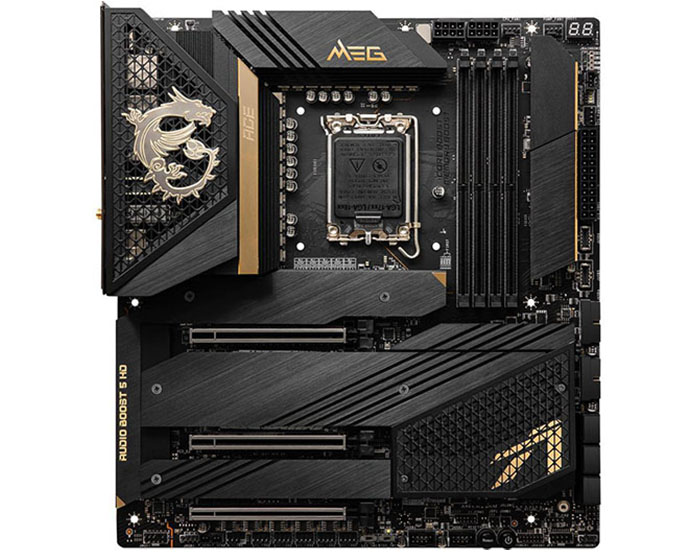 With an E-ATX form factor, this is currently one of the biggest consumer boards on the market. Support for DDR5 memory of up to 6666MHz also shows the ACE's credentials. This board has as much as you could ask for with dual PCIe 5.0 slots, and Dual Thunderbolt 4 ports. The design comes with a black finish and a genuine 24K-gold foil heatsink.
Buy the MSI Z690 Ace DDR5 on:
---
Alternative Choices: Best B660 Motherboards
If you've reached this point and you're thinking 'maybe Z690 is a little high end for me', don't worry! B660 is the next best choice, and will provide you with plenty of features, some great aesthetic choices and nice designs without breaking the bank. You can go and check out our Best B660 Boards piece to find some of our favourite recommendations on the B660 chipset.
10. B660 DS3H AX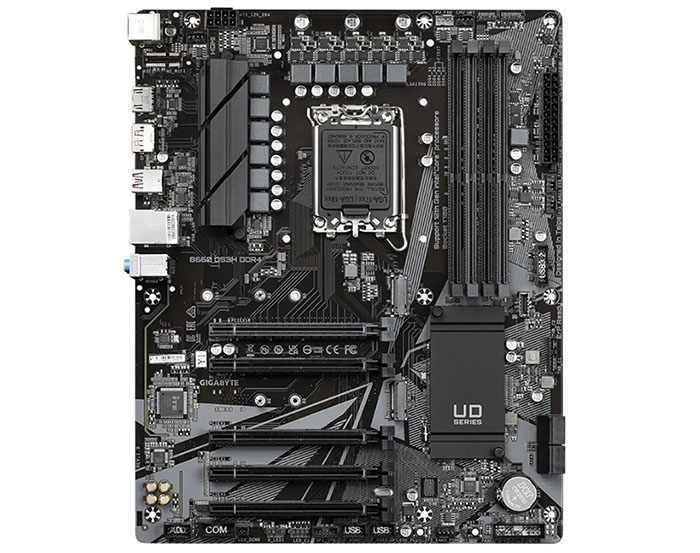 Not too dissimilar from the MSI from the Z690-P, the Gigabyte B660 DS3H provides a budget solution with a less 'clogged' look. But be aware, despite its looks, it comes with integrated WiFi, multiple PCIe 4.0 slots, reboot and Q-Flash buttons. Although this board isn't necessarily as good looking as other boards, it is still ideal for beginner builds.
Buy the Gigabyte B660 DS3H AX on:
---
11. MSI B660 Mortar DDR4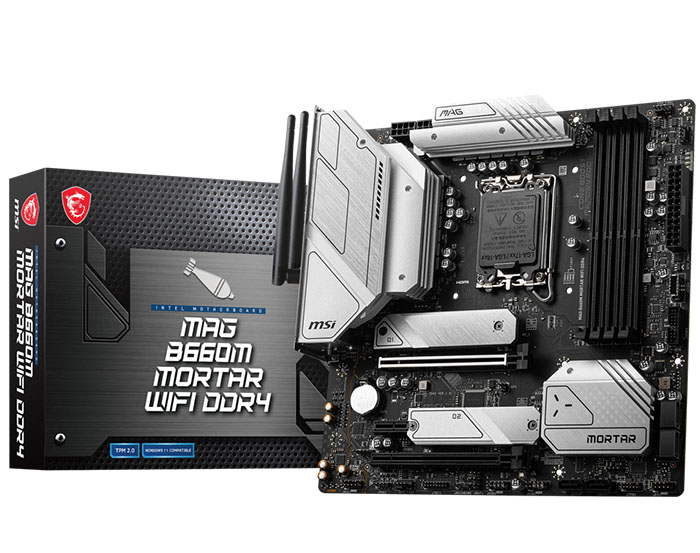 Another budget option added to the mix, but with some bonus looks for aesthetics. The MAG B660 Mortar takes a similar design approach to its not too distant relative, the Z690 MAG Tomahawk. MSI's B660 Mortar comes with an extended heatsink scheme which is great for overclocking and keeping those VRMs cool.
Buy the MSI B660 Mortar DDR4 on:
---
12. ASRock B660 Steel Legend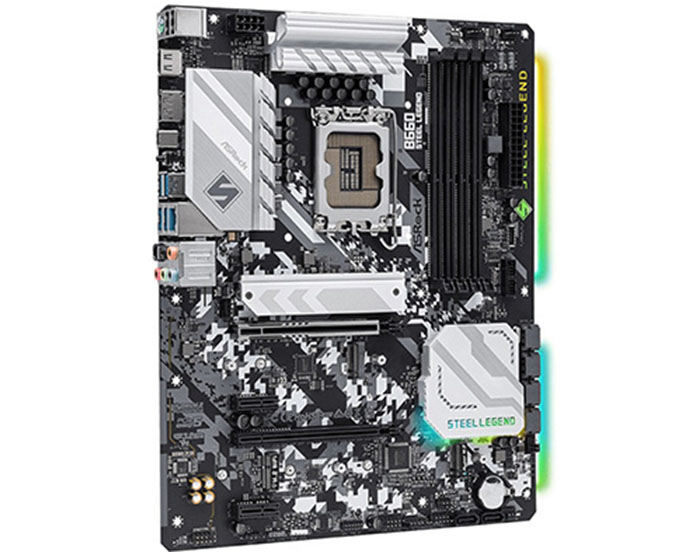 With support for PCIe 5.0 and providing plenty of Rear and Front IO, this board is a great choice for budget builds. Compared to the other two boards, the Steel Legend stands out with its next gen PCIe support and Gen 4 for SSDs. ASRock has opened up the ability to upgrade, but at a more affordable price.
Buy the ASRock B660 Steel Legend on:
---
[adrotate banner="7″]