Introduction
Intel's 12th generation line-up of CPUs has brought with it a whole new range of features to the market. With new motherboards sporting options like DDR5 support, PCI-E 5.0 compatibility, and widespread Gen 4 SSD mounting. One downside to all of these new features is the inevitable price tag that comes along with the amount of options.
Since the release on Intel 12th gen, we've had 4 chipsets grace the market and each of them vary on the amount of features available. Today we'll be talking about the Gigabyte B660 DS3H which looks to maximise the feature-set of 12th gen, but at a lower price point.
Buy the Gigabyte B660 DS3H AX on:
Suggested Article: Best B660 Motherboards to Buy in 2022
Chipset
The B660 DS3H uses the B660 chipset which is geared towards more budget-oriented builds. We've done a more in-depth review of Z690 vs B660 Motherboards, but we'll briefly cover some of the key features of the chipset here!
The B660 chipset offers most of the same features that the other chipsets offer, like memory overclocking, PCI-E 5.0, and even DDR5 memory support. However, the biggest difference you'll see between the B660 and the Z690 chipsets is purely the quantity of features available.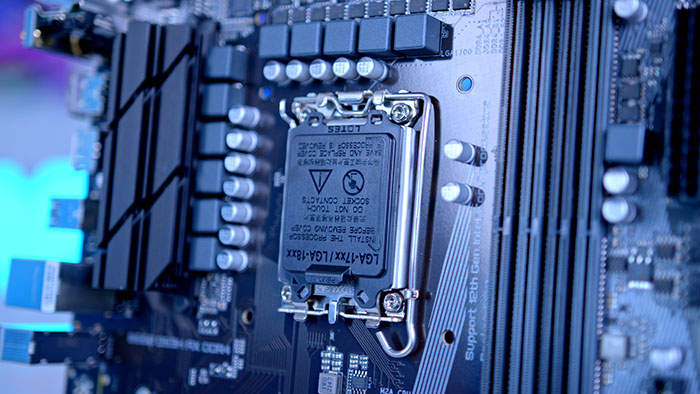 More expensive Z690 boards will allow you to use lots of Gen 4 SSDs simultaneously, while B660 will limit you to one or two at once. You still retain support for the newest PCI-E generation, latest USB standards and WiFi, which is great to see.
Table of Differences
To provide an example, let's compare the B660 DS3H with a budget board from the Z690 range, the ASRock Z690 Pro RS. Below we've provided a table that compares the major differences between a budget board on the B660 chipset, against a budget board on the Z690 chipset.
Features
Gigabyte B660 DS3H AX
ASRock Z690 Pro RS
CPU Overclocking Support
No
Yes
PCI-E 5.0 Slot
No
1 PCI-E 5.0 x16 Slot
M.2 Connectors
2 PCI-E 4.0 M.2 Connectors
2 PCI-E 4.0 & 1 PCI-E 3.0 Connectors
USB 3.2 Connections
1 USB 3.2 Gen 2
2 USB 3.2 Gen 1
1 USB 3.2 Gen 2×2
2 USB 3.2 Gen 2
6 USB 3.2 Gen 1
LAN Type
Gigabit LAN
Dragon 2.5 Gigabit LAN
Integrated WiFi Support
Yes
Yes, but via an M.2 Connection
Memory Overclocking Support
Up to 5333MHz
Up to 5000MHz
The difference to note here again is often the quantity of connectors. On the B660 DS3H there are less USB 3.2 connections, no PCI-E 5.0 slot, and less M.2 slots. However, the B660 board comes out on top when it comes to memory overclocking and integrated WiFi. As much as the B660 chipset offers less features overall, it is still a mighty competitor when it comes to budget boards. It brings the experience of PC gaming to a mass market – something we love here on geekawhat.com!
Aesthetics & Design
When it comes to design, the B660 DS3H is rather simplistic. The PCB has a very neutral colour offering tones of black, brown and grey. There are some futuristic looking features like the grey stripes surrounding the board, but it doesn't offer much in terms of aesthetic. I generally prefer the PCB to be black, because it tends to blend in with black cases quite nicely. However, in combination with other components on the board, you likely won't notice the different colours and tints on the board too much.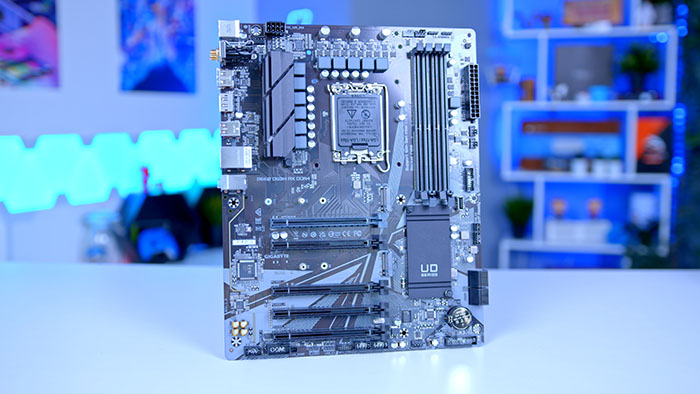 Otherwise, the B660 DS3H is a very simple ATX board. It provides more than enough features for a budget build, and it offers an aesthetic that will likely fit in well with most colour schemes. It's very nice to see a budget board providing an ATX form factor, as it is quite common for manufacturers to provide a smaller board on budget-oriented chipsets.
Otherwise, the B660 DS3H is a very simple ATX board. It provides more than enough features for a budget build, and it offers an aesthetic that will likely fit in well with most colour schemes.
Features
Although the B660 DS3H is a budget board, it comes with plenty of features for a build that is trying to optimise cost. Below we've broken down some of the best features that are solid when it comes to this board. The inclusion of WiFi is a particular highlight, and a must have for any first-time builder unsure of whether a wired connection will be plausible in their work or gaming space.
Rear IO
The Rear IO on the B660 DS3H is actually rather surprising. Budget boards don't often support features like USB-C, or Integrated WiFi, but this board has both of these and more! Your choice of USB options is small, with this board only offering 4, but this is often plenty for most (especially when paired with a solid front panel). You have the option of USB 3.2 Gen 2×2 in the Type-C interface, something which is great to see on budget solutions as it provides fast read and write speeds. The rest of the rear IO gives you a small audio suite, legacy PS/2, and Gaming LAN ethernet.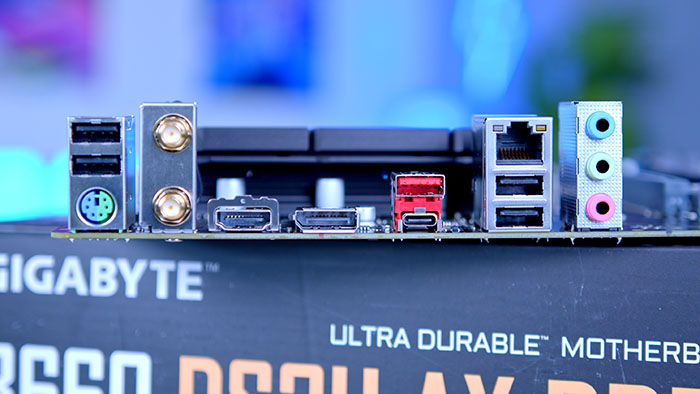 Internal IO
Your choice of internal IO is in line with what we would expect, small but with plenty of choice and customisation options! Sporting Gigabyte's RGB Fusion 2.0, the addressable RGB headers provide stylish lighting effects to your board. You also have 2 USB 3.2 Gen 1 support for Type-C and Type-A through the internal header. The board has some good options for airflow, with 3 system fan headers, and 1 pump header! You also get USB 2 headers on the bottom of the board, though these are becoming more redundant.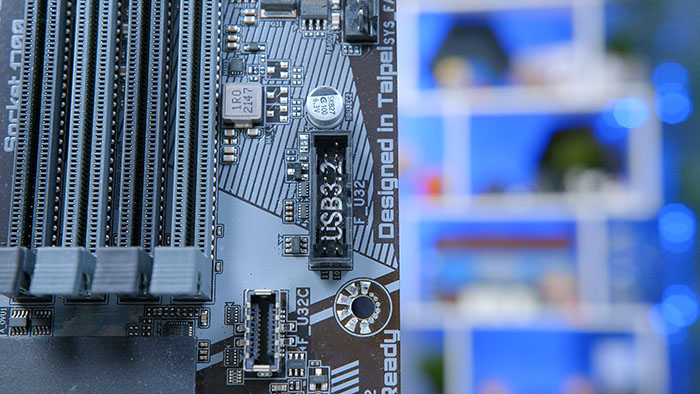 Memory Overclocking
Memory overclocking is an amazing option to squeeze the most performance out of your build. CPUs benefit from higher RAM speeds, so this is a great feature to have access to. The B660 DS3H AX supports overclocking of up to 5333MHz, which is perfect for getting an extra boost!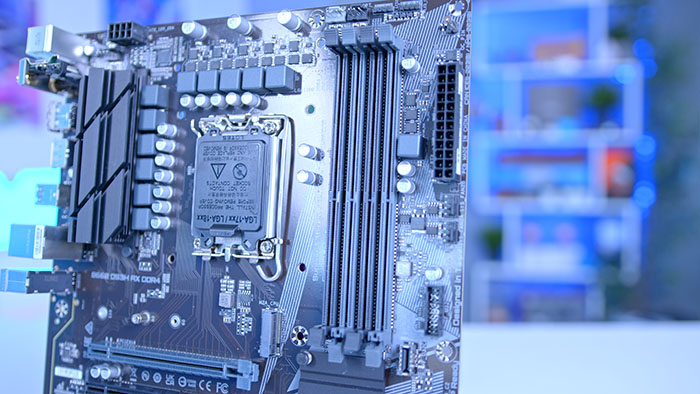 Integrated WiFi
Commonly, integrated WiFi isn't often a feature on budget boards. So, integrated WiFi is a brilliant addition for a board at a lower price. If you're not wanting to deal with cable management for ethernet, then this board is ideal. It is also WiFi 6E, supports Bluetooth in the same module, and comes included with a solid WiFi antenna for good signal strength.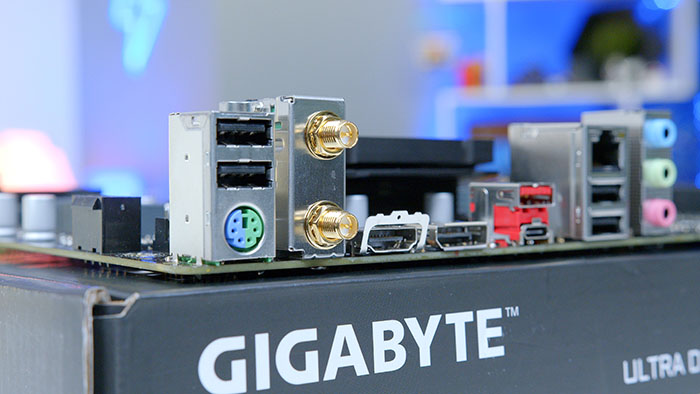 BIOS
The BIOS is the first piece of software that you will encounter when you boot up your system. The BIOS will often have confusing features that can make setting up a build difficult or frustrating, but Gigabyte's BIOS is relatively simple to use. Offering both an easy and advanced mode, for users that are unfamiliar with BIOS configurations, this is ideal for you! For those that are enthusiasts for overclocking or more customisation, the BIOS advanced mode also gives you extra choice!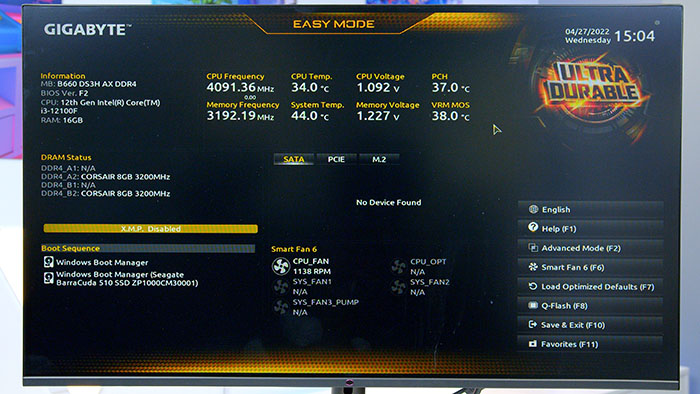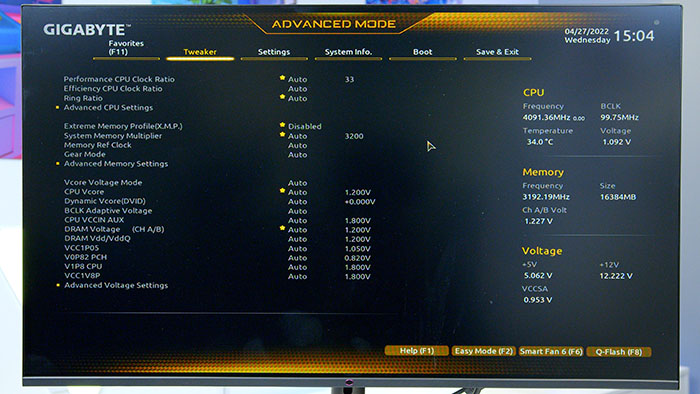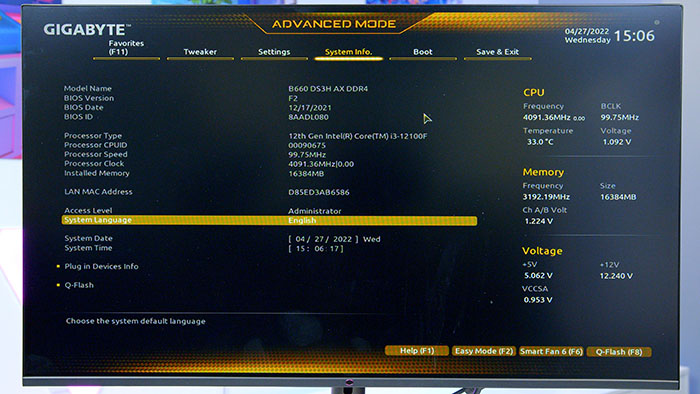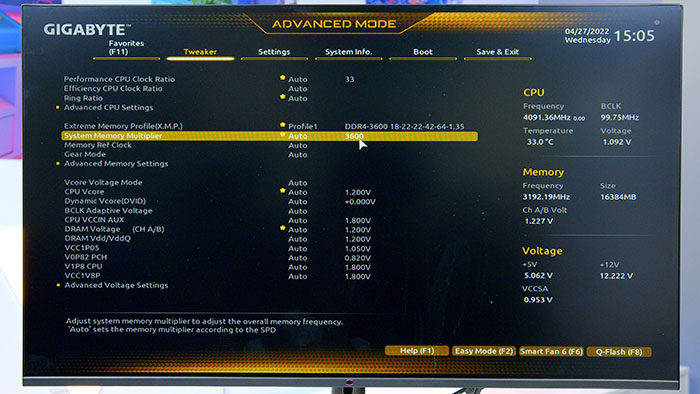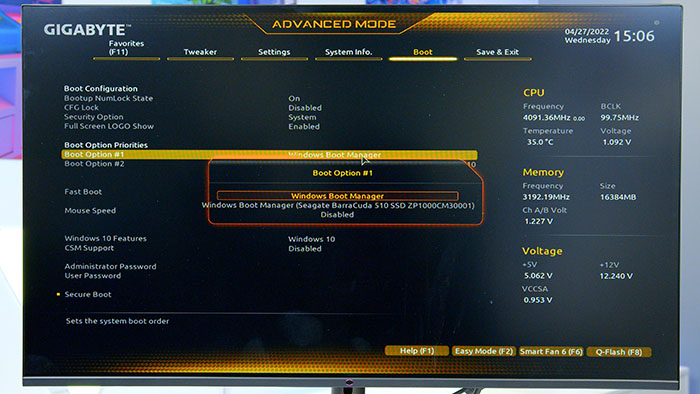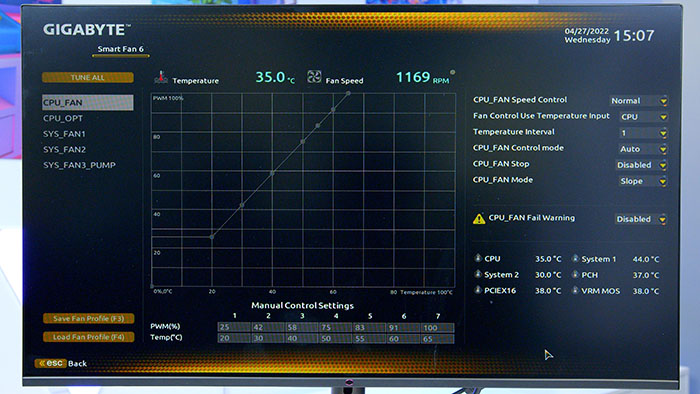 Compatible Processors
The B660 DS3H AX has compatibility with all of the current generation Intel 12th Generation LGA1700 processors. We think this board is best used for lower-end chips that focus on budget-oriented systems. For systems that want more mid-range or high-end CPUs, like the Core i7 or i9 range, we recommend picking a top end motherboard, such as the ASUS ROG Maximus Hero or Gigabyte Z690 Aorus Master. However, for low-end chips like the Core i3 chips, or even some Core i5 options, this board will be well suited.
| | | |
| --- | --- | --- |
| CPU Name | Compatibility | Do We Recommend? |
| Intel Core i9 12900KS | ✅ | ❌ |
| Intel Core i9 12900K | ✅ | ❌ |
| Intel Core i7 12700K | ✅ | ❌ |
| Intel Core i7 12700KS | ✅ | ❌ |
| Intel Core i5 12600KF | ✅ | ✅ |
| Intel Core i5 12600K | ✅ | ✅ |
| Intel Core i5 12400F | ✅ | ✅ |
| Intel Core i3 12100K | ✅ | ✅ |
| Intel Core i3 12100F | ✅ | ✅ |
Conclusion
Gigabyte B660 DS3H AX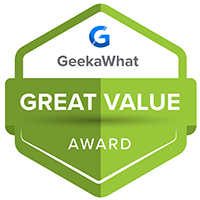 Product Name: B660 DS3H AX DDR4
Brand: Gigabyte
Features

Design

Performance

Value For Money
Summary
The B660 DS3H is a motherboard that brings PC gaming to a wider market through a budget price-tag. Unfortunately a cheaper solution does mean that there are less features overall, but that doesn't mean you can't build a great PC. This motherboard doesn't necessarily have all of the best features available, but because you're likely aiming to spend less money by buying this board, it is perfectly suitable for the cost!
Pros
✅ PCI-E Gen 4 M.2 Support
✅ High speed memory overclocking
✅ Integrated WiFi
Cons
❌ Simple aesthetic
❌ Lack of USB connections on rear IO