Introduction
Intel's 13th Gen processors line-up is impressive to say the least, with the Core i9 13900K being arguably the best of the bunch. As the flagship processor within the Raptor Lake series, the 13900K is a great choice for a 4K gaming rig, as well as in powerful workstations.
But what motherboard should you pick up to take full advantage of this high-end 13th Gen CPU? In this test, we'll be evaluating a wide-range of 13th Gen-compatible boards, to weigh up which motherboard is best for the i9 13900K.
Our Recommendation: Gigabyte Z690 AORUS Master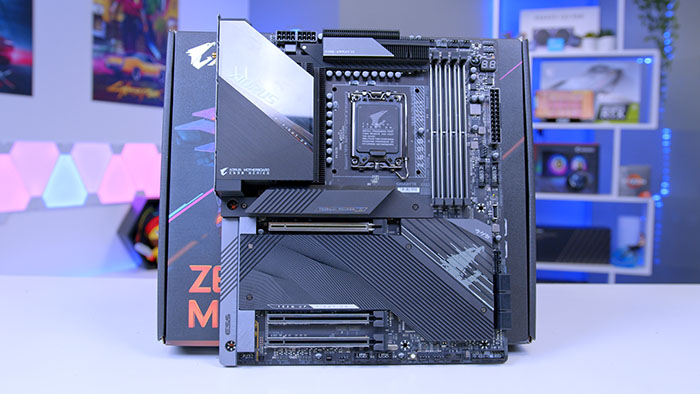 It might not be the most luxurious option on the current market, but Gigabyte's Z690 AORUS Master is our top pick for a motherboard to house the Intel Core i9 13900K. Our main reason for picking this design over a Z790 chipset is the improved value for money proposition. 
Whilst users will sacrifice some premium ports and connectivity options, it will provide everything you need to support high-end parts like the i9 13900K for a reduced price, whilst also offering a striking appearance that is ideal for a gaming PC.
All Motherboards in Our Intel Core i9 13900K Testing Roundup
Best Motherboards for the Core i9 13900K
1. MSI MEG Z690 UNIFY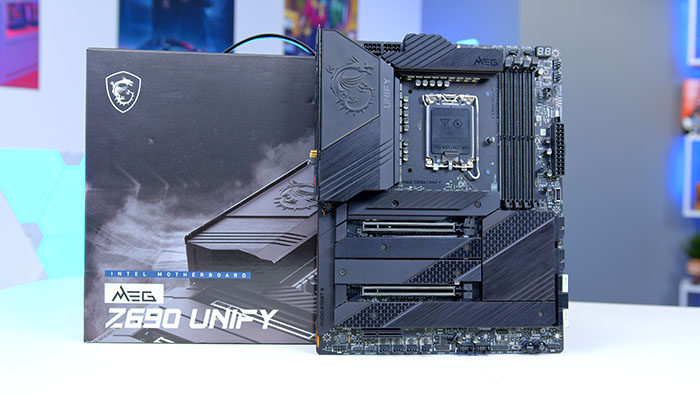 MSI's MEG Z690 UNIFY was one of the best boards to grace the market back when 12th-Gen arrived. The UNIFY-X is a record breaker when it comes to overclocking and the standard UNIFY isn't far behind. As a motherboard with a high-end chipset, the MEG Z690 Unify has a lot of features that will enhance the gaming experience.
Arguably, the best inclusion is the two PCI-E 5.0 x16 expansion slots, as this allows gamers to double-up on graphics cards to create an absolute powerhouse of a gaming PC. This motherboard also offers a huge amount of M.2 slots with Gen4 compatibility, giving you the option to increase load times and file transfer speeds. While having a gaming PC powerful enough to run games at the highest settings is great, it's also pretty pointless if you can't use high-end gaming peripherals alongside it. Thankfully, the Z690 UNIFY has a number of high-speed USB 3.2 ports on the rear IO, meaning gamers should have no problem when hooking up everything they need for the ultimate gaming setup.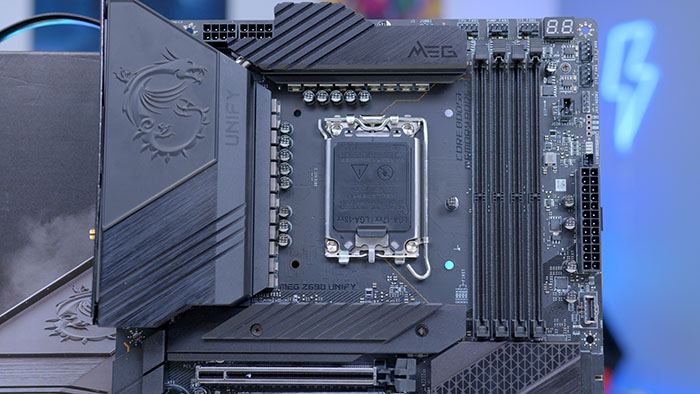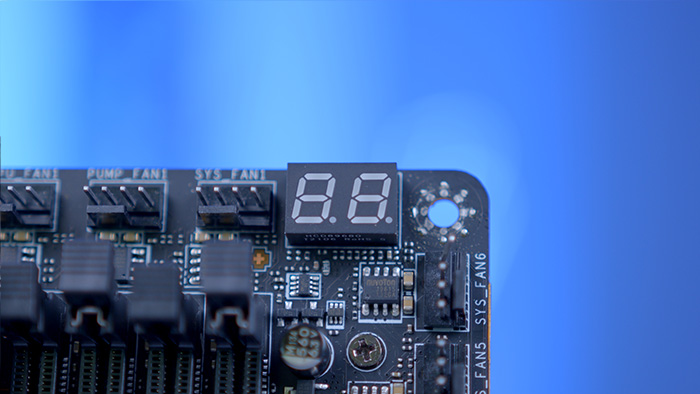 With Z690 boards being targeted towards high-end builders, it's no surprise to see the MEG Z690 Unify comes with a rather high price tag. However, this design is fairly expensive compared to other Z690 motherboards with similar features, which makes it harder to justify. On a motherboard with such a hefty, we'd expect RGB lighting to give this design some extra brownie points, but that is unfortunately not the case.
Where to Buy
Buy the MSI MEG Z690 UNIFY on:
2. MSI MPG Z790 Carbon WiFi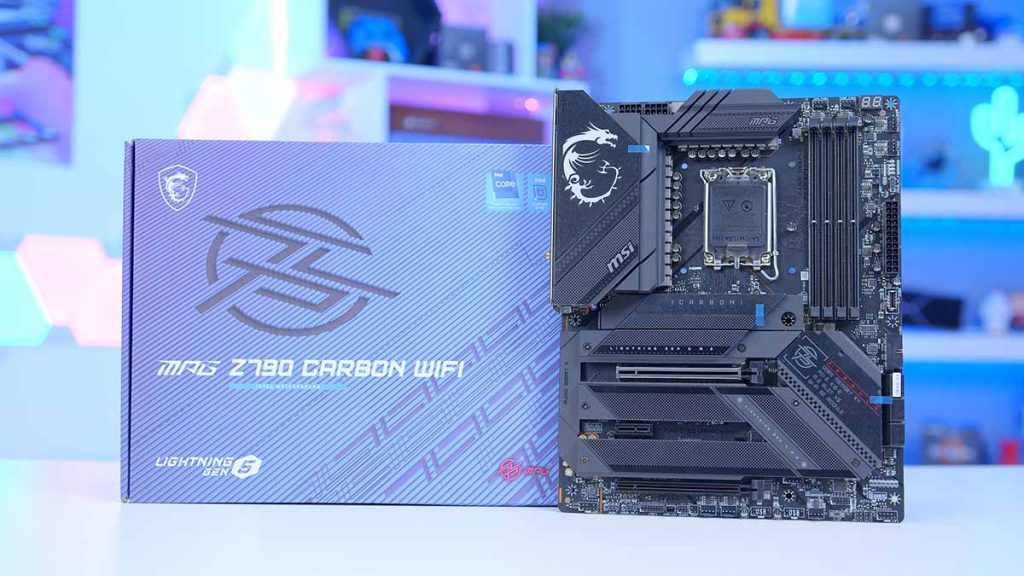 The MPG Z790 Carbon WiFi is somewhat of a successor to the previous entry, acting as a relatively affordable option from MSI's selection of Z790 motherboards. Though it may be slightly cheaper than other design with the same chipset, the Z790 Carbon WiFi is still a premium motherboard that is packed with the latest features, which makes it a great choice to pair with the 13900K to forge a high-end gaming PC or workstation.
Featuring support for Gen5 graphics cards, lots of Gen4 M.2 slots, and the ability to support overclocking, this motherboard will let users take advantage of the best components on the market for years to come, ensuring they can also perform optimally. On top of this, the included WiFi 6E module and 2.5 Gigabit LAN offers online stability, which comes in handy when gaming with friends. To round it off, the Z790 Carbon WiFi boasts a natural look that lets it blend in with almost every PC build featuring a Core i9 13900K.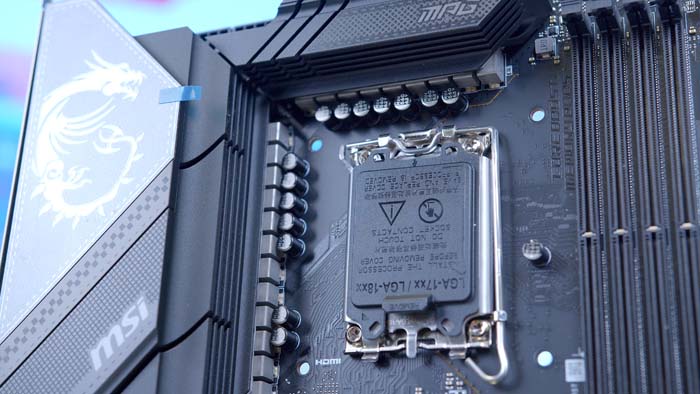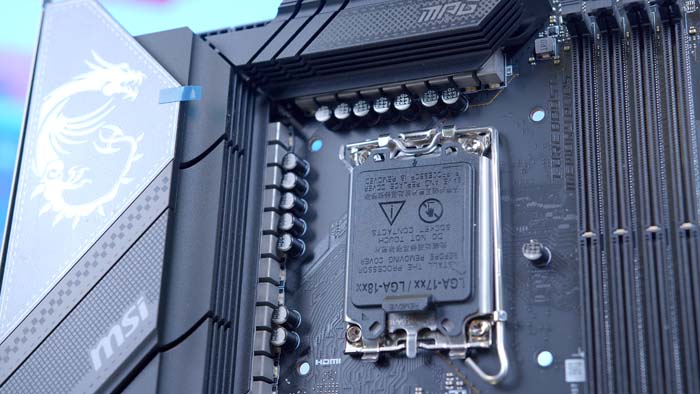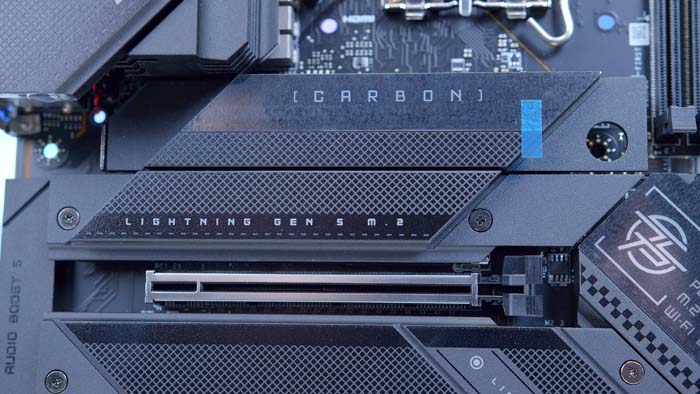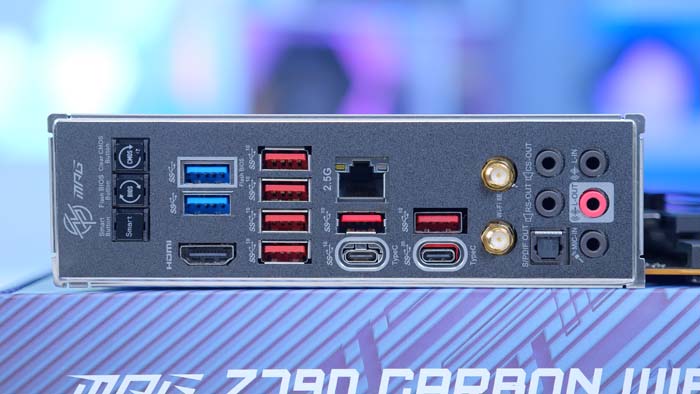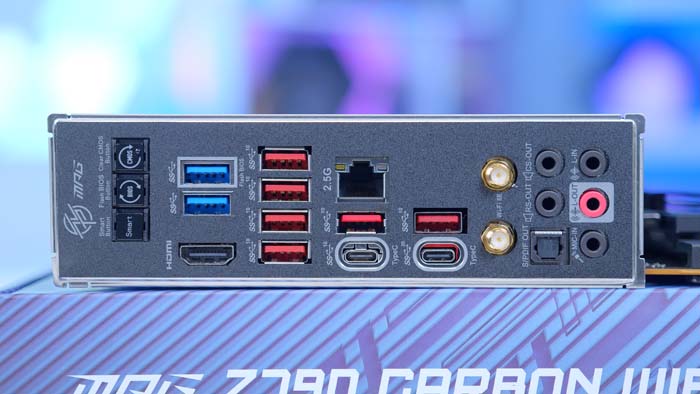 The main downside of this design is that it lacks some connectivity options on the IO that would help it compete with other premium Z790 motherboards that are bound to entice 13900K consumers. For example, the absence of a Thunderbolt 4 port means that users will not be able to take advantage of lightning-fast data transfers. Although, the presence of multiple USB-C ports makes this less of an issue, as it allows builders to connect multiple high-end peripherals at once without having to sacrifice performance.
Where to Buy
Buy the MSI MPG Z790 Carbon WiFi on:
3. Gigabyte Z690 AORUS Master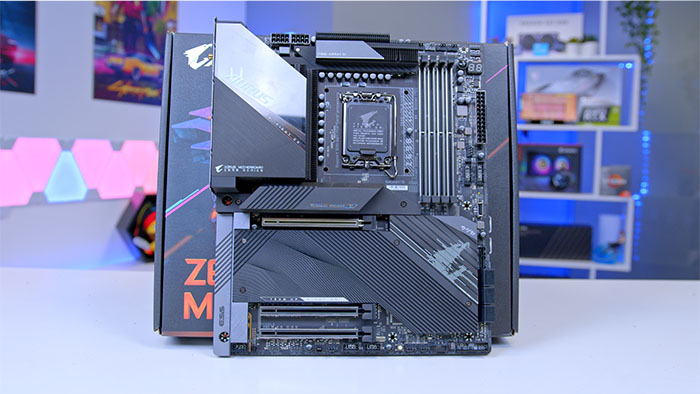 Gigabyte's Z690 AORUS Master is an excellent DDR5 motherboard that we've been hands-on with on numerous occasions. This deign is arguably one of the best looking and best performing boards that we've had in the office, offering versatile connectivity that has no issues supporting all of the latest PC hardware.
With a 10 Gigabit LAN port and WiFi 6E, this board is perfect for productivity or low latency gaming. You can also overclock your RAM to a high 6400MHz transfer speed, which provides a boost in a variety of applications.
On top of some solid performance features, this motherboard includes a wide range of connectivity options. Featuring a total of 10 USB ports on the rear, all of which are high-speed USB 3.2 connections, this board provides plenty of ways to hook up gaming peripherals and other accessories.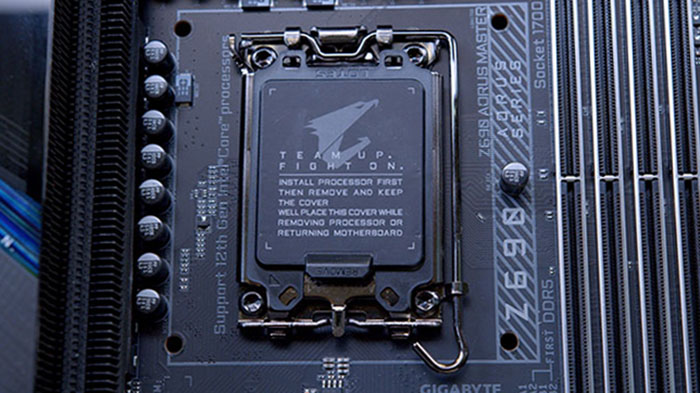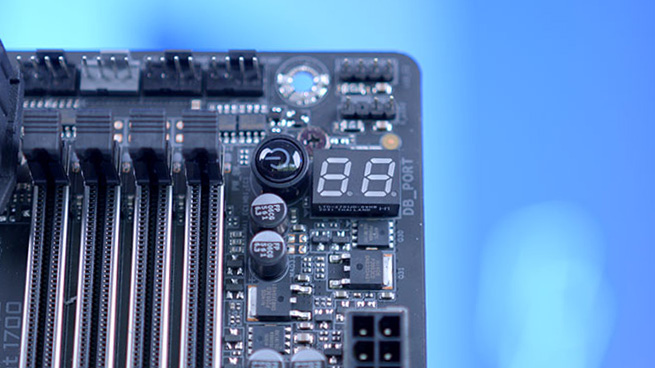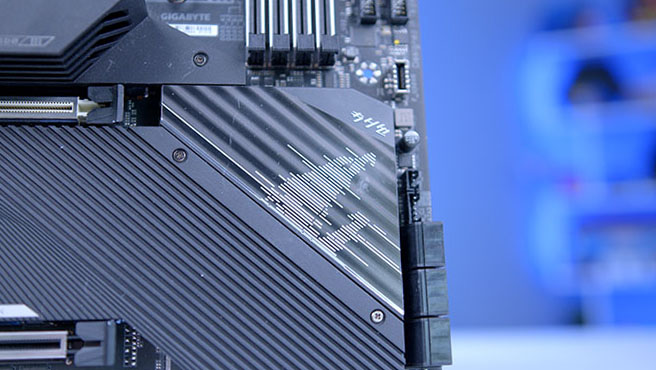 One of the only weaknesses that this motherboard has is the fact that it is only compatible with DDR5 memory kits, meaning builders upgrading from a DDR4 system will have to spend more money on a brand-new set of RAM. Whilst this is a minor problem, especially for gamers with the budget for a Z690 motherboard, it is a bit of a nuisance.
Where to Buy
Buy the Gigabyte Z690 AORUS Master on:
4. ASUS ROG MAXIMUS Z790 Hero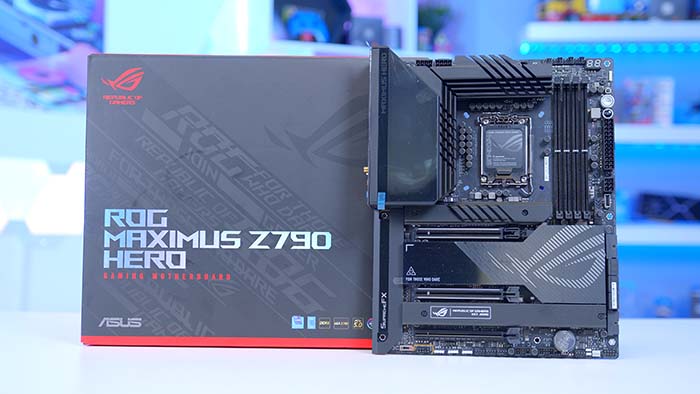 We've taken a detailed look at the ROG MAXIMUS Z790 Hero in the past, and boy this is an insane motherboard! As one of the more premium choices within the range of Z790 motherboards, the ASUS ROG MAXIMUS Z790 Hero includes plenty of support for overclocking. The ability to boost the transfer speeds of DDR5 memory well over the 7GHz mark is particularly impressive, and will result in a noticeable bump to gaming performance.
Additionally, the MAXIMUS Z790 Hero offers dual Thunderbolt 4 ports and a whole load of other high speed ports designed for blazing fast transfer speeds, whilst also giving you the option to plug in numerous peripherals and accessories. The two PCI-E 5.0 slots will also provide ample bandwidth for Nvidia's or AMD's latest generation of graphics cards, allowing users to create a powerhouse of a gaming rig.
With the majority of motherboards packed with a Z790 chipset, the most disappointing part of motherboard is that most gamers won't be able to experience the excellent versatility they provide to a gaming PC. And as one of the more expensive Z790 offerings, even the most enthusiastic builders will be priced out of picking up this motherboard.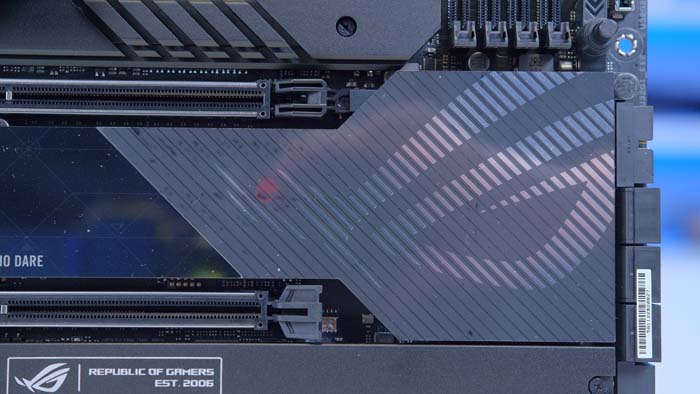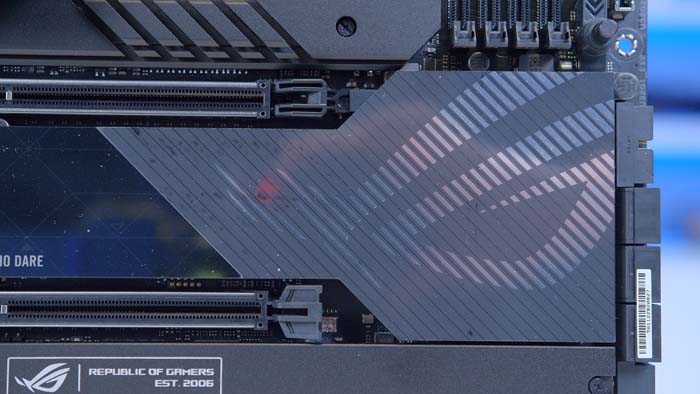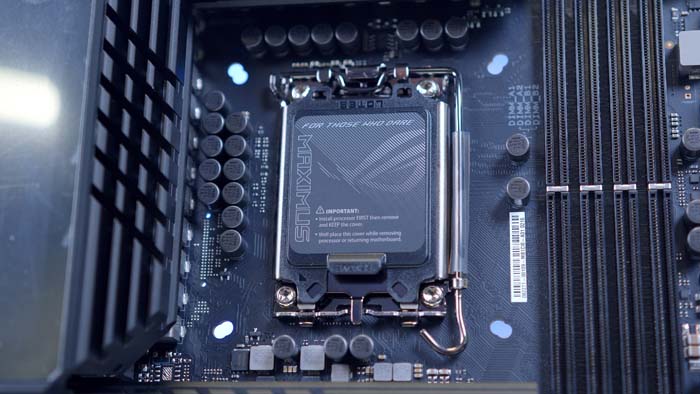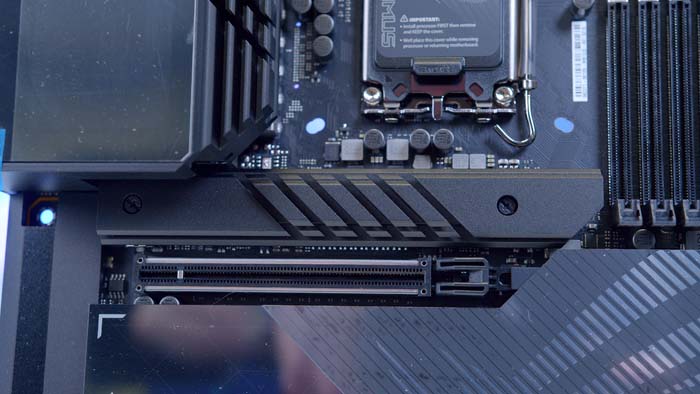 More specifically for this ASUS ROG design, the fact that this board includes PCI-E 5.0 support for both GPUs and SDDs is definitely a positive. However, having to install a Hyper M.2 card in order to utilise Gen5 is quite the hassle.
Where to Buy
Buy the ASUS ROG MAXIMUS Z790 Hero on:
Chipset Compatibility
While Z790 would be our recommended chipset for the i9 13900K, it is not the only chipset which supports this chip. With so many chipset names floating around, it can be tricky to pick apart exactly what supports what. With this in mind, we have compiled a chipset compatibility table geared specifically towards the i9 13900K: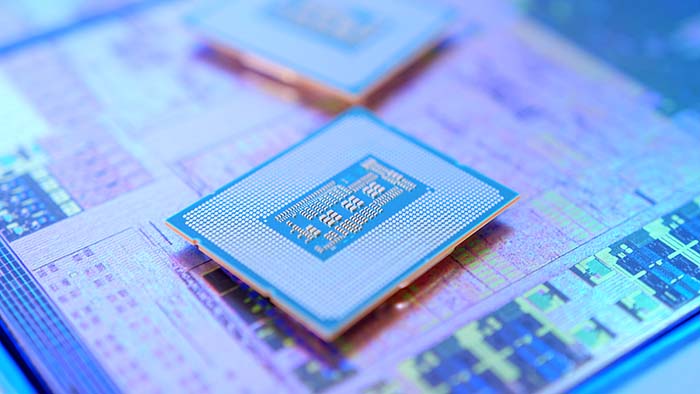 | | | |
| --- | --- | --- |
| Chipsets | Compatibility | Do We Recommend? |
| Z790 | ✅ | ✅ |
| Z690 | ✅ (with a BIOS update) | ✅ |
| B660 | ✅ (with a BIOS update) | ❌ |
| H670 | ✅ (with a BIOS update) | ❌ |
| H610 | ✅ (with a BIOS update) | ❌ |
| Z590 | ❌ | N/A |
| B560 | ❌ | N/A |
| H570 | ❌ | N/A |
| H510 | ❌ | N/A |
Table of Compatibility and Recommended Chipsets for the Intel Core i7 13700K
How We Picked the Best Motherboards for Intel Core i9 13900K
During our day-to-day procedures, we test a variety of motherboards in the GeekaWhat office. After running all the latest titles at a range of settings for benchmarks, and a lot of general use for both articles and videos, we gather a solid verdict on every product that comes through our doors. With this, we can relay our understanding and experience to you, explaining how the benefits and limitations would impact the typical user.
The main factors that we take into account when testing and analysing motherboards are:
PCI-E x16 and x4 Slots
Rear IO options
RAM and CPU Overclocking capability
Size
Aesthetic
Pricing
Frequently Asked Questions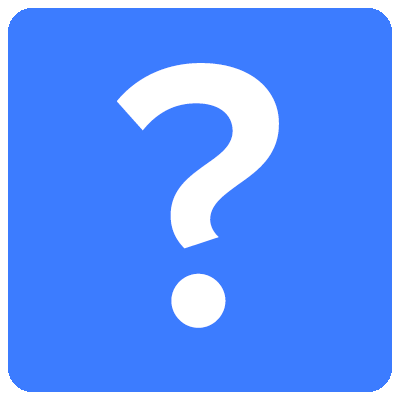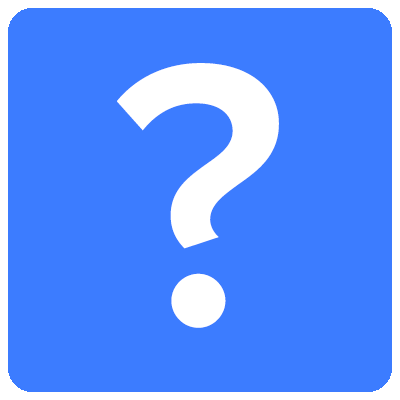 Is the i9 13900K worth it?
The Intel Core i9 13900K is one of the best processors on the market right now, offering excellent single and multi-threaded performance.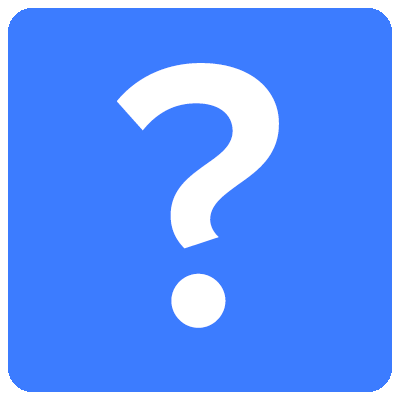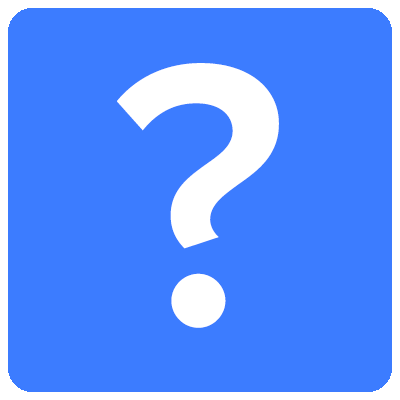 Is the i9 13900K good for gaming?
The i9 13900K arguably the best processor for gaming. After running this CPU in a number of the latest titles, it tops the charts on almost all of our gaming benchmarks.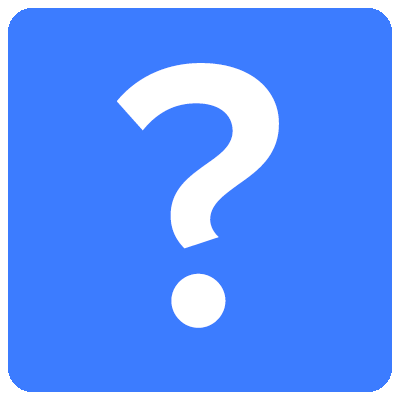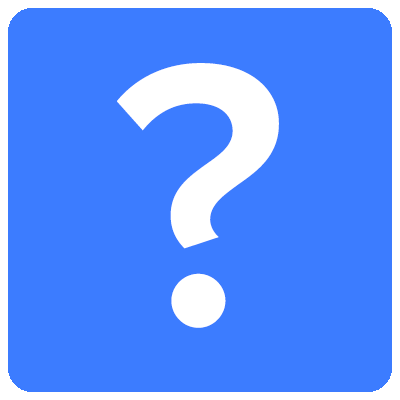 How much money should I spend on a motherboard for the i9 13900K?
Due to the i9 13900K being a high-end processor, consumers should be prepared to spend at least $300 on a motherboard to accompany it.
Conclusion
Out of all of the motherboards mentioned in this roundup, we believe the Gigabyte Z690 AORUS Master to be the best pick overall. Whilst it doesn't quite have the performance capabilities of some of the Z790 alternatives, it offers enough power to support for the i9 13900K, resulting in spectacular 4K gameplay for a price that won't break the bank.
If you want to learn more about this design, check out our full review. Alternatively, you can take a look at our coverage of the Z790 equivalent.