Introduction
A range of brand new motherboards are here, supporting the latest Intel 13th-Gen processors, and we've been hands on with a wide-range of the latest designs to test and evaluate here at the GeekaWhat offices. Intel's 13th-Gen CPUs have got off to a very strong start, outshining the competition with a beefed up version of the Intel Alder Lake 12th-Gen architecture.
In this piece we'll be looking at one of the top Z790 boards from Gigabyte, the Z790 AORUS Master. This motherboard supports a whole range of great features out of the box, including DDR5 memory, PCI-E 5.0 for graphics cards and SSDs, and masses of overclocking. We'll be taking a look at the design and features, along with the kind of extras you should expect to see in the box, and some of the BIOS configurations you'll have access to.
Buy the Gigabyte Z790 AORUS Master on:
Suggested Article: Intel Core i9 13900K Review & Benchmarks – The Best Gaming CPU Ever Made
The New Z790 Chipset
The Z790 chipset is the top-end chipset which brings the most features to the market and the most margin for motherboard makers. For these reasons it is the chipset manufacturers will naturally push the most, giving consumers a huge array of available choice. This means that this chipset covers off everyone from the mid-range to the extreme high-end.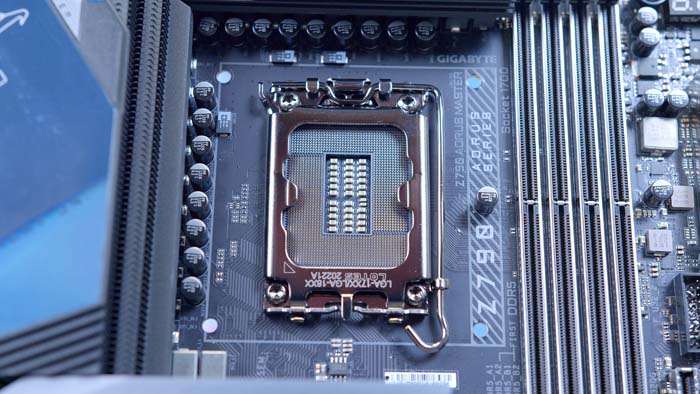 For a full overview of the best Z790 motherboards to Buy in 2022 we recommend you check out our article:
Z790 provides a small upgrade over the last-gen Z690 motherboards, and as such you'll find that there aren't a huge amount of differences between these chipsets. Many of the included features are the same, but this is due to the lack of architectural changes that came with the new generation of boards and CPUs. The good news is that price rises haven't been particularly prevalent from Z690 to Z790, and that the older '600' series boards are in fact compatible with the new processors following a simple BIOS update.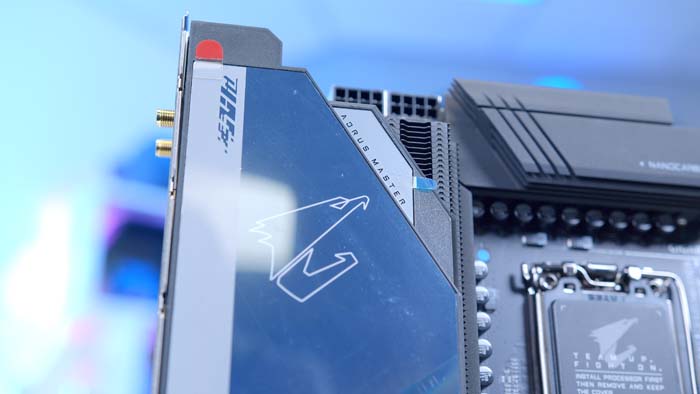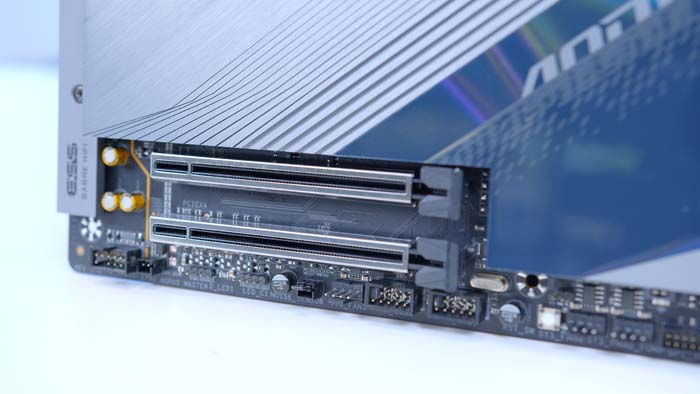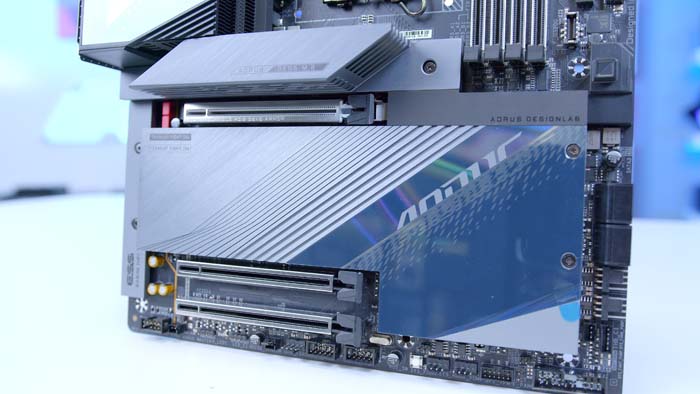 Motherboard Chipset Differences
In order to figure out the differences between chipsets we've compared the Gigabyte Z790 AORUS Master against the Z690 Master from the previous generation chipset. This gives us an idea of how much has actually changed between each chipset.
Features
Gigabyte Z790 AORUS Master
Gigabyte Z690 AORUS Master
CPU Overclocking Support
Yes
Yes
VRM Power Phases
20+1+2
19+1+2
PCI-E 5.0 Slots
1x x16 PCI-E 5.0 Slot
1x x4 PCI-E 5.0 Slots
1x 16 PCI-E 5.0 Slot
PCI-E 4.0 Slots
4 x4 PCI-E 4.0 Slot
3x x4 PCI-E 4.0 Slots
USB Connections (Rear)
4x USB 3.2 Gen1
1x USB 3.2 Gen1 Type-C
7x USB 3.2 Gen2
2x USB 3.2 Gen2x2 Type-C
1x USB 3.2 Gen2x2 Type-C
5x USB 3.2 Gen2
1x USB 3.2 Gen2 Type-C
4x USB 3.2 Gen1
USB Connections (Front)
4x USB 3.2 Gen1
1x USB 3.2 Gen2x2 Type-C
4x USB 3.2 Gen1
1x USB 3.2 Gen2x2 Type-C
LAN Type
10 Gigabit LAN
10 Gigabit LAN
WiFi Module
WiFi 6E
WiFi 6E
Estimated MSRP
Check on Amazon
Check on Amazon
Feature Comparison
From an initial look you'll be able to see that these motherboards are relatively similar overall. These boards haven't changed massively overall, but there are some key differences that I'd like to point out that makes the Z790 iteration a worthwhile purchase. First off is the usage of PCI-E 5.0. Although you've only gained one extra slot, this opens up more upgrade paths when we get access to Gen5 components. Its a shame that there aren't any more Gen5 compatible slots, but this is ultimately down to the limited number of PCI-E 5.0 lanes from the CPU and chipset.
On this board you've also got access to an extra SSD slot, which is ideal for those that need plenty of storage. USB ports have also seen an increase up to 14 in total, addition of 3 more ports. This means more high speed ports for all of you out there that have way too many peripherals and accessories. Finally, the Z790 AORUS Master has also seen a small increase in the amount of VRM power phases. Arguably either of these motherboards will be great for a decent overclock, but the Z790 Master comes out on top offering better power delivery overall.
Aesthetics & Design
Moving onto the design of this board, Gigabyte have done a very good job with the overall look, but damn this board is heavy. Lifting it out of the box, I was genuinely surprised about the heft of this motherboard. I know E-ATX designs are bigger and ultimately weigh more, but I think this board is definitely heavier than most.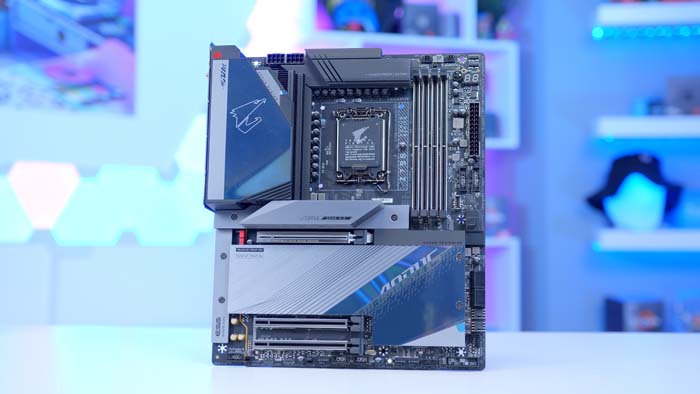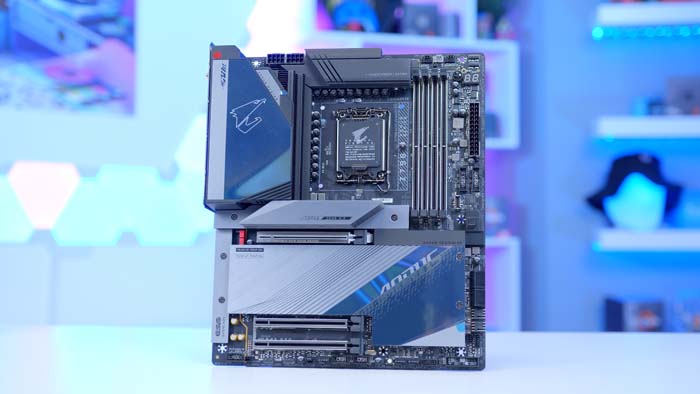 The brushed metal and extended heatsink design gives off a very sophisticated look, and this is ultimately the cause of the weight, but this won't be a problem if your board is mounted correctly. The RGB panels located on the rear IO plate and towards the bottom left of the heatsink design look awesome. You've got plenty of customisation options with Gigabyte's RGB Fusion software, adding plenty of flair and additional lighting to your build.
Gigabyte have definitely tried to up the thermals with heatsink design they've gone for here covering up a large bulk of the PCB, but I'm a big fan of the design. Ideally I would've lessened the weight maybe by slimming down the heatsinks, but weight aside it really does add to the design. The darker design contrasts nicely with the RGB lighting, and you've got plenty of customisation options on that front. Overall, Gigabyte have done a very good job here and its great to see some aesthetic improvements upon the previous model.
Features
The Z790 AORUS Master is a top-end motherboard from Gigabyte and for this reason it is absolutely crammed with features next-gen features. We've noted down all of the standout areas from this motherboard below:
VRM Power Phases & Overclocking
The new 13th-Gen CPUs have very high clock speeds out of the box, but all of the 'K' models are unlocked for overclocking. The Z790 AORUS Master has a strong amount of power phases to get a good overclock underway for some extra performance. For those of you looking to pickup a Core i9 13900K a Z790 AORUS Master may very well unlock the door for a consistent 6GHz overclock on the new Core i9 13th Gen processors.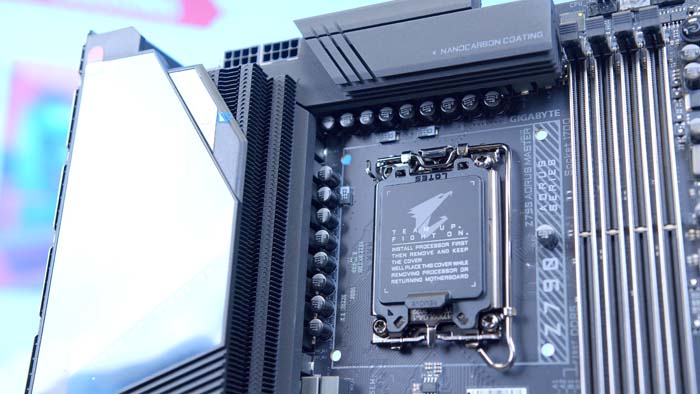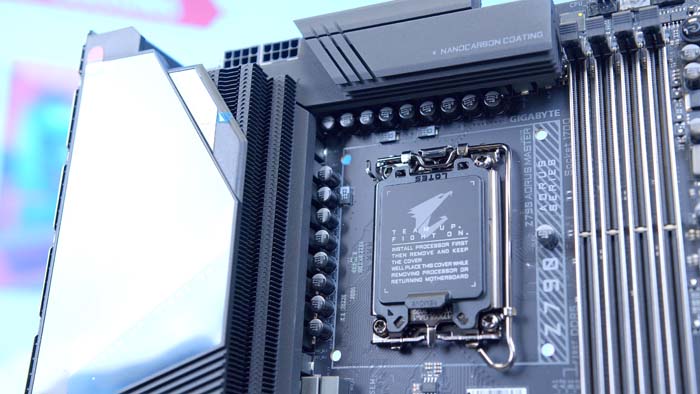 PCI-E 5.0 Support
Many of the new Z790 motherboards also support the latest generation of PCI Express out of the box. This new generation will slowly start to become the new standard as more components adopt the interface for bandwidth and power consumption. Although there aren't any PCI-E 5.0 compatible products at the time of publication, having these slots opens upgrade paths for brand new graphics cards and SSDs when they finally release.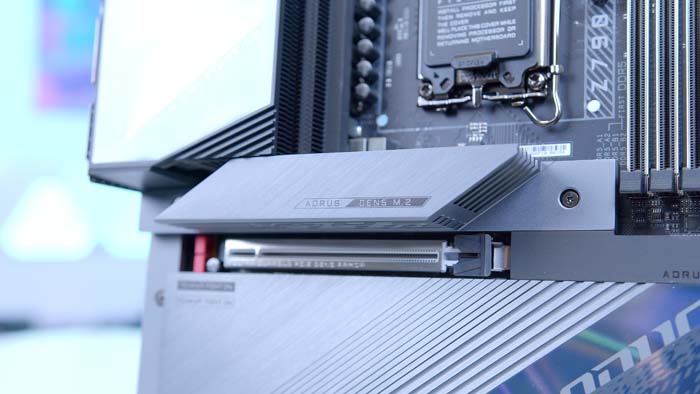 DDR5 DIMMs
The Z790 AORUS Master uses the new DDR5 RAM standard, of which this board supports an 8000MHz overclock at the top-end. DDR5 memory isn't quite there yet in terms of maturity, but as these DIMMs start to become standard the price of DDR5 kits will drop, and the latency will decrease drastically improving performance.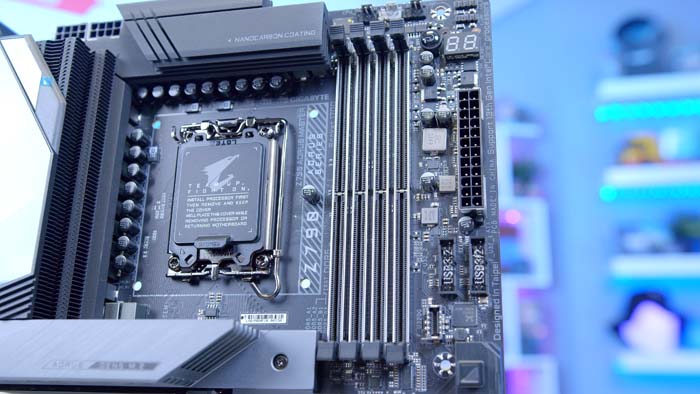 Rear IO
On the rear IO you've got a plethora of high speed USB ports including two USB 3.2 Gen2x2 Type-C ports, along with numerous USB 3.2 Gen1 and 2 ports. For networking you've got a choice between the onboard WiFi 6E module, or the 10 Gigabit networking. Users looking to build a workstation PC will definitely want to make use of the high speed networking capability for file transfers.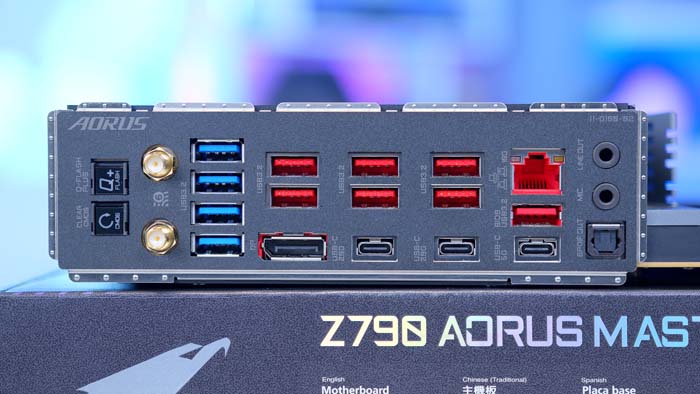 For all of you audiophiles looking to hook up a surround sound system, the AORUS Master is equipped with a S/PDIF out port, along with a full audio suite giving you the option to plug in multiple speakers. The rear IO also houses a BIOS Flashback and Clear CMOS button making diagnosis and troubleshooting an easier experience.
Usability and Troubleshooting
Many new boards have seen a significant increase in the amount of usability features aiding the build process and making any diagnosis a simpler process. Towards the top of the motherboard you'll see a power button which allows you to turn on your board without having to short the JFP1 power pins. Also towards the top right is a Q-Code LED which displays any POST codes while your PC is booting allowing you to diagnose any system hangs.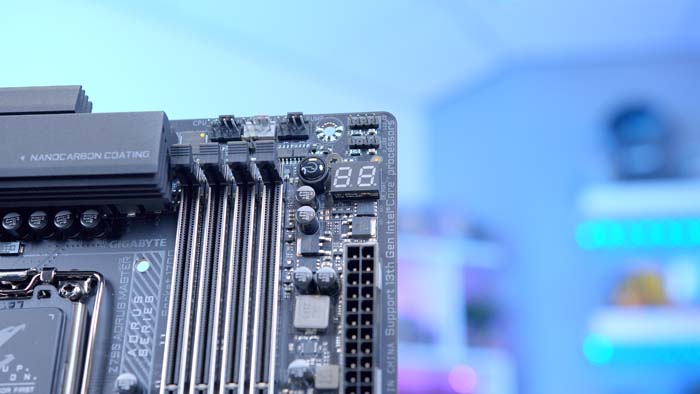 On the main GPU slot you can use the dedicated latch button, which allows you to simply remove your graphics card without frustration. The M.2 SSD slots also feature a latched design allowing you to fasten down your drives without the need for any extra tools.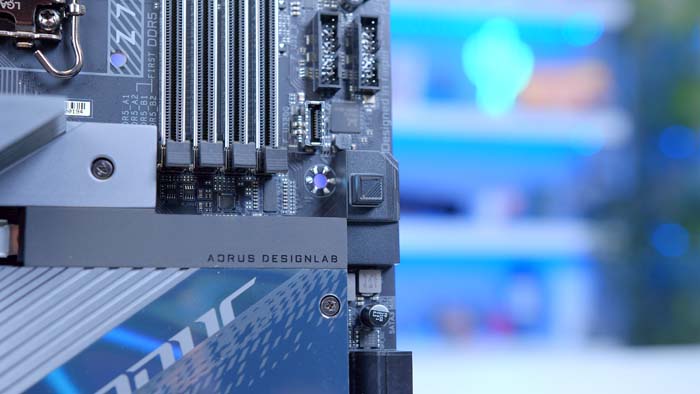 What's In The Box?
There's plenty of extra accessories and items in the box that can save you some money but also help make the PC building process an easier experience. We've noted down all the extras below:
WiFi Antenna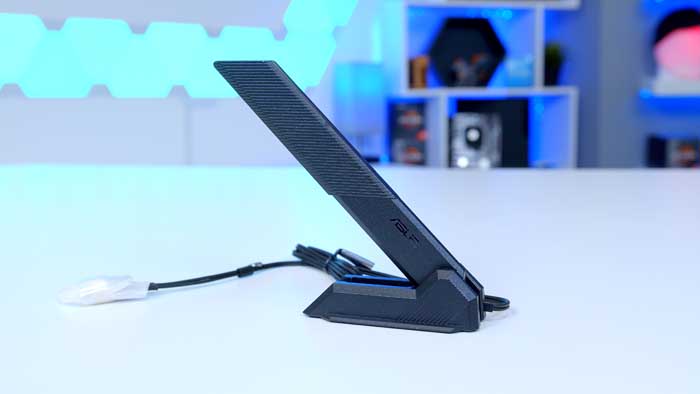 JFP1 Q-Connector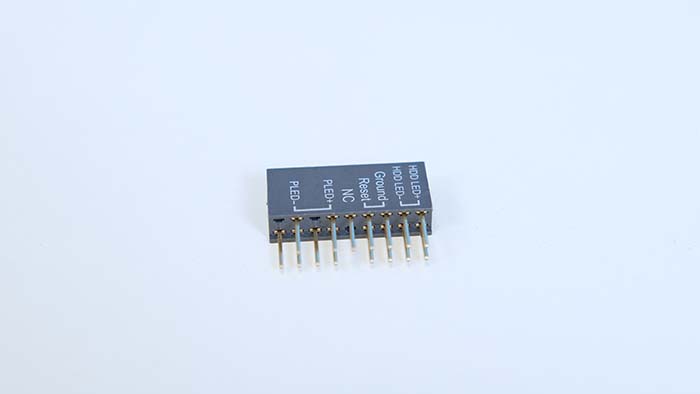 RGB Extension Cable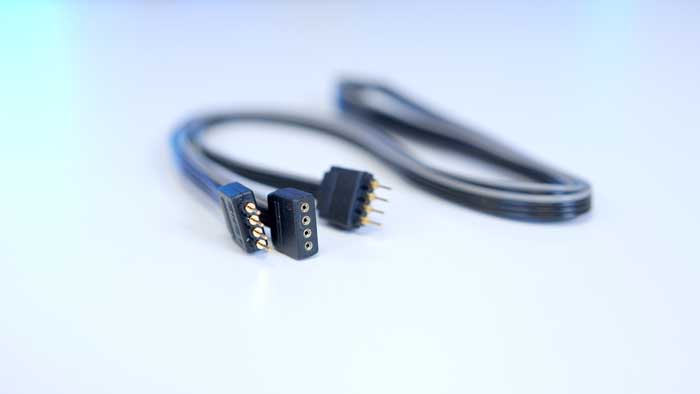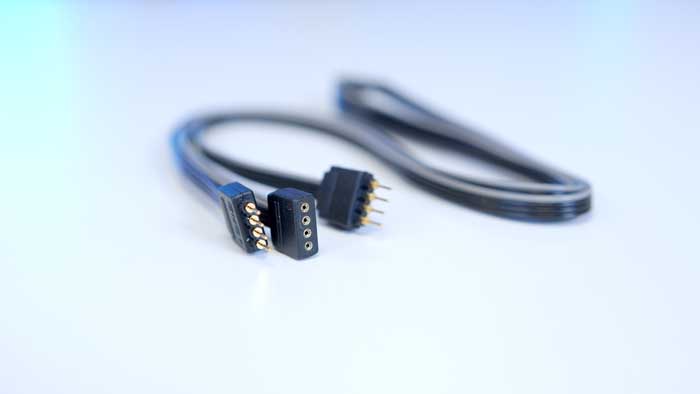 Thermistor Cables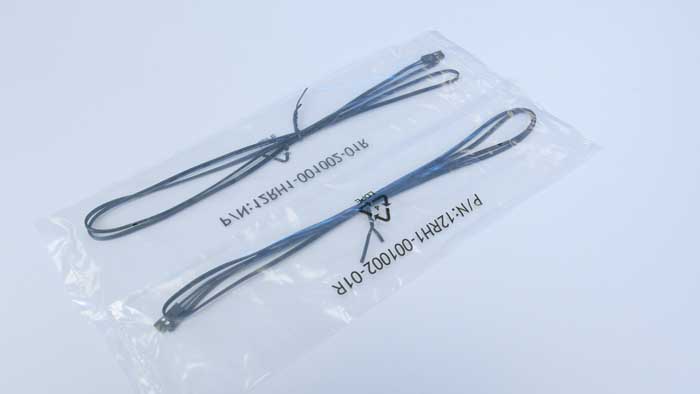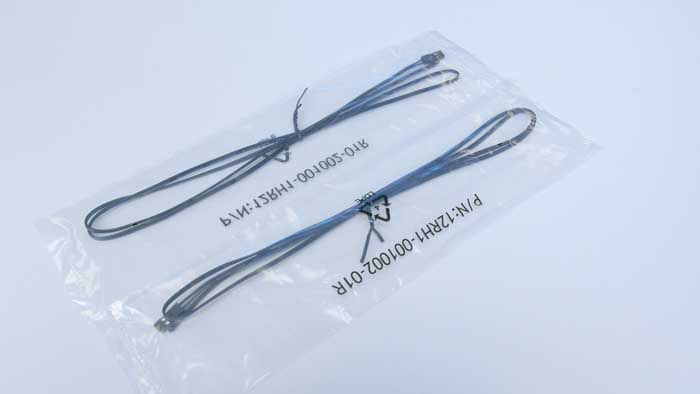 Braided SATA Cables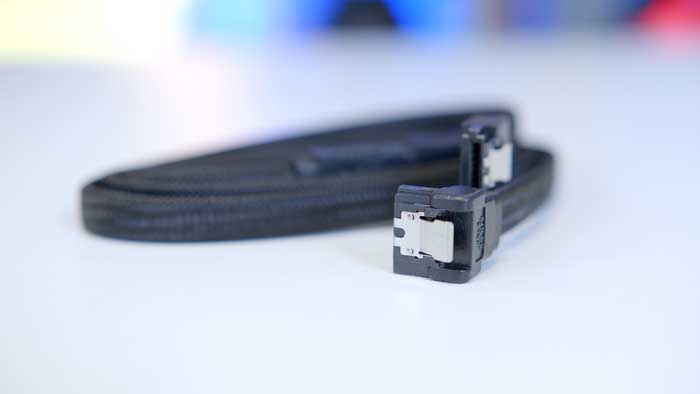 Compatible CPUs
One of the major benefits of Intel 13th-Gen motherboards is that they support all of the old 12th-Gen CPUs as long as the new ones. This means if you're looking for a motherboard upgrade but you haven't quite got the money for a CPU that's totally fine! You can install your 12th-Gen CPU into a Z790 board with a BIOS update.
However, despite supporting all of the 12th-Gen and 13th-Gen CPUs we'd recommend sticking to the Core i7 and i9 ranges. The top-end CPUs need motherboards that can handle consistent power delivery for heavier workloads. Combined with the stronger VRM power phases and cooling, this board is better positioned for a higher overclock if you're looking for a big performance boost.
| | | |
| --- | --- | --- |
| CPU Name | Compatibility | Do We Recommend? |
| Intel Core i9 13900K | ✅ | ✅ |
| Intel Core i9 13900KF | ✅ | ✅ |
| Intel Core i7 13700K | ✅ | ✅ |
| Intel Core i7 13700KF | ✅ | ✅ |
| Intel Core i5 13600K | ✅ | ❌ |
| Intel Core i5 13600KF | ✅ | ❌ |
| Intel Core i9 12900KS | ✅ | ✅ |
| Intel Core i9 12900K | ✅ | ✅ |
| Intel Core i7 12700K | ✅ | ✅ |
| Intel Core i5 12600K | ✅ | ❌ |
| Intel Core i5 12400F | ✅ | ❌ |
| Intel Core i3 12100F | ✅ | ❌ |
Conclusion
GIgabyte Z790 AORUS Master
Product Name: Z790 AORUS Master
Brand: Gigabyte
Features

Design

Performance

Value For Money
Summary
Gigabyte's re-invented AORUS Master board offers plenty of features that standout amongst the competition. You've got access to PCI-E 5.0 for your graphics card and SSD slots, along with a bountiful amount of rear IO which includes 10 Gigabit networking, and an ample amount of VRM power phases to get a decent overclock underway. The new design (although significantly adds to the weight of this board), freshens up the previous Z690 iteration while providing plenty of customisation and extra features that make the upgrade worthwhile. Although the Z790 AORUS Master is definitely an expensive board, I'd argue you get what you pay for here, and if you're looking for a top-end choice, it seems Gigabyte might be the way to go!
Pros
✅ Motherboard design is excellent.
✅ Multiple PCI-E 5.0 slots.
✅ Plenty of heatsinks to combat high thermal output.
Cons
❌ Extremely heavy.
❌ E-ATX design will limit case choices.
❌ No Thunderbolt 4 ports.