When it comes to building a brand new Core i7-14700K Gaming PC in 2023, as consumers we're almost too spoilt for choice. With a host of components and configurations now readily available on the market there's plenty of options to choose from. To simplify your decision, we've picked out a number of parts to put together in a full Gaming PC build for roughly $2500.
For those looking for a no holds barred approach let this be your one stop shop. Capable of unhindered 4K gaming performance and with enough horsepower to crush even the most intensive of tasks, we've got you covered and the aesthetics aren't bad either! For anyone looking to build a top end Gaming PC build you've come to the right place.
In this article we'll be walking you through each and every component that we've picked out, detailing specs, performance, cost and more.
Main Components
CPU: Intel Core i7-14700K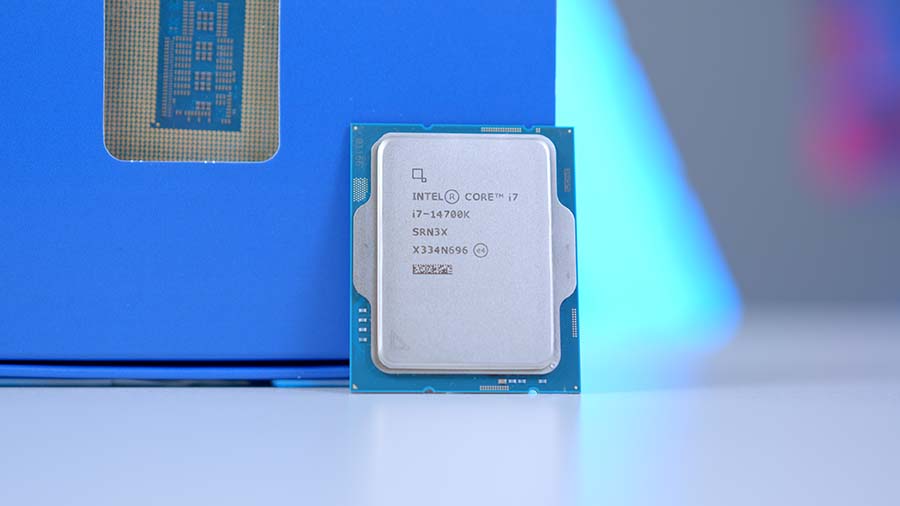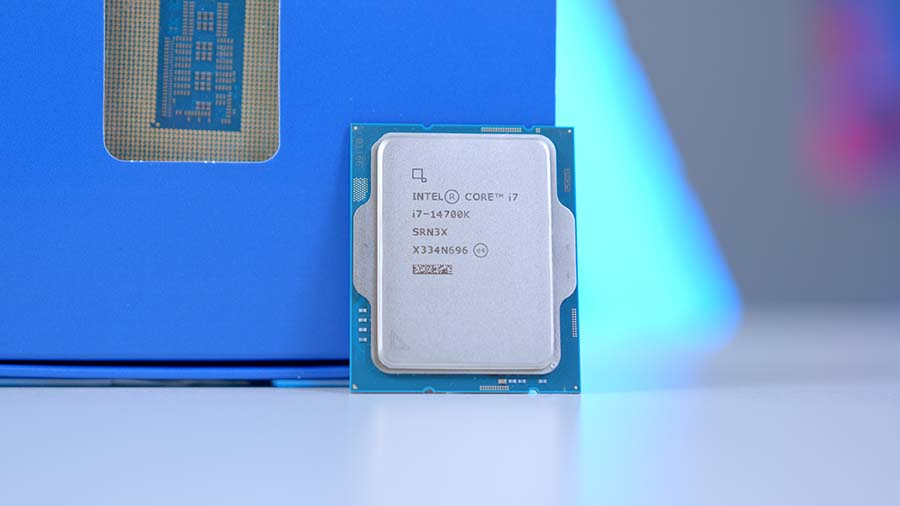 Intel's Core i7-14700K offers consumers a solid multifaceted option designed to provide solid gaming and workstation performance across the board.
With 20 cores and 28 threads, the 14700K is ideal for multi-core applications that need some more 'oomph' from your system.
And while the high core and thread count won't really affect gaming, the 14700K is still going to be excellent for top-end gaming, and offer unhindered performance at 4K maxed out settings.
While we could have picked out the 13700K, or even a Ryzen 7000 option, the 14700K just stood out to us as the strongest choice for this particular system where cash isn't really much of a concern.
Buy the Intel Core i7-14700K on:
CPU Cooler: Lian Li Galahad II Trinity 360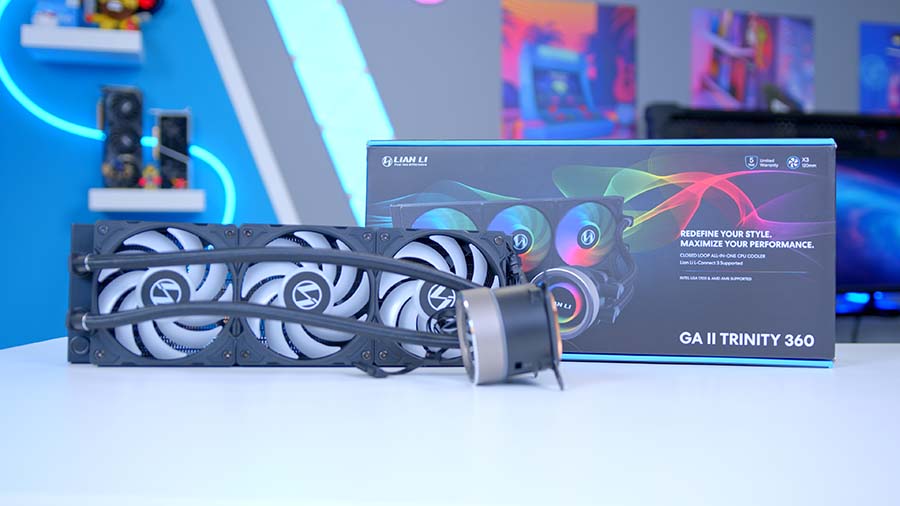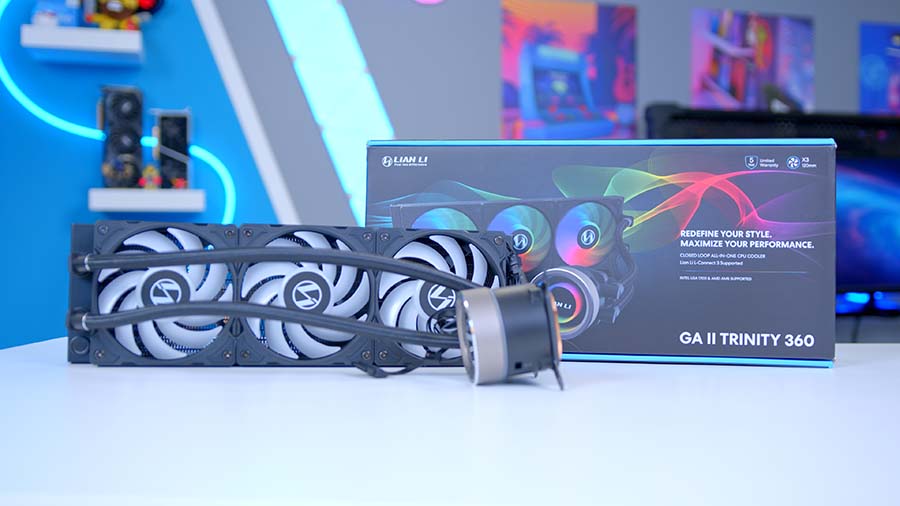 Lian Li's Galahad coolers have been a favourite at the GeekaWhat offices, and their new Galahad II Trinity is an awesome option that features their latest daisy-chainable UNIFANs. These fans simply connect together, with data and power being handled by one cable as opposed to multiple. Not to mention the RGB on the new UNIFAN design looks awesome too.
As you can expect, this 360mm cooler is designed to handle top-end CPUs, ensuring that our chosen CPU remains nice and cool even under a significant thermal load.
The CPU block of the Galahad II is also fully customisable, allowing you to change the look of the pump cap to an infinity mirror, or a bright RGB light.
The RGB lighting effects can also be configured and customised using L-Connect 3, which provides a range of different effects and colours to choose from.
Buy the Lian Li Galahad II Trinity on:
Motherboard: MSI MAG Z790 TOMAHAWK MAX WiFi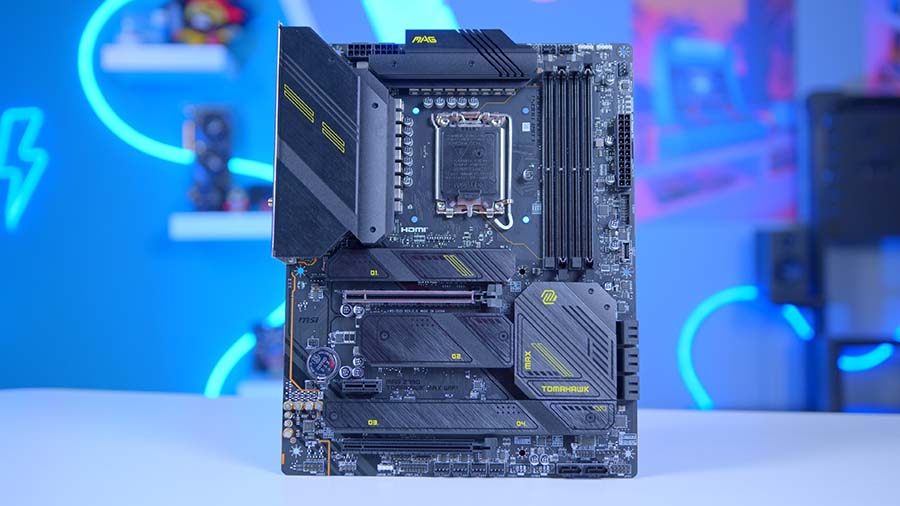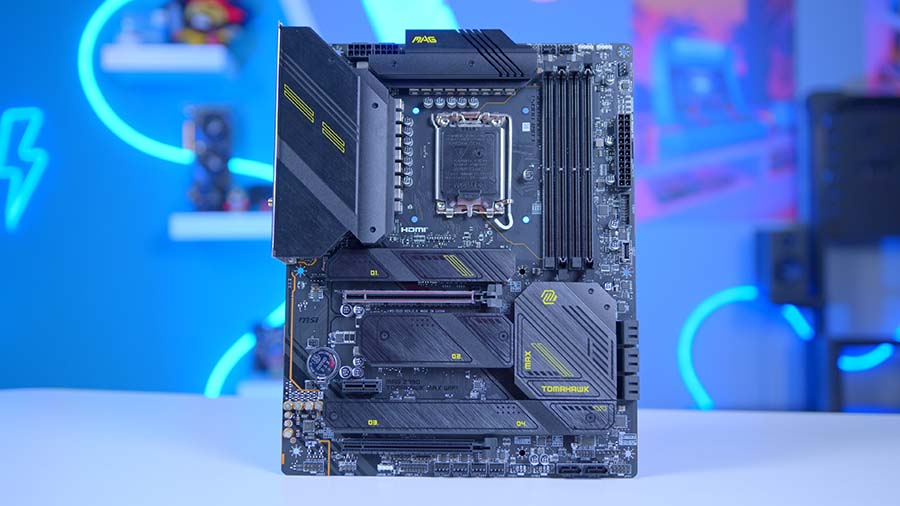 MSI's MAG Z790 TOMAHAWK motherboard is part of the Intel's 14th-Gen range of options set to bring a newer set of features, while maintaining a somewhat similar price point that we saw with 13th-Gen. While the MAG TOMAHAWK hasn't changed drastically versus its 13th-Gen counterpart, there are some newer features that make it worth a consideration if you're build a high-end Intel system.
The main feature to point out is the Gen5 SSD compatibility. Older Intel motherboards didn't offer Gen5 SSD slots, so its nice to see the inclusion of one on this particular board. Consumers can also leverage a number of high speed USB ports speedy DDR5 RAM overclocking, and WiFi 7.
The new wireless networking capability does come with a caveat, which means you'll need a WiFi 7 capable router, but you'll still be able to make use of WiFi 6E speeds failing this. Overall, the Z790 TOMAHAWK MAX is a very well-rounded high-end motherboard, fitting in quite nicely with the other components we've picked out for this particular PC build.
Buy the MSI MAG Z790 TOMAHAWK MAX WiFi on:
RAM: Apacer Panther DDR5 RGB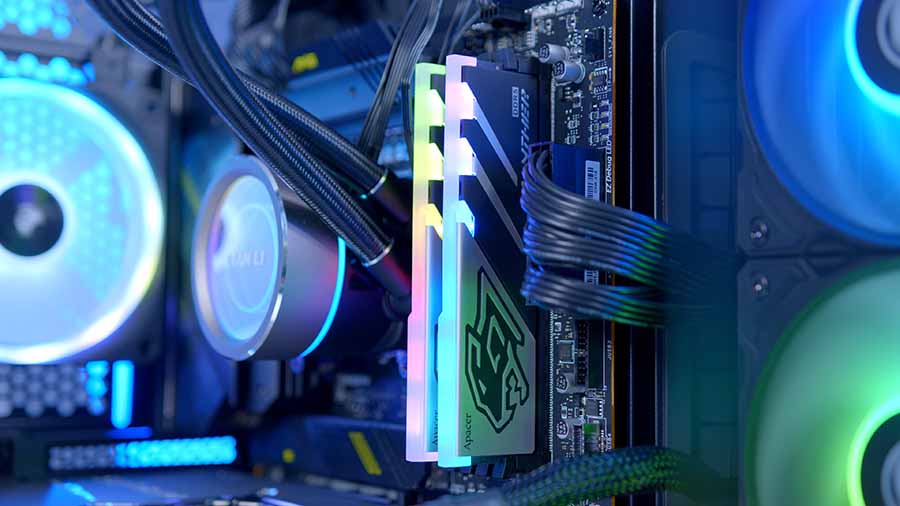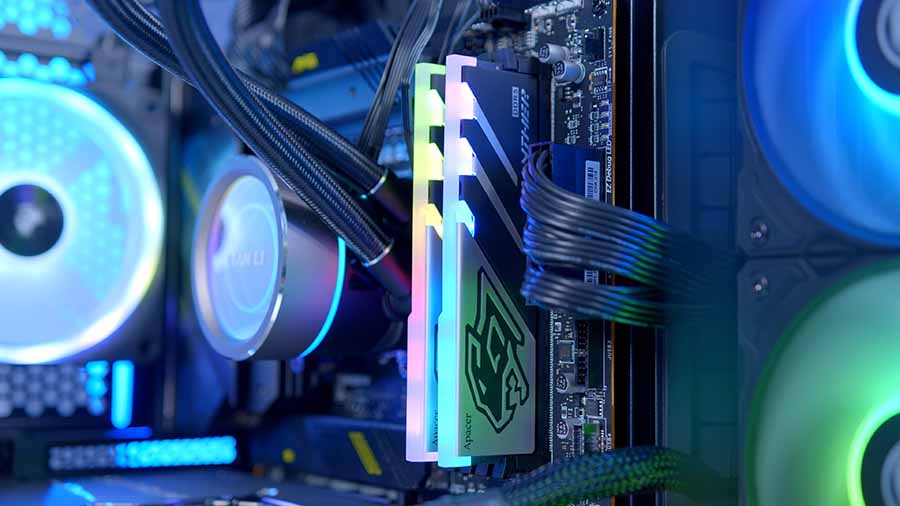 With DDR5 RAM dropping in price significantly in the last year or so, it makes perfect sense to spend some extra cash on a solid DDR5 kit for this PC build. Hence why we've picked out this RGB set of DIMMs from Apacer. Admittedly this kit is a bit on the weak side for workstation applications due to the poor latency, but for gaming this is going to be perfectly fine. In terms of speeds, the Apacer Panther RGB kit offers 6000MT/s which is going to be more than ample to hit most performance targets.
In terms of aesthetic the Apacer Panther set of DIMMs isn't the flashiest kit that we have in the office, but the addition of some RGB lighting is great.
Buy the Apacer Panther DDR5 RGB kit on:
SSD: Samsung 990 Pro 2TB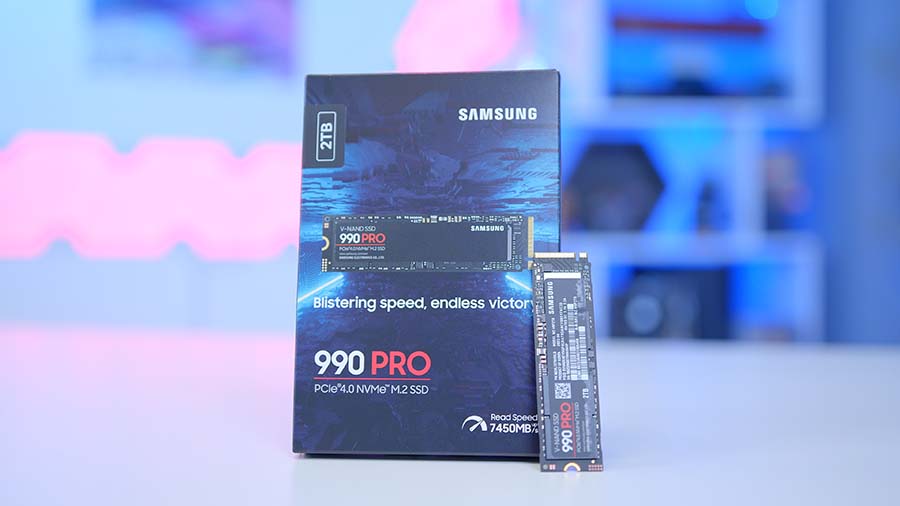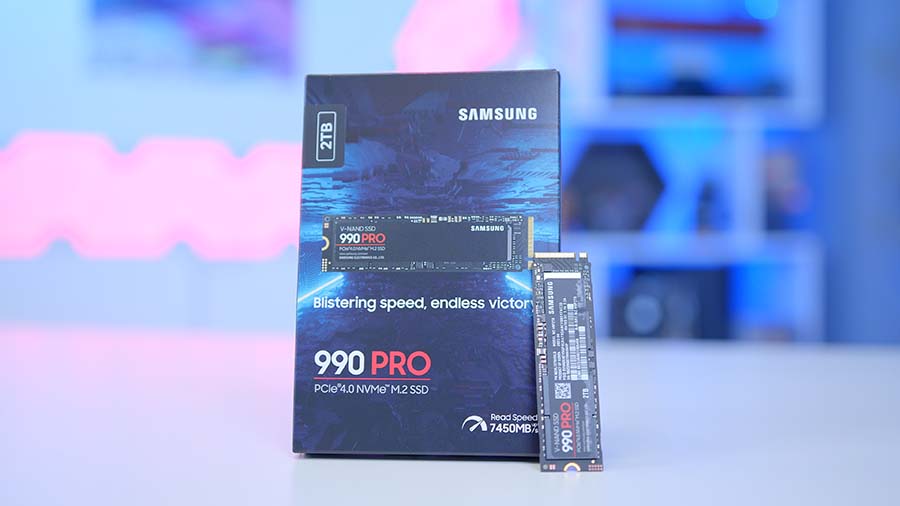 In terms of storage, we've picked out Samsung's 990 Pro, the 2TB version to be exact. The 990 Pro was a late addition to the Gen4 range of options, and is one of the strongest drives that you can pick up right now. In terms of speeds, the 990 Pro offers 7450MB/s and 6900MB/s on the sequential read and writes.
This makes it ideal for productivity applications as you'll be able to shift some hefty files at blazing-fast speeds. And of course, gaming load times are going to be excellent too. The reason why we haven't picked a Gen5 SSD here is primarily down to budget.
For this reason, it made sense to us to pick out a high performance Gen4 drive as these options are more than capable of dealing with productivity workloads, and come in at a price point that will be more than affordable even with our less restrictive budget in today's PC build.
Original review by Jay Harris: Samsung 990 Pro 4TB SSD Review – Fast, but Overkill
Buy the Samsung 990 Pro 2TB on:
GPU: MSI Suprim X RTX 4080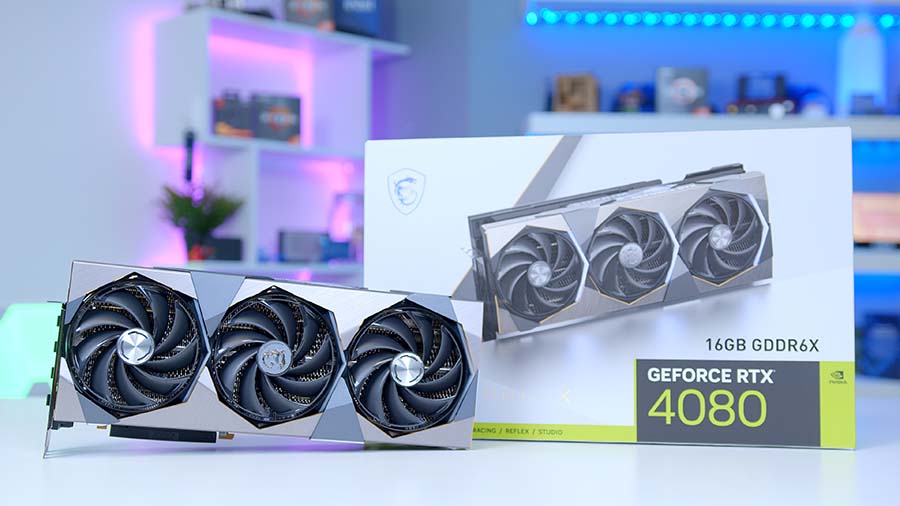 Our chosen GPU for this PC build is NVIDIA's RTX 4080, specifically the MSI Suprim X version. Suprim X cards offer a sleek and sophisticated design that fits in very well with this build. And although there is a bit of a price jump versus the regular RTX 4080 Founders Edition, we feel it is worth it for the bonus flair.
Looking at performance, the RTX 4080 is still one of the most powerful desktop graphics cards on the market, offering excellent metrics with games maxed out at the highest settings, and in productivity workloads too.
We could have chosen a Radeon RX 7900 XTX here, but while the price of an AMD card is generally better, NVIDIA's GPUs tend to be stronger in more complex workloads. For this reason, it made sense to us to pay the extra to ensure this PC build would be capable as a multifaceted system. What's more the added benefit of DLSS and Ray-Tracing is noticeably strong within NVIDIA GPUs.
Original review by Jay Harris: MSI GeForce RTX 4080 Suprim X Review – A 'Suprim' Design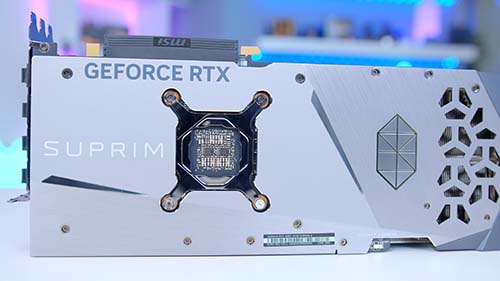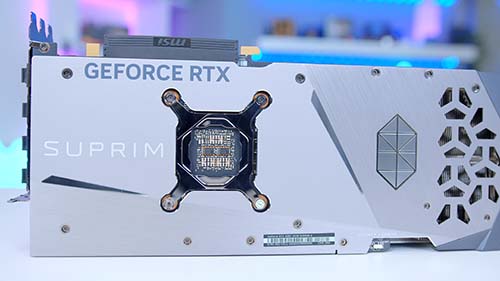 Buy the MSI Suprim X RTX 4080 on:
Case: Lian Li O11 Vision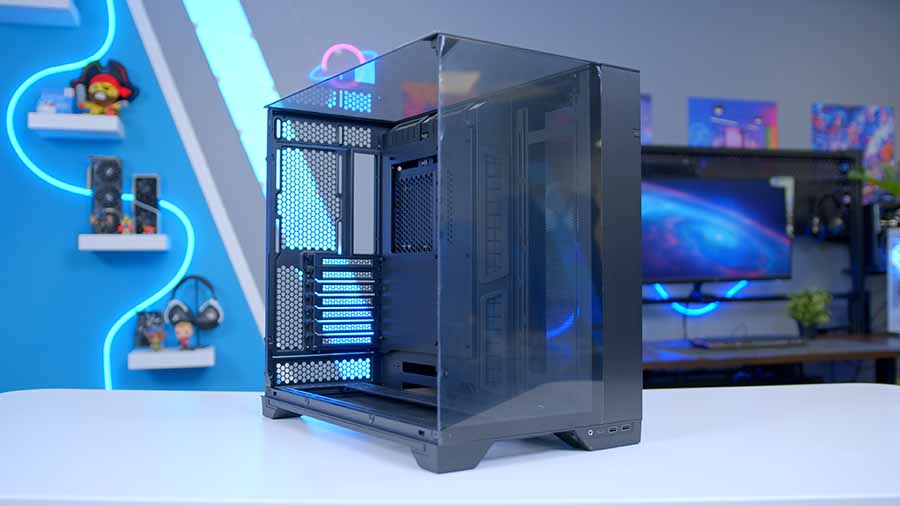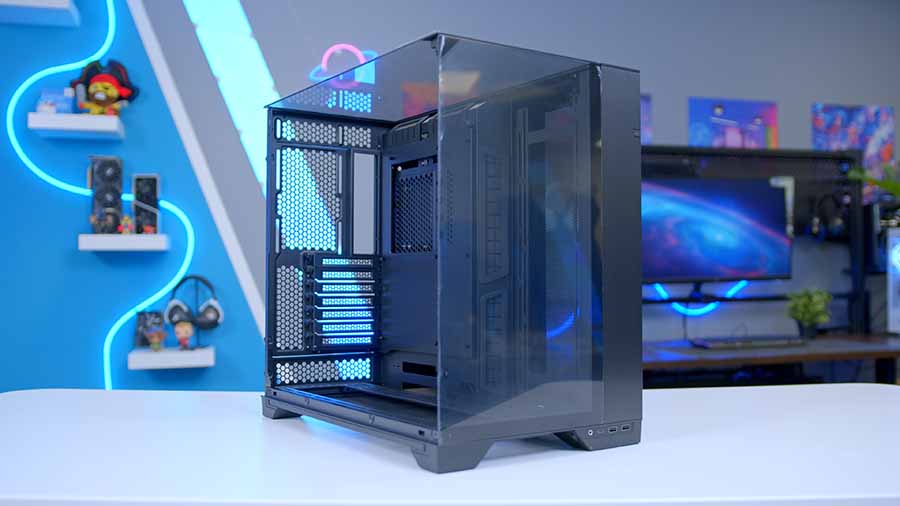 Housing all of these components is Lian Li's latest O11 Vision case. Lian Li teased the vision back in Computex this year and we've been very excited to get our hands on it. The Lian Li adapts all of the awesome features of the original O11 series of cases while adding to the overall aesthetic. The O11 Vision uses three seamless glass panels, allowing you to see your PC build in all of its glory without any hindrances.
The O11 Vision puts a major focus on modularity, making it much easier to build in, but also by providing consumers with a myriad of different ways to configure their PC build.
It is also worth noting, that the O11 Vision comes in at a more than reasonable price point, making it quite affordable even for a high-end system.
Needless to say, if you're an enthusiast that likes to tinker, and you're looking for a sleek and sophisticated case, the O11 Vision is definitely worth considering.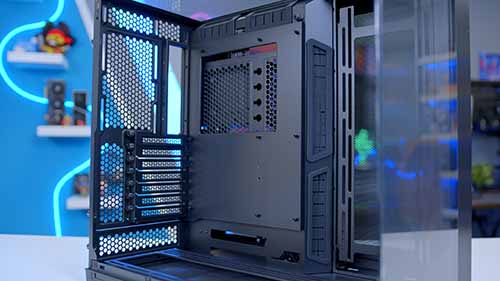 Buy the Lian Li O11 Vision on:
PSU: Cooler Master MWE Gold V2 1050W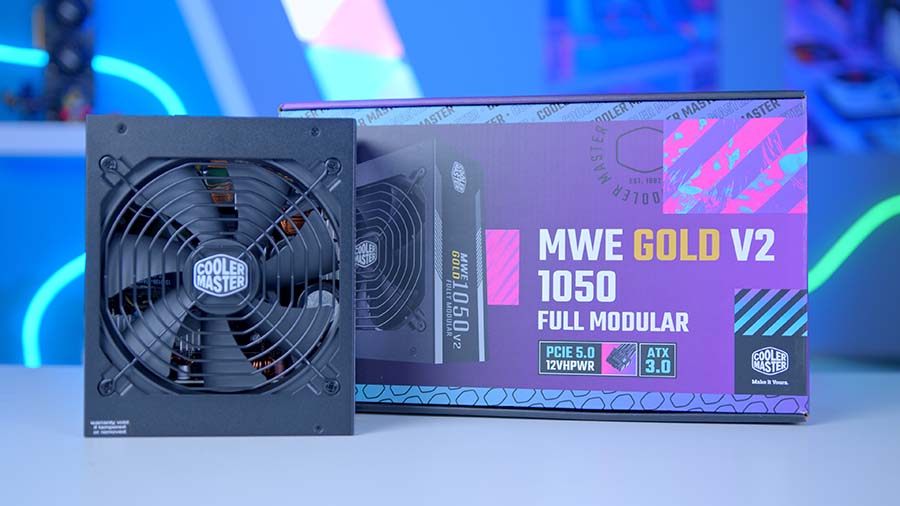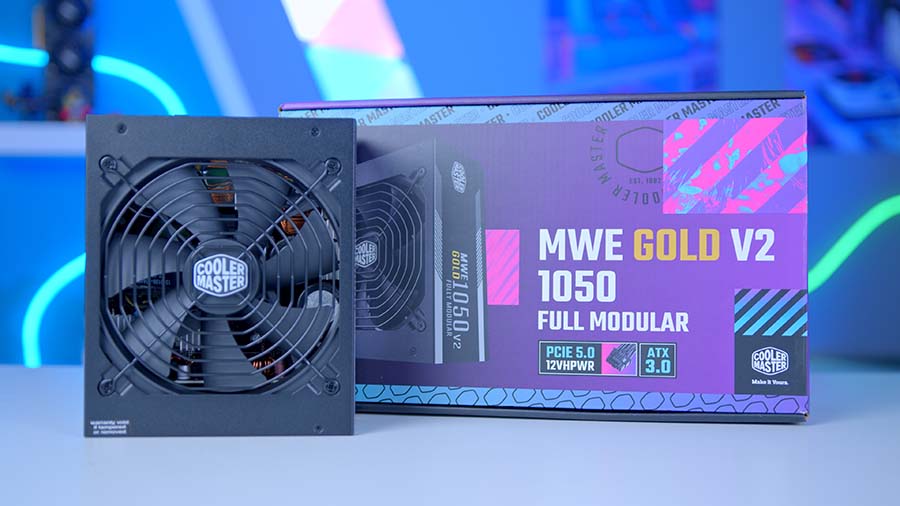 Powering our system is Cooler Master's MWE Gold V2 1050W power supply. Graphics cards and CPUs have started to demand significantly more power, and high-end systems need plenty of juice to get them working. Admittedly, the system that we've build today doesn't really need 1050W, this is somewhat overkill.
However, having more watts than you need won't hurt. As we've alluded to in a previous article, transient spikes can be dangerous, so going above your required wattage can be worth it. The MWE Gold V2 is pretty standard as power supplies go.
The gold efficiency is a nice touch, this should minimise any power lost as heat or noise. Unfortunately, the MWE Gold doesn't offer any support for the ATX 3.0 power standard, but this is fine, as you can easily plug all of your power connectors into the included adapter.
Buy the Cooler Master MWE Gold V2 1050W on:
Performance

4K, High Settings
Avg: 75FPS
Graphics Preset: Custom
V-Sync: Off
Dynamic Resolution: Off
Shadow Quality: High
Reflections: High
Crowd Density: High
Motion Blur: OFF
Upscaling: Off


1080p, Comp. Settings
Avg: 263FPS
Preset: Low
V-Sync: Off
Render Distance: Far
TSR: Off
Global Illumination: Off
Ray Tracing: Off
Effects: Low
Post Processing: Low



4K, High Settings
Avg: 124FPS
Preset: High
V-Sync: Off
DLSS: Performance
Textures: High
Particle Quality: High
Tessellation: Near
Shaders: High

4K, High Settings
Avg: 80FPS
Preset: Recommended
V-Sync: Off
Anti-Aliasing: TAA High
Effects Quality: High
Texture Quality: High
Shadow Quality: High
Motion Blur: Off
Gallery