Introduction
Intel's latest line of budget-oriented chipsets are finally here, giving consumers access to a wide range of motherboards at a much lower price point compared to the initial flagship offerings. This makes now a great time to pick up a brand new 13th-Gen CPU, and a B760 motherboard to build an extremely powerful PC.
But some major questions still standout concerning the new chipsets. Is the B760 chipset any different to the offerings we've seen from B660 motherboards? And is it worth picking up a new B760 motherboard to get access to any new features? We'll be answering both of these questions and more in this chipset comparison buyers guide. We'll be delving into the major differences with some recommendations towards the end.
Suggested Article: The Best B760 Motherboards to Buy in 2023
Our Recommendations At a Glance
Keep reading for a more in-depth coverage of each motherboard in this roundup!
Are There Any Differences Between the B760 and B660 Chipsets?
In short, no, there isn't. Intel's budget chipsets haven't changed at all between generations, and this is likely because they don't need to. The 'B' series of chipsets stand to offer a budget or more price-conscious entry point to the 12th and 13th-Gen platform. This means consumers don't need to pay a fortune to make use of Intel's latest and extremely powerful CPUs, which wouldn't have been the same when the LGA 1700 socket first dropped.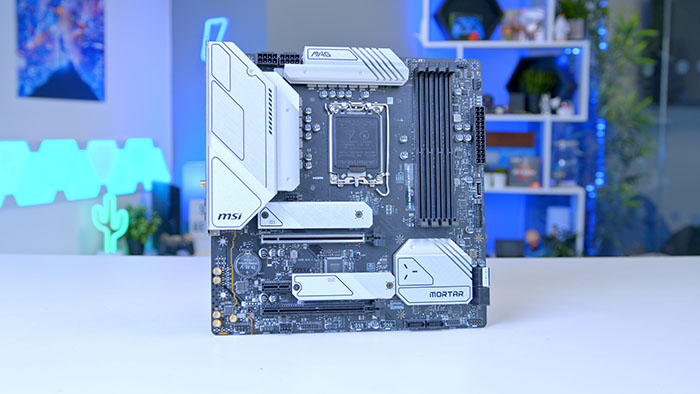 When it comes to chipsets, the big changes pop up when you compare the the flagship options. Z790 motherboards offer the most amount of features for Intel's platform, whereas, B760 motherboards effectively have their options cut in half.
However, there aren't any major differences between the B760 and B660 chipsets, which poses some issues for us to write a technical guide. Normally in our chipset comparison articles we go into the ins and outs of what's changed between chipsets. But because there aren't actually any differences between them, we'll be taking a slightly different approach. Instead we'll be looking specifically at the motherboards to discover if Intel have improved the new generation of boards – spoiler alert, they have!
Major Motherboard Differences
In this section we'll be delving into the major differences between motherboards. Although B760 hasn't drastically changed when it comes to the specs of the chipset, there have been some improvements to pricing, and features.
Motherboard Pricing
The price of motherboards has jumped quite significantly in the past few years. Consumers were able to pick up a budget motherboard for less than $100, but with inflation, and the improvement of hardware and features, we've definitely seen a leap in cost. However, B660 and B760 motherboards tend to be the cheapest offering on the market, with prices sitting around the $200 mark or lower.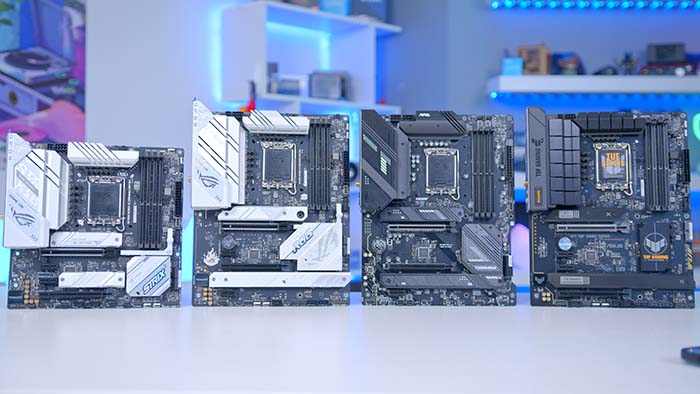 B660 motherboards upon release weren't particularly expensive with prices sitting between the $150 to $300 range. B760 has primarily followed suit, despite the improvements seen on many of the new boards. Dependent on the manufacturer and board spec, consumers will be able to purchase a motherboard for a similar price to the B660 chipset (varying based on your region).
The biggest change I'd say in terms of pricing is with DDR5 motherboards. When Intel released their DDR5 specced boards, the new generation of memory was very new, and this unfortunately resulted in rather high margins. However, many of the new B760 DDR5 motherboards are more closely aligned with the price of DDR4 motherboards, allowing consumers to future proof their system to some extent. Although we wouldn't necessarily recommend picking up DDR5 in its current state, for those with some extra cash, picking up a DDR5 board and a low latency kit will see strong performance.
PCI-E 5.0
Prior to the release of NVIDIA's and AMD's most recent graphics cards, there was much speculation as to whether the latest generation of GPUs would require PCI-E 5.0. However, we swiftly discovered that neither of the GPU titans had plans to use the latest generation of PCI-Express. Does this mean that PCI-E 5.0 is kind of useless?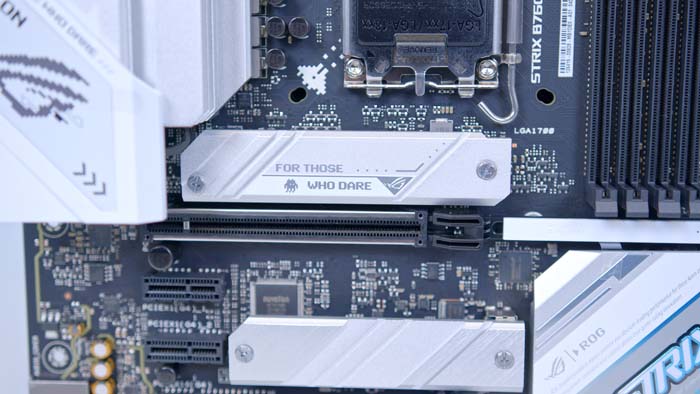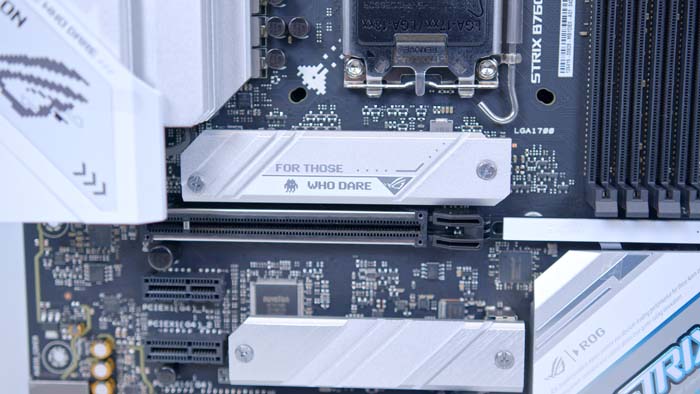 To some extent, yes. However, there are a couple of benefits to having a PCI-E 5.0 supported board. The main advantage is of course – upgradeability. Although I don't imagine we'll see a new generation of graphics cards until 2024, those that have picked up a Gen5 compatible board will be able to upgrade straight away. And for B760 users, you'll be able to pick up a PCI-E 5.0 compatible board for an excellent price tag.
Many of the new B760 boards have received a PCI-E 5.0 x16 slot, and because the boards are incredibly cheap, this will be a steal for users attempting to future proof their system. I will add that PCI-E 5.0 SSDs are likely to enter the market at some point this year, but we've only seen a few Z790 boards utilise the new tech for M.2 drives. So if you're looking to make use of the new Gen5 drives when they eventually release, I'd recommend checking out our Best Z790 Motherboards article to see which drives support the new technology.
Newer Features
Many of the new B760 motherboards have received an upgrade when it comes to features. Options like Thunderbolt 4, and WiFi 6E were somewhat reserved for the Z690 and Z790 chipsets, and thus, we didn't really see these on the cheaper motherboards.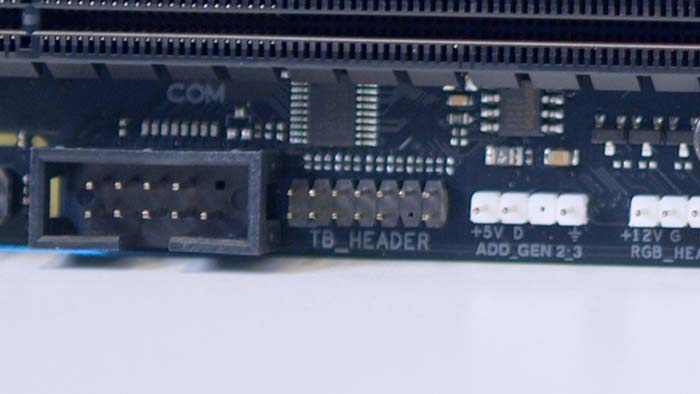 Although Thunderbolt 4 is more useful for notebook users, or consumers that don't have a discrete GPU, the high bandwidth and transfer speeds will help when moving files. If you plan on building a system that doubles as a workstation and gaming PC, Thunderbolt 4 can be useful for this exact reason.
WiFi 6E is somewhat more niche, but having an integrated WiFi module on any motherboard is extremely useful. The '6E' notation, essentially means that your board can handle 6GHz WiFi with improved speeds and latency. However, based on infrastructure and routers, there aren't many people that will actually be able to make use of the higher speeds. Regardless, its great to see that B760 boards have received a bit of an upgrade when it comes to their wireless capability.
Better Aesthetics
This is a smaller, but equally important point to touch upon regarding the differences between B760 and B660 motherboards. Personally, I think much of the B660 range didn't have much variation when it came to design and aesthetics. There were a few good boards, such as the MAG Mortar from MSI, but the majority of B660 boards were a bit boring.
This is entirely preference, but I do believe that B760 motherboards actually look much better compared to their predecessors. We've seen many more focused designs with a bigger set of options when it comes to alternative aesthetics. Out of the gate, ASUS have two white motherboards from their ROG STRIX line, in the ATX and Micro-ATX form factor. We've also seen a couple excellent looking motherboard from MSI, such as the B760 TOMAHAWK.
Overall, whether you a prefer a particular aesthetic is entirely down to opinion. But I do think there are better designs on the B760 chipset, with a bigger focus on gaming-oriented boards from many manufacturers.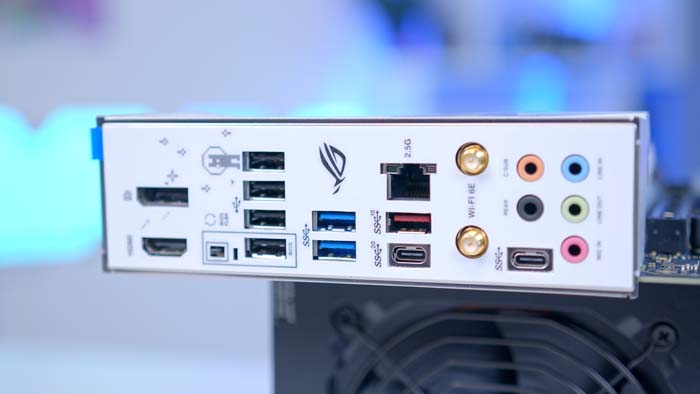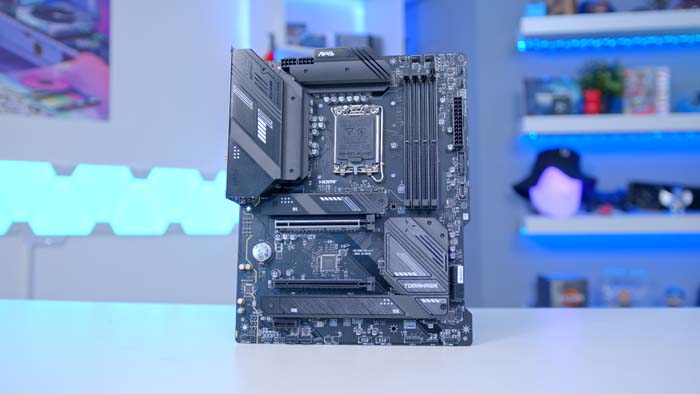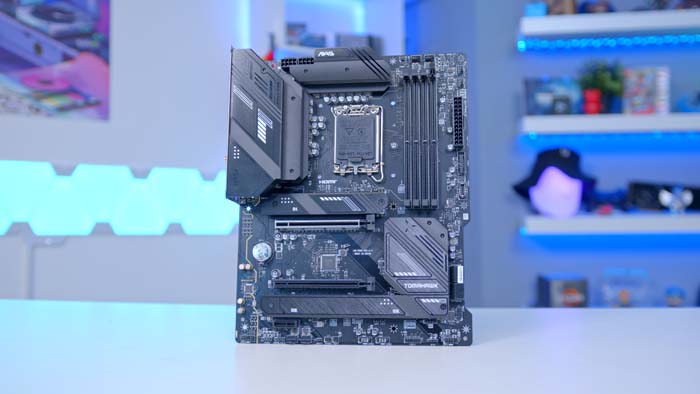 BIOS Changes & Updates
The main concern with any new generation of motherboards is whether the CPUs are compatible. We already know that Intel have retained their popular LGA 1700 socket for 13th-Gen CPUs and motherboards. But will 13th-Gen users need to update their BIOS for a B760 motherboard upgrade? In short, no. B760 motherboards support Intel 12th and 13th-Gen CPUs out of the box. If you've retained your current CPU, and just want a board upgrade, you shouldn't have to update the BIOS. But if you do need to, we would recommend picking up a board with BIOS flashback, as this makes the upgrade much easier.
For B660 users with a 13th-Gen CPU, the situation is slightly different. B660 boards do not support 13th-Gen CPUs without a BIOS update, which means two things. Either, you use BIOS flashback to update your board with a simple USB. Or you'll need to buy a 12th-Gen CPU to flash the CPU, and then update the BIOS afterwards. We appreciate that this is awkward to do, but this is unfortunately, the cost of an upgrade.
In terms of overall changes, you'll find that the 13th-Gen BIOS is pretty much the exact same as 12th-Gen. There might be minor adjustments to the UI dependent on the product line you've chosen. But for the most part, because there haven't been gigantic architectural and software changes to Intel's newest generation, the BIOS doesn't need to change.
B760 Motherboard Manufacturers
There are a huge range of B760 and B660 motherboards available on the market, from a variety of different manufacturers. We've detailed the most prominent ones in this space below:
Best B660 Motherboards
1. Gigabyte B660 DS3H AX
Key Specs:
Form Factor: ATX
Supported Memory: 128GB DDR4 5333MHz
PCI-E x16 Slots: 1x PCI-E 4.0, 4x PCI-E 3.0
PCI-E x4 Slots: 2x PCI-E 4.0
Rear IO: 1x USB 3.2 Gen2x2 Type-C, 1x USB 3.2 Gen2, 4x USB 2.0
Networking: Gigabit LAN, WiFi 6E
Gigabyte's B660 DS3H AX is one of the best motherboards on the B660 chipset. We've featured this board in a number of buyers guides, PC builds, along with a full review because this is an excellent product. Gigabyte have created a budget-oriented board with some excellent features here and there, making it an ideal entry point for users with one of the lower end SKUs. Although the aesthetic isn't incredible, I'd argue for the price it doesn't matter.
In terms of features, the DS3H AX features onboard WiFi 6E alongside Gigabit LAN, for those wanting a more stable connection. There isn't an obscene amount of USB ports on this board, but there are a couple of high speed options for those that need a fast connection, or high transfer speeds. For PCI-E, the DS3H AX has two Gen4 M.2 slots, opening up a few options for high speed storage. And for x16 slots, the DS3H has a Gen4 primary slot, which supports the latest generation of graphics cards.
Pros
Comes with an integrated WiFi module.
Excellent price point.
Solid set of rear IO.
Cons
Not the best looking motherboard.
Not ideal for mid-range or high-end systems.
Buy the Gigabyte B660 DS3H AX on:
2. MSI MAG B660M Mortar WiFi D4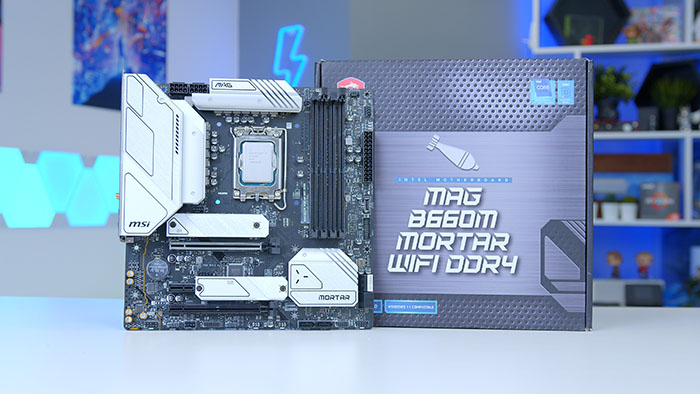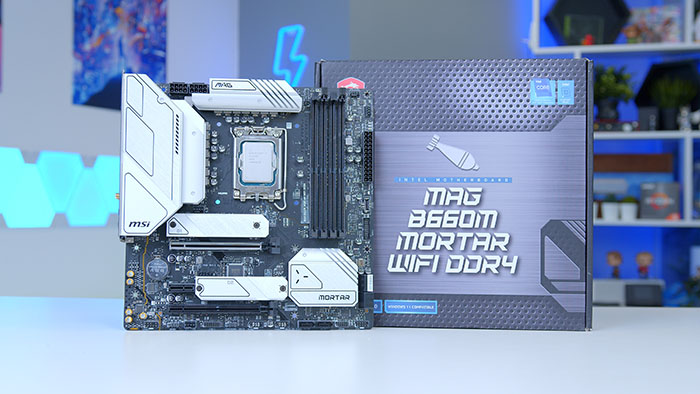 Key Specs:
Form Factor: Micro-ATX
Supported Memory: 128GB DDR4 5333MHz
PCI-E x16 Slots: 1x PCI-E 4.0, 1x PCI-E 3.0
PCI-E x4 Slots: 3x PCI-E 4.0
Rear IO: 1x USB 3.2 Gen2x2 Type-C, 4x USB 3.2 Gen2, 4x USB 2.0
Networking: 2.5 Gigabit LAN, WiFi 6
MSI's MAG B660M Mortar is another motherboard that we've featured in tonnes of written and video content, including a full in-depth review. The MAG B660M is an awesome mid-range motherboard with a vast amount features, but sporting a more compact Micro-ATX form factor for those building a smaller system. The Mortar also features an alternative white and steel-grey design which offers a different style and colour compared to most other motherboards.
Features wise, the MAG Mortar has a plethora of USB ports including high USB 3.2 Gen2 ports with a Gen2x2 port in the Type-C format. This should be more than enough to plug in peripherals and extra accessories. The MAG Mortar also comes with onboard WiFi 6 for those that prefer a wire-free connection, or 2.5 Gigabit LAN for consumers that need more bandwidth.
Pros
Perfect for a mid-range system.
Awesome alternative design.
Supports Gen4 M.2 Slots.
Cons
Micro-ATX design does limit features.
PCB is somewhat more exposed.
Buy the MSI MAG B660M Mortar WiFi D4 on:
3. ASUS ROG STRIX B660-F Gaming WiFi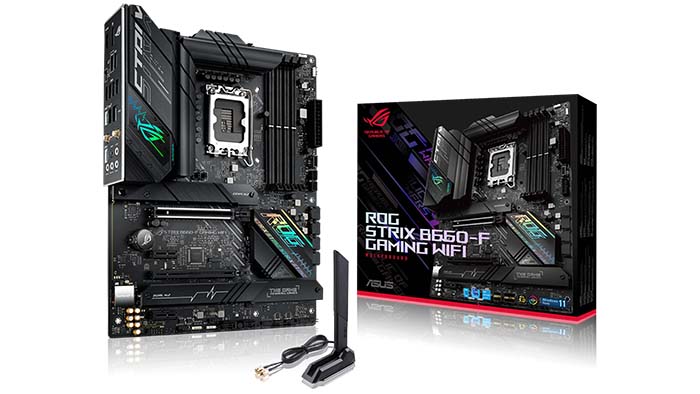 Key Specs:
Form Factor: ATX
Supported Memory: 128GB DDR5 6000MHz
PCI-E x16 Slots: 1x PCI-E 5.0, 1x PCI-E 3.0
PCI-E x4 Slots: 2x PCI-E 4.0, 1x PCI-E 3.0
Rear IO: 1x USB 3.2 Gen2x2 Type-C, 1x USB 3.2 Gen2, 5x USB 3.2 Gen1, 2x USB 2.0
Networking: 2.5 Gigabit LAN, WiFi 6
If there's one thing ASUS know how to do, its creating an excellent looking motherboard. The B660-F features the signature futuristic ROG design with plenty of RGB providing some extra flair for your build. This board also has plenty of heatsinks providing better thermals, whilst also reducing the amount of exposed PCB improving the overall look of the board.
Looking at the features, the STRIX B660-F is a DDR5 motherboard supporting a 6000MHz overclock which provides some future proofing and upgradeability as the DDR5 technology improves. This board also features a primary PCI-E 5.0 x16 slot, ready for the next generation of graphics cards when they release. Rear IO is also very bountiful with a huge number of high speed ports, seven specifically. Overall this is a great DDR5 board for the price.
Pros
A cheaper DDR5 option.
RGB lighting looks awesome.
Supports Gen5 graphics cards.
Cons
Only offers WiFi 6.
Not that many Gen4 SSD slots.
Buy the ASUS ROG STRIX B660-F Gaming WiFi on:
Best B760 Motherboards
4. ASRock B760 Pro RS D4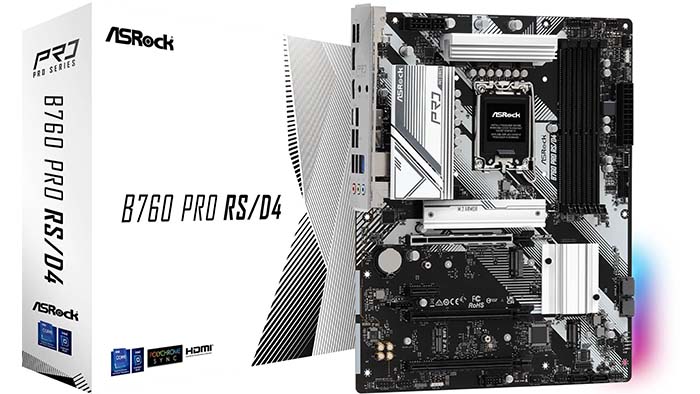 Key Specs:
Form Factor: ATX
Supported Memory: 128GB DDR4 5333MHz
PCI-E x16 Slots: 2x PCI-E 4.0, 1x PCI-E 3.0
PCI-E x4 Slots: 3x PCI-E 4.0
Rear IO: 1x USB 3.2 Gen1 Type-C, 5x USB 3.2 Gen1, 2x USB 2.0
Networking: 2.5 Gigabit LAN
ASRock's B760 Pro RS D4 is one of the cheapest motherboards on the B760 chipset sitting well below the $200 mark. This budget board sports the signature ASRock futuristic design with minimal RGB located towards the bottom right of the motherboard. ASRock have also decided to use an integrated IO shield on the rear IO, which is something we love to see.
The Pro RS has plenty of features on offer for consumers to sink their teeth into. On the networking front consumers have access to 2.5 Gigabit LAN which should provide a stable connection with plenty of bandwidth. Unfortunately there isn't any WiFi on this particular board, but the better LAN capability makes up for it. Looking at PCI-E slots, users can install three Gen4 M.2 drives, offering up plenty of options for blazing-fast storage.
Pros
One of the cheapest B760 options.
Plenty of high speed rear IO.
ATX motherboard offers plenty of slots.
Cons
Not much in the way of RGB.
No support for WiFi.
Buy the ASRock B760 Pro RS D4 on:
5. MSI MAG B760 TOMAHAWK WiFi D4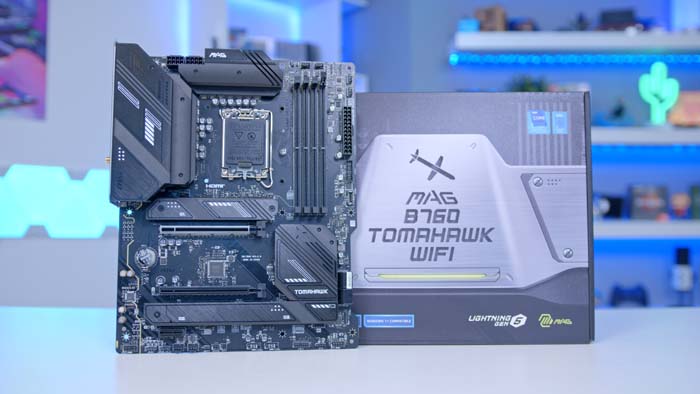 Key Specs:
Form Factor: ATX
Supported Memory: 128GB DDR4 5333MHz
PCI-E x16 Slots: 1x PCI-E 5.0, 1x PCI-E 3.0
PCI-E x4 Slots: 3x PCI-E 4.0
Rear IO: 4x USB 3.2 Gen2, 1x USB 3.2 Gen2x2 Type-C, 4x USB 2.0
Networking: 2.5 Gigabit LAN, WiFi 6E
MSI's MAG B760 TOMAHAWK WiFi is one of my favourite boards on the B760 chipset. MSI have put a huge focus on the design of this board, without sacrificing anything on the features front. In terms of the aesthetic, the MAG TOMAHAWK features an all-black PCB and heatsink design, which is much easier on the eyes. Across the heatsinks you'll find the signature MSI TOMAHAWK branding which looks great. And MSI have gone further to provide a much easier building process by including an integrated IO shield, along with plenty of usability features.
The MAG B760 TOMAHAWK utilises DDR4 RAM DIMM slots, providing excellent performance, but also saving consumers some money in contrast to DDR5 kits. For PCI-E, consumers can utilise the Gen5 ready slot, which will be compatible with the next generation of GPUs when they release. There's also three PCI-E 4.0 slots for M.2 drives opening up plenty of options for storage should you need three drives or more!
Pros
Perfect for mid-range systems.
All-black design is awesome.
PCI-E 5.0 compliant.
Cons
Uses USB 2.0 ports.
Not much in terms of RGB.
Buy the MSI MAG B760 TOMAHAWK WiFi D4 on:
6. Gigabyte B760 AORUS Elite AX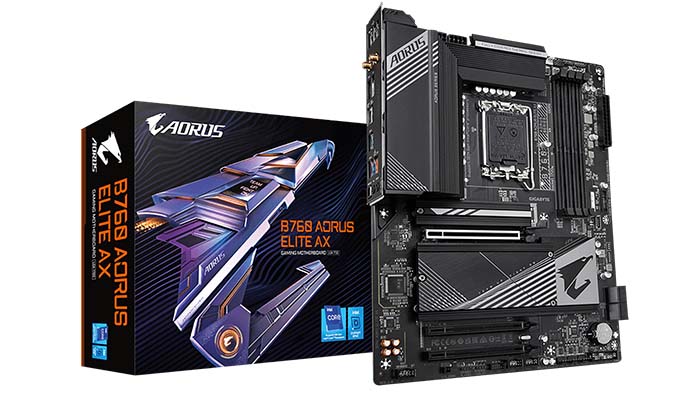 Key Specs:
Form Factor: ATX
Supported Memory: 128GB DDR5 7600MHz
PCI-E x16 Slots: 1x PCI-E 4.0, 2x PCI-E 3.0
PCI-E x4 Slots: 3x PCI-E 4.0
Rear IO: 1x USB 3.2 Gen2 Type-C, 1x USB 3.2 Gen2, 4x USB 3.2 Gen1, 4x USB 2.0
Networking: 2.5 Gigabit LAN, WiFi 6E
For our final motherboard, we've picked out Gigabyte's B760 AORUS Elite AX. This is one of the few motherboards on the B760 chipset utilising DDR5 DIMMs, which does bump up the price, but still remains at a reasonable level considering the features and aesthetic. Overall, I like the design, there isn't much on offer in terms of RGB, but Gigabyte have reduced the amount of exposed PCB with plenty of heatsinks, which we love to see. The heatsinks provide a way to keep thermals lower for your storage drives, but also add the general aesthetic of the board.
Features wise this board isn't PCI-E-5.0 capable, but based on the price, and the fact that nothing uses Gen5 bandwidth (at the time of writing), this won't be a deal-breaker for most consumers. Users have access to three Gen4 M.2 slots, which is plenty for those sporting lots of high speed storage. Rear IO is very plentiful, with six varying USB 3.2 ports. Networking also offers 2.5 Gigabit LAN, which is ideal for Esports titles that need to sustain a consistent connection, or WiFi 6E, for those that don't want to run a long cable to their router.
Pros
A reasonably priced DDR5 design.
Heatsinks look great.
Awesome set of features.
Cons
Not much when it comes to RGB.
No Gen5 SSD slot.
Buy the Gigabyte B760 AORUS Elite AX on: