Introduction
With desktop processors more powerful than ever, and an endless flow of new processors, picking a CPU for your next build has never been so awash with options.
With all of these new and powerful components at the fingertips of consumers there is an elephant that needs to be addressed. Are these new CPUs a requirement to be able to play some of my favourite games? And, do you need the vastly increased core counts that come with them?
In this article, we'll be looking at just how many cores you need for gaming, to help you evaluate which processors are required when building a PC for gaming.
Suggested Article: Intel Core i5 13600K vs AMD Ryzen 5 7600X – Which Mid-Range CPU is Better?
What Are CPU Cores?
Before we jump into the ideal number of cores, we should first discuss what exactly a core is. Back in the early days of CPUs, you generally had one core which meant you could only run one task at a time – bad news for modern Chrome Tab collectors who would have unfortunately needed to close down their Reddit pages!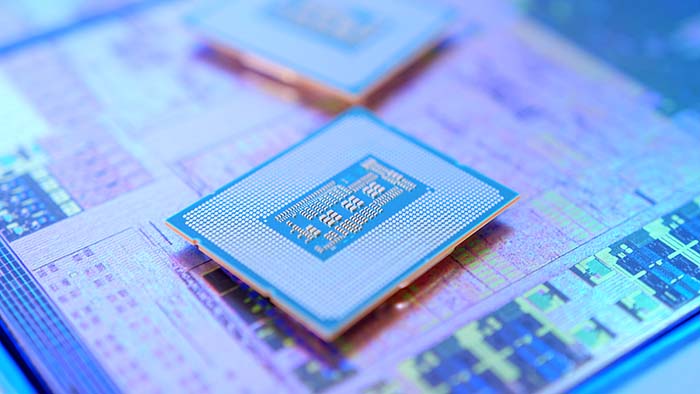 Each core contains registers, cache and the ability to compute data calculations that are able to process a set number of tasks, or computations in a second. The way, then, to increase the power of a CPU was simple: increase it's speed. This is something which happened fast over time, and lead to processors breaking the 1GHz mark, and further. Today, modern processors can run as fast as 6GHz on some cores!
Once the avenue of speed had been explored, there was a next logical step to increasing CPU power – add more cores, and create a processor made up of multiple CPUs. This led to the introduction of the first ever dual-core processor, the Pentium Dual Core, and eventually quad core processors, too! Nowadays, we're seeing chips with 20 cores or more, further advancing the potential for data crunching and processing power.
But do gamers really need, 10, 14 or even 20 core processors? With only some workloads designed and optimised for high core counts, just how many cores are needed – and what is the sweet spot?
The Fallacy of Gaming Demand
Over the years we've seen a big increase in the graphical fidelity and demand in a number of titles. All of the top triple A titles require a rather powerful graphics card to handle the complexity of these new games, but where does this leave the CPU? Well technically, the demand increase hasn't really changed for CPUs that much when it comes to modern titles.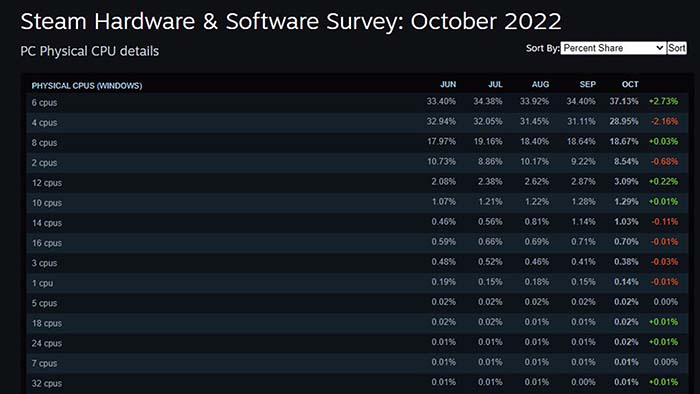 Although you might need a new graphics card to max out your settings in a number of new titles, you'll be surprised at the CPU requirements for the vast majority of games. If we look at the Steam Hardware Survey, the largest segment of users own a six core or quad core CPU, and a massive bulk of these seem to be users running a 2.3GHz to 2.69GHz clock speed. For context, a modern Intel Core i5 12400F sits in this category, yet is widely considered a very budget option!
This interesting statistic might not be so surprising, though. In order to keep PC gamers happy, and ultimately purchasing new titles, game developers and publishers need to create titles that appeal to the mass market in terms of performance. Most games should be able to run at a reasonable level (we're talking the 60FPS mark as a minimum) with your 'run of the mill' quad core CPU, alongside a GPU like the GTX 1060. In short, this means that you don't need an insanely top-end CPU to deal with the current demand of modern gaming titles.
AMD vs Intel
Before we provide some recommendations for the best gaming CPUs that you can buy, its first worth briefly jumping into the AMD vs Intel argument. Both of these manufacturers have fought to win the performance crown for quite some time, and for that reason we've seen some incredible products launch along the way. We'll be jumping into a brief discussion as to why one manufacturer might be worth choosing over the other.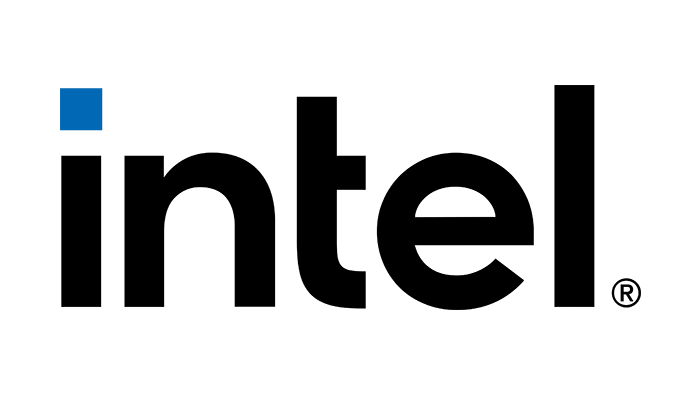 Intel CPUs
When it comes to gaming, Intel currently hold the crown when it comes to performance and pricing. Intel's single core boost speeds are extremely impressive with even the low-end 13th-Gen CPUs sitting well above 5GHz. Not only this, but the amount of cores and threads that you get with cheaper Intel CPUs makes them perfect for building a multifaceted system with both gaming and workstation applications in mind. There are some minor caveats though. Overclocking is limited to only the 'K' SKUs, and you'll need to pick up a Z690/Z790 motherboard to do so, something which won't be particularly cheap.
The LGA1700 platform is also worth a mention – with the next gen of chips using a new socket and platform, it's not one that is likely to bring longevity to those with future upgrades in mind. While most people don't swap and change their CPU all too often, for those who do, an Intel 13th gen processor might be worth a second thought.

AMD CPUs
On the Team Red side, things have shifted for AMD somewhat in the most recent months. After an underwhelming launch in the form of Ryzen 7000, things weren't looking great. The forced DDR5 requirement has pushed a lot of budget and mid-range consumers out of the market due to the exorbitant price of a good set of DIMMs, and the new motherboards aren't cheap either. But it isn't all doom and gloom as one might say, because we can look to the past to find some hope. AMD's Ryzen 5000 series of CPUs are still very much excellent options, and they sit very close to Intel's last-generation 12th-Gen in terms of performance at the higher-end.
And because many of the top-end CPUs from the Ryzen 5000 platform are much cheaper now, you can get an incredible CPU for an exceptional price. Although AMD's Ryzen 7000 launch didn't quite hit the mark, we're expecting Team Red to come back in full force with newly researched and further developed CPUs that bring excellent performance at a lower price than they are currently. We'd recommend that if you're determined to pick up a cheaper CPU, Ryzen 5000 definitely seems like the way to go, especially given better motherboard prices.
Our Recommended Gaming CPUs
Below we've put together a few recommendations of the best gaming CPUs for a variety of different budgets, and performance levels. For each CPU we've provided a breakdown as to what the CPU is best for, along with some pros and cons too.
1. Best Intel All-Rounder – Intel Core i5 13600K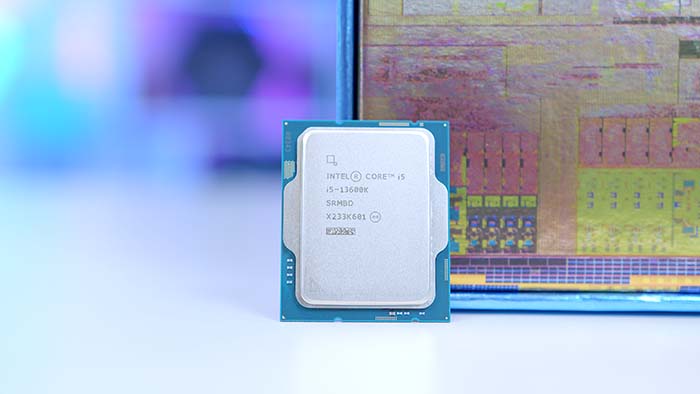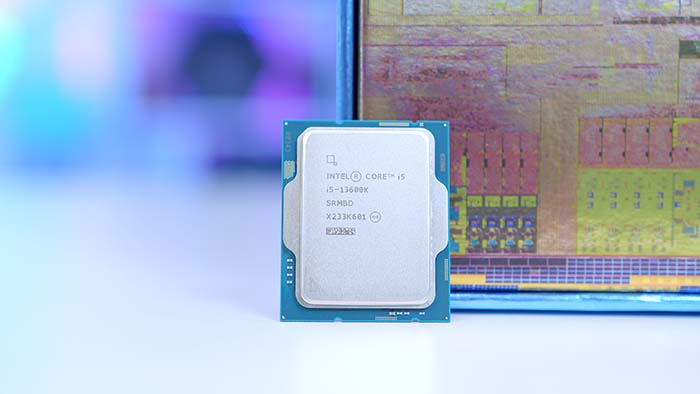 Key Specs:
Total Cores: 14
Total Threads: 20
Base Frequency: 3.5GHz
Max Turbo Frequency: 5.1GHz
Total Cache: 44MB
TDP: 181W
For our first CPU we've picked out Intel's latest Core i5 13600K. The 12600K would have been on this list instead, but the 13600K stands to offer better all-round performance compared to its predecessor. We recommend checking out the full review alongside our comparison articles, but the 13600K sits on par with the Core i9 12900K when it comes to performance. This CPU blew pretty much every other option on the market out of the water by retaining a much cheaper price tag whilst offering incredible metrics in everything we threw it at.
With the right graphics card, the Core i5 13600K is perfect for 4K, and if you're the kind of consumer that wants to build an all-in-one gaming and workstation PC but you're trying to save a bit of money, this CPU is perfect. You've got the option to pick up a previous generation motherboard for cheaper, alongside support for DDR4 and DDR5 RAM and plenty of other cool features. This is one of the best gaming CPUs that money can buy, and you won't be disappointed when putting together a system with the Core i5 13600K!
Pros
Perfect for 4K gaming or as a workstation CPU.
Very reasonably priced.
Supports DDR4 & DDR5 RAM.
Cons
LGA1700 platform will be deprecated soon.
Z790 & Z690 motherboards are quite expensive.
Not as strong in multithreaded performance as Core i7 and i9 ranges.
Buy the Intel Core i5 13600K on:
2. Best AMD Gaming CPU – AMD Ryzen 7 5800X3D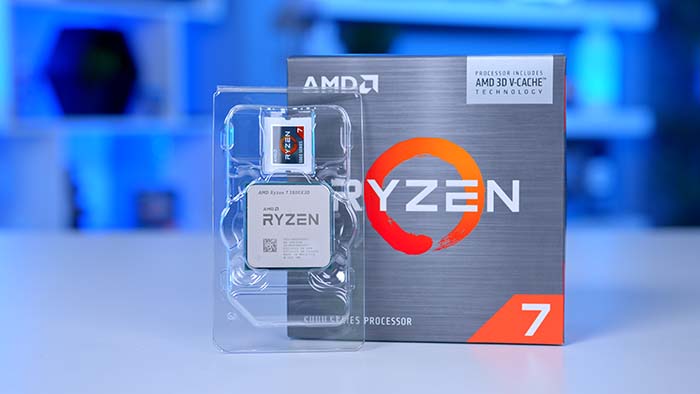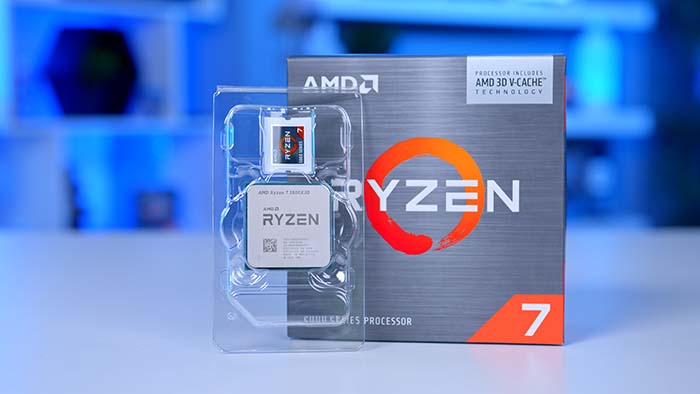 Key Specs:
Total Cores: 8
Total Threads: 16
Base Frequency: 3.4GHz
Max Turbo Frequency: 4.5GHz
Total Cache: 100MB
TDP: 105W
The 5800X3D is a CPU that upon initial release seemed like a bit of a marketing ploy to get people to buy 'the fastest gaming CPU'. But with time and plenty of benchmarks this CPU is still one of the fastest gaming processors that AMD have ever made. The 3D V-Cache makes this CPU perfect for modern games, as the cache effectively acts as RAM. This improves loading times, framerates and minimises the bottlenecks that happen when a filled cache needs to be moved back into RAM, and then retrieve more data.
Moving on from all of the technical nitty gritty, the 3D V-Cache is that makes this CPU so expensive. But despite this awesome technology, we wouldn't recommend using this CPU for a workstation system as there are better and cheaper options that can provide excellent performance metrics when under more intensive production workloads. Regardless, this CPU is not a gimmick and if you're looking for a pure gaming processor, the 5800X3D is an excellent choice for those looking to max out their frames in a number of titles.
Pros
One of AMD's best Gaming CPUs to date.
Excellent in CPU bound titles.
On par with Intel's Core i9 ranges.
Cons
Still quite expensive.
Not good for production workloads.
No support for DDR5.
Buy the AMD Ryzen 7 5800X3D on:
3. Best Budget CPU – Intel Core i5 12400F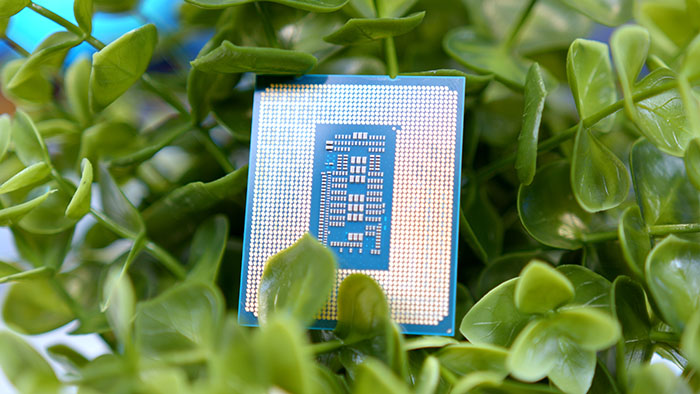 Key Specs:
Total Cores: 6
Total Threads: 12
Base Frequency: 2.5GHz
Max Turbo Frequency: 4.4GHz
Total Cache: 25.5MB
TDP: 117W
For our best budget pick we've settled on Intel's Core i5 12400F from their 12th-Gen range. This is one of our favourites here at the GeekaWhat offices and as such we've featured it in a number of PC builds and buyers guide roundups before. This CPU is armed with all of the new features that came with the launch of 12th-Gen CPUs, and is ideal for a budget or mid-range system looking to be more price conscious on component choices.
Unfortunately you won't be able to throw the 12400F at production workloads such as video editing or 3D rendering, but as a standalone gaming CPU, this processor is ideal. Once Intel launches a potential 13400F we're also likely to see the 12400F plummet in price making this CPU a more worthwhile pickup for first-time builders, or those looking to put a mid-range system together. Paired with an alike graphics card such as Nvidia's RTX 3060Ti, or AMD's RX 6650XT you'll see framerates soar with minimal hindrances.
Pros
Excellent price to performance metrics.
Great for 1080P gaming.
Very cheap.
Cons
Not ideal for 4K games.
Will struggle with intensive workloads.
Doesn't have any integrated graphics.
Buy the Intel Core i5 12400F on:
4. Best AMD All-Rounder – AMD Ryzen 7 7700X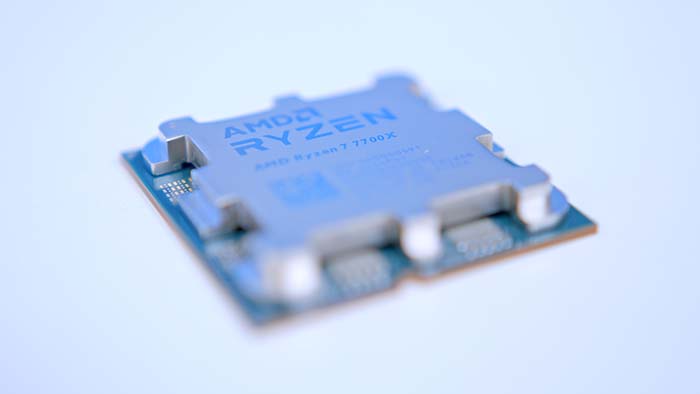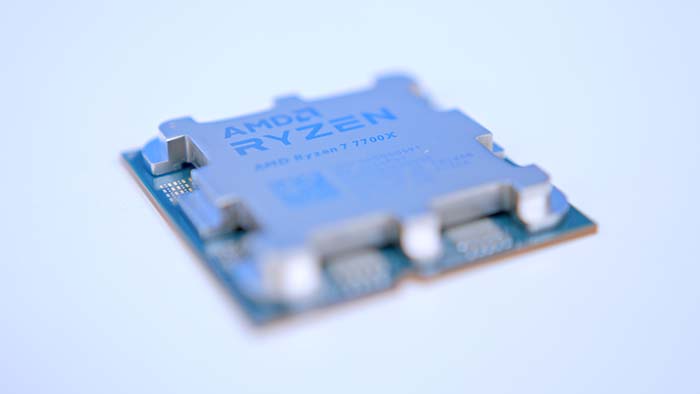 Key Specs:
Total Cores: 8
Total Threads: 16
Base Frequency: 4.5GHz
Max Turbo Frequency: 5.4GHz
Total Cache: 40MB
TDP: 105W
Although AMD's Ryzen 7000 launch was a bit underwhelming for an entirely new platform, there are some major benefits to picking up one of the Ryzen 7000 CPUs. The Ryzen 7700X specifically offers great performance when it comes to intensive workloads that involve multithreading. And in gaming, the 7700X held up very well too. This CPU sits mostly on par with the 13600K in games with very similar framerates comparatively, but of course this new platform is only DDR5.
It goes to show that with a powerful (but expensive) kit of low latency DDR5 memory we're seeing slowly seeing those diminish returns shrink in size as the technology improves. Although the new Ryzen 7000 CPUs don't quite hold up as well to Intel's 13th-Gen, the benefit of having a longer supported platform with what will be the new standard for RAM might be more beneficial than you think. The Ryzen 7 7700X will be great for some 4K gaming, and will fare well with workstation applications that support multithreading.
Pros
Excellent in 4K games and workstation applications.
Sits on a newer supported platform.
Reasonably priced.
Cons
Motherboards and RAM are still quite expensive.
Will need a good CPU cooler to offset thermals.
Single core performance not as good compared to other SKUs.
Buy the AMD Ryzen 7 7700X on:
Conclusions
As we've discussed above, it seems that the required amount of cores for gaming is much less than what most might assume. Marketing ploys and technical jargon has pushed an agenda that suggests a huge amount of cores are needed to ensure you can get great performance in games. But as we've seen, the majority of users get by perfectly fine with quad core and six core CPUs that can handle games at higher settings.
Instead of users focusing on the amount of cores they'll need, it is better to factor in the clock speed, cache, and longevity of each CPU. Although most games depend on the GPU performance, having a CPU that doesn't bottleneck your graphics card and will outlast the increase in performance demand as time goes on is a better consideration than the amount of cores you'll need.