Introduction
Now is a great time time to pick up a CPU and get started on a your next PC Build. With Intel's 12th Generation release fresh into the market, and new AMD Ryzen chips on the horizon, there is a myriad of up to date options for those looking out for a great CPU this year.
Picking out a processor that gives you the most 'bang for your buck' in terms of performance can be a complicated matter. With this in mind, we've compiled a list of CPU recommendations that we love to use here at GeekaWhat, and can happily recommend. Below you'll find processors for varying PC build budgets, and will suit different consumers based on overclocking support, cores, and clock speed.
Suggested Article: The Best CPU & Motherboard Combos to Buy in 2022!
What is a CPU?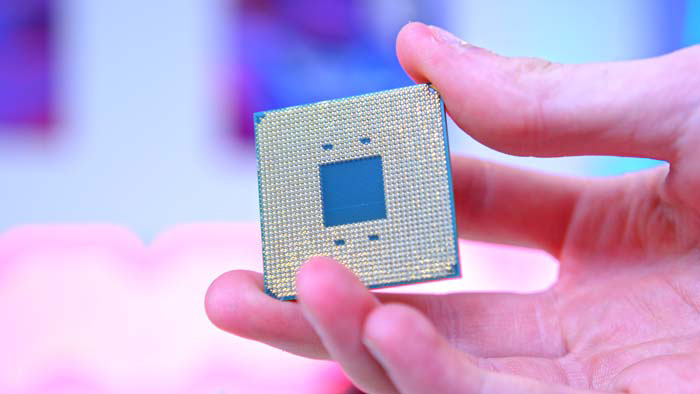 A CPU (standing for Central Processing Unit) is the component that is responsible for doing all of the arithmetic and logic tasks in a computer. The focus of your CPU is to provide and receive data to and from the other components in your PC.
Other components are heavily reliant on the CPU, for example your graphics card can only display visuals on your screen, once the CPU has told it what to display. Your graphics card will then go about doing all of the visual processing, in order to render out and display the image. In any system, your processor will work in-tandem with the other parts in your build to create a fully functioning build.
The processor is often one of the most expensive parts in your build (second to the graphics card of course). The CPU choice is often the first thing you shop for when picking out parts, because this will ultimately determine what features you have access to, and whether you are 'Team Red' (AMD) or 'Team Blue' (Intel).
Cores, Clock Speed & Overclocking
These three features are likely what will determine which CPU you decide to buy (besides of course, budget). Cores are essentially smaller processors within the bigger CPU. The amount of cores that you have will determine how powerful your CPU is in terms of performing more tasks and running processes. For users that multi-task or run powerful programs like Blender or Adobe After Effects, you need more cores to run these programs with greater ease. CPUs that have less cores will still work for these applications, but as you add more cores, performance will scale upwards – and quickly. In theory, an 8-core CPU is twice as powerful as a 4-core CPU (providing clock speeds and hyper threading are comparable). This makes high core count CPUs a fantastic choice for those looking at the most performance.
All CPUs with come with a rated clock speed on their spec sheets. The clock speed of a CPU will determine how fast the CPU can run. Similar to the amount of cores you have, the higher the clock speed the easier it is for a CPU to work through a high number of tasks in a shorter space of time. Clock speed is measured in GHz, with 1GHz equalling the ability to run 1 billion calculations per clock (or per second). As such, a 4.2GHz, 6-core CPU can run 4.2 billon calculations, per core, per second. With this increase in cores (and clock speed), you will also see an increasing amount of power needed to run the CPU, and increasing temperatures which requiring more cooling.
Some chips will also come with support for overclocking, providing you have a compatible motherboard. For some consumers, the ability to overclock may be a 'make or break' feature, as it the only way to push your CPU past factory levels, and to the very limit of its hardware capability. When you overclock a CPU, you are squeezing out as much performance from your CPU that you can. You do this by raising your clock speed and voltage in order to get better performance metrics. There is some danger to overclocking, and is only recommended to users that know what they are doing, but this is a great way to make your system incrementally more powerful than at stock performance levels.
Our Best CPU Recommendations
We've picked out our favourite CPUs, that satisfy a good mix of pure performance, value for money and availability. All of the CPUs in our list have also featured on our YouTube channel, or in a PC Build or Buyers Guide, where you can see the parts in action. All CPUs mentioned have been extensively benchmarked by our in-house team, ensuring you can trust the recommendations we give out. If you're struggling to figure out what motherboard to buy for each recommendation, we've also written a compatibility guide that covers different chipsets, and our recommendations for each processor range currently available.
1. Intel Core i3 12100F
The Core i3 12100F is one of our favourite CPUs in the GeekaWhat office. This processor really tunes into the philosophy of bringing powerful performance at a reasonable price. The 12100F is part of the 12th Gen range of CPUs and brings a whole host of new features along with it. Although it doesn't have integrated graphics (hence the 'F' desgination), you have access to features like Gen4 PCI-E M.2 support, and PCI-E 5.0 for graphics cards. All in all, the i3 12100F is an awesome budget chip!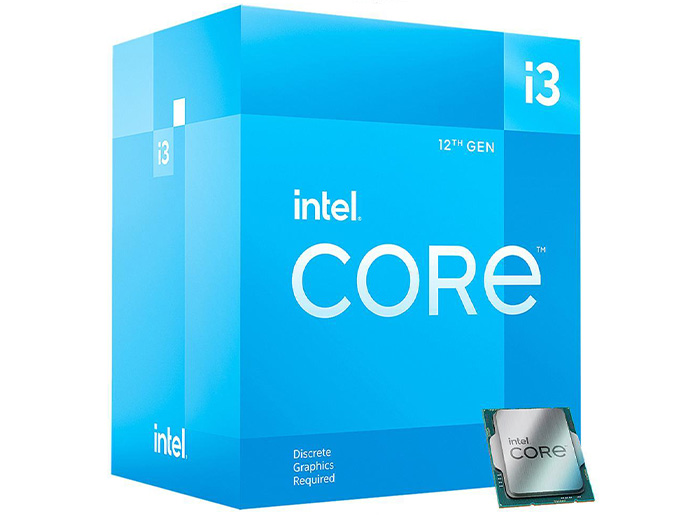 2. AMD Ryzen 3 3100
The Ryzen 3 3100 is the big competitor to Intel's line-up of budget processors. It performs well against the i3 12100F, but does fall short on raw performance.
One huge bonus of the Ryzen 3 3100 is the AM4 socket, which provides a strong deal of backwards compatibility. The Ryzen 3 3100 has 4 cores, clocked at 3.6GHz, and is unlocked for overclocking. If you fancy some more wiggle room, you have that option.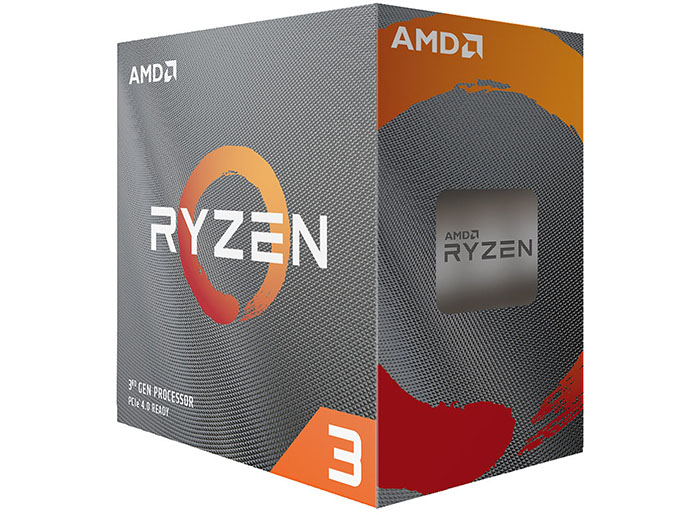 3. AMD Ryzen 5 5500
The Ryzen 5 5500 is the big brother to the Ryzen 3 3100. Again this CPU is unlocked for overclocking, but this time you also get access to 6 cores and 12 threads. This is a huge amount of multi-threaded performance, and will be a great addition to any mid-range gaming rig. The Ryzen 5 5500 is a great all-round CPU and will perform well regardless of what you throw at it.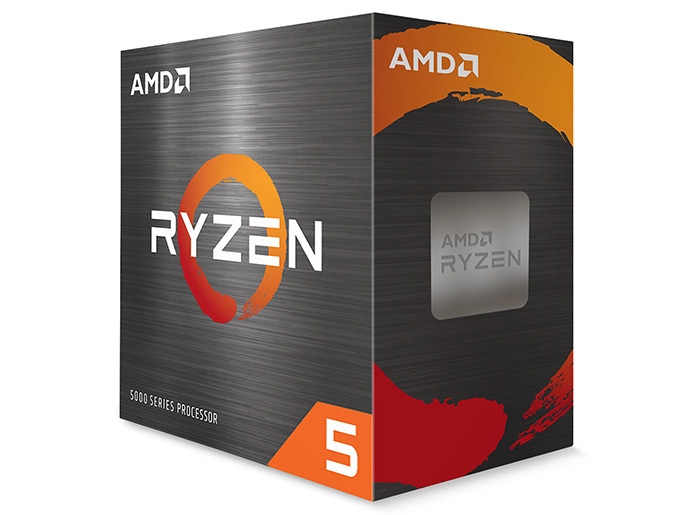 4. Intel Core i5 12400F
Intel's i5 12400F is another one of our favourites here at GeekaWhat, and we've featured it in plenty of builds that you can check out on our PC Builds page. Armed with the latest Intel 12th Gen features, this processor is ideal for mid-range systems that want awesome gaming performance, but are somewhat price conscious about their builds.
The i5 12400F takes our great value award for being an excellent performer, at an affordable price. Learn more about our awards, and awarding criteria here.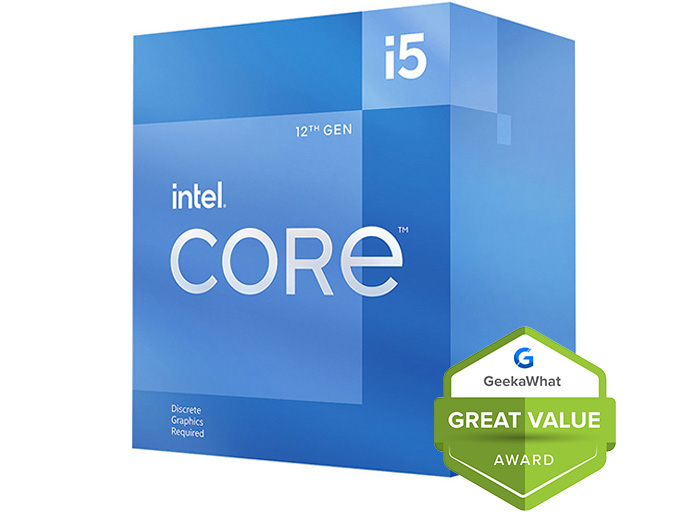 5. AMD Ryzen 5 5600X
The 5600X has a rather large upgrade on its cheaper sibling – the 5500. With this CPU you still have 6 cores and 12 threads, but with a slightly higher clock speed. One major inclusion is access to PCI-E 4.0 for GPUs and the latest SSDs.
Ryzen processors are easy to pair with cheap motherboards, and with so many Ryzen systems out there, this could prove a great upgrade if you're still rocking a first-generation Ryzen processor.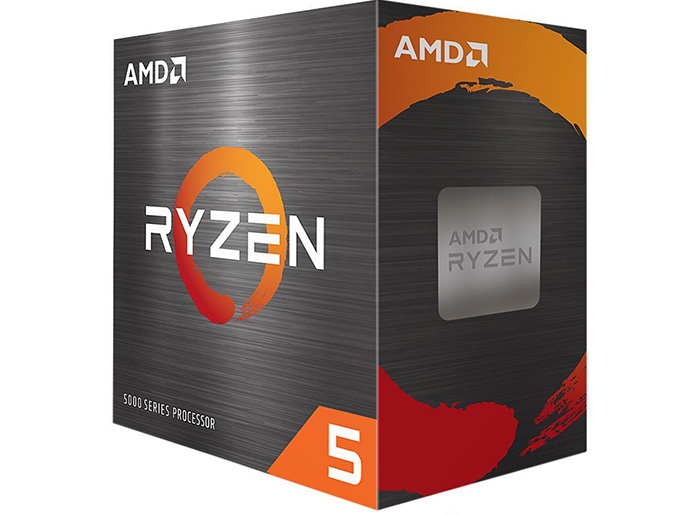 6. Intel Core i5 12600K
The i5 12600K is a the big competitor to the 5600X, and in our metrics outperforms it by some margin. With overclocking support and the latest 12th Gen features, this processor is an incredible addition to any build. For anyone looking at mid-tier chips, it doesn't get too much better than this!
Rocking 10 cores, and 16 threads, this chip is an absolute beast in relation to raw power. For a chip that is geared towards less expensive builds, you are really getting your money's worth.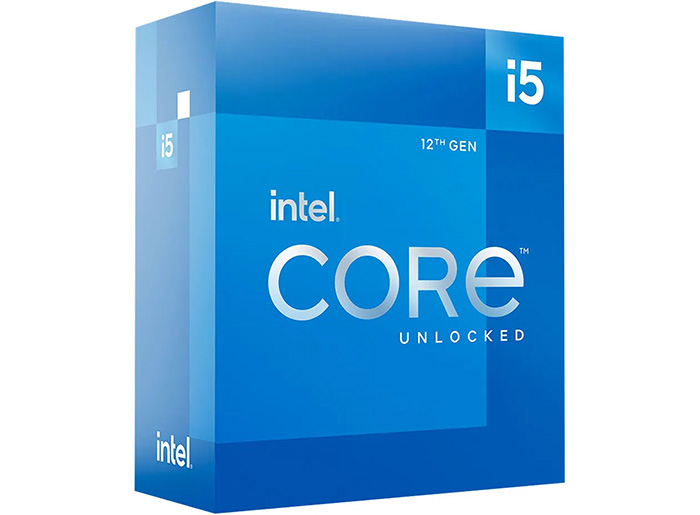 7. Intel Core i7 12700K
With the i7 12700K we're starting to get into the high-end chips that would be best paired with the highest performance components. Sporting up to 5GHz boost clock speeds and 20 threads, you won't be disappointed with this solid (but expensive) i7. This CPU provides class-leading performance, providing major competition to AMDs Ryzen 5000 series processors.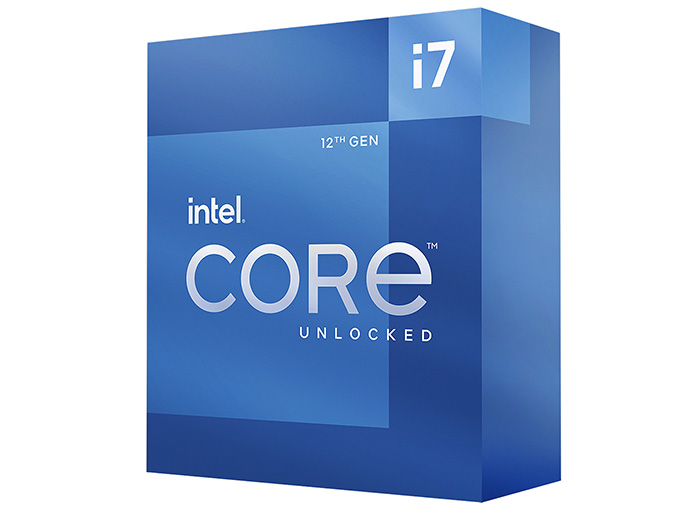 8. AMD Ryzen 7 5800X3D
The Ryzen 7 5800X3D is one of AMD's newest additions to their Ryzen 5000 CPUs. The biggest difference between this and the standard 5800X is AMD's 3D V-Cache technology. With this processor you have an unmatched 96MB of L3 cache which will provide a massive boost of performance in your favourite games. Combine this with a high-end GPU and you will have an incredibly powerful system!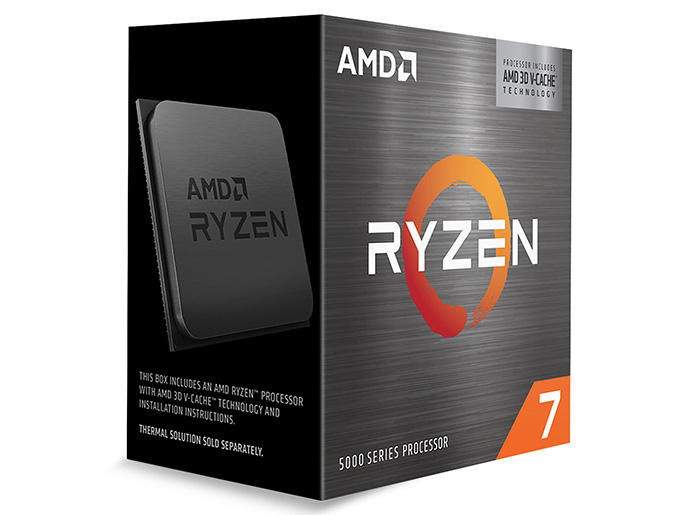 9. Intel Core i9 12900K
The i9 12900K is one of the best CPUs when it comes to raw power. For those looking to game at 4K, and complete productivity-oriented tasks like Blender, the Adobe suite or Davincii resolve, this is the chip for you. With a staggering 16 cores, and 24 threads this chip will swallow up even the most immense workloads. The max turbo speed of 5.2GHz also provides class-leading single-thread performance, and is fully unlocked for overclocking.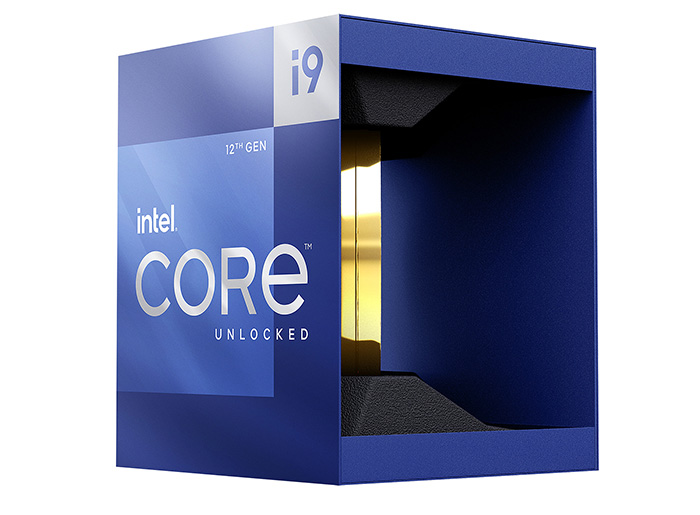 10. Intel Core i9 12900KS
Not too dissimilar from the i9 12900K, the 'KS' variant of this processor is the best consumer desktop CPU that intel has to offer. 16 cores, 24 threads, but this time a gigantic 5.5GHz turbo clock, and potentially even more with overclocking. This CPU currently bears the crown for the fastest gaming processor on the market, and it shows of the sheer power of the Alder Lake family chips. This CPU would pair incredibly well with the best components like an RTX 3090Ti, and the newest DDR5 RAM. This is a beast of a CPU that is the go-to choice for those who want the best of the best.
Intel's Core i9 12900KS is one of the best performing Intel CPUs that we've seen to date, offering stellar overclocking power, along with the ability to drive high-end systems. For this reason we've given it a high Performance GeekAward!