Introduction
The NVIDIA RTX 4080 provides high-end performance for 1440p and 4K gaming in pretty-much all of the lates titles. Class-leading DLSS and Ray Tracing performance will make this the GPU to go for some buyers, and understandably so. But with so much performance at it's disposal, it's important that you pair it up with a great processor to ensure high frame rates that get the most from the $1000 Ampere-powered GPU. That's why we've tested a range of the most popular CPUs on the market to determine which are the best CPUs for the RTX 4080.
Our test takes into account both single and multi-threaded gaming performance, the former being most prevalent in fast-paced FPS titles, and the latter proving important in modern AAA titles and tasks outside of gaming, such as video editing and rendering.
Our team of expert writers and benchmarkers have hands-on testing with all of the latest CPUs from AMD and NVIDIA, and you can learn in more detail about how we test CPUs, via our comprehensive testing documentation.
Our Recommendation: Intel Core i5-13600K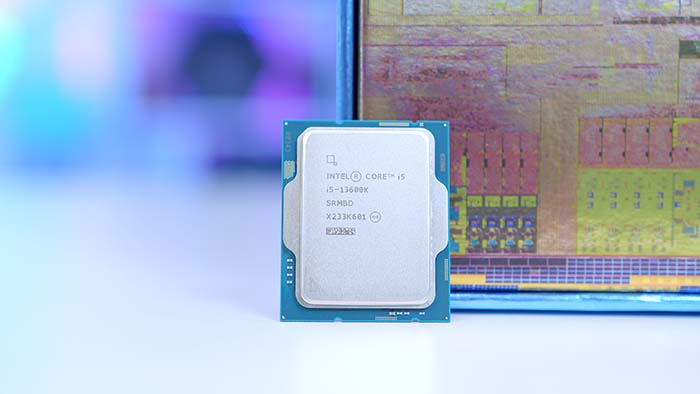 📸 View the Intel Core i5-13600K gallery.
After conducting our benchmarking tests, we determined that the best CPU to pair with the RTX 4080 is the Intel Core i5-13600K. It provides excellent performance without kicking out excess heat, all while being a reasonable price when compared to the competition.
This chip is capable of some great productivity as a workstation too, making it an top tier choice and to put in a powerful gaming rig or even a lower-end workstation.
All the CPUs in Our RTX 4080 Testing
Our Recommendations
1. Intel Core i5-13600K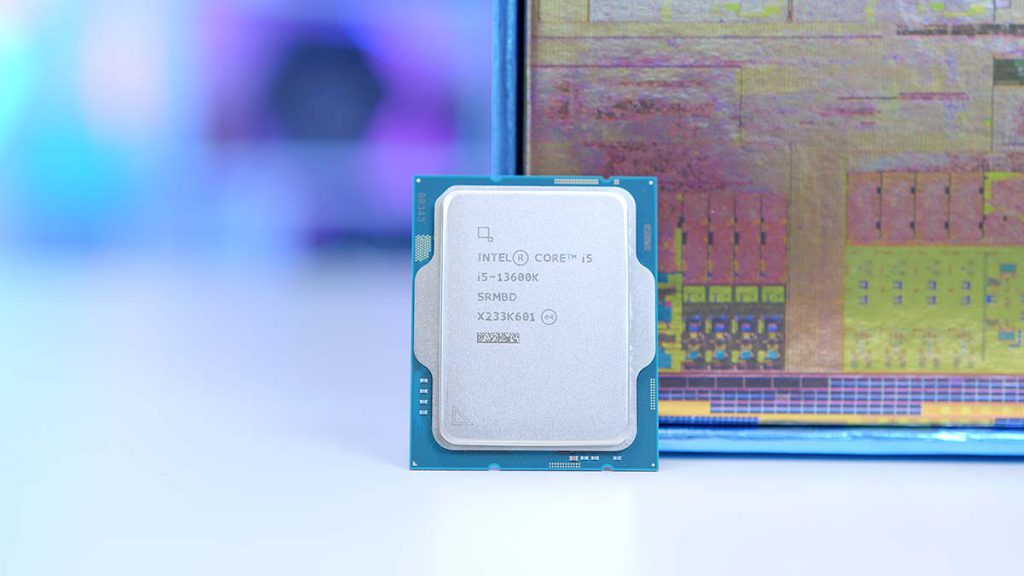 Intel's Core i5-13600K is our first pick as the best budget option to pair with the RTX 4080. While it feels slightly odd to call an i5 the 'budget' option, it is extraordinary to be able to pair an i5 chip with an RTX 4080 – demonstrating just how good Intel's 13th generation lineup really is. We recommend this CPU due to its core and thread counts, high clock speeds, and eneral specs that are more than enough to handle 4K gaming with a card like the RTX 4080.
The Core i5-13600K is able to outperform the Core i9-12900K in single threaded benchmarks, and sits in between AMD's Ryzen 9 5900X and 5950X when it comes to multithreaded performance. This makes it great as a low-end workstation CPU, too, if you're also looking at workloads such as video editing. Not to mention, the price of this CPU is excellent. Building a system with the Core i5-13600K is relatively cheap as you have the choice between 12th and 13th Gen motherboards, along with support for DDR4 and DDR5 RAM. Overall, we believe this to be the best budget CPU for the RTX 4080.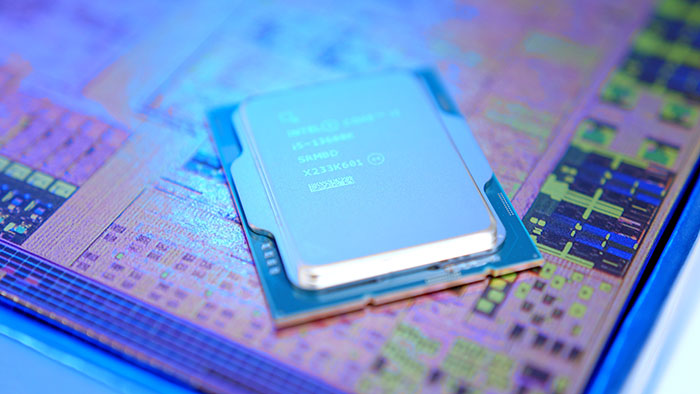 Perhaps the only downside of the i5-13600K is the performance of it's own bigger brothers, the i7-13700K and i9-13900K. These higher chips are compelling, and the extra $100 or so for each notch up the Core processor lineup is certainly appetising when considering the extra performance on offer for those willing to spend a little more money.
Where to Buy
Buy the Intel Core i5-13600K on:
2. Intel Core i7-13700K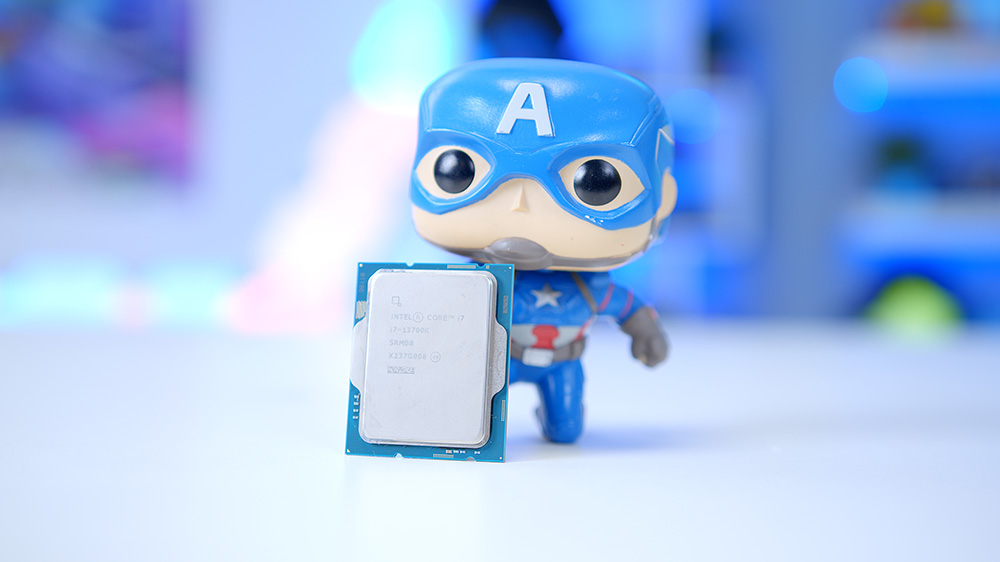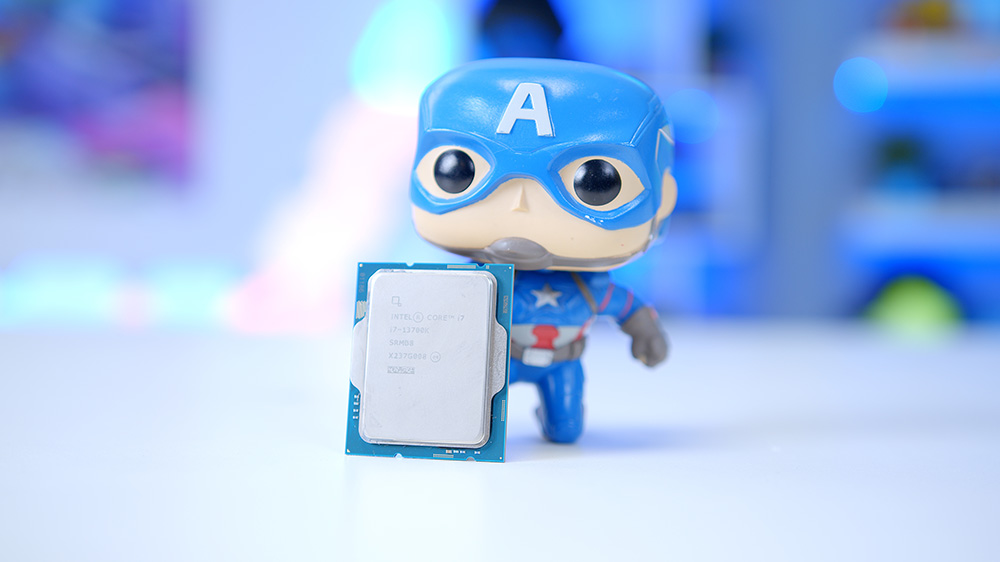 Intel's Core i7-13700K is quite possibly one of the best CPUs we've ever tested when it comes to value and performance. This CPU sits on par with the Intel Core i9-12900K in many instances, and has results that only really fall short to AMD's Ryzen 9 7950X in our testing.
This makes it perfect for a 4K gaming/workstation PC, and one of the best high-end CPUs for the RTX 4080. Gaming also poses no issue to the 13700K where we saw an average of over 100 frames in most of the titles that we played. Combine this with the powerful Ada Lovelace architecture that underpins the RTX 4080, and it's smooth sailing! One of the major benefits to picking up a 13th-Gen CPU aside from the incredible performance metrics, is the ability to install these CPUs on an older motherboard. This allows consumers to be a little bit more price conscious with their board purchase.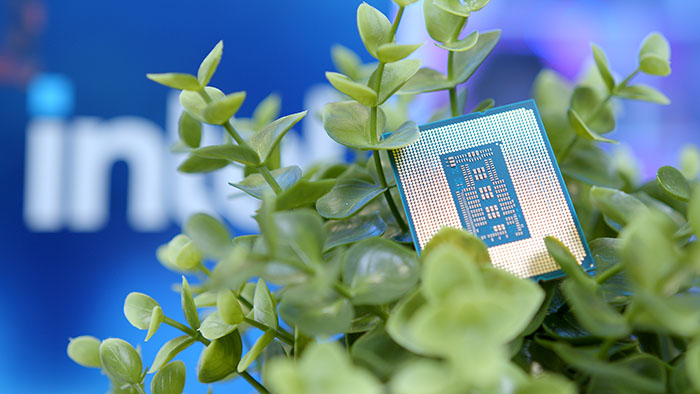 I'd argue that the 13700K is probably the best CPU to pair with the RTX 4080. You're getting an excellent mid-range option at a very reasonable price that offers extremely promising performance in both games and productivity applications. If you're being a bit more price conscious about your build, but want some of the best performance money can buy, the 13700K is a solid bet!
As we start to rise up the ranks of Intel CPUs a better cooling solution becomes a requirement. The Core i7-13700K in particular has a rather high clock speed, so consumers will need to pick up a good air cooler at minimum, or, more preferably, AIO liquid cooler in order to minimise thermal throttling.
Where to Buy
Buy the Intel Core i7 13700K on:
3. AMD Ryzen 7 7700X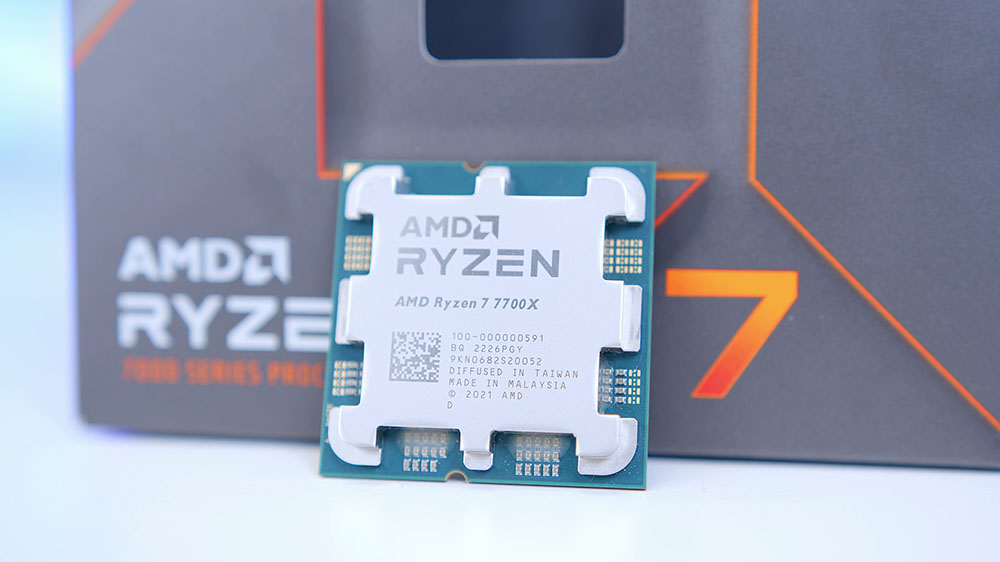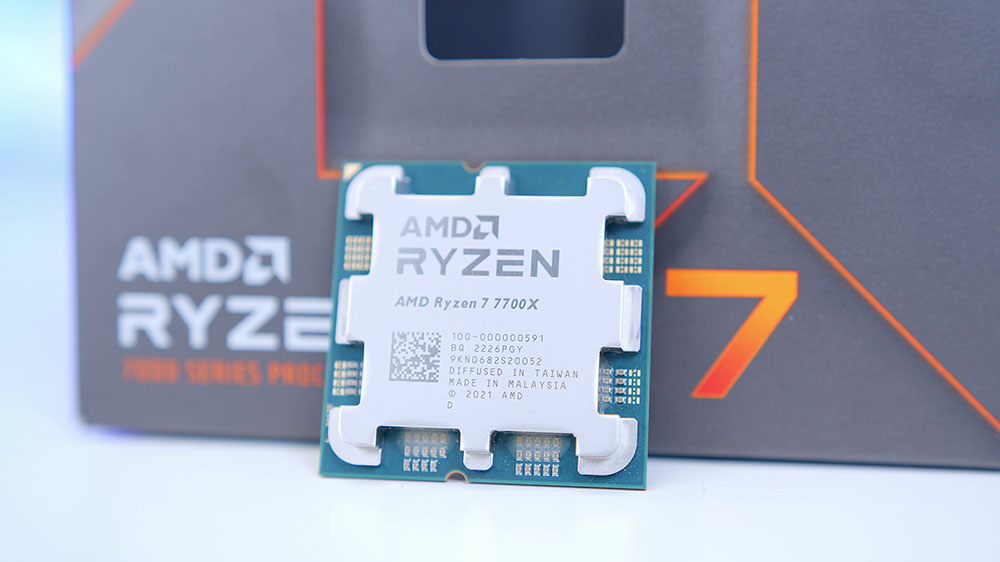 AMD's Ryzen 7000 CPUs provide the current Intel lineup with a good run for it's money, and inject crucial competition to the CPU market. The Ryzen 7 7700X offers similar performance to that of a 12600K in productivity applications, and offers excellent performance at 4K, making it an ideal pairing for the RTX 4080.
Of the Ryzen 7000 line-up, the 7700X is one of the better options when looking at price to performance. You're don't have to spend a fortune to secure a CPU that does well in 4K gaming, whilst opening up options for some productivity applications. As we've alluded to above, AMD's AM5 platform is better positioned for those that don't want to spend a fortune for new components should they need to upgrade the CPU later on. In terms of longevity, picking up a Ryzen 7 7700X is a better bet, if you're willing to sacrifice on some of the performance metrics.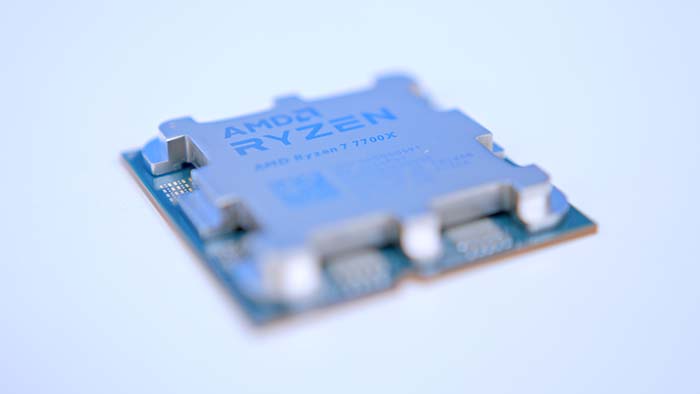 Unfortunately, the biggest downside to Ryzen 7000 CPUs is the rather high platform cost. Because this is the first iteration of AM5, consumers can expect to spend a fair bit more on a Ryzen 7000 build, comparative to other options.
Due to the change in thermal design, Ryzen 7000 processors also tend to run on the hot side. Although this is more for consumers building workstation-oriented systems, you'll need to pick up a strong cooler to ensure that thermals sit at a reasonable level.
Where to Buy
Buy the AMD Ryzen 7 7700X on:
4. Intel Core i9-13900K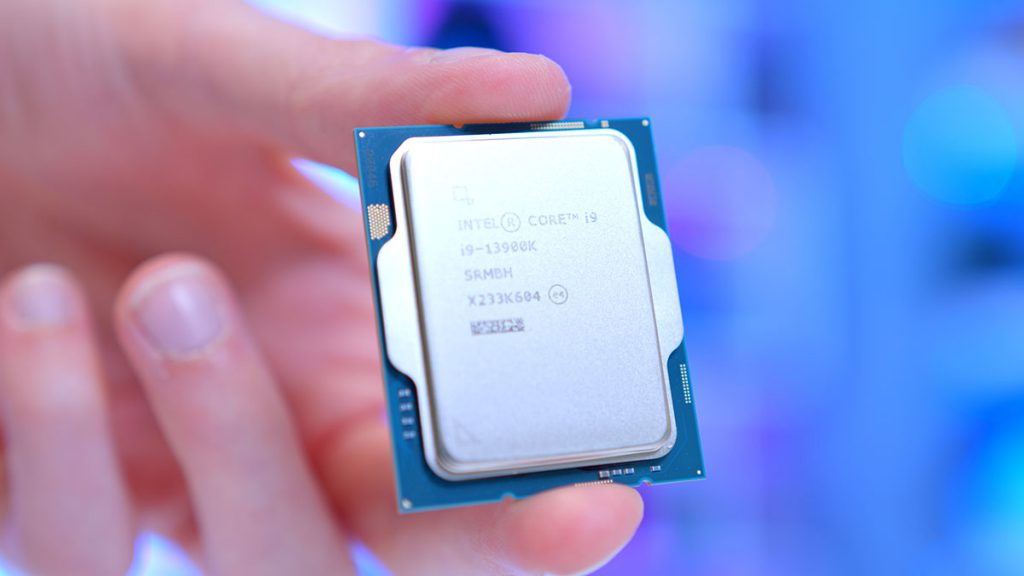 For our final CPU recommendation, we've chosen Intel's Core i9 13900K as a great option to pair with the RTX 4080. This CPU is quite literally the best gaming CPU we've ever seen from Intel, offering exceptional performance in pretty much anything you throw it at. 4K gaming poses no issue to this CPU, and high intensity workloads such as video editing or 3D-rendering won't make this CPU break a sweat. The 13900K is perfectly positioned to handle big workloads and when you're not working you can stick on your favourite game and ramp everything up to max.
The RTX 4080 is a very powerful GPU, and thus it needs the cores, threads, and clock speed to be able to keep up with the capability of this GPU. We would primarily recommend sticking to a high-end workstation PC if you're picking up the 13900K, as all of the other options can handle 4K gaming with minimal issues. The Core i9 13900K's power and performance will effectively be wasted on anything less than a high-intensity workstation.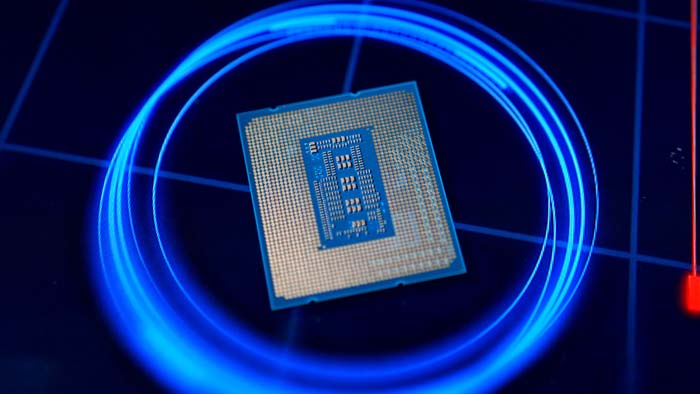 The biggest caveat as you've probably guessed, is the attached price tag. Having the 'best performance' crown comes with a rather hefty cost, so consumers will need to expect to spend a fair bit to secure this powerful titan.
The Core i9 13900K is definitely a powerful CPU to say the least, but consumers will need to pair a strong cooler with this processor due to the higher TDP. When numerous cores are being used, consumers can expect wattage to reach over 300W, with temperatures following suit.
Where to Buy
Buy the Intel Core i9 13900K on:
Factors to Consider
Now that we've cleared the sensitive argument of Intel vs AMD, we'll briefly cover some other factors you should consider before buying a CPU to pair with an RTX 4080. We've broken down the most important considerations below:
Motherboard Compatibility
Choosing a compatible motherboard is probably the most important point to consider, as this will determine whether your build actually works. Without hammering on about chipsets and motherboard types, you'll want to pick up a motherboard that has some extra usability features such as PCI-E armour. This will minimise any damage to your PCI-Express pins should the GPU sag, and in worst case, reduce the risk of snapping or breaking the entire slot. Although we can't imagine this happening on most boards, GPU sag is a real killer for PCI-E Slots, and with the weight of these new cards, you'll want to cover all of your bases.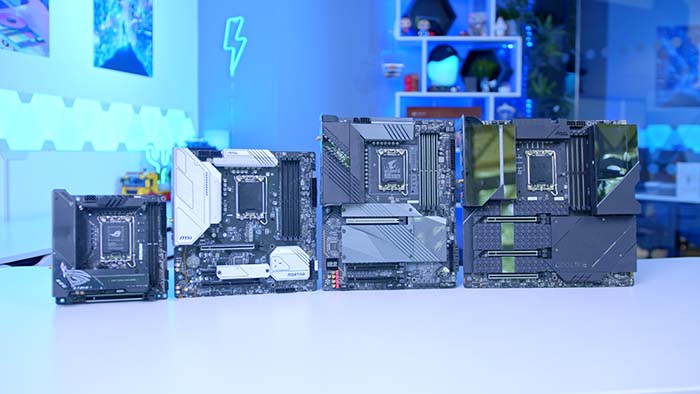 Platform Longevity
The longevity of the CPU platform you're using is a bit of a complicated factor. This effectively boils down to: Can you upgrade your CPU on the same platform to get better performance? If the answer is no, then you might want to reconsider your options.
The reason why I've included this is because the biggest downside to the RTX 4080 and 4090 GPUs is that they're effectively too good. The CPU to some extent ends up bottlenecking the GPU when it comes to frame output, because the graphics card is simply so quick. This can make a build that keeps CPU agreeability in mind particularly attractive.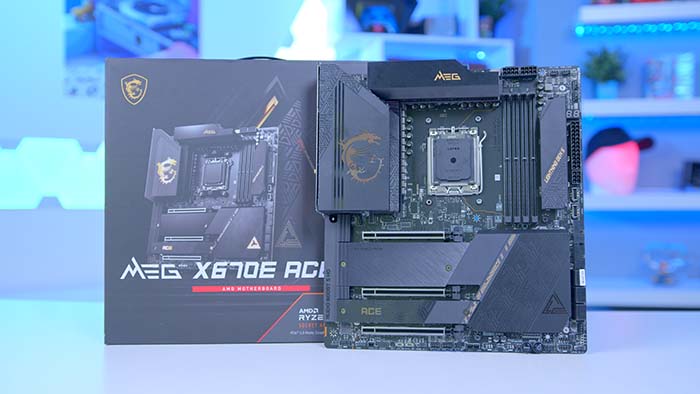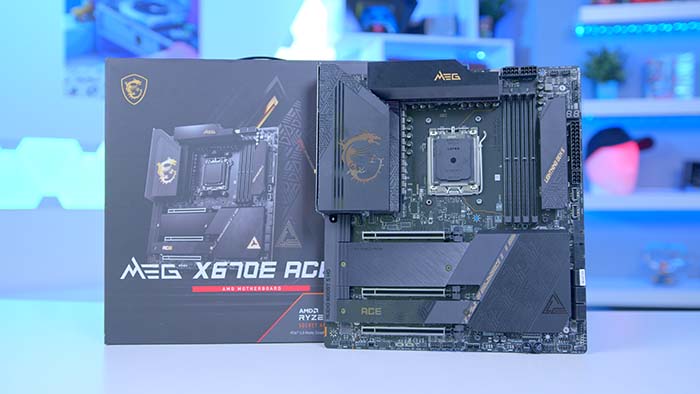 Conclusion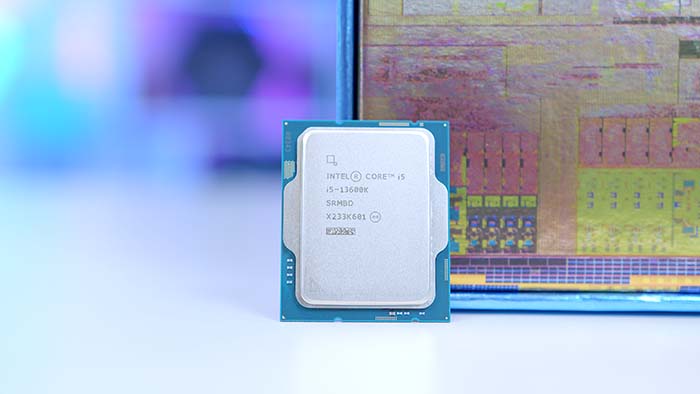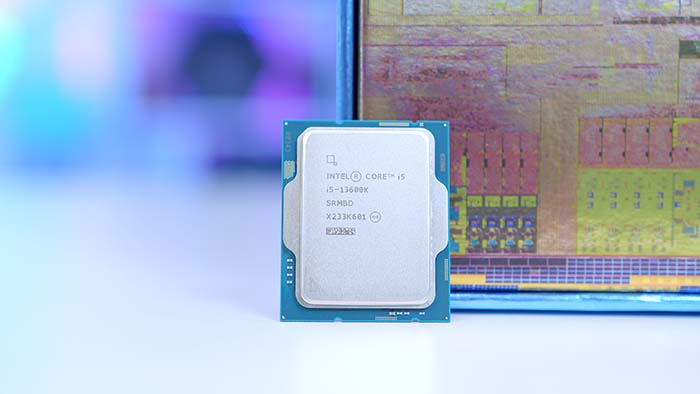 Best Overall CPU: Intel Core i5-13600K
Intel takes the win again with their Core i5 13600K, ranking as our favourite option to pair up with the RTX 4080. This CPU takes the cake when it comes to price to performance metrics. Consumers can expect to pay an awesome price, for a CPU that holds up extremely well in today's market.
Read our full Intel Core i5 13600K review or Buy the Core i5 13600K on Amazon.