Introduction
After much anticipation and waiting, Nvidia's RTX 4080 GPUs have landed, and the performance is certainly impressive. We've got our hands on the Founders Edition alongside a few other SKUs from MSI and Gigabyte, and have been busy working around the clock to figure out which components are best placed alongside Nvidia's new high-end 4080 beast.
With the RTX 4080, Nvidia has yet again demonstrated their dominance in the high end market. But, with such a powerful GPU, picking up a well-matched CPU can be a tricky endeavour, so which should you go for?
In today's article we'll be answering this very query by picking out the best CPUs to pair with Nvidia's brand new RTX 4080. We'll be taking a look at a range of options from Intel and AMD, with a breakdown as to why each CPU is a good shout.
Suggested Article: MSI GeForce RTX 4080 Suprim X Review – A 'Suprim' Design'
Choosing the Right CPU
Before we jump into our recommended picks there are some factors to consider before choosing your CPU. Choosing the right CPU for your system is a fine balance between use-case, and pricing. You don't want to buy a CPU that you ultimately won't need, as this money can be better spent on more RAM, a better looking case or faster storage.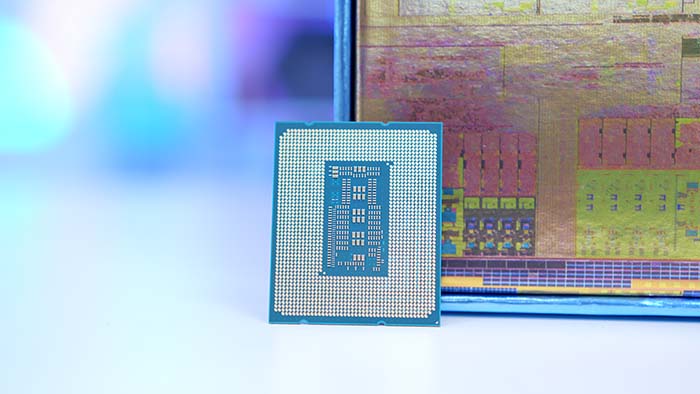 You want to ensure the CPU you choose has enough cores and threads for the games you play, and more importantly fast single-threaded performance for the best single-threaded metrics possible, typically the most important indication when it comes to gaming performance. Chips with more cores will also work better in tasks such as streaming, video editing or rendering, making designs like the i7 and i9 also a good shout for content creators.
AMD vs Intel
One of the biggest debates around any table of tech heads when it comes to building a PC is often Team Blue (Intel) vs Team Red (AMD). Over the past few years both of these manufacturers have been in a constant battle to retain the performance crown, each delivering a plethora of solid CPU options to the market. Both AMD Ryzen 7000 processors and Intel's 13th Generation are strong choices, with our reviews leaning more towards Intel for the time being.
AMD look to have the better architecture and platform going forward, though, which makes them one to watch again in the very near future. Currently, they are also held back by the platform costs of their processors, with AMD motherboard costing significantly more than their Intel counterparts. As time goes on, these board prices should drop and things will start to level out a bit more.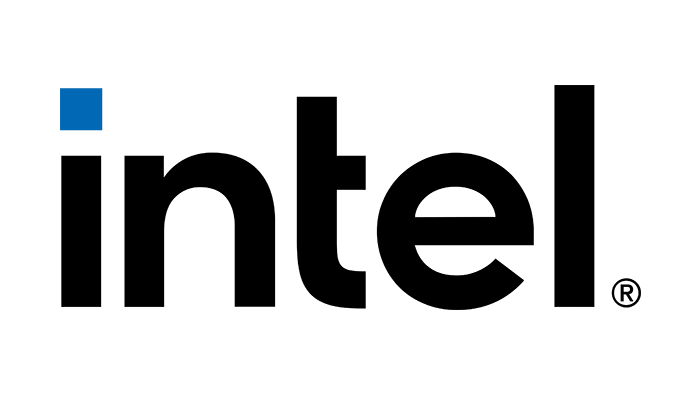 Intel CPUs
For quite some time, Intel has been the go-to for gamers due to their per-core performance. With Intel's most recent 13th generation models offering excellent clock speeds out of the box, alongside a significant improvement to cores. As a general rule, many users tend to opt for an Intel CPU over AMD because of their strong all-round performance. If you're building a multi-faceted system (a gaming and workstation PC), Intel is definitely the manufacturer we'd recommend at the moment for an RTX 4080 build.

AMD CPUs
AMD, on the other hand, lag behind a little at present, but do bring an impressive lineup to the market. Their Ryzen 3000 and 5000 CPUs allowed them to hit back at Intel for the first time in nearly 10 years, though some of that progress has seem a little stunted by the launch of Ryzen 7000.
Factors to Consider
Now that we've cleared the sensitive argument of Intel vs AMD, we'll briefly cover some other factors you should consider before buying a CPU to pair with an RTX 4080. We've broken down the most important considerations below:
Motherboard Compatibility
Choosing a compatible motherboard is probably the most important point to consider, as this will determine whether your build actually works. Without hammering on about chipsets and motherboard types, we recommend you check out the table below, along with some further reading on motherboard compatibility. We've put together a Motherboard Compatibility guide on the latest CPUs, which covers all of the compatible sockets and chipsets for both Intel and AMD.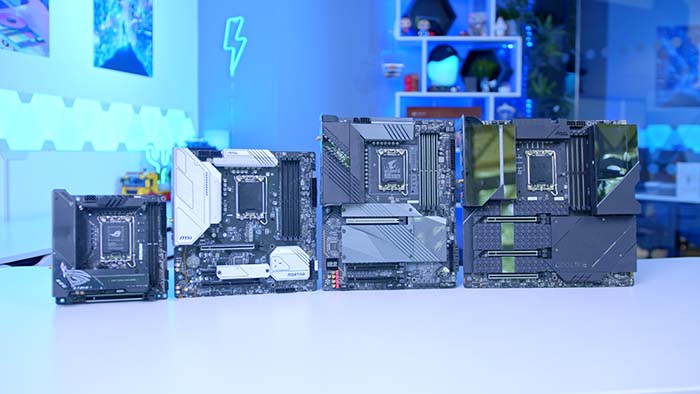 | | | |
| --- | --- | --- |
| CPU Range | Socket Type | Compatible Motherboards |
| Intel 13th-Gen | LGA1700 | Z790, Z690, B660, H670, H610 |
| Intel 12th-Gen | LGA 1700 | Z790, Z690, B660, H670, H610 |
| AMD Ryzen 7000 | AM5 | X670E, X670, B650E, B650 |
| AMD Ryzen 5000 | AM4 | X570, X470, B550, B450, A520 |
As you can see from the table, Intel 13th and 12th generation CPUs work on all of the 600 and 700 series motherboards, giving you a wide range of choice, both in terms of features and budgets. For AMD Ryzen 7000 and 5000, the sockets are entirely different and therefore they are not compatible with each other. If you're looking at upgrading from Ryzen 5000 to 7000 you'll need to pick up an entirely new motherboard and DDR5 RAM for the new platform as Ryzen 7000 is DDR5 only.
For this reason you'll want to pick up a motherboard that has some extra usability features such as PCI-E armour. This will minimise any damage to your PCI-Express pins should the GPU sag, and in worst case, reduce the risk of snapping or breaking the entire slot. Although we can't imagine this happening on most boards, GPU sag is a real killer for PCI-E Slots, and with the weight of these new cards, you'll want to cover all of your bases.
Platform Longevity
The longevity of the CPU platform you're using is a bit of a complicated factor. This effectively boils down to: Can you upgrade your CPU on the same platform to get better performance? If the answer is no, then you might want to reconsider your options.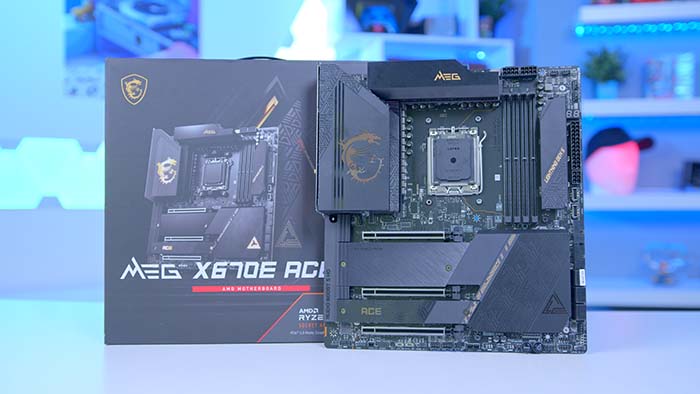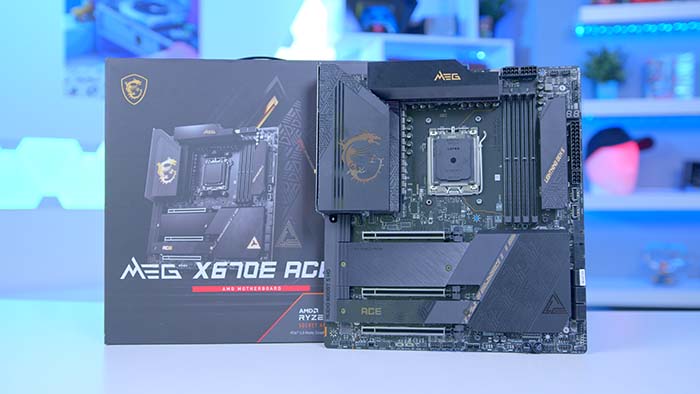 The reason why I've included this is because the biggest downside to the RTX 4080 and 4090 GPUs is that they're effectively too good. The CPU to some extent ends up bottlenecking the GPU when it comes to frame output, because the graphics card is simply so quick. This can make a build that keeps CPU agreeability in mind particularly attractive.
DDR4 vs DDR5
Besides Intel vs AMD, DDR4 vs DDR5 is one of the other major arguments in the industry right now. You might see major publications, or manufacturer marketing saying "you need DDR5 for gaming" and frankly, this is total utter rubbish. DDR5 is currently pretty weak in terms of its performance gains, and simply not worth the extra cash.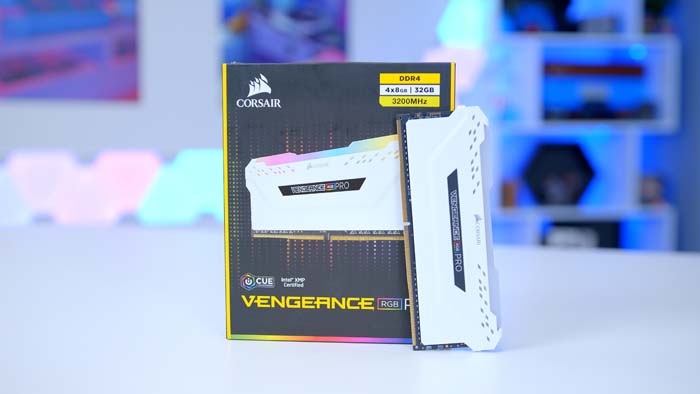 DDR4 is the go-to for 90% of consumers right now, something which makes Intel's options (chips that support both memory standards) an attractive option. AMD's Ryzen 7000 lineup sadly only supports DDR4 memory.
Over time we'll see the prices for DDR5 memory drop, making it advantageous for those that already have a DDR5 motherboard, as they'll start to see performance gains with improved memory. But until the prices drop and the performance increases, we'd recommend sticking to a high speed DDR4 kit. For those looking to make their PC stand the test of time, you'll want to pick up DDR5, but be aware that there aren't any major benefits as of right now when it comes to performance.
Best CPUs for the Nvidia RTX 4080
1. Best Budget CPU – Intel Core i5 13600K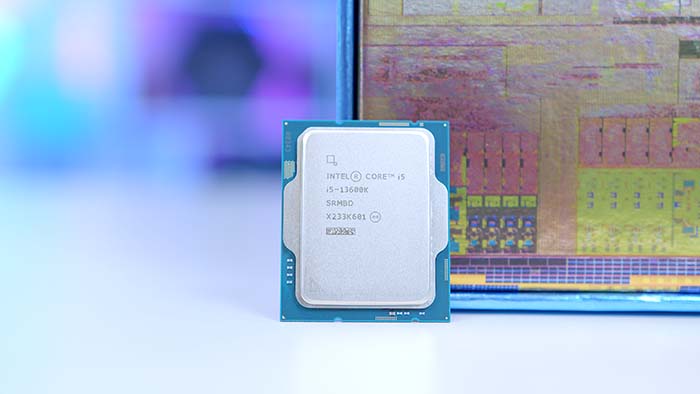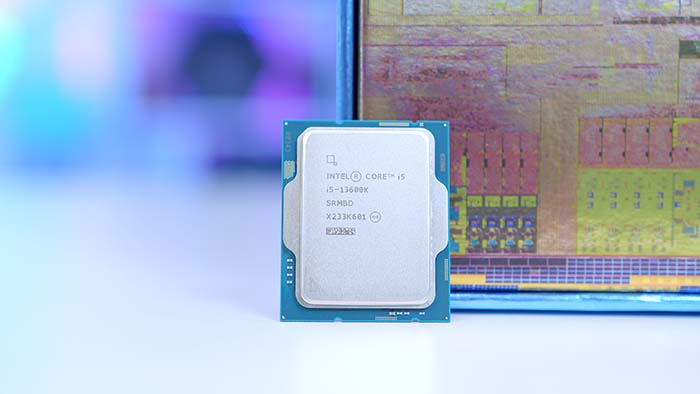 Key Specs:
Core Count: 14
Thread Count: 20
Base Clock Speed: 3.5GHz
Boost Clock Speed: 5.1GHz
Max Turbo Power: 181W
Overclockable: Yes
Intel's Core i5 13600K is our first pick as the best budget option to pair with the RTX 4080. While it feels slightly odd to call an i5 the 'budget' option, it is extraordinary to be able to pair an i5 chip with an RTX 4080 – demonstrating just how good Intel's new release is. The reason we've picked out this CPU is due to its core and thread counts high clock speeds, specs that are more than enough to handle 4K gaming. The Core i5 13600K is able to outperform the Core i9 12900K in single threaded benchmarks, and sits in between AMD's previous 5900X and 5950X when it comes to multithreaded performance. This makes it great as a low-end workstation CPU, too, if you're also looking at workloads such as video editing.
Not to mention, the price of this CPU is excellent. Building a system with the Core i5 13600K is relatively cheap as you have the choice between 12th and 13th gen motherboards, along with support for DDR4 and DDR5 RAM. Overall, this is a great budget CPU for the RTX 4080 for those shopping on a little bit of a budget.
Pros
Very reasonably priced.
Excellent single core performance.
Perfect for a powerful mid-range system.
Cons
May experience bottlenecking in certain titles.
Multithreaded performance not as strong.
Buy the Intel Core i5 13600K on:
2. Best All-Rounder – Intel Core i7 13700K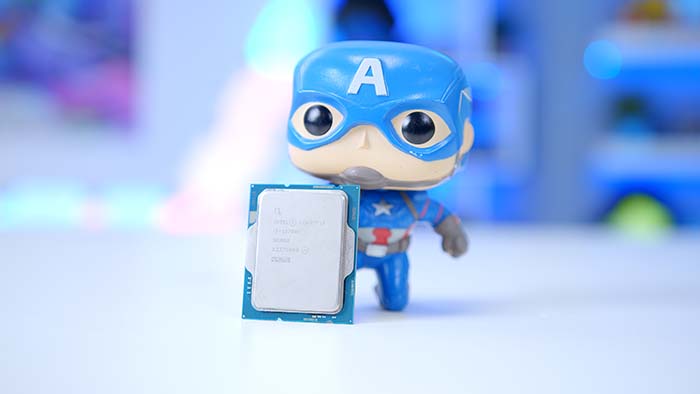 Key Specs:
Core Count: 16
Thread Count: 24
Base Clock Speed: 3.4GHz
Boost Clock Speed: 5.4GHz
Max Turbo Power: 253W
Overclockable: Yes
Intel's Core i7 13700K is quite possibly one of the best CPUs we've ever tested when it comes to value and performance. In terms of power, this CPU sits on par with, and sometimes has better performance than, the Core i9 12900K. In multi and single threaded benchmarks, the Core i7 13700K nearly tops the charts sitting next to AMD's latest Ryzen 9 7950X. This makes it perfect for a 4K gaming/workstation PC. Gaming also poses no issue to the 13700K where we saw an average of over 100 frames in most of the titles that we played even when Ray-Tracing was enabled. Combine this with the new Ada Lovelace architecture and your smooth sailing in games.
I'd argue that the 13700K is probably the best CPU to pair with the RTX 4080. You're getting an excellent mid-range option at a very reasonable price that offers extremely promising performance in both games and productivity applications. If you're being a bit more price conscious about your build, but want some of the best performance money can buy, the 13700K is a solid bet!
Pros
Excellent single and multithreaded performance.
Perfect for 4K gaming or productivity applications.
Very reasonably priced.
Cons
Not as powerful as the Core i9 13900K.
High thermal output demands a sufficient cooler.
Buy the Intel Core i7 13700K on:
3. Best AMD CPU – AMD Ryzen 7 7700X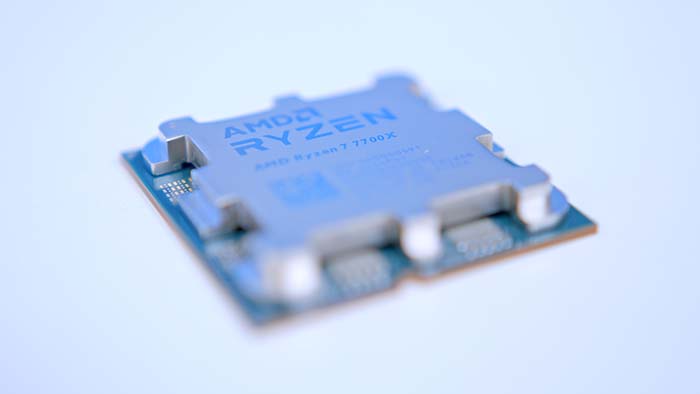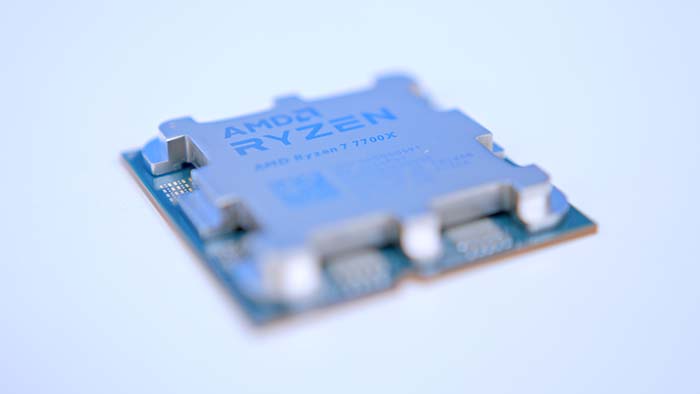 Key Specs:
Core Count: 8
Thread Count: 16
Base Clock Speed: 4.5GHz
Boost Clock Speed: 5.4GHz
Default TDP: 105W
Overclockable: Yes
AMD's Ryzen 7000 CPUs were an interesting introduction into the market. While Intel seems to have retained performance dominance, AMD's new products stack up very well by comparison, and naturally force Intel to be a little more competitive when it comes to pricing and power. The Ryzen 7 7700X offers similar performance to that of a 12600K in productivity applications, and sits nearly on par with the Core i9 12900K in 4K gaming.
Of the Ryzen 7000 lineup, the 7700X is one of the better options when looking at price to performance. You're not having to spend a fortune to secure a CPU that does well in 4K gaming, whilst opening up options for some productivity applications. As we've alluded to above, AMD's AM5 platform is better positioned for those that don't want to spend a fortune for new components should they need to upgrade the CPU later on. In terms of longevity, picking up a Ryzen 7 7700X is a better bet, if you're willing to sacrifice on some of the performance metrics.
Pros
Relatively well priced compared to other options.
Great metrics in 4K gaming.
AM5 platform will be supported for a long time.
Cons
Isn't able to outperform most of the 13th-Gen options.
Forced DDR5 requirement will increase overall build cost.
Buy the AMD Ryzen 7 7700X on:
4. Best High-Performance Option – Intel Core i9 13900K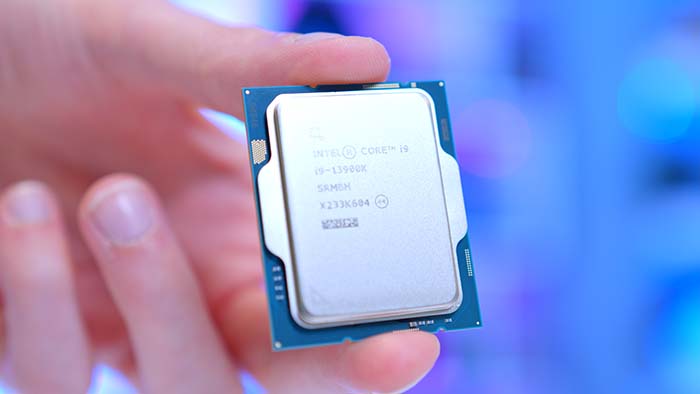 Key Specs:
Core Count: 24
Thread Count: 32
Base Clock Speed: 3GHz
Boost Clock Speed: 5.8GHz
Max Turbo Power: 253W
Overclockable: Yes
For our final CPU pick, we've chosen Intel's Core i9 13900K. This CPU is quite literally the best gaming CPU we've ever seen, offering exceptional performance in pretty much anything you throw it at. 4K gaming poses no issue to this CPU, and high intensity workloads such as video editing or 3D-rendering won't make this CPU break a sweat. The 13900K is perfectly positioned to handle big workloads and when you're not working you can stick on your favourite game and ramp everything up to max.
The RTX 4080 is a very powerful GPU, and thus it needs the cores, threads, and clock speed to be able to keep up with the capability of this GPU. We would primarily recommend sticking to a high-end workstation PC if you're picking up the 13900K, as all of the other options can handle 4K gaming with minimal issues. The Core i9 13900K's power and performance will effectively be wasted on anything less than a high-intensity workstation.
Pros
The most powerful consumer gaming CPU you can buy.
Perfect for a workstation PC build.
Can handle 4K gaming with zero issues.
Cons
Quite an expensive CPU.
Will need a good CPU cooler to offset the high thermal output of this CPU.
Buy the Intel Core i9 13900K on: