Introduction
All of the brand new Intel 13th-Gen CPUs are finally here, and we've got our hands on a range of the new SKUs. So far in our testing it seems that all of the new CPUs are excellent and provide a significant performance boost when compared to alternatives and predecessors. We've put together three PC builds featuring the new Intel CPUs, and today we're putting a Core i5 13600K build together. To see how it performs we've paired it up with some excellent mid-range components such as Nvidia's RTX 3060Ti, and 16GB of 3200MHz Corsair memory.
Below you'll find a breakdown of the main components that feature in this build, along with some mid-range peripherals, and of course – benchmarks!
Suggested Article: Intel Core i5 13600K Review – A Mid-Range Performance Titan
Main Components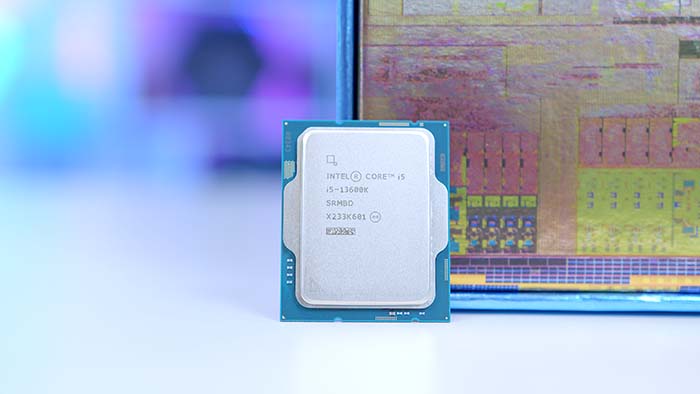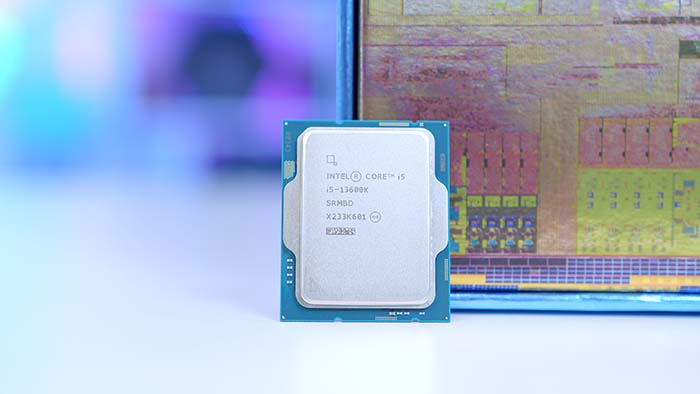 CPU: Intel Core i5 13600K
First off is our CPU, the Intel Core i5 13600K. This CPU offers better performance than AMD's previous generation Ryzen 9 5900X, and is perfectly designed for 1080P and 1440P games, along with some light video editing or rendering. Intel have done an excellent job with the generational upgrade, and for the price of this CPU, you really can't argue with the performance.
Buy the Intel Core i5 13600K on:
Key Facts:
Boost Clock Speed: 5.1GHz
Core Count: 14
Thread Count: 20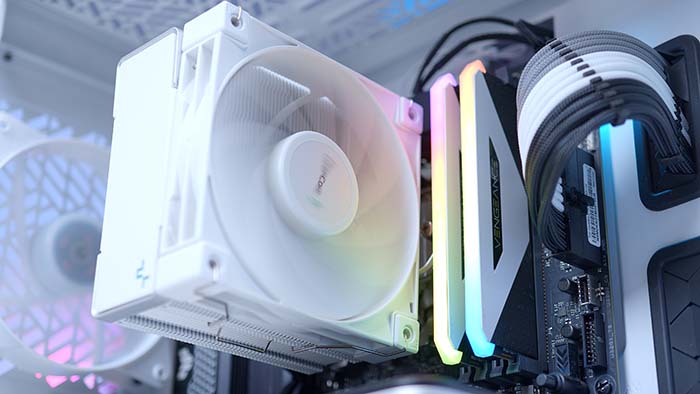 CPU Cooler: DeepCool AK400
Due to the smaller size of this build, any space that can be spared is important. Because of this, we've gone for an air cooling option. DeepCool's AK400 may be compact, but it offers a great amount of cooling for the budgeted price. Features such as the fluid dynamic bearing fans and heat dissipation will help to keep our system cool, and leave plenty of space and money for our other components.
Buy the Deep Cool AK400 on:
Key Facts:
Max RPM: 1850
Connector Type: 4-Pin
RGB: No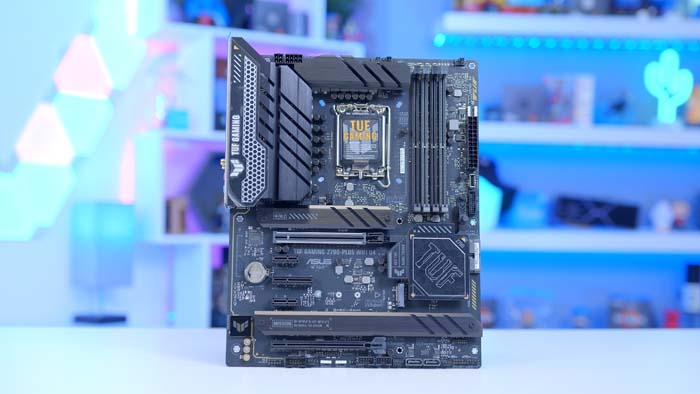 Motherboard: ASUS TUF Gaming-Plus WiFi Z790
To pair up with our new Intel Raptor Lake CPU, we've picked up the ASUS TUF Gaming-Plus WiFi Z790 motherboard. Specifically designed for the 13th-Gen Intel processors, the new Z790 chipset is ready to handle all the latest technology. Supporting the likes of PCI-E 5.0, WiFi 6, and Gen4 M.2 slots, this motherboard is a great option for anyone looking to get the best out of their shiny new parts.
Buy the ASUS TUF Gaming-Plus WiFi Z790 on:
Key Facts:
Form Factor: ATX
Built-in IO Shield: Yes
Max Memory: 128GB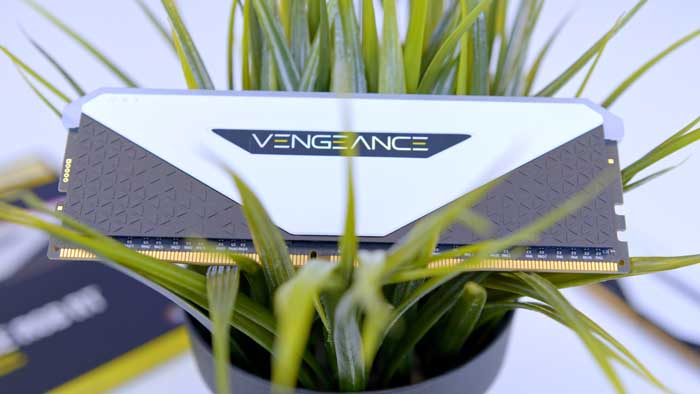 RAM: Corsair Vengeance RGB RT 16GB DDR4
For our memory, we've picked the 16GB DDR4 version of Corsair's Vengeance RGB RT. The 16GB of memory and 3200MHz boost clock speed will be more than enough to provide solid performance for our mid-range build. And with the help of Corsair's iCUE lighting software, the design of the Vengeance DIMMs look great in any build.
Buy the Corsair Vengeance RGB RT 16GB DDR4 on:
Key Facts:
Capacity: 16GB
Clock Speed: 3200MHz
CAS Latency: 16-20-20-38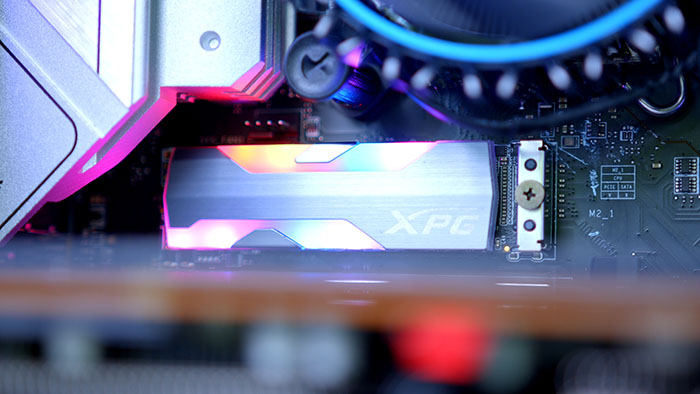 SSD: XPG Spectrix S20G 1TB
Adding some extra storage to today's build is the XPG Spectrix S20G. This SSD provides 1TB of additional storage, along with read speeds of 2500MB/s and Write Speeds of 1800MB/s. Whilst this isn't the most powerful PCI-E Gen3 option on the market, it makes up for it with an eye-catching RGB design which will spice up our build.
Buy the XPG Spectrix S20G 1TB on:
Key Facts:
Capacity: 1TB
Read Speeds: 2500MB/s
Write Speeds: 1800MB/s
Interface: PCIe Gen3 x4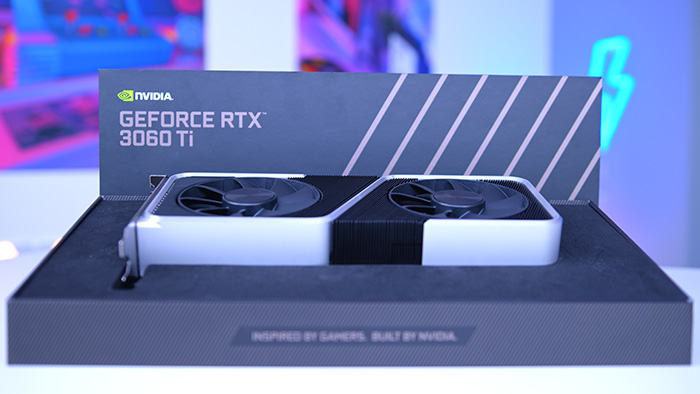 GPU: Nvidia RTX 3060Ti Founders Edition
We're keeping our GPU choice classy with the founders edition RTX 3060Ti. Nvidia's RTX 3060Ti performs well in both 1080P and 1440P, and with Nvidia's industry leading DLSS technology, 4K even becomes a possibility. As one of the best value for money options available, this subtle but sleek GPU is the perfect choice for our mid-range build.
Buy the Nvidia RTX 3060Ti Founders Edition on:
Key Facts:
CUDA Cores: 4864
TDP: 200W
RT Cores: 38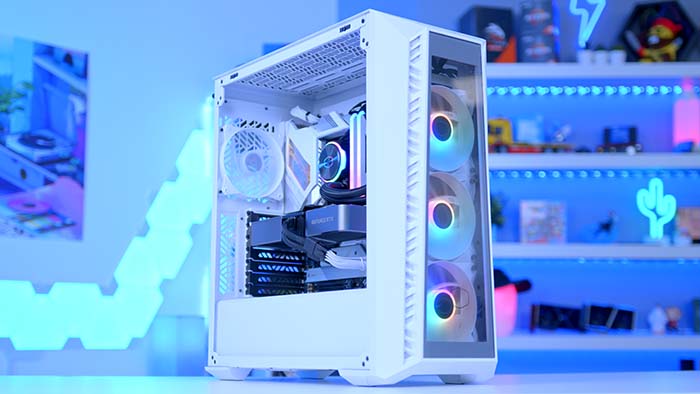 Case: Cooler Master Masterbox 520
To enclose all of the components featured in this build, we've opted for the Cooler Master Masterbox 520. Although this case is compact, it makes the most of the reduced space to ensure assembly is quick and easy. Features such as the removable top panel and breathable power supply shroud optimises airflow and modification, making it an ideal choice for any mid-range build.
Buy the Cooler Master Masterbox 520 on:
Key Facts:
Form Factor: Mid-Tower
Fan Support: 7 x 120mm
Motherboard Support: ATX, E-ATX, microATX, mini-ITX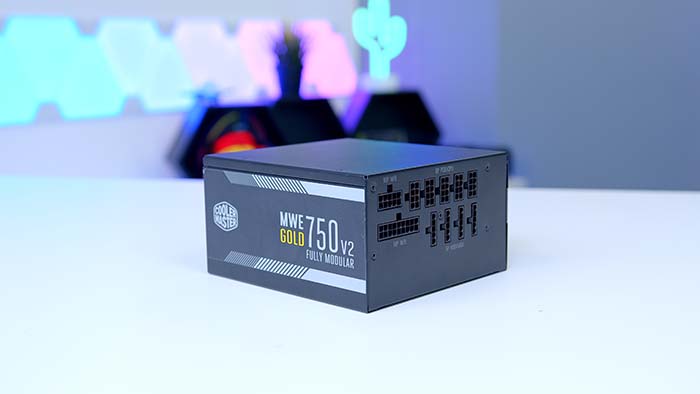 PSU: Cooler Master MWE Gold 750 V2
Finally, we have selected another Cooler Master product to supply power to our i5 13600K build. The MWE Gold 750 V2 is a fully modular power supply designed to deal with high temperatures, which makes it good option for overclocking. Like many other components in this build, the MWE Gold 750 V2 is a reliable choice that provides great value for money.
Buy the Cooler Master MWE Gold 750 V2 on:
Key Facts:
Wattage: 750W
Modular: Fully
Efficiency: 80+ Gold
Peripherals
To finalise our build we've picked out some excellent peripherals that provide an competitive edge within games, but sit within our price bracket. We've been somewhat more price conscious, but all of the options we've picked out are still perfect for the PC build we've put together today.
Logitech G Pro TKL Keyboard & Mouse Combo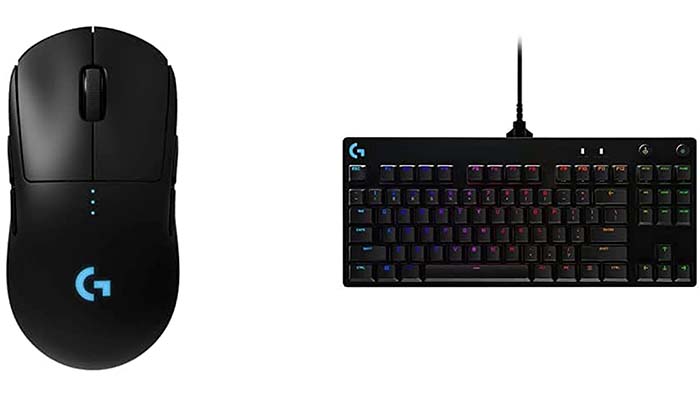 This Logitech G Pro keyboard and mouse combo is perfect to save some money on peripherals while offering a competitive advantage within your favourite games. The G Pro TKL has a compact design with GX Blue switches which are robust and responsive. Meanwhile, the 25K DPI hero sensor featured on the G Pro mouse is designed for pure accuracy so that you can land the headshots you need to win the game!
Buy the Logitech G Pro Mouse and Keyboard Combo on:
Logitech G Pro X Wired Gaming Headset
The G Pro X is a wired gaming headset bringing crystal audio and 7.1 surround sound with the 50mm drivers. The microphone also excellent clarity which can be improved with the Blue VO!CE technology using the Logitech G Hub software. This plush and comfortable design has a very strong and durable build. The clear surround sound powered by DTS Headphone:X 2.0 also allows you to pinpoint your enemies location without hindrances.
Buy the Logitech G Pro X Wired Gaming Headset on:
Benchmarks
Now for the part you've all been waiting for. If you've read any of our new content on the 13600K you'll know that this new CPU is awesome, and an excellent GPU pairing is Nvidia's RTX 3060Ti. We've thrown these two together to see what results we can get, and overall we're very impressed. We've put loads of graphs together so you can see how the 3060Ti performs in a variety of settings against other graphics cards. All of the full gaming benchmark runs can be found on our YouTube channel – 'Benched'.
Gallery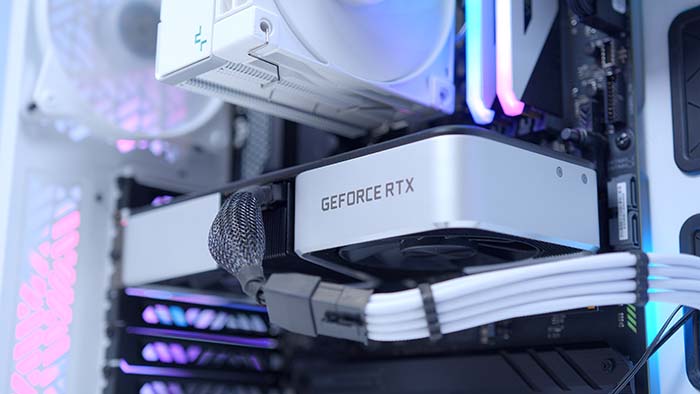 Video