Introduction
Intel's most recent 13th-Gen CPUs have been a massive success across the board, offering significant improvements versus 12th-Gen, whilst keeping prices at a reasonable level. Intel has dominated the PC gaming and workstation space with the rise of 12th-Gen options, and they've retained this with the 13th-Gen launch back in October 2022.
The Core i5 13600K in particular is one of the best CPUs on the market right now, offering an excellent value-proposition versus other SKUs available at a similar price point. The 13600K is perfect for gaming, and can handle a variety of workstation applications, all whilst maintaining relatively normal temperatures, contrasting to some of the Ryzen 7000 options we've seen.
So what does this mean for consumers looking to pick up a CPU cooler? Is the best option just a stock cooler from Intel, to save on some money? Or should you spend a little bit more to ensure thermals are consistently low across all applications.
In this article we'll be answering these very questions with a roundup of the best coolers for the 13600K. We'll be breaking down cooler compatibility, which type of cooling is better, along with all of our recommendations for this SKU!
Suggested Article: Intel Core i5 13600K Review – A Mid-Range Performance Titan
Our Recommendations
1. Deepcool AK500
👑 The best budget CPU cooler.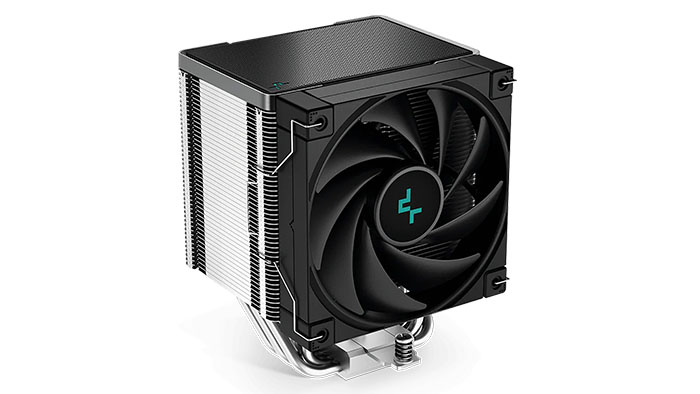 Introduction
First up in our CPU coolers roundup is Deepcool's AK500. The AK500 is a bit of an underdog in the cooler space, as it often ends up being pushed out of the limelight by it's sibling, the AK620. Nonetheless, the AK500 is still an excellent option if you're looking for an excellent budget cooler. Coming in at around $50, this cooler is excellent for those with a restrictive budget to work with.
Performance wise, the AK500 offers similar metrics to the AK620, but with one less fan and heatsink fin stack. Admittedly, airflow is slightly weaker with this option due to the lack of a fan, but the extended and very chunky heatsink will aid with heat dissipation. This cooler is also pretty quiet overall, with a max decibel rating of 31.5, so even at load, this cooler should be quiet. It is a little bit lacking when it comes to aesthetic, but I'd argue that the price and performance will be the main determiner for the majority of consumers.
Key Specs
| Key Specs | Deepcool AK500 |
| --- | --- |
| Max Fan Speed | 1850RPM |
| Connector Type | 4-Pin PWM |
| RGB | No |
| Heat Pipes | 5 |
| Socket Compatibility | Intel – LGA 1700, 1200, 115# / AMD – AM5, AM4 |
Things We Like
Solid pricing: The biggest selling point of the AK500 is that it comes in at a more than reasonable price point considering the performance metrics. Consumers can expect to pay $50 or less for this cooler, making it a great option for users on a budget.
Great thermals: The AK500 is a pretty solid all-rounder when it comes to performance. The addition of a 5th heatpipe contrasting to the AK400 enhances cooling, whilst keeping noise levels relatively low.
Things We Don't Like
Size may cause restrictions: The AK500 is a pretty chunky cooler, and with the 120mm fan, the size of this tower cooler only increases. You'll want to make sure that you don't have any clearance issues with RAM and other components before you decide to install the AK500.
Not great in terms of aesthetic: This cooler is one of the more boring options that we've come across. Although the black fan will blend in quite well, the massive silvery heatsink is a bit of an eyesore, especially as there's no RGB lighting to ease this either.
Summary
Deepcool's AK500 is one of the best budget coolers on the market right now offering strong thermal performance with a very competitive price point. It isn't the best looking option you can find, but I'd argue that most consumers with a restrictive budget will definitely want to consider this cooler for a cheaper or mid-range PC.
Features: 3.5/5
Design: 3.5/5
Performance: 4.3/5
Value for Money: 4/5
Pros
Solid price point.
Good thermal performance.
Easy to install.
Cons
Not ideal for overclocking.
Doesn't offer the best aesthetic.
Where to Buy
Buy the Deepcool AK500 on:
2. Cooler Master Hyper 212 Halo
👑 The best RGB air CPU cooler.
This particular model offers a unique halo ring-themed fan offering impressive visuals when it comes to RGB lighting. Both the fan and the outer ring are entirely RGB and can be fully customised with Cooler Master's MasterPlus+ software. The enlarged MF fan blades offers great airflow, whilst maintaining stability and air pressure throughout your system. Cooler Master have also gone a step further with this cooler by offering a black top cover, further adding to the sophisticated aesthetic of this cooler.
Key Specs
| Key Specs | Cooler Master Hyper 212 Halo |
| --- | --- |
| Max Fan Speed | 2050RPM |
| Connector Type | 4-Pin PWM |
| RGB | Yes |
| Heat Pipes | 4 |
| Socket Compatibility | Intel – LGA 1700, 1200, 115# / AMD – AM5, AM4 |
Things We Like
Competitive price point: The Hyper 212 Halo is one of the more competitive options on the market sitting at $50 or so. Based on the performance metrics, this makes it pretty comparable to the Deepcool AK500 and AK620, which are equally excellent coolers.
Simple installation: Cooler Master's AIOs and air coolers are super easy to install minimising the amount of extra parts needed. Consumers can expect to have this tower installed within minutes, streamlining the building process!
Things We Don't Like
Has less heatpipes: As a rule of thumb, coolers that have more heatpipes perform better as they can equally disperse the heat around the entirety of the cooler. However, the Hyper 212 Halo only has 4, which will hinder thermal performance contrasting to some other options we've looked at.
Design won't be for everyone: Although I do quite like the circular halo fan, I do understand how it might feel out of place. For consumers that prefer the more traditional fan look, we'd recommend looking at the original Hyper 212 RGB tower!
Summary
Cooler Master's Hyper 212 Halo is an awesome cooler with a great aesthetic. This is one of the few coolers to offer a well-rounded look that incorporates both the tower and some RGB, whilst still offering great performance. Pricing is also pretty competitive, making it ideal for somewhat price conscious consumers.
Features: 3.8/5
Design: 4/5
Performance: 4/5
Value for Money: 4/5
Pros
RGB looks great.
Easy to install.
Solid all-round performance.
Cons
Can't really handle overclocking.
Aesthetic won't be for everyone.
Where to Buy
Buy the Cooler Master Hyper 212 Halo on:
3. Noctua NH-D15 Chromax Black
👑 The best performing cooler.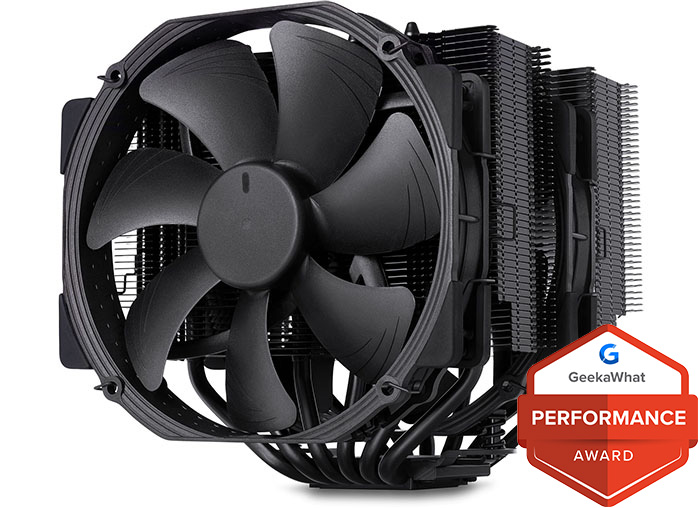 Introduction
Yet again, appearing on another buyers guide roundup is Noctua's NH-D15. We've featured this incredible cooler a significant number of times in various buyers guides because it is awesome. Noctua have retained the 'top-dog' spot for quite some time when it comes to air coolers. The Nh-D15 has been updated a number of times to match the current socket mounting, with Noctua including AM5 and Intel's LGA 1700 sockets.
The NH-D15 is one of the best performing options, giving many Liquid AIOs a run for their money. This cooler can easily handle overclocking on the lower-end chips, and won't even break a sweat with high intensity applications. Not only this, but the NH-D15 will also remain silent while under load, maintaining constant pressure, but not adding any annoying whirring or buzzing sounds. Although it is lacking on the RGB front, I feel most consumers will put this aside, considering how strong this cooler is in most fields.
Key Specs
| Key Specs | Noctua NH-D15 Chromax Black |
| --- | --- |
| Max Fan Speed | 1500RPM |
| Connector Type | 4-Pin PWM |
| RGB | No |
| Heat Pipes | 7 |
| Socket Compatibility | Intel – LGA 1700, 1200, 1151, 1150, 1155, 2011, 2066 / AMD – AM5, AM4 |
Things We Like
Incredible performance: Noctua's NH-D15 is still one of the best coolers on the market, offering incredible thermals across the board whilst maintaining low noise levels, making it perfect for a near-silent system.
Super easy to install: Whilst offering great performance, the NH-D15 is also one of the easiest coolers to install, minimising any extra mounting hardware or tools during the building process.
Things We Don't Like
Quite pricey: Due to popularity and stocking, the price of the NH-D15 has risen significantly in recent years. Although it isn't the most expensive cooler we've seen, it is still above the $100 mark, which puts it somewhat out of the reach for budget consumers.
Size may cause clearance issues: The NH-D15 is one of the biggest air coolers on the market, sporting 140mm fans, and a dual-tower style. This does mean you might have clearance issues with other fans and components dependent on what you've picked out.
Summary
Noctua's NH-D15 is the best air cooler on the market when looking at performance metrics. It holds up very well against pretty much everything you throw it at, and can deal with overclocking too. Consumers can expect near-silent performance, at a pretty reasonable price overall. Definitely worth taking a look at if you're building a high performing system.
Features: 3.8/5
Design: 3.8/5
Performance: 4.6/5
Value for Money: 4.5/5
Pros
Excellent performance across the board.
Easy to install.
Effectively silent.
Cons
Quite expensive.
Size can cause clearance issues.
Where to Buy
Buy the Noctua NH-D15 Chromax Black on:

4. Cooler Master MasterLiquid PL240 Flux
👑 The best mid-range CPU cooler.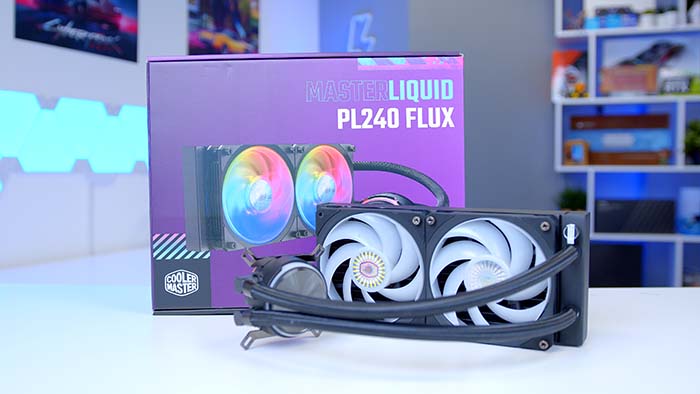 Introduction
We're keeping the GeekaWhat regulars coming with our next pick in this roundup, the Cooler Master MasterLiquid PL240 Flux. This 240mm AIO CPU cooler has proven to be a reliable choice within the office, featuring in a number of different mid-range gaming PC builds. Using a dual chamber pump, this CPU cooler keeps the liquid flowing to make sure that the heat is removed before the i5 13600K gets too hot to handle.
Unlike the previous Cooler Master product featured in this roundup, the MasterLiquid PL240 Flux includes two PL-Flux fans, which provide a whopping amount of airflow that will be able to keep the temperatures of most CPUs down. In terms of design, this CPU cooler adopts a fairly conventional design, so there won't be much issues when slotting this cooler into your next gaming PC.
Key Specs
| Key Specs | Cooler Master MasterLiquid PL240 Flux |
| --- | --- |
| Pump Speed | Not Listed |
| Max Fan Speed | 2300RPM |
| Connector Type | 4-Pin PWM |
| RGB | Yes |
| Socket Compatibility | Intel – LGA 1700, 1200, 1151, 1150, 1155, 2011, 2066 / AMD – AM5, AM4 |
Things We Like
Lots of airflow: The two PL-Flux fans packaged with this CPU cooler reach a max of 2300RPM, allowing heat to be pushed out of a system at an impressive pace. Therefore, you can expect the CPU temperatures to stay nice and chilly when paired with this cooler.
Case compatibility: Along with a more efficient method of transferring heat, liquid coolers provide a more natural fit within modern PC cases compared to air coolers. This means there is less concerns when positioning this CPU cooler into most gaming builds.
Things We Don't Like
Pricing: It's no surprise to see that the improved efficiency and additional parts on liquid coolers comes with an hike in price. As a result, this may not be the most ideal option for those looking to build a budget-friendly gaming PC.
More difficult to install: Another factor to consider when picking up a liquid cooler is the additional complications with the installation process. This shouldn't be an issue for more experienced builders, but novices may want to consider an air cooler if they are worried about costly errors.
Summary
On the whole, the Cooler Master MasterLiquid PL240 Flux is a fairly affordable liquid cooling solution that provides an abundance of airflow, allowing mid-range systems to perform with a reduced risk of overheating. Whilst this design is a jump in price compared to most air coolers, those willing to dish out the required funds will be happy with the results.
Features: 4/5
Design: 4.2/5
Performance: 4.3/5
Value for Money: 4/5
Pros
Optimal airflow.
Lack of clearance issues.
Lots of RGB lighting.
Cons
Relatively pricey.
Complicated installation process.
Where to Buy
Buy the Cooler Master MasterLiquid PL240 Flux on:
5. Corsair iCUE H100i RGB Elite
👑 The best 240mm CPU cooler.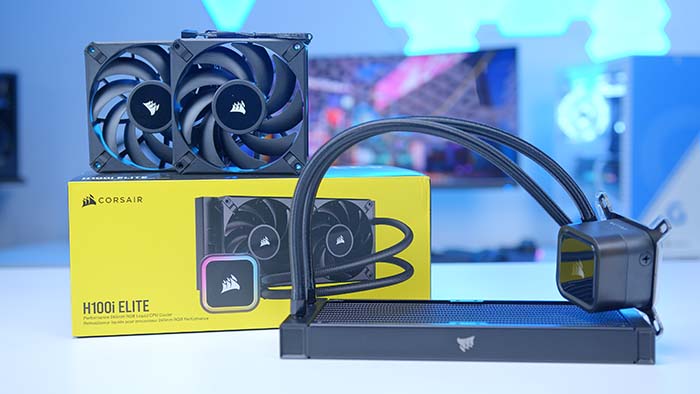 Introduction
To round off our list, we have a rather luxurious option in the form of Corsair's iCUE H100i RGB Elite. Even though this model is one of Corsair's least expensive 240mm AIO coolers, it still provides the high-quality features we've come to expect from Corsair products. We're always impressed with the consistent blend of style and substance that Corsair provides throughout their selection of products, and the H100i RGB Elite is no exception.
As the name suggests, this CPU cooler includes RGB lighting on the water pump, but it bizarrely excludes any colour on the fans. The resulting appearance when placed into a build is bound to divide opinions, but we enjoy the distinct look this cooler provides. No matter what you think of the aesthetic, anyone that has used Corsair's iCUE software will be happy to hear that this cooler is compatible with the industry-leading application.
Key Specs
| Key Specs | Corsair iCUE H100i RGB Elite |
| --- | --- |
| Max Pump Speed | 3500RPM |
| Max Fan Speed | 1850RPM |
| Connector Type | 4-Pin PWM |
| RGB | No |
| Socket Compatibility | Intel – LGA 1700, 1200, 1151, 1150, 1155, 1156, 1366, 2011, 2066 / AMD – AM5, AM4, sTRX4, sTR4 |
Things We Like
Reliable thermals: Thanks to the powerful water pump and low-noise fans, this CPU cooler will keep the i5 13600K nice and cool without making too much noise, allowing gamers to focus on the task at hand.
Corsair iCUE support: Connecting to iCUE allows users to monitor the temperature of their system, adjust settings such as the fan speeds, and alter the lighting effects to match other iCUE compatible products within their gaming PC.
Things We Don't Like
Expensive for mid-range systems: In a similar way to the previous entry featured on this list, the H100i RGB Elite comes with the caveat of a higher price tag that may be out of the targeted budget for a lot of mid-range PC builds.
Lack of RGB on fans: Whilst a lack of RGB fans is fairly common for a CPU cooler, it is strange to exclude when there is RGB on the water pump. Because of this, you'll either love or hate how this cooler impacts the overall aesthetic of your build.
Summary
The Corsair iCUE H100i RGB Elite is an intriguing design that will elevate the thermal regulation and aesthetic of any gaming PC it gets thrown into. Whilst the appearance of this 240mm cooler is up for debate, the strong heat dissipation and software integration at a fairly affordable price makes it a great option for mid-range gamers willing to invest in a high-quality cooling solution.
Features: 4.2/5
Design: 4/5
Performance: 4.5/5
Value for Money: 4/5
Pros
Excellent thermal regulation.
Corsair iCUE compatible.
Low-noise fans.
Cons
Fairly pricey.
No RGB fans.
Where to Buy
Buy the Corsair H100i RGB Elite on:
Is Liquid Cooling Necessary for the Core i5 13600K?
If we had to be blunt – then no – you don't need a liquid cooler for a PC that includes an i5 13600K processor. But like most considerations when building a gaming PC, the truth is more nuanced than a simple yes or no. Both air and liquid coolers have their advantages, with the best choice often coming down to the needs of the consumer.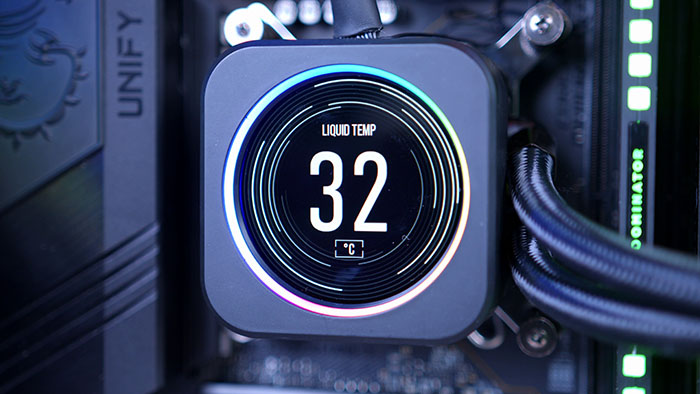 Air coolers tend to be the preferred choice for price-conscious consumers looking to save the pennies when building their PC, whilst liquid coolers are the go-to for those wanting the best performance possible, as well as all the bells and whistles that comes with it. Because of this, picking a cooler for mid-range processors like the Core i5 13600K can be very convoluted.

However, a powerful air cooler should be more than capable of keeping the i5 13600K cool during most tasks, putting the choice between an air or liquid cooled system down to personal preference. We normally lean towards liquid coolers, especially if we intend to use a build for productivity based tasks, but an air cooler is great fopr those on a restricted budget.
Intel 13th-Gen Compatibility
One of the first questions that consumers have when choosing a CPU cooler for a 13th-Gen gaming PC is whether their new component will fit in with the other parts in their existing or prospective builds. This is because most generations of CPUs and coolers come with their own unique mounting hardware to allow them to connect without any obstructions or performance limitations, which can lead to some pricey mistakes if the wrong components are paired together.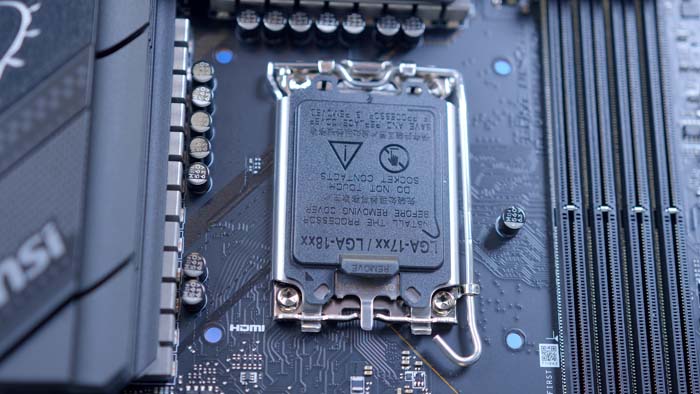 Luckily, anyone picking up a CPU cooler for the i5 13600K won't have to worry about this issue, as all of Intel's 13th-gen processors use the LGA 1700 socket, which is the same as the previous generation CPUs. As a result, the vast majority of CPU coolers on the market will include the mounting hardware needed to attach to this CPU without any issues. However, it is always worth double-checking before trying to install an older CPU cooler.
Why You Can Trust Us
Anyone that has read through our suggestion may be wondering what makes us qualified to provide our opinions on these components? Well, here at GeekaWhat, we're lucky enough to receive a range of products from a various manufacturers every week. Whenever a new product comes into the office, our team of PC hardware and gaming experts put them through strenuous testing to see whether they are worth considering for a PC build. In order to keep the testing fair, we conduct specific procedures such as inspections and benchmarks to forge an overview of the product in question, in which we outline its strengths, weaknesses, and their ideal use-case.
If you would like to find out more about the GeekaWhat team or review our editorial promise, head over to the About Us section.
How We Tested CPU Coolers for the Intel Core i5 13600K
In order to test and evaluate the range of CPU coolers that are compatible with the i5 13600K, there are a number of factors that we take into consideration, which include:
Cooling performance
Compatibility
Design
Value for Money
Conclusion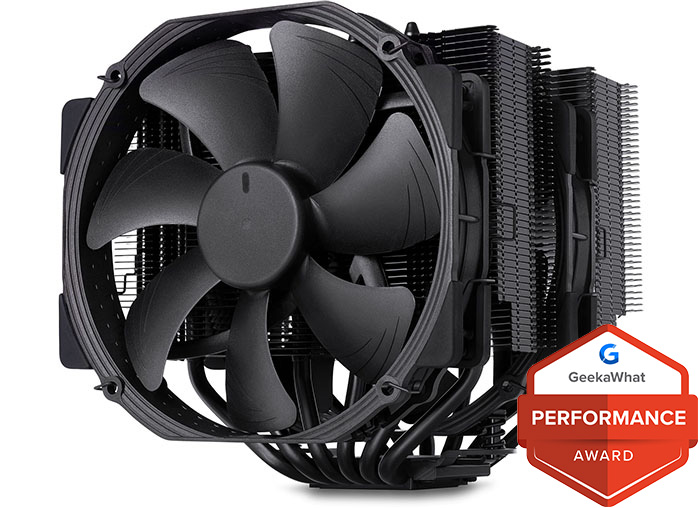 Best Overall CPU Cooler for Intel Core i5 13600K: Noctua NH-D15 Chromax Black
Noctua's NH-D15 is one of the best air coolers available, offering excellent airflow in both mid-range and high-end gaming PCs that utilise an i5 13600K. It is fairly pricey for an air cooler, but it looks like an absolute when compared to the liquid alternatives. Let's just say that there's a reason that we've given this CPU cooler a GeekaWhat performance award!
Looking for more information? Read our full Intel Core i5 13600K review, or buy the Noctua NH-D15 Chromax Black on Amazon
Frequently Asked Questions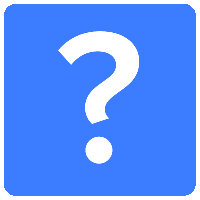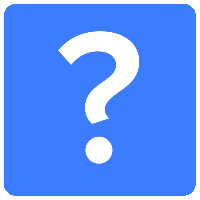 Do I Need a CPU Cooler for the Core i5 13600K?
Yes. A cooler will stop this CPU from getting too hot, which helps to avoid any catastrophic damage to the CPU or any other components within a gaming PC.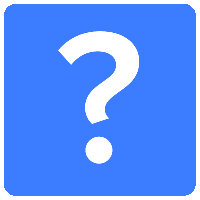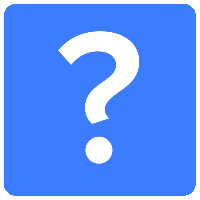 Is the Core i5 13600K Worth Buying?
Intel's i5 13600K is a great CPU for a mid-range gaming PC, as it will have no problems running all the latest titles at both 1080p and 1440p.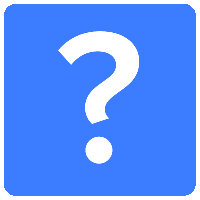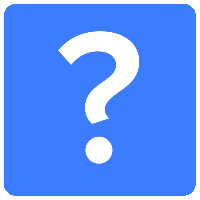 Can I Overclock the Core i5 13600K?
Yes! Any Intel CPU that includes a 'K' within its name can be overclocked, allowing for improving performance. However, anyone looking to overclock their i5 13600K should pick up a powerful CPU cooler to keep temperatures down.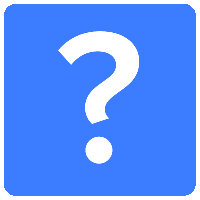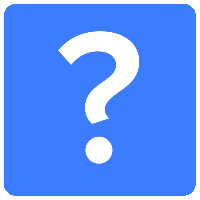 Why Does the Size of a CPU Cooler Matter?
The size of a CPU cooler impacts the amount of PC cases that it will be able to support it. In addition, it can also have an effect on the ability to install additional RAM or SSDs.