Introduction
Your PC case is the home that houses all of your components for your build. It is vital that you choose the right case, because this will ensure you won't have any clearance issues, that there's enough airflow and ventilation to keep your system cool, but also that you get the features you want. But with a myriad of chassis' on the market, and with a plethora of different designs, how do you prioritise which features to look out for? And which of those features are worth considering for your next PC case?
In this article we'll be answering your burning questions pertaining to the features you should look out for when purchasing a case. This series of articles seeks to provide all of the information and answers for anything PC building whether you're upgrading or starting from fresh. In today's coverage, we'll be delving into the ten main features you should keep an eye out for when picking out a case, and how they'll affect your PC build during and after you've finished.
Before You Get Started
Before we dive right into the best features, there's a few starting points we'd recommend considering that should minimise any hassle later down the line. The first one is size, how big do you want your case to be? This seems like a silly question, but size does matter when it comes to cases! If you prefer something more portable, you'll want to take a look at Mini-ITX cases, as these are the smallest options on the market. Alternatively if you're not really bothered about how big your build is going to be, a Mid-Tower case will be suitable. Ultimately the bigger or smaller a case is, will affect how many features the case has overall.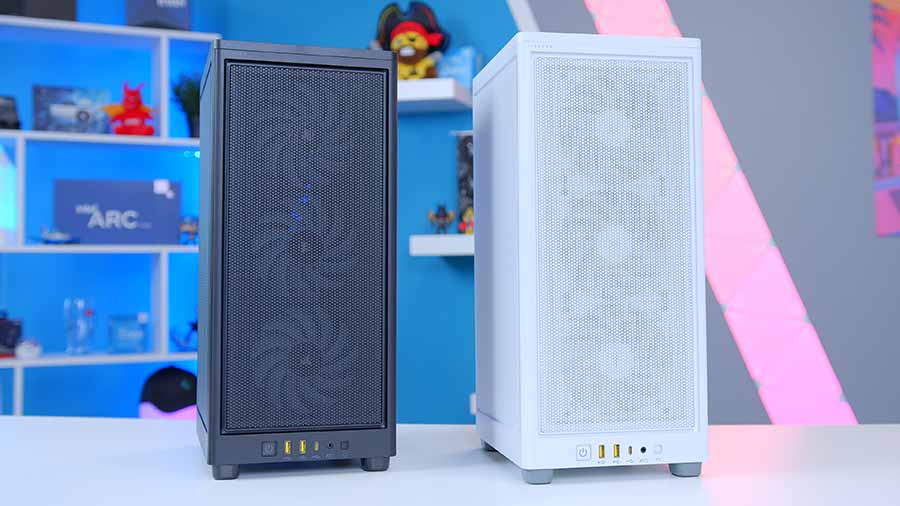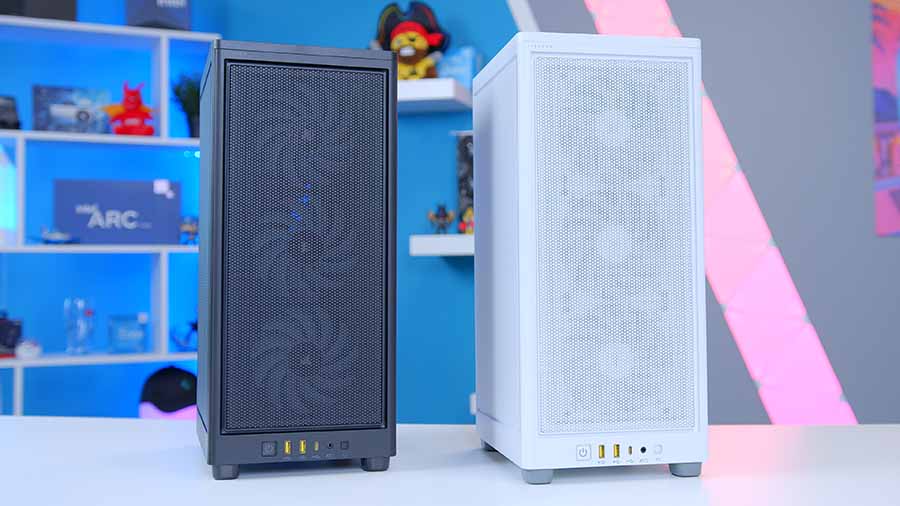 Clearance is another point to consider too. In the wake of gigantic graphics cards it is pivotal that consumers with modern GPUs ensure they have enough clearance so as not to run into any installation problems. This means you'll want to check the length of your GPU, and see if it matches up to the max GPU length on the specs page of your chosen case. As a general rule, we recommend around 50mm-100mm of extra clearance beyond the size of your case as this will minimise any issues you have if you've decided to front mount or bottom mount your cooler.
The third and final factor we'd urge consumers to consider, is budget. Again, this might seem silly, but cases have become quite expensive in the past couple of years. And while cheap cases do still exist, these budget-oriented options aren't as good as they used to be, so I'd argue there's a considerable premium on fancier features. Needless to say, budget is as important as it will always be, especially if you're looking to build a feature-rich PC.
Top 10 Case Features to Look Out For
1. Adjustable PCI-E Covers & Vertical Mounting
This feature is a 'two-in-one' because I feel they both go hand in hand. We've seen a lot of cases recently start to incorporate the option for vertical GPU mounting, which is great because it adds some additional flair. But I feel adjustable PCI-E covers have started to pop up more, and act as a better alternative to ripping out all of your PCI-E covers.
What I mean by adjustable PCI-E covers, is the ability to move the covers for your graphics card around to a different area of the case, or rotate them. Two cases spring to mind that have utilised this, these are the Thermaltake CTE T500 Air, and MSI's more recent Gungnir 300R. Although I'd say being able to adjust your PCI-E covers is more of an optional feature, it is still useful to have if you'd like to mount your GPU vertically.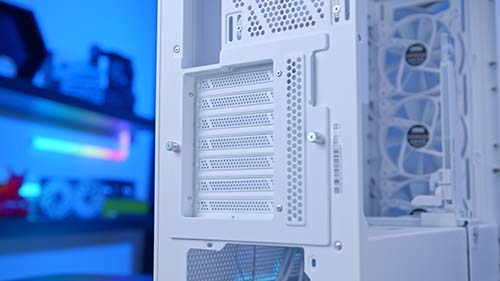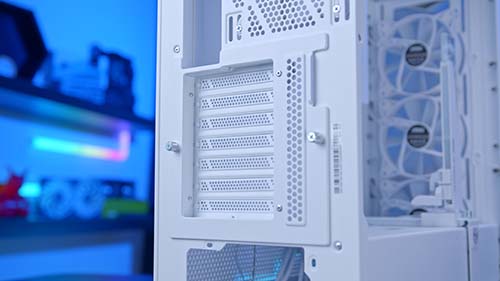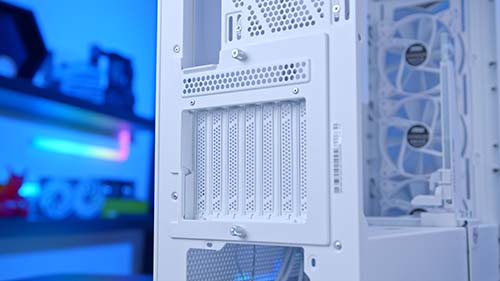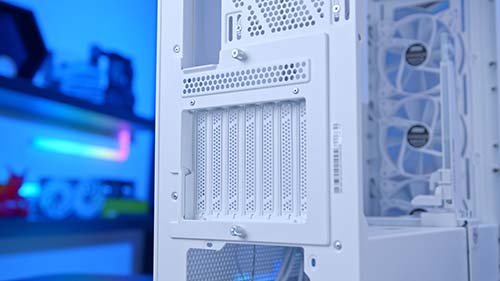 2. Mesh, All the Mesh!
Cases with mesh panels are all the rage nowadays, so much so, that cases with a glass front panel have moved out of the limelight. This is probably for the best, based on the fact that ventilation is much easier through a mesh panel than through a solid sheet of tempered glass. I'm personally a big fan of this move, because it minimises airflow issues.
It is worth noting that just because a case has mesh doesn't necessarily it is designed particularly well when it comes to ventilation, as a general rule we'd recommend going for a case with mesh over one that has plenty of tempered glass.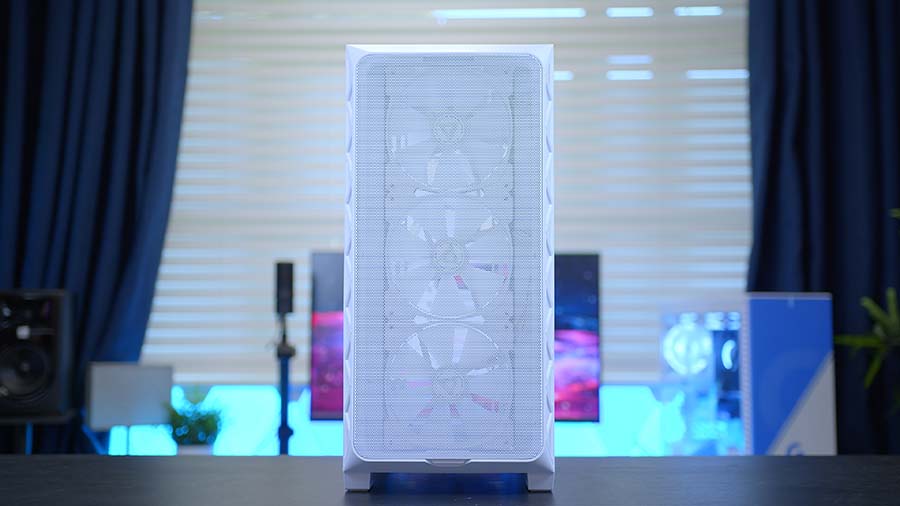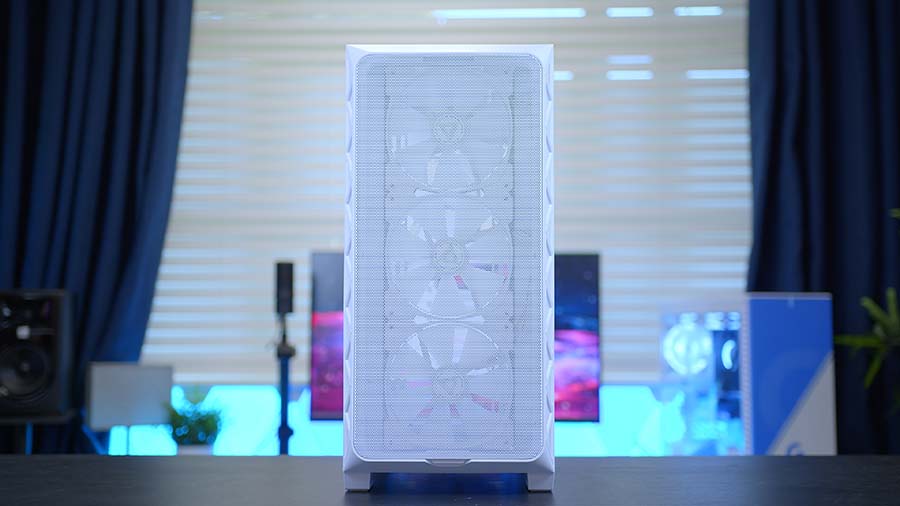 3. Solid Cable Management Assistance
Cable management is the bane of all PC builders. Once you've built your PC, no one wants to spend the next three hours making all of their cables look fancy to then rip it all up six months later because of an upgrade. So picking out a case that can help you with cable management is vital if you want to avoid any hassle both during, and after you've built your PC.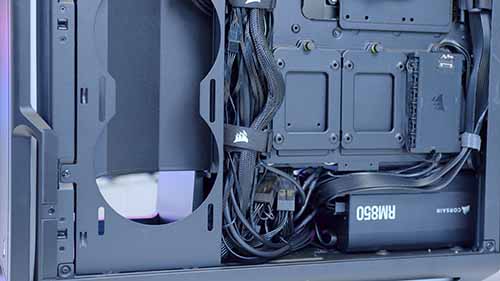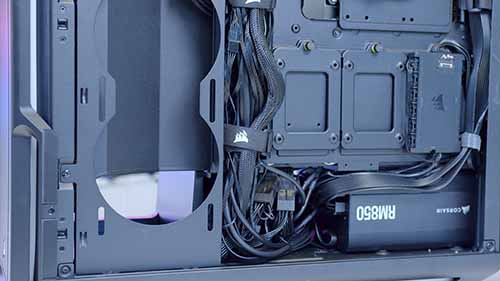 This means keeping an eye out for deep cable channels that allow you to just cram in the mess and forget about them. Velcro ties, or included cable ties are extremely useful as well, as this will help keep your cables a bit cleaner if you're willing to put the effort in to get them into their channels.
Rubber grommets or cable concealment panels are awesome too. These can hide your cable mess at the front of the case, ensuring that its a party in the front, and business in the back.
4. RGB Fans & General Lighting
As we all know, a gaming PC isn't a proper gaming PC without RGB to some effect, which is why so many components offer RGB lighting in some way or another. Cases tend to do this in a couple of ways, included RGB fans, or lighting strips around the case. A lot of manufacturers charge a premium on an RGB case version, so it is worth noting that you'll be paying more to secure an RGB case versus its plain counterpart.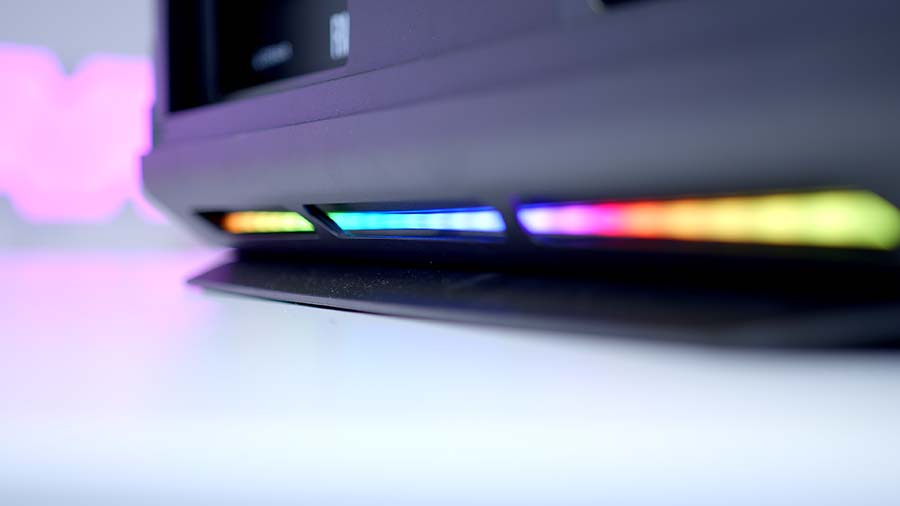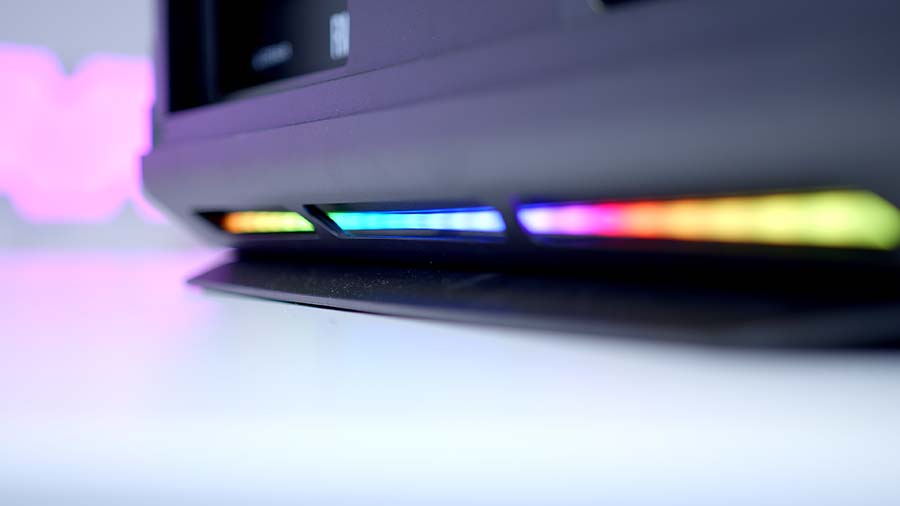 But if you're willing to swallow the cost, RGB can make your PC build go from a five, to a ten pretty quickly. There are a couple of notable cases worth mentioning that take RGB to the next level, these are Corsair's iCUE 5000T, and Lian Li's O11D EVO RGB. The 5000T has been a favourite in the GeekaWhat office and is well worth considering if you're an RGB lover. Lian Li's O11D EVO RGB, is a bit more minimalist, but offers an incredibly sleek RGB strip that spans the entire case.
5. Pre-Installed Fans
It is quite frustrating when you see case that says "maximised for airflow" but then only comes with one or two fans. It makes little sense to me to pick out a case that only comes with a couple of fans, because you'll just be adding more money to the final cost of your build when you find out you need two more to keep your components cool. Either way, we recommend keeping an eye out for a case that offers two or more fans, as this just minimises hassle, and cost. RGB fans are also preferable, but you'll want to keep in mind that these generally cost more than non-RGB options.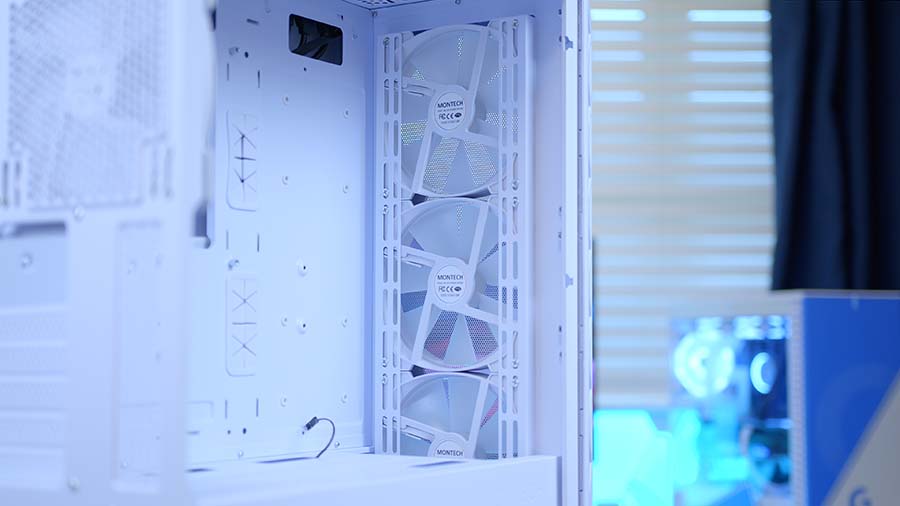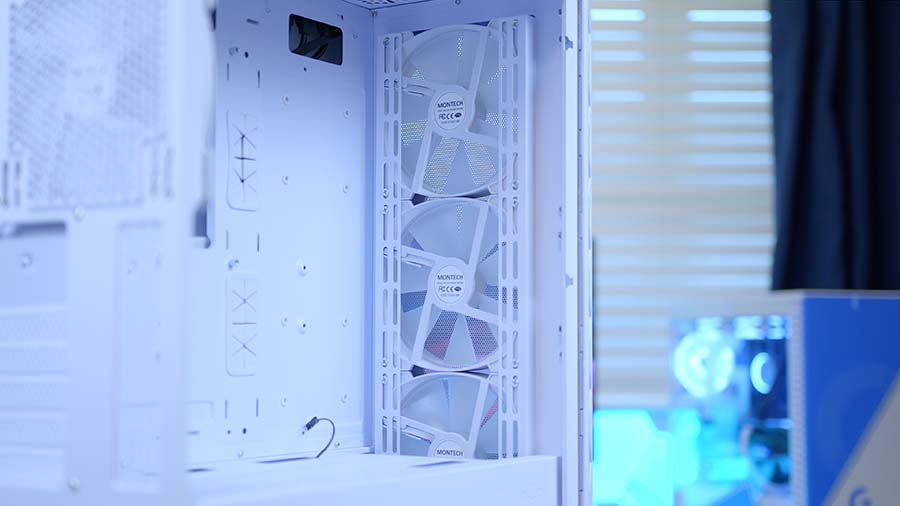 6. Modularity & Disassembly
In the past couple of years we've started to see the rise of modular designs from a few manufacturers. These cases provide different focuses on modularity whether its for CPU coolers, or the ability to swap out panels of the case for different ones. A modern example of this is Lian Li's O11D range, both new and old. These cases are perfect for those that love to tinker, but they just provide an extra element of customisation that allows you to make your build your own. Most notably, Lian Li's newest O11 Vision offers a modular motherboard and graphics card tray that allows you to assemble most of your PC outside of the case, which is really awesome to see.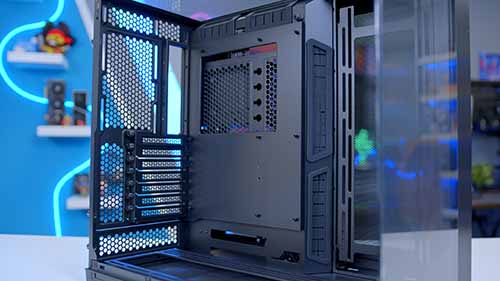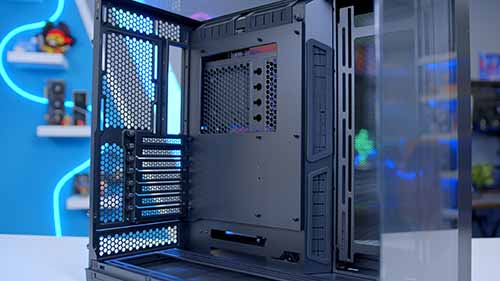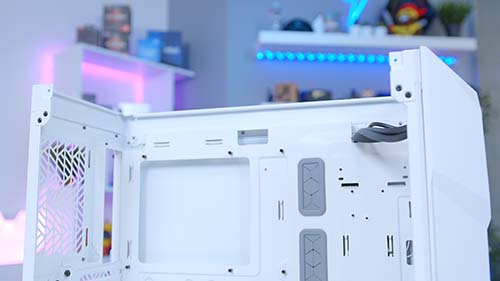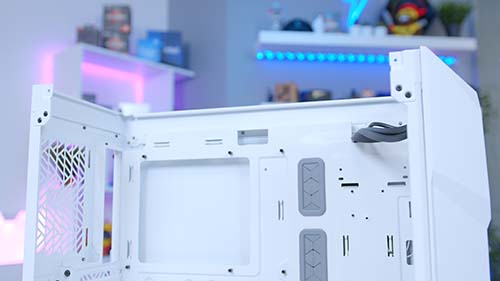 Hand in hand with modularity is disassembly. Allowing consumers to remove some of the larger parts of their case so they can get to smaller and tougher areas that aren't really accessible unless you've got tiny hands. We love to see cases that have a removable top panel or front panel, and we're hoping that more manufacturers provide removable panels which makes the building process much simpler.
7. Offers a Reasonable Set of IO
Front IO isn't the most important feature, but if you're the kind of consumer that has plenty of peripherals, a well-rounded set of USBs can save some hassle when plugging things in. I feel that two USB 3.2 ports of some variety is a bare minimum, and well worth looking out for. If your case has more than this, along with 3.5mm audio jacks, I'd say this is a big win.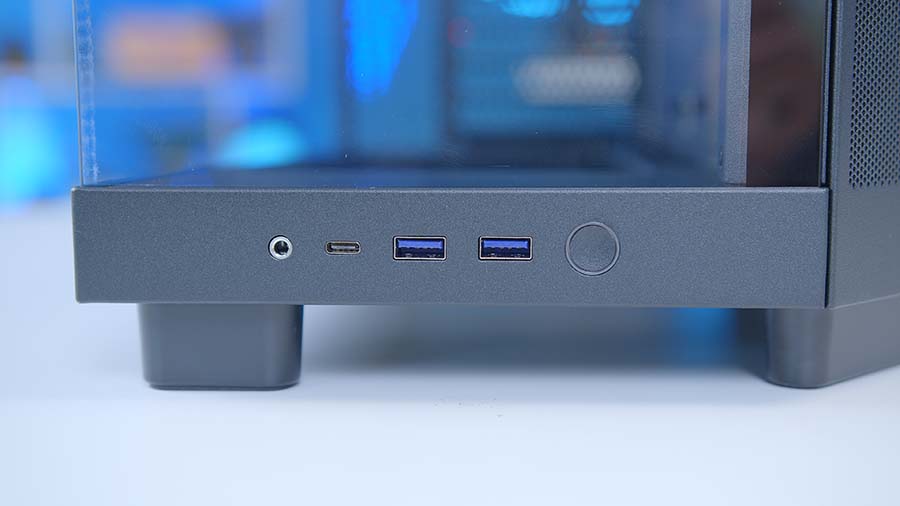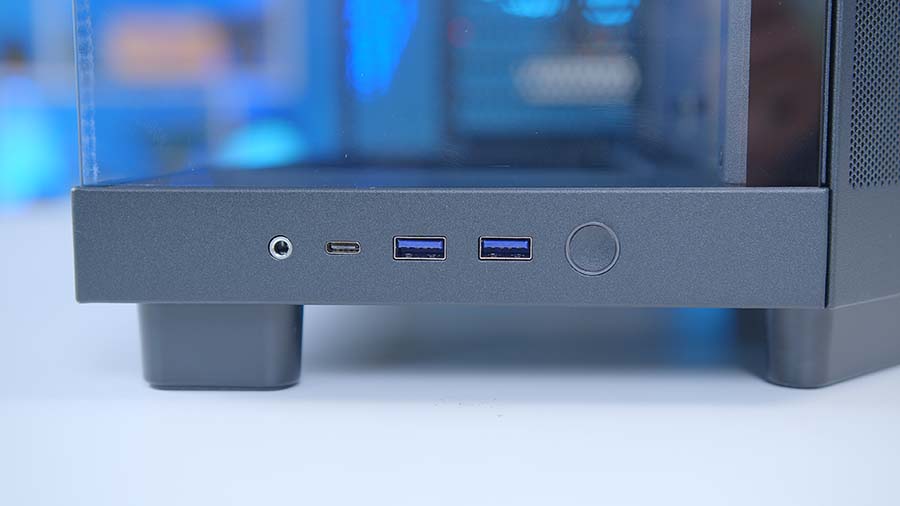 8. Included GPU Support Brackets
As graphics cards become larger, the necessity for a support bracket to reduce any sag increases too. Some cases manufacturers have gone a step further to include a bracket integrated into the case. If you've picked out a particularly big graphics card and you don't have any way to reduce GPU sag, we'd recommend looking out for a case that includes a bracket, to ensure your PCI-E slot isn't significantly worn out over general usage.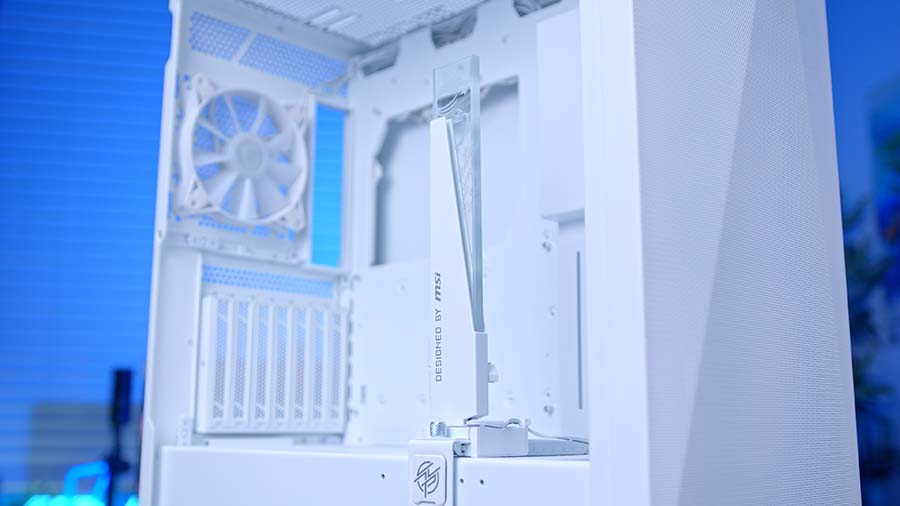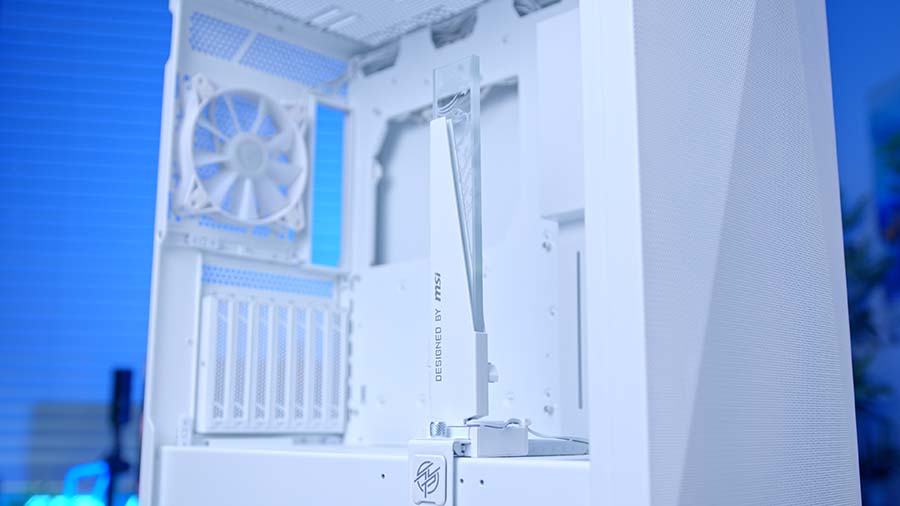 9. Tool-Less Construction
Having to get out a load of different screwdrivers to your PC into your case, isn't particularly fun. There's already plenty of screwing and tightening various things to go around when you're building a PC as standard. And this is where tool-less designs comes in, minimising the hassle factor that comes with building and installing components.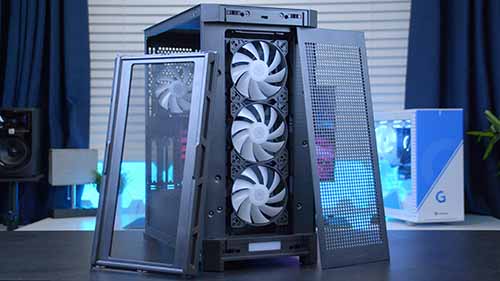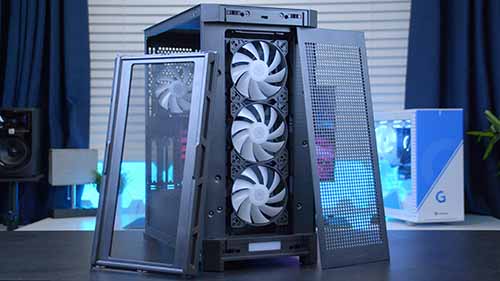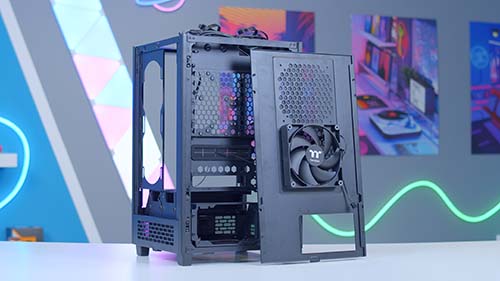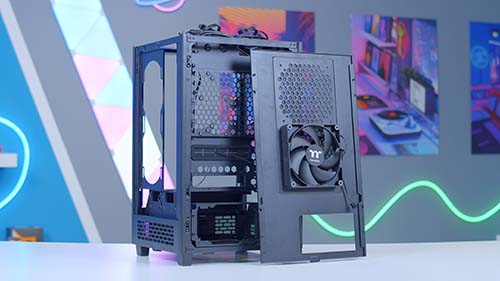 The main features you'll want to keep an eye out for are thumbscrews, push-latches, and screw-free mounting mechanisms. All of these work in synergy together to provide users with a PC building experience that doesn't require extra screwdrivers, and they are well worth the extra dollars if you're like me, and you want your PC built quickly.
There are quite a few cases that we can recommend that use tool-less construction, the main ones that come to mind are Thermaltake's Tower 200, the Gungnir 300R Airflow from MSI, and Lian Li's new O11 Vision case.
10. LCD Screens
The reason why we've put LCD screens at the bottom of the list, is because they've only recently started to grow in popularity. However, for enthusiasts that love to admire their case up close, an LCD screen is going to be a must-have. It is worth noting that some LCD screens are much more fancy than others.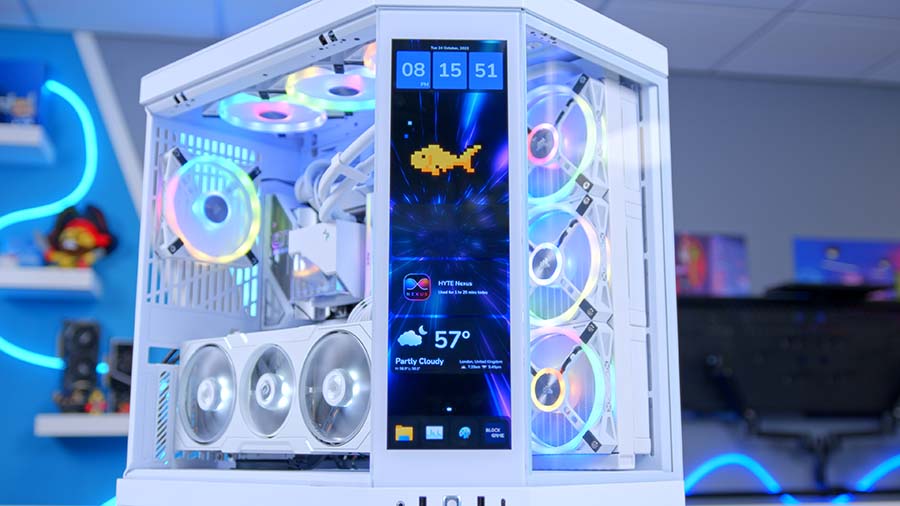 For example, Thermaltake's LCD add-on screen is nice, but not as high quality as HYTE's new Y70 Touch panel, which is a 4K screen with touchscreen capability. Either way, if you're looking to pick up a case with an LCD screen, keep two things in mind. One is the cost, as this feature definitely hikes up the price, and the second is quality, as not all screens will be the same dependent on the case you've picked up.