Introduction
NZXT is a well known manufacturer in the PC case space. While NZXT has branched out into different component offerings over the years, they are particularly well known for case options. Within the past year or so, we've seen NZXT revitalise their current case line-up prioritising airflow, over and above aesthetics. They've also done this alongside reducing prices to a degree, making their case options more competitive in the current space.
These newer case options offer a familiar aesthetic and style, that could be compared to alternative brands such as HYTE, Lian Li, and Fractal Design. But all of the cases take that familiar clean aesthetic that NZXT is renowned for, allowing consumers to build a clean and sophisticated PC.
In today's review we'll be taking a look at their latest option – the H6 Flow. At a glance, the H6 Flow looks to compete directly with some of the current PC case titans, while providing a modern style, and set of internals, providing consumers with an easy way to showcase a brand new system.
Buy the NZXT H6 on:
Dual Chamber Cases – What Are They?
We've started to see dual chamber cases surge in popularity, with HYTE and Lian Li in particular offering a number of options in the current market. Because we've seen a bigger focus on case aesthetic over and above functionality, dual chamber designs provide consumers with an alternative way to build and display components.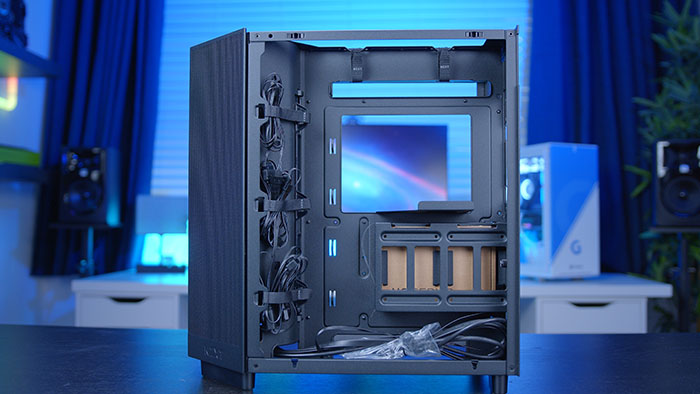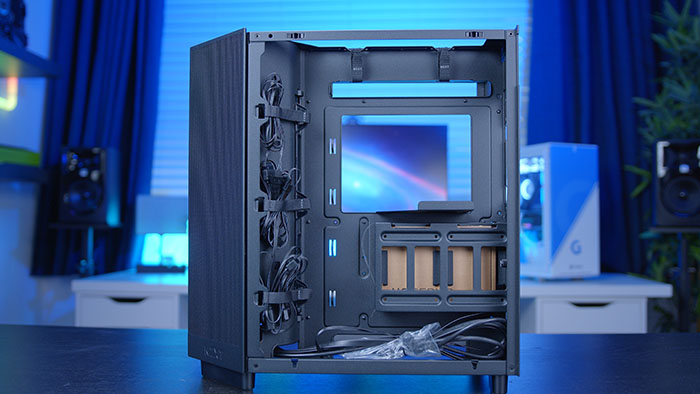 The best way to envision a dual chamber chassis, is that the party is in the front, and the business is in the back. What I mean by this, is that all of your key components and parts that provide flair are shown on display in the front of the case. And all of the cable mess and ugliness is in the back, out of sight, and out of mind.
Doing this has its strengths and weaknesses. Aesthetic is the obvious strength here, while hassle factor and thermals are the main caveats. Dual chamber cases generally take longer to build in, and because you're jamming all of your cables into the rear of the case, it can minimise the amount of ventilation in this chamber. But, it is worth noting that you would really have to jam your cables in here in order to cause thermal issues.
Suggested Article: LOFREE Flow Review – The Smoothest Low-Profile Mechanical Keyboard
NZXT H6 Flow Design & Aesthetic
At first glance, consumers are probably going to be thinking 'where have I seen this case before?'. And to answer your question, the HYTE Y60 is probably your answer to this. Although the H6 Flow isn't a direct copy and paste, there's definitely some familiarity here that we've seen with previous case options, such as the seamless glass, front panel IO at the bottom of the case, and a dual chamber approach to internals. However, the H6 Flow steps things up a notch, by changing the aesthetic to the sleek and sophisticated, but also neutral NZXT design.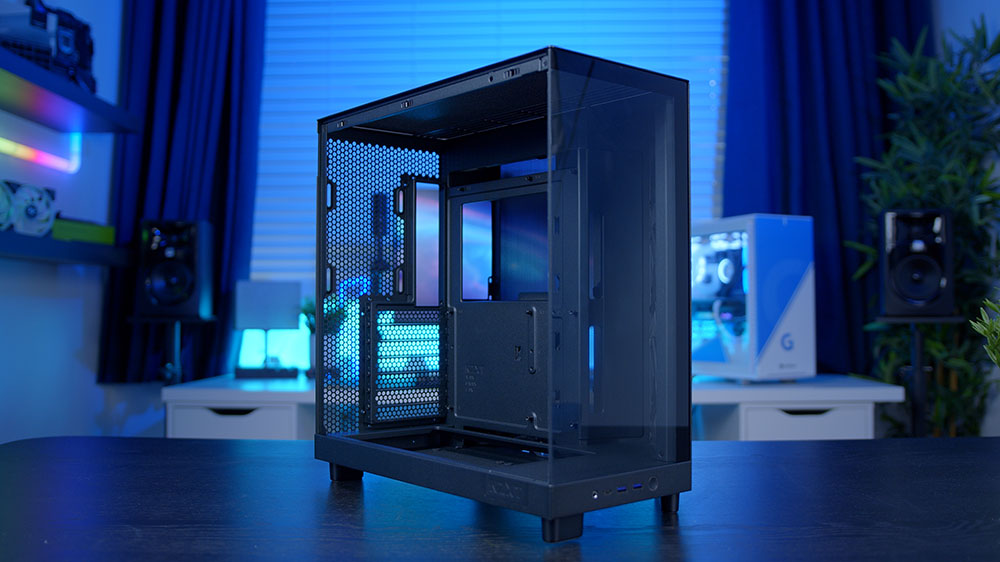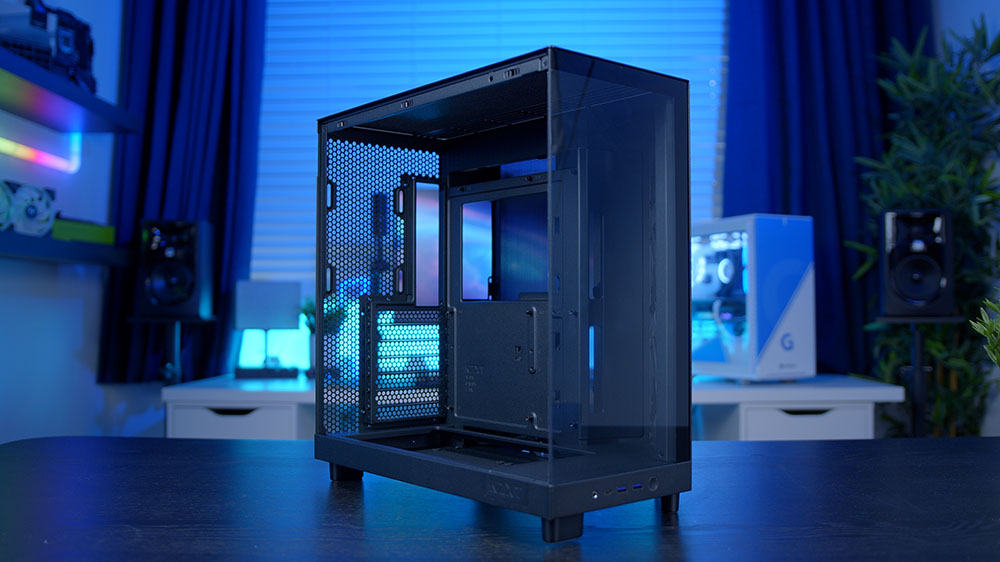 There's a bigger focus on ventilation here, with the side angled panel providing area for mounting, along with the top and bottom too. The bottom ventilation is particularly impressive, because the fans are actually recessed into the case, further removing any ugliness from the overall look of your build. NZXT have blocked off the rear of the case with a dual chamber approach, with this rear area only being visible through the cable channels towards the right hand side of the case.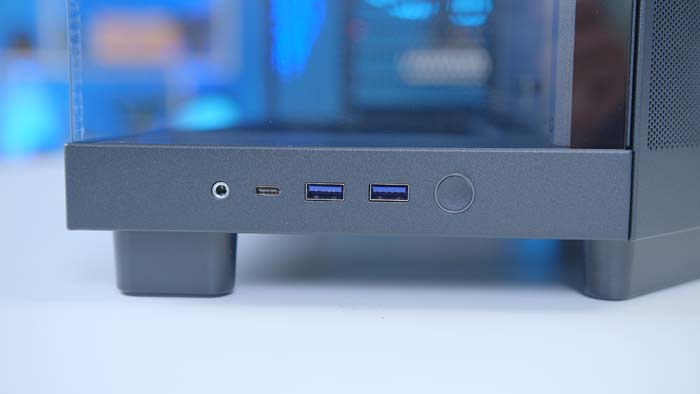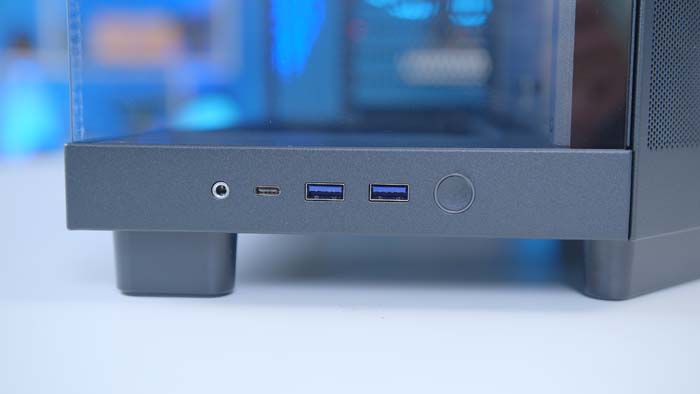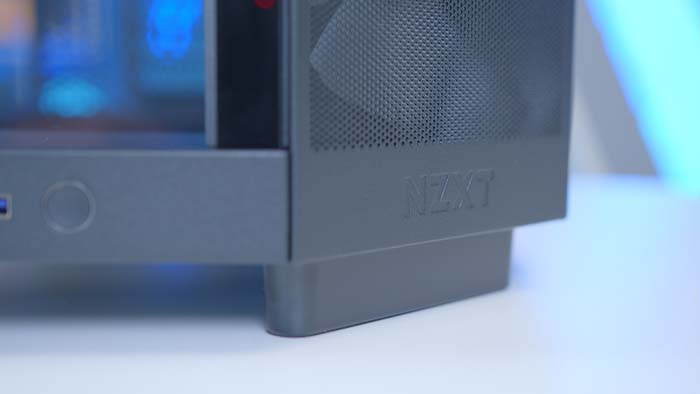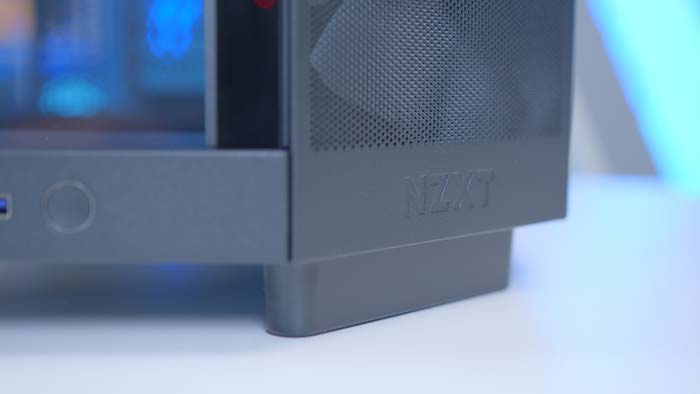 Moving around to the rear, this chamber is actually quite large, offering consumers plenty of space for cable management and any spare drives. The rear side panel does have some perforations too, so ventilation and airflow shouldn't be a massive problem. Overall, I think the look of the case is very sleek. Whether you've picked black or white, the seamless glass looks gorgeous, and provides a way of showcasing everything with minimal hassle. The glass is also slightly tinted dependent on the colour that you've chosen.
As I said, the H6 Flow definitely offers a familiar design that is reminiscent of other cases on the market. But despite this, I feel NZXT has made this chassis their own, honing in the true NZXT look.
Features We Like
In this section we'll be taking a look at the features that we like and don't like. The NZXT H6 Flow, despite being a small chassis, the H6 is jam-packed full of neat features that are worth discussing.
Non-Exclusive GPU Mounting
I feel one of HYTE's major mistakes with the Y60 and their other cases is the exclusive vertical GPU mounting. Consumers looking to build their PC should have the option to choose how they mount their components. So a case like the Y60, which is extremely popular due to its aesthetic, loses some brownie points based on its exclusive vertical mounting. However, with the H6 Flow, you're not restricted to this particular feature.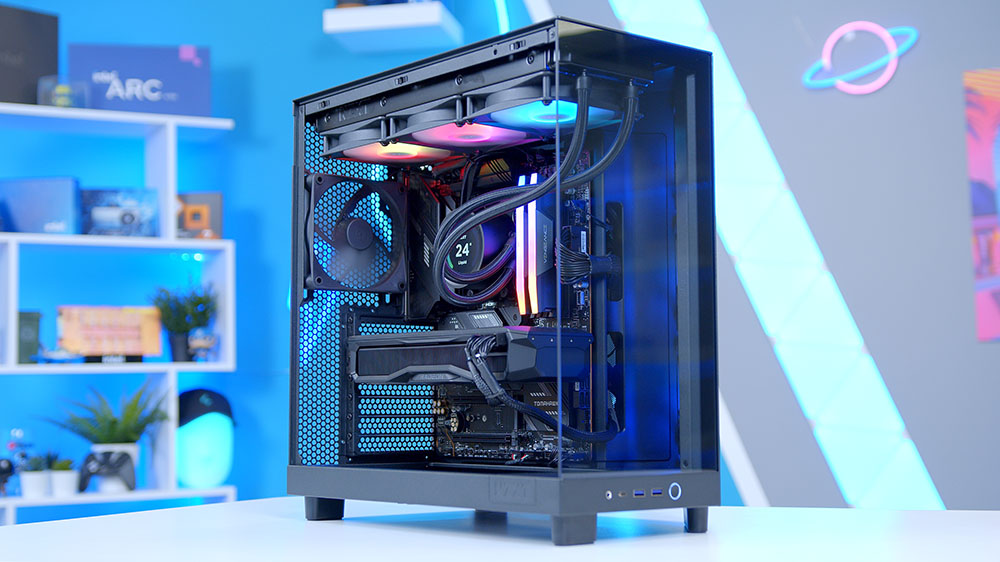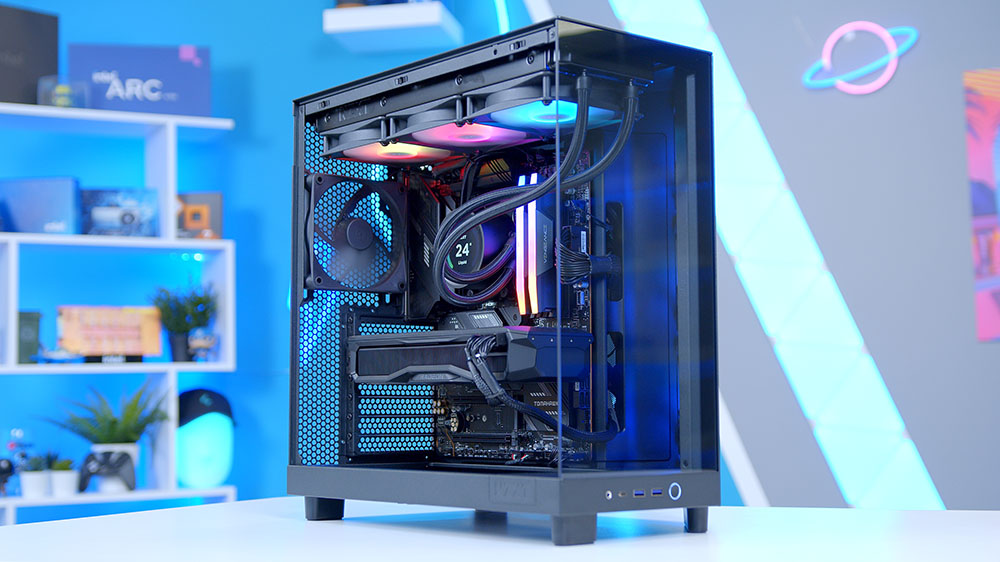 The H6 Flow provides consumers with the option to choose between traditional horizontal mounting, of which you've got 365mm of clearance to play around with. Or if you'd prefer a fancier look, vertical mounting is an option. It is worth noting that the H6 Flow does not come with a PCI-E riser, so you'll have to spend a bit extra in order to secure this cable for a vertical GPU installation.
All the Ventilation!
NZXT have learned from their past mistakes with older cases, resulting in their latest options offering much more ventilation. Consumers will find vents situated almost everywhere around the case, providing more airflow and improving thermals across your build. There's plenty of space to mount fans, opening up options for users to improve their thermals.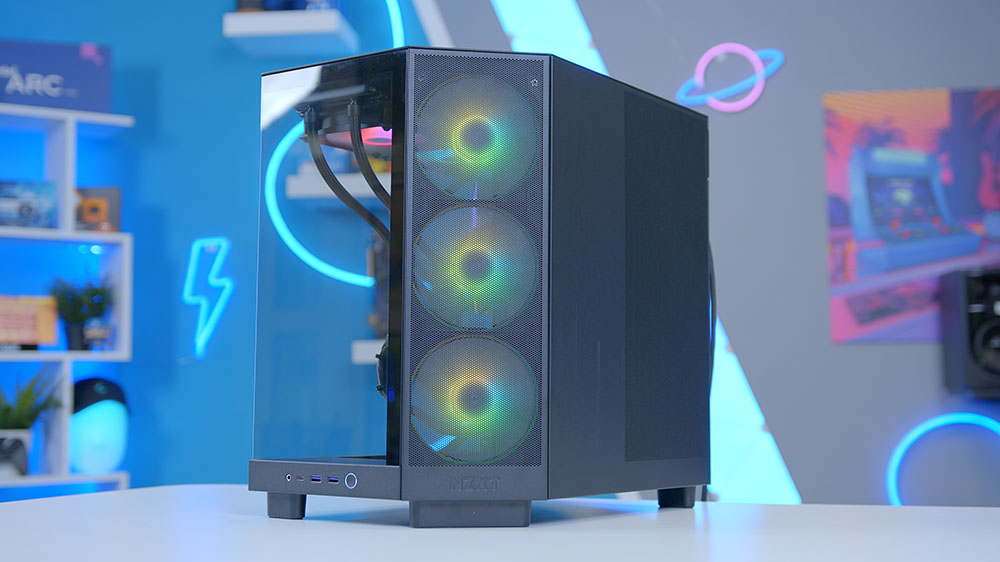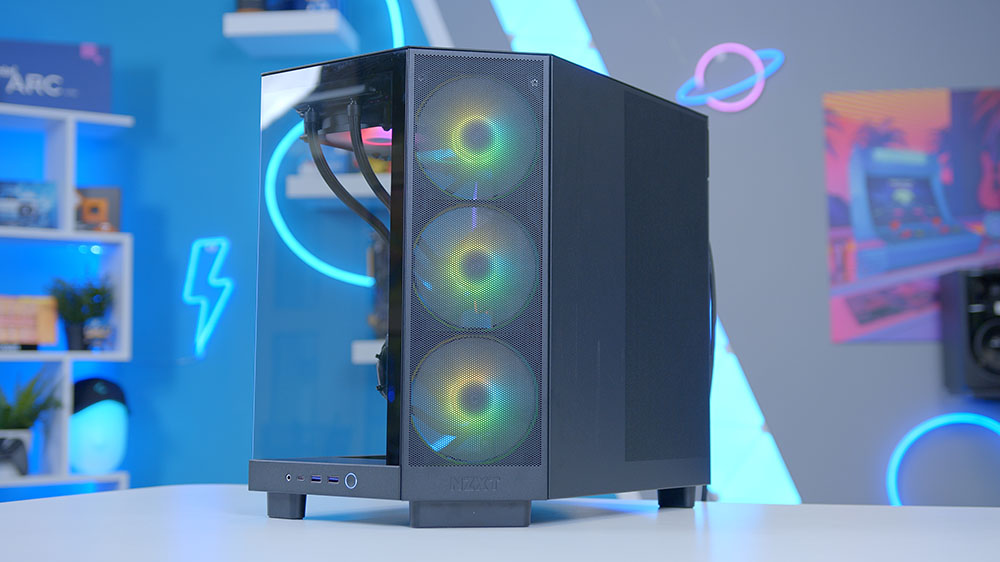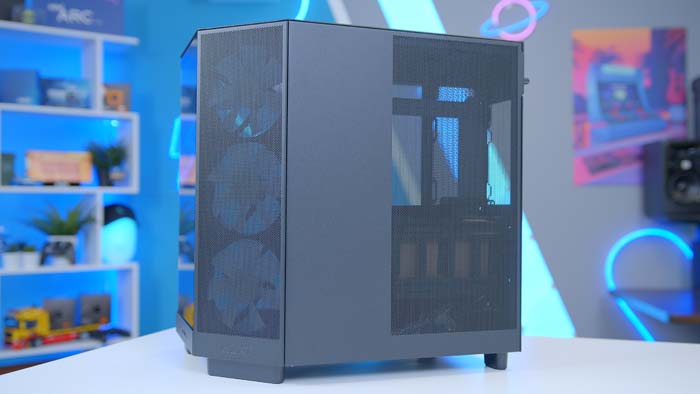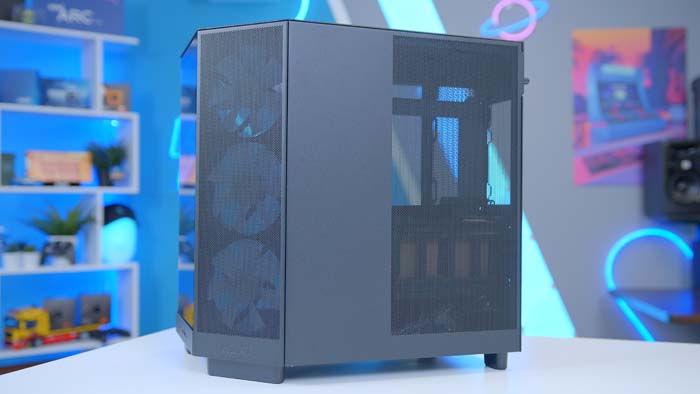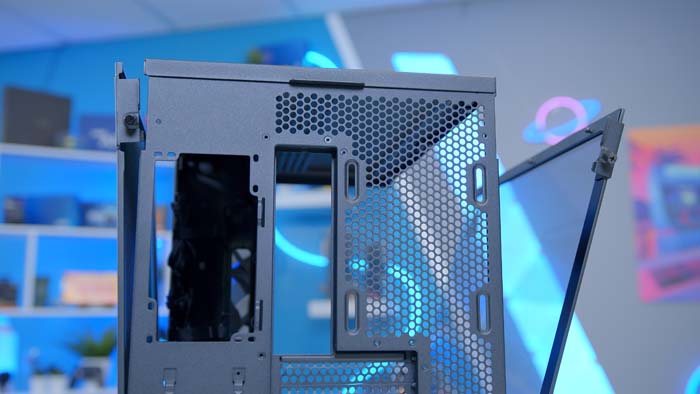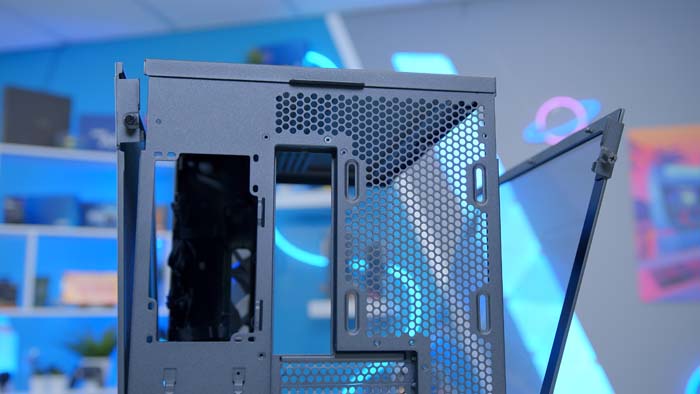 Recessed Bottom Fans
Because the front of the H6 Flow put more of a focus on the aesthetic, NZXT have done their best to ensure the front looks seamless. In particular, the bottom fans have been recessed into the chassis. The reason why I've highlighted this, is because its a neat feature that caters towards the consumer. NZXT didn't have to do this, they could have easily provided mounting without providing a recess for the fans to sit in.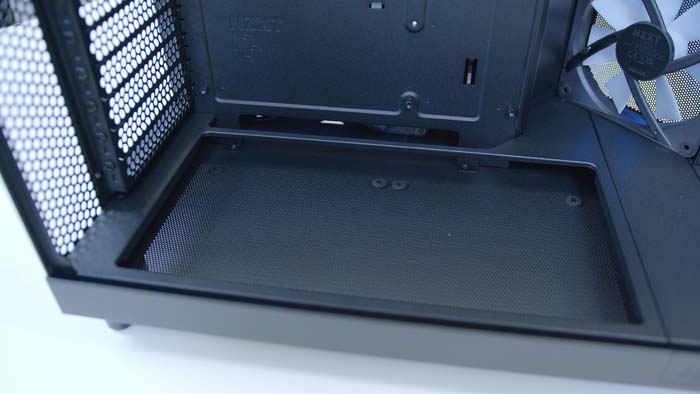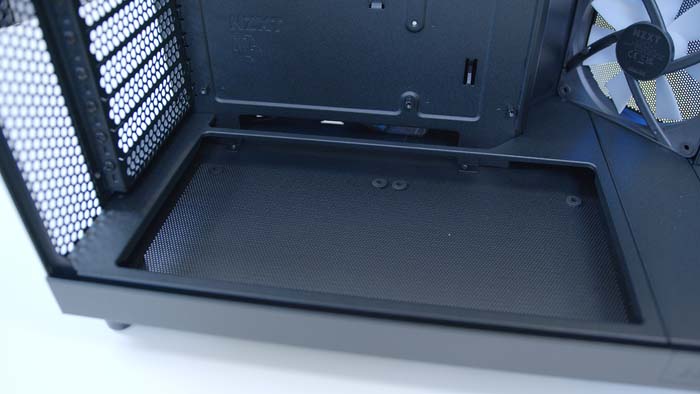 It is worth noting too that upon building inside this case, we found that the recessed fans only support 140mm options. This is a tad disappointing, mainly because the case doesn't come with any 140mm fans. However, 140mm case fans are generally better for airflow, and are a welcome addition if you've acquired some.
Features We Don't Like
Large Radiators Can Only Be Top Mounted
Unfortunately, due to the way the chassis has been built, namely the fact that the side angled panel only offers space for fans, larger radiators can only be top mounted. Although this won't necessarily be an issue, it just reduces the amount of options when it comes to component installation. Top mounted radiators also result in higher CPU temperatures, which is a consideration to make when picking out certain CPUs.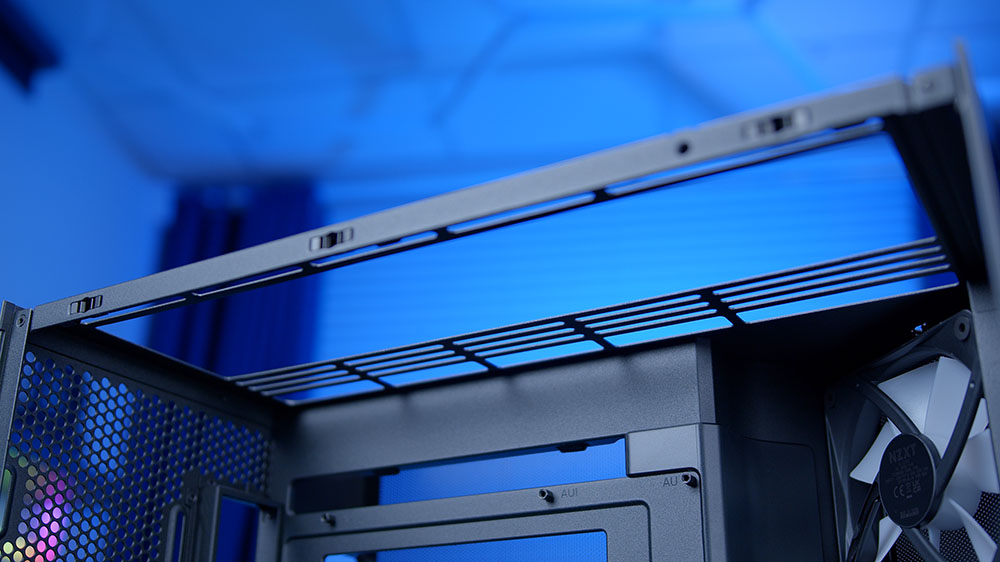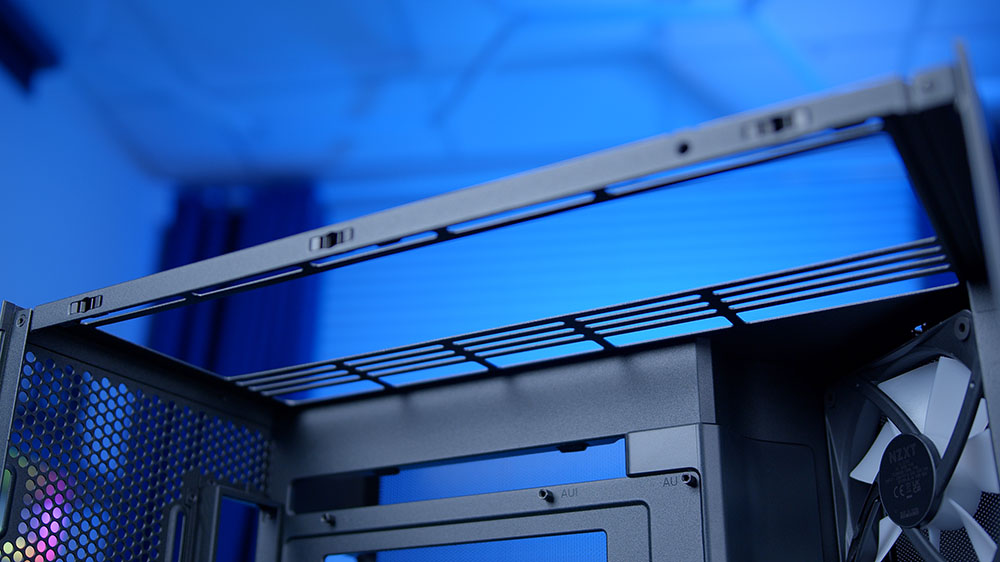 RGB Model is Nearly $30 More Expensive
The H6 Flow comes in two different models, an RGB model, and a non-RGB model. The different between them is that the included fans are NZXT's RGB versions. Unfortunately, there's a bit of a premium that comes with the RGB model, which sits close to $30. I feel this is a bit cheap, considering that this case already sits over $100 without the additional of RGB fans.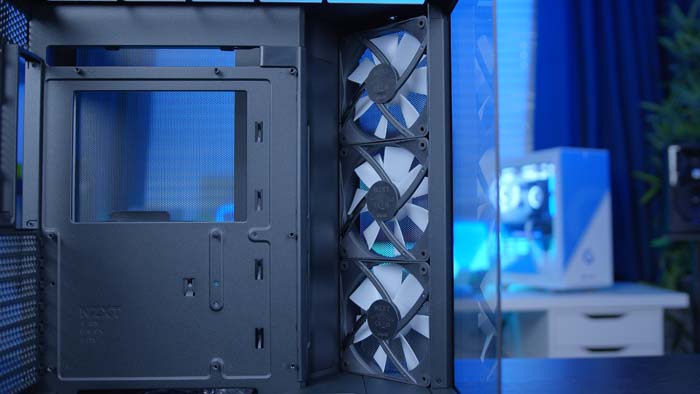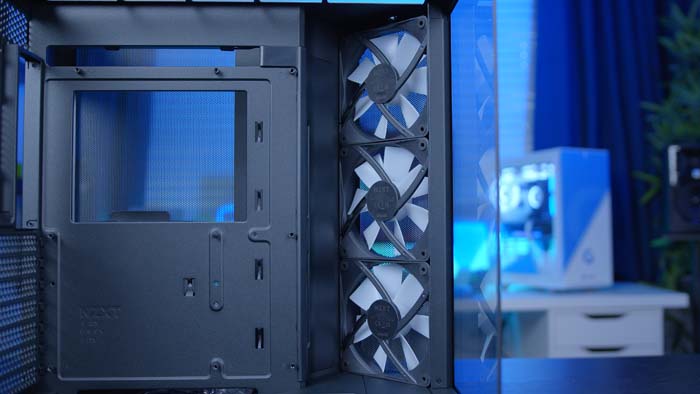 I think NZXT could have gotten away with charging slightly more, say $10 or so for one case, and just allow consumers to choose the fans that they'd like. It just feels cheap to charge extra for an airflow and aesthetic focused PC case that includes RGB fans.
Alternatives
As we've alluded to, the H6 Flow isn't the first case in the current market to offer the seamless glass front, with a dual chamber design. There are a few alternative options that we think are worth considering that provide some different features and design choices that consumers can make use of within their PC build.
Lian Li O11D Mini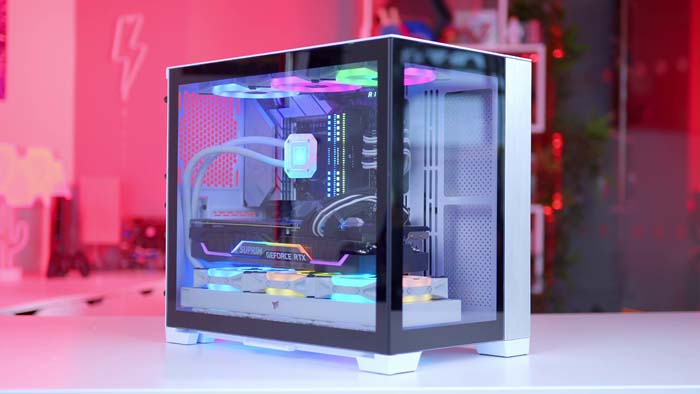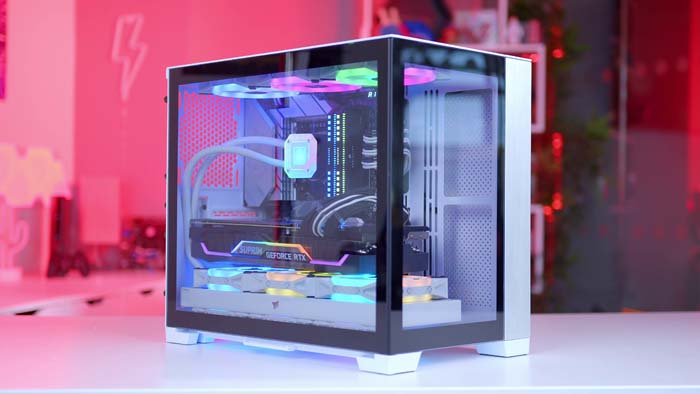 The O11D Mini from Lian Li is a personal favourite of mine, and is still one of the more competitive offerings in today's market. While this chassis doesn't offer the seamless glass that the H6 Flow, or Y60 does, it is still a gorgeous looking case. The O11D Mini is extremely modular, providing consumers with a vast range of ways to configure their system, including support for custom liquid cooling. The O11D Mini is an awesome option, and well worth considering if you're looking for a compact design.
Buy the Lian Li O11D Mini on:
HYTE Y60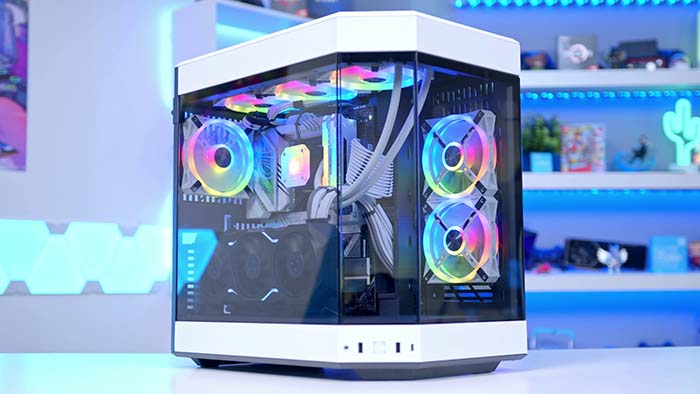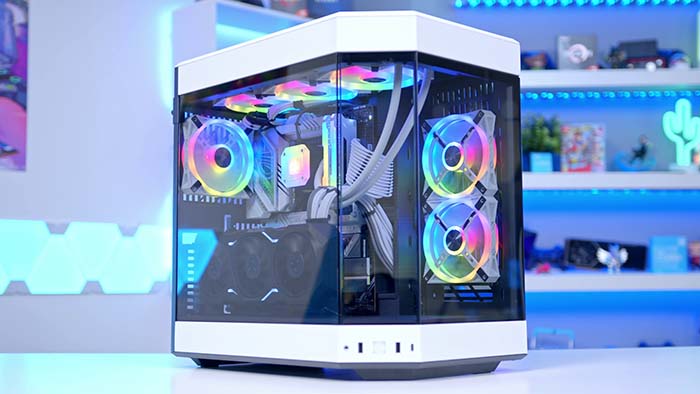 The HYTE Y60 is one of the most popular cases to released within the past year, offering a modern aesthetic, allowing consumers to showcase their PC build. The seamless glass approach to the windows of the case, was unique at the time, offering users a full window into their system. Ventilation and airflow is pretty strong too, providing a mass of space for fans and radiators across the entirety of the chassis. While this case is pricier than some other options, it is still a highly competitive option.
Buy the HYTE Y60 on:
Conclusion
NZXT H6 Flow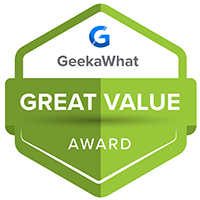 Product Name: H6 Flow
Brand: NZXT
Features

Design

Versatility

Value For Money
Summary
NZXT's H6 Flow is a surprisingly strong addition to their current range of cases on the market. NZXT's latest products have been a bit hit and miss within the past couple of years or so, but their cases in particular have started to align themselves with the competition, providing consumers with a sleek and modern chassis to build in. The H6 Flow offers a familiar looking design comparable to other cases that we've taken a look at in the past, but changes things up with a highly perforated NZXT style.
The dual chamber design further adds to the aesthetic of the case, putting any cables and ugliness towards the back of the case, while also minimising any sacrifice to the airflow. My only major qualms with this case is the premium that NZXT are charging for RGB fans, and the fact that your radiator has to be top mounted. I don't feel RGB fans are worth nearly $30 extra, and only supporting larger radiators on the top will cause some issues for those building a liquid cooled system, or those with a liquid cooled graphics card. But if we put these aside, the H6 Flow is an extremely competitive case that comes in at a much cheaper price versus the alternatives, and is well worth considering if you're looking for a sleek and minimalist option to house your PC build.
Pros
✅ Pretty competitively priced.
✅ Comes with three included 120mm fans.
✅ Plenty of ventilation and airflow.
Cons
❌ Near $30 premium for RGB fans.
❌ Only the top panel supports larger radiators.
❌ Recessed fan bay only supports 140mm options.