Introduction
X670E motherboards are part of AMD's Ryzen 7000 range of CPUs, sporting top-end features geared towards those with a bit more money to spend on their PC build. The best X670E motherboards fully encapsulates the strengths of the AM5 platform by offering features such as USB 4, widespread PCI-E 5.0, high speed overclocking, and more. Although these motherboards are generally pricier than their B650 and B650E counterparts, they're worth considering if you're building a top-end or mid-range system.
But with a plethora of X670E motherboards on the market from a vast range of varying brands, how do you choose? In our latest testing roundup, we've gathered up an excellent selection of X670E motherboards, evaluating each one, to see which are worth considering, and which X670E board is the best on the market. We've analysed each X670E motherboard in full, and we'll be breaking down why we've selected each one, and what they offer for your Ryzen 7000 PC build.
Suggested Article: Best RTX 4070 Ti Prebuilts
Best X670E Motherboard: MSI MEG X670E ACE
In our experience, the best X670E motherboard is the MSI MEG X670E ACE. This motherboard fully encapsulates all of the awesome features and possibilities that come with the AM5 platform for Ryzen 7000 CPUs. The MEG X670E ACE is a rather expensive option, but for those that need all of the latest features for their next Ryzen 7000 PC build, it is a definitively solid choice.
Consumers can leverage PCI-E 5.0 slots for new graphics cards and SSDs, USB 4, high speed overclocking both for the CPU and RAM, along with many more awesome features. This X670E motherboard is definitely worth considering if you're looking to make use of the features that come with the AM5 platform.
All X670E Motherboards in Our Roundup
ASUS TUF Gaming X670E-Plus WiFi
ASUS ROG STRIX X670E-I Gaming WiFi
Our Recommendations
1. ASUS TUF Gaming X670E-Plus WiFi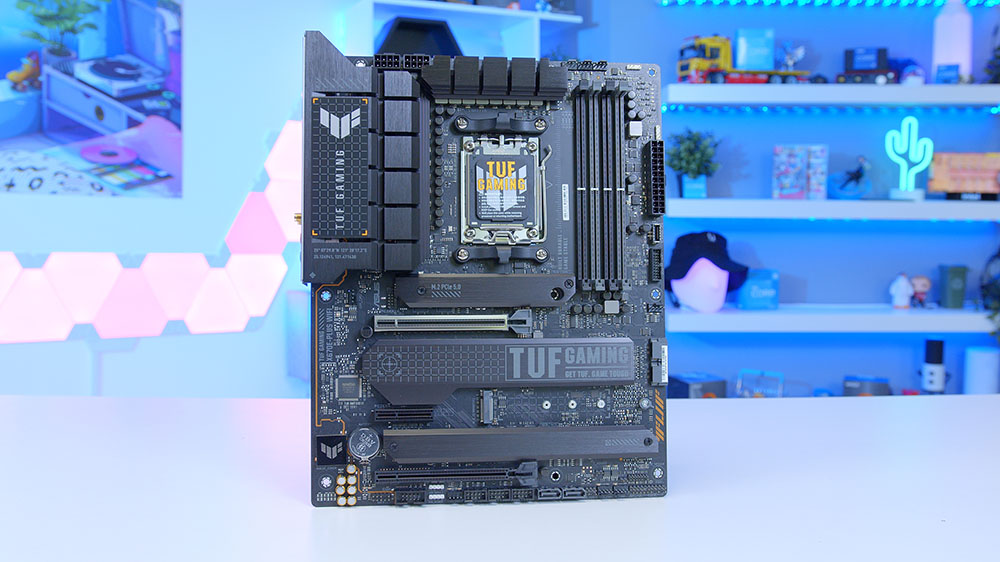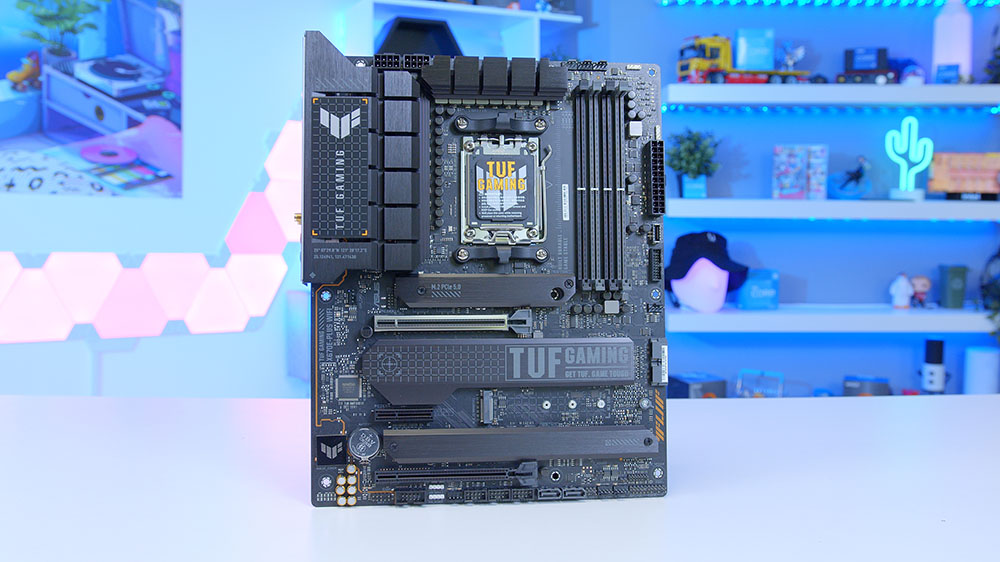 The ASUS TUF Gaming X670E-Plus WiFi is a cheaper X670E motherboard that offers features geared towards the mid-range side of the market. Consumers can expect solid performance across the board, along with a well-rounded industrial gamer themed aesthetic that will blend in well with other white components. Looking at features, the TUF Gaming X670E-Plus WiFi offers 14+2 VRM power phases, which should be enough for a reasonable overclock, along with four DDR5 DIMM slots that can be clocked up to 8000MT/s. Consumers can also leverage PCI-E 5.0 on for both GPUs and SSDs (of which there is one slot each).
Connectivity and networking is also pretty solid here too, with no USB 2.0 in sight, and only high speed USB 3.2 Gen2 ports, and support for WiFi 6E. Overall, the TUF Gaming X670E-Plus WiFi is a decent option, coming in at a lower price point than most X670E boards on the market, but its main weakness stems from the lack of VRM power phases. Consumers looking to push their system with a high overclock will want to consider another board with better CPU power delivery.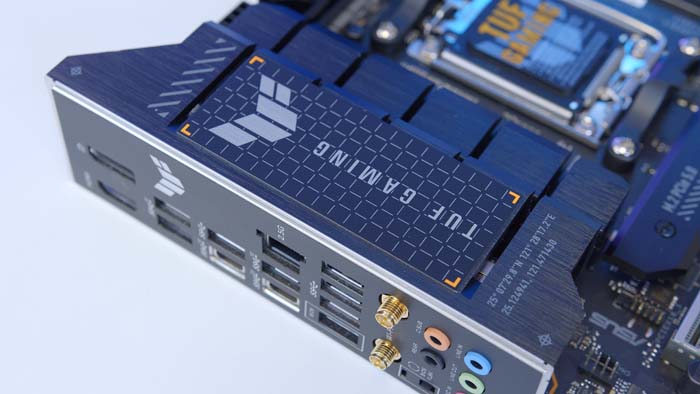 Buy the ASUS TUF Gaming X670E-Plus WiFi on:
2. Gigabyte X670E AORUS Master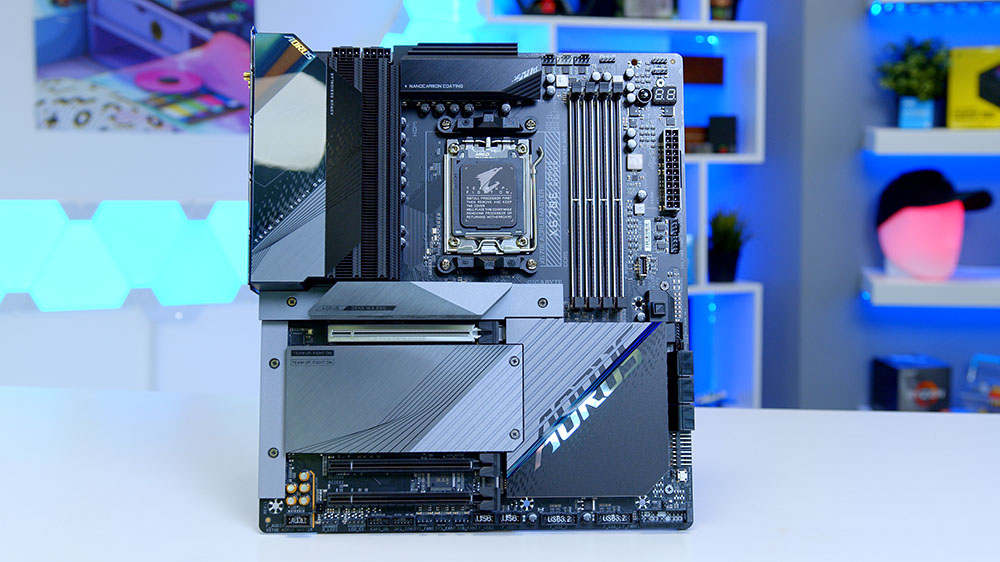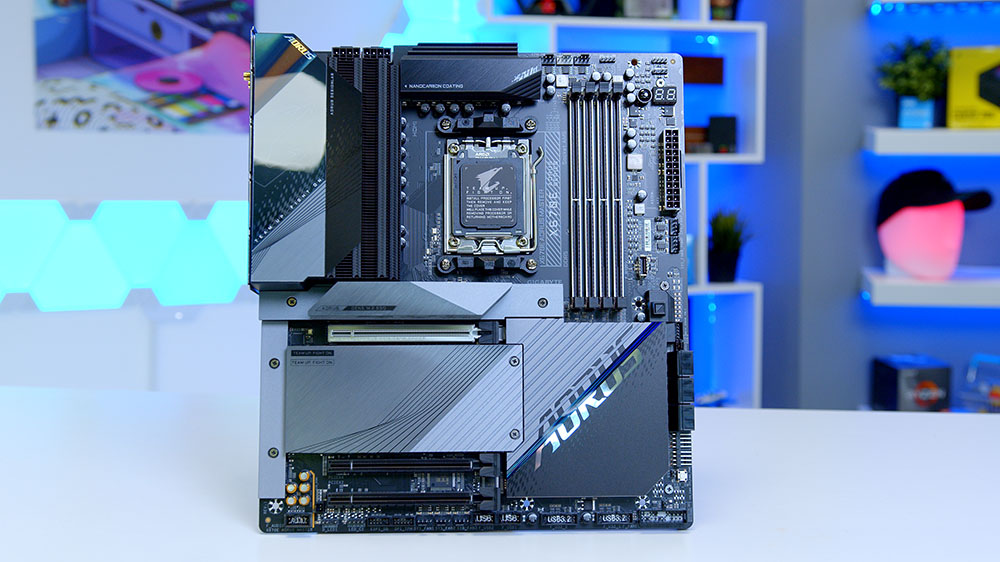 Gigabyte's X670E AORUS Master is a top-end motherboard, offering a stronger set of features in comparison to the above TUF Gaming X670E-Plus. Sporting a 16+2+2 VRM power phase design, and support for up to 8000MT/s on the RAM speed, this X670E board is a 'master' when it comes to overclocking. What's more, the brushed steel design on the heatsinks adds some nice depths and contrast to the overall theme of this board. Looking at expansion, consumers can leverage two Gen5 M.2 slots, and a Gen5 graphics card slot, ready for the next generation of GPUs.
As expected, this high-end option offers a vast set of high speed ports, which includes a USB 3.2 Gen2x2 option, offering up to 20Gbps speeds. Networking is also excellent, with support for 2.5 Gigabit LAN, and WiFi 6E as well. We're a big fan of the AORUS Master, and this X670E motherboard has featured many a time in a piece of top-end build content, however, there's nothing in particular that makes this option stand out above other high-end X670E boards we've seen. The AORUS Master almost sits in 'no man's land' when you compare it to the likes of ASUS or MSI options on the market.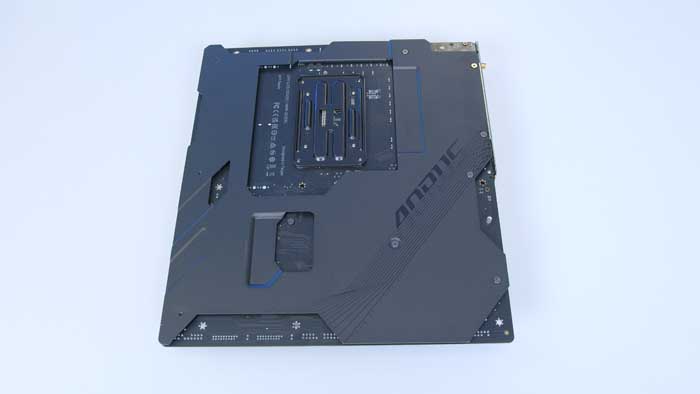 Buy the Gigabyte X670E AORUS Master on:
3. ASUS ROG STRIX X670E-I Gaming WiFi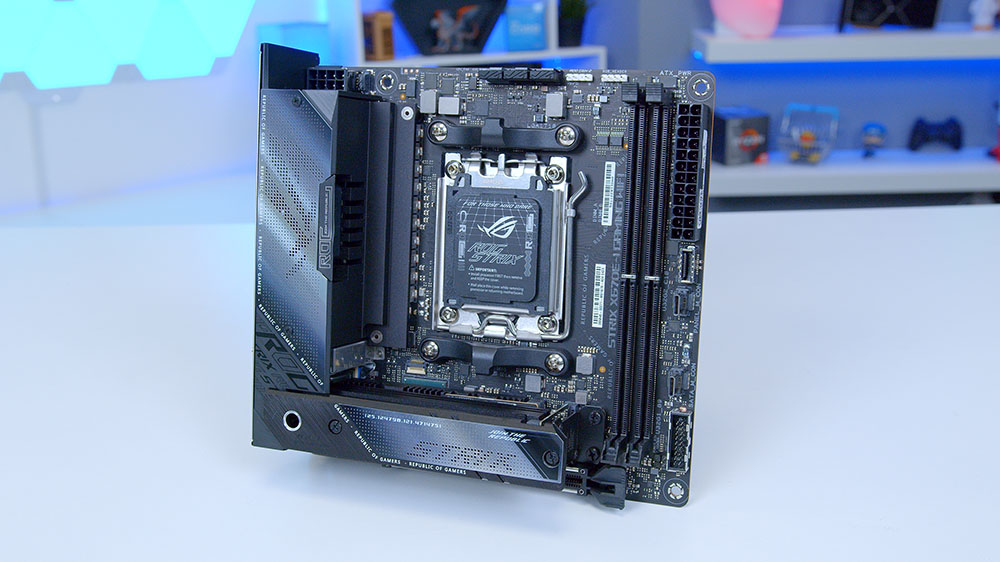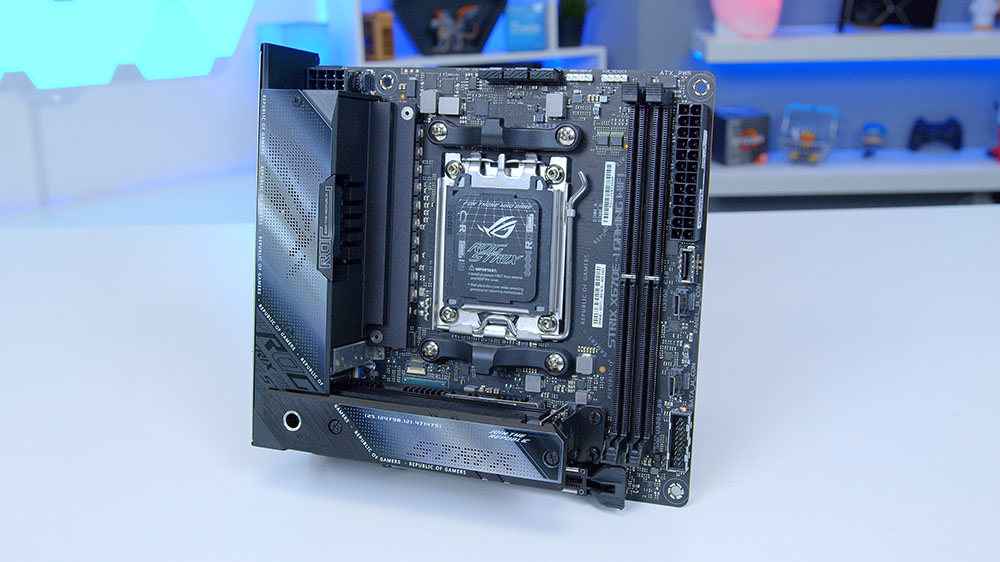 The ROG STRIX X670E-I Gaming WiFi from ASUS slims things down slightly in terms of size, as this is an ITX motherboard. But despite being smaller, this particular X670E option massively focuses on features to ensure that consumers are still getting the best out of their board, regardless of the size. Moving onto features, the ROG STRIX X670E-I offers two DIMM slots, which can clock up to 8000MT/s. VRM power phases aren't spectacular, with the X670E-I offering 10+2 power stages, but this is to be expected due to the size. Consumers can also leverage a Gen5 graphics card and SSD slot. There's only one GPU slot for this particular board due to its size.
Connectivity however, is excellent with this being the first board in this roundup to offer dual USB, along with a whole host of other high speed options. USB ports can also be further expanded with the included ROG STRIX Hive, and ROG FPS-II add-in card. The ROG STRIX X670E-I really maximises features, despite having the obvious constraint of size, but ASUS have really pushed the boat out when it comes to features. But it is worth noting that this is probably one of the most expensive X670E motherboards on the market, especially for an ITX option.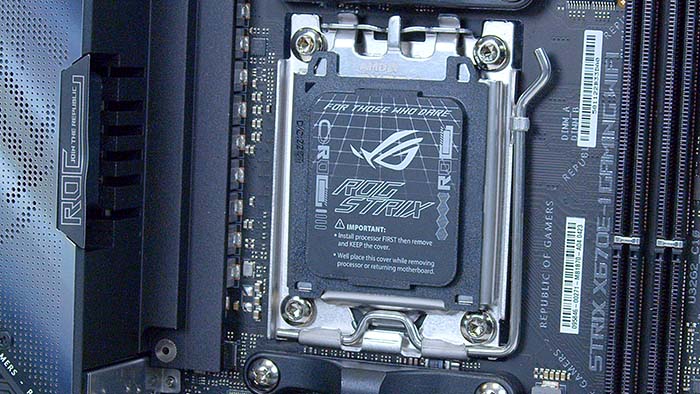 Buy the ASUS ROG STRIX X670E-I Gaming WiFi on:
4. MSI MEG X670E ACE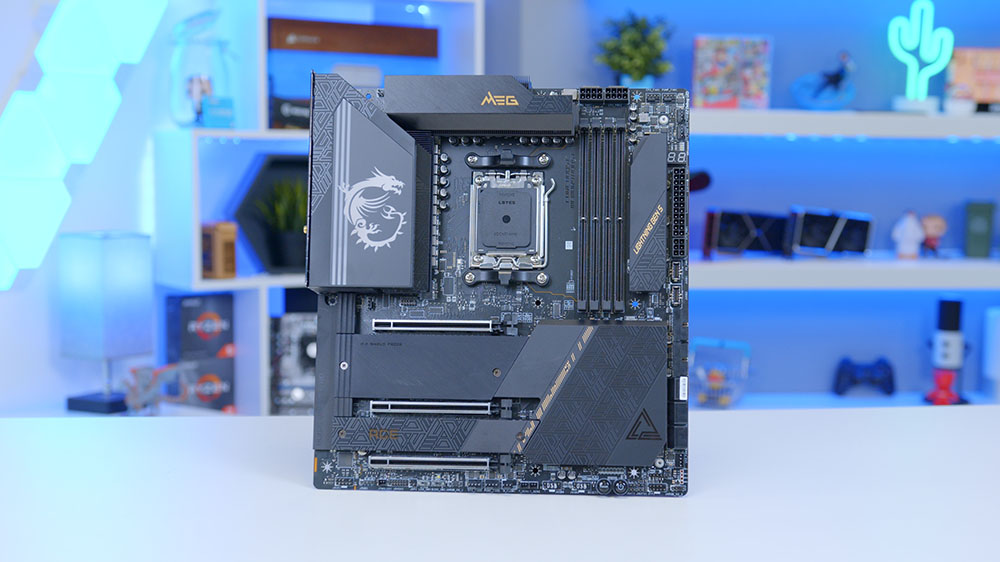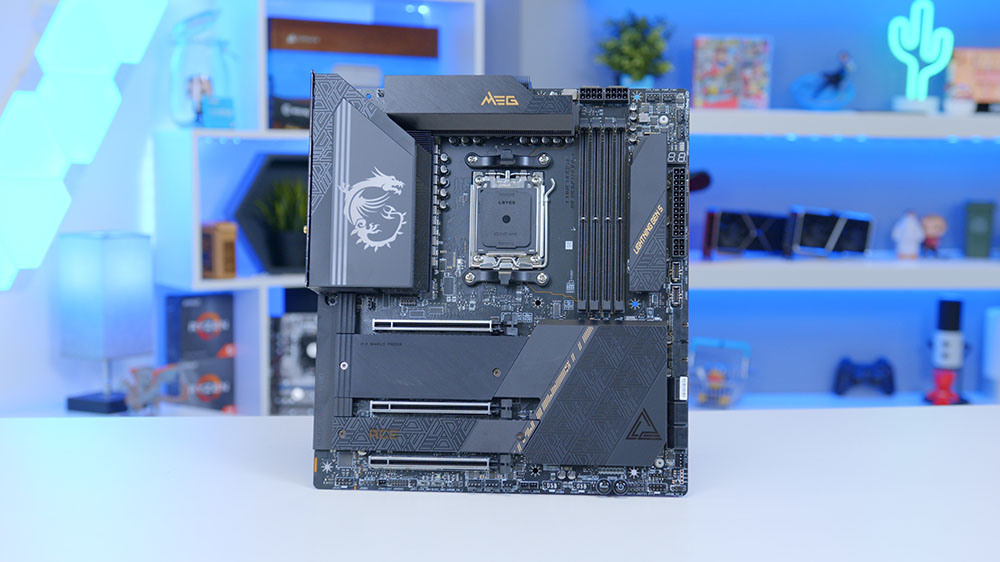 MSI's MEG X670E ACE is the best overall option in this roundup, sporting the most features out of pretty much any motherboard that exists on the AM5 platform. The MEG X670E ACE is a sleek and gorgeous looking board, geared towards enthusiasts that are looking to make the most out of their Ryzen 7000 PC build. This X670E motherboard has pretty much anything you could want, including support for 8000MT/s RAM, along with a 22+2+1 power phase design, which is perfect for overclocking top-end CPUs. Expansion wise, this board puts a massive focus on PCI-E 5.0, offering consumers three Gen5 x16 slots, alongside a Gen5 SSD slot too.
Networking and connectivity is insane, with consumers being able to leverage 10 Gigabit LAN, and WiFi 6E, perfect for massive file transfers. And on the rear IO, there's not a single USB 2.0 port in sight, with the vast make up of the ports being USB 3.2 Gen2, rated up to 10Gbps. Needless to say, this motherboard is one of the best options on the market, encapsulating the new technologies that the AM5 platform can make use of. But its biggest weakness is its price. While the X670E ACE is an awesome board it doesn't come in at a price that many consumers will be happy spending on a motherboard alone.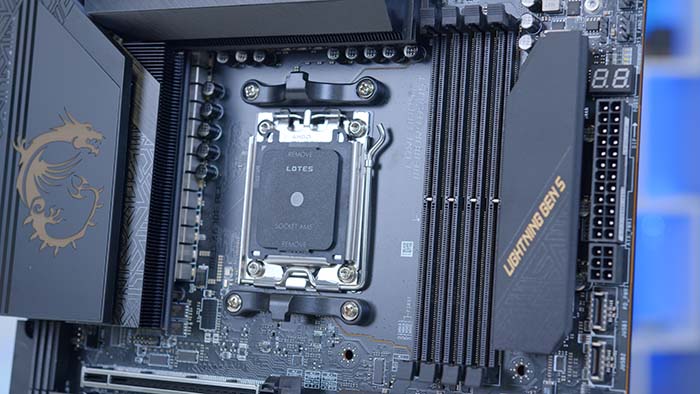 Buy the MSI MEG X670E ACE on:
How We Tested the Best X670E Motherboards
To determine which X670E motherboard is the best option on the market, all of the boards that we've looked at have gone through the wringer in a series of tests and analysis. We do this to ensure each board performs as expected, but also to forge a solid overview on the kind of features available so we can compare each X670E motherboard against the rest of the market. There are also a plethora of considerations that we take into account when analysing motherboards:
Form Factor
PCI-E Expansion Options
USB Ports
Networking
Usability and Quality of Life Features
Design
Pricing
Frequently Asked Questions
Are X670E Motherboards Worth It?
X670E motherboards offer the best set of features out of any other AMD chipsets on the market, so they will be worth it for many consumers. But pricing is the biggest caveat that you will have to face in comparison to cheaper chipset options.
Do X670E Motherboards Support DDR4 RAM?
No they don't. All AMD Ryzen 7000 motherboards are DDR5 only.
Is PCI-E 5.0 Important?
Not yet, but it will be. Only SSDs can currently use PCI-E 5.0 bandwidth, but graphics cards are likely to utilise this later down the line in order to increase performance metrics, so having a PCI-E 5.0 slot will be useful if you're likely to upgrade.