Introduction
The RTX 4070Ti is currently acting as a middle ground between Nvidia's most powerful 40 series GPU and the more affordable RTX 4070 and 30 series line-up. Whilst the inflated price point makes it hard to call this card mid-range, its a solid option for those wanting a luxurious 4K gaming experience without breaking the bank.
Because of this, the 4070Ti has become a popular inclusions for prebuilt gaming PCs, as these GPUs allow manufacturers to configure high-end systems for an affordable price. But for those wanting a gaming PC without having the hassle of building one, which of these RTX 4070Ti prebuilt PCs are worth considering?
In this buyers guide, we'll be listing some of the best RTX 4070Ti prebuilt gaming PCs on the market, along with an extensive breakdown of the key factors to look out for when picking up these all-in-one packages. After all, it's still important to know what you are spending all that hard-earned money on.
Suggested Article: Best RTX 4070 Prebuilt Gaming PCs to Buy in 2023
Our Recommendations
1. Corsair Vengeance i7400 Frost Edition
👑 The best white RTX 4070Ti prebuilt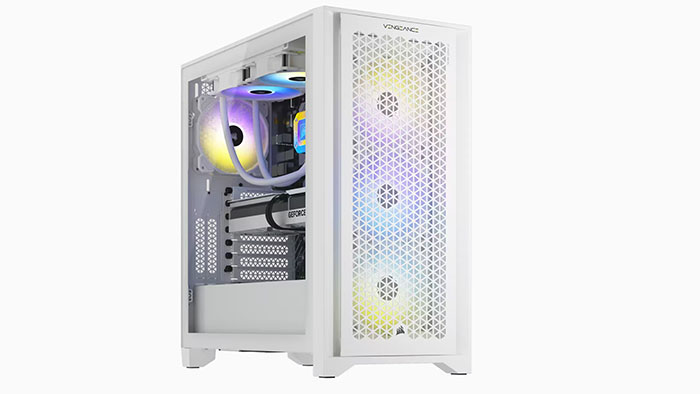 Introduction
Our first recommendation is from Corsair, one of the few prebuilt offerings from a company that also makes a range of gaming peripherals and components. Their Vengeance i7400 Frost Edition is packed with a lot of powerful components to support the RTX 4070Ti, including 32GB DDR5 memory, an Intel Core i7 13700K, and a Z790 motherboard. However, the main advantage of this system is the amount of Corsair products embedded into this build, such as the case, cooler, and PSU.
From our experience with a range of their products in the past, Corsair consistently produce parts that look great and offer reliable gaming performance. Plus, having multiple Corsair products together allows users to take full advantage of iCUE, an industry-leading software that allows gamers to easily synchronise lighting effects and adjust the settings of their system.
As for the design, the predominantly white colour-scheme offers a clean look, which is perfect to pair up with a lighter gaming setup. Additionally, all of the Corsair products include RGB lighting to add plenty of colour, which can be customised in iCUE to match the rest of your setup.
Key Specs
| Key Specs | Product Name |
| --- | --- |
| CPU | Intel Core i7 13700K |
| CPU Cooler | Corsair H100i Elite Capellix |
| Motherboard Chipset | Z790 |
| RAM | DDR5 |
| SSD | 1TB M.2 NVMe |
| GPU | GeForce RTX 4070Ti |
| Case | Corsair 4000D Airflow |
| PSU | Corsair 750W |
| Operating System | Windows 11 Home |
Things We Like
Top-tier performance: Featuring DDR5 memory and an i7 processor, this PC is built to take advantage of the 4070Ti's full potential, resulting in a strong 1440p and 4K gaming experience in all the latest titles.
High-quality products: As you'd expect, Corsair have put a lot of their own products into this system, which have proven to be reliable and high-quality. Therefore, anyone picking up this prebuilt will be able to rest easy knowing they are getting a PC with strong build-quality.
Things We Don't Like
Pricing: It's no surprise to see a premium price point on a prebuilt compared to building your own gaming PC, this particular option is more expensive than other ready-made systems.
Weaker PSU: The PSU included in this PC is enough to meet the requirements for the RTX 4070Ti, a power supply with a higher wattage would be preferred to accommodate for the powerful components alongside it.
Summary
The Corsair Vengeance i7400 Frost Edition is a gaming PC that has been configured with high-quality products to provide gamers with a reliable system that is capable of running all the latest titles at 1440p and 4K, as well as a plethora of productivity tasks. Throw in the vast amount of customisation provided by Corsair iCUE and a clean frost-white aesthetic, this system is bound to have everything a gamer could ask for.
Features: 4.3/5
Design: 4.5/5
Performance: 4.2/5
Value for Money: 3.8/5
Pros
Top-tier gaming performance
Lots of software customisation
Includes up-to-date components
Cons
Quite expensive
Could use a more powerful PSU
Limited configuration options
Where to Buy
Buy the Corsair Vengeance i7400 Frost Edition on:
2. Skytech Siege 4
👑 The best budget 4070Ti prebuilt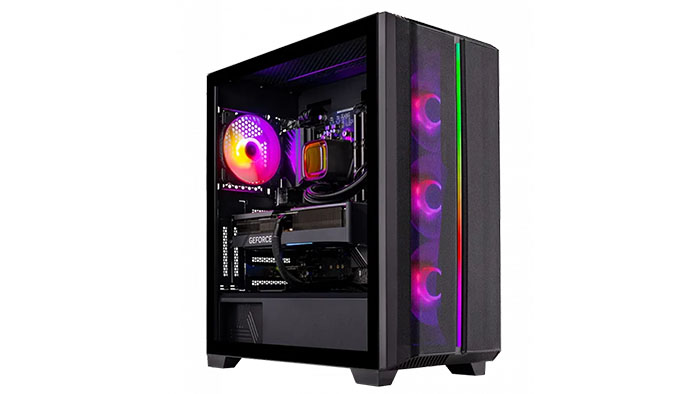 Introduction
Moving onto a prebuilt which offers a more competitive pricing with what you'd expect to spend on a RTX 4070Ti PC built from scratch, the Skytech Siege 4 is a better option for those looking to stick to a budget. Despite the lower price point, this pre-built gaming PC can still run all of the latest titles at 1440p and 4K without any issues. However, there are some clear cost-cutting methods in this configuration that could have a minor impact on gaming performance.
In terms of components, this system is equipped with an AMD Ryzen 7 5800X processor and X570 motherboard combination, along with 16GB RAM to provide enough power to play a range of titles at 4K, with excellent performance at 1440p. In addition, the 850W power supply and 360mm cooler provides the safety-net needed to push this system to its limits, which helps to prevent overheating and permanent damage to the build when placed under intense loads.
Like the rest of Skytech's pre-built gaming PCs, this system is housed in one of their own PC cases, which shares the same name as the system itself. The split design on the Siege 4's mesh front panel offers a distinct appearance due to the RGB strip located along the middle.
Key Specs
| Key Specs | Skytech Siege 4 |
| --- | --- |
| CPU | AMD Ryzen 7 5800X |
| CPU Cooler | 360mm AIO |
| Motherboard Chipset | X570 |
| RAM | 16GB DDR4 |
| SSD | 1TB M.2 NVMe |
| GPU | GeForce RTX 4070Ti |
| Case | Siege 4 Black |
| PSU | 850W |
| Operating System | Windows 11 Home |
Things We Like
Competitive pricing: Out of all the options featured in this roundup, the MSRP of the Siege 4 is the closest to reaching a similar price that can be achieved by gamers building their own RTX 4070Ti PC.
Reliable performance: The 850W power supply and 360mm AIO cooler included in this system allows plenty of room to accommodate for more demanding tasks, reducing the chances of overheating or causing permanent damage.
Things We Don't Like
Uses older components: One of the biggest weakness to the cost-cutting methods used to configure this build is the reliance on older components. Not only does this weaken performance, but also reduces the longevity of this system.
16GB RAM: Whilst 16GB is enough to run most modern titles on high settings, we would always recommend picking up 32GB of memory instead to reduce the chances of experiencing technical issues and slower loading times.
Summary
For those looking for a pre-built gaming PC that doesn't steer too far away from the price of the individual components, then the Skytech Siege 4 is a solid option. This AMD system offers strong 1440p and 4K gaming performance, which is supported by a sufficient cooling system and power supply to create a system you can rely on.
Features: 3.8/5
Design: 4/5
Performance: 4/5
Value for Money: 4/5
Pros
Cheap prebuilt option
Reliable performance
Lots of RGB lighting
Cons
Relies on older parts
Limited memory
Better performance available
Where to Buy
Buy the Skytech Siege 4 on:
3. Gaming RDY Y40BG202
👑 The best looking RTX 4070Ti prebuilt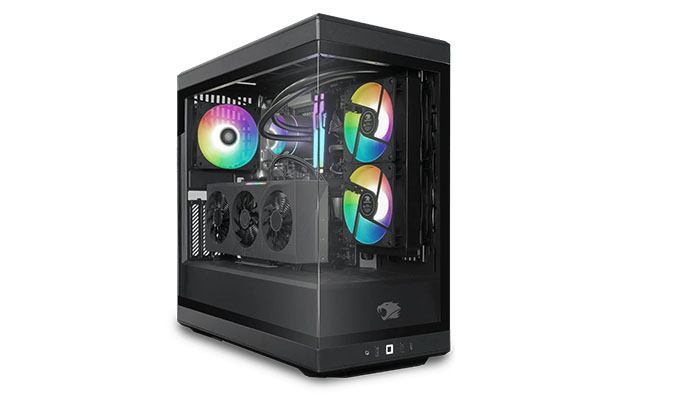 Introduction
Next up, we have the Gaming RDY Y40BG202 from iBUYPOWER, a pre-built gaming PC which is designed to put the 4070Ti on full display. Enclosed in the widely popular HYTE Y40 PC case, this build acts as a solid statement piece within any gaming setup. We're big fans of the HYTE Y40, going as far to recommend it and its bigger brother, the HYTE Y60, for various RTX 40 series builds.
But the Gaming RDY Y40BG202 also has the performance to back up its stellar appearance thanks to a number of high-end components which compliment the included graphics card. For example, the i7 13700KF offers enough processing power to run all the latest games, as well as enough multifaceted performance to tackle some work-based applications.
Another benefit to picking up an iBUYPOWER pre-built like this one is that all their systems come packaged with peripherals, meaning you only need a display to start playing games. Whilst we'd suggest picking up your own gaming peripherals instead, it's a nice touch from the manufacturer.
Key Specs
| Key Specs | Gaming RDY Y40BG202 |
| --- | --- |
| CPU | Intel Core i7 13700KF |
| CPU Cooler | iBUYPOWER 240mm AIO |
| Motherboard Chipset | Z690 |
| RAM | 32GB DDR5 |
| SSD | 2TB M.2 |
| GPU | RTX 4070Ti |
| Case | HYTE Y40 |
| PSU | 850W |
| Operating System | Windows 11 Home |
Things We Like
Stunning design: HYTE's Y40 is one of the best looking PC cases on the market, which makes it a great choice for a professionally assembled gaming PC. The wrap-around glass panels show off the internals from every angle, which looks great on a system that has strong cable management and lots of RGB lighting
Lots of storage: The Gaming RDY Y40BG202 is the only PC in this list which comes with 2TB of storage. This will be more than enough to hold a handful of blockbuster titles, so gamers will be able to store their game libraries pretty comfortably.
Things We Don't Like
Fairly pricey: Though the high-end components packed inside of this build are welcomed additions, it does cause the price tag to increase to a point well beyond the estimated cost for a custom built system.
Thermal regulation: Whilst this PC looks great, some of the design choices raise concerns with thermals. For example, the 240mm AIO will struggle to keep the temperatures down when compared to a high-end PC with a 360mm liquid cooler.
Summary
Overall, the iBUYPOWER Gaming RDY Y40BG202 is a pre-built gaming PC which looks and runs great, making it an ideal choice for those looking to put their system on display. The inspired design choices on this ready-made gaming PC provides a stellar experience for any consumer that decides to pick one up.
Features: 4.5/5
Design: 4.5/5
Performance: 4.3/5
Value for Money: 4/5
Pros
Great addition to a setup
Lots of storage
Comes with peripherals
Cons
Expensive price point
Can struggle with thermals
Where to Buy
Buy the Gaming RDY Y40BG202 on:
4. Skytech Chronos
👑 The best value RTX 4070Ti prebuilt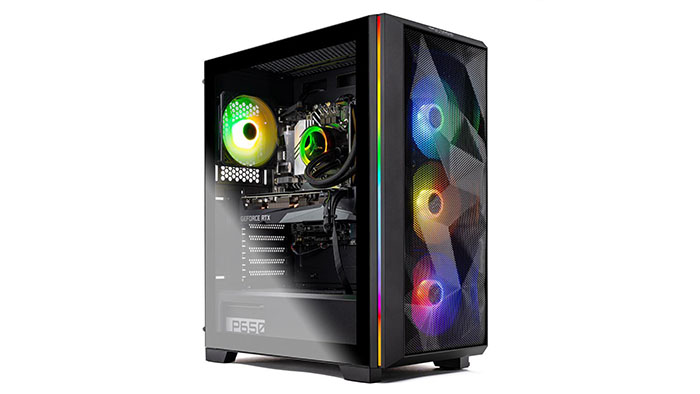 Introduction
We have another option from Skytech to conclude our roundup, the RTX 4070Ti variant of their popular Chronos series. Acting as an Intel alternative to the Siege 4, this system offers similar performance at 4K and 1440p. In fact, the two systems are kitted out with like-for-like components from the two respective brands. For example, the Chronos replaces the Ryzen 7 5800X with a Core i7 12700F, which is very similar in price and performance.
Looking the rest of the build, the Chronos also includes 1TB of M.2 storage and 16GB DDR4 RAM, allowing users to store and run a wide range of titles without having to wait too long for them to load. To keep these components nice and chilly, Skytech have packed a 360mm liquid CPU cooler into this build to keep temperatures down, whilst the mesh front panel helps to improve airflow.
Design-wise, this build doesn't have any features that will blow you away, but all the parts come together to create a look that is pleasing to the eye. With a healthy amount of RGB lighting and a geometric mesh front panel, this system will enhance the overall aesthetic of any setup it is placed into.
Key Specs
| Key Specs | Skytech Chronos (4070Ti) |
| --- | --- |
| CPU | Intel Core i7 12700F |
| CPU Cooler | 360mm AIO |
| Motherboard Chipset | Z690 |
| RAM | 16GB DDR4 |
| SSD | 1TB M.2 NVMe |
| GPU | GeForce RTX 4070Ti |
| Case | Chronos Black |
| PSU | 650W |
| Operating System | Windows 11 Home |
Things We Like
Affordable price point: At current pricing, this system is the cheapest ways to get your hands on a prebuilt RTX 4070Ti gaming PC, and even gets scarily close to the lowest possible cost of custom-built rig. This price will vary, but even the MSRP is lower than most options on the market.
Clean design: As far as prebuilt gaming PCs are concerned, the Chronos offers one of the most straightforward designs, providing more of a sleek and sophisticated look with a hint of flair. This makes it suitable for most environment in which a gaming PC could be useful, including workspaces.
Things We Don't Like
Relies on older parts: In a similar fashion to Skytech's previous entry on this list, this PC has been configured with parts which are now considered out of date. This brings into question the longevity of this system, as well as how much better it could perform with newer components.
Lack of power: The major weak-spot on this system is the 650W power supply, which sits below the recommended power requirements from Nvidia. Though the older components used in this build require less power, it is worth considering another option that comes slightly higher PSU.
Summary
Anyone looking for the cheapest Intel prebuilt gaming PC to comfortably run the latest titles at 4K and 1440p, then look no further than the Skytech Chronos. Whilst it relies on slightly older parts to get there, this system has enough power to provide the framerates and graphical fidelity needed for a high-end gaming experience, for a price that won't be too far off what you could get by putting a 4070Ti build together without expert installation.
Features: 4/5
Design: 4/5
Performance: 4/5
Value for Money: 3.8/5
Pros
Affordable pricing
Lots of RGB lighting
Good Thing
Cons
Equipped with old components
Only a 650W power supply
Where to Buy
Buy the Skytech Chronos 4070Ti on:

A Guide to Picking a Prebuilt Gaming PC
Whilst those picking up a prebuilt gaming PC may not be getting hands-on with the parts included within a build, it's still important to have an understanding of what components should be included within a configuration of a certain budget. After all, the last thing you want is to be spend too much on a gaming rig that will already have a premium attached to it.
We understand that manufacturers have to add extra costs onto their prebuilt systems to cover the assembly process, but its very easy to overspend on these all-in-one PC packages if you haven't done the right research.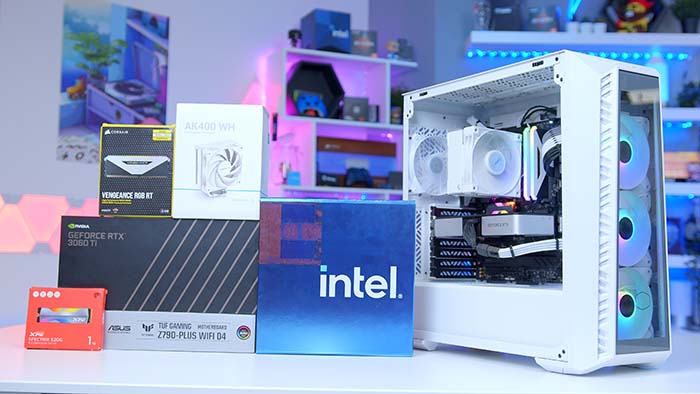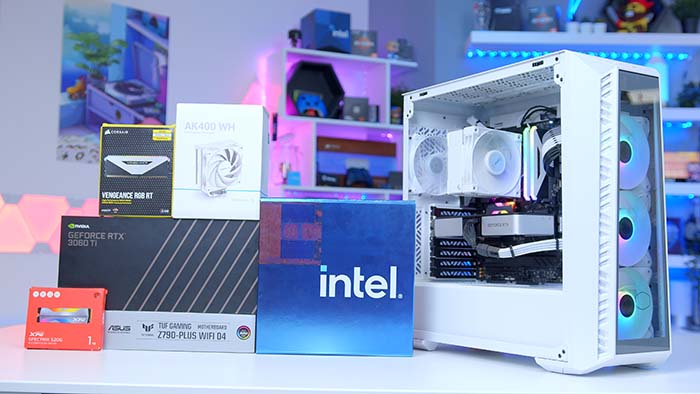 To help you find the right configuration which provides that perfectly tailored gaming experience, we'll be breaking down all the parts needed in a modern gaming PC, along with the specs and other key factors we would suggest for a RTX 4070Ti system.
CPU: In terms of performance, the CPU is one of the most important aspects of any gaming PC, as it dictates the tasks your system can or can't perform. For a powerful GPU like the RTX 4070Ti, we'd suggest picking up at least an Core i5 or Ryzen 5 processor, preferably from Intel or AMD's latest generation line-up. This will ensure that your systems can meet the demands of the GPU in a variety of games while opening up the potential for tasks such as editing and streaming.
Memory: Another important performance-based factor to consider is RAM. Either DDR4 or DDR5 will provide adequate performance, so long as they have a minimum of 16GB capacity. We'd suggest option for 32GB of DDR5 memory where possible, as this will provide the most longevity.
Storage: Whilst a gaming PC that performs well in all the latest titles is great, it means nothing if you don't have the space to store them. Luckily, most prebuilt systems will offer at least 1TB of storage, which is enough to store a handful of games at once. However, anyone with a larger catalogue may want to consider a 2TB upgrade if possible.
Cooling: A factor which can often go overlooked in prebuilt PCs to save on build costs, cooling can have a major influence on the performance and longevity of a gaming rig. Cooling systems that fail to keep the temperatures down leads to weaker performance from the CPU in particular, and can lead to components overheating and being permanently damaged. To stop this from occurring in a 4070Ti gaming PC, we'd suggest picking up a system that comes with at least a 240mm liquid CPU cooler.
Case: Though the choice of case will have less of an impact on the performance, it is a key determinant of how your system will look. Cases are available in all shapes and sizes, so it's important to know how much space your setup has to accommodate for a gaming PC. On top of this, knowing what features and aesthetic you'd like is essential, as the housing on each prebuilt system will possess distinct functionality.
Motherboard: Finally, we have the motherboard. Whilst the motherboard is often dictated by the CPU, it is always worth checking the exact model used, as this will determine the amount of connectivity your system will have with the rest of your setup. Along with the network connections such as WiFi and LAN, the motherboard is what provides the USB ports for a PC, so make sure there is enough to support your gaming peripherals.
Why You Can Trust Us
When putting together a buyers guide or review on geekawhat.com, our team of PC hardware and gaming experts conduct an abundance of research and testing to forge an impartial view on a range of components and peripherals. No matter what the article, we promise to always put our audience first, and that our opinions on products featured in our articles are not influenced by external factors.
If you would like to learn more about our editorial team, or just to get to know our team members, head over to the about us section.
How We Picked the Best 4070Ti Prebuilts
In order to test and evaluate the best 4070Ti prebuilt gaming PCs, there are a number of factors that we take into consideration, which are:
1440p & 4K gaming performance
Compatibility & component synergy
Aesthetic & customisation options
Value for Money
Future-proofing
Conclusion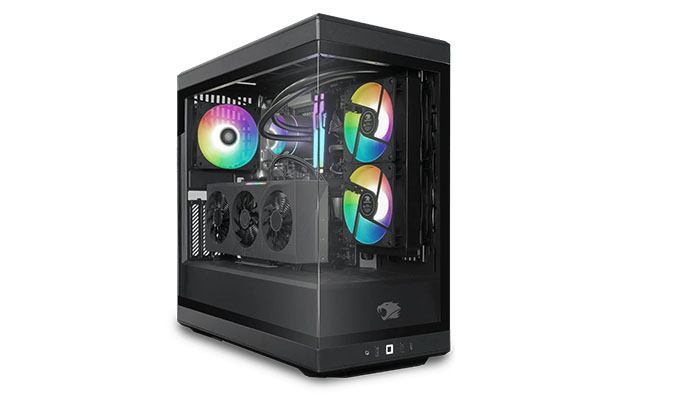 Best RTX 4070Ti Prebuilt Gaming PC: Gaming RDY Y40BG202
After taking a deep dive into each configuration featured in this roundup, we believe that iBUYPOWER's Gaming RDY Y40BG202 provides the best overall package for prospective RTX 4070Ti users. Packed with a number of the latest components, this system will have no issues running the latest titles in 4K with solid framerates. Plus, the HYTE Y40 and abundance of RGB lighting creates a premium aesthetic, which makes this system a great showpiece within any gaming setup.

Frequently Asked Questions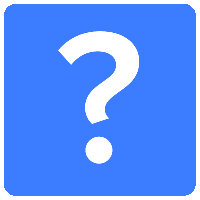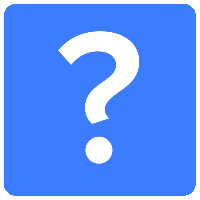 How Much Should I Spend on a RTX 4070Ti PC?
For a RTX 4070Ti build, we suggest spending somewhere between $1500 to $2500. Spending more typically provides better performance and build-quality, but there are some great options for cheap.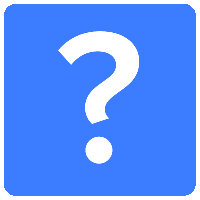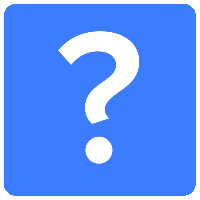 Is Building Your Own Gaming PC Cheaper?
Generally, yes. Prebuilt gaming PCs are often more expensive to cover the assembly costs. Also, individual components are more likely to go on sale, making custom-built systems even cheaper if you're willing to be patient.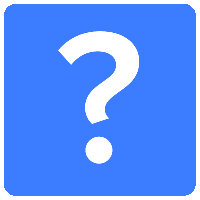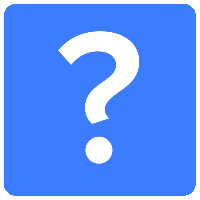 Is the RTX 4070Ti Good for Gaming?
After reviewing the RTX 4070Ti, we'd say this graphics card offers a strong 4K gaming experience in a range of the latest titles, along with high frames at 1440p and 1080p.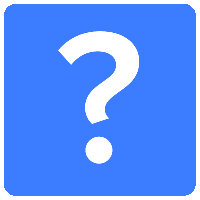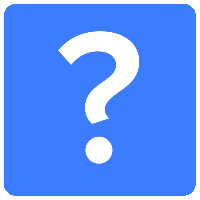 What Is the Benefit of a Prebuilt Gaming PC?
The main advantage of picking up a prebuilt system is the convenience. Most prebuilt systems are guaranteed to be assembled to a high-quality without the need for you to lift a finger.