Introduction
The new Call of Duty MW2 Remastered (2022) has gone down a storm within the gaming community, with gamers rushing to pick up the latest Activision title. But with any new game comes new hardware requirements, recommend specs and support for technologies such as DLSS and Ray Tracing. Is your graphics card good enough to run the new COD MW2 Remastered, and if not, which GPUs are best? In this guide we'll be covering off the best graphics cards to buy for playing Call of Duty: Modern Warfare 2 Remastered at 1080P while achieving high frame rates. This guide will include a range of graphics cards, suited to all budgets, with designs from both AMD and Nvidia.
Want to skip straight to our recommended GPU choices? Take me there!
COD MW2 Hardware Requirements
The minimum specs required for COD MW2 and recommended spec levels are quite modest by new AAA title standards. With just a 6th Gen Core i3 or 2nd Gen Core i5 from Intel required, it is a game that runs on even old hardware. The recommended specs are also pretty restrained, too. While users of old cards like a GTX 750 will be a little disappointed, the GTX 1060 is very low for a recommended spec sheet – but is it enough? Let's find out with our detailed COD MW2 Remastered benchmark testing.
Minimum Specs
Recommended Specs
Operating System
Windows 10 – 64 Bit (latest update)
Windows 10 – 64 Bit (latest update)
Windows 11 – 64 Bit (latest update)
CPU
Intel: Core i3-6100/Core i5-2500K
AMD: Ryzen 3 1200
Intel: Core i5-6600K/Core i7-4770
AMD: Ryzen 5 1400
GPU
NVIDIA: GeForce GTX 960
AMD: Radeon RX 470
NVIDIA: GeForce GTX 1060
AMD: Radeon RX 580
VRAM
(Video Memory)
2GB
4GB
RAM
8GB
12GB
Storage
75GB
75GB
Graphic Drivers
NVIDIA: Version 516.59
AMD: Version 22.9.1
(We would always recommend updating to the latest GPU drivers, even if these are not strictly required)
NVIDIA: Version V516.79
AMD: Version 21.9.1
(We would always recommend updating to the latest GPU drivers, even if these are not strictly required)
Minimum and Recommended Specs for COD MW2 Remastered (Source: Activision.com)
Testing Methodology
When testing any new title, we look to match components with other balanced parts to ensure our testing remains fair. In aid of full transparency, we also record and upload all of our full benchmark runs to our benchmarking YouTube channel, 'Benched! by GeekaWhat'.
During our testing of Call of Duty Modern Warfare 2, we benchmarked a number of both AMD and NVIDIA GPUs at 1080P, ranging from the RTX 3050 up to the RX 6750 XT and RTX 3070.
Best GPUs for COD MW2 Remastered:
1. AMD Radeon RX 6650 XT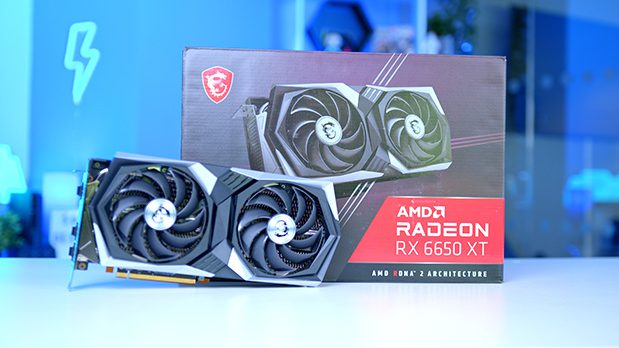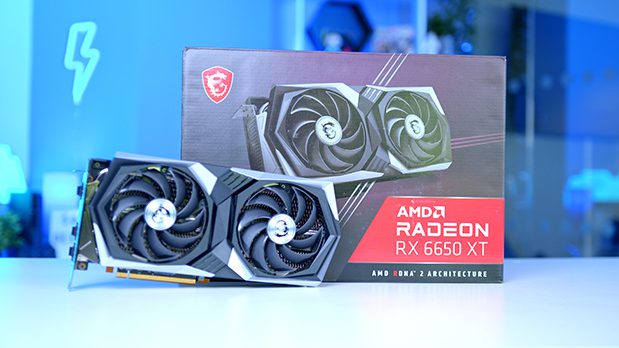 In a rather surprising fashion, AMD's RX 6650 XT came out on top overall during testing and is our number one pick. Leaving its NVIDIA counterparts in the dust, the RX 6650 XT smoked the competition, only losing out to its bigger brother the RX 6750 XT in performance. Pulling in an average framerate of 191 Frames Per Second (FPS) the RX 6650 XT left little to be desired in the FPS department. Beating out the likes of NVIDIA's RTX 3050, 60, 60Ti and even the RTX 3070 – yes you read that right – the RX 6650 XT more than earns the number one spot. For pure price to performance in Call of Duty's Modern Warfare 2 at 1080P the RX 6650 XT is the clear standout performer, averaging roughly 30FPS+ more than the RTX 3060Ti whilst coming in at a similar MSRP, the results speak for themselves.
Even more impressive is that the RX 6650 XT beat out the RTX cards whilst having NVIDIA's Deep Learning Super Sampling (DLSS) enabled. There are promising signs for the future of AMD GPUs, with NVIDIA's DLSS historically having been the go-to when looking at render scaling technologies. AMD's FidelityFX Super Resolution (FSR) was a surprise package, allowing us to gain a significant performance increase without the cost of losing visual fidelity. Whilst support for FSR may be lacking in other titles, it certainly wasn't in Modern Warfare 2, working perfectly and without issue during our testing.
For those looking to push their GPU that bit further, there were encouraging signs at 1440P too. Tweaking the FSR settings and settings pre-sets and healthy FPS averages are there to be had. 1080P however, is definitely the sweet spot, with the game running at a much smoother and more consistent framerate.
Pros
Standout performance
Great value for money
Punches above its weight class
Cons
Lack of FSR support on other titles
AMD Radeon Adrenaline Software is less refined than GeForce Experience
Buy the AMD RX 6650XT on:
2. AMD Radeon RX 6750 XT
The RX 6750 XT followed in the footsteps of the RX 6650 XT, outperforming all of the GPUs we tested bar none. With this being the case it would seem odd to only be awarded second place in our recommendations yet it is for good reason. Simply put, the RX 6650 XT sits at a much better price point than the RX 6750 XT, with the latter coming in at roughly $150 more. Whilst yes the performance increase of the RX 6750 XT against the RX 6650 XT was significant enough to potentially warrant the price increase for some, for those looking to play purely at 1080P the RX 6650 XT sits in the sweet spot, in my opinion, providing great performance without breaking the bank.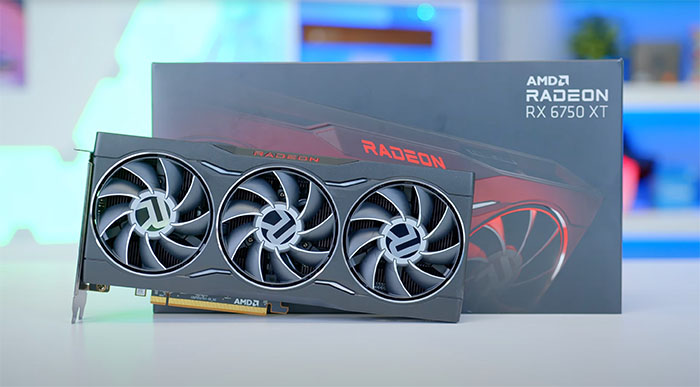 The RX 6750 XT performed so well in fact at 1080P that we feel that it may actually be slightly wasted at times. The RX 6750 XT averaged over 220 FPS during our testing, leaving clear legroom to be tested at 1440P. The RX 6750 XT may be the go-to choice, however, if you'd like to play at true 1080P. By disabling FSR the RX 6750 XT is still more than capable of playing Modern Warfare 2 at a consistent frame rate whilst also regaining the visual fidelity lost to render upscaling.
For those looking to play at competitive settings and max out on FPS, however, the 6750 XT does open up the possibility of playing on (and making use of ) a 240Hz monitor. Whilst not for everyone it's a nice option to have but, yet again, likely brings additional costs to the table.
Pros
Best in class performance
Legroom to play at higher resolutions
Readily available & in stock
Cons
More expensive than other options
Lack of FSR support on other titles
Buy the AMD Radeon RX 6750 XT on:
3. Nvidia GeForce RTX 3060Ti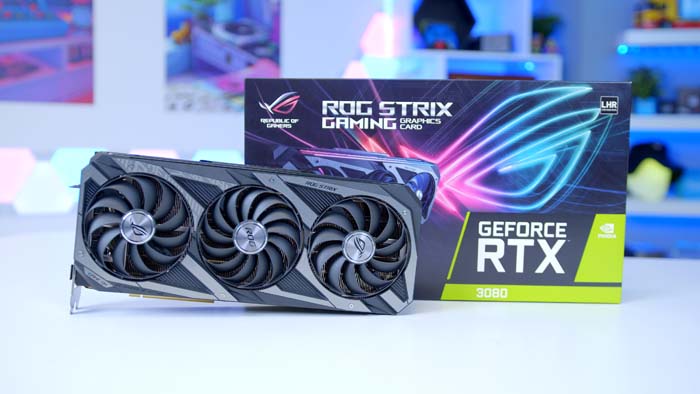 Fear not Nvidia fans, we can in fact recommend an Nvidia GPU for Call of Duty's Modern Warfare 2, the RTX 3060Ti – phew! Nvidia's tried and tested RTX 3060Ti has long been somewhat of a pound for pound (or dollar for dollar) king when looking at price to performance. Bringing near RTX 3070 level performance at a considerably lower MSRP, the RTX 3060Ti sits in a great spot for Call of Duty Modern Warfare 2 at 1080P.
Coming in at $100 cheaper than the RTX 3070, the step up in performance provided by the RTX 3070 is much less noticeable than between the other GPU's we tested and in our opinion makes the 3060Ti a much better choice. The RTX 3060Ti averaged 164 FPS in game compared to the 177 FPS achieved by the RTX 3070, a sizably smaller gap than the 30+ FPS improvement we witnessed between the RTX 3060Ti and RTX 3060.
The RTX 3060Ti offers the best of both worlds, providing performance to challenge the RTX big boys at times, whilst still coming in at an affordable price point. The RTX 3060Ti maintained a consistent and steady frame rate throughout our testing and paired with a 144Hz monitor can produce an ultra smooth gameplay experience.
Pros
DLSS support
Good value for money
Consistent across other titles
Cons
Lower performance in MW2 than AMD equivalents
Buy the Nvidia RTX 3060Ti on: