Introduction
1080p gaming monitors have been a mainstay for as long as I can remember. Although we've seen new innovations with the likes of 1440P and 4K become more of a commonality, the 1080P market is here to stay. These lower resolution monitors still perform well, and at a lower price point too. But is having a sharp display with a higher pixel density a necessity, or does 1080P still stand the test of time?
In today's review we'll be evaluating a 1080P display from AOC, the AOC Gaming 27G2SPU. Is this bread and butter 1080P, 165Hz panel a great all-rounder, or a little underwhelming? Let's take a look!
Buy the AOC Gaming 27G2SPU Monitor on:
Suggested Article: Best 1080P Gaming Monitors to Buy in 2022
Is 1080P Still The Go-To Choice?
In short, yes! Although 1440P is definitely more appealing for visual fidelity, 1080P panels are plainly cheaper and require a less powerful GPU to run. Picking up a 1440P or 4K display means that you'll need a significantly more powerful graphics card in order to take best advantage. There is no point gaming at 1440P low or medium settings, as you lost basically all of the upside of the higher resolution. You often find higher refresh rate on lower resolution panels, too, a factor which is arguably more important for gaming than resolution.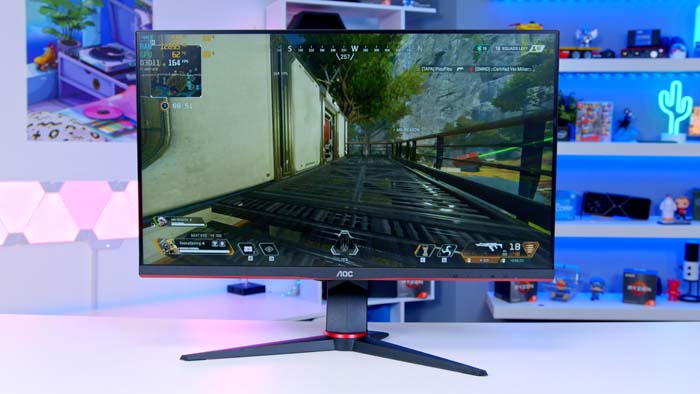 Aesthetics & Design
The design of the monitor itself is relatively minimalist, with AOC opting for a reduced bezel design that helps to make things that bit more immersive. The design is fairly lightweight, and the included stand is not only easy to build, but also fairly good quality.
The red accent along the bottom is typical of AOC's gaming design language, and the colour follows through to the rear of the panel too. It's not my favourite accent colour ever, and won't suit everyone, but it doesn't look terrible.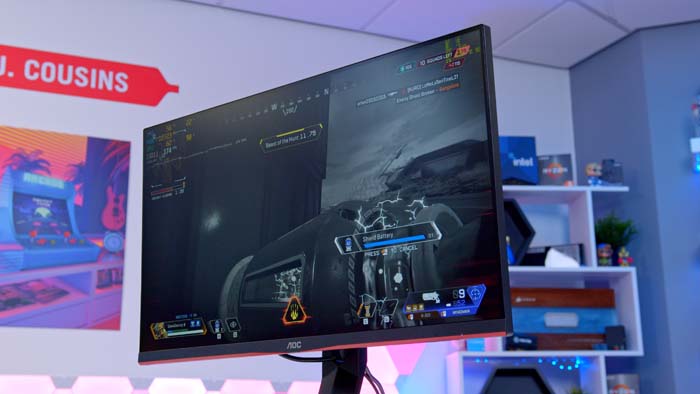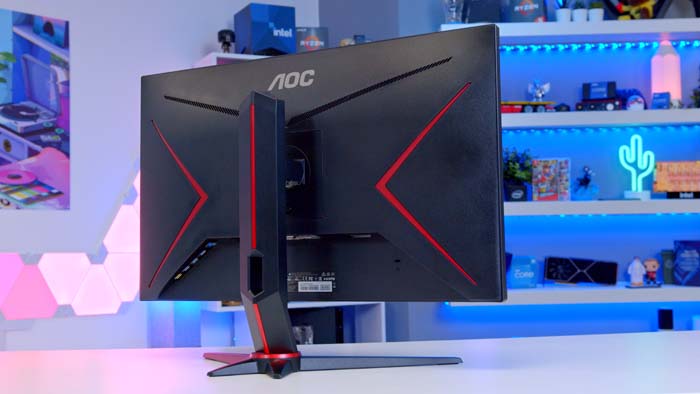 You don't get any fancy features on the rear like RGB, a headphone hanger or any extraordinary connectivity, but it ticks all of the fundamental boxes for a budget gaming monitor. On the stand you'll find a nice little cable passthrough which allows you to keep all your cables at bay, and adjustment of height, tilt and rotation for the panel.
Features
The AOC Gaming 27G2SPU has plenty of features on offer despite being a cheaper design. We've broken down the main features and usability options of this monitor below:
1080P IPS Panel
Although 1080P monitors don't offer the highest visual fidelity that money can buy, but the AOC uses an IPS panel that enhances colours and visuals. IPS offers some of the brightest white and darkest blacks enhancing your experience within games and other applications.
I decided to play some Overwatch 2 to test out this display, and there is a very noticeable difference between this display and my other monitors. The other displays I use in the GeekaWhat office are 1440P, and while they are sharper due to a higher pixel density, they are not quite as vibrant as this IPS design.
165Hz Refresh Rate
In fast-paced titles like Valorant, Apex Legends and Battlefield 2042, you can gain an advantage within your game by seeing more of the frame rate outputted by your GPU. In this instance, the monitor's display refreshes 165 times per second, more than double a typical 60Hz office monitor. That allows you to see 165FPS and beyond, making use of the GPU horsepower in your PC.
The ability of your PC to saturate this monitor with enough frame rate will always be the determining factor as to whether you can actually take advantage of the high 165Hz refresh rate.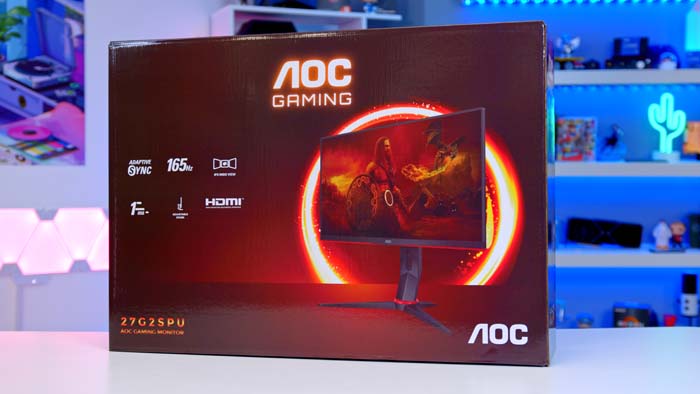 1ms Response Time
IPS panels used to be a less preferable option in the market due to having slower response times compared to VA and TN displays. But, over time, these panels seen plenty of refinement giving users the opportunity to enjoy accurate colours without ghosting and blurring effects. The 1ms response time on this display gives you a fluid and smoother experience with minimal input lag allowing you to quickly respond to enemies without hindrances.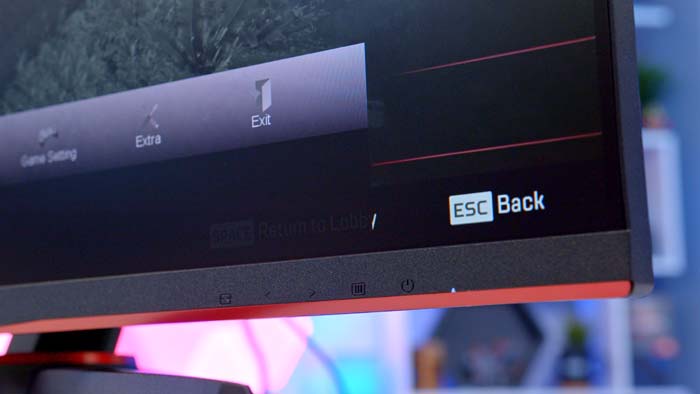 FreeSync Premium and G-Sync Compatible
Both Nvidia and AMD have their own proprietary refresh rate and control methods that ensure your monitor outputs frames smoothly, and avoids screen tearing. This essentially syncs up the frames outputted by your GPU with the interval of refreshes on your gaming monitor. FreeSync Premium ensures you'll get a refresh rate of 120Hz (where the GPU is outputting enough frame rate), while reducing any stuttering and artefacts on screen so that your games can run smoothly. Having the option to choose between AMD or Nvidia on this panel is a fantastic feature.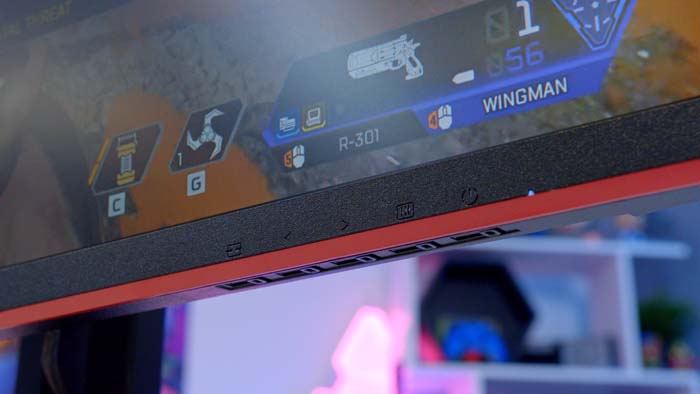 Usability Features
When mounted on the included stand, the AOC 27G2SPU has plenty of height adjustability allowing you to change the monitor's positioning to your seating level. You've also got plenty of tilt to improve your viewing angle, and an adjustable swivel which allows you to add some height to your setup with a vertically positioned monitor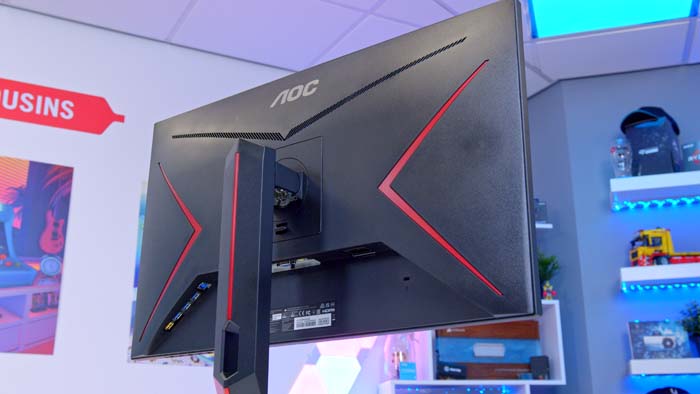 For the IO you've got plenty of options for display output with two HDMI 1.4 ports, and one DisplayPort 1.2 port. This monitor also comes with VGA, and a USB hub. The USB hub features a fast charge port, with four USB 3.2 Gen1 ports allowing you to charge mobile devices, accessories and peripherals. This display also supports 100×100 VESA wall mounting for those that want a cleaner desk.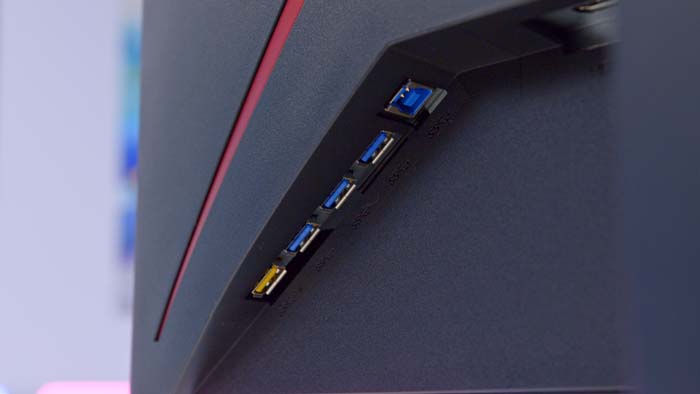 OSD & G-Menu
The AOC has a fully customisable OSD which can be accessed by the button next to the power switch. Within the OSD settings you can change a variety of settings such as HDR mode, BlueLight mode, gaming settings, and colour accuracy. The OSD is very dated, and has been a mainstay on their budget panels for years. It allows you to change all of the core features, but 2011 want their OSD back.
[smartslider3 slider="54″]
Alternatively if you'd prefer to access these settings without having to fiddle around with the buttons on your monitor, you can install the G-Menu software from AOC's website to amend all of these settings purely through your operating system. This is a much more modern and forward thinking system than the antiquated method on this panel.
Alternatives
Despite the very respectable design from AOC, this isn't the only good 1080P monitor with a high refresh rate that you can buy. We've provided some great alternatives that come in at a similar price with plenty of features.
MSI Optix G32C4
MSI's Optix G32C4 is a 31.5″ monitor offering a 165Hz refresh rate to ensure a smooth gaming experience. Along with a 1ms response time and AMD FreeSync which prevents screen tearing and choppy framerates. This massive display gives you plenty of screen real estate to enjoy at 1080P while keeping your gameplay buttery smooth putting you ahead of your competition.
Buy the MSI Optix G32C4 on:
Dell G2723HN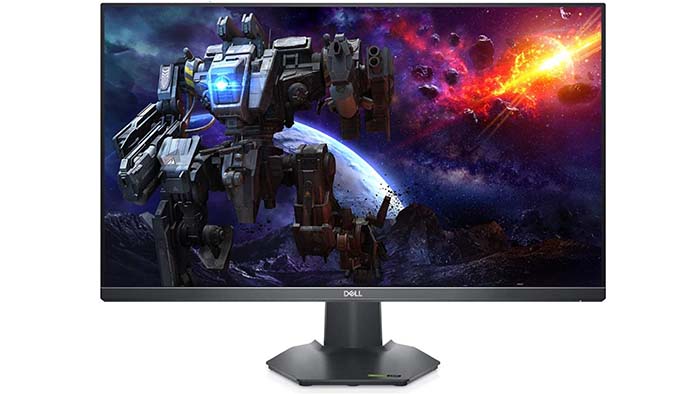 Dell's G2723HN is a 27 inch design offering a 165Hz refresh rate at 1080P. This display features adaptive sync giving you the option to enjoy a smooth gameplay experience without the fear of artefacts or stuttering. The unique vented design of this monitor adds some extra aesthetic along with improved heat dispersal for uninterrupted gameplay. An excellent 27 inch monitor!
Buy the Dell G2723HN on:
Gigabyte G27F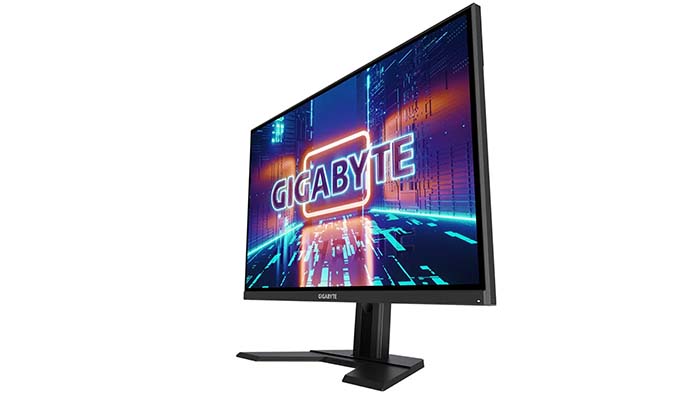 Gigabyte's G27F display is another 27 inch design offering a sleek and futuristic aesthetic coupled with plenty of great features to ensure the best possible gaming experience. With a 1ms response time and a 144Hz refresh rate, all your gameplay will be as smooth as butter unaltered unwanted ghosting or blurring effects. If you're looking for a reasonably priced 1080P display, Gigabyte have you covered!
Buy the Gigabyte G27F on:
Conclusion
AOC Gaming 27G2SPU Monitor
Product Name: AOC Gaming 27G2SPU Monitor
Brand: AOC
Features

Design

Versatility

Value For Money
Summary
After playing around, and testing AOC's Gaming 27G2SPU, I recognise that this monitor is well designed. The sturdy and robust stand will prevent any unwanted sag, while also offering plenty of versatility features including tilt, and swivel for a variety of angles to improve your viewing experience. In terms of the panel, there is a relatively noticeable difference between this 1080P design and the other 1440P monitors I use at the GeekaWhat office. Although the resolution isn't as sharp, the colours are more vibrant and brighter giving you a much more pleasant time while gaming. Overall, this display is OK, but isn't priced competitively enough for our liking. After a quick bit of research at various retailers it seems that there are other excellent options at 1080P and 1440P resolutions that offer better features at a similar price. I can't help but feel for most people that it might be worth picking an alternative if you're willing to spend a little bit more money for a sharper display. However, if cost is something you're concerned about, the AOC Gaming 27G2SPU offers a vibrant display with plenty of extra features at a reasonable price.
Pros
✅ Relatively reasonable price.
✅ IPS panel is vibrant and colourful.
✅ 165Hz offers a very smooth experience.
Cons
❌ Some better options at a similar price point.
❌ AOC G-Menu feels redundant in combination with the OSD.
❌ OSD is poor, and very outdated.