Introduction
With the recent release of Call of Duty's ever-popular Warzone 2.0, here at GeekaHQ, we thought it well worthwhile us talking you through our top picks for GPUs to play Warzone 2.0 at 1440P, recommended specs, minimum hardware requirements and everything else in between. Warzone 2.0 has been long awaited by many fans, with Activision and Call of Duty alike hoping for it to once again take the gaming community by storm as 'Verdansk' did in early 2020. Throughout this article we'll be covering a number of GPUs, with inclusions from both AMD and Nvidia.
Want to skip straight to our recommended GPU choices? Take me there!
COD Warzone 2.0 Hardware Requirements
Surprisingly, the minimum and recommended specs for running Warzone 2.0 are fairly tame, without an Nvidia 20 series GPU in sight, let alone the more recent 30 and 40 series RTX cards. Both sets of specs (table below) feature very early-generation CPUs too, making positive readings for those with even the oldest of rigs. By today's standards, a GTX 1060 or Radeon RX 580 paired with a first generation Ryzen 5 is not bad going, the game will likely be playable at somewhat decent FPS, with tweaks to settings of course! Spoiler alert, however, we won't be recommending GPUs of quite this level in our top picks as there are simply better value-for-money GPUs in today's market.
Minimum Specs
Recommended Specs
Operating System
Windows 10 – 64 Bit (latest update)
Windows 10 – 64 Bit (latest update)
Windows 11 – 64 Bit (latest update)
CPU
Intel: Core i3-6100/Core i5-2500K
AMD: Ryzen 3 1200
Intel: Core i5-6600K/Core i7-4770
AMD: Ryzen 5 1400
GPU
NVIDIA: GeForce GTX 960
AMD: Radeon RX 470
NVIDIA: GeForce GTX 1060
AMD: Radeon RX 580
VRAM
(Video Memory)
2GB
4GB
RAM
8GB
12GB
Storage
75GB
75GB
Graphic Drivers
NVIDIA: Version 516.59
AMD: Version 22.9.1
(We would always recommend updating to the latest GPU drivers, even if these are not strictly required)
NVIDIA: Version V516.79
AMD: Version 21.9.1
(We would always recommend updating to the latest GPU drivers, even if these are not strictly required)
Minimum and Recommended Specs for COD Warzone 2.0 (Source: Activision.com)
Testing Methodology
When testing any new title, we look to match components with other balanced parts to ensure our testing remains fair. In aid of full transparency, we also record and upload all of our full benchmark runs to our benchmarking YouTube channel, 'Benched! by GeekaWhat'.
During our testing of Call of Duty's Warzone 2.0, we benchmarked a number of both AMD and NVIDIA GPUs at 1440P, ranging from the RTX 3050 up to the RX 6750 XT and RTX 3070.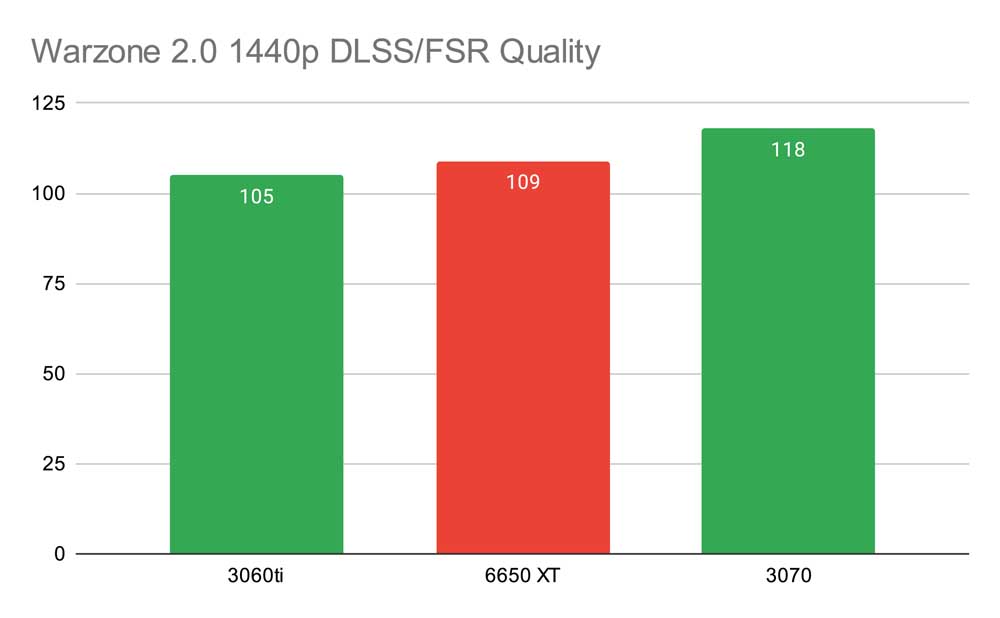 Best GPUs for COD Warzone 2.0: (Order may change) to do
1. AMD Radeon RX 6650 XT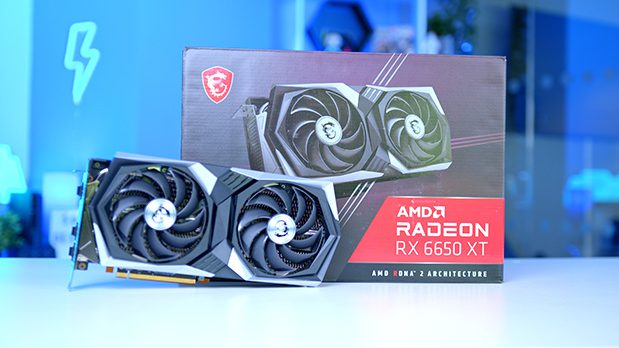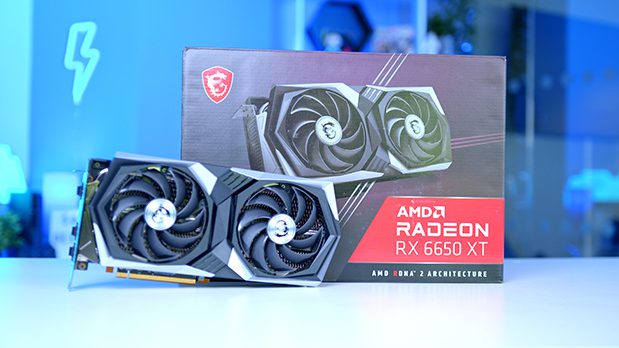 As has been a recent theme with our testing here at GeekaHQ, AMD's RX 6650 XT continues to impress and more importantly perform. With testing now being at 1440P, I expected a significant drop-off in performance for the RX 6650 XT, but yet again, the 6650 XT held strong and even beat out a number of its RTX competitors.
At 1440P Ultra pre-set (High Settings) with AMDs FSR 1.0 set to quality, the RX 6650 XT put on a strong showing, with an average FPS of 109. Tune the settings down slightly, and 1440P at 144Hz becomes a real possibility with this card, something I never expected at the beginning of our in-house testing. Better yet and the RX 6650 XT has the lowest MSRP out of our top picks for Warzone 2.0, sitting at roughly $399.
AMD's Resolution Scaling technologies played a big part in making the RX 6650 XT such a solid performer and is something that has grown on me over time. Whilst yes the visual fidelity is not as sharp or refined as you get with Nvidia's DLSS, for pure performance output it makes a strong case for being the go-to option in Warzone 2.
Pros
Surprise performer
Great value for money
Large performance boost with FSR
Cons
Image quality suffers with Fidelity FX more than with DLSS
AMD Radeon Adrenaline Software is less refined than GeForce Experience
Buy the AMD RX 6650 XT on:
2. Nvidia GeForce RTX 3060Ti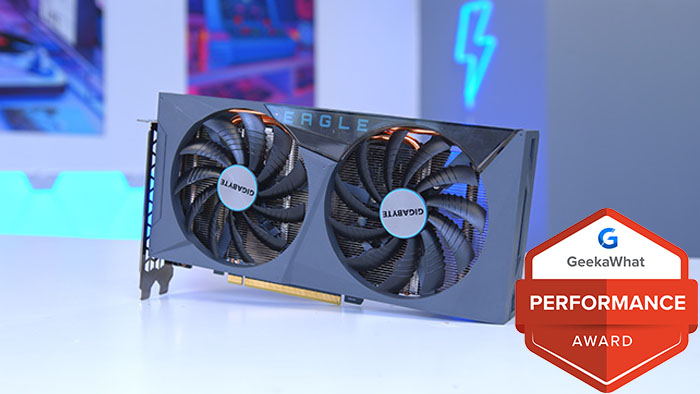 The first of our two Nvidia based recommended GPUs today is the ever-present RTX 3060Ti. It feels as though every GPU list I make includes the RTX 3060Ti, but for good reason, the RTX 3060Ti is simply that good.
Capable of performing at both 1080P and 1440P consistently across a range of titles at an MSRP price of $399 there are few, if any better options for the mid-range gamer.
During our testing of our Warzone 2.0, the RTX 3060Ti averaged a very respectable 105 FPS. Now, I know what you're thinking, that's the worst performance out of our top picks and you'd be right. The RTX 3060Ti did lose out by 4 FPS to the aforementioned 6650 XT, but it did so with significantly better visual fidelity.
To this day Nvidia's DLSS is still the top dog when it comes to AI resolution scalers, producing a much sharper and cleaner image than its AMD equivalent. For that reason, we feel the loss of 4-5 FPS is more than worth it and the RTX 3060Ti more than earning its spot on our list.
Pros
DLSS support
Higher AI Rendering Visual Fidelity than AMD equivalent
Consistent across other titles and resolutions
Cons
Lower performance in Warzone 2.0 than AMD equivalents
Buy the Nvidia RTX 3060Ti on:
3. NVIDIA GeForce RTX 3070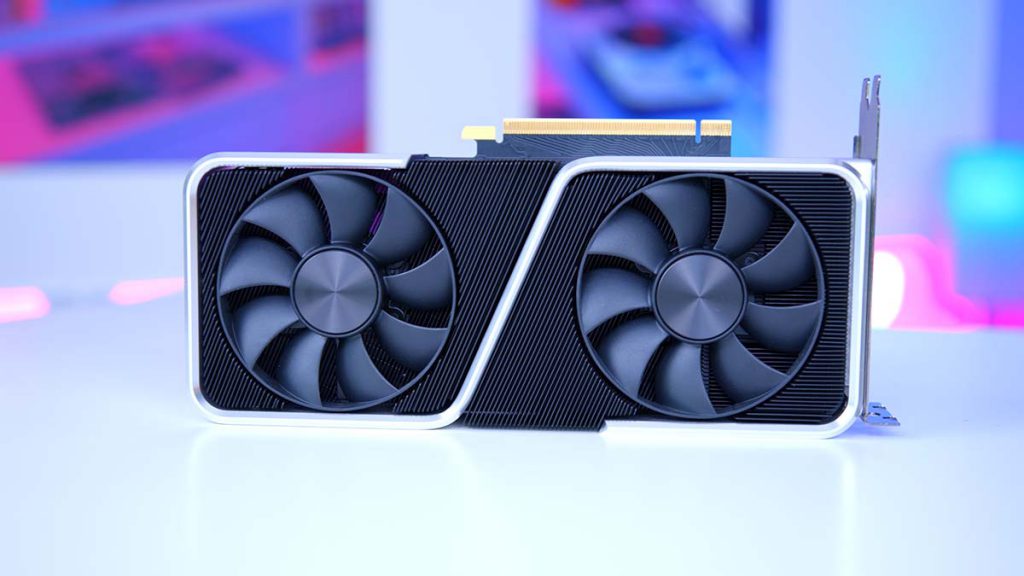 The strongest GPU we tested in terms of performance was none other than Nvidia's RTX 3070. Another consistent card released by Nvidia and a GPU that feels right at home at 1440P, easily surpassing the 100 FPS mark in Warzone 2.0 without any major interruptions or stuttering.
The RTX 3070 is slightly more expensive than the previously mentioned RTX 3060Ti, coming in at an MSRP of $499 but does offer superior performance and offers some capability at 4K too. It's a trade-off that will likely be user-dependent. For the more budget/price-performance oriented buyers, the RTX 3060Ti will be the better Nvidia purchase. For those however looking to game with as much FPS as possible, for under $500 the RTX 3070 you'd be hard pressed to find better.
During our testing we found the RTX 3070 to be hitting an average of almost 120FPS (118) at 1440P Ultra pre-set with DLSS set to quality. Tune down these settings slightly and 4K gameplay at 60FPS or even 100FPS plus, becomes all that more possible!
Pros
DLSS support
Best in class performance
Room for 4K gaming
Cons
More expensive than other options.
Buy the NVIDIA GeForce RTX 3070 on:
4. AMD Radeon RX 7900 XT
Admittedly, whilst not yet released, and therefore void from testing, AMD's upcoming RX 7900 XT is our final pick. Whilst yes the 7900 XT has an expected MSRP of $899, more than double that of some of our other picks, it will undoubtedly bring next-generation performance at a much cheaper price point than Nvidia's RTX 4000 series cards. For Warzone 2.0 this may be the ideal card to play at the ultra-high frame and refresh rates, and is more than capable across all three of the standard resolutions used too. Throughout our testing we have consistently found the AMD GPUs to arguably be the stronger and more consistent cards on Warzone 2.0, regularly pulling higher framerates and having lower level cards beat out higher level Nvidia equivalents.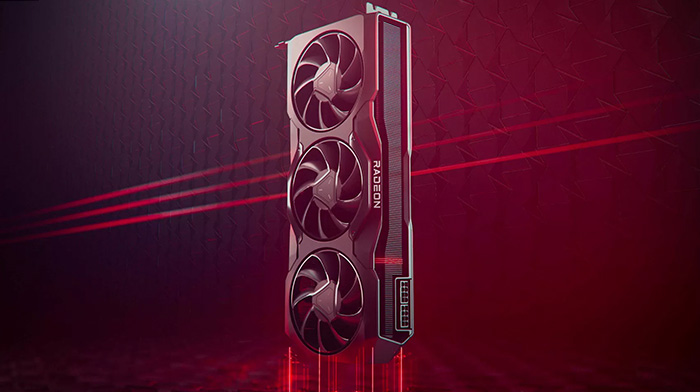 I for one and definitely anticipating the release of both the 7900 XT and XTX model of GPUs. The sit a much stronger price point than Nvidia's latest releases and hopefully wont be a million miles off in terms of performance.
The 7900 XT comes packed with 20GB of DDR6 memory and a boost clock of 2.4Ghz, making for interesting viewing as to how and where it will rank amongst current GPUs.
AMDs 7900 XT also offers the increasingly popular USB-C display connectivity, a nice change to have for efficiency and power.
Pros
Strong Performance
4K Capability
UBS-C display connectivity