Introduction
Picking out the best gaming laptop for playing the latest titles at high-frame rates can be a tricky endeavour. Which components and features should you be looking for? In this roundup of the best 144Hz gaming laptops we'll be picking apart the good designs from the bad, and running through our favourite options for playing titles such as COD Warzone 2, MW2, Apex Legends, Fortnite and many more at the crucial 144Hz refresh rate!
Suggested Article: Best Intel 13th Gen Gaming Laptops to Buy in 2023
Factors to Consider
Before we jump into the best 144Hz laptops, there are some initial things to address. First off are the kind of factors that might factor in your purchasing decision. Working out your budget, and deciding on longevity are key decisions that you should think about before settling on a gaming laptop. We've broken down some of the key factors below with a breakdown on why they're important:
Budget
One of the biggest factors, and perhaps the first to consider, is your budget. Just how much are you willing to spend, and what are you hoping to achieve for the price point.
The more money you spend, the better the components will likely be – this includes the power of the GPU and CPU, how much memory and storage is included and the type of display on the notebook.
Our roundup includes options for a range of budgets, with options to hopefully satisfy those with varying amounts to spend.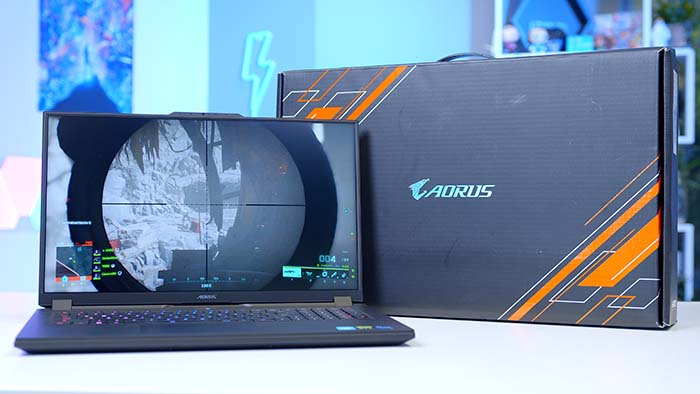 Suggested Article: The Best Custom PC Builders Websites to Use in 2022
[adrotate banner="7″]
Longevity
Longevity is one of the most important factors to look at when considering what notebook to buy. While you always buy something with the intention for it to last, the degree to which you do so is all down to personal preference.
It's always a good idea to purchase a notebook with the latest generation of internal hardware, something which will place you on the bleeding edge and help extend the notebooks lifespan. If you are looking to buy something which will stand the test of time, you may also want to considering bumping up the storage to avoid running out, or adding in a little more RAM.
Warranty & Returns
Assuming you're not an engineer or someone who knows how to build a laptop, the chances are if your laptop breaks you're going to need to get it fixed. For this reason you'll want to make sure that the retailer you're buying from has a good warranty policy, and states that returns are possible if your laptop bites the dust. The best warranties and return policies will also state that you can get a replacement or equivalent product if yours can't be repaired. We'd definitely recommend checking the warranty policy before you purchase, as laptops can be quite hard to repair even if you do have the know how!
[adrotate banner="7″]
Features to Look For
In addition to things like the budget and warranty period, you will also want to consider which features you'd like to see included in your gaming laptop. Here are some of the features we'd regard as the most important to look for when making your purchase decision.
IO & Connectivity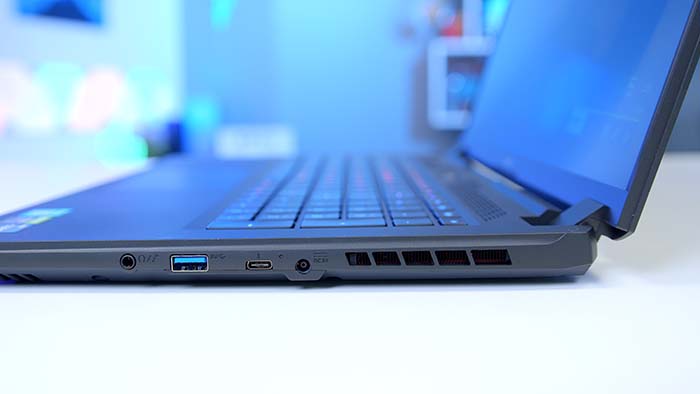 One of the big features to look out for is the included IO and connectivity. If you're the kind of user that wants multiple displays, you'll want enough ports to make this work. Alternatively if you're not a big fan of WiFi and you'd prefer a more stable connection, ensuring your laptop has an Ethernet port is a good idea. Ethernet connectivity can also be super useful if you're attending LAN events, or you want to minimise the possibility of rubber banding and lag.
Display Resolution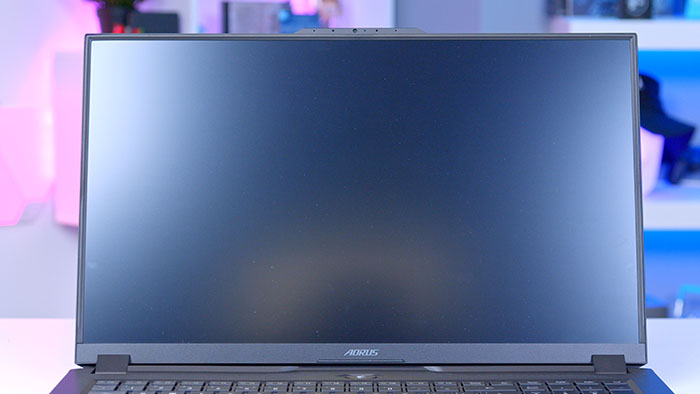 The resolution of your display is important if you'd like to enjoy higher visual fidelity within your games. 1080P tends to be the go-to for most gaming laptops, as higher resolutions cost more and the smaller display already provides a fairly high pixel density at full HD. 1440P designs are become more common, and affordable, which is great to see.
RGB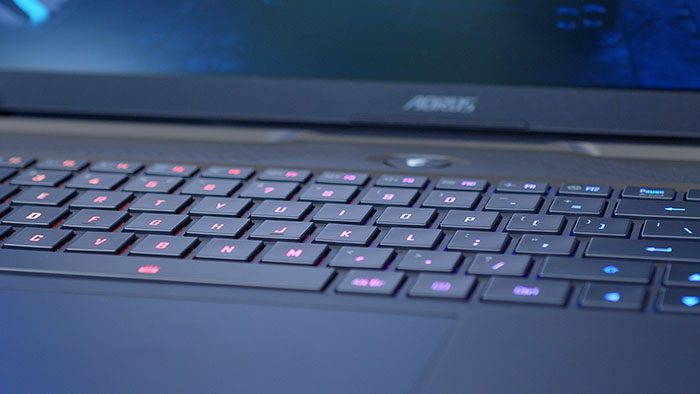 To me RGB is probably the last thing I would look at for a gaming laptop, but is is something which can add wow factor to the design.
You may want to lump in 'RGB' with a more general consideration about the overall design. Some users will want a sleek, reserved aesthetic, while others will likely prefer something more flashy.
Upgradeability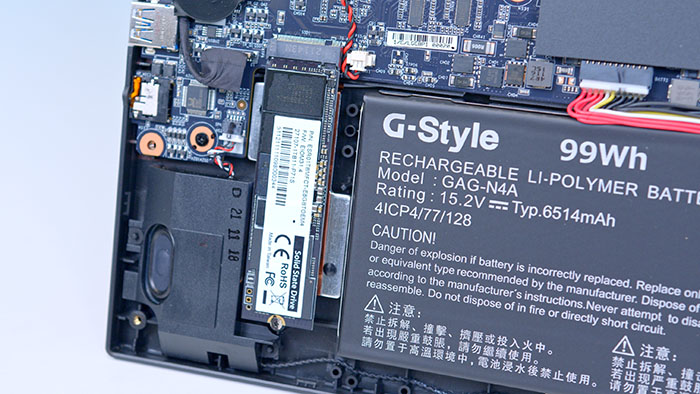 If you're a PC builder like most of us are at the GeekaWhat office, I'd imagine it's likely that you may want to upgrade your laptop later down the line. Most of the time, the 'upgradeability' of a laptop is generally limited to storage and RAM, but some manufacturers will allow a more independent design. It can be very useful to have the ability to add in more RAM, or bolster storage with an additional M.2 SSD drive over time.
Cooling Capability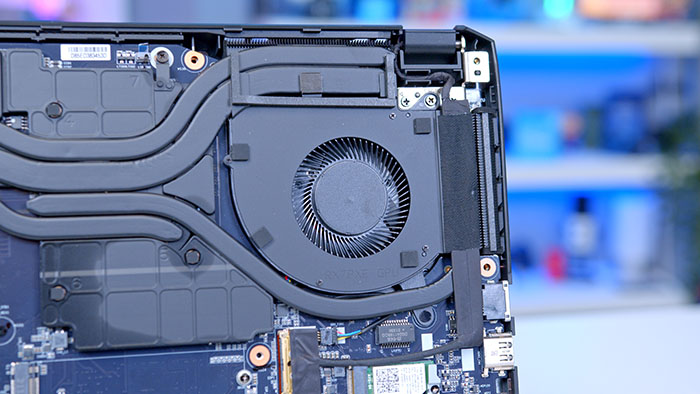 The cooling of a notebook is a crucial factor to consider. Laptops with more constrained cooling solutions have a tendency to hold back performance, and can massively impede on frame rates.
Most gaming notebooks feature dual or triple fan cooling designs to keep all the component temperatures under control.
[adrotate banner="7″]
Best 144Hz Gaming Laptops
Without further ado here are the the best 144Hz gaming laptops to buy. We've covered a wide range of options from cheaper designs up to top-end laptops with high resolution displays!
1. Best Budget Laptop – Medion Erazer Deputy P25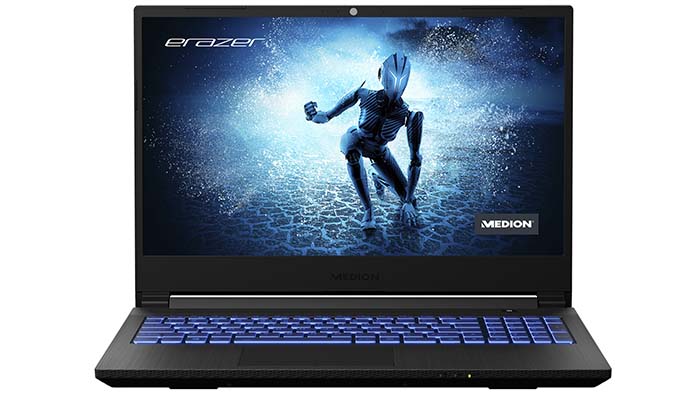 Key Specs:
CPU: AMD Ryzen 5 5600H
RAM: 16GB DDR4
GPU: Nvidia GeForce RTX 3060 6GB
SSD: 512GB
Operating System: Windows 11 Home
IO: 1x USB 3.2 Gen1, 1x USB 3.2 Gen2, 1x USB 2.0, 1x HDMI 2.0, 1x Mini DisplayPort 1.4, Gigabit LAN
Display Resolution: 1080P
For our first laptop we've chosen Medion's Erazer Deputy P25. Medion is a bit of an underdog when it comes to gaming laptops, and many of their products go under the radar, but this laptop is awesome when it comes to specs and performance. On the hardware front, this laptop comes with one of AMD's Ryzen 5000 CPUs equipped to handle high intensity workloads. The RTX 3060 6GB should make reaching high framerates a breeze at 1080P settings, and in many titles you'll be able to hit that all-important 144Hz sweet spot.
On the storage front you've got 512GB of speedy SSD space. This should be plenty to install your main games, and a variety of applications that you use. You could always pick up an external drive later on to hold more storage. Unfortunately the display is only 1080P, but I'd argue that for the price this is an incredible pickup, and gaming will be a buttery smooth experience.
Buy the Medion Erazer Deputy P25 on:
2. Best IPS Display Gaming Laptop – Acer Nitro 5 AN515-57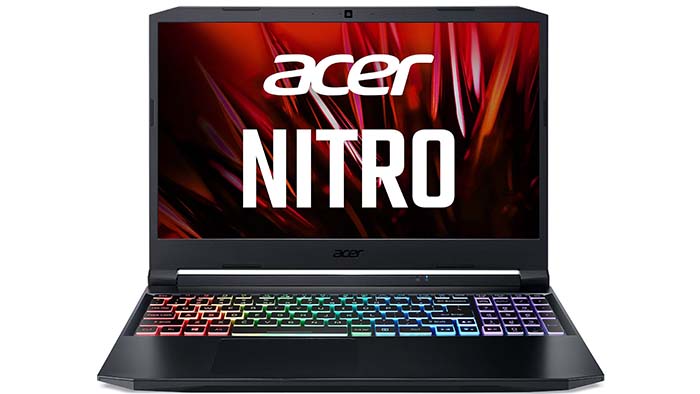 Key Specs:
CPU: AMD Ryzen 5 5800H
RAM: 16GB DDR4
GPU: Nvidia GeForce RTX 3060 6GB
SSD: 1TB
Operating System: Windows 11 Home
IO: 2x USB 3.2 Gen1, 2x USB 3.2 Gen2, 1x USB 2.0, 1x HDMI 2.0, Gigabit LAN
Display Resolution: 1080P
Next up is the Acer Nitro 5. This laptop is a slightly upgraded version of the Medion Erazer with some excellent specs perfect for 1080P gaming at high settings. For your CPU, you've got access to a Ryzen 5 5800H which is a top-end Ryzen 5000 SKU. While being perfect for gaming, if you're the kind of user that wants to utilise your laptop as a productivity station, the 5800H is designed to withstand more intensive workloads. 3D-Rendering or video editing are definitely a possibility on this laptop with its very promising specs.
On the GPU front, the Acer Nitro 5 is equipped with an RTX 3060 6GB graphics card giving you the ability to reach high framerates in a number of titles. Speaking of games, you'll be able to store a massive amount of games on the 1TB SSD that comes with the Acer Nitro. And if the 1TB drives isn't enough you've also got an extra slot for another M.2 drive along with more slots for some RAM to give yourself a performance boost. The fast IPS display is also excellent, giving you the opportunity to enjoy vivid colour alongside minimal stuttering or tearing due to the high refresh rate.
Buy the Acer Nitro 5 AN515-57 on:
[adrotate banner="7″]
3. Best 3070 Gaming Laptop – MSI Katana GF76 12UG-406UK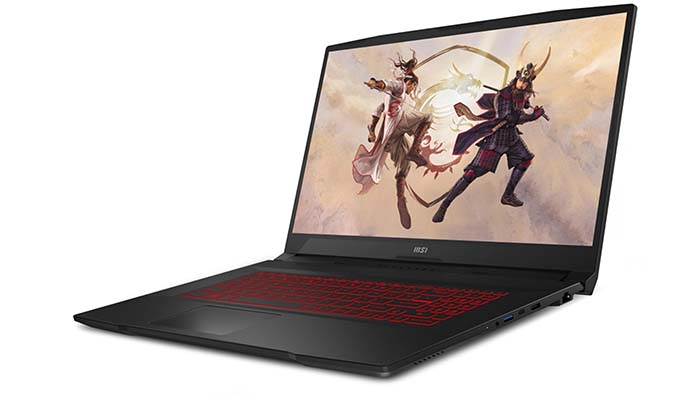 Key Specs:
CPU: Intel Core i7 12700H
RAM: 16GB DDR4
GPU: Nvidia GeForce RTX 3070 8GB
SSD: 1TB
Operating System: Windows 11 Home
IO: 3x USB 3.2 Gen1, 1x USB 2.0, 1x HDMI 2.0, Gigabit LAN
Display Resolution: 1080P
MSI's Katana GF76 is one of the best gaming laptops that you can pickup for a reasonable price designed to withstand games at max settings while also doubling as a productivity system. With 14 cores and a clock speed that can reach up to 4.7GHz, the Intel Core i7 12700H is extremely powerful, and will be able to deal with pretty much anything you throw at it including workloads that have a higher performance overhead.
In terms of graphical capability, this beast of a laptop is equipped with an RTX 3070 8GB GPU, giving you the power you need to be constantly reaching a 144Hz refresh rate. Not only that, with the usage of Nvidia's industry leading DLSS, your performance overhead will be significantly reduced. On the cooling front, MSI have designed the Katana GF76 to have dedicated cooling for the CPU and GPU ensuring maximum performance and minimal thermal throttling. This means your legs should also stay nice and cool if you're in the middle of a long session of gaming.
Buy the MSI Katana GF76 12UG-406UK:
4. Best 16:10 Gaming Laptop- ASUS ROG Zephyrus G14 GA402RJ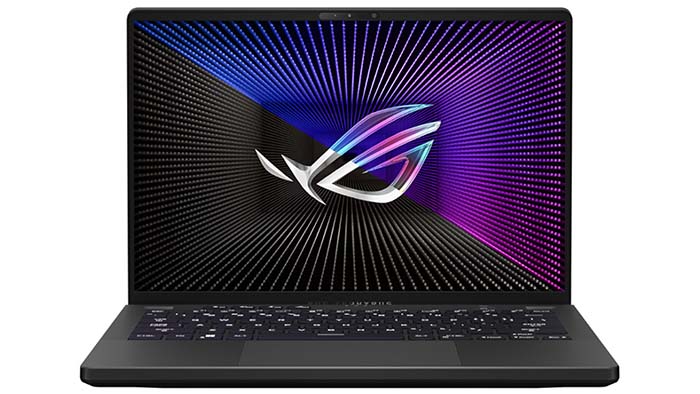 Key Specs:
CPU: AMD Ryzen 7 6800HS
RAM: 16GB DDR5
GPU: AMD Radeon RX 6700S
SSD: 1TB
Operating System: Windows 11 Home
IO: 4x USB 3.2 Gen4 (two support DisplayPort), 1x HDMI 2.0
Display Resolution: 1920×1200
The ROG Zephyrus from ASUS is by far one of the coolest laptops to get your hands on, but damn are the specs insane. Not only is this probably one of the most powerful gaming laptops you can buy on the market right now, but it also features a 16:10 display. The Zephyrus G14 is powered by AMD's latest laptop CPUs and GPUs, making it ideal for high intensity workloads, or for some superb gameplay.
The 16:10 aspect ratio and the 1920×1200 resolution means you can enjoy even more pixels focused on a smaller display bringing colour accuracy and excellent pixel depth. The IO on this laptop also gives you the option of multiple displays with the Type-C DisplayPort ports, or an HDMI 2.0, so productivity should soar through the roof. In summary, you probably won't get a better 144Hz gaming laptop that is more powerful than this ROG Zephyrus G14!
Buy the ASUS ROG Zephyrus G14 GA402RJ:
5. Best Looking Gaming Laptop – Gigabyte AORUS 5 SE4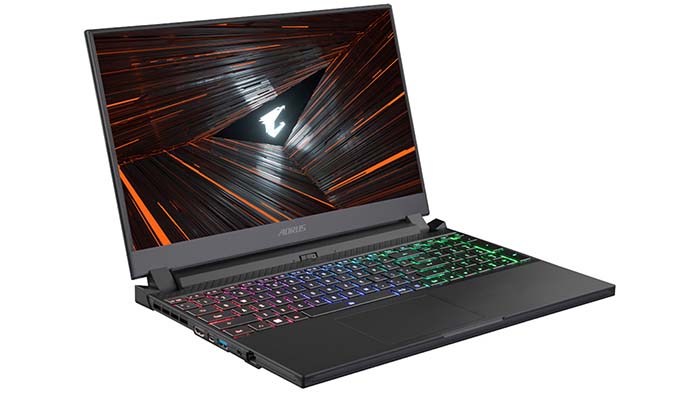 Key Specs:
CPU: Intel Core i7 12700H
RAM: 16GB DDR4
GPU: Nvidia GeForce RTX 3070 8GB
SSD: 512GB
Operating System: Windows 11 Home
IO: 3x USB 3.2 Gen1, 1x Thunderbolt 4 Type-C, 1x HDMI 2.1, 1x Mini DP 1.4 Gigabit LAN
Display Resolution: 1080P
For our final 144Hz gaming laptop we've picked out Gigabyte's AORUS 5 SE4. This laptop features similar specs to the above MSI Katana, but is equipped with a Thunderbolt 4 port for power delivery, and is dressed to impress when it comes to aesthetics. Perfor mance wise you can expect to max your games out at 1080P and consistently reach the crisp and buttery smooth 144Hz refresh rate.
In terms of the aesthetic, I'm a huge fan of the matte black finish you can see surrounding the chassis, and once you've opened up the lid you'll be greeted by bright and vivid RGB backlighting which can be found all over the keyboard and customised with Gigabyte's RGB Fusion software. Needless to say if you're looking for a gaming laptop to complete an awesome looking setup the AORUS 5 SE4 is definitely a worthwhile pickup.
Buy the Gigabyte AORUS 5 SE4 on:
[adrotate banner="7″]
Frequently Asked Questions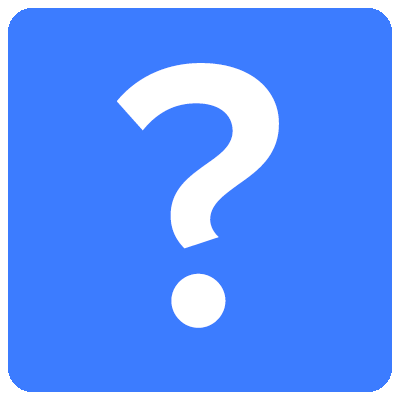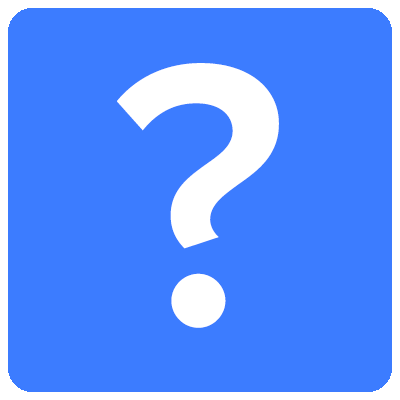 What's The Difference Between a Laptop and Desktop GPU?
The major difference between a laptop and desktop GPU is the wattage. Due to smaller enclosures, notebook graphics cards have to be tuned down to avoid producing too much heat. This may also result in lower clock speeds and slightly lower frames per second compared to the desktop GPU counterparts.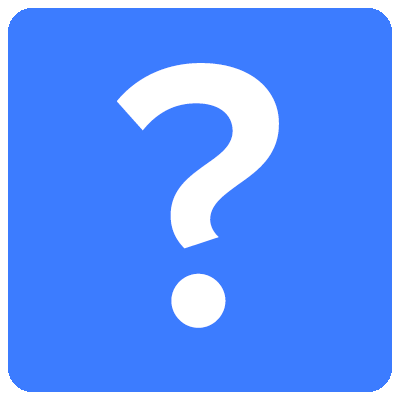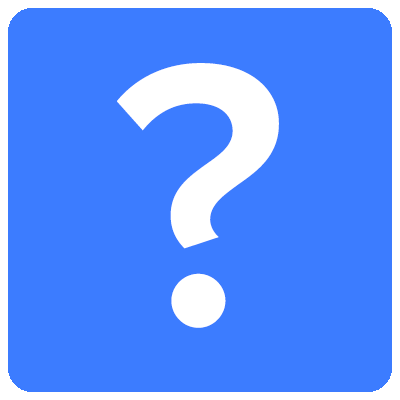 Are Gaming Laptops Less Powerful than Desktops?
Typically, yes, but it entirely depends on the spec you go for. High-end gaming laptops feature innovative cooling solutions and smart enclosures which still allow for powerful tech in a smaller package. One of the best ways to test out how a laptop stacks up is by comparing synthetic benchmark result, like Cinebench, to that of a desktop machine.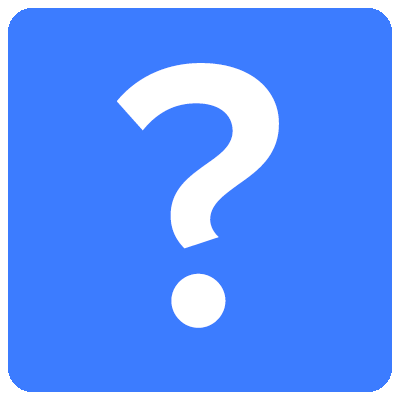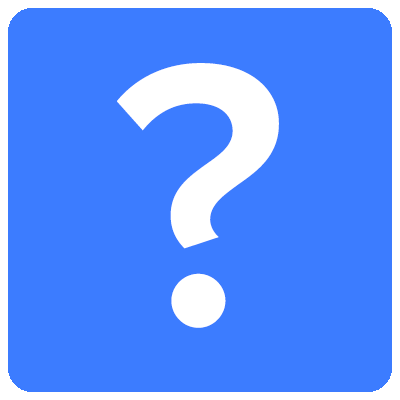 Intel H-Series CPUs vs K-Series CPUs – What's the Difference?
H-series CPUs are specifically designed for laptops. They may have a similar amount of cores to the original desktop SKUs (or more), but launch with a decreased clock speed. This is because CPUs need sufficient amount of cooling in order to boost to their top clock speed, and as laptops generally come with a fan or two, the clock speed needs to be lowered. K-Series CPUs are the desktop variants of Intel CPUs, and also come unlocked, allowing for overclocking buy the user.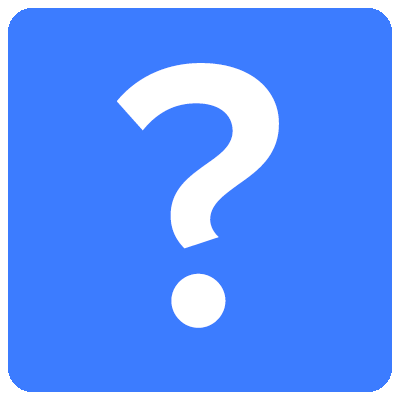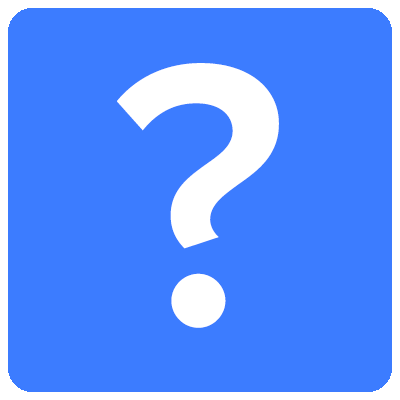 Can I Build My Own Gaming Laptop?
Unless you are a very talented computer engineer or enthusiast, I'm afraid the answer is no. Laptops are very compact, and due to their smaller size they need a lot of specialised parts in order to function properly. This often means soldering your graphics card and CPU to your motherboard, which isn't easy to do without special machinery.