Introduction
Call of Duty's much-anticipated Warzone 2.0 is finally here! The long-awaited follow-up to 2020's original is set to bring back a whole host of fan-favourite maps (Highrise, Terminal, Quarry to name a few) and tie them all together under Warzone 2.0's version of Verdansk, Al Mazrah. As with any new launch, however, the question of can my PC build even run it creeps into the back of minds across the globe. Fear not though, in this article we'll be taking you through our roundup of the best GPUs (graphics cards) for Warzone 2.0, the hardware requirements and recommended specs and a host of GPU performance number. We'll be including a range of GPUs suited to a number of budgets, with inclusions from both AMD and Nvidia.
Want to skip straight to our recommended GPU choices? Take me there!
COD Warzone 2.0 Hardware Requirements
By todays standards, both the minimum and recommended spec requirements are fairly modest for a AAA First Person Shooter title. With a 1st Gen Ryzen 3 or 2nd Gen i5 from AMD and Intel respectively, Warzone 2.0 can seemingly run on some of the earliest hardware. The recommended specs don't ask for ridiculous amounts more, either. A GTX 1060, as opposed to a GTX 960, is not a huge increase and will read as hopeful viewing for many, but just how accurate are these spec sheets? Let's take a look and see our detailed Warzone 2.0 benchmark section.
Minimum Specs
Recommended Specs
Operating System
Windows 10 – 64 Bit (latest update)
Windows 10 – 64 Bit (latest update)
Windows 11 – 64 Bit (latest update)
CPU
Intel: Core i3-6100/Core i5-2500K
AMD: Ryzen 3 1200
Intel: Core i5-6600K/Core i7-4770
AMD: Ryzen 5 1400
GPU
NVIDIA: GeForce GTX 960
AMD: Radeon RX 470
NVIDIA: GeForce GTX 1060
AMD: Radeon RX 580
VRAM
(Video Memory)
2GB
4GB
RAM
8GB
12GB
Storage
75GB
75GB
Graphic Drivers
NVIDIA: Version 516.59
AMD: Version 22.9.1
(We would always recommend updating to the latest GPU drivers, even if these are not strictly required)
NVIDIA: Version V516.79
AMD: Version 21.9.1
(We would always recommend updating to the latest GPU drivers, even if these are not strictly required)
Minimum and Recommended Specs for COD Warzone 2.0 (Source: Activision.com)
Testing Methodology
When testing any new title, we look to match components with other balanced parts to ensure our testing remains fair. In aid of full transparency, we also record and upload all of our full benchmark runs to our benchmarking YouTube channel, 'Benched! by GeekaWhat'.
During our testing of Call of Duty's Warzone 2.0, we benchmarked a number of both AMD and NVIDIA GPUs at 1080P, ranging from the budget-oriented RTX 3050 graphics card up to the more expensive AMD RX 6750 XT and Nvidia GeForce RTX 3070.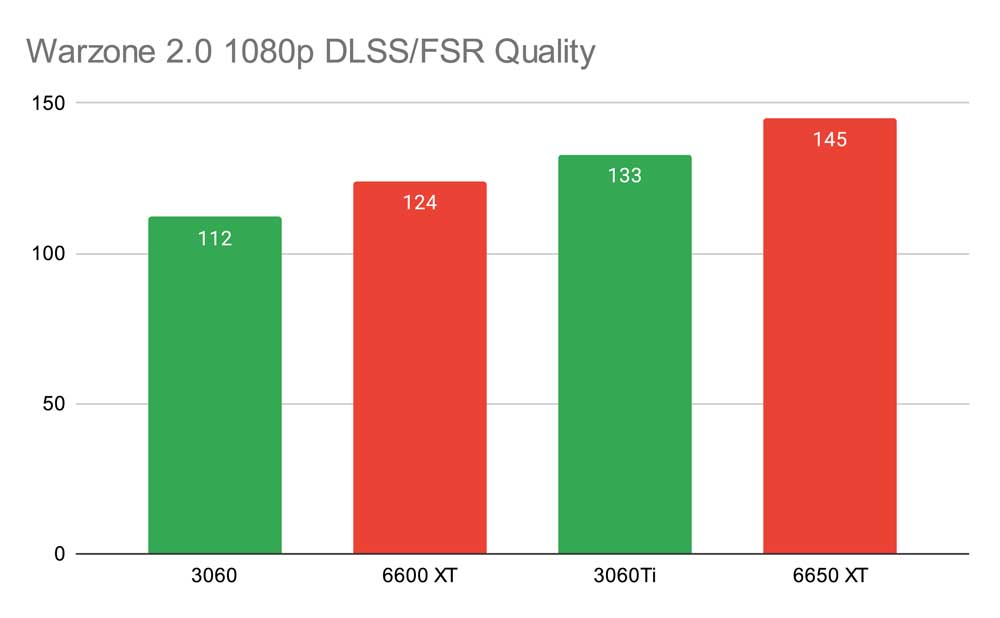 Best GPUs for COD Warzone 2.0:
1. AMD Radeon RX 6650 XT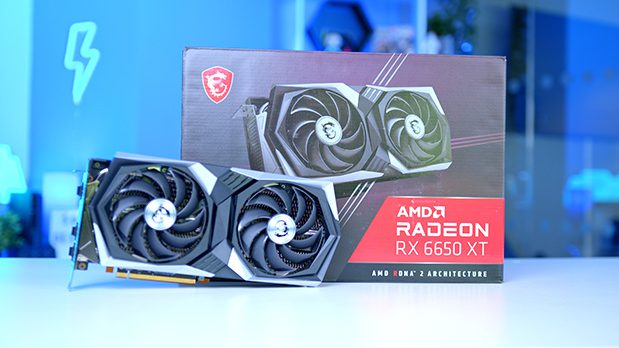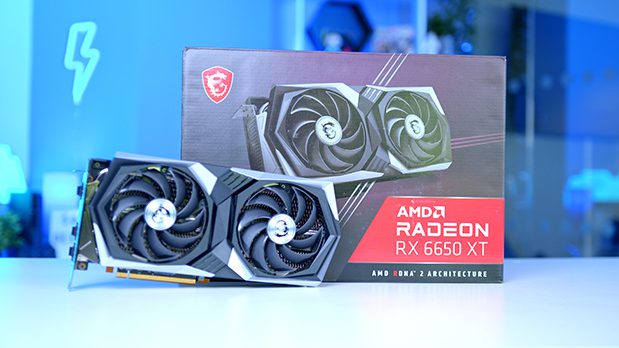 Having recently come out on top during our testing of Call of Duty Modern Warfare 2 Remastered at 1080P, we were hoping for another strong showing in Warzone 2.0. Needless to say, we weren't disappointed. Combining solid performance with a price point that doesn't break the bank, there aren't many abetter options for the 1080p gamer out there. The RX 6650 XT felt right at home in Warzone 2.0, rarely experiencing any significant frame drops or screen tearing, with or without AMD's Fidelity FX enabled.
AMD's Resolution Scaler, Fidelity FX Super Resolution, has come on leaps and bounds in recent months. With the tech now being out of its infancy, and a much more mature product, the age-old gap between itself and DLSS began to close. Nvidia's recently released DLSS 3.0 looks to have furthered the gap between the technologies again, but with this currently absent from Nvidia's budget GPUs, it isn't something AMD needs to compete with just yet.
In our testing, AMD's RX 6650XT delivered a chart-topping 145 frames per second on average, beating out the competition by a very healthy margin.
Pros
Great budget and mid-range option
Fantastic value for money
Plenty of different cooler designs available
Cons
Image quality suffers with Fidelity FX more than with DLSS
AMD Radeon Adrenaline Software is less refined than GeForce Experience
Buy the AMD RX 6650 XT on:
2. NVIDIA GeForce RTX 3060
A card that seems to fly under the radar these days is up next, Nvidia's RTX 3060. A tried and tested GPU, and another solid performer at 1080p. The RTX 3060 offers little reason to be forgotten but yet often lives in the shadow of the RTX 3060Ti. Nevertheless, the RTX 3060 is still a great card for those looking to game at 1080P, with an MSRP of $329 the card sits at a great price point, offering strong performance without costing a fortune.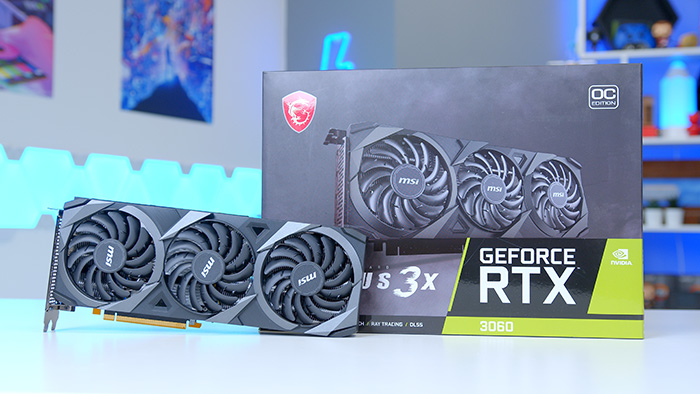 The RTX 3060 left little to be desired in the performance department during our testing. We made use of Nvidia's DLSS to really max out on frames and found it to be a great help. Visual Fidelity remained high throughout too as an added bonus, image quality was both clear and sharp, something that at times was lacking when using the 3060's AMD equivalents.
The RTX 3060 managed to deliver over 100FPS on average, while being the cheapest card in our roundup. This frame rate, while not over the 140FPS mark, will still deliver a strong competitive advantage for those looking to compete in online lobbies.
The visuals also looked great, with Nvidia's DLSS 2.0 technology helping to deliver elevated frame rates throughout.
Pros
Mature Ray Tracing support
Drivers are very refined
DLSS compatible
Cons
Stronger performing alternatives available
A little expensive compared to AMD options
Buy the NVIDIA GeForce RTX 3060 on:
3. Nvidia GeForce RTX 3060Ti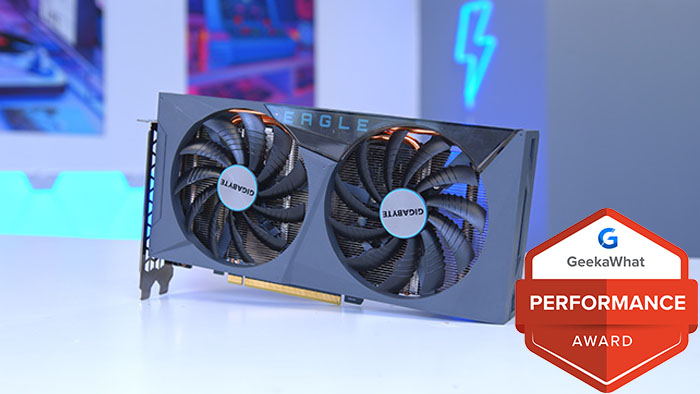 It wouldn't be a GPU recommendation list without the RTX 3060Ti would it? In my opinion, and those held by many others here at the GeekaWhat offices, the RTX 3060Ti is still the best positioned RTX 3000 series card to date.
Coming in at roughly $80 more expensive than the RTX 3060 at MSRP, those looking purely for a budget option will likely turn their nose up at the RTX 3060Ti and boy would they be missing out! The RTX 3060Ti more than warrants every penny of the extra $80, offering performance levels to consistently rival the RTX 3070, and across a range of titles too.
The RTX 3060Ti pushes the performance limit between card models to the absolute limit at times and is understandably seen as a price to performance king across the community. In Warzone 2.0 it ran a similar story. As expected the RTX 3060Ti provided very impressive numbers both with and without DLSS enabled at 1080p. With a 133 frames per second average, frame rates remained competitive, and the visual fidelity was top notch. This is a card which also has good legs for gaming at 1440P, something we've covered off in more detail in our piece on the best graphics card for playing Warzone 2 at 1440p.
Pros
DLSS support
Best value RTX card
Room to play at higher resolutions
Cons
On the slightly older side, with an RTX 4000 refresh expected
A little light on video memory (VRAM)
Buy the Nvidia RTX 3060Ti on:
4. AMD RX 6600 (XT)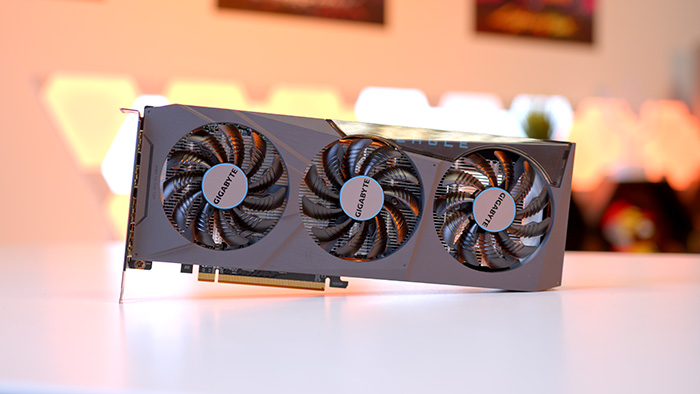 A pair of GPUs that may come as a shock inclusion to some, given the latter has since been replaced and is no longer being manufactured, are AMD's RX 6600 and RX 6600 XT. It is for that reason though we can feel them to be worth an inclusion, even if they act as a honourable mention in some respects.
With many people simply choosing the newer and updated RX 6650 XT model, chances are the RX 6600 (XT) cards will likely be readily available through second-hand purchasing. It goes without saying, this method of purchasing has its associated risks, but if careful and buying through reputable sellers, cut-price deals are there to be had.
The RX 6600 and 6600XT are by no means bad graphics cards, either. Both are more than capable of playing games at consistent and smooth framerates at 1080p. Whilst FPS averages may not reach the heights of the RT 3060Ti or AMD's own RX 6650 XT, these cards both offer top tier value and with 124FPS on average perform well, too!
AMD are a great shout for budget GPUs, and COD Warzone 2 is no different in this case.
Pros
Cheapest GPUs listed
Good value for money
Consistent across other titles
Cons
End of life GPUs
AMD Radeon Adrenaline Software is less refined than GeForce Experience
Buy the AMD RX 6600 (XT) on: