But is the 13600K still worth picking up for a modern mid-range system? Or has the 14600K dethroned its predecessor making way for a new value-king? There's only one way to find out… with a good ol' fashioned GeekaWhat versus battle!
Suggested Article: Intel Core i5-14600K Review – A Disappointing Upgrade
Our Recommendation: Core i5-13600K
Our head to head battle of the 14600K vs the 13600K indicates that the 13600K is the clear winner. Intel got it right with their 13th-Gen range of CPUs, and thus, the meagre upgrade that is the 14600K seems like a relatively redundant purchase.
There are effectively no major upgrades to the performance of the 14600K. And anything the new 14th-Gen option can do, the 13600K can do at a cheaper price. This battle wasn't a close decision at all, if you're looking to build a mid-range Intel system, the Core i5-13600K is a definitively better choice for must consumers.
Intel Core i5-14600K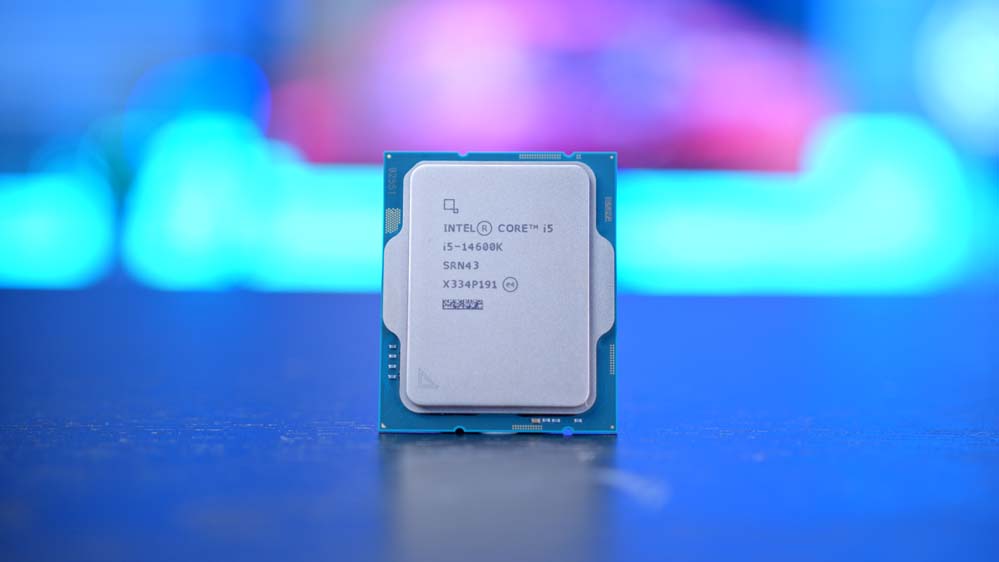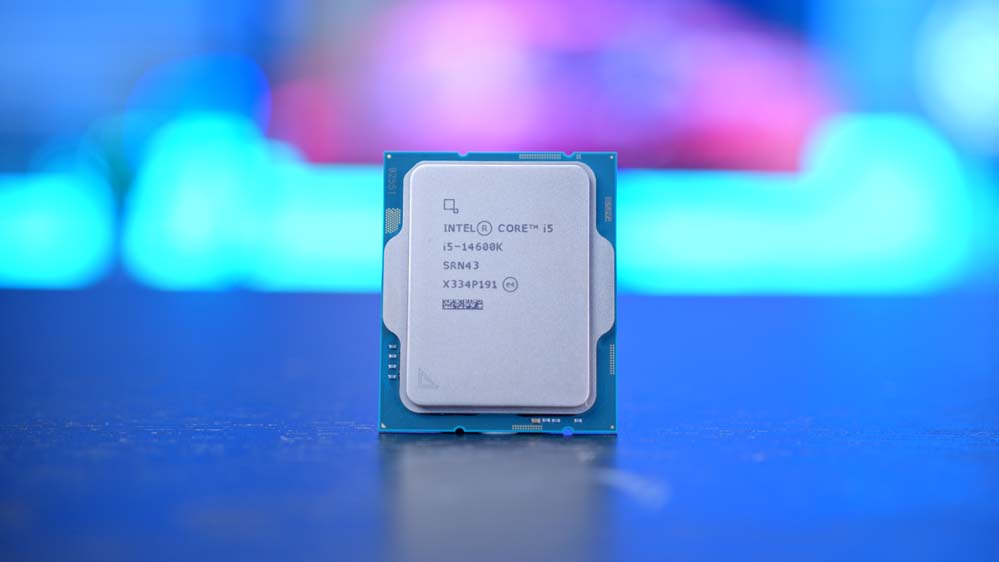 Intel's 14th-Gen Raptor Lake Refresh CPUs came as a bit of a surprise to everyone. Team Blue have been on a winning streak since the release of 12th-Gen options, and then an updated platform with 13th-Gen options. However, with this new generation, Intel's performance and value crown seems to have been removed, by themselves. While AMD has had ample opportunity to take Intel's proverbial crown with new Ryzen SKUs, Intel 14th-Gen is the 'hump that broke the camel's back'.
The 14600K to break this down simply, is a 13600K on steroids. This new Core i5 option has retained the 14 cores and 20 threads, with only a very minor increase to the max performance core frequency (200MHz to be specific). Otherwise there have been effectively zero changes to the actual architecture of the 14600K, resulting in a relatively meagre performance upgrade, as we'll find later on during the benchmarks section.
Regardless of the strange choice that Intel has made, the Core i5-14600K looks to target a demographic of consumers that need a mid-range CPU for a gaming or workstation system. Admittedly, this is more of a gaming CPU than a workstation option, but will be perfectly fine for some lighter workloads based on the high amount of cores that this processor has. The 5.3GHz clock speed is especially strong in single core benchmarks, pushing the 14600K quite hard in triple A games.
Buy the Intel Core i5-14600K on: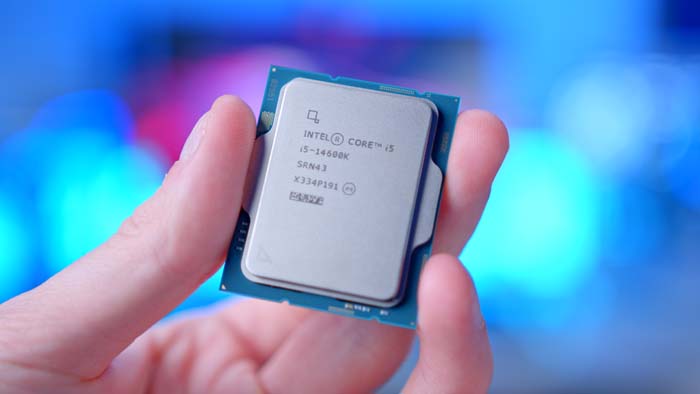 Intel Core i5-13600K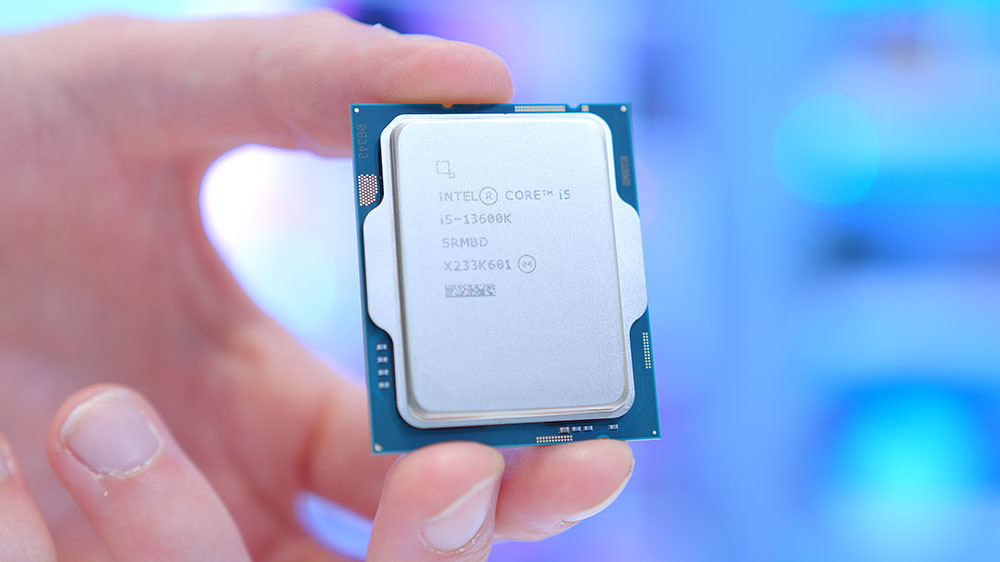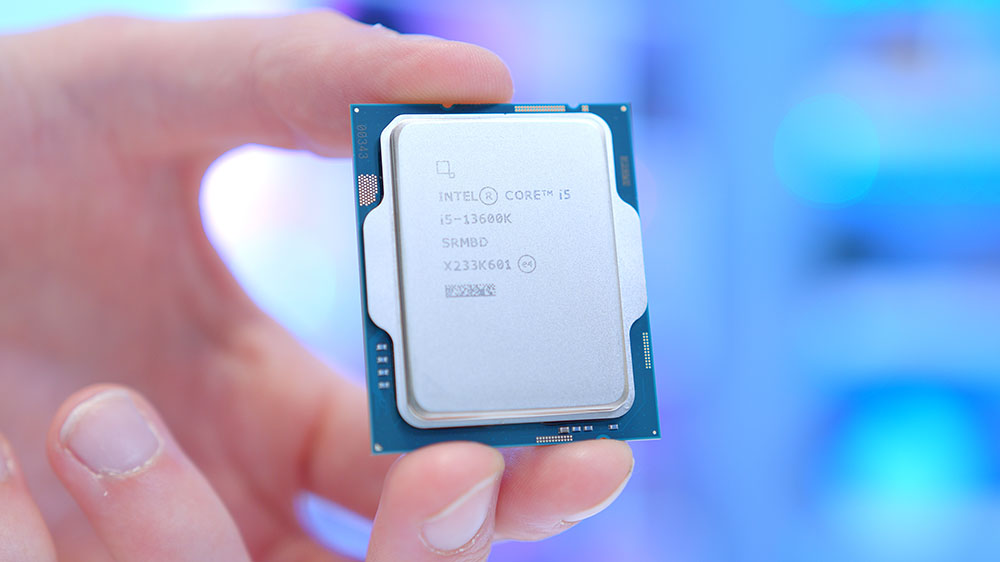 Taking a look at the Core i5-13600K, this CPU was, and still is our go-to option for a mid-range processor recommendation. The 13600K blew us away during the initial launch, as this CPU is comparative to a Core i9-12900K in terms of performance. And because Intel positioned this CPU well pricing wise, the 13600K is still one of the strongest processors on the market, and ideal for those being a bit more price conscious.
It is worth noting that AMD's Ryzen 7 7800X3D is also a solid competitor within the mid-range space at the moment. The Core i5-13600K I would argue is the clear Intel counterpart to the 7800X3D, based on the solid price point versus the 14600K.
Performance wise, you can pretty much expect the exact same metrics as the 14600K, with a minimal difference in framerates and benchmarks. The 13600K is almost identical to the 14600K, there's not going to be much of a disparity between the two. But regardless of this, the 13600K is still extremely strong in single and multi-core benchmarks.
Buy the Intel Core i5-13600K on: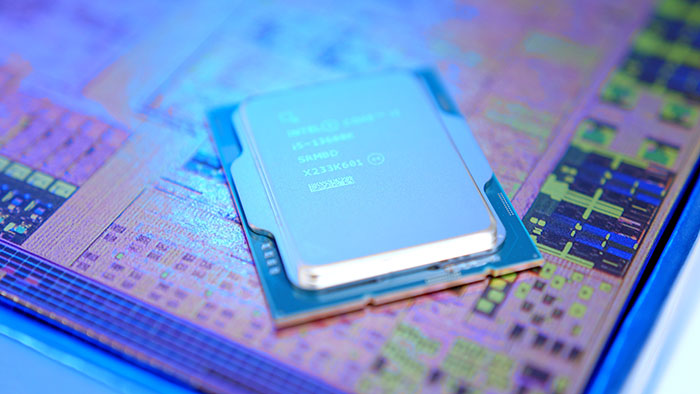 13th-Gen vs 14th-Gen – What's the Difference?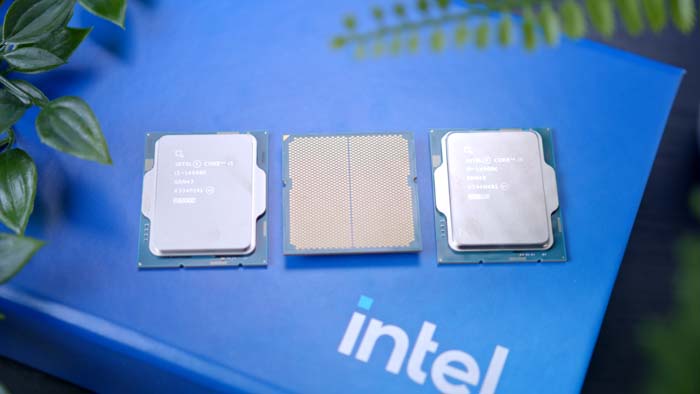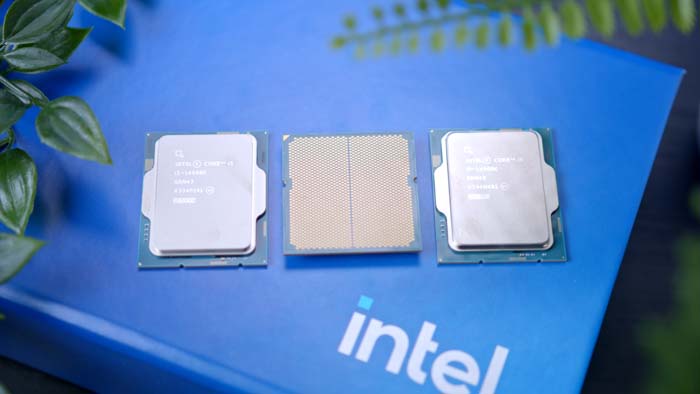 14th-Gen is Intel's new range of Raptor Lake Refreshed CPUs, based on the current existing 13th-Gen architecture. Unfortunately the biggest changes to the latest 14th-Gen processors are the clock speed, whereby the max boost clock speed of the Core i5 was increased by 200MHz. The biggest changes were to the Core i7, which saw more cores, threads and a better clock speed too. Ultimately, the architectural changes between 14th-Gen and 13th-Gen are minimal at best, which is disappointing to see.
However, 13th-Gen brought along some huge changes during its initial launch. Raptor Lake saw the refinement of the LGA1700 socket, which was already an awesome option for consumers looking to build a multifaceted system. Consumers can leverage more cores and threads, higher clock speed with which most CPUs surpassed the 5GHz mark with ease. This results in better gaming and workstation performance across the entire range of options.
Motherboards also received some major upgrades too with support for widespread Gen5 slots, faster USB ports, better DDR5 and CPU overclocking, with even more to cover. Needless to say 13th-Gen is the height of technology for Intel, but 14th-Gen kind of rebuilds upon this in a rather disappointing way.
How We Tested the 14600K and 13600K
Our in-house benchmarker Harry Coleman tests all of the components that we get in the office by putting them through the wringer in a range of difference benchmarks and tests. All of our in-depth component reviews can be read right here on GeekaWhat.com, including the latest generation options of Intel and AMD options. The 14600K and 13600K were tested in a range of titles along with workstation benchmarks too:
Simulation Games: F1 2022
FPS Games: Apex Legends
RPG Games: Marvel's Spiderman Remastered
Workstation Benchmarks: Cinebench, 3D Mark CPU Profile, 3D Mark Timespy Extreme, 3D Mark Firestrike
14600K vs 13600K – 3D Mark CPU Profile
Settings: Stock, No Changes Made
In 3D Mark's CPU Profile benchmark we saw pretty similar scores from both the 14600K and 13600K, with the 14th-Gen option taking a small lead overall. The Core i5-14600K offered a score of 10766 at max threads, with a score of 1147 at only one thread. As we compare the 14600K against the 13600K we're starting to see a relatively minute difference in performance.
This small gap has likely been created by the max boost speed clock of the 14600K getting a slight upgrade, but the difference in scores isn't enough to impress us. This isn't to say that the new 14600K doesn't offer good performance, because as we've seen with the 13600K, it is a very capable CPU. But its disappointing to see such a small performance difference between a CPU that's over a year old now, versus a brand new 'height of technology' option.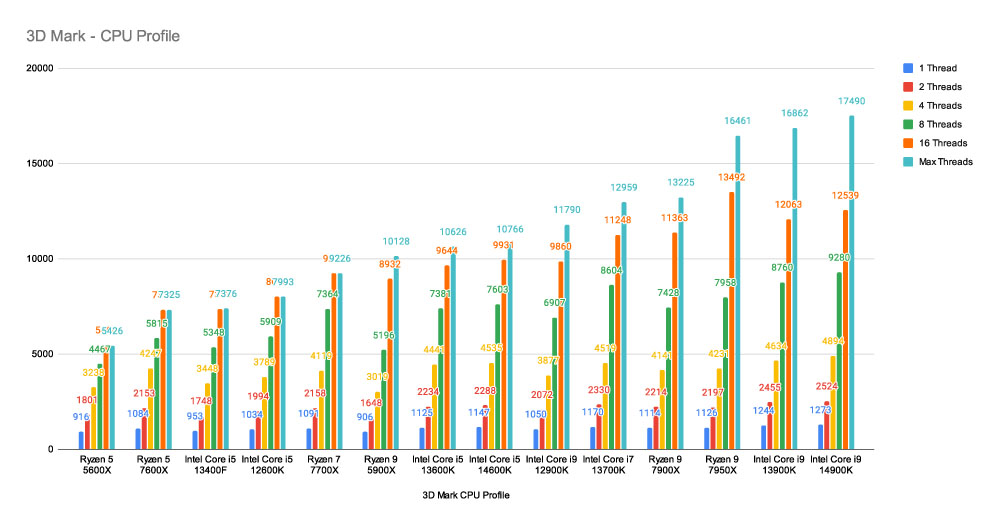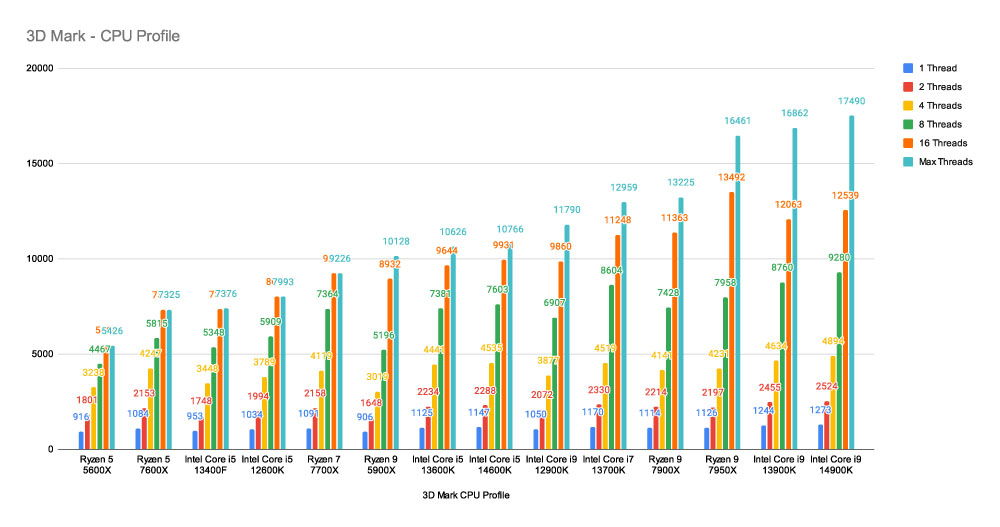 14600K vs 13600K – 3D Mark's Timespy Extreme
Settings: Stock, No Changes Made
In 3D Mark's Timespy Extreme we're seeing a similar situation here from the 14600K, with a minor uplift in performance that gives it a very small lead. The 14600K was able to offer up 8141 as its final score in this benchmark, with the 13600K not sitting extremely far behind with 7851 in total.
If we use the 12600K as a reference point, the difference between the 12th-Gen and 13th-Gen option is quite large, with over 2000 points between them, and the 13600K beating out the 7700X and 5900X. But the 14600K offers so little in terms of a performance upgrade that it wasn't able to beat out the 13700K, which illustrates our point further that this new CPU is just more of an overclocked 13600K at best.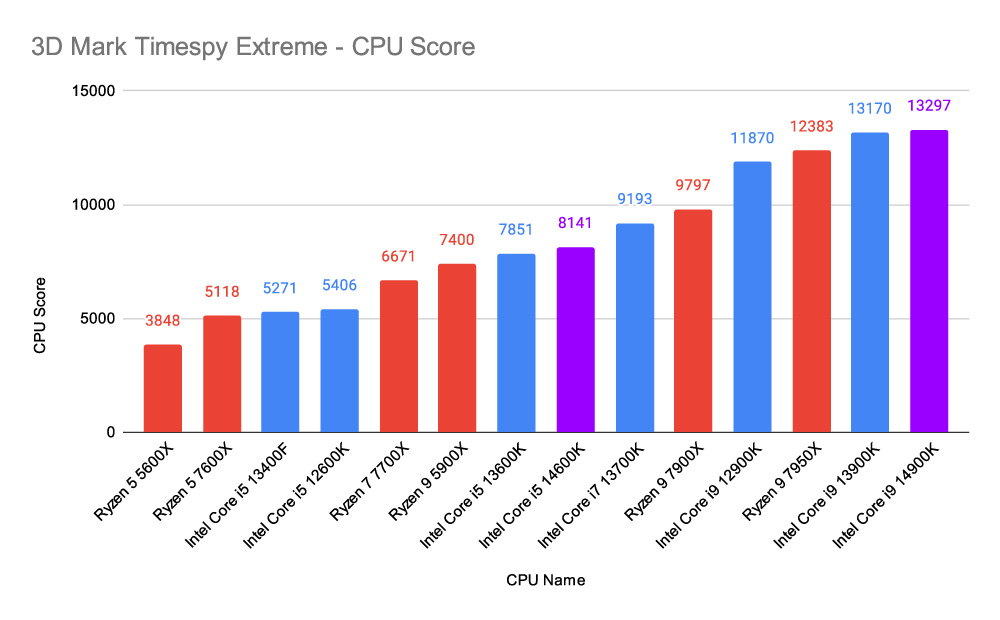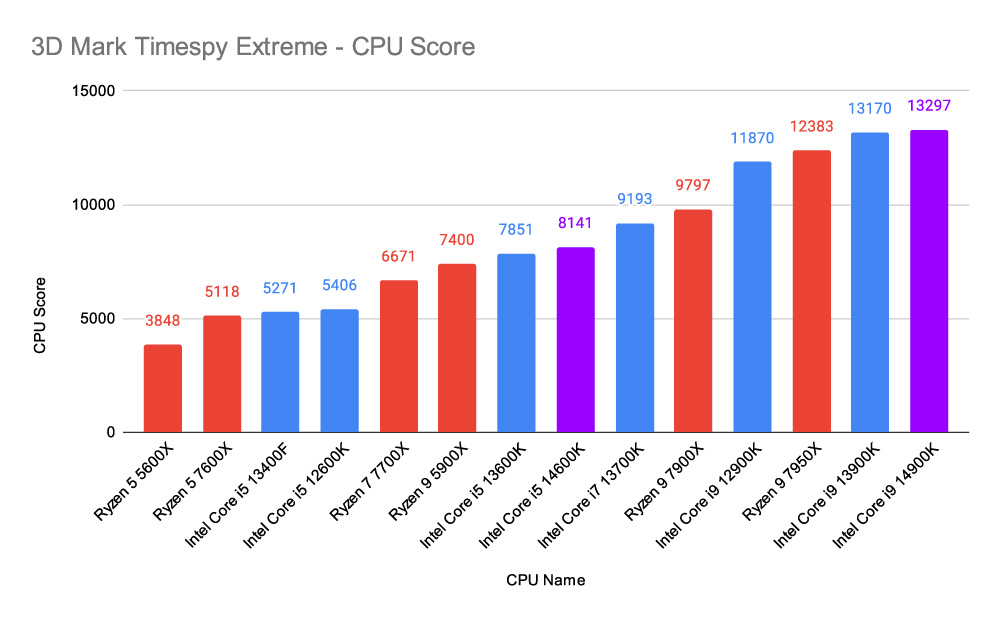 14600K vs 13600K – F1 2022
Settings: 4K, Anti-Aliasing TAA + AMD FSR 1.0 Upscale, AMD FSR Quality Level Performance, Detail Preset Custom, Ray Tracing Quality High, Lighting Quality Ultra High, Ambient Occlusion HBAO+
In F1 2022 at 4K, we saw an average framerate of 63FPS from the 14600K, which is a 1FPS increase versus the 13600K. As you can immediately see by this benchmark, framerates are relatively close together dependent on the CPU we're using, which indicates that this game is primarily GPU bound. And because we're using the 6950 XT, we're not likely to see higher framerates above 65FPS with most mid-range options.
The 63FPS average here is perfectly fine when it comes to gameplay, it is good to see that the 14600K isn't worse than its 13th-Gen counterpart. But we're not impressed with the metrics that we're seeing here. This goes to show how closely aligned the 13600K and 14600K are.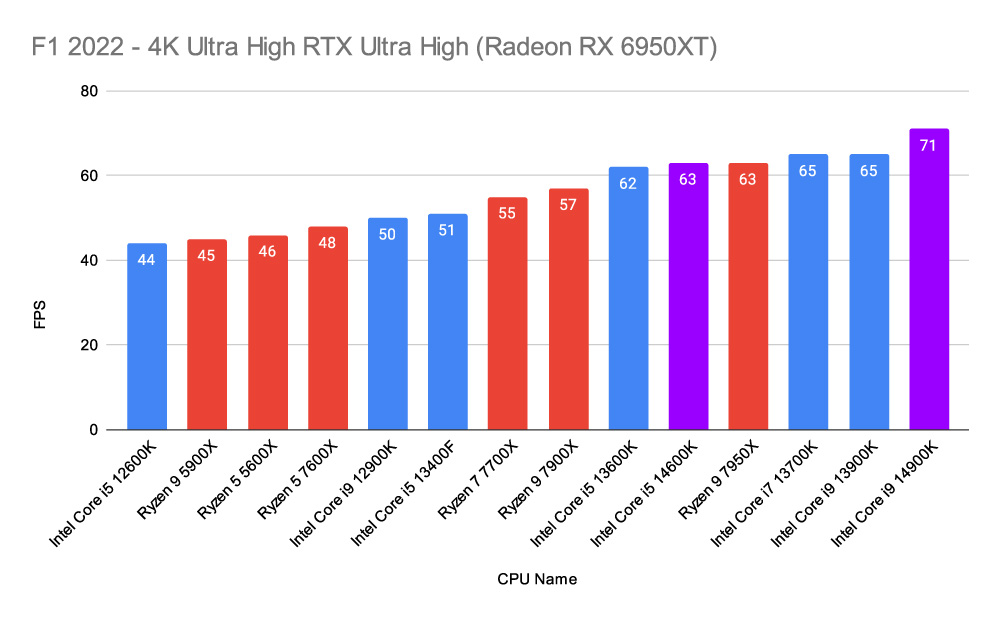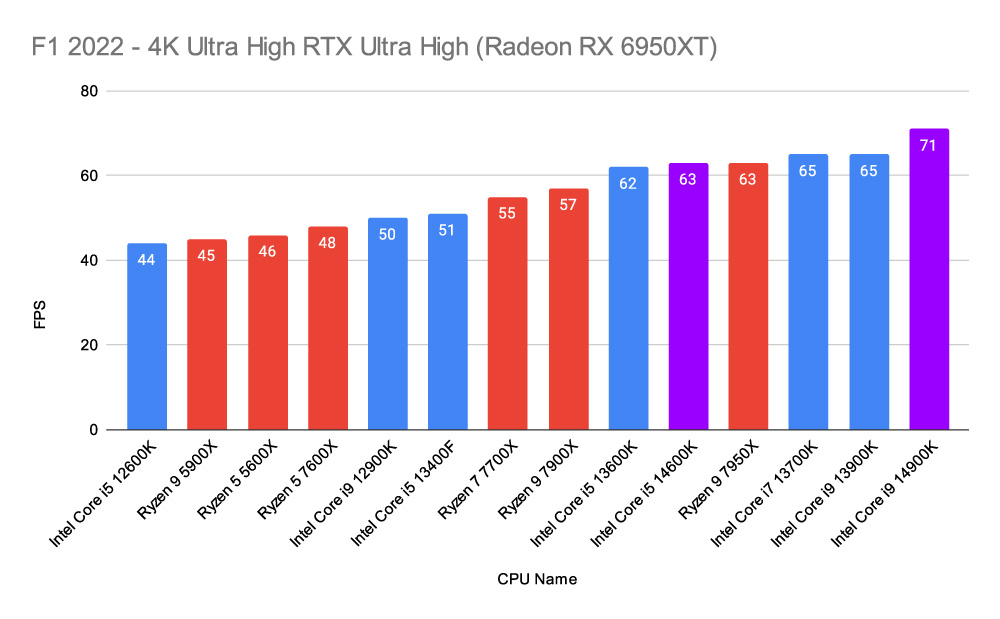 14600K vs 13600K – Marvel's Spiderman Remastered
Settings: 4K, AMD FSR, Preset High, Texture Quality High, Texture Filtering 4x Anisotropic, Shadow Quality High, Ambient Occlusion SSAO, Ray-Traced Reflections On,
In Marvel's Spiderman Remastered at 4K, we're seeing pretty much the same performance from the 14600K and 13600K. We're seeing that same 1FPS difference difference again, which is pretty disappointing.
Ultimately at framerates this high, you're not really going to see a 1FPS difference, so it makes little sense to us to secure a new CPU for a higher price point for an extra frame or two in your favourite games.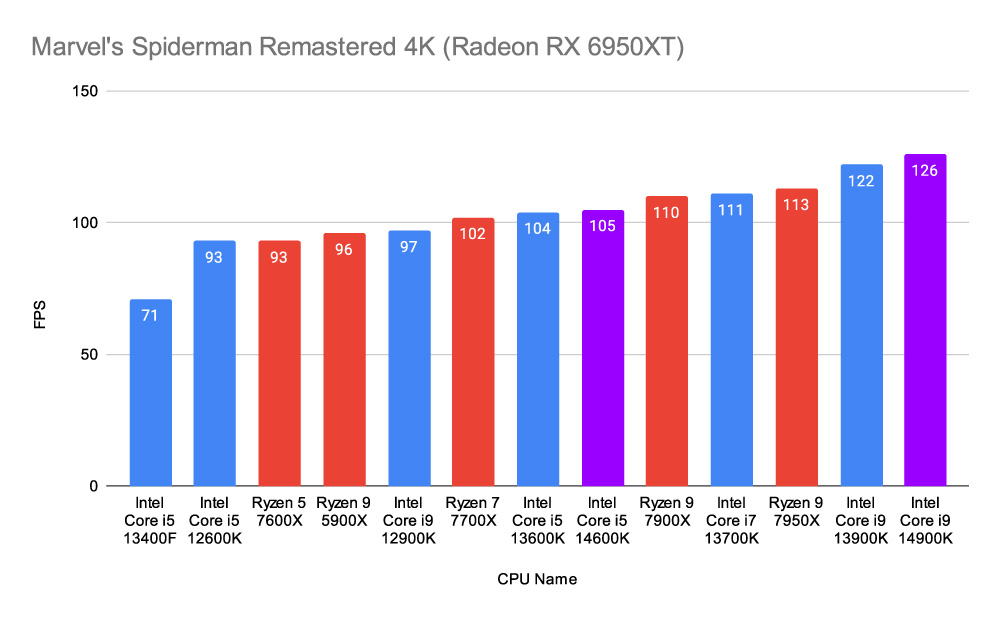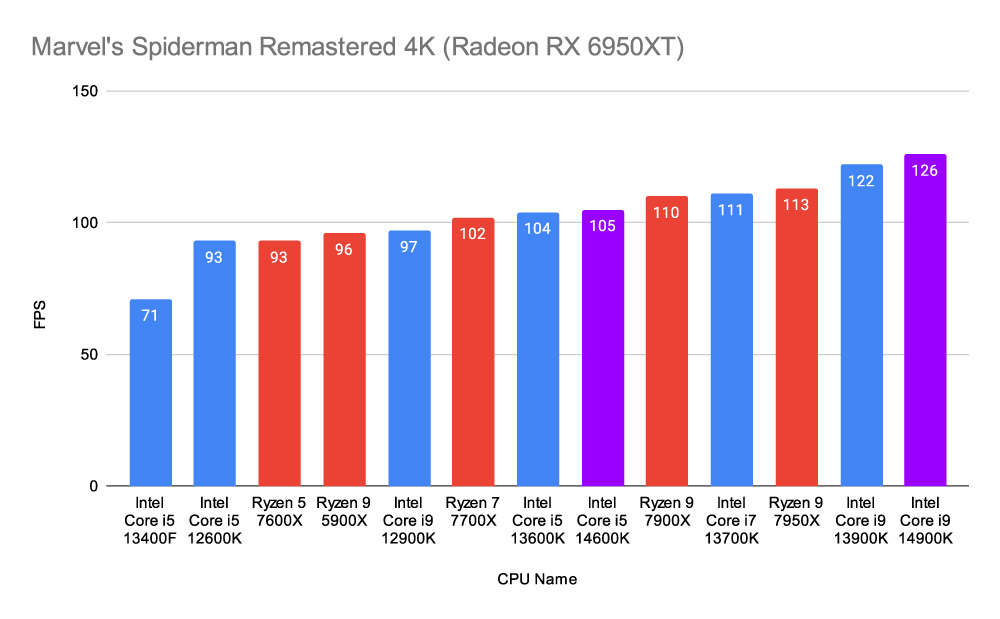 Our Verdict: Intel Core i5-13600K
After all of our testing, and comparing both the 13600K and 14600K side by side, the 13600K is a definitive winner. This CPU was a value-titan during its initial launch, and it has retained that title. Through Intel's poor choice of marketing, and lacklustre changes to the 'new generation' of Intel processors, these new CPUs don't offer anything that is worth upgrading to.
The Core i5-13600K can handle 1440p and 4K gaming, with solid legs in workstation applications too. And the 14600K offers a very minimal improvement over the otherwise excellent results that we've seen from the 13600K over and over again. Until the 14600K falls in price significantly, there is no way we can recommend it to anyone building a mid-range system. Stick to the 13600K, as it is a much better option, especially for the price conscious buyer.