Introduction
When it comes to building a Gaming PC, one of the trickiest parts is choosing which compromises to make, in order to get the best parts for your budget. Today, those compromises go out of the window, as we build a build that cuts no corner. Featuring the brand new RTX 3090Ti, the worlds most powerful gaming graphics card, and an i9 12900K, the most powerful desktop processor to exist, it is about to get bonkers.
In this article we'll be breaking down the build part-by-part, looking at some of the most insane components on the market. A massive thanks goes out to MSI and Cooler Master, for loaning out some of their latest, top-end releases, for us to take a look at.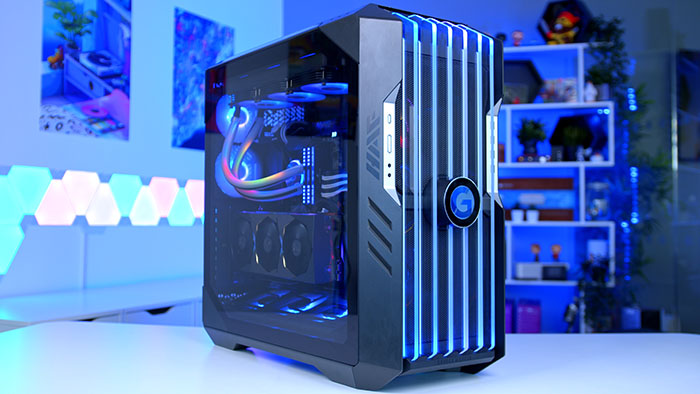 Main Components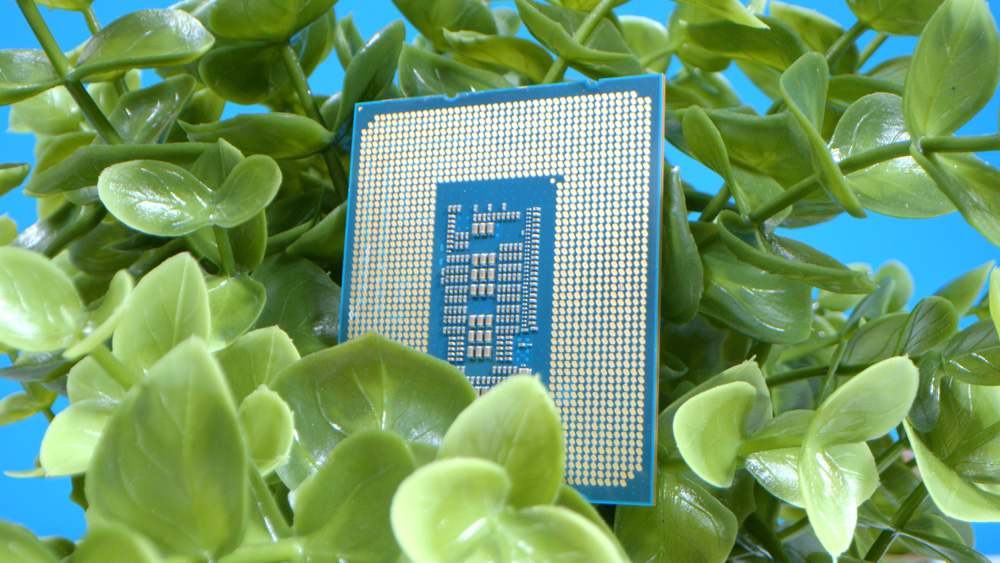 CPU: Intel Core i9 12900K
The i9 12900K is the top-end CPU in Intel's latest 12th-gen roster of CPUs. After more than 3 years lagging behind AMD, it is safe to say Intel have caught up. The 12000 series include some of the best consumer, desktop CPUs to hit the market.
Buy the Core i9 12900K on:
---
Key Facts:
Boost Clock Speed: 5.2GHz
Core Count: 16
Thread Count: 24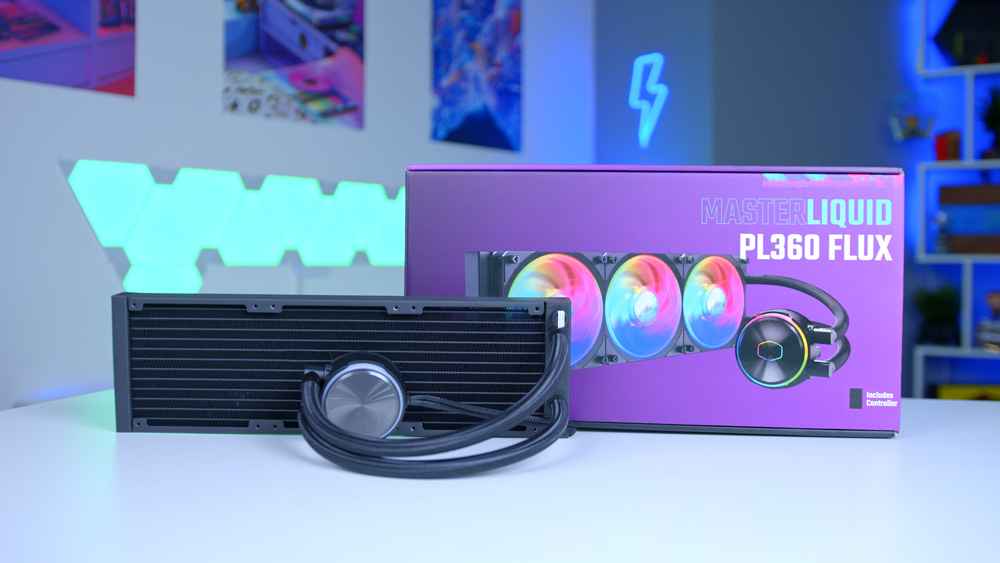 CPU Cooler: Cooler Master PL360 Flux
A high-end CPU needs one thing more than anything else, a high end CPU cooler! The Cooler Master Illusion fits the bill perfectly, with 3 included SickelFlow fans, a 360mm fin array and more RGB than you can shake a stick at!
Buy the PL360 Flux on:
---
Key Facts:
Radiator Size: 360mm
Included Fans: 3
RGB: Yes
Suggested Article: The Best CPU Coolers to Buy for a Gaming PC Build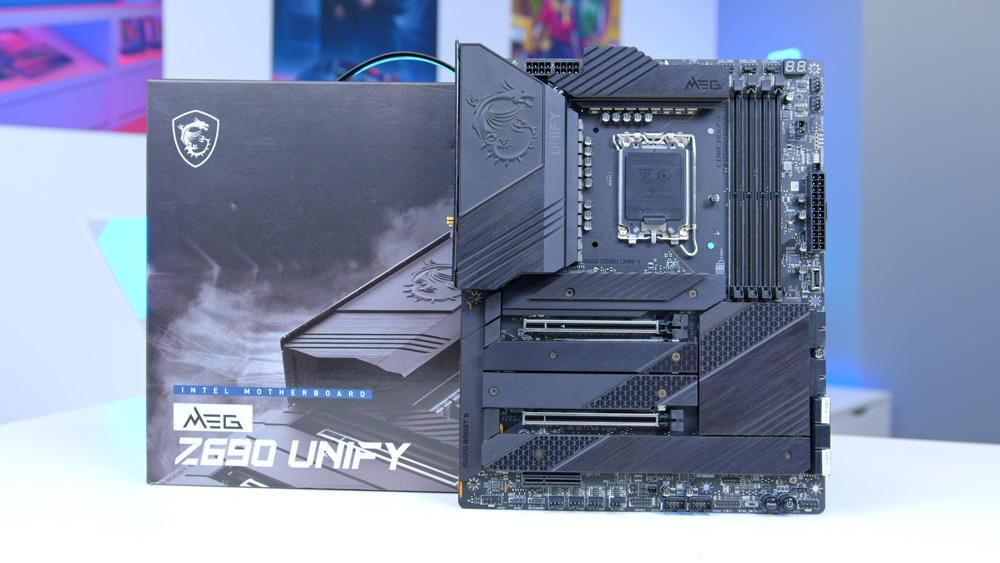 Motherboard: MSI Z690 Unify
MSI's Unify board is a stellar, high-end Z690 option. A solid 21 phase power delivery system, it boasts dual 2.5 gigabit Ethernet ports, WiFi 6E and PCI-E Gen 5. What more could you ask for?!
Buy the MSI Z690 Unify on:
---
Key Facts:
Form Factor: ATX
Built-in IO Shield: Yes
Max Memory: 128GB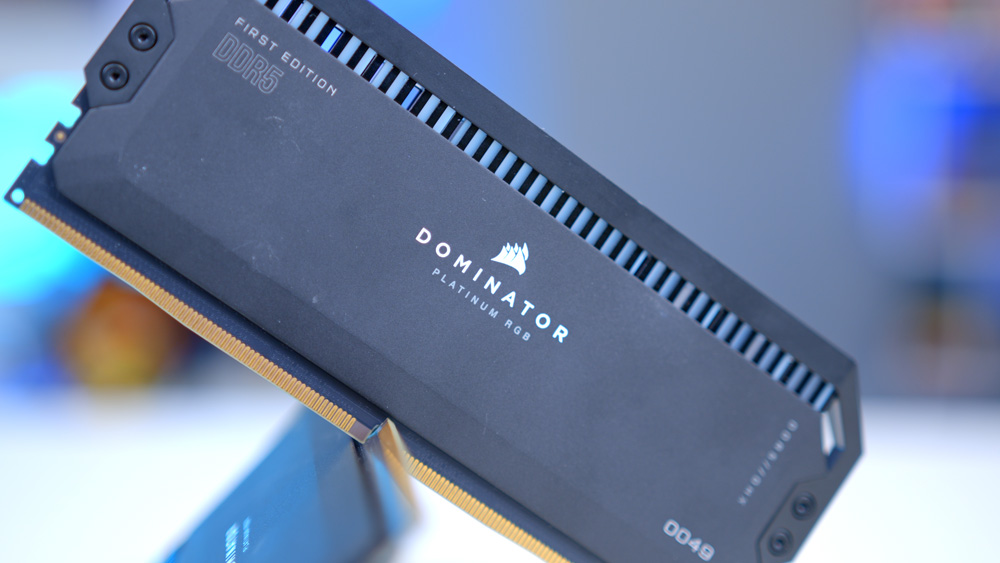 RAM: Corsair Dominator Platinum 32GB DDR5
A build like this deserves the latest, super-fast DDR5 memory – and plenty of it, too! 2 of Corsair's 32GB Dominator Platinum DIMMs fit the bill, providing fast, colourful RAM for the system.
Buy the Dominator Platinum 32GB DDR5 kit on:
---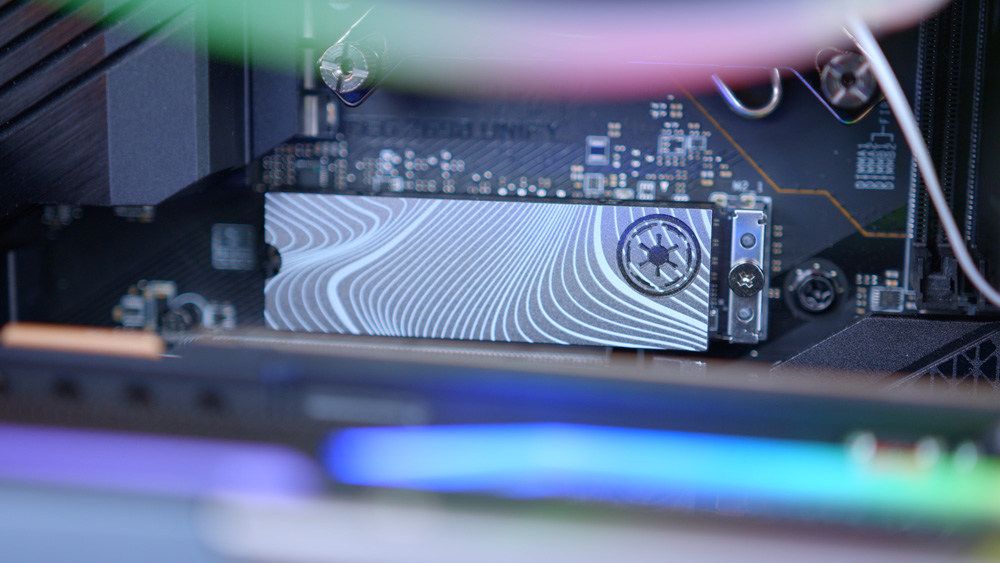 SSD: Seagate Firecuda The Mandalorian
In a build like this, wow factor plays a big part. Achieving said 'wow factor' on the storage front isn't easy, but Seagate's new 'The Mandalorian' drive gets pretty close! This Star Wars edition drive takes the great tech and speeds seen on the Firecuda 530, a drive widely regarded as the Gen 4 market leader, and adds a Star Wars twist!
Buy the FireCuda 530 Beskar Edition on:
---
Check out the video we filmed in conjunction with Ebuyer, where we explored the key features of Seagate's Beskar SSD!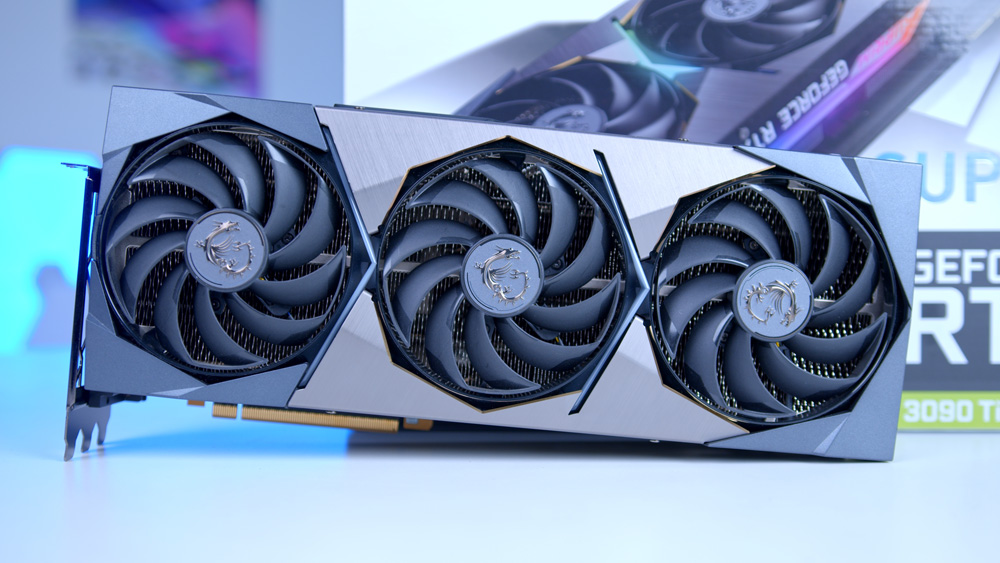 Key Facts:
CUDA Cores: 10,752
TDP: 450W
RT Cores: 84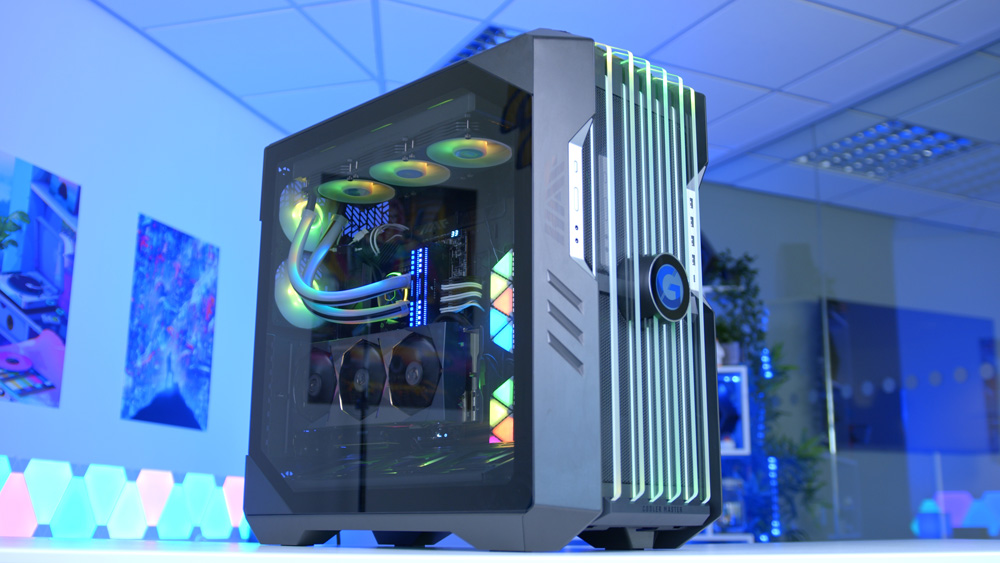 Case: Cooler Master HAF700 EVO
As if a monstrous GPU wasn't quite enough, the addition of Cooler Master's new HAF 700 EVO rounds up a line-up of bonkers components. With individual panes of glass up front, room for two 360mm radiators up top, and more than 20 120mm fans it doesn't get much more insane than this!
Buy the HAF700 EVO on:
---
Key Facts:
Form Factor: ATX Full Tower
Fan Support: 18+
Motherboard Support: E-ATX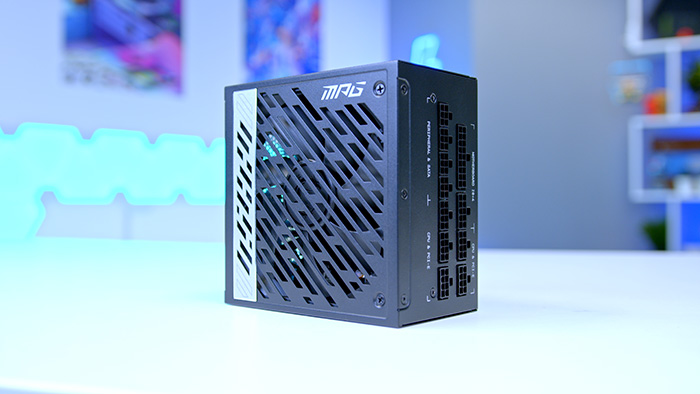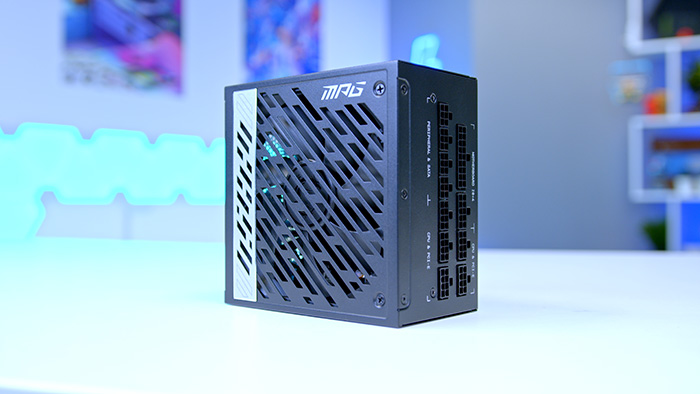 Key Facts:
Wattage: 1000W
Modular: Yes
Efficiency: 80+ Gold
Extra Components
With a build of this magnitude it is the attention to detail that makes the real difference. Cooler Master's HAF 700EVO is such a large chassis that it needs to be carefully spec'd, and filled out with additional components to really look the part. Here we have picked up a selection of accessories, ranging from popular sleeved PSU cable extensions, to mini Nanoleaf-style panels for the inside of your PC, recently released by Corsair.
Cooler Master RGB Cable Sleeve Extensions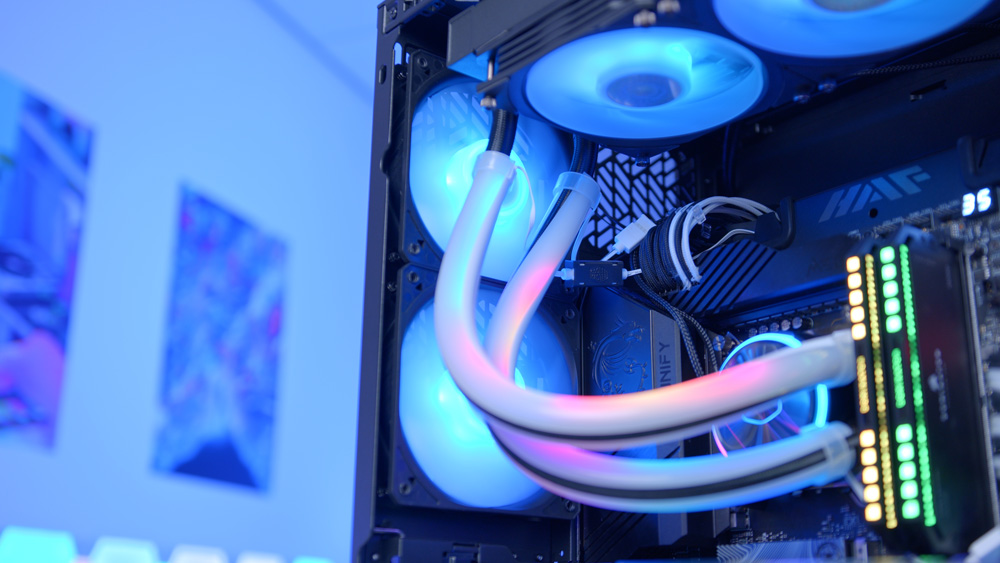 Corsair Mini Nanolead RGB Case Panels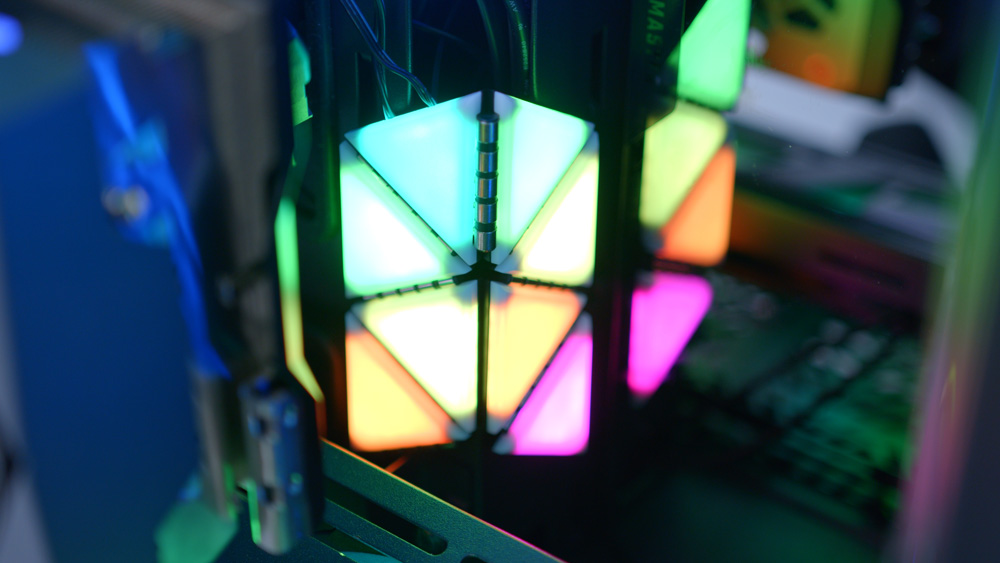 Cooler Master Sleeved PSU Cable Extensions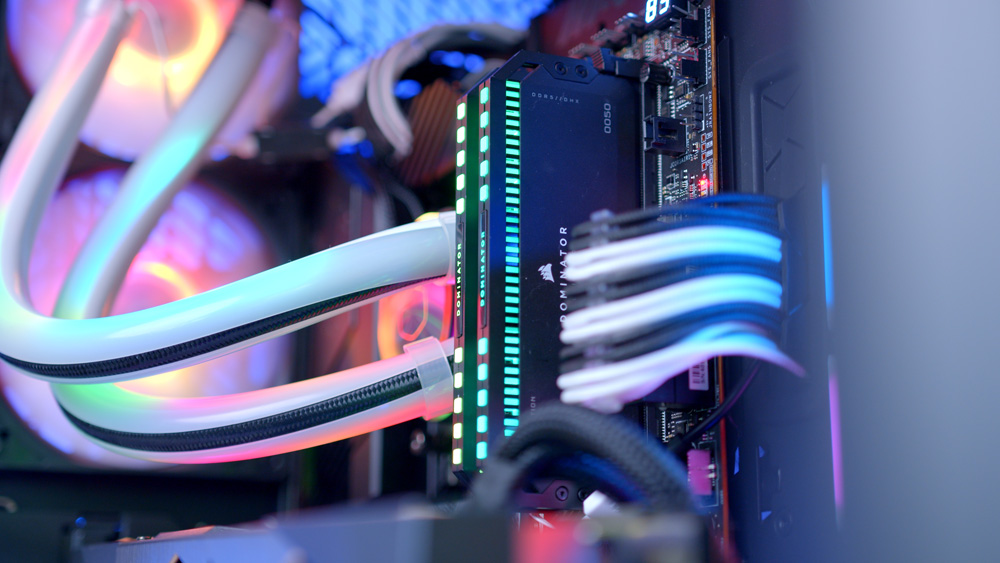 Cooler Master SickelFlow ARGB Extra Fans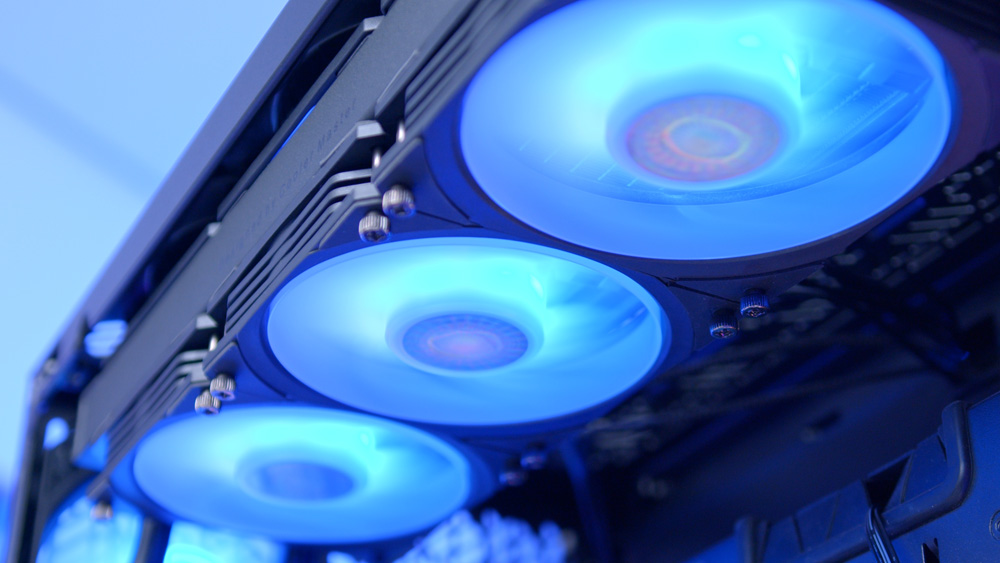 Benchmarks
For a full breakdown of gaming benchmarks (equipped with graphs and all that jazz), please keep your eyes peeled on the site for the release of our full RTX 3090Ti review. In the meantime, take a look at the benchmarks below from our benchmarking YouTube channel, called 'Benched!'. Here you'll find full benchmarking runs for some of the biggest games out there, everything from Halo Infinite and Battlefield 2042 to Apex Legends and Fortnite.
[smartslider3 slider="39″]
Gallery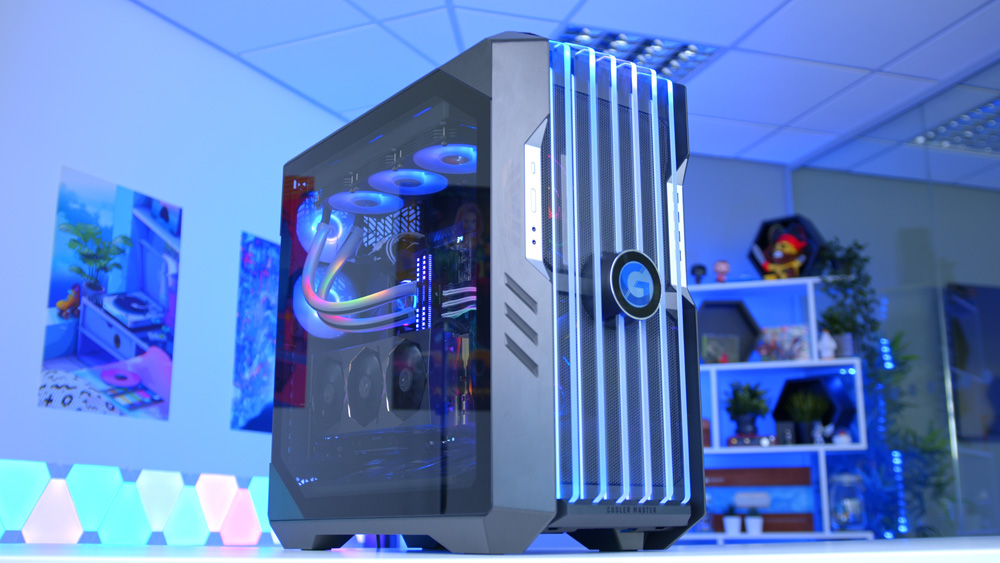 Video