Introduction
It's been a few months since a new graphics card has found its way onto the market, but the wait for a new GPU is finally over! After months of speculation over which GPU would be next, Nvidia have just unveiled the latest addition to the RTX 4000 series line-up, the RTX 4070.
But what makes this particular release exciting is that the RTX 4070 looks to address some of the issues that gamers have raised with previous releases to create a very tantalising offer for mid-range gaming PCs. With a significantly reduced form factor and lower price point, this GPU will be the first 40 series card to truly compete with Nvidia previous-gen options.
But is the RTX 4070 worth the upgrade? To find out, we'll be pitting Nvidia's latest release against the RTX 3070Ti in a GPU versus battle to see whether this card has what it takes to topple its RTX 3000 competition. We'll be putting these GPUs side by side, comparing their design, architecture, gaming performance, and overall value to determine which GPU is the best choice for consumers.
Suggested Article: Nvidia GeForce RTX 4070 vs Nvidia GeForce RTX 3070
GPU Versus Battle
Nvidia GeForce RTX 4070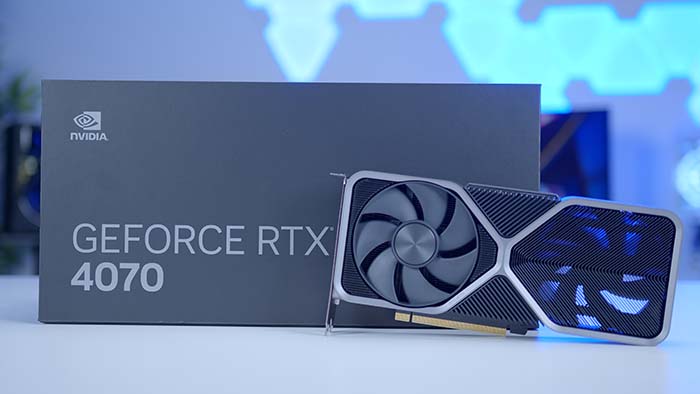 | | |
| --- | --- |
| Memory Capacity | 12GB GDDR6X |
| Boost Clock Speed | 2.4GHz |
| RT Cores | 46 |
| CUDA Cores | 5888 |
| TDP | 200W |
| Release Date | April 2023 |
| Price | Check Price on Amazon |
Nvidia RTX 4070 Specs
It's safe to say that the RTX 4070 is the first 40 series GPU that will appeal to the gaming masses, mainly thanks to the more affordable price tag. Coming in at an MSRP of $599, the RTX 4070 is available at a more competitive price versus the RTX 3000 series, making it a great value proposition so long as the performance holds up.
Acting as a nice surprise for mid-range gamers, the RTX 4070 varies a lot from the previous entries in a way that will be more beneficial to most gamers. Not only is this card available for a significantly reduced price contrasting to the RTX 4080 and 4070 Ti SKUs, this card is also much smaller. The 4070 comes in at a size that is more aligned with the previous generation designs, not restricting case options as much.
This will be great news for anyone looking to upgrade from a pre-existing system, as the RTX 4070 won't suffer from the case clearance issues that have been fairly common on other RTX 4000 GPUs. Despite the smaller size, Nvidia's latest GPU still packs enough of a punch to provide strong performance metrics at 1440p and 4K.
As a result, we expect the RTX 4070 to be a popular choice amongst consumers that have been waiting to upgrade to Nvidia's latest generation of graphics cards.
Nvidia GeForce RTX 3070Ti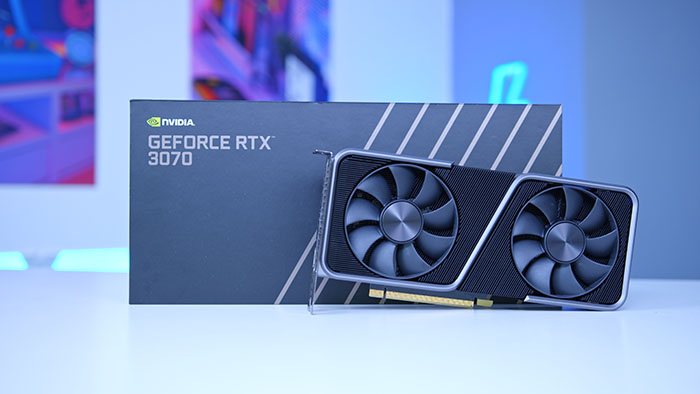 | | |
| --- | --- |
| Memory Capacity | 8GB GDDR6 |
| Boost Clock Speed | 1.77GHz |
| RT Cores | 48 |
| CUDA Cores | 6144 |
| TDP | 290W |
| Release Date | June 2021 |
| Price | Check Price on Amazon |
Nvidia RTX 3070Ti Specs
Releasing back in June of 2021, the RTX 3070Ti was one of the latest RTX 3000 graphics cards to arrive. As a 'Ti' variant, this graphics card was designed to improve the performance found on the original RTX 3070 for a slightly higher price.
Featuring slightly higher clock speeds and core counts than its non-Ti equivalent, the small bumps in specs allowed the RTX 3070Ti to offer an enhanced gaming experience which resulted in higher frame rates at various resolutions. The 3070Ti offers strong performance in a range of titles at 1440p, with an ability to handle 4K gaming as well. As a result, this GPU has been a reliable fit for mid-range PC builds.
Since then, the 3070Ti hasn't really lost its position in the market due to the RTX 4070Ti coming in at a much higher price point. However, the arrival of the RTX 4070 spells impending doom for the current mid-range options, as this looks to be the first card to finally threaten the value of the RTX 3000 series.
The RTX 3070Ti looks to be the biggest victim of this release, as the $599 original MSRP is identical to Nvidia's latest offering. Whilst it's possible to find cards below this price point, it is unlikely to be enough to steer potential buyers away from picking up the 4070 instead.
Lovelace vs Ampere – Which is Better?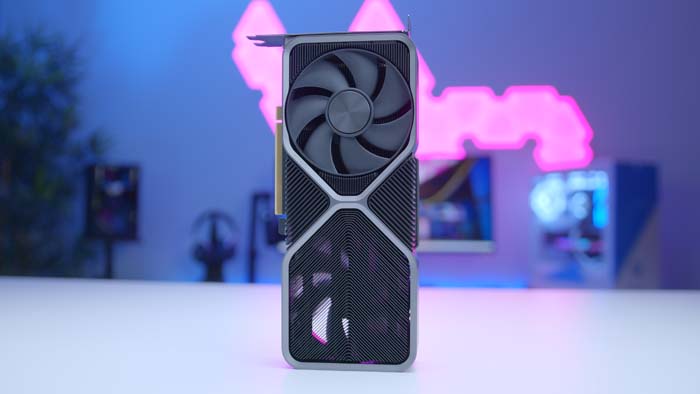 One of the main differences between the RTX 4070 and RTX 3070Ti is the architecture. As these two cards are from different generations, the technology they take advantage of does vary, with the RTX 3070Ti using Nvidia's Ampere architecture while the RTX 4070 uses the more recent Ada Lovelace technology. With the Ampere technology being older than Ada Lovelace, the latest architecture develops on the foundations that RTX 3000 laid out, resulting in an enhanced gaming experience.
One of the main changes that has arrived with the Ada Lovelace architecture is the new and improved DLSS 3. Along with general improvements to the ray-tracing and image upscaling, this revision introduces Nvidia's brand-new frame generation technology. This features allows new frames to be generated between two existing frames with AI, leading to smoother gameplay in a range of titles. Whilst the list of games that can take advantage of DLSS 3 is still fairly limited, it will provide RTX 4000 users with plenty of benefits in the long-run.
Whilst RTX 4000 offers a better gaming experience than the previous architecture, the jump from Ampere to Lovelace is less significant than the improvements that came along when RTX 3000 cards first released. Therefore, those sticking with a previous generation graphics cards shouldn't be too worried about missing out on gaming performance and the DLSS included with Ampere cards will offer enough for improved visual fidelity.
Our Favourite RTX 4070 GPU
1. Nvidia GeForce RTX 4070 Founders Edition
👑The cheapest and smallest option.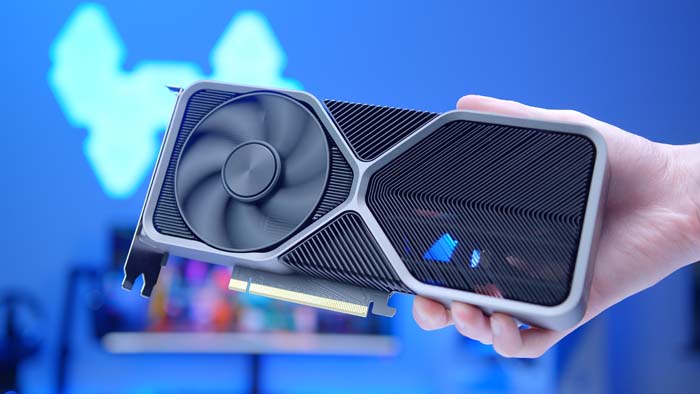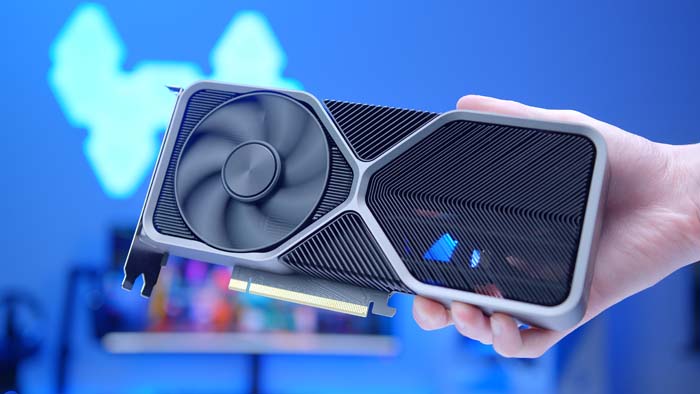 Introduction
Like all Nvidia graphics cards, the Founders Edition card is one of the safest options to choose on initial release. Featuring the standard design and baseline performance specs, gamers will know exactly what they are getting with a Founders Edition card. With the prices of the 4070 SKUs bound to vary from the somewhat affordable $599 MSRP, Nvidia's design is the only offering that is guaranteed to remain at this price point.
As well as being one of the cheapest ways to get your hands on the latest Ada Lovelace architecture, the RTX 4070 Founders Edition is a lot smaller than the previous RTX 4000 series GPUs. In addition, the lack of extra bells and whistles such as complex heatsinks and RGB makes this card one of the smallest options available, even when compared to RTX 3000 cards. Because of this, gamers won't have to squeeze this card into their PC build or buy a larger case to use it.
Key Specs
| Key Spec | NVIDIA GeForce RTX 4070 Founders Edition |
| --- | --- |
| Base Clock Speed | 1.92GHz |
| Boost Clock Speed | 2.57GHz |
| RT Cores | 46 |
| CUDA Cores | 5888 |
| Wattage | 200W |
Things We Like
Affordable price point: With Founders Edition cards acting as the reference design for other manufacturers to adapt, this GPU is one of the cheapest options available for those looking to get their hands on Nvidia's latest release. Even though there are some SKUs available at MSRP, the Founders Edition won't fluctuate in price.
Strong thermals: Despite opting for a smaller form factor compared to the other 40 series GPUs, the RTX 4070 doesn't suffer when it comes to thermal regulation. Like most Founders Edition cards, the RTX 4070 offers a solid combination of design, performance, and thermals, meaning gamers won't have to worry about issues such as overheating.
Things We Don't Like
Lack of aesthetic: Apart from the size, the appearance is pretty much identical to the previous RTX 4000 graphics cards, meaning there won't be any surprises here. Because of this, anyone wanting their build to stand out with lots of RGB lighting will be left fairly disappointed.
May require additional upgrades: Even though we'd consider this card an affordable choice for price-conscious gamers, the general costs that come when upgrading to a 40 series GPU can quickly add up. Because if this, gamers moving to the latest generation should be prepared to pay some extra money on new components to accompany their new graphics card.
Summary
To put it simply, the RTX 4070 Founders Edition is currently the cheapest way to access Nvidia's latest generation of GPUs right now. Available for a reduced price compared to other 40 series releases, the RTX 4070 is the first option to be priced competitively with the RTX 3000 series. As a result, making the switch to RTX 4000 will feel more viable than ever for a lot of mid-range gamers.
Features: 4.2/5
Design: 4/5
Performance: 4.2/5
Value for Money: 4.8/5
Pros
Available at MSRP
Small form factor
Strong thermals
Cons
May require additional upgrades
No RGB options.
Where to Buy
Buy the NVIDIA GeForce RTX 4070 Founders Edition on:
Our Favourite RTX 3070Ti GPU
2. MSI GAMING X TRIO RTX 3070Ti
👑The best looking option.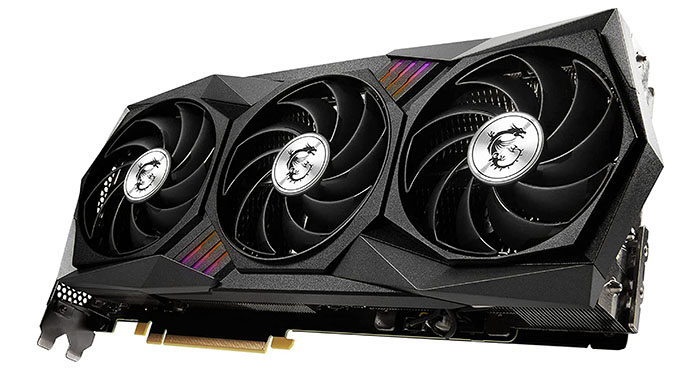 Introduction
Gamers looking to pick up a graphics card that is very aesthetically pleasing may benefit from picking up advanced RTX 3070Ti variant such as MSI's GAMING X TRIO. Though it comes with a slightly heftier price tag, the improved thermals and appearance on designs like this one can be a more cost-effective way to enhance the gaming experience.
On top of this, the GAMING X TRIO improves the clock speed from Nvidia's base design, resulting in a couple of additional frames per second in a wide range of titles. But the main reason to pick up this specific option is the aesthetic. Featuring a geometric triple-fan design, along with a healthy dose of RGB, this card will look stunning in any build it is thrown into.
Key Specs
| Key Spec | MSI GAMING X TRIO RTX 3070Ti |
| --- | --- |
| Base Clock Speed | 1.57GHz |
| Boost Clock Speed | 1.83GHz |
| RT Cores | 48 |
| CUDA Cores | 6144 |
| Wattage | 310W |
Things We Like
Great aesthetic: Recent generations have put more of an emphasis on the overall look of PC builds, with GPUs playing an important role in the aesthetics. A card that features a distinct look with lots of RGB lighting like this one is a great way to spice up a build, if you are prepared to spend a little extra on visual enhancements.
Improved performance: Another benefit that comes with premium SKUs is the improved performance. Even though these benefits are fairly small and will be unnoticeable in a lot of cases, the added performance can often reduce the gap to more expensive GPUs like the RTX 3080 without having to pay the same price.
Things We Don't Like
Increased price: Due to this SKU offering a wide range of enhancements on Nvidia's base design, this does result in a slightly larger price tag. As a result, this card is found at a similar price to the brand-new RTX 4070 offering, which definitely makes us question the value of this card.
Power consumption: The current cost of living situation has made the power consumption of a gaming PC a crucial aspect for consumers to consider. Because of this, the 310 Watts required to run this GPU will certainly add to the cost of energy bills compared to the 200 Watts needed for the 4070 alternative.
Summary
Overall, the MSI GAMING X TRIO RTX 3070Ti is a fairly affordable way for those wanting a PC that looks as good as it performs to grab a premium design. Available for a similar price to Nvidia's RTX 4070 options, this graphics card offers gamers with an enhanced of the 3070Ti which notably improves on the original performance, thermals, and design. Whilst this goes a long way in closing the gap between the 3070Ti and 4070, the value of this card relies on how important it is for your build to look pretty.
Features: 4/5
Design: 4.5/5
Performance: 3.8/5
Value for Money: 3.8/5
Pros
Great thermals
Unique design with RGB
Improved performance
Cons
More expensive than MSRP
Lacks DLSS 3.0
Where to Buy
Buy the MSI Gaming X Trio RTX 3070Ti on:
How We Tested the RTX 4070 and RTX 3070Ti
Here at GeekaWhat, we're fortunate enough to receive a number of PC gaming components through our doors each week from various brands. When these components arrive in the office, we ensure that each product is put through our testing protocols. To guarantee that these products are tested fairly, we have a standardised procedure that is replicated anytime we want to use a product in one of our PC builds.
When looking at GPUs specifically, our procedure involves some general inspections of the card and the contents included before conducting various gaming benchmarks to see how the card in question performs within the latest and greatest titles. To make sure our results are accurate and consistent, we use MSI Afterburner to record the utilisation, thermals, and framerates. On top of this, we use Nvidia's Frameview software to check that frames remain consistent across all applications. The titles within our benchmarking suite aim to provide a broad scope of titles that range from competitive titles like COD Warzone 2.0 and Fortnite, to story-driven blockbusters such as GTA V and Spider-Man Miles Morales.

For this comparison, we've put multiple RTX 3070Ti and RTX 4070 graphics card against each other a collection of games to see how they match up. Also, we' have've made note of how these GPUs compare with other graphics cards from AMD and Nvidia for a wider scope on price-to-performance. For a more detailed look at our evaluation process, check out some our other articles that feature these GPUs below.
Gaming Benchmarks
Now it's time for one of the most important sections which can often make or break a graphics card – the benchmarks! We've tested both of these graphics cards in a range of titles using a variety of different settings to offer an idea of how these GPUs perform at 1080p, 1440p, and 4K. We've provided a few examples of our benchmarking runs below, with our results from other Nvidia and AMD included for reference.
For a more detailed look at our benchmarks for a range of graphics cards and games, check out our dedicated YouTube Channel – Benched!
Fortnite GPU Winner- RTX 4070
We're starting things off with Fortnite, which is still one of the most popular competitive shooters. On 1080p competitive settings, both of these cards are able to surpass the 240Hz mark, which is good news for anyone looking to pick up a 240Hz display for intense gaming sessions. However, the RTX 4070 goes above and beyond to reach an average of 288Hz, whereas the RTX 3070Ti just sneaks above with a 260Hz average.
As a result, the RTX 4070 users will experience less drops in performance when gaming on a 240Hz display as this GPU sits comfortably above the threshold for most gaming displays and is less likely to drop below the desired 240Hz output. Whilst the 260Hz average on the RTX 3070Ti should be more than enough for a smooth gaming experience, the ability to stay above 240Hz is more questionable, making the 4070 a better option for competitive gamers.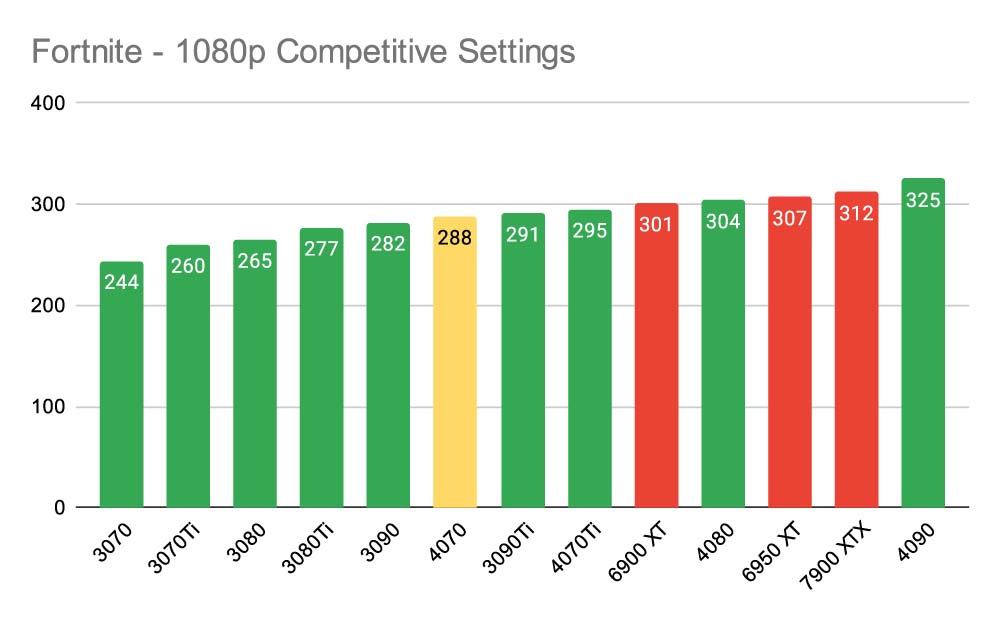 Valorant GPU Winner- RTX 4070
Moving onto the other side of the image quality scale with 4K gameplay on Valorant. Whilst the frame rates produced by all of the graphics cards featured in our results will offer more than enough performance for a smooth gaming experience, there is a rather large gap between the 3070Ti and 4070. The performance on the RTX 4070 in particular is very impressive, outperforming more expensive cards such as the RTX 3090Ti whilst not being too far off the RTX 4070Ti.
The 3070Ti is where we'd expect it to be in these benchmarks, sitting below the RTX 3080. However, when compared to the 4070, Nvidia's previous-gen offering is significantly off the pace, offering 60 frames per second less on average. Therefore, the RTX 4070 looks like the better option in this scenario.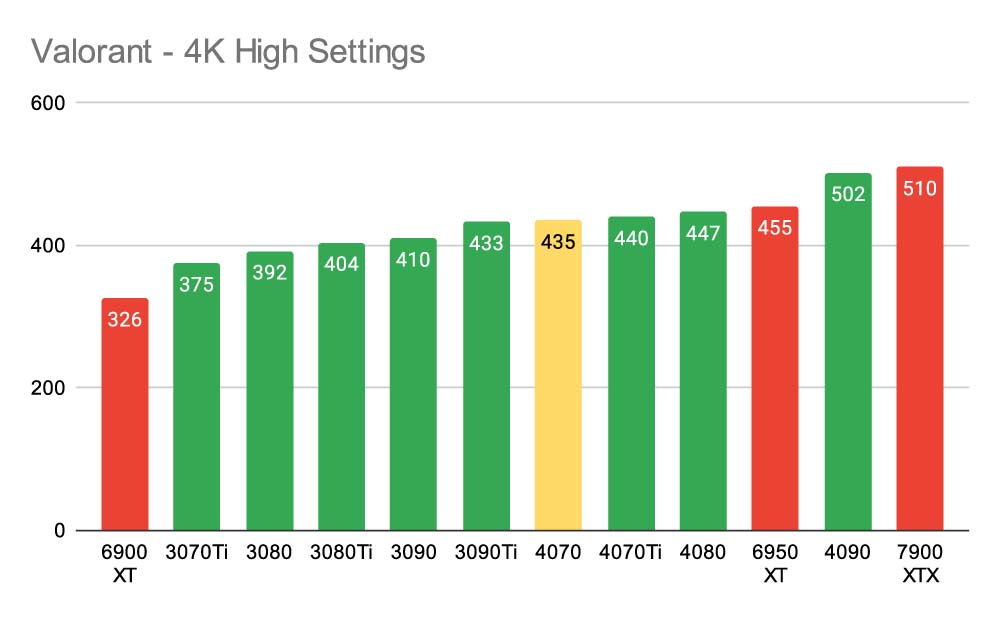 GTA V GPU Winner- RTX 4070
In GTA V, the RTX 4070 impressed yet again when running on 4K high settings, which showcases this cards ability at higher resolutions. The RTX 4070 reaches an average of 156 frames per second, putting it between the RTX 3090 and 3090Ti in this instance. Whilst GTA V is a slightly older game, it is always good to see a GPU that is comfortably above the 144Hz 'sweet-spot', especially at 4K, as this provides gamers with a solid blend of performance and visual fidelity.
As for the RTX 3070Ti, this graphics card fails to reach the 144Hz mark, which is less than ideal for a modern gaming PC. However, this card does easily surpass 120Hz, which is still the more common limit for 4K displays. This leads to solid 4K gameplay on both the RTX 3070Ti and RTX 4070, but given the similarities in pricing, the 4070 looks to be the safer bet.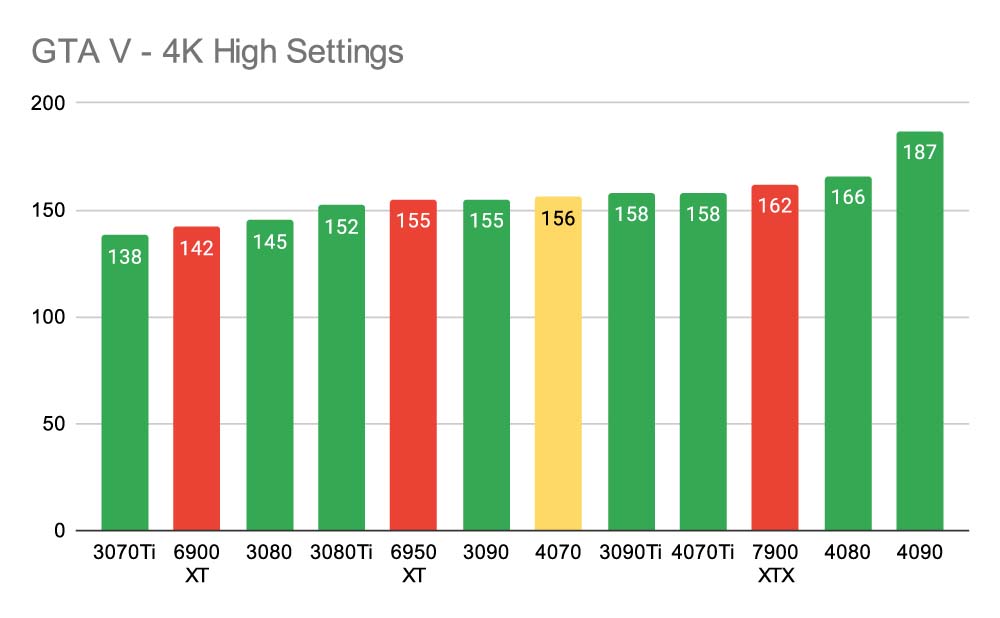 Battlefield 2042 GPU Winner – RTX 4070
Finally, we have Battlefield 2042 at 1440p. As both of these cards being targeted towards 1440p gaming, this is perhaps the most important benchmarks to consider. The RTX 4070 once again provided excellent performance in this title, even managing to edge out its RTX 4070Ti counterpart, as well as go toe-to-toe with the RTX 4080. On the other hand, the RTX 3070Ti performed adequately enough, but doesn't offer anything out of the ordinary.
Because of this, the RTX 4070 is the clear winner in this scenario, which makes it a clean sweep for 4070 in our testing. The performance capabilities of Nvidia's latest release is much closer to the more powerful 30 series options such as the RTX 3080 and 3090, even outperforming these cards in a lot of titles. This is bad news for the RTX 3070Ti, as the similar price tag to Nvidia's latest GPU nullifies its value.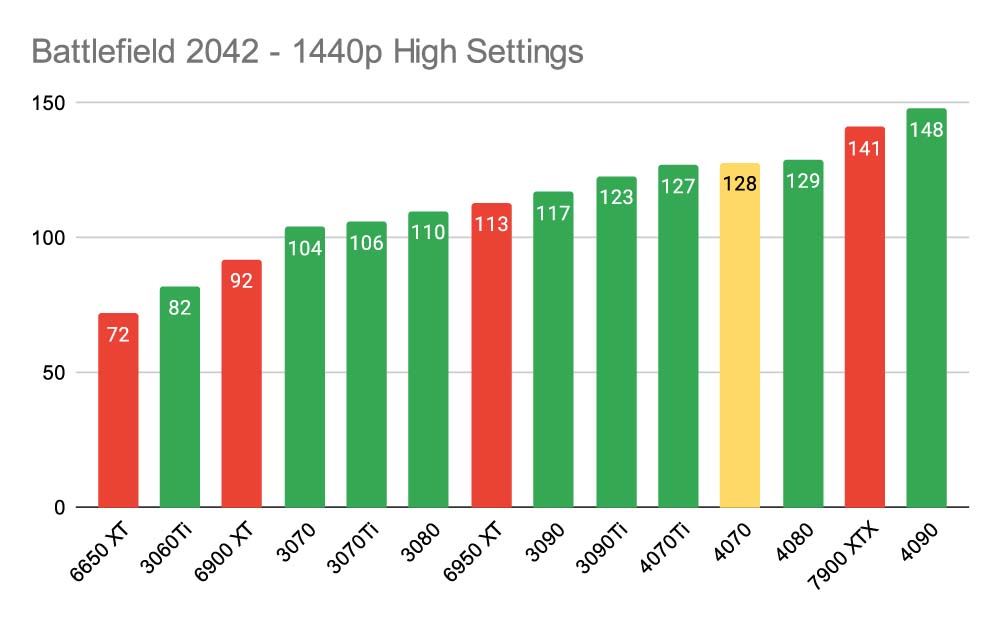 Conclusion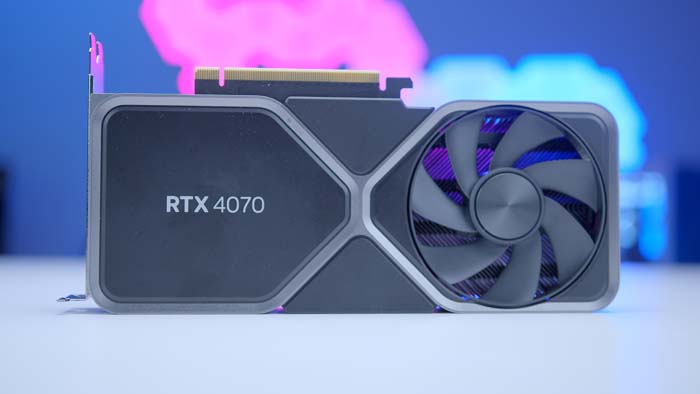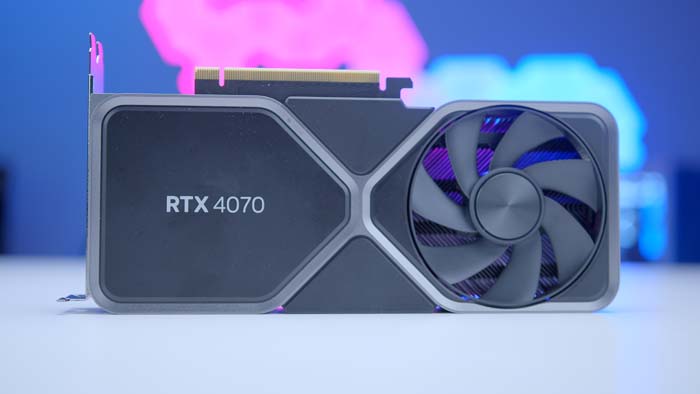 GPU Versus Winner – RTX 4070
After all of the testing and comparisons, which of Nvidia's cards is the better deal for consumers? And which GPU should gamers pick up for their mid-range gaming PC? In this GPU versus battle, the RTX 4070 is the clear winner. Nvidia's latest release blows the performance capabilities of the RTX 3070Ti out of the water, with the 4070 outperforming the pervious-gen offering in all of our gaming benchmarks.
Considering that the MSRP of these graphics cards are the same, it seems like picking up the RTX 4070 over the 3070Ti is a no-brainer, as it possesses a much better price-to-performance ratio. It will be interesting to see how these prices of the two cards may vary over time, as the pricing of the 4070 SKUs could cause the 3070 to become a valuable offering again – but it's unlikely to make a difference.
On top of this, the RTX 4070 addresses the design issues that previous RTX 4000 releases have suffered from. Reverting back to the smaller form factor eliminates the case clearance issues on the previous 40 series designs, making it hard to find a reason not to pick this card over the older RTX 3070Ti. These changes are bound to make the RTX 4070 a popular choice for mid-range systems while making the future of RTX 4000 look more promising than ever.