Introduction
Today we're taking a slight little detour from our normal PC build articles, and instead we're going to break down all of the individual components, peripherals and any extras from this insane ASUS RTX 3090 Gaming setup!
Very recently we did a review on one of ASUS' new monitors, their ROG Swift PG48UQ, boy is this monitor crazy. 48 inches, 4K OLED panel,138Hz refresh rate, 0.1ms response time, 98% DCI-P3 colour gamut, these are to name a few features we covered in the full review. Needless to say, we wanted to feature this bad boy in a full setup along with some other ASUS peripherals and a behemoth of a PC to pair with it.
Below you'll find a full breakdown of each individual component we put into the gaming PC, along with some coverage of the monitor, the peripherals we used and some all-important benchmarking.
Suggested Article: ASUS ROG Swift PG48UQ Review – An Insane 48-inch OLED Gaming Monitor!
Main Components
CPU: Intel Core i9 12900K
First off is our CPU. To pair with our performance machine of a GPU, we've decide to throw in an Intel Core i9 12900K. Boasting over 5GHz on the boost clock speed, and an insane amount of cores and threads, this CPU is designed to be put into the most powerful gaming systems money can buy. If you're wanting to build a fully-fledged 4K gaming rig, this CPU is an excellent pick!
Key Facts:
Boost Clock Speed: 5.2GHz
Core Count: 16
Thread Count: 24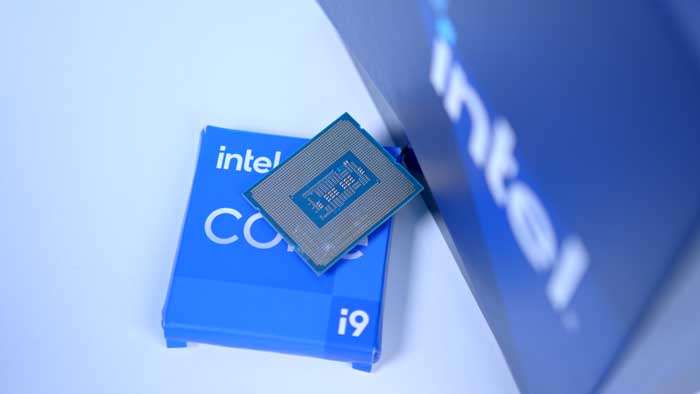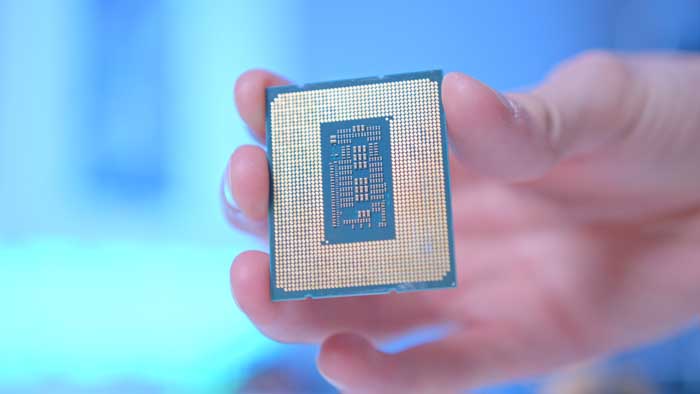 Buy the Intel Core i9 12900K on:
CPU Cooler: ASUS ROG Ryujin II 360mm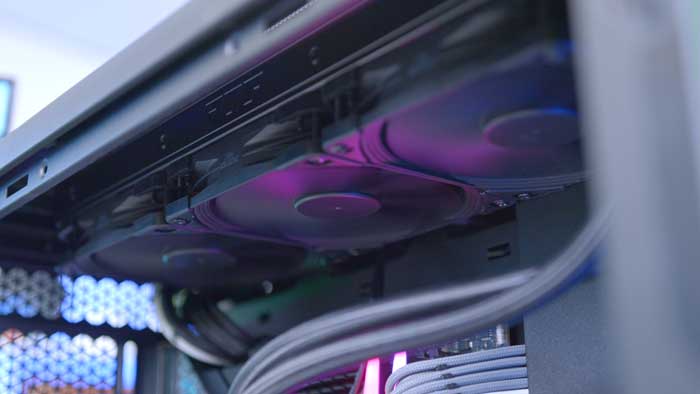 In order to keep our beast of a CPU cooler, we've utilised one of ASUS' best coolers, the 360mm Ryujin II. The main standout feature is the awesome LCD display, which can be fully customised within the ASUS Armoury Crate software. There you can put on a GIF, show off some thermals, or perhaps some RGB.
Key Facts:
Radiator Size: 360mm
Included Fans: 3
RGB: Yes
Buy the ASUS Ryujin II 360mm on:
Either way, the choice is yours. Performance wise, the ROG Ryujin II is an excellent cooler for the Core i9 12900K, and will be perfect for overclocking while keeping heat away from our CPU efficiently as possible.
Motherboard: ASUS ROG Z690 Maximus Hero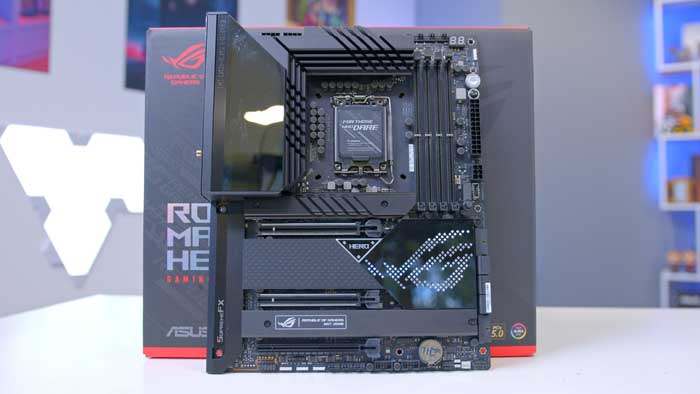 For our motherboard, we've picked out one of the best ASUS boards on the Z690 lineup, the ROG Z690 Maximus Hero. This board is absolutely crammed with features, such as: 20+1 power stages with heatsink cooling (perfect for overclocking), dual PCI-E 5.0 x16 slots for the next generation of graphics cards, along with three PCI-E x4 Gen4 slots for SSDs, and as much rear IO as you can possibly imagine, including a WiFi 6E modular, and 2.5 Gigabit LAN. Combined with the awesome extended heatsink design and RGB located on the board, the Z690 Maximus Hero is perfect for this no compromises setup!
Buy the ASUS ROG Z690 Maximus Hero on:
Max Memory: 128GB DDR5 6400MHz
RAM: Corsair Vengeance RGB DDR5
With our DDR5 motherboard, we've paired some of Corsair's latest Vengeance RGB RAM. These DIMMS take the traditional compact Vengeance design that we've seen on DDR4 sticks, but with ten-zone RGB lighting which can be fully customised within Corsair's industry leading iCUE software. This speedy 5600MHz kit will be perfect to give us a little performance boost and add some extra flair to our build!
Key Facts:
Capacity: 32GB
Clock Speed: 5600MHz
CAS Latency: 36-36-36-76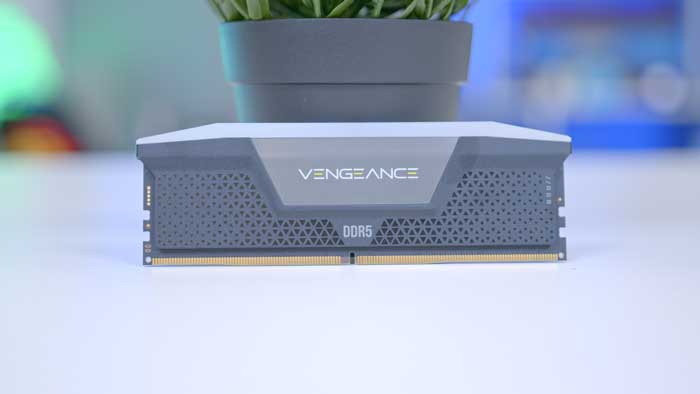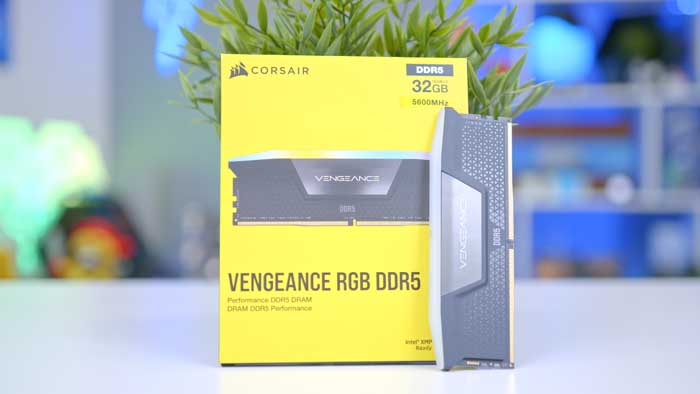 Buy the Corsair Vengeance RGB DDR5 Kit on:
SSD: Corsair MP600 Pro XT
For our storage option, we've picked one of Corsair's best performing SSDs on the Gen4 platform, the MP600 Pro XT. Boasting of 7GB/s for the read speeds, and 6.8GB/s on the writes, this drive is lightning fast and will provide optimised boot and load times within our games. It also comes with an integrated heat-spreader minimising any unwanted heat from this high performing SSD.
Key Facts:
Capacity: 2TB
Read Speeds: 7,100MB/s
Write Speeds: 6,800MB/s
Interface: PCIe Gen4 x4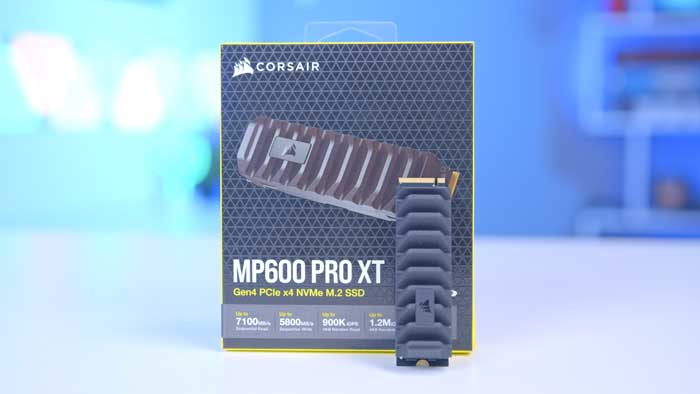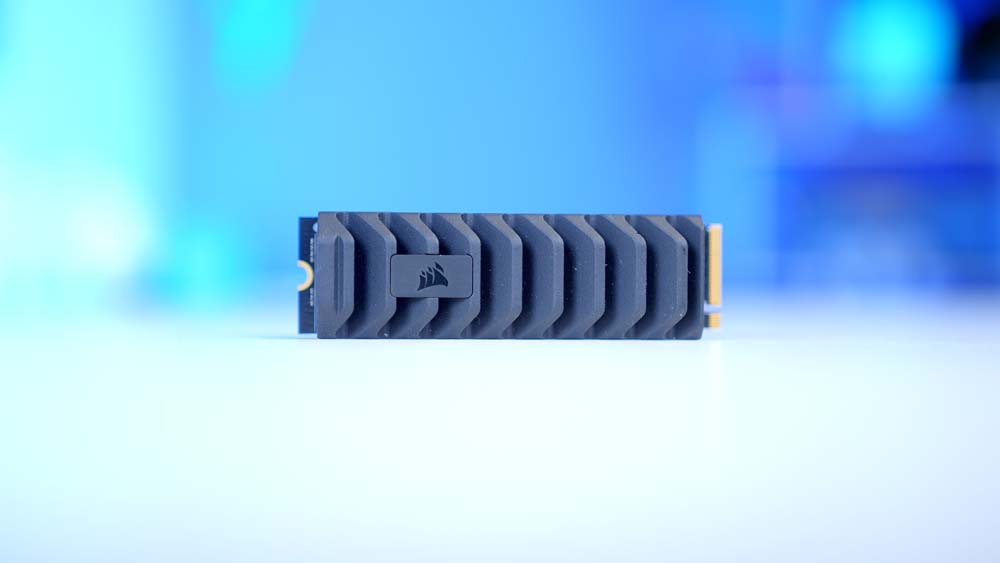 Buy the Corsair MP600 Pro XT on:
GPU: ASUS TUF Gaming RTX 3090
As the driving force for our graphics we've thrown in the ASUS TUF Gaming RTX 3090. This powerhouse of a GPU will be able to handle pretty much anything you throw at it. 4K gaming? Absolutely! Ray-Traced titles? Definitely! The RTX 3090 is perfect in pretty much every setting and will be ideal for users looking to build workstation for video editing or perhaps some 3D rendering. However, we won't be doing much video editing today, we'll be throwing the 3090 at some triple A titles at 4K and playing them with the ASUS ROG Swift PG48UQ OLED monitor.
Buy the ASUS TUF Gaming RTX 3090 on: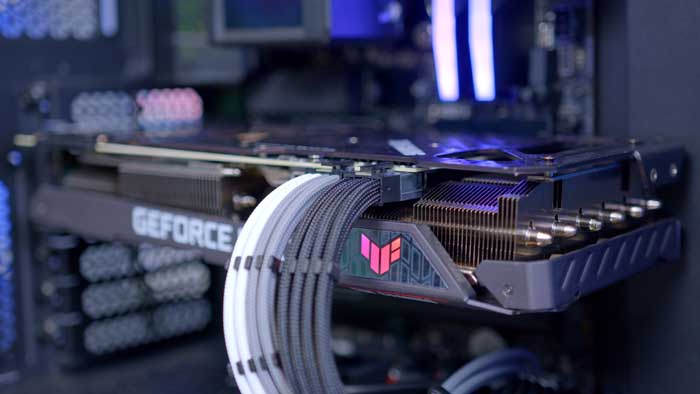 Case: Corsair iCUE 5000T
To house this behemoth of a system we're using one of Corsair's best cases (and one of my personal favourites) the iCUE 5000T. This case supports a huge range of different fan and cooler configurations along with supporting the entire range of motherboard form factors. Not only that, the 5000T is loaded with an eye watering amount of RGB adding an awesome and customisable design aspect to this build!
Key Facts:
Form Factor: Mid-Tower
Fan Support: 10
Motherboard Support: MicroATX, Mini-ITX, ATX, E-ATX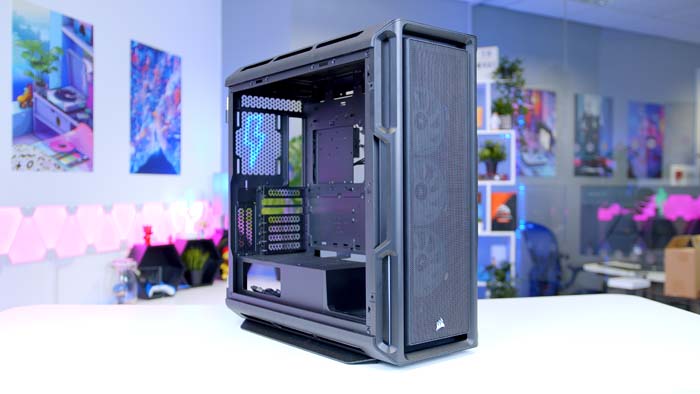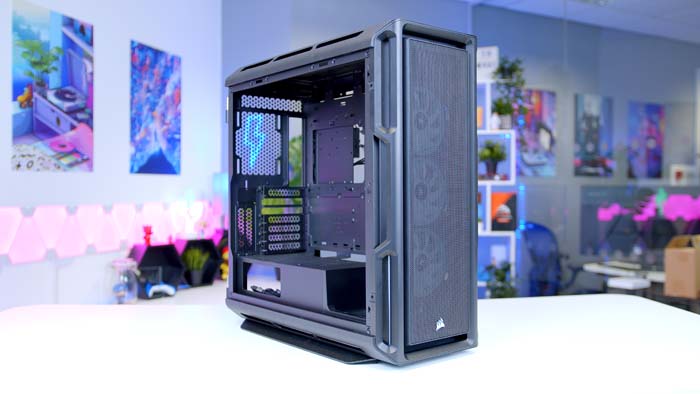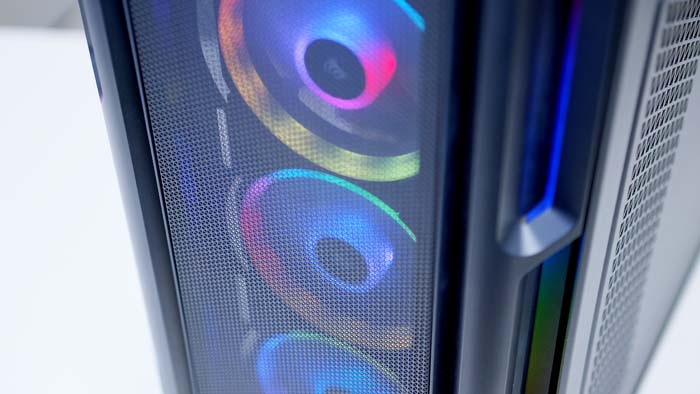 Buy the Corsair iCUE 5000T on:
PSU: ASUS ROG Strix 850G
Finally, rounding off the main components, we've picked out the ASUS ROG Strix 850G power supply. This PSU should provide more than enough wattage for our principal components (the CPU, and graphics card), and this PSU will minimise any power lost as heat with its 80+ gold rating.
Key Facts:
Wattage: 850W
Modular: Yes
Efficiency: 80+ Gold
Buy the ASUS ROG 850G on:
This power supply is also fully modular reducing any excess cable clutter while we're building. For some extra flair, you can also customise the magnetic panel on the side of the power supply for an alternate look.
Monitor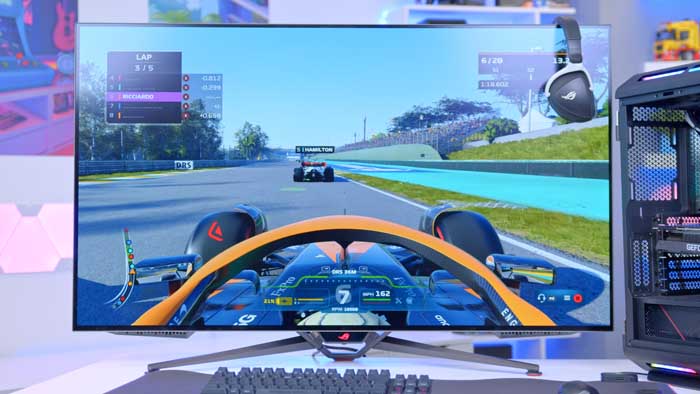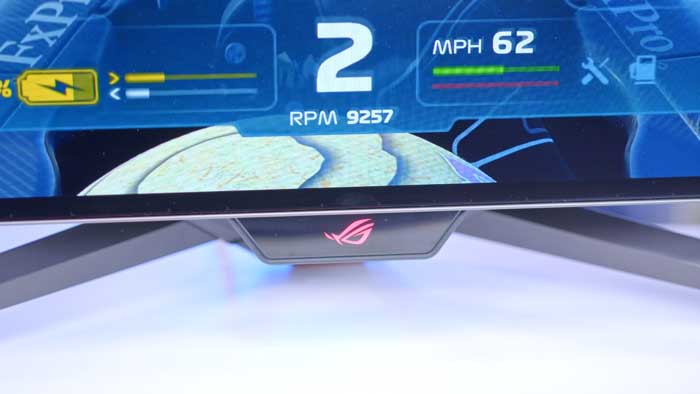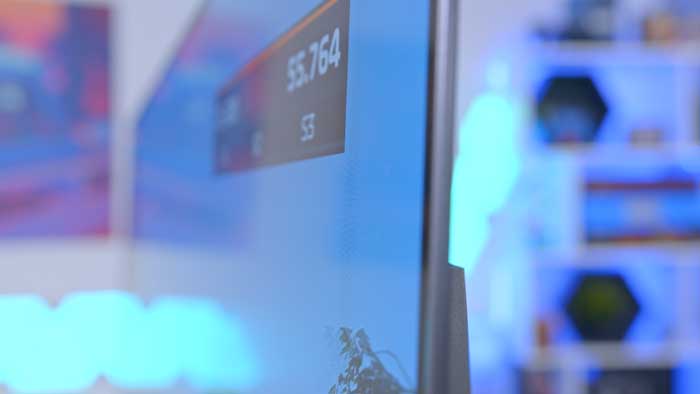 Now, onto the 'pièce de résistance' of this gaming setup. The ASUS ROG Swift PG48UQ. This 48 inch monitor sports a 4K OLED panel, boasting incredible visuals across the board, while reducing any screen burn-in due to the renowned OLED technology. The monitor itself is absolutely loaded up with features, you've got a USB hub allowing you to charge and connect up various peripherals. The refresh rate of the display is 138Hz (overclockable) while having a 0.1ms response time, providing a buttery smooth experience in any fast-paced titles you decide to play.
The PG48UQ also has Harmon Kardon speakers bringing crystal clear audio to a monitor, which can also be configured within the monitor settings. This monitor is gargantuan, and it hugely impressed us in terms of it's visual quality, and seems to be a competitor to Alienware's AW3423DW. Regardless, we suggest you check out our in-depth review on this monitor for a more thorough breakdown of the features and design of this incredible ASUS product!
Buy the ASUS ROG Swift PG48UQ on:
Peripherals
To finalise our setup, we've picked out some awesome peripherals from ASUS, which provide a competitive edge, and make no sacrifices when it comes to features and quality.
ASUS ROG Gladius III Wireless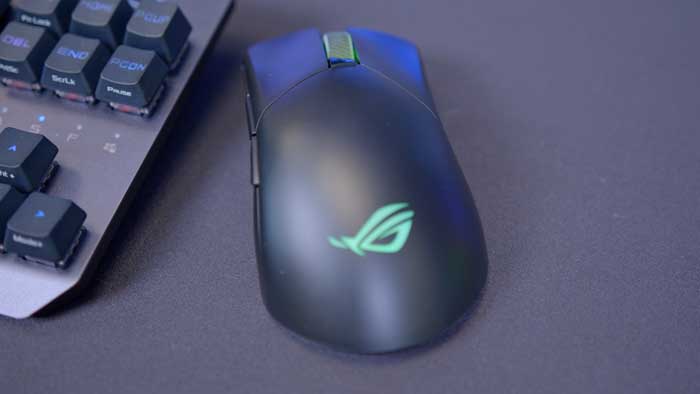 The mouse that we've picked out today is the ROG Gladius III Wireless. An asymmetrical design, with tri-mode connectivity (2.4GHz, Bluetooth and wired), and a 26000 DPI sensor tuned for supreme accuracy giving you a competitive edge within your games. The ROG Micro Switches offer a consistent and satisfying click rated up to 70 million clicks for its lifespan. The mouse wheel and ASUS ROG logo are also feature fully customisable RGB, which can be configured within ASUS AuraSync.
ASUS ROG Strix Scope RX TKL Wireless Deluxe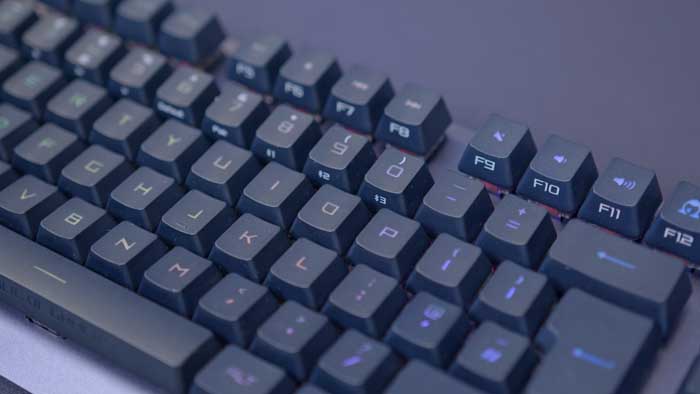 The keyboard we've chosen is the ROG Strix Scope RX TKL Wireless Deluxe. We've covered this keyboard in a full review, and it is one of my personal favourites. With a TKL design, the ROG Strix Scope is perfect to be stowed away and taken on the road if you travel a lot. It has linear switches that are as smooth as butter, while also retaining a 'grippy' style keycap ensuring you don't slip off the keys. This keyboard is also fully wireless with a 2.4GHz and Bluetooth mode, and has per-key RGB backlighting.
ASUS ROG Delta S Wireless Headset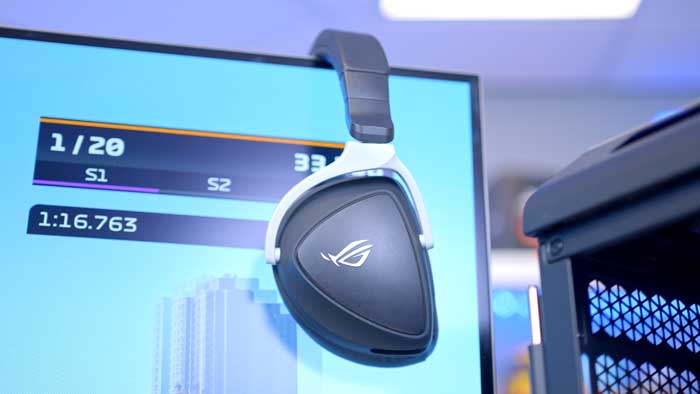 The headset we've chosen is another peripheral that we've reviewed in full on our website. The ASUS ROG Delta S Wireless bears a minimalist design with a black and white frame that features a plush leatherette headband minimising any discomfort. In terms of features, you've got access to both Bluetooth and 2.4GHz wireless for a near-zero latency experience. The microphones are also concealed within the earcups using ASUS AI technology to cut out any background noise for a crisp microphone experience.
Benchmarking
In order to test this setup and show how it really fairs, we decided to play one of the latest racing titles, F1 2022. This title offers impressive visual fidelity, and what better way to show it off with a massive 4K OLED display. You can find all of our benchmarking runs on our very own YouTube channel – 'Benched'. We test all of the latest GPUs up against some of the newest triple A and popular titles offering performance metrics and also providing real-life context for how each of these graphics card perform.
Gallery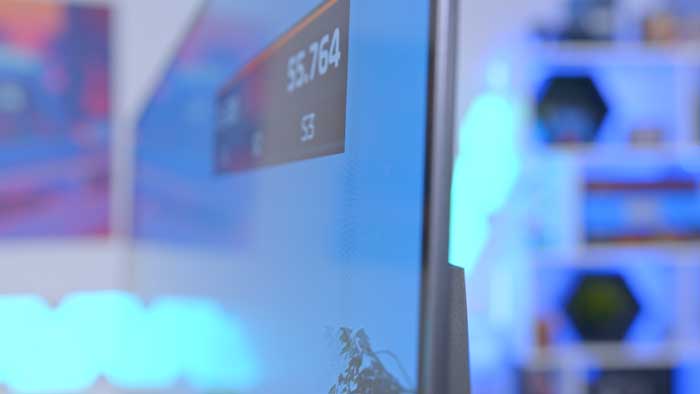 Video