Introduction
Cooler Master has been in a PSU space for as long as we can remember. They offer reliable power supplies, that often come with long warranties, and provide all of the wattage and cabling you'll need for a build. However, in the wake of ATX 3.0, we've been waiting for Cooler Master to drop a new option that supports the latest generation of graphics cards.
A number of other manufacturers have already thrown their hat into the ring, making this particular space saturated with a number of ATX 3.0 compatible PSUs. However, there seems to be a bit of a gap in the market for lower wattage units, one that Cooler Master looks to fill.
In this review we'll be taking a look at one of Cooler Master's brand new ATX 3.0 compatible power supply units, the V750 i Gold. We'll be taking a look at efficiency, any unique features, the cabling that this PSU offers, and some alternatives at the end.
Buy the Cooler Master V750 i Gold on:
Suggested Article: Deepcool PX1000G Review – ATX 3.0 Soars in Popularity
What Kind of System Can I Put Together With 750W?
A few years ago, picking up a 750W power supply could almost be considered high-end. Because the rise in performance for components like CPUs and GPUs has been pretty gradual, which in turn, has meant consumers have been able to get away with picking up lower wattage PSUs. But within the past couple of years, we've slowly started to see the wattage demand grow bigger, resulting in lower-end systems needing more wattage purely just to function. 750W seems like a fair amount of watts to play around with, so what kind of system can you put together with this amount of power?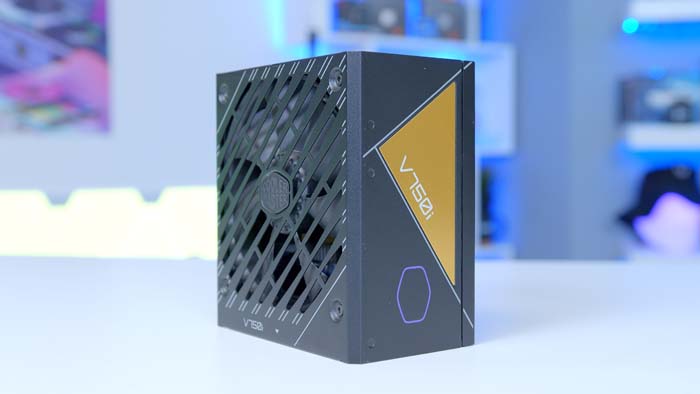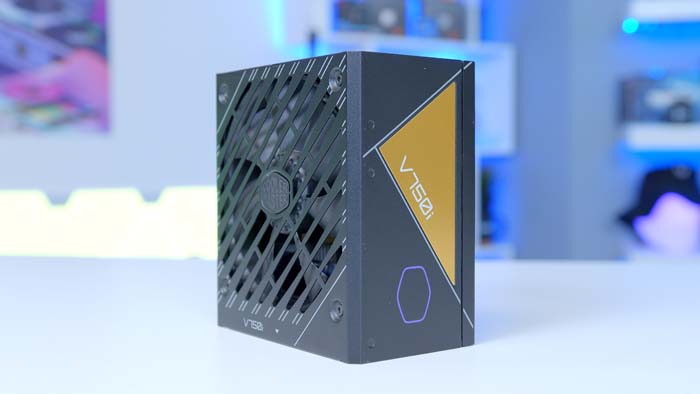 Generally speaking, a 750W PSU will net you a solid mid-range build. This means that your graphics card is likely to max out at an RTX 4070 Ti or an RX 7900 XT, and these are both 4K and 1440p capable graphics card. You will have to be mindful of your CPU choice however, we'd recommend an option like the 13600K, or perhaps a 13700K, and on the AMD side a 7800X3D would be the most we'd go to.
It is also worth keeping in mind as well that 750W is might not be enough if you plan on pushing your system constantly with all-core workloads. If you're maxing out your GPU and CPU utilisation, you'll likely be drawing the max amount of power possible, which can be a lot for your CPU to bare, especially if you've picked out beefy component.
To summarise, 750W should be more than enough for a decent mid-range system, but we'd definitely recommend that consumers be mindful of other component choices, to ensure you don't max out your PSU's capacity.
Cooler Master V750 i Efficiency Rating
One of the principal features that we always look at with power supplies is the efficiency rating. Although this isn't the most vital consideration to make when picking a PSU, you should always take this into a count before purchasing, especially if your build is likely to consumer more power due to higher loads. This is important, because as more power is drawn, a weaker efficiency PSU can lose this power as heat or additional noise, which in turn results in a loss of money.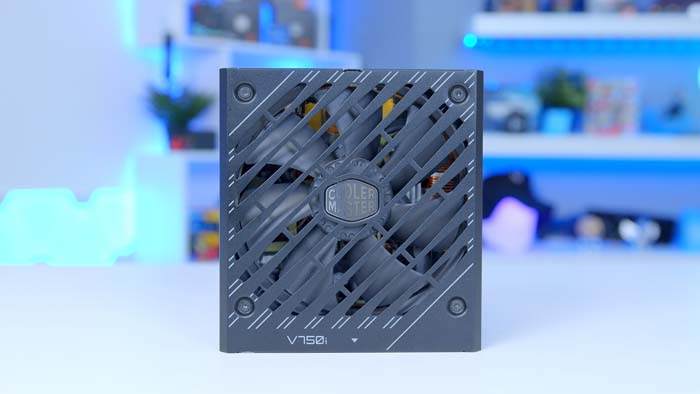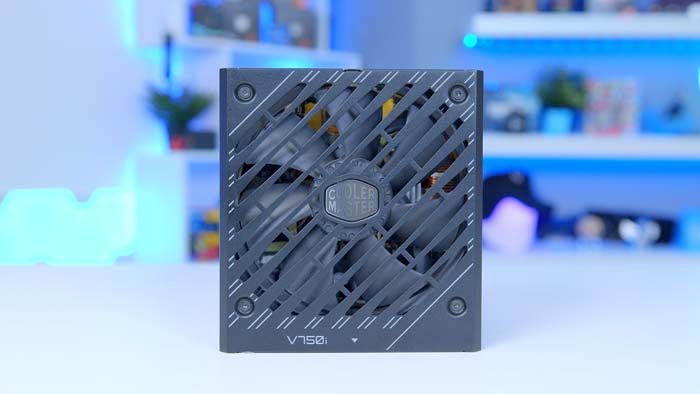 As you've probably guessed based on the name of this power supply, the Cooler Master V750 i is gold rated. I'd say that for 750W, a gold efficiency rating is perfectly fine. The vast majority of consumers looking at a 750W option aren't likely to be putting their PC under insane amounts of stress with workstation applications, so it isn't likely that you'll hit your wattage maximum. When it comes to efficiency higher is better, so in an ideal world, we'd want a titanium rated option, but this isn't particularly realistic.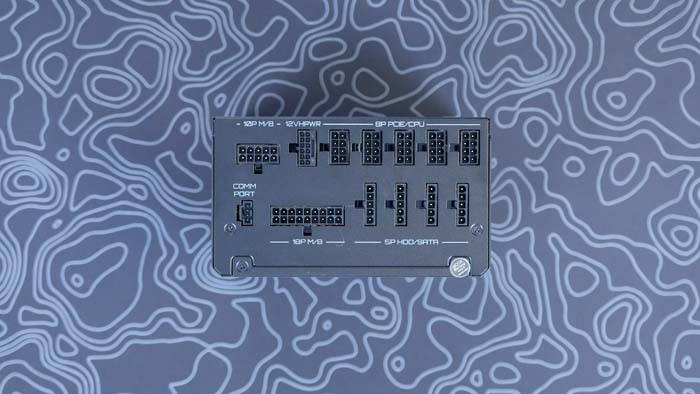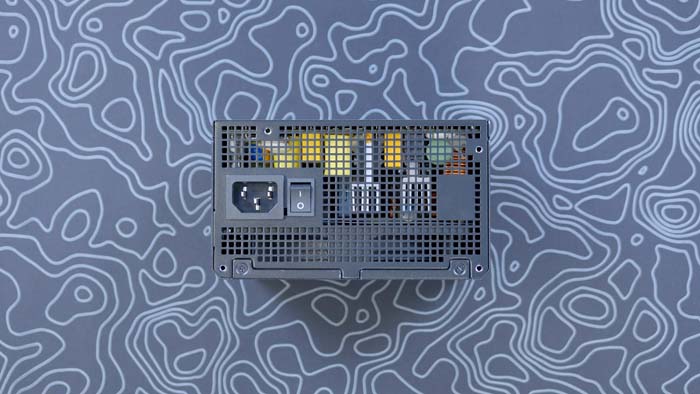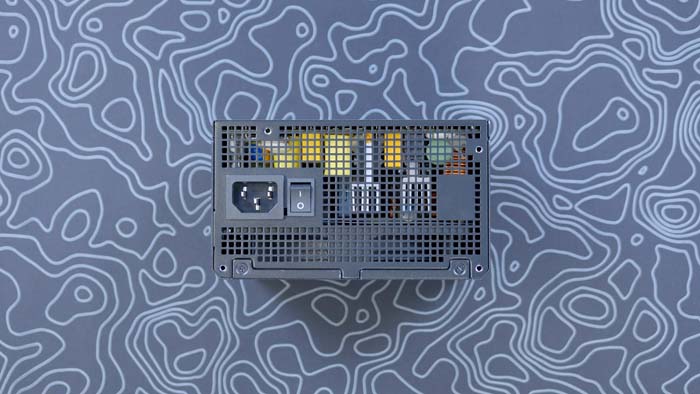 The efficiency rating of this PSU has also been validated by Cybenetics which is great to see. Cybenetics have given the V750 i Gold, a platinum rating, which means average efficiency sits around 90+ or so. This unit also has an A noise rating too, which means it should be pretty quiet even under load. Overall, we're pretty happy with the efficiency of the V750 i Gold, its great to see that more manufacturers are also getting their products validated by Cybenetics, which adheres to a mass of EU standards and ratings.
80+ Rating
Efficiency Level
80+ Gold
20% Load: 87%
50% Load: 90%
100% Load: 87%
80+ Platinum
20% Load: 90%
50% Load: 92%
100% Load: 89%
80+ Titanium
20% Load: 90%
50% Load: 92%
100% Load: 94%
Can be Software Controlled
One of the cool features of the V750 i Gold is that it can be monitored and configured using the MasterPlus+ software. Cooler Master includes a cable that goes into the 'Comm Port' which allows you to plug the other end into a USB 3 header.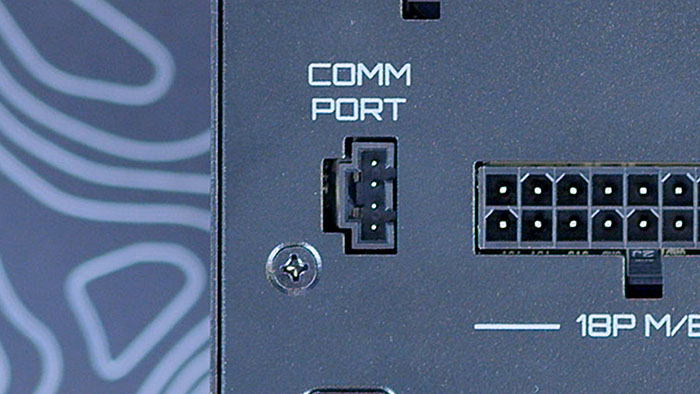 Doing this will allow you to monitor all of your performance, voltages, fan speed, and temperature through the MasterPlus+ software. And you can directly control and manage any settings you'd like to change through this application too. This is a pretty neat feature, and I feel that more manufacturers should provide some form of software control for their power supply. This way consumers that do have an interested in optimising fan curves and voltages will be able to do so pretty easily just through software alone.
Protection Mechanisms
Aside from efficiency and neat features, consumers should always be aware of the protection mechanisms that their PSU offers, as these will ensure that your components and PSU don't sustain damage if there's a short, a surge, etc.
We don't know the tolerances of the V750 i Gold, but we've detailed all of the protection mechanisms that this PSU comes with straight out of the box. It is worth noting too that the V750 i Gold comes with a ten year warranty, so if it does break, or has any issues, getting a replacement or refund should be relatively straightforward.
| | | |
| --- | --- | --- |
| Abbreviation | Protection Mechanism | What it Does |
| OVP | Over Voltage Protection | Shuts off power is voltages exceed specification. |
| OCP | Over Current Protection | Shuts off power is any given rail is overloaded beyond safety. |
| SCP | Short Circuit Protection | Shuts off power in the occurrence of a short circuit. |
| OPP | Over Power Protection | Shuts off power if the total output of the PSU exceeds safety. |
| OTP | Over Temperature Protection | Shuts off power if temperatures exceed a specified value. |
| N/A | Surge and Inrush Protection | Prevents a power surge and current inrush from damaging components. |
Power Connectors
In this section of the article, we'll be taking a brief look at all of the power connectors that this PSU comes with, detailing what they're for and what they do. This PSU is a fully modular design, so you'll be able to pick and choose exactly what cables you decide to plug in.
Motherboard 20+4 Pin
The biggest power connector that you'll find is the motherboard 20+4 pin cable. This power connector supplies juice to your motherboard, and only goes in one way. We found that Cooler Master did a slightly strange thing by separating the connectors that go into the power supply. We did have concerns that this would cause issues when it comes to length, but the separation didn't cause any problems which was good.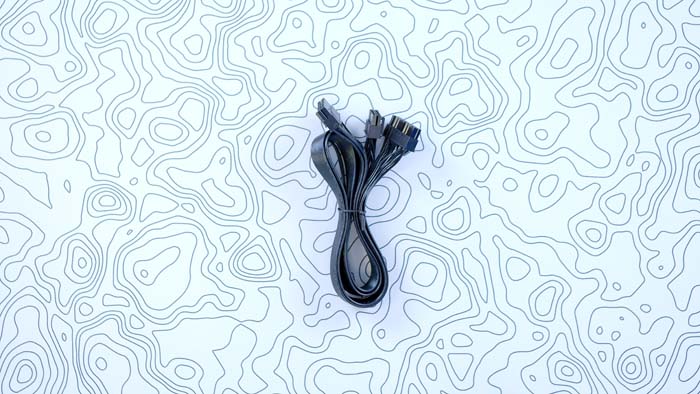 CPU 4+4 Pin
Next up is the CPU 4+4 pin connector, which provides power to your CPU header on your motherboard. There's only one of these cables, so if you've picked up a board that has a second header, you will need to pick up a stronger PSU. These headers are primarily for overclocking, so if you don't plan on pushing your CPU further with some overclocked boost speeds, you don't need to worry about this.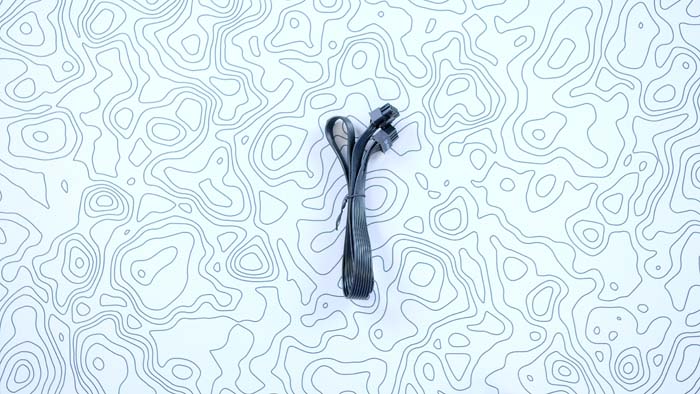 12VHPWR 16 Pin
This connector is used for NVIDIA's new RTX 4000 graphics cards. The ATX 3.0 specification, is likely to be adopted by later generations of GPUs to supply more power, but for the time being NVIDIA is the only manufacturer that utilises this power connector.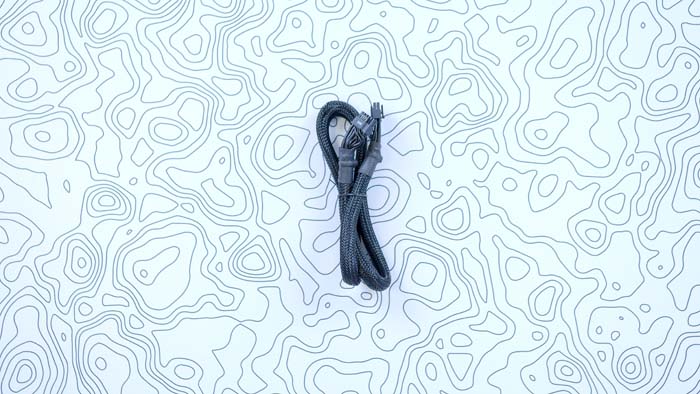 PCI-E 6+2 Pin Connector
These connectors are used for graphics cards that aren't within the RTX 4000 range. There are four of these cables available to you, giving you plenty of leeway to install some more powerful GPUs, such as the Radeon RX 7900 XT.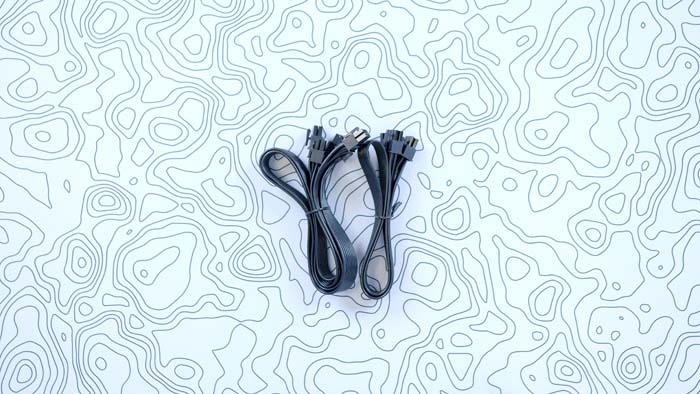 SATA Power
SATA power cables are primarily used for storage options that need their own power source, such as SATA SSDs or HDDs. They can also be used for RGB controllers and fan adapters. So if you've got plenty of RGB fans or SATA drives, you'll want to make use of the two SATA power cables that come with this PSU.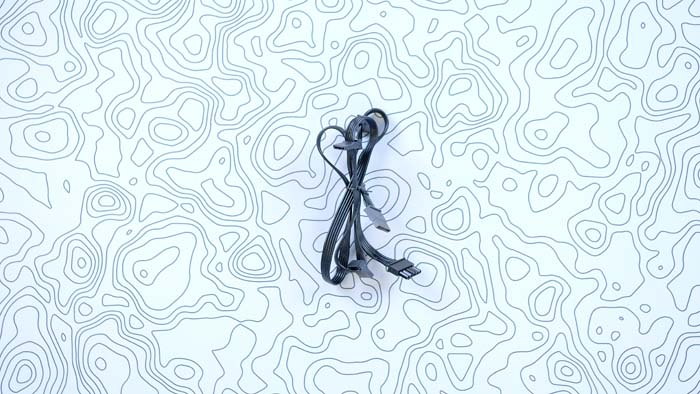 Molex 4 Pin
Molex is one of those connectors that I think is likely to be phased out within the next couple of years. They were commonly used for older fans, and CD/DVD drives, but components that use these aren't a common sight.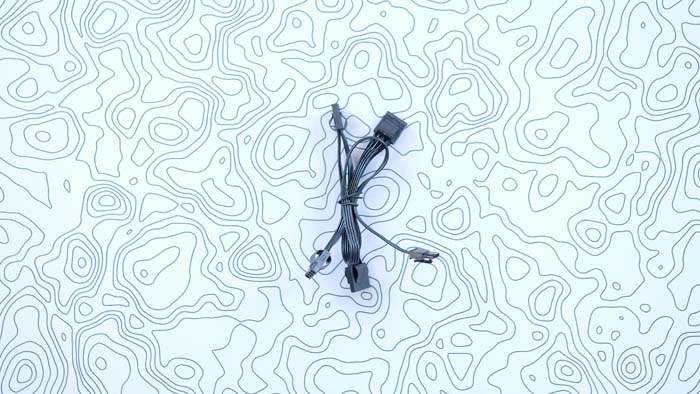 Alternatives
Although the V750 i Gold is a decent option, there are a number of other alternatives on the market at the time of writing, that offer similar features or come in at a lower price point. We've rounded up three of these below:
MSI MAG A750GL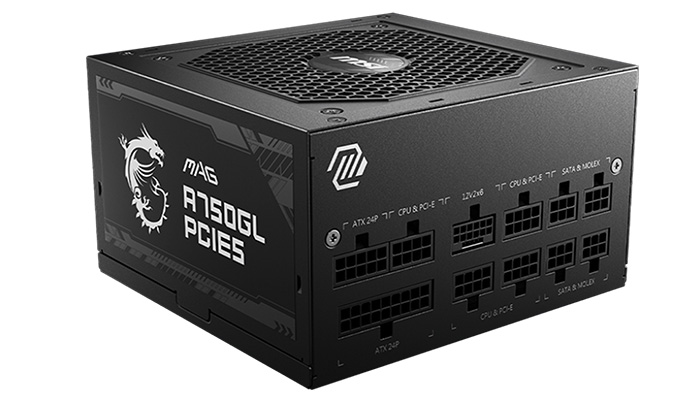 First up is the MAG A750GL from MSI. This PSU is one of the cheaper options on the market coming in just below the $100 mark. It does support the ATX 3.0 standard, so you won't have any cabling nightmares if you've picked up an RTX 4000 graphics card. The A750GL is also a compact power supply, providing you with some more cabling space versus other options.
Buy the MSI MAG A750GL on:
Corsair RM750e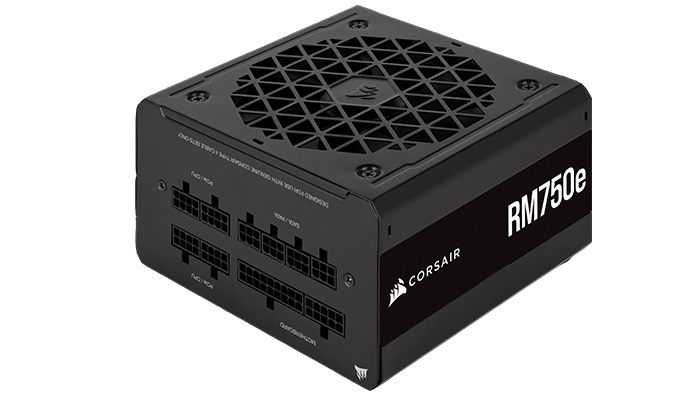 Next up is the RM750e from Corsair. We've taken a look at this PSU in a couple of buyers guides, and it is one of the stronger options when it comes to noise levels. You can expect similar features versus the other alternatives on the market, but Corsair is almost unrivalled when it comes to noise. Consumers can easily ensure silent operation as well by turning on the Zero-RPM fan mode.
Buy the Corsair RM750e on:
Thermaltake GF A3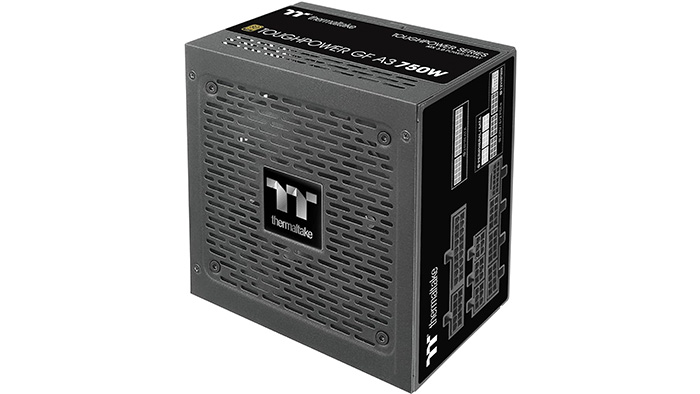 The final alternative that we've provided is the GF A3 from Thermaltake. This gold rated option supports the ATX 3.0 standard, ready for the next generation of graphics cards. The Zero-Fan switch, will allow you to enjoy near-silent performance, ensuring your system stays quiet. This PSU also comes with a ten year warranty too, allowing you to easily return this unit if it breaks.
Buy the Thermaltake GF A3 on:
Conclusion
Cooler Master V750 i Gold
Product Name: V750 i Gold
Brand: Cooler Master
Features

Design

Efficiency

Value For Money
Summary
Cooler Master's V750 i Gold is an excellent 750W option that utilises the ATX 3.0 standard for new graphics cards. There aren't many manufacturers that offer lower wattage options, so we're pretty happy that Cooler Master are offering a reasonably priced ATX 3.0 unit that comes with some cool features. I do think that ATX 3.0 power supplies are a bit unnecessary in the current market, purely because NVIDIA's graphics cards are the only options that utilise this spec, but it does seem that the market is shifting towards these PSUs, which will change the standard in the years to come. I do think Cooler Master's unit is a much stronger option versus many of the alternatives on the market right now, especially if you're the kind of consumer that likes to tinker with settings. However, if you're not willing to spend the $100 or so that this PSU comes in at in terms of pricing, there are cheaper non-ATX 3.0 PSUs, that will be a better option in comparison.
Pros
✅ Performance can be monitors and configured within MasterPlus+ software.
✅ Pretty reasonably priced for an ATX 3.0 PSU.
✅ Excellent noise levels.
Cons
❌ ATX 3.0 is only necessary for RTX 4000 graphics cards.
❌ We'd prefer a stronger efficiency unit.
❌ More expensive than non ATX 3.0 units.