Introduction
When you're putting together a PC, picking out a power supply can be a difficult task at times. Components have started to gradually become more powerful, but also more efficient, which can cause a fair bit of confusion for a first-time builder. But there's a number of other considerations that you might need to make, such as cabling, modularity, and wattage, to ensure you don't run into any issues when putting together your system.
This can be pretty frustrating on the whole, and forces consumers to do a lot of research in order to pick up the PSU that they need. But what if we're able to throw all consideration out of the window and pick up a 'no holds barred' option, that can cater to all of your PSU needs?
In this review we'll be taking a look at one of these options with a review of the PX1000G from Deepcool. We're excited to take a look at this new unit, and delve into the various features and design choices that Deepcool have made.
Buy the Deepcool PX1000G on:
Suggested Article: Thermaltake The Tower 200 Review – A Well Designed Refresh
1000W – Is it Necessary?
Components have started to become much more powerful within the past couple years with a multitude of top-end options hitting a 1000W requirement very quickly. But because this is primarily high-end components are 1000W PSUs a little bit more niche. In honesty, yes. While I do think 1000W for a mid-range system could start to become the normality within the next few years, these PSUs aren't strictly necessary for everyone, and are primarily overkill.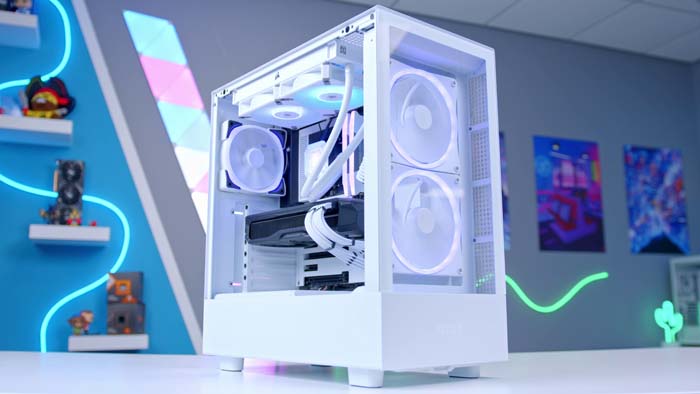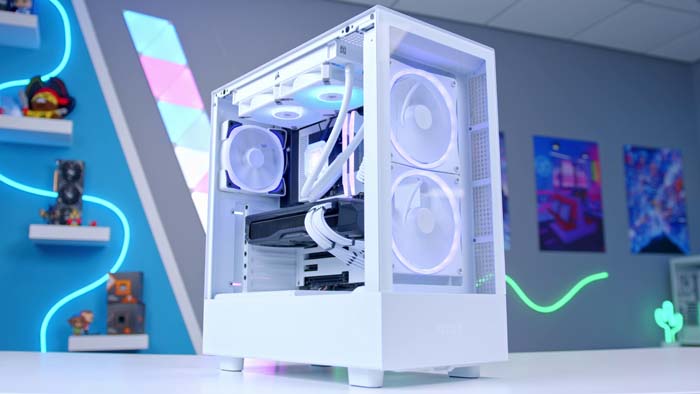 But why is this the case? There are a couple of reasons, but the main one is the state of the market. If we look at the past few years of hardware, there hasn't been that much of a demand for high wattage units, with even top-end builds capping out around 750W or even 850W at the maximum. And this has been the norm for quite a while. Its only with the release of the past couple of GPU generations that we've even seen graphics cards surpass 350W in terms of power draw, and this is a similar situation for CPUs.
For this reason and a few others, if either AMD, Intel, or NVIDIA start pumping out mid-range or even budget components that require 1000W, it is going to backfire straight away. And this is why 1000W isn't really necessary for the majority of consumers. While we are seeing a steeper curve in wattage requirements at the top-end, those looking to build a less powerful system won't need a 1000W unit. It is worth noting that this doesn't mean that 1000W PSUs are redundant, but unless you're building a pretty beefy PC (within the region of $2000+), it isn't likely you'll need to pick up a 1000W power supply anytime soon.
Deepcool PX1000G Efficiency Rating
One of the big features to consider when it comes to power supplies, is efficiency rating. You should always take this into account before purchasing a PSU, especially for high wattage units. The reason being is because, with more power draw, comes more energy cost. And if the power that your PSU is drawing is being lost as extra heat and noise, you're losing a fair bit of money, which isn't ideal in today's current economic climate.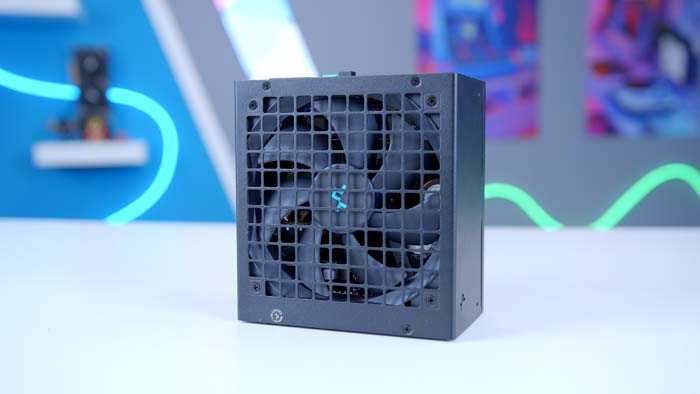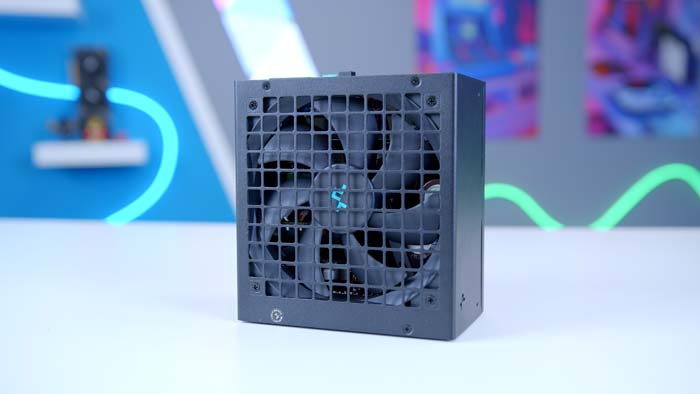 The PX1000G sports an 80 plus gold rating, which I'd argue is the bare minimum a 1000W PSU should support. Cybenetics has also awarded this PSU a Platinum rating, which means average efficiency sits around 90% or so, which is pretty solid. I do think that 1000W options should come with a higher efficiency, purely on the basis that because you're drawing more, you want to ensure that your PSU is offering consistent power and not drawing extra that would be lost as heat.
Although there aren't technically any PSUs that current offer 90% efficiency at all loads, the stronger the 80 plus rating the better your efficiency will be at higher loads. But despite this, 80 plus gold is perfectly fine, and will be the most efficient at a 50% load.
80+ Rating
Efficiency Level
80+ Gold
20% Load: 87%
50% Load: 90%
100% Load: 87%
80+ Platinum
20% Load: 90%
50% Load: 92%
100% Load: 89%
80+ Titanium
20% Load: 90%
50% Load: 92%
100% Load: 94%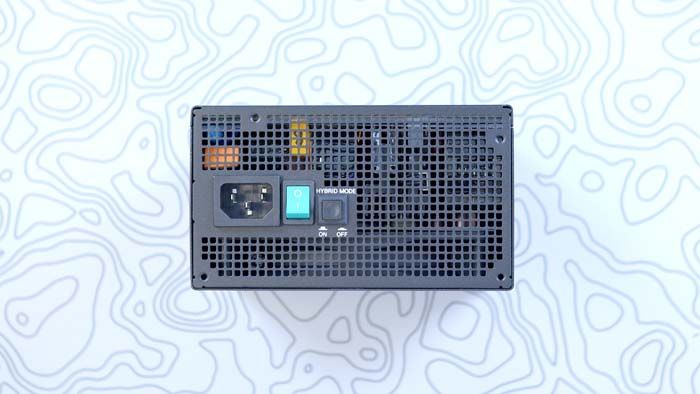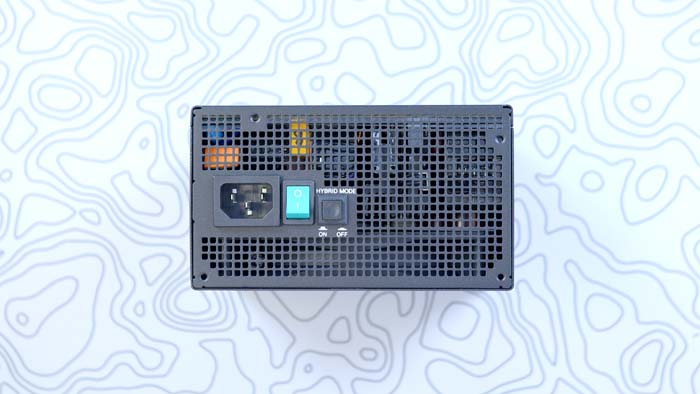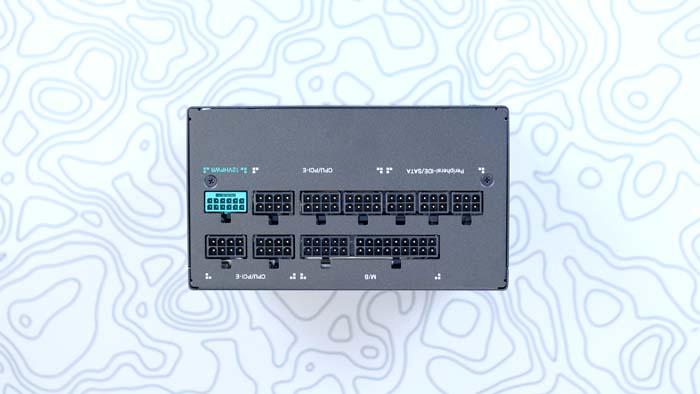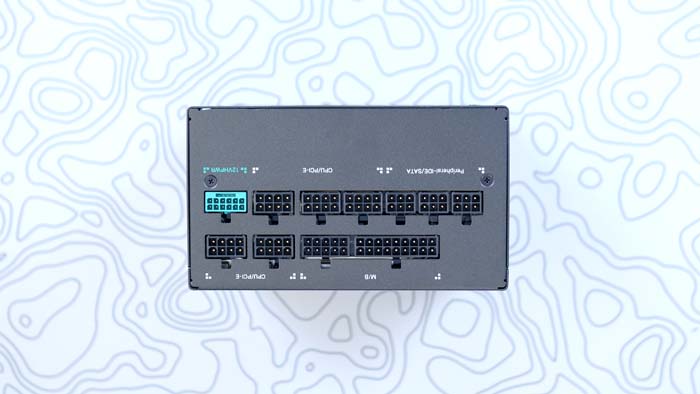 ATX 3.0 Support
The most notable feature of the PX1000G is the support for Intel's ATX 3.0 specification. Or in other words, support for Gen5 graphics cards. We were expecting AMD and NVIDIA to utilise this new spec, but thus far, only NVIDIA have jumped on board. There was some scepticism when these cards released with the new power connector due to fire safety problems, but this news seems to have died down after an investigation found out it was namely human error.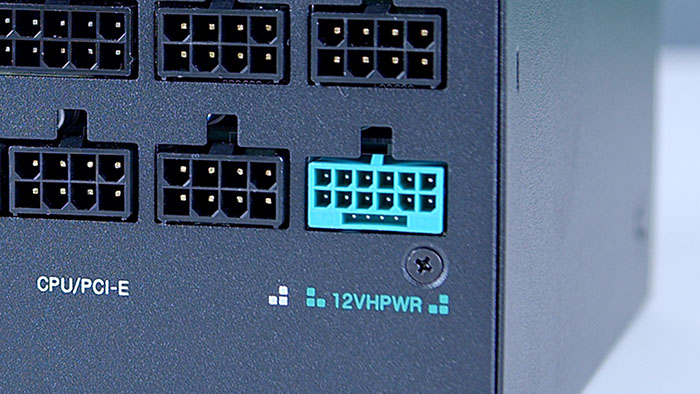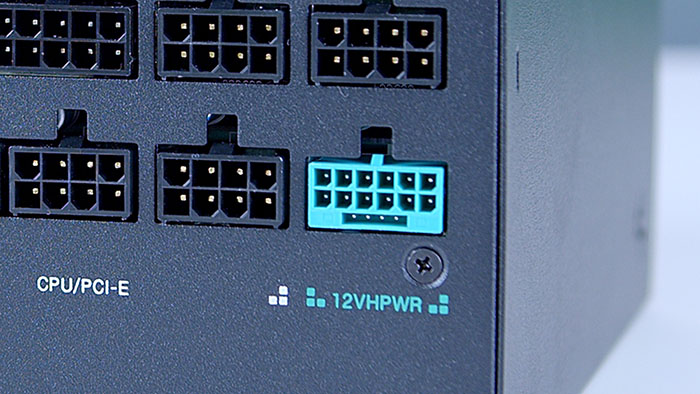 ATX 3.0 is pretty useful, and is definitely geared more towards top-end power supplies purely because the cable specification can pipe up to 600W, just from the one connector. Theoretically, if you have multiple ATX 3.0 connections, that's 600+ watts for each connection, allowing GPU manufacturers to create some pretty beefy graphics cards.
Because NVIDIA's RTX 4000 range hasn't been received that well, this connector is a bit redundant to a degree. But I imagine other manufacturers will adopt this specification later down the line, the main question is 'when?'. For now it is good to see that Deepcool are starting to utilise ATX 3.0 on their new PSUs, but this does drive up the price by a fair margin.
Protection Mechanisms
Other than efficiency, one of the more vital things to look at is the protection mechanisms that your PSU offers. The reason why these are so important is because these mechanisms are designed to shut off your PSU as soon as it exceeds any of its tolerances. Without these, your PC components could suffer damage, and you could as well.
We don't know the exact tolerances of the PX1000G, but we've detailed all of the protection mechanisms that the PX1000G comes with straight out of the box. This PSU also comes with a ten year warranty as well, so if it should break, or exceed any of it specifications and suffer damage, it should be relatively easy to get a replacement or a refund.
| | | |
| --- | --- | --- |
| Abbreviation | Protection Mechanism | What it Does |
| OVP | Over Voltage Protection | Shuts off power is voltages exceed specification. |
| OCP | Over Current Protection | Shuts off power is any given rail is overloaded beyond safety. |
| SCP | Short Circuit Protection | Shuts off power in the occurrence of a short circuit. |
| OPP | Over Power Protection | Shuts off power if the total output of the PSU exceeds safety. |
| OTP | Over Temperature Protection | Shuts off power if temperatures exceed a specified value. |
Power Connectors
In this section we'll be briefly going over all of the power connectors, detailing how many there are and what they do. It is also worth keeping in mind that the PX1000G is fully modular, so you can pick and choose which ones you need to plug in for your given system.
Motherboard 20+4 Pin
The first power connector you'll find in the box is the motherboard 20+4 pin cable. As you've probably guessed, this plugs straight into your motherboard, in order to supply power. This connector is keyed, so it only goes in one way, which means there shouldn't be much hassle getting it installed. We recommend applying a fair bit of pressure to this connector and give it a wiggle once the clips are engaged to make sure it doesn't come out.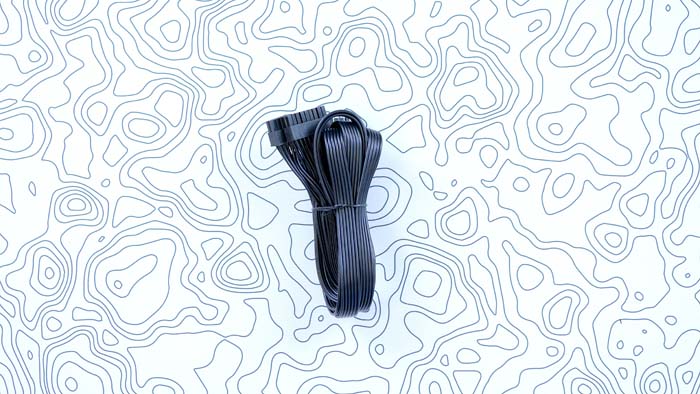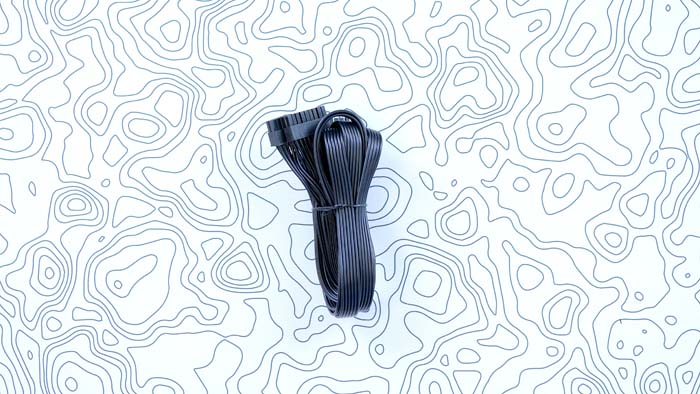 CPU 4+4 Pin
Next up is the CPU power connector. There are two of these cables that come with the PX1000G, the reason this is the cause is because some high-end motherboards are able to supply more power to the PSU, which is primarily for the purpose of overclocking. Those with plenty of VRMs will see an extra connector. If you don't have one of these, you can just plug in the standard 4+4 pin which will supply power to your CPU.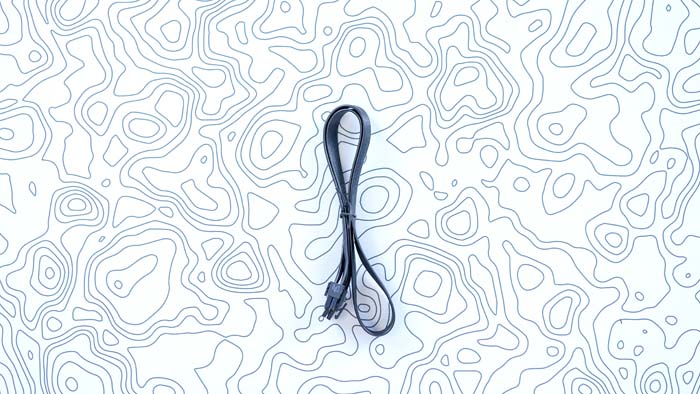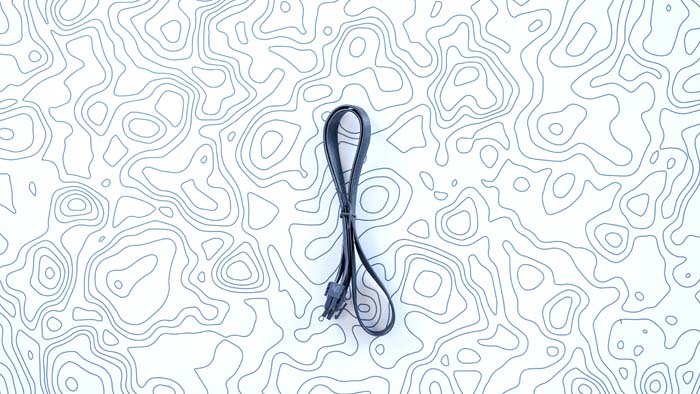 12VHPWR 16-Pin
As we've briefly mentioned above, the PX1000G does support ATX 3.0, which is what this 16-pin cable is for. If you've picked up an NVIDIA graphics card you'll want to use this cable instead of the included adapter, just to avoid any gross cable mess. Again, the connector is keyed, so it can only go in one way. We've found that the 12VHPWR cable can require a bit of force to engage properly, so make sure to give this connector a big push into your GPU and PSU.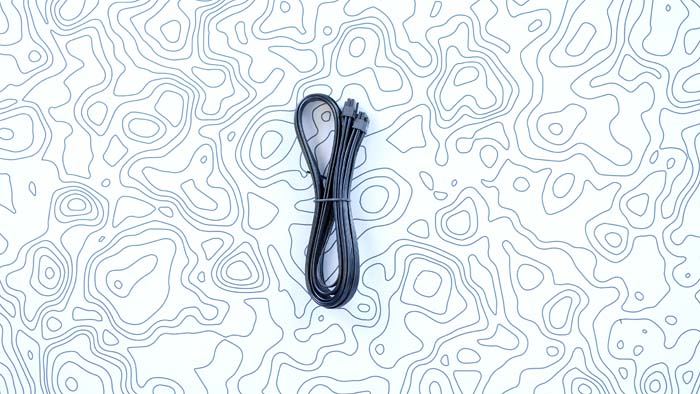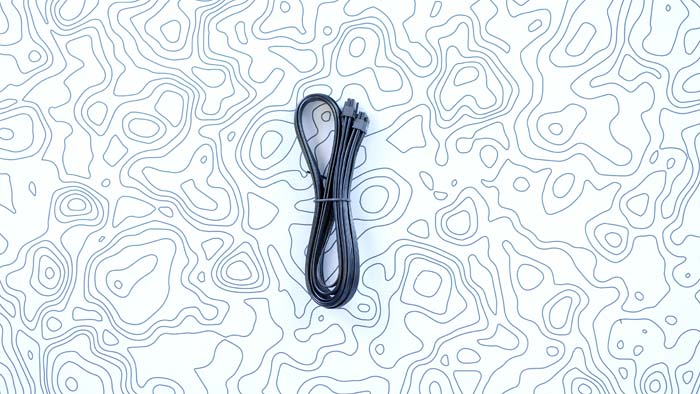 PCI-E 6+2 Pin
Next up are standard PCI-E connectors, which you can use for alternative graphics cards. If for some reason you've picked up this PSU but you've got an AMD graphics card, you may want to use multiple of these cables. The PX1000G supplies three in the box, which should be more than enough for those with even AMD's top-end GPUs.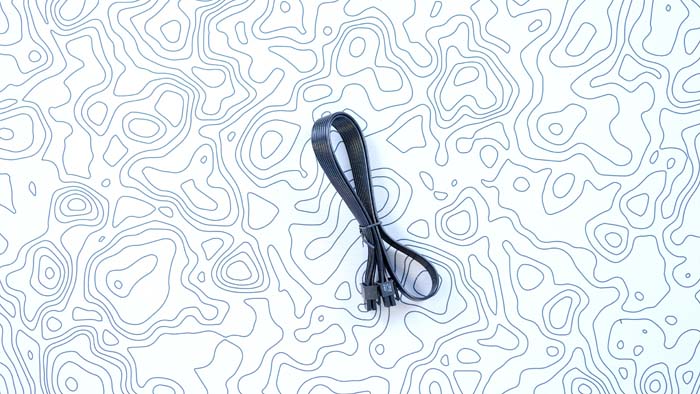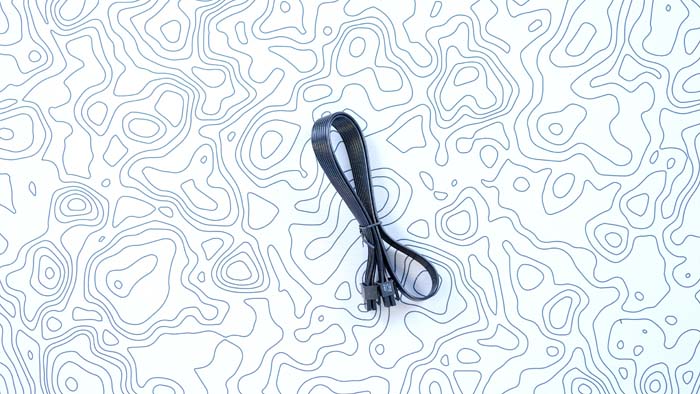 SATA Power
These cables are known as SATA power, and have two main purposes. One is for storage that requires its own power source, such as SATA SSDs, or SATA hard drives. Because M.2 options are incredibly cheap, SATA power is becoming a bit more redundant so I wouldn't be surprised if it gets phased out within the next few years.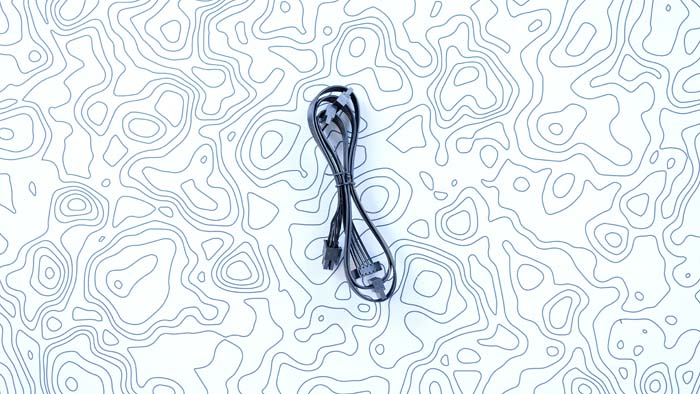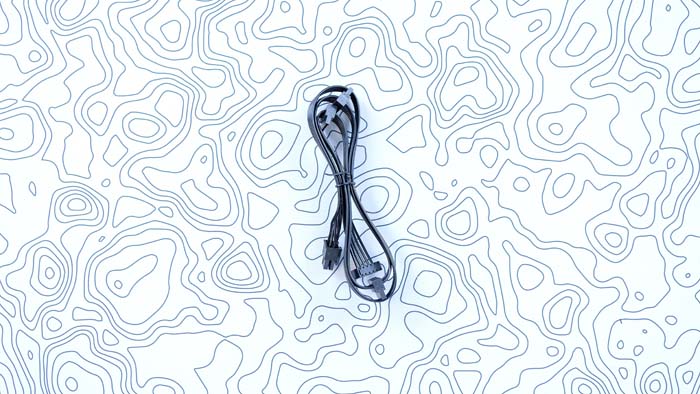 Fans, and RGB hubs are also known for using SATA power. If you've got multiple RGB fans, or you've picked up a controller for them, you'll likely need to plug in a SATA power cable for it. Again, these I feel are also moving towards the end of their lifespan too as we're starting to see more daisy-chain options on the market right now. Either way, if you do need to plug in SATA power, there are two cables, each with four connectors on them.
Molex/4 Pin Peripheral
Ah, another power connector that hasn't died. Molex, or 'peripheral power' is a connector that was commonly used for older fans, CD/DVD drives, and other components that belong in the past. It isn't likely you'll ever need to use this, but if you're still using that ten year old case that you picked up for your first PC build, then the PX1000G has got you covered!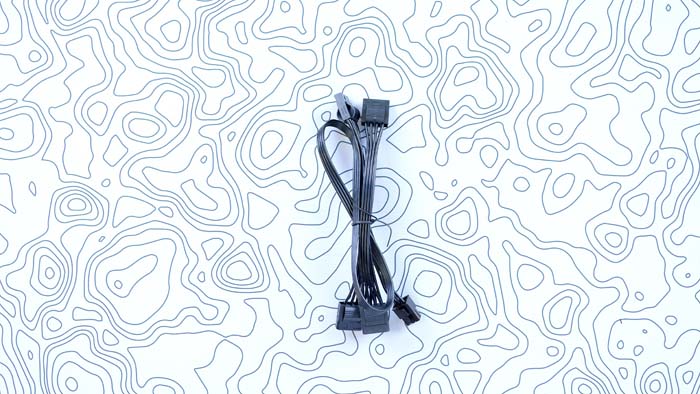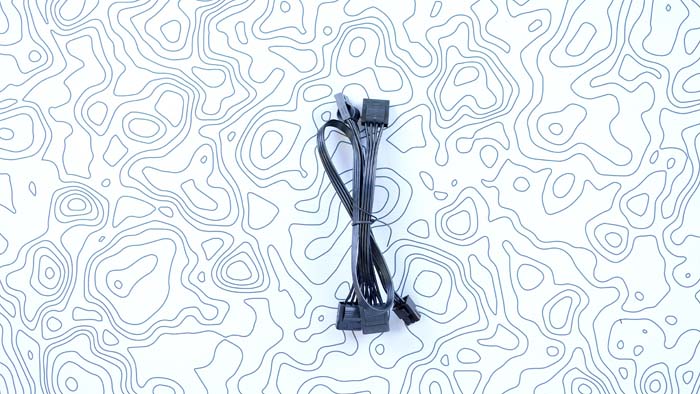 Alternatives
While the PX1000G is a solid PSU, it isn't the first 1000W power supply to offer ATX 3.0 support, along with an 80 plus gold efficiency. There are a number of great alternatives on the market that come in at a great price point.
Thermaltake Toughpower SFX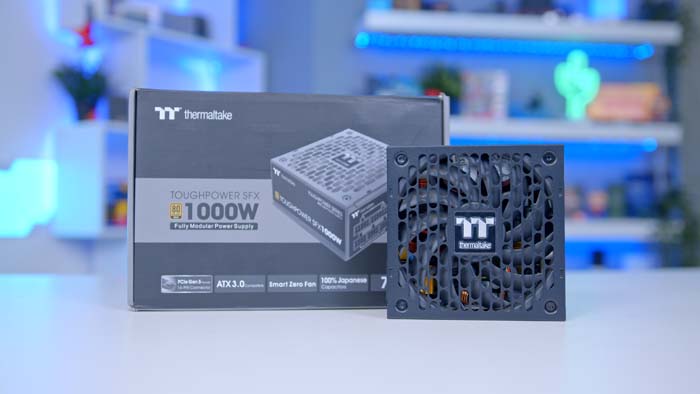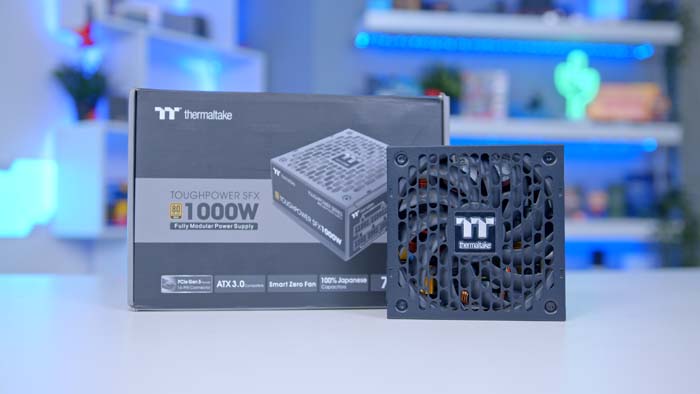 The first alternative that we've provided is the Toughpower SFX from Thermaltake. This is one of the few small form factor units right now that supports 12VHPWR, and is also 1000W. Lower wattage SFX units are much more common in comparison, but Thermaltake are catering to a massive range of consumers by providing this option. If you're building a compact PC that demands an SFX option, this unit will not disappoint.
Buy the Thermaltake Toughpower SFX on:
Corsair HX1000i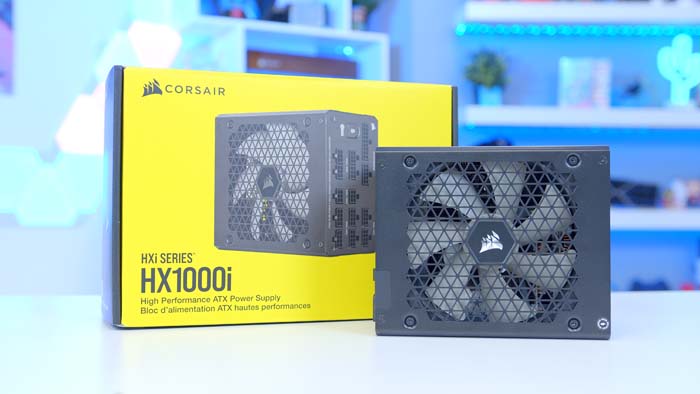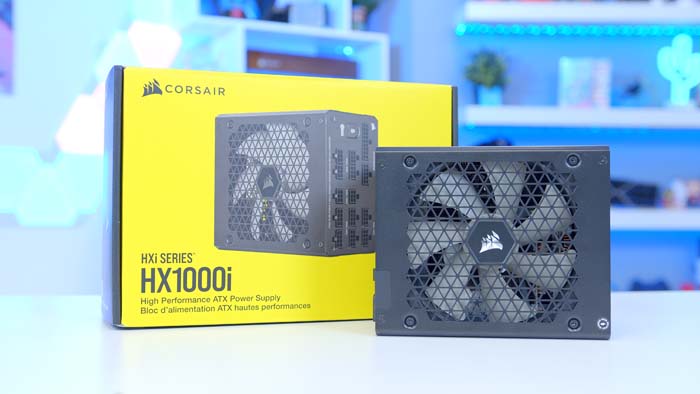 For our second option, we've picked out the Corsair HX1000i. This PSU was one of the first ATX 3.0 options that we could get our hands on in the office, and much like every other Corsair product, it is a tried and true component. The HX1000i offers a zero-fan RPM mode, ensuring low noise levels under load, comes with an 80 plus platinum rating, and also can be fully controlled within Corsair's industry leading iCUE software too.
Buy the Corsair HX1000i on:
MSI A1000G PCIE5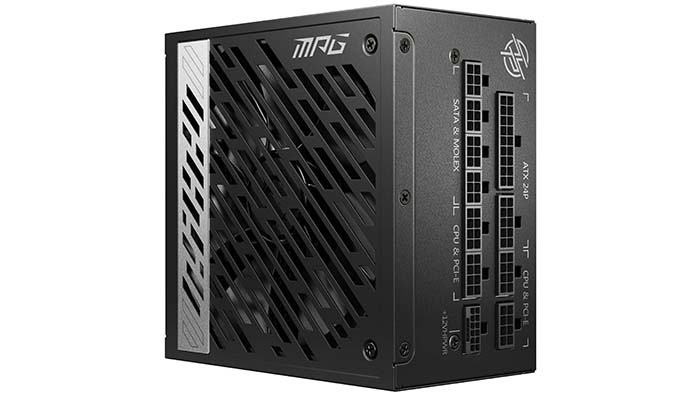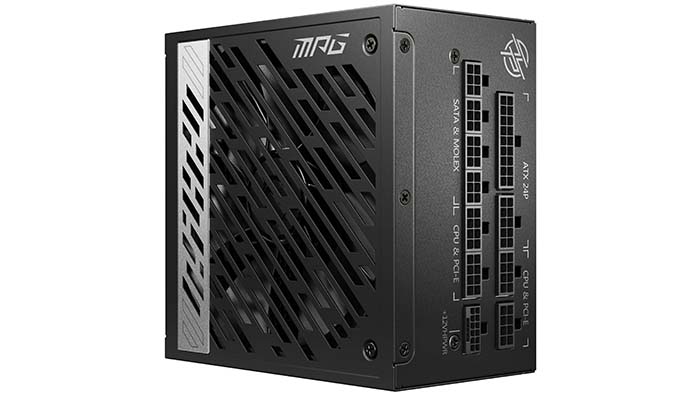 And for the final alternative, we've provided the A1000G from MSI. The original A1000G is one of the best 1000W PSUs on the market, and remain a permanent fixture in some of the workstations we have in the office. This new ATX 3.0 version takes all of the great parts of the original, and puts it into a new chassis. This PSU is an awesome pick for those that need a 1000W option, but have a little bit less in their budget.
Buy the MSI MPG A1000G PCIE5 on:
Conclusion
Deepcool PX1000G
Product Name: PX1000G
Brand: Deepcool
Features

Design

Efficiency

Value For Money
Summary
Deepcool's PX1000G is a new 1000W entrant in the PSU space that offers a semi-decent efficiency rating, supports the new ATX 3.0 standard to pipe more power for graphics cards, and there's also a white colour option. It sports a ten year warranty, and offers standard protection mechanisms that you'd expect from any modern PSU. But that's about all I can say about this unit. ATX 3.0 isn't really necessary at the moment, even when you do have an NVIDIA graphics card, and while I commend Deepcool's effort to product a unit that keeps up with the times, they're not the first to offer a PSU with this spec, and they won't be the last. If you need a 1000W option that offers ATX 3.0 support, the PX1000G is perfectly fine, but there are cheaper PSUs that will also provide the exact same thing.
Pros
✅ Offers a zero-fan mode.
✅ Plenty of power connectors for your build.
✅ Comes in black and white.
Cons
❌ A pretty expensive option.
❌ Efficiency rating should be higher for 1000W options.
❌ ATX 3.0 is only necessary for RTX 4000 systems.