Introduction
Cooler Master have showcased the latest innovation from their haptic chair line-up, the Synk X. This chair is setting a new trend and elevating user experience with cross-platform haptic feedback for immersive entertainment.
On top of the unique immersion, the Synk X provides plenty of features that aim to provide premium comfort. Release details are yet to be confirmed, but you can sign up to be notified on future updates.
Feel Your Imagination
Presenting an amplified immersion for lifelike entertainment experience, Cooler Master Synk X creates a new way of immersing in the imaginary world. By converting sound waves into  vibrations and providing real-time tactile experiences, Synk X does not simply immerse, but engages users in the virtual surrounding and atmosphere like never before.
Immersive Entertainment
Synk X appeals to various groups of enthusiasts and gamers by supporting a variety of content types and hardware platforms such as TV, PC, game console, and mobile device to match differing hobbies or styles. Users get the privilege of choosing any Bluetooth device they like without any constraint due to device compatibility.
Additionally, the built-in long-lasting powerful battery, along with a highly stable rolling base can set users free from the hassles of keeping the chair plugged-in during operation, providing uninterrupted extended entertainment sessions.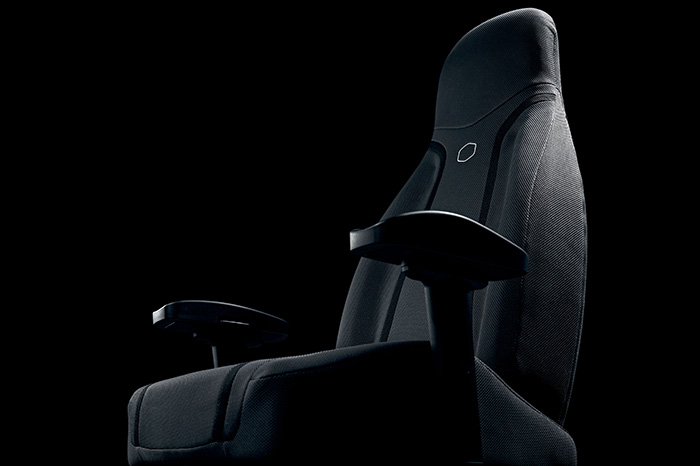 Customised Settings, Personalised Experience
Customization is also supported to match each and every user's personal needs. The ergonomic design featuring a 135º posture bracing backrest, adjustable armrests, and a two-stage retractable leg rest, delivers multiple settings for seat height, seating position, and reclining angle based on user's choice. An all-in-one control interface is integrated for selecting audio sources, vibration levels, and headphone volume, making the operation easy and intuitive without complicated settings or APP requirements.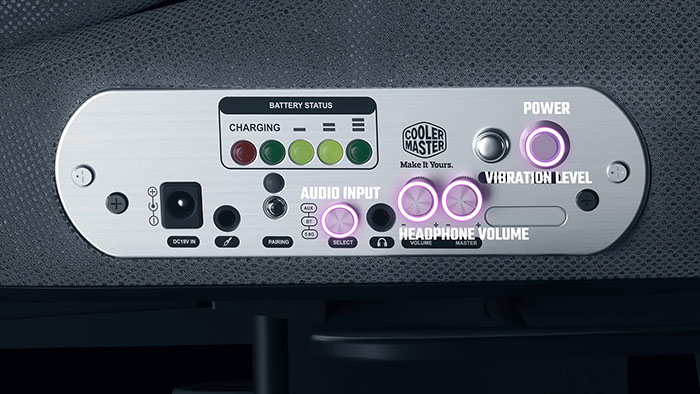 Besides providing a new immersive experience, Synk X also delivers a smart tech appearance with a streamlined exterior design to add modern delicacy to people's daily life. In short, Synk X perfectly blends lifelike entertainment into a modern tech lifestyle. Designed for sensing the tension in a battle game, engaging in the adventurous journey from a film, or grooving with the musical beats, Synk X aims to bring users a new and ultimate entertainment experience.
Cooler Master are yet to reveal the details on the release date and pricing of the Synk X, but updates will be available soon. To find out more about this whole new immersive experience brought by Synk X, visit the official product page.