Introduction
Building your own PC can be a difficult endeavour at times. If you're a first-time builder, you're faced with a myriad of different component names, prices and compatibility issues that can be a bit of a turn-off. For those wanting to build a PC for the first-time, the barrier to entry can be a little bit daunting. This raises the question, are there pre-made options for consumers that just want to press the power button and play some games?
This is where pre-builts come in! Consumers can purchase ready made PCs built for gaming, or workstation usage from a number of different vendors. But what options are there at the high-end of the market? We'll be answering this very question with a roundup of the best RTX 4090 gaming pre-builts. We've covered a multitude of options from varying vendors coming in at different price points.
Suggested Article: Nvidia GeForce RTX 4090 Review (Founders Edition Benchmarks)
The Best RTX 4090 Pre-built Gaming PCs
1. Corsair Vengeance i8100
👑The best enthusiast option.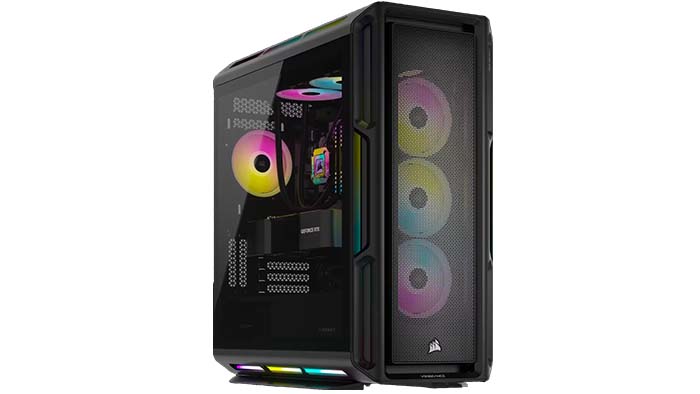 Introduction
First off in our RTX 4090 pre-built PC roundup, we've picked out Corsair's Vengeance i8100 PC. This option comes equipped with some of the best parts money can buy, including Intel's Core i9 13900KS, 4TB of M.2 storage, along with 64 gigabytes of DDR5 memory.
All of this is housed within Corsair's top-end iCUE 5000T RGB case, which comes equipped with four RGB 120mm, and three extra fans that come with the H150i AIO cooler. The iCUE 5000T is also one of the most RGB friendly cases, offering a variety of strips spanning the entire inside of the case, whilst offering plenty of RGB fans too. Definitely a worthwhile consideration for enthusiasts.
Key Specs
| Key Specs | Corsair Vengeance i8100 |
| --- | --- |
| CPU | Intel Core i9 13900KS |
| RAM | 64GB DDR5 5600MHz |
| Motherboard | ASUS Z790 |
| CPU Cooler | Corsair H150i Elite Capellix |
| Storage | 2x 2TB NVMe SSD |
| Case | Corsair iCUE 5000T RGB |
| PSU | 1000W ATX 80+ Gold |
| Operating System | Windows 11 Pro |
Things We Like
Perfect for workstations: The Corsair Vengeance i8100 houses some of the best components available on the market, including Intel's top-end 13900KS which can handle the most intense tasks due to its high core count and clock speeds.
RGB Heaven: Corsair have gone absolutely mad with lighting in this case, making it ideal for users that prefer some extra flair in their system. This pre-built has a plethora of different lighting areas, all of which can be controlled with Corsair's industry leading iCUE software.
Things We Don't Like
One of the most expensive options: Housing some of the most powerful components on the market incurs quite a cost, and understandably the Vengeance i8100 comes in at over $4000. This pre-built is definitely not geared towards the budget end of the spectrum.
Quite hefty: Corsair's iCUE 5000T RGB is not a particularly small case, and as such, with all of these components installed the weight really adds up. We would avoid picking up this case if you're looking for a more portable option.
Summary
Corsair's Vengeance i8100 is one of the most powerful pre-builts on the market right now. This desktop machine is equipped with some of the best components money can buy, whilst offering a 'no sacrifices' aesthetic with maxed out RGB. This desktop is definitely worth considering if you're looking for one of the most powerful systems on the market.
Features: 5/5
Design: 4.3/5
Performance: 5/5
Value for Money: 4/5
Pros
Comes with incredibly powerful top-end components.
More RGB than you can shake a stick at.
Perfect for top-end workstation users.
Cons
Very very expensive.
Not ideal for portable setups.
Where to Buy
Buy the Corsair Vengeance i8100 Pre-built on:
2. SkyTech Gaming Eclipse
👑The best 4K gaming option.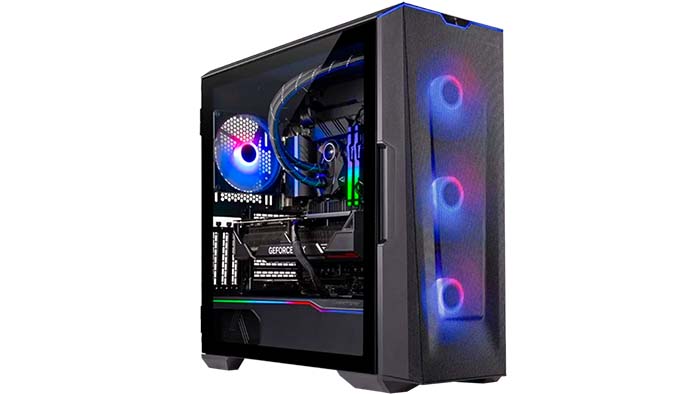 Introduction
Next up in this roundup is the Eclipse pre-built from Skytech Gaming sporting a Core i9 13900K, alongside 32GB of high speed DDR5 memory, and a 1200W 80+ gold rated PSU to power it all. This pre-built also comes with a whopping four 140mm RGB fans, increasing pressure and airflow around the entire case making it ideal for those who prefer a quiet and thermally efficient system.
The SkyTech Eclipse is also equipped with a 420mm AIO liquid cooler, further enhancing the cooling for the CPU and within the case. This case isn't the best looking option in the roundup, but the Phanteks Eclipse G500A has more than enough room for extra upgrade, if you've decided to pick up some extra fans or other accessories. Definitely a winner for those considering upgrades.
Key Specs
| Key Specs | SkyTech Gaming Eclipse |
| --- | --- |
| CPU | Intel Core i9 13900K |
| RAM | 32GB DDR5 |
| Motherboard | MSI Z790 |
| CPU Cooler | Corsair H150i Elite Capellix |
| Storage | 1TB NVMe SSD |
| Case | Corsair iCUE 5000T RGB |
| PSU | 1000W ATX 80+ Gold |
| Operating System | Windows 11 Pro |
Things We Like
Room for upgrades: The SkyTech Gaming Eclipse sports quite a rather large chassis which has plenty of room for more upgrades. If you're the kind of consumer that likes to tinker, you'll be able to install some extra accessories or upgrade to a larger GPU with plenty of clearance to spare.
Perfect for gaming or productivity: The SkyTech Eclipse is equipped with Intel's most recent and extremely powerful Core i9 13900K. Consumers can expect to play 4K games maxed out, or productivity applications with export or render times cut in half.
Things We Don't Like
Not the best looking option: Although SkyTech have done a pretty good job here when it comes to performance, the overall aesthetic is a little bit plain, and could benefit from utilising a better chassis or some more lighting options.
Only offers a years warranty: Having a longer product warranty allows consumers to breathe a little bit as you're able to get your money back if the pre-built isn't up to standard. However, the SkyTech Eclipse only has a year which can be a bit of a turn-off if you're a first-time PC gamer.
Summary
The SkyTech Gaming Eclipse is a top-end desktop machine perfect for both gaming and productivity alike. The supplied high-end components will allow consumers play games at maxed settings, whilst any export or render times will be cut in half. The case aesthetic is slightly weaker compared to other options in this roundup, but I feel most consumers will be happy with the performance making the design a secondary consideration.
Features: 5/5
Design: 3.8/5
Performance: 5/5
Value for Money: 3.9/5
Pros
Perfect for top-end gaming or complicated workstation tasks.
Plenty of room for upgrades.
Equipped with excellent cooling.
Cons
Slightly weaker aesthetic.
Only has a years warranty.
Where to Buy
Buy the SkyTech Gaming Eclipse Desktop on:
3. Vibox VII-201
👑The best value option.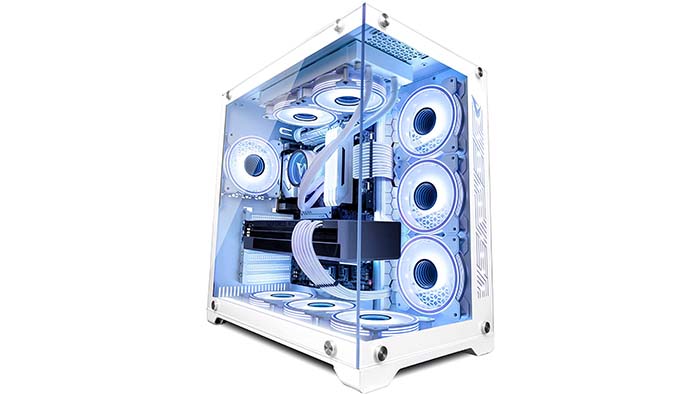 Introduction
Next up is the Vibox VII-201. This particular model doesn't have a very catchy name, but it comes with an exceptional set of components making it ideal for a top-end setup. This system comes with a Core i7 13700KF at the forefront of the system which is a slightly weaker CPU, but does reduce the overall cost to a degree.
The RAM in this pre-built is also 32GB of DDR4 rated at 3600MHz, which again lowers the cost of this system. The 240mm Vibox CPU cooler should keep thermals at a steady level. The case used to house all of these great components is also from Vibox, which has a familiar design akin to HYTE's most recent Y60 case. This system also has a pretty solid design with plenty of RGB lighting options across all of the components.
Key Specs
| Key Specs | Vibox VII-201 |
| --- | --- |
| CPU | Intel Core i7 13700KF |
| RAM | 32GB DDR4 3600MHz |
| Motherboard | ASUS Z790 |
| CPU Cooler | Vibox Infinity ARGB 240mm |
| Storage | 1TB NVMe |
| Case | Vibox Code X White |
| PSU | 850W ATX 80+ Gold |
| Operating System | Windows 11 |
Things We Like
All the RGB: Much like Corsair's iCUE 5000T case, the Vibox pre-built also comes equipped with an insane amount of RGB across the entirety of the components. This system is definitely a bit of a spectacle if you're looking for plenty of flair.
Cheaper overall: The Vibox system is one of the best options if you're looking for a somewhat cost effective system. It isn't cheap by any means, but compared to many other options with similar specs, the overall value versus the cost is pretty solid.
Things We Don't Like
Core i7 may bottleneck slightly: NVIDIA's RTX 4090 is the most powerful GPU on the market currently, and needs a CPU of equal power. Although the Core i7 is a great processor, some applications may see a slight bottleneck if the 4090 is at high utilisation.
850W isn't ideal: Although 850W should be mostly fine for the Core i7 and RTX 4090, you'll likely need to pick up a 1000W to handle an upgrade to a Core i9 13900K or AMD Ryzen equivalent.
Summary
The Vibox VII-201 prebuilt desktop is one of the best machines when it comes to pricing and performance. Consumers can expect to play 4K games without hindrances, with some relatively strong capability in productivity applications. There may be some bottlenecks in certain scenarios, but the system should hold up very well in most scenarios. Not to mention, the RGB lighting looks excellent!
Features: 5/5
Design: 4.5/5
Performance: 5/5
Value for Money: 4/5
Pros
Excellent all-round gaming performance.
RGB lighting is insane.
Offers the best price point.
Cons
Will need a PSU upgrade for more powerful CPUs.
Core i7 may bottleneck the 4090.
Where to Buy
Buy the Vibox VII-201 Desktop on:
4. NZXT Player: Three Prime
👑The best minimalist option.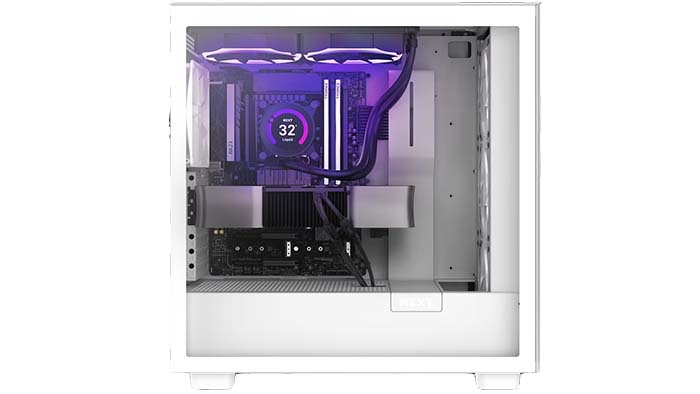 Introduction
For our final pre-built, we've picked out NZXT's Player: Three Prime RTX 4090 Desktop. NZXT has had a bit of a face lift with their pre-built desktops, offering an entirely new range of systems sporting NVIDIA's latest range of graphics cards, and Intel's newest 13th-Gen CPUs. NZXT is also well known for their strengths in designing minimalist systems, which is why this option is the best for those that prefer a simpler aesthetic.
The Player Three pre-built offers Intel's most recent Core i9 13900KF, removing the integrated graphics, but still offering overclocking support. This PC is also equipped with 64GB of DDR4 RAM running at 3200MHz. Consumers also get access to 2TB of NVMe M.2 storage, providing blazing-fast speeds. The rest of the components are all NZXT options, including the power supply, motherboard, and CPU cooler which should keep temperatures nice and low across the board.
Key Specs
| Key Specs | NZXT Player: Three Prime |
| --- | --- |
| CPU | Intel Core i9 13900KF |
| RAM | 64GB DDR4 3200MHz |
| Motherboard | NZXT N7 Z690 |
| CPU Cooler | NZXT Z63 RGB |
| Storage | 2x 1TB NVMe |
| Case | NZXT H7 Elite |
| PSU | 1000W ATX 80+ Gold |
| Operating System | Windows 11 Home |
Things We Like
Ideal for minimalist setups: NZXT are renowned for designing components that fit a minimalist and sophisticated aesthetic. The Player Three Prime is no exception, with the vast majority of the components being NZXT branded, housed inside the brilliant H7 Elite case!
Multifaceted performance: Much like the rest of the systems within this roundup, the Player Three Prime pre-built is more than capable of doubling as a workstation and gaming system. The Core i9 and 4090 combo should allow this desktop to cope with the most intense of applications.
Things We Don't Like
H7 Elite doesn't have great airflow: Although NZXT offer components that have a solid aesthetic, their cases tend to be lacking on the airflow front, and the H7 Elite unfortunately fits within this category. If you're looking for a thermally efficient build, there will be better case options on the pre-built market.
240mm cooler isn't great: Although NZXT's coolers are relatively solid, a CPU like the Core i9 13900KF tends to boost quite high and draw a lot of power. We would recommend a 360mm cooler for a build of this magnitude to ensure that your temperatures sit at a reasonable level.
Summary
NZXT's Player: Three Prime pre-built is ideal for enthusiasts or consumers looking to play games maxed out with as many frames as possible. The minimalist aesthetic looks very sophisticated whilst providing some RGB lighting for those that like to customise and configure the look of their build. Overall, this system is quite well-rounded and offers a solid set of components for the price.
Features: 5/5
Design: 4.5/5
Performance: 5/5
Value for Money: 3.9/5
Pros
Solid minimalist aesthetic.
Excellent set of components ideal for intensive applications.
Fully customisable RGB.
Cons
360mm cooler would be preferred.
Airflow can be an issue at times.
Where to Buy
Buy the NZXT Player: Three Prime Desktop on:

Prebuilts vs Building
If you're looking to get into the PC gaming space you're faced with quite a few options. You can pick up a gaming laptop or an all-in-one if you'd like something more portable. Or if you'd rather pick up a more powerful and stationary setup, you can build one yourself, or buy a pre-built machine.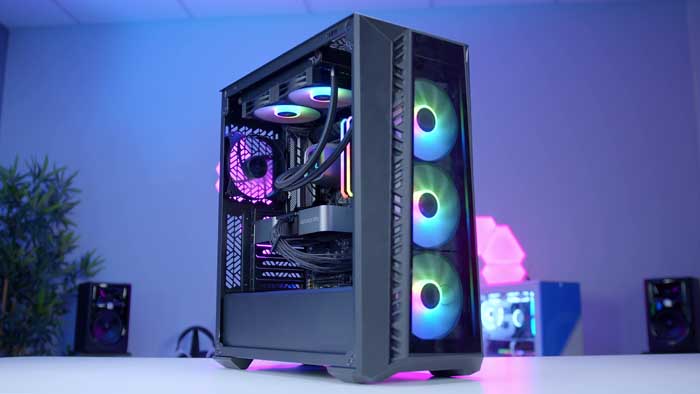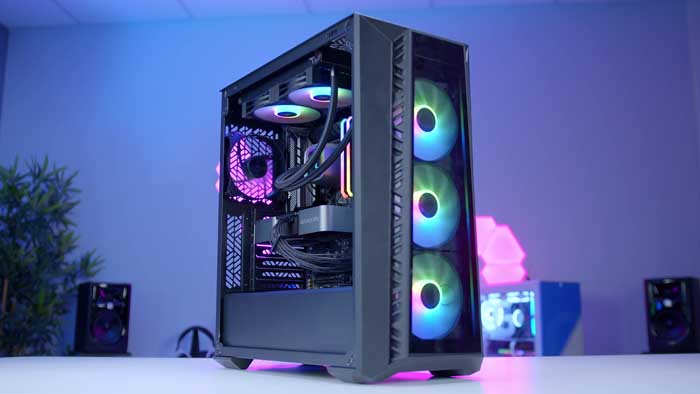 A few years ago if you told me you were buying a pre-built I'd encourage you to build a PC, because pre-builts were a very expensive alternative, contrasting to a system that you've built on your own. However, pre-builts have come quite a long way, with labour, shipping, and component costs being reduced quite significantly. Pre-built systems are a solid option if you'd rather not play around with components, or you're just not familiar with the process.
Pre-built vendors can also often provide components that aren't always readily available in stock. During the GPU shortage many consumers were buying out pre-built desktop machines in order to pick up a graphics card, and then selling off the rest of the parts. Obviously we wouldn't advise doing this, but if you're looking for a particular GPU that isn't in stock, maybe buying a pre-built machine where all of the assembly is done for you, could be a better option.
Another major benefit of picking up a pre-built, besides not having to build it, is the customisation options. Many vendors such as Origin PC, SkyTech, and iBuyPower provide an element of 'bespoke-ness' that you might not be able to get if you were building your own system. This allows consumers to customise the look of their case, add matching cable extensions for match an aesthetic, or possibly even engrave a design on tempered glass. Unless you have the machinery or the tools to do this yourself, most consumers building their own PC won't have this option readily available.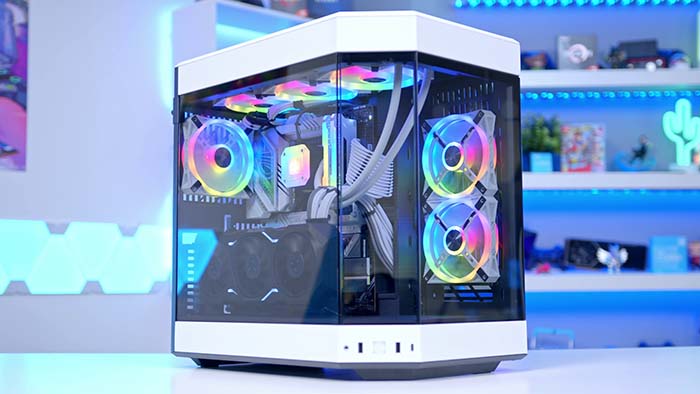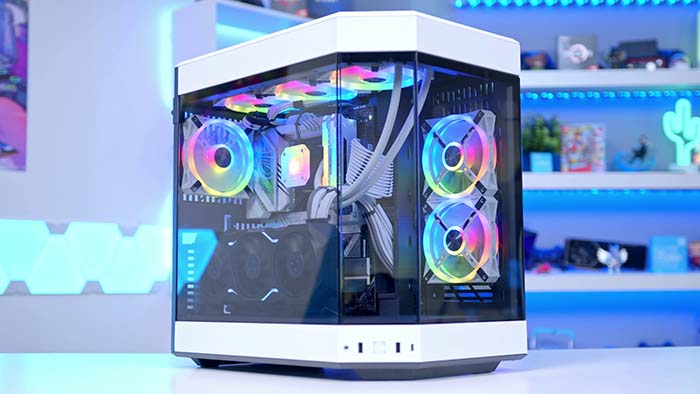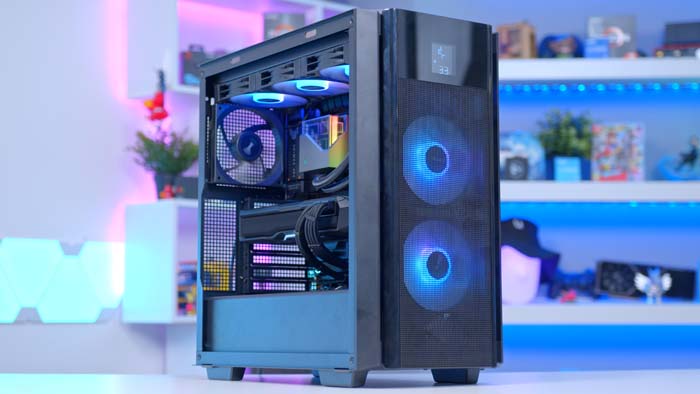 There are some obvious caveats though. Pricing is the biggest one, although prices are much better than they were say four or five years ago, pre-built machines will always be the more expensive option versus building your own machine.
Vendor incompetency can be a big one too. We're not calling out anyone in particular, but there have been a number of machines that we've seen reported over the years where it hasn't been assembled properly, like the CPU EPS power connectors not being fully engaged, or front power connectors not being wired up properly. This isn't necessarily common, but it is worth noting that not all pre-builts are made perfect, and you could potentially have to mess around with your build if the vendor you've picked it up from hasn't done a great job.
At the end of the day, there will always be caveats or disadvantages to picking up a machine that requires configuration and time to build. Pre-built vendors provide much better options in today's market, making them rather competitive versus building one yourself, if you're willing to swallow the price bump.
Is the RTX 4090 Any Good?
To answer this question quickly – yes. For those that want a bit more context, the RTX 4090 is currently the best graphics card currently available on the market right now. This GPU trumps every other option that you can pick up and offers incredible metrics in pretty much everything you throw it at. Gaming at the top-end at 4K with Ray-Tracing enabled poses no problems, and this GPU can also handle complicated workstation tasks. The dual AV1 encoders can cut export times in half, in applications that demand it.
Whilst performance is incredibly strong, there are some pretty gargantuan caveats. First off is the price. This card is not cheap by any means, with an MSRP of $1599, so this card is undoubtedly going to be more expensive in a prebuilt. The second is the size.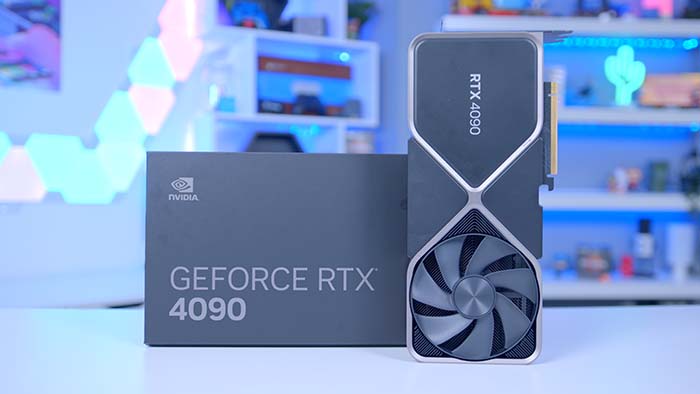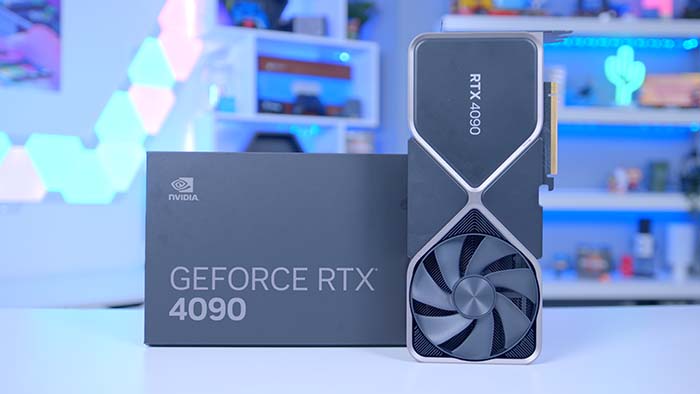 The Founders Edition clocks in at 304mm whilst AIB options can sit at 350mm or above in some instances. This does restrict case choices to a degree, which means that pre-built users are likely to be saddled with a large mid-tower case, or full tower option. Overall, the RTX 4090 is a very solid card geared towards the top-end of the market for enthusiasts or consumers building a high-end PC. It is overkill for the vast majority of consumers, but if it suits your use-case, it won't disappoint.
Pre-built PC Vendors
The pre-built PC market is an ever growing space, with a number of vendors entering the scene with new ideas, and fresh ways to spice up a PC build. However, there are only a number of them that singularly provide prebuilt PCs that cut out any customisation nonsense, allowing consumers to quickly pick out a PC with the specs that they're looking for. We've noted down the main vendors in a table below that put together awesome RTX 4090 pre-built PCs!
| Vendor | PC Name |
| --- | --- |
| Corsair | Vengeance i8100, Vengeance i7400 |
| SkyTech Gaming | Eclipse |
| Amazon | Vibox VII-201 |
| NZXT | Player: Three Prime |

How We Picked the Best Pre-Builts
Picking out pre-builts can be somewhat complicated, because it can be difficult to assess quality and value without actually testing and taking a look at the pre-builts themselves. Because it would be quite costly to purchase all of these desktop machines, we've had to take a different approach. All of the pre-builts that we've recommended are only from reputable brands, and we've tried to minimise the amount of customisation options to reduce the amount of confusion that comes with different configurations.
We've also been diligent in ensuring that all of the components match each other in terms of performance. The RTX 4090 is a rather powerful GPU and could get bottlenecked by weaker parts. Consumers shouldn't have any issues when it comes to performance, and all of the parts should run well at their appropriate metrics.
Why You Can Trust Us
Our team at GeekaWhat is filled with a number of PC and hardware enthusiasts that love testing all of the latest gaming components and products from a variety of manufacturers. With various parts and peripherals coming through our doors each week, our writing and benchmarking team are constantly analysing the latest components to ensure our audience has a solid insight into the quality and value of each product we get our hands on. If you'd like to learn more about the members of our team, head over to the About Us section on our website!
Conclusion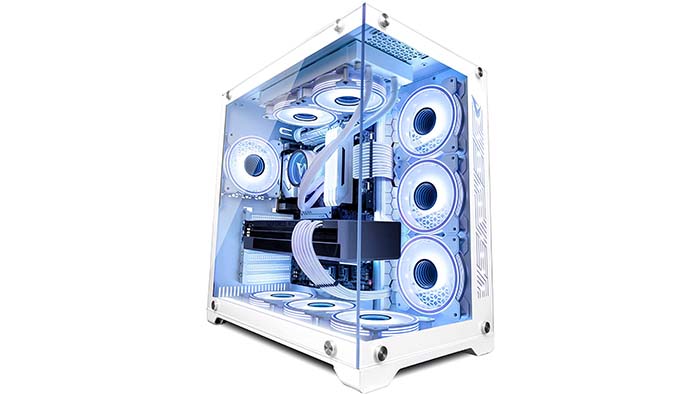 Best Overall RTX 4090 Pre-built: Vibox VII-201
The Vibox VII-201 is the most well-rounded 4090 desktop pre-built that we've seen so far. Whilst the choice of CPU could be slightly better, this machine offers the lowest price point contrasting to other options. The component choices of this system are pretty strong overall, and consumers can expect some of the best performance money can buy. This pre-built desktop is one of the best options if you're looking to spend the least amount of money for a 4090, but get the best performance available.
Check out our full in-depth review of NVIDIA's RTX 4090, or Buy the RTX 4090 on Amazon
Frequently Asked Questions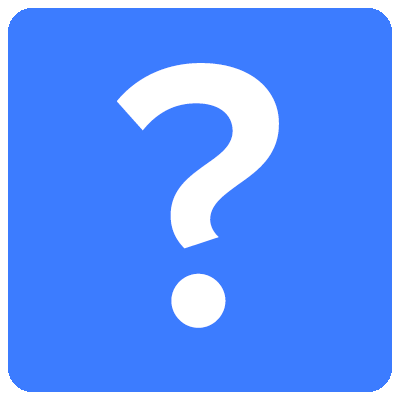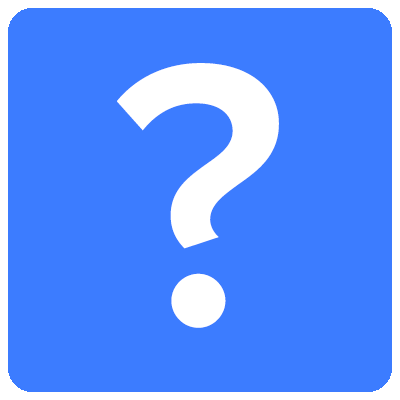 Are Pre-builts More Expensive Building Your Own ?
In short, yes. Whilst pre-builts clearly have their uses for people that would rather avoid building, they are objective more expensive than picking out the parts yourself, and then building it. Pre-built vendors often charge extra for parts, and there is a labour cost incurred too for the assembly of the system. This is often the biggest caveat to picking up a pre-built system versus building one yourself.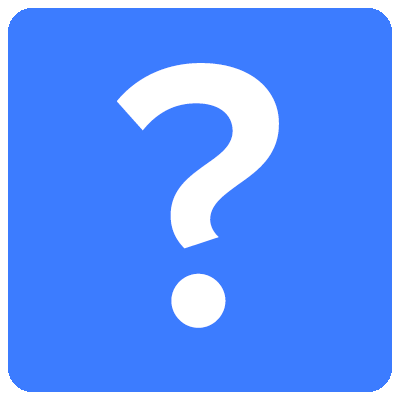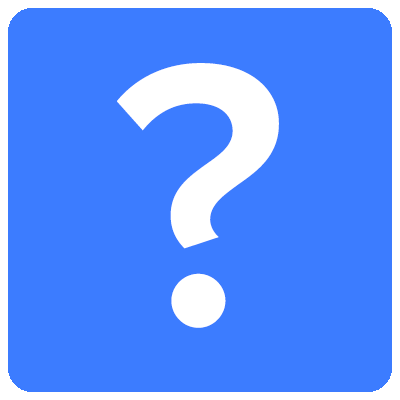 Can you Customise Pre-Built Desktops?
Some vendors will offer pre-built machines that have extra customisation options, but as a general rule, the purpose of a pre-built machine is to reduce the hassle for the end-consumer. Ultimately if you're looking for more customisation and configuration, you'll want to look at a PC building vendor as opposed to a pre-built.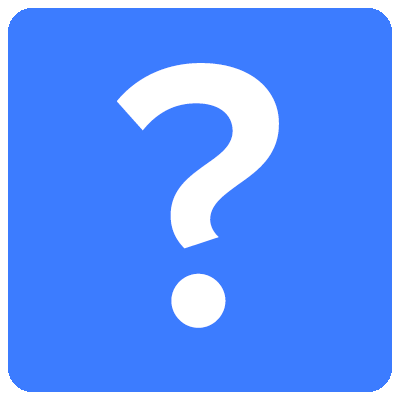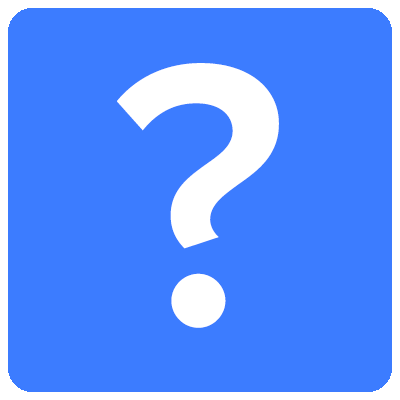 Is it Difficult to Build My Own System?
Ultimately it depends! If you're looking to build a mid-range system with relatively standard parts, it won't require loads of messing around with cables, or general installation. However, extensive builds that have more components, like fans, RGB lighting or a large cooler will require more time and effort to build. The best way to treat PC building is like a pricier electronic version of LEGO. Most components only tend to go in one way with a satisfying click, and are more complicated based on how much you're willing to spend.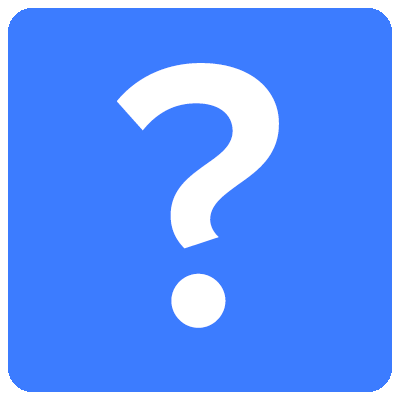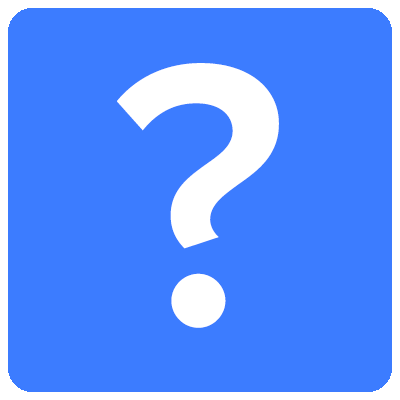 Can you Upgrade Pre-built Desktops?
Again, this is entirely depends on the system you've picked out. Some pre-built vendors will try to minimise the amount of upgrades you can make by using specialised and proprietary components. And others will allow consumers to upgrade without any hindrances. This is all determined by the kind of pre-built you've picked out. If you'd like upgradeability, you'll want to ensure that your desktop doesn't restrict this.