Introduction
NVIDIA's GeForce RTX 4080 is one of the most powerful current generation graphics cards on the market, offering excellent metrics at 4K, even with Ray-Tracing maxed out. The RTX 4080 is also known for being a powerhouse in workstation applications, and is more than capable of handling intense productivity programs that put a lot of stress on your system.
Consumers looking to make use of the titan that is the RTX 4080, but want to avoid the hassle of building their own PC will be faced with a rather complex market. There are a myriad of options for consumers to pick from, but which should you choose? And how do you determine the best value options? We've saved you the stress of having to research and decide on your own by rounding up the best RTX 4080 prebuilts currently on the market.
We've dedicated a mass of time and effort to put together a range of excellent high performance options, analysing and testing each prebuilt carefully to figure our which is the best RTX 4080 prebuilt for consumers to buy.
Suggested Article: Best Prebuilt Gaming PCs to Buy Under $3500
Our Recommendation: Corsair Vengeance i7400
Concluding all of our testing, we've determined the Vengeance i7400 from Corsair to be the best RTX 4080 prebuilt on the market. For those looking to pick up an RTX 4080 to begin with, it is likely you're willing to spend a fair amount of money on this system anyway. And because the RTX 4080 is such a powerful graphics card, we feel the best value comes from choosing the strongest components to pair with this titan of a GPU.
For this reason, the Vengeance i7400 stands out as the best value option on the market due to its excellent component pairings, which makes it ideal for multifaceted gaming and workstation systems.
All RTX 4080 Prebuilt PCs in Our Roundup
Our Recommendations
1. iBuyPower Gaming RDY LCMBG222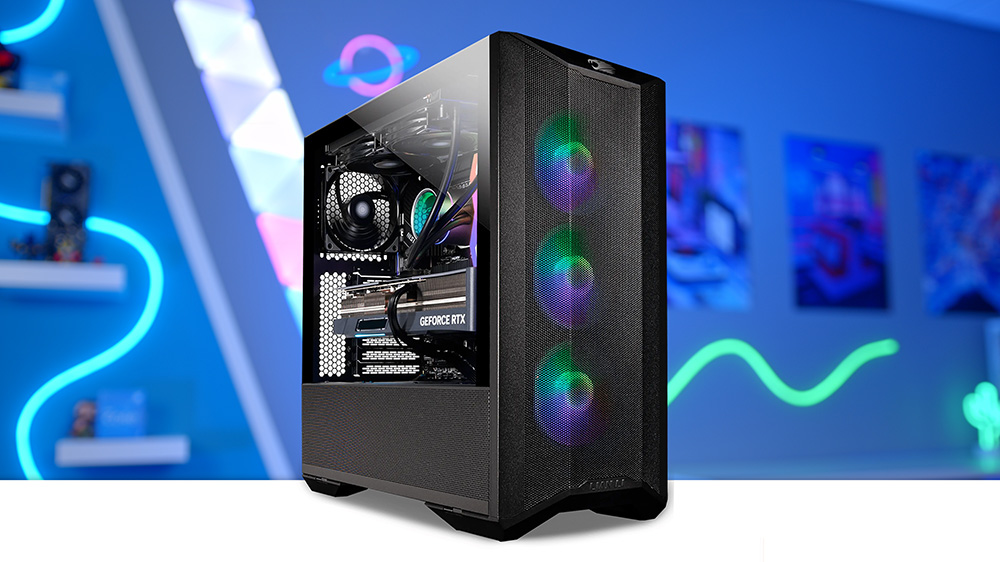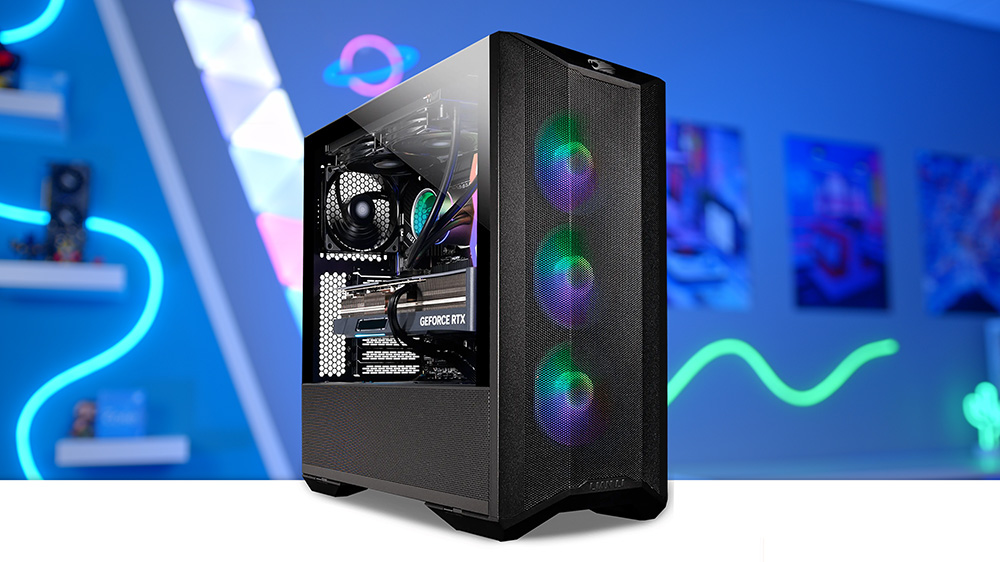 iBuyPower's Gaming RDY LCMBG222 is a well-rounded RTX 4080 prebuilt that offers consumers a 'middle of the road' set of components. Intel's Core i7-13700KF is the CPU that iBuyPower have chosen, which offers solid performance in the vast majority of workstation applications, and is perfect for gaming too. The high core and thread count of this CPU is what makes it such a strong competitor in threaded workloads. However, the lack of any internal graphics also improves the overall performance and overclocking capability too.
In terms of RAM, consumers can leverage 32GB of DDR5 rated at 5600MT/s, which is relatively standard for a prebuilt of this calibre. There's also 2TB of Gen4 SSD storage, which will help with game load speeds, and file transfers. The case being used is the Lancool II from Lian Li, a solid airflow-focused design, which offers four preinstalled fans.
My biggest issues with this prebuilt are the motherboard and case choices. The motherboard is about as budget as you can get, so overclocking will be restrictive based on the lack of VRM power phases. The choice of case will also limit the amount of upgrading consumers can do purely based on the smaller physical size.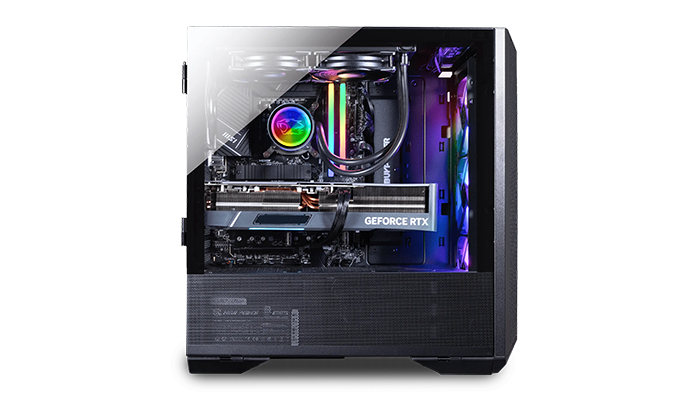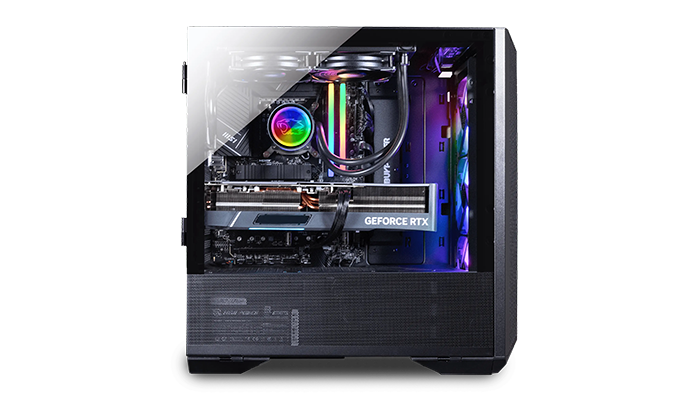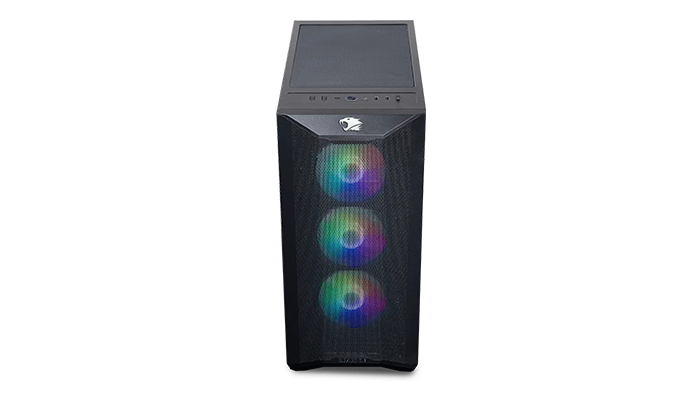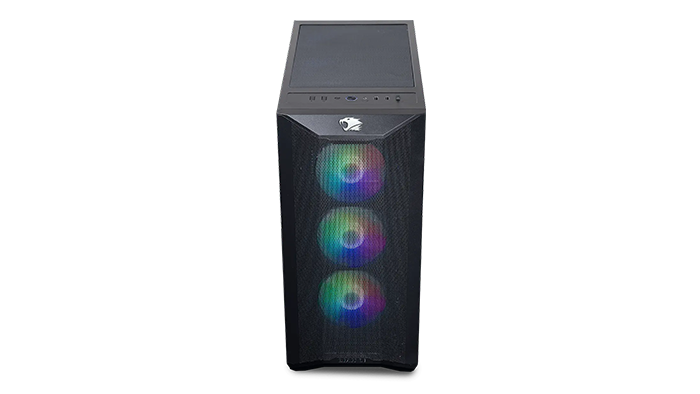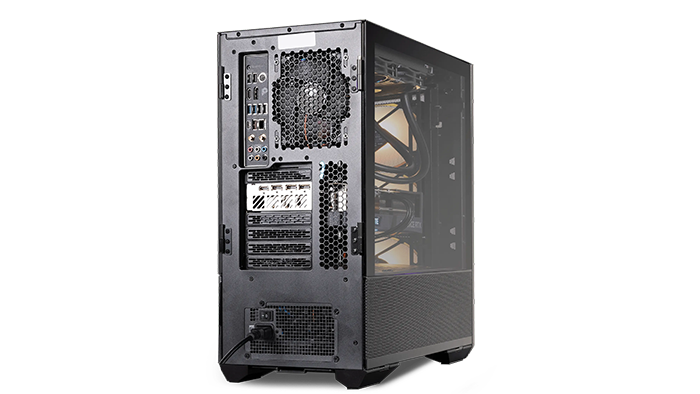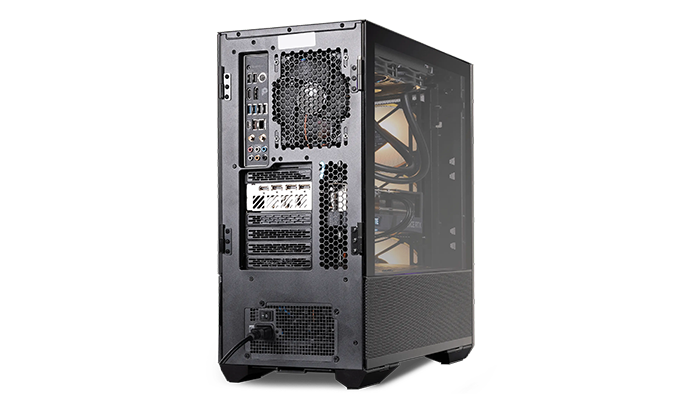 Buy the iBuyPower Gaming RDY LCMBG222 on:
2. Skytech Gaming Eclipse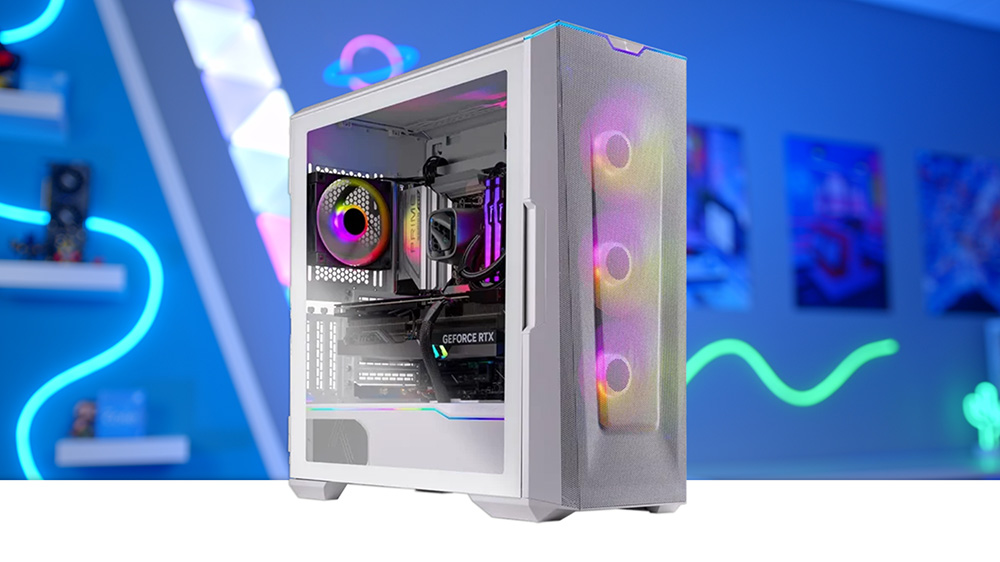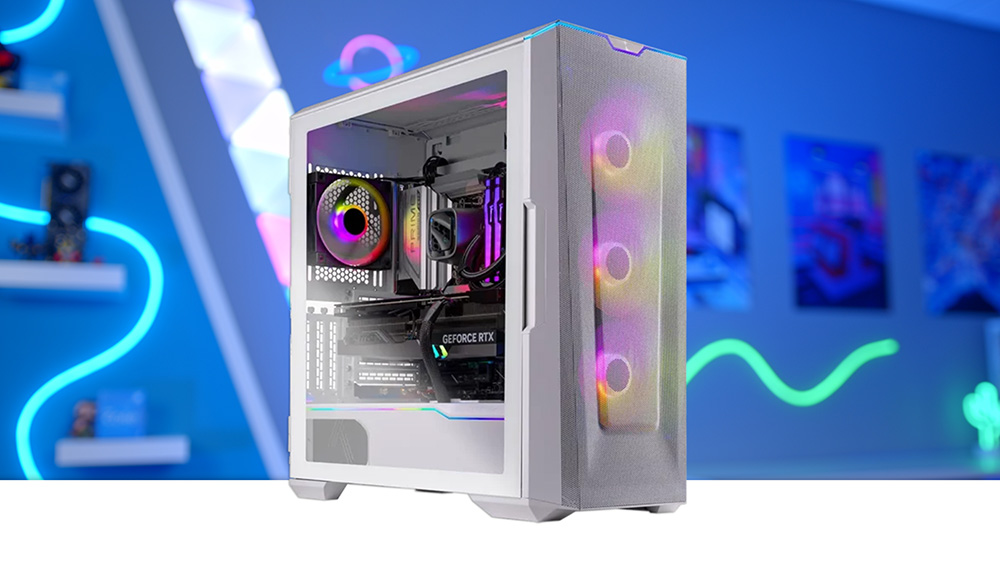 Skytech Gaming is always in our good graces, because their prebuilts generally come in at a lower price point versus the alternatives on the market. And the Skytech Eclipse RTX 4080 system is no exception to this rule. Sporting a Core i7-12700F, and 16GB of DDR4 memory, Skytech have been able to reduce the cost of this RTX 4080 prebuilt, but without significantly sacrificing performance.
The 12700F, and RTX 4080 is more geared towards gaming, but this Core i7 CPU is more than capable of handling most intense productivity applications based on its higher core and thread count. But this prebuilt is unfortunately let down by the significantly reduced RAM capacity, and also older generation. 32GB of DDR5 would have been preferable, but Skytech have likely done this to keep costs down.
However, the Skytech Gaming Eclipse is still a reasonably powered RTX 4080 system, offering a clean white RGB aesthetic, which can be seen pretty much around the entirety of the case. The 240mm AIO can also be fully customised to house all of your crazy RGB lighting effects and designs.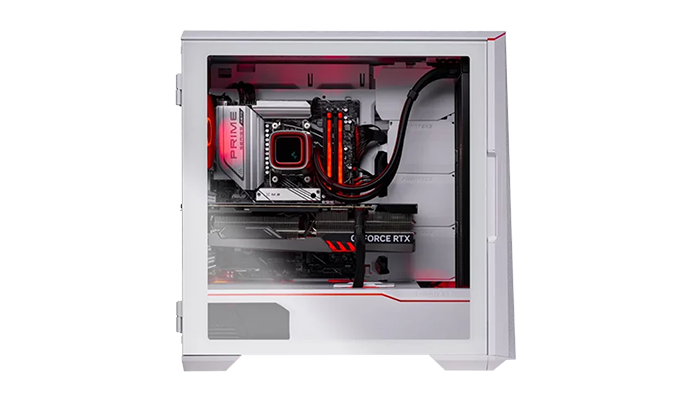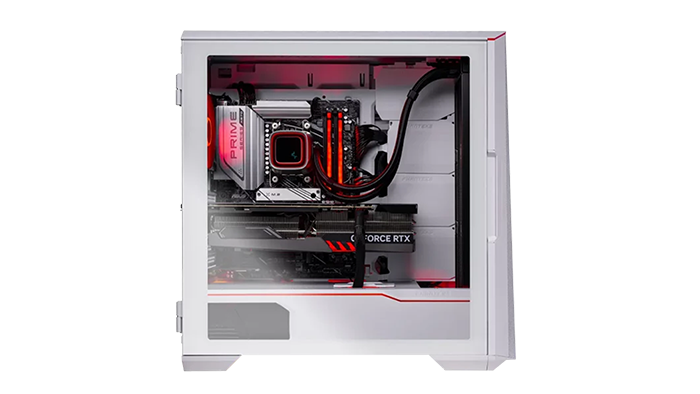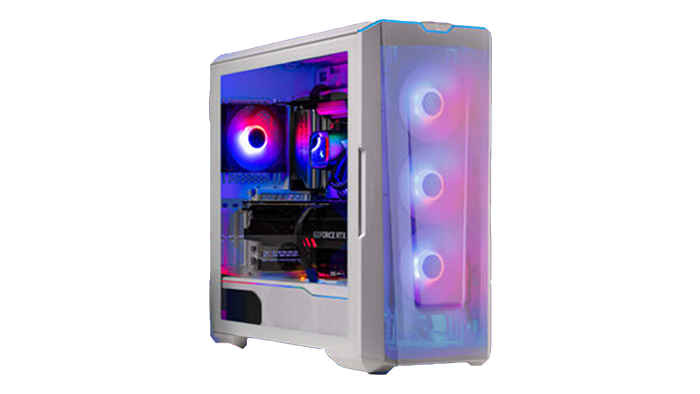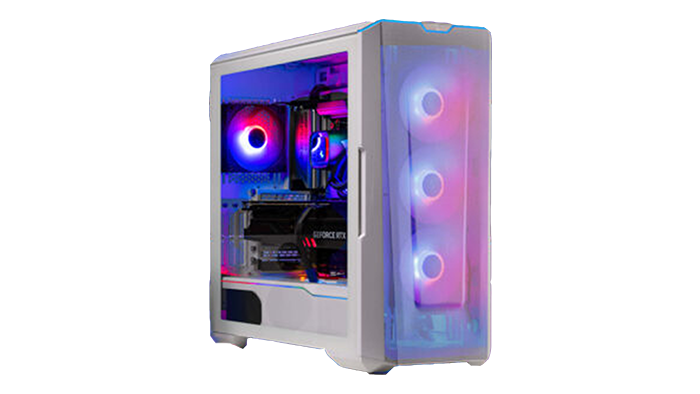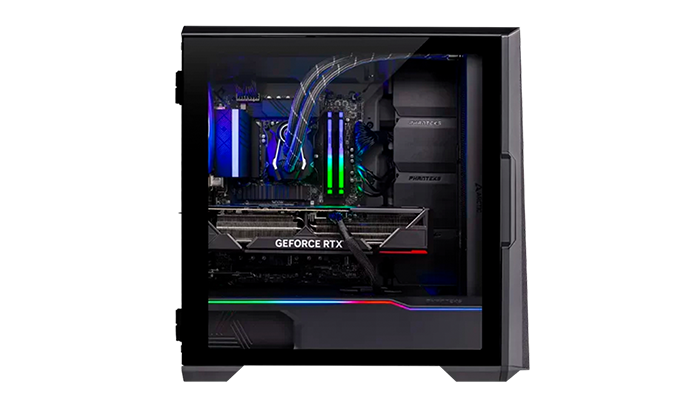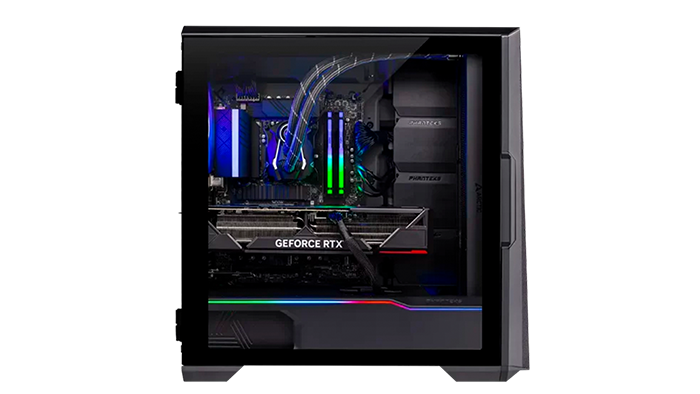 Buy the Skytech Gaming Eclipse on:
3. Corsair Vengeance i7400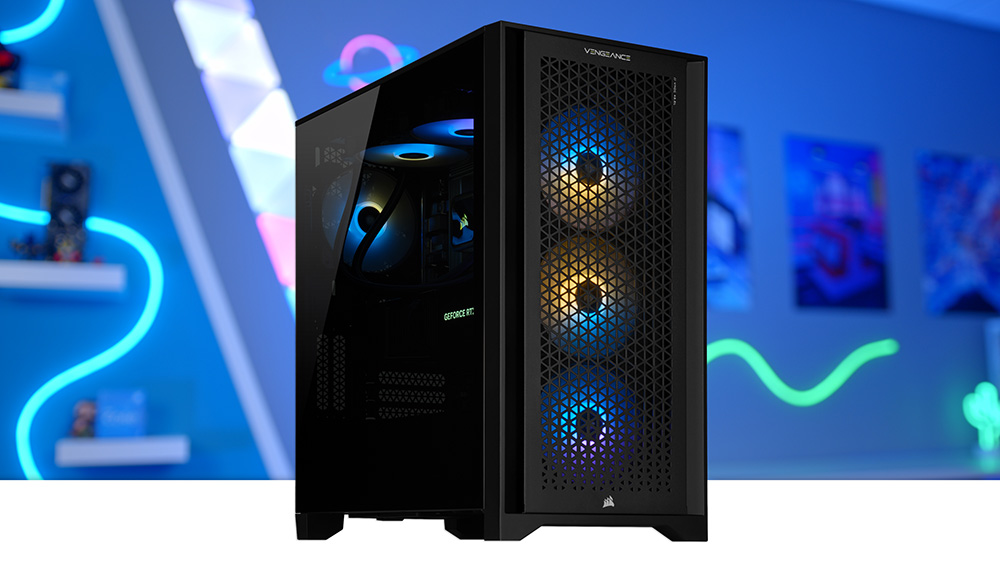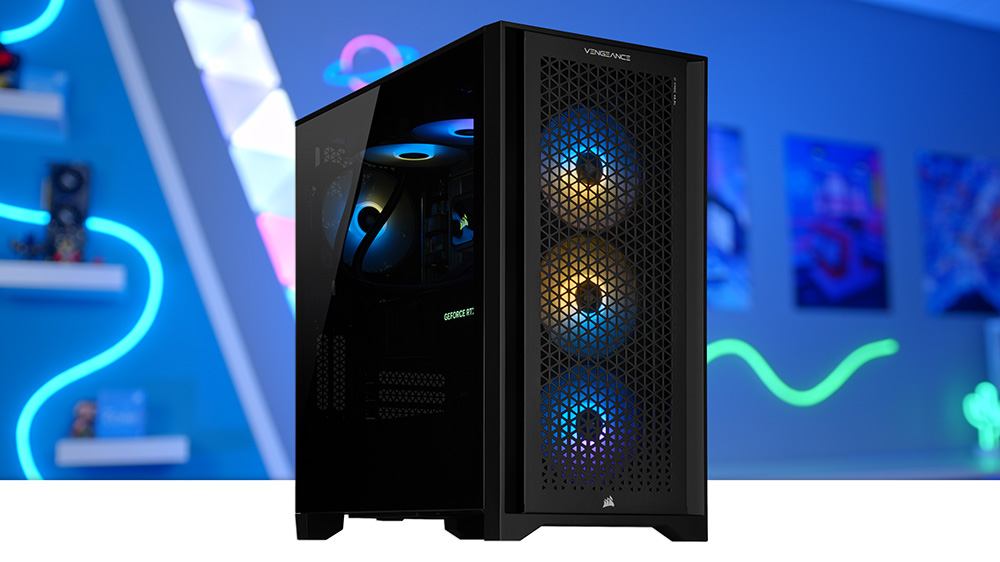 Corsair's Vengeance i7400 is our best value option that puts a huge focus on component choices, airflow, and thermals. Corsair is renowned for their strong cases and coolers, so it makes perfect sense to throw all of their best components together in a prebuilt system. And this is exactly what the Vengeance i7400 is – a gorgeous RTX 4080 prebuilt that offers exceptional performance in pretty much everything.
The Core i7-13700K combo is ideal for gaming and workstation applications as we've previous mentioned. And this is paired up with 32GB of 5600MT/s Vengeance RGB RAM, along with 2TB of NVMe storage. This will provide a slight boost in applications, but also some longevity in within your favourite triple A titles and productivity programs.
This prebuilt does slightly falter when it comes to cooling. While the Corsair iCUE H100i is a very solid cooler, the 13700K can have a lot of wattage driven through it, significantly increasing temperatures. A 360mm radiator would be preferable for this CPU, just to ensure that thermals are low during more intense all-core workloads.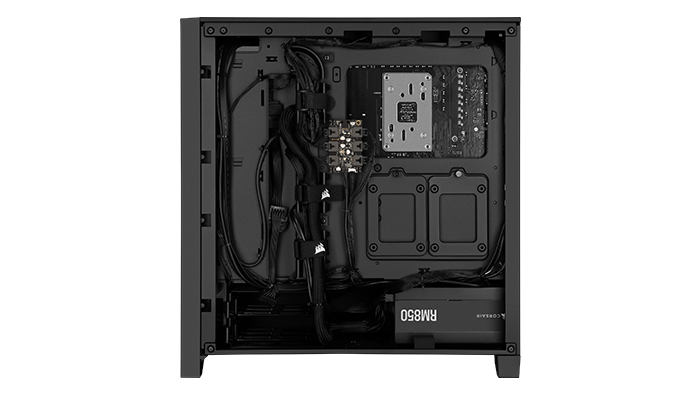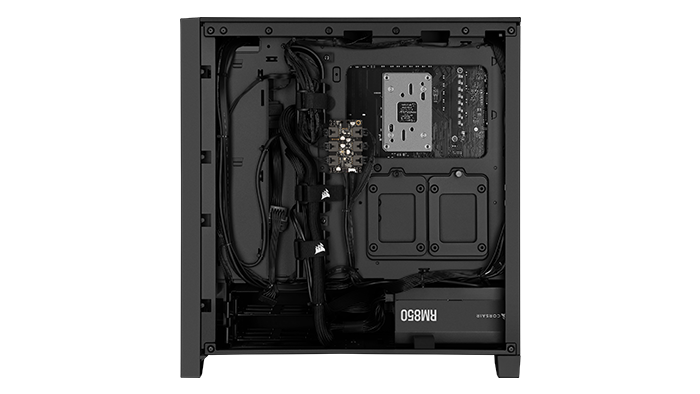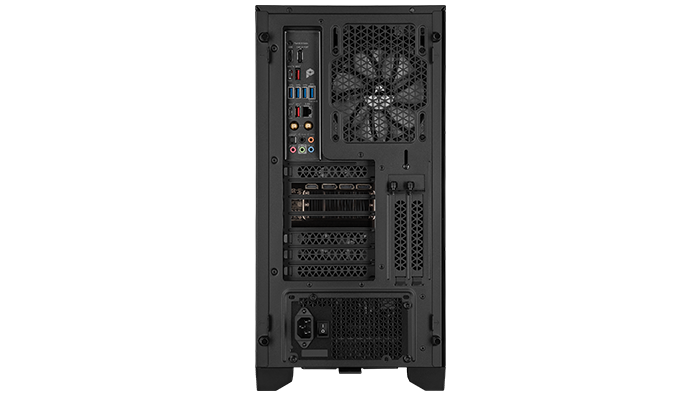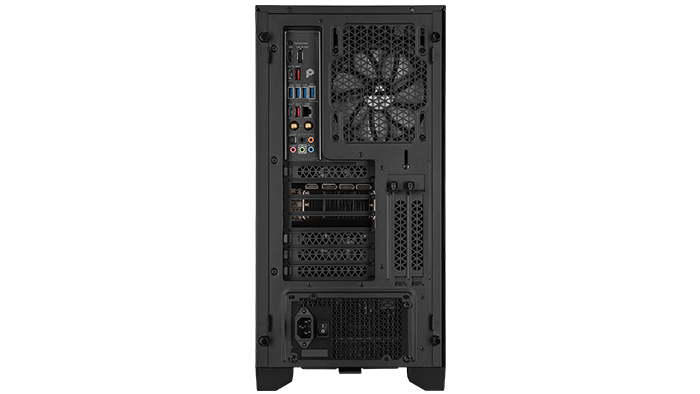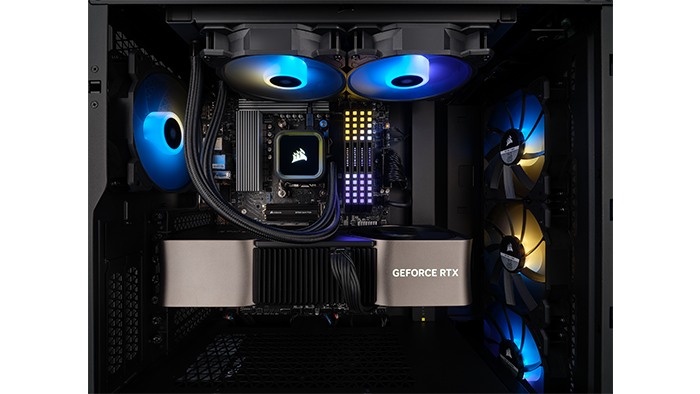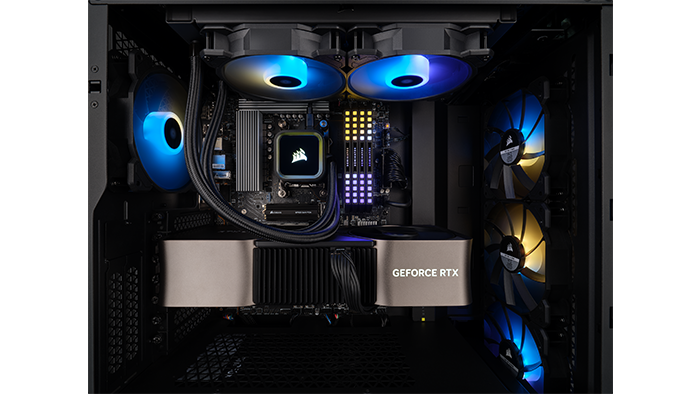 Buy the Corsair Vengeance i7400 on:
4. ASUS ROG STRIX G35CA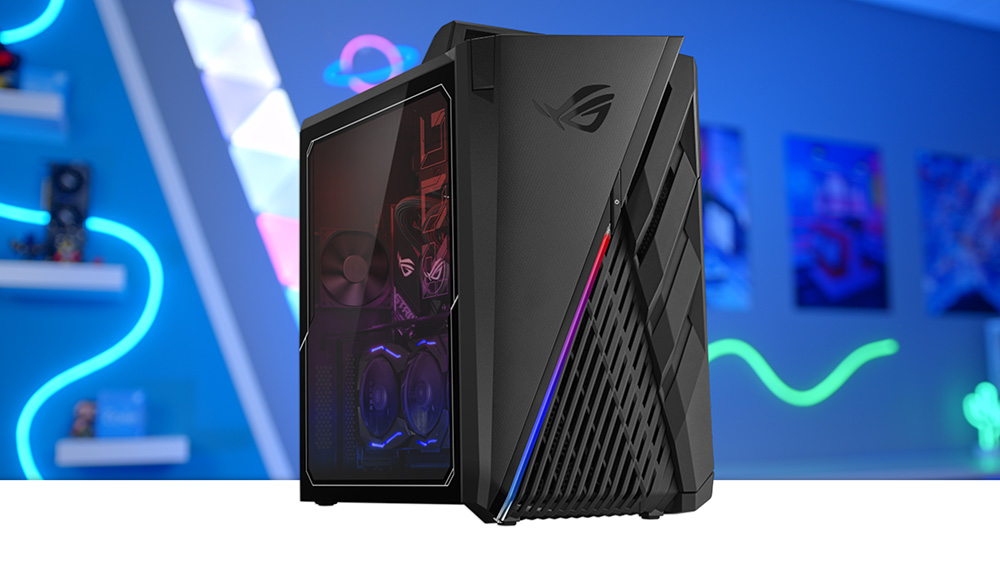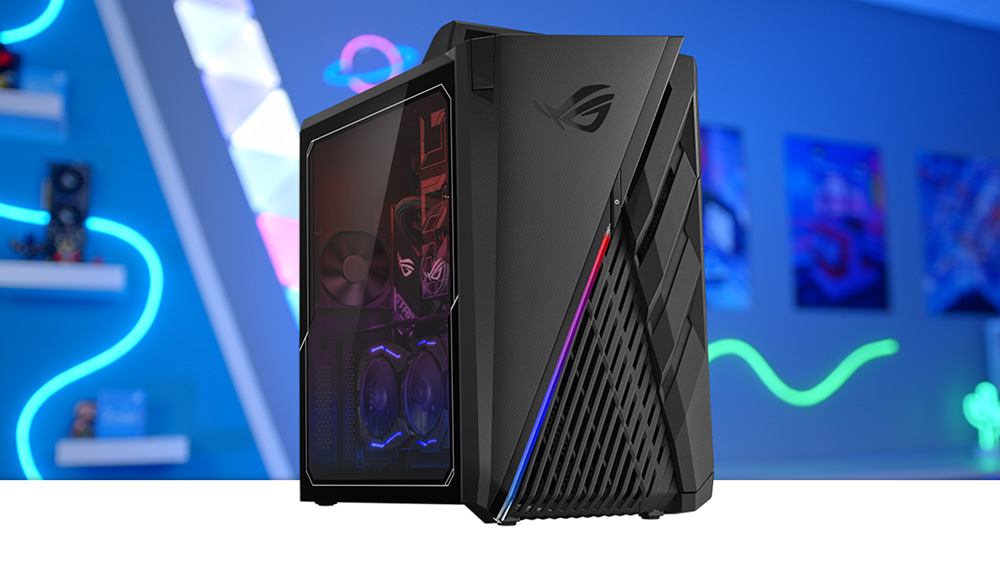 The ROG STRIX G35CA from ASUS is our final RTX 4080 prebuilt, and is perfect for those looking for form over function. This system comes equipped with a Core i7-13700KF, which seems pretty standard for RTX 4080 prebuilts. Consumers can also leverage 16GB of DDR5 RAM, with room up to 64GB in total. There's also 1TB of Gen4 SSD storage space, a Z790 motherboard which means networking and connectivity is pretty solid.
In terms of cooling, this prebuilt utilises an ASUS ROG 240mm option, which is further complimented by the dual-chamber design of this chassis. ASUS have really gone crazy in terms of RGB and design, with the front of the case sporting plenty of extra lighting, along with the tempered glass side panel offering up a tinted and rather flashy window into your build.
While I do like this prebuilt, ASUS have put more of a priority on the overall aesthetic versus functionality and performance. Considering how expensive this RTX 4080 prebuilt is, the use of a 1TB SSD and only 16GB of DDR5 RAM feels pretty cheap. And the 240mm cooler will run into thermal issues with more intense multi-core benchmarks. But despite this, the STRIX G35CA is an awesome looking system above all else.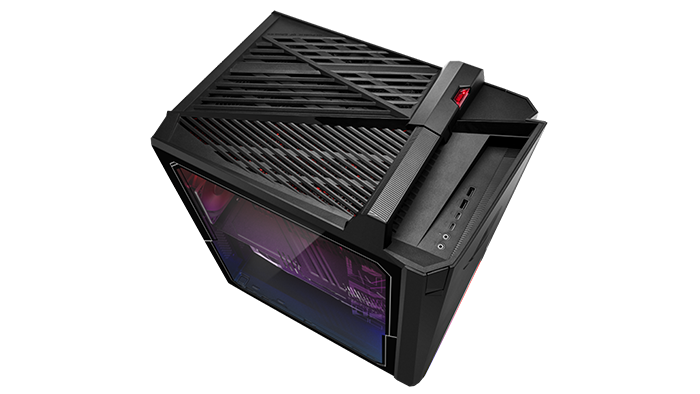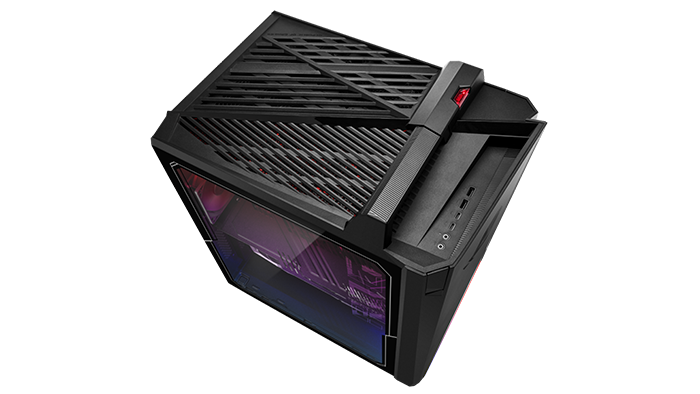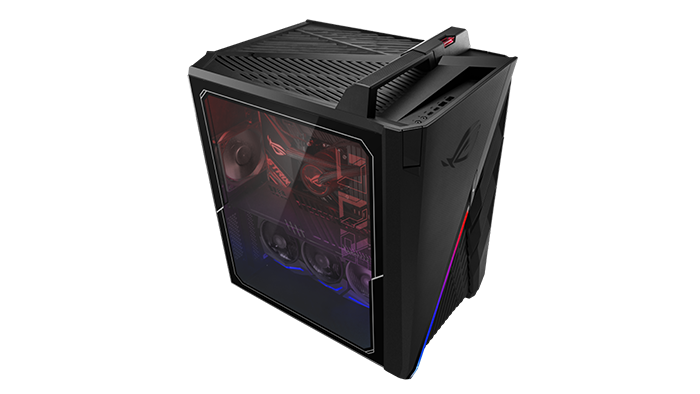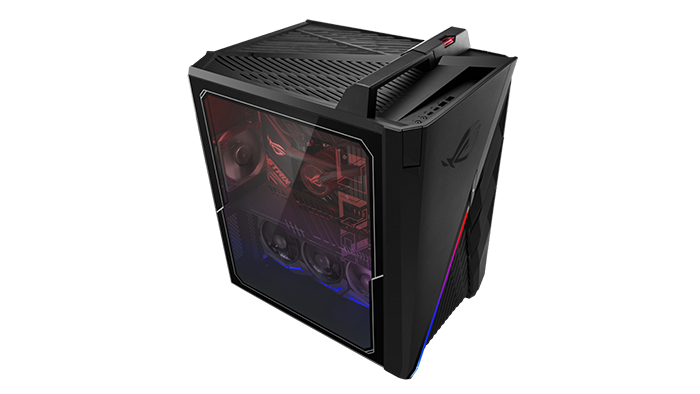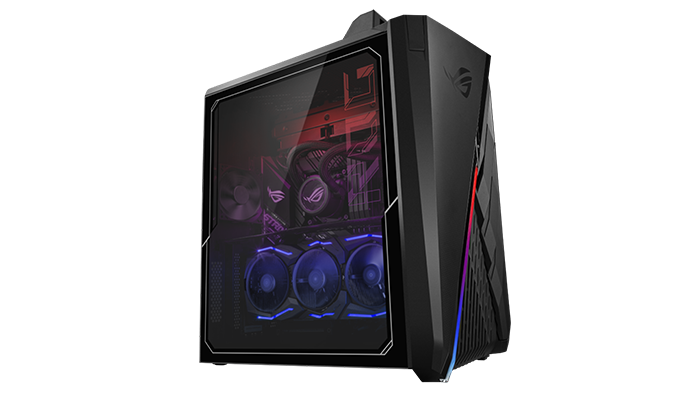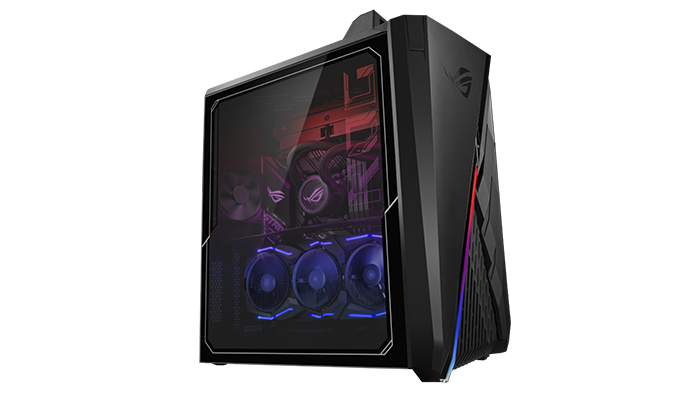 Buy the ASUS ROG STRIX G35CA on:
How We Tested the Best RTX 4080 Prebuilts
To determine which RTX 4080 prebuilt is the best system out of a number of different options on the market, each prebuilt goes through a vast range of tests and analyses. This is done to ensure that there's minimal bottlenecking during general usage, but also to make sure that each prebuilt provides a solid value-proposition. There are a plethora of factors that we take into account too when analysing prebuilts, such as:
Component Choice
Configuration Options
Upgradeability
Build Quality
Performance
Aesthetic
Value for Money
Frequently Asked Questions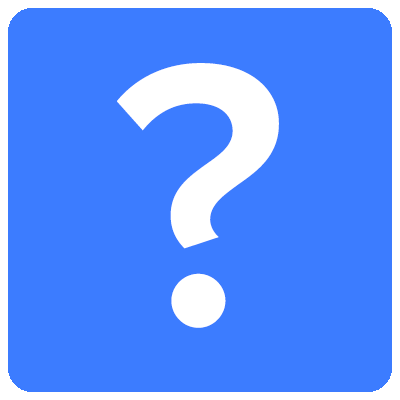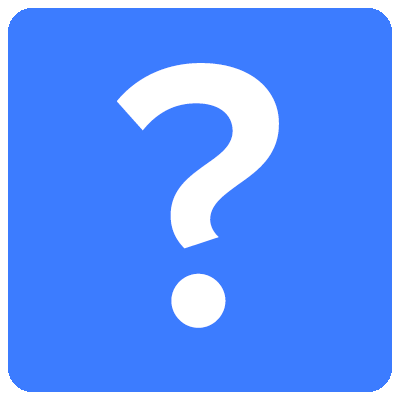 Do I Need to Worry About Any Extra Steps?
Beyond plugging in peripherals such as a display, mouse and keyboard, connecting the PC to the internet, and connecting it to power, most prebuilt gaming PCs do not require any additional steps. However, certain sellers ship the graphics card separately to avoid damage. In those cases, they provide thorough documentation on how to install it for any users who hasn't done it before.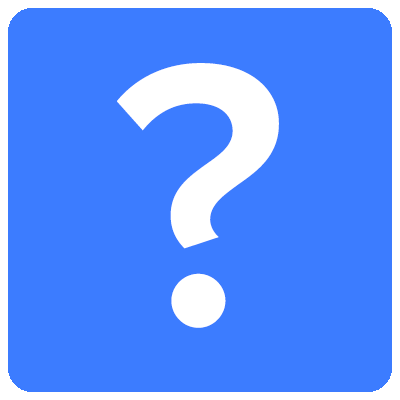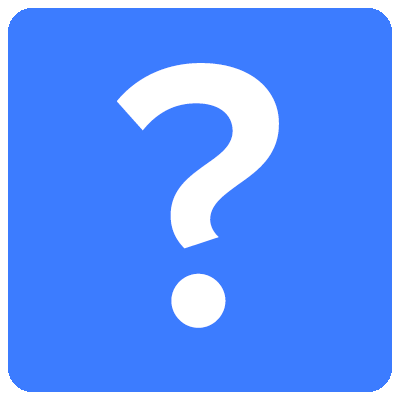 Can I Upgrade My Prebuilt?
Prebuilts offer a fantastic foundation for future upgrades as the included hardware becomes less idea for modern games. However, upgrades to a new graphics card may require a more powerful power supply as well, while CPU upgrades may also require a whole new motherboard if the new chip uses a different socket.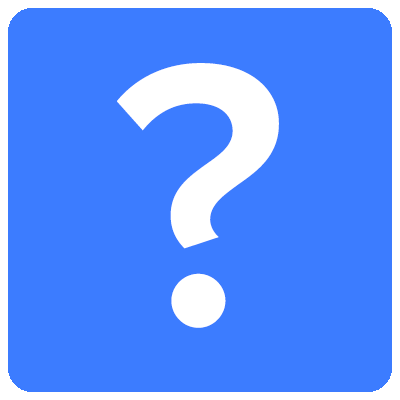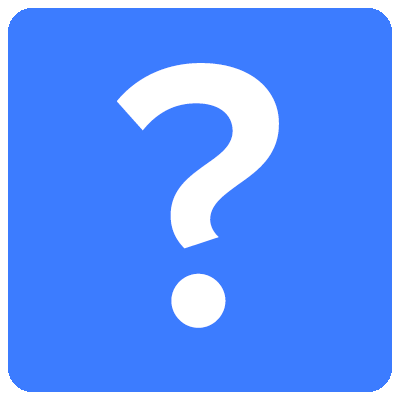 Is It Complicated to Build My Own PC?
It has never been easier to build a PC from scratch, due to the high amount of part inter-compatibility and the large amount of resources online. Online tutorials and other tools can now help with every step of purchasing and putting together a custom PC.