Introduction
As one of the cheapest parts of any gaming PC, RAM is a great way to keep the overall cost of your system down. With so many memory kits on the market, all of which vary in capacity, speed, and latency, RAM offers gamers with plenty of ways to free up funds to spend on other gaming components or peripherals.
But how much can you save on memory without hindering the performance of your gaming PC? And what RAM kits are the most suitable options within an up-to-date budget system?
Suggested Article: Best 16GB DDR5 RAM Kits to Buy in 2023
Luckily for you, this buyers guide includes a number of the best RAM kits you can grab on a tight budget. In addition, we'll be offering some guidance on how to select an appropriate kit for your PC build, explaining the key factors to look out for.
Our Recommendations
1. Corsair LPX DDR4
👑 The best budget DDR4 RAM.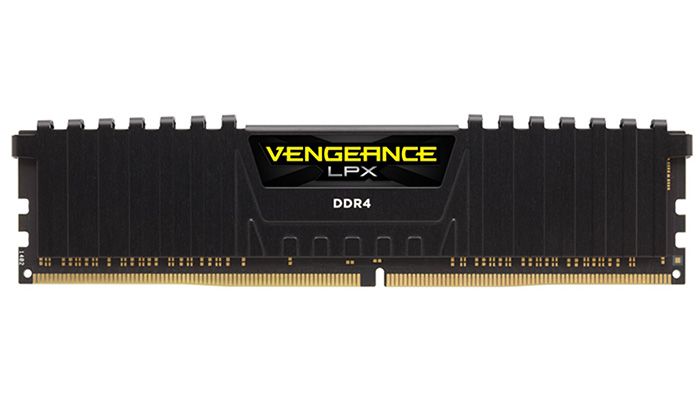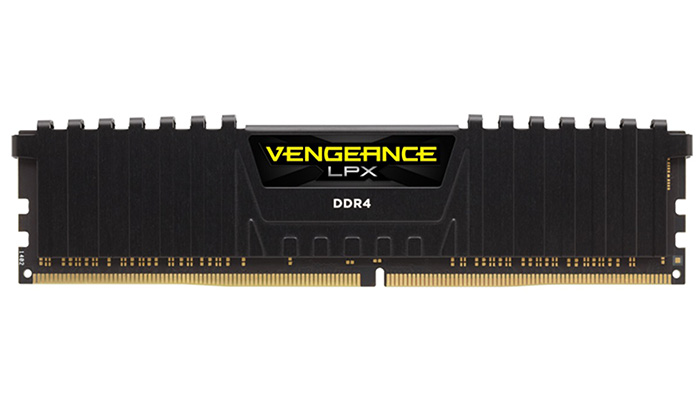 As we're focussing on budget-friendly memory, it only makes sense to start with the cheapest option, which is Corsair's Vengeance LPX. When it comes to RAM, Corsair's Vengeance series is one of the most popular choices amongst PC builders, and for good reason. Along with offering what seems like a never-ending range of designs, the Vengeance RAM has proven to be a worthy investment. The LPX variants in particular receive lots of praise due to their incredible value. This design gets rid of all the bells and whistles found on Corsair's other designs, channelling the additional resources into the performance. This results in a kit that undercuts the pricing of most RAM capable of the same speeds and latency, making it a no-brainer for anyone looking to build a cheap gaming PC with a focus on performance.
Key Specs
| Key Specs | Corsair Vengeance LPX DDR4 |
| --- | --- |
| RAM Generation | DDR4 |
| Speed | 3200MHz |
| CAS Latency | CL16 |
| Capacity | 16GB (8GB x 2) |
| RGB | No |
| Colours | Black |
Things We Like
Excellent price point: Despite the recent price reductions to memory across the board, the Vengeance LPX is still significantly cheaper than most DDR4 RAM kits on the market.
Good for budget builds: With a low CL16 CAS latency and 3200MHz transfer speeds, this 16GB RAM is fast enough to experience the latest titles at 1080p without any issues, with some legs at 1440p to boot.
Things We Don't Like
May struggle with modern games: Whilst this memory should have less troubles with all types of games at 1080p, pushing up the resolution in more demanding games could lead to some loading and in-game problems.
Simplistic design: By no means is this design hard to look at, but it is certainly uninspiring when compared to other RAM kits out there. With a lack of RGB and complexities on the heatsink, this isn't an ideal pick for those wanting a premium-looking gaming rig.
Summary
As one of the cheapest RAM kits on the market, Corsair's Vengeance LPX DDR4 is an ideal pick for gamers taking a no-nonsense approach to their PC build. This memory cuts back on the aesthetics to provide budget consumers with the best price to performance possible, leading to a responsive gaming experience at 1080p and 1440p.
Features: 4.2/5
Design: 4.2/5
Performance: 4.3/5
Value for Money: 4.3/5
Pros
Very cheap
Responsive 1080p gameplay
Ideal for budget builds
Cons
Struggles with demanding games
Lack of aesthetic
Where to Buy
Buy the Corsair LPX DDR4 on:
2. Corsair Vengeance RGB Pro
👑 The best budget RAM design.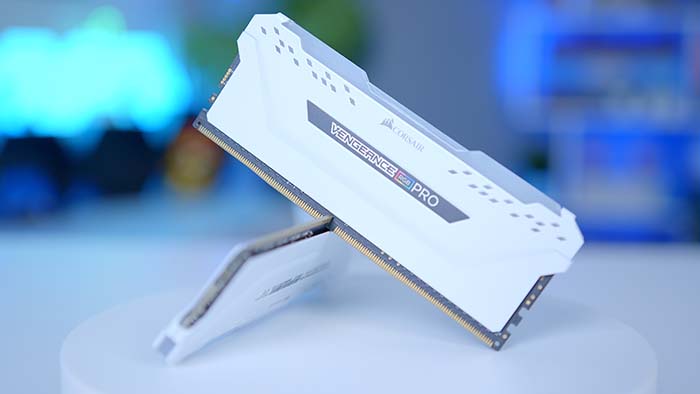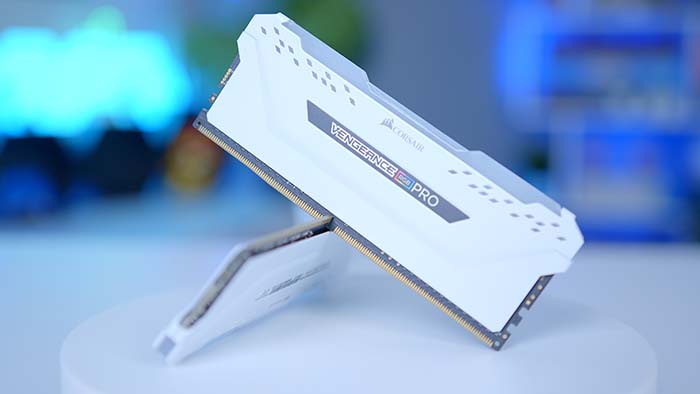 If you're looking for a memory solution with a little more curb appeal, then the Vengeance LPX's more flashy relative, the Corsair Vengeance RGB Pro is the ideal choice for your gaming PC. In terms of performance, both of the Corsair Vengeance kits we've selected are identical, featuring CL16 CAS latency and transfer speeds up to 3200MHz. However, as the name would suggest, the Vengeance RGB Pro includes a more elaborate design. Along with the splash of colour provided by the across the top of each DIMM slot, the heatsinks are available in both black and white, which lets gamers choose between the colour-scheme that suits their gaming PC the most. Whilst this additional flair comes with a bump in price, the jump from the LPX isn't too ridiculous, making the Vengeance RGB Pro an exciting pickup for budget gamers.
Key Specs
| Key Specs | Corsair Vengeance RGB Pro |
| --- | --- |
| RAM Generation | DDR4 |
| Speed | 3200MHz |
| CAS Latency | CL16 |
| Capacity | 16GB (8GB x 2) |
| RGB | Yes |
| Colours | Black, White |
Things We Like
Looks great in gaming PCs: With a bold and heavy implementation of RGB lighting, this RAM adds a nice shimmer when slotted inside of any system, making it a perfect option for RGB-loving gamers.
Strong 1080p gaming: Like the previous entry on our list, the Vengeance RGB Pro offers enough speed to keep up with most games at 1080p, as well as select titles at 1440p.
Things We Don't Like
Aesthetics bump up the price tag: Despite sharing identical performance to the Vengeance LPX, the additional design features makes this RAM kit significantly pricier. As a result, those on a tight budget can find better value elsewhere.
Will struggle with modern titles: At 1080p, this memory should have no issues keeping up with the demands of most games. However, you could come across some issues when tasked with more graphically-intense titles.
Summary
For budget gamers looking for memory that offers a strong balance of performance and aesthetics for a reasonable price, look no further than the Corsair Vengeance RGB Pro. Along with solid 1080p gaming performance, this RAM kits includes plenty of RGB lighting to add some more vibrancy to your system.
Features: 4.3/5
Design: 4.3/5
Performance: 4.3/5
Value for Money: 4.2/5
Pros
Great for gaming PCs
Custom RGB lighting
Performs well at 1080p
Cons
Cheaper options available
Struggles with demanding games
Where to Buy
Buy the Corsair Vengeance RGB Pro on:
3. XPG Spectrix D50
👑 The best RGB budget RAM.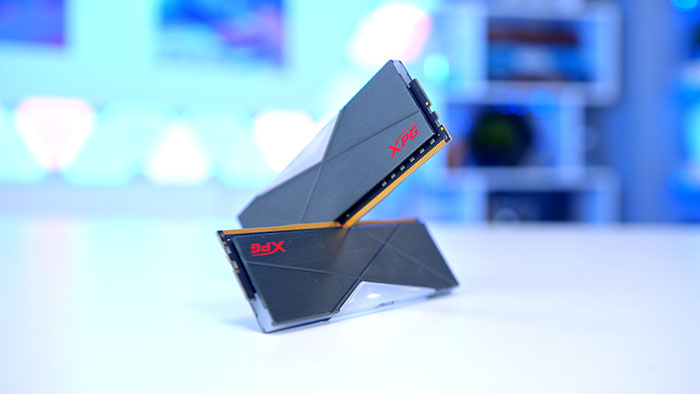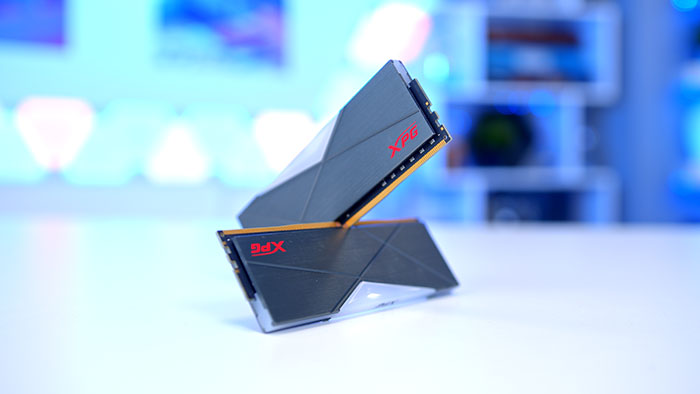 Moving away from Corsair's selection of memory, we have the XPG Spectrix D50. This DDR4 memory is a solid choice for gamers wanting a kit that provides a balance of performance and memory. Boasting transfer speeds up to 4133MHz, the Spectrix D50 is faster than the conventional 3200MHz and 3600MHz found on most DDR4 kits, leading to snappier gameplay. However, this comes at the cost of increased CAS latency, which seems like a worthy sacrifice considering how much of a jump in speed this kit takes. In terms of design, this memory utilises RGB lighting in a more subtle manner than the previous entry, making it a better fit for gaming-workstation hybrids.
Key Specs
| Key Specs | XPG Spectrix D50 |
| --- | --- |
| RAM Generation | DDR4 |
| Speed | 4133MHz |
| CAS Latency | CL19 |
| Capacity | 16GB (8GB x 2) |
| RGB | Yes |
| Colours | Black, White |
Things We Like
More responsive gameplay: With the slightly improved transfer speeds compared to other DDR4 options, the Spectrix D50 is an affordable way to upgrade the gaming performance of a budget-friendly gaming PC.
Sophisticated appearance: The hint of RGB is subtly integrated into the design, which creates a sleek-looking design that won't look out of place within a workplace.
Things We Don't Like
Increased latency: The major downside to this kit is the increased CAS latency compared to the other DDR4 options on this list. Though it won't affect gameplay too much, it does have an impact on the overall speed of this kit.
Quite expensive for 16GB: Nowadays, the main benefit to 16GB kits is the cheaper price point compared to 32GB or 64GB alternatives. However, this kit sits fairly close to the pricing of cheaper 32GB RAM, making it a less valuable offering.
Summary
If you're interested in elevating the speed of your DDR4 memory without breaking the bank, then XPG's Spectrix D50 is a solid option to consider. Featuring transfer speeds of up to 4133MHz, this DDR4 memory is an ideal candidate for gamers looking to crank up the performance of their PC build. On top of this, the more reserved RGB lighting looks smart when slotted into a gaming PC.
Features: 4.2/5
Design: 4.3/5
Performance: 4.3/5
Value for Money: 3.8/5
Pros
Higher transfer speeds
RGB lighting
Available in black & white
Cons
CL19 CAS latency
Pricey for 16GB RAM
Where to Buy
Buy the XPG Spectrix D50 on:
4. Crucial RAM
👑 The best budget DDR5 RAM.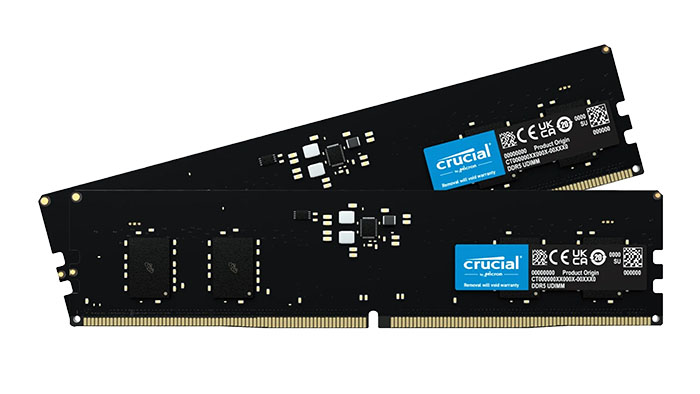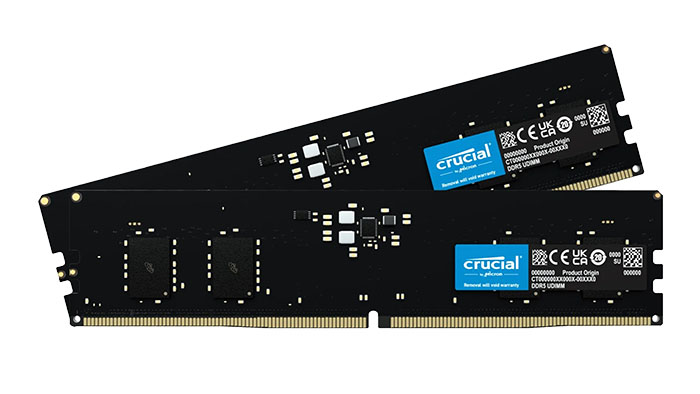 For those looking to pick up a RAM kit that is guaranteed to be useful for a number of years, then a DDR5 kit such as Crucial's RAM is your best bet. With the prices of DDR5 memory gradually declining, the latest generation of RAM is finally becoming accessible to budget gamers. This is particularly beneficial to anyone looking to build an AMD-centric system for cheap, as the AM5 platform restricts support to just DDR5. For those looking at the cheapest entry-level into DDR5, then this kit from Crucial strips back as much as possible to keep the pricing competitive with its DDR4 counterparts. This results in memory that offers significantly faster transfer speeds, which leads to smooth and snappy gameplay in all the latest titles. Whilst this does come with the caveat of a lack of aesthetics and no heatsinks to help with thermal regulation, some builders will like the exposed design and could pair up well with a lot of budget-oriented motherboards.
Key Specs
| Key Specs | Kingston FURY Beast DDR5 |
| --- | --- |
| RAM Generation | DDR5 |
| Speed | 4800MHz |
| CAS Latency | CL40 |
| Capacity | 16GB (8GB x 2) |
| RGB | No |
| Colours | Black |
Things We Like
Excellent speeds: Jumping up to DDR5 grants access to a higher tier of transfer speeds. This allows consumers to conduct tasks and load up games without having to twiddle their thumbs as they wait for their system to catch up.
Increased longevity: Whilst it's impossible to guarantee how long a product will last, the current landscape suggests that DDR5 will be supported for years to come, unlike DDR4 which could soon be phased out. Therefore, those not wanting to upgrade anytime soon might want to invest in DDR5 straight away.
Things We Don't Like
Barebones design: Due to this memory not having a heatsink or any design features, it's not an ideal pickup for builders that have any concerns about the appearance or thermal regulation of their PC.
More expensive than DDR4: Whilst DDR5 is slowly becoming more competitive with the pricing of DDR4 memory, it still comes at a premium. As a result, DDR5 isn't the best for those looking to get the most from limited funds.
Summary
With DDR5 RAM slowly becoming the new standard, having affordable kits like this one from Crucial is always welcome. This kit is a solid choice for budget gamers wanting to put together a system that will support the latest releases for a number of years. Thanks to the improved transfer speeds, this RAM will offer incredibly smooth gameplay at 1080p when placed into a budget gaming PC.
Features: 4/5
Design: 3.5/5
Performance: 4.5/5
Value for Money: 4.3/5
Pros
4800MHz transfer speeds
Increased lifespan
Cheap AM5 option
Cons
Lack of design features
DDR5 comes at a premium
Where to Buy
Buy the Crucial RAM on:
Is 16GB RAM Enough for a Budget Gaming PC?
For budget systems, 16GB RAM should be enough to run most gaming-focussed tasks in a smooth and efficient manner. With a strong DRR4 or DDR5 kit, gamers will have no issues booting up all the latest titles, with fluid gameplay at 1080p and 1440p. Additionally, 16GB of memory capacity is normally enough to avoid technical issues such as texture pop-in and stuttering.
That being said, there are some concerns with the longevity of 16GB kits, as they seem to be on the cusp of becoming outdated.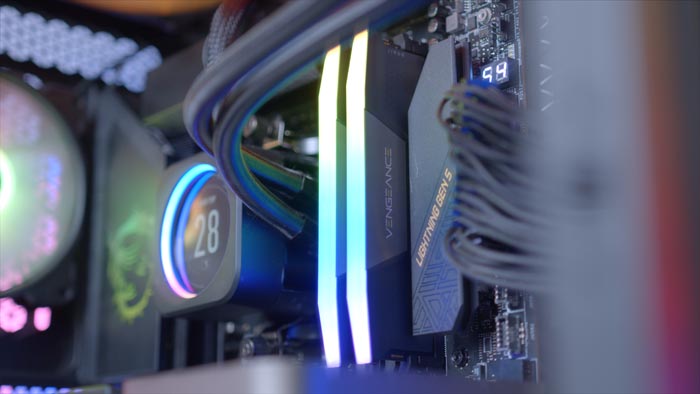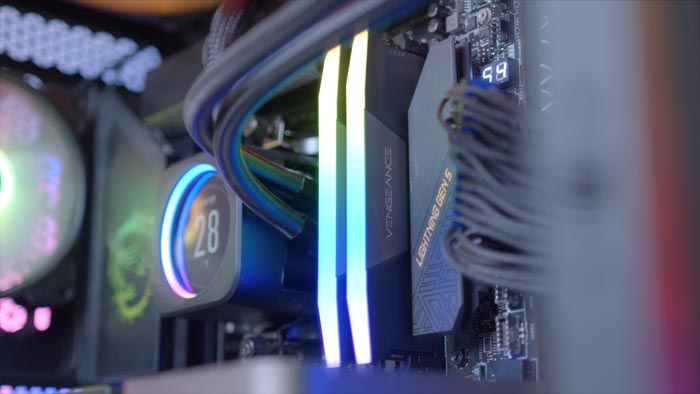 With modern games becoming more expansive and elaborate, the PC requirements for these titles are being raised at an alarming rate. Memory seems to be just one of the many components that could cause issues for gamers with existing gaming rigs. As the demands of modern titles continue to increase, gamers with 16GB RAM are likely to experience more technical issues and see their system struggling to keep up with the action as time goes on. Because of this, upgrading to a higher RAM capacity will be imminent, making the investment of 32GB or 64GB RAM a logical step when building a brand-new gaming PC.
But for now, those on a budget should have no problems with 16GB of memory. And when the time does inevitably come to increase RAM capacity, most gamers should be able to pick up an identical RAM kit for fairly cheap, making it an easy upgrade compared to other PC components.
Why You Can Trust Us
When putting together a list of RAM recommendations, or any other product, for a buyers guide, the GeekaWhat team make sure to experiment with the latest hardware. During this testing, we see how these products run on a daily basis, along with how they stack up against the rest of the market. After completing these evaluations, we provide our honest thoughts to give our audience the best suggestions possible.
If you want to learn more about our editorial promise, or find out more about our team of PC hardware experts, head over to the about us section.
How We Tested the Best Budget RAM
In order to test and evaluate the best budget RAM, there are a number of factors that we take into account, these are:
Speed
Latency
Thermals
Aesthetic
Value for Money
Conclusion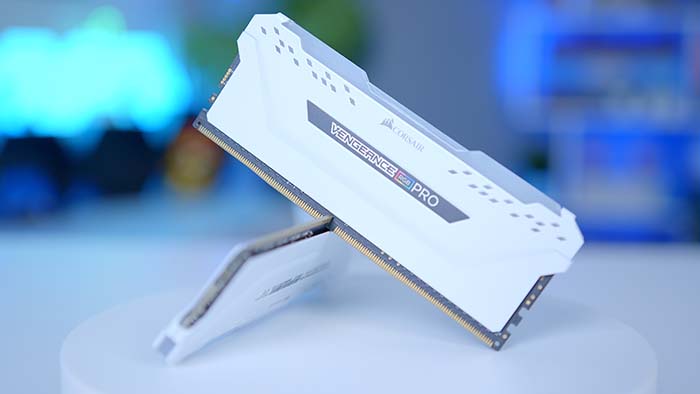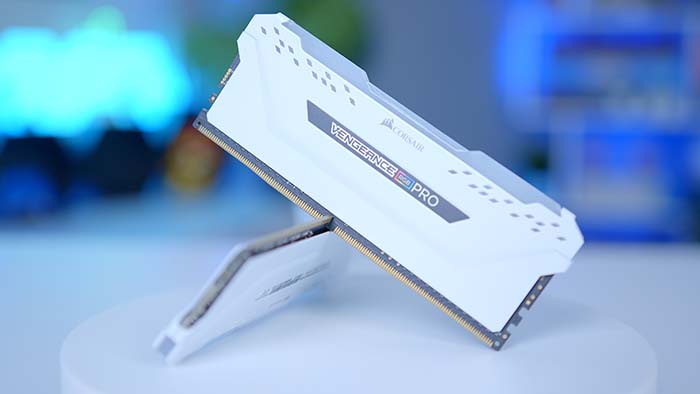 Best Budget RAM: Corsair Vengeance RGB Pro
When it comes to RAM on a budget, it can be hard to find a kit that provides a balanced combination of performance and aesthetics. However, Corsair's Vengeance RGB Pro offers decent speeds for 1080p gaming while bolstering the RGB presence within your budget build, all for a price that won't break the bank.
Read more of our DDR4 RAM content, or Buy the Corsair Vengeance RGB Pro on Amazon
Frequently Asked Questions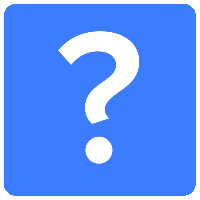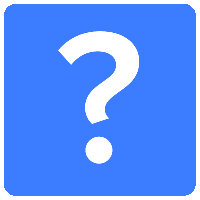 Is DDR4 RAM Cheaper than DDR5?
Yes. Whilst some DDR5 memory can be found for around the same price as some DDR4 options, the older generation of RAM is generally a lot cheaper than DDR5.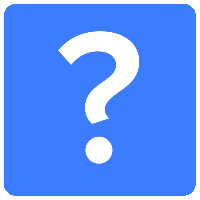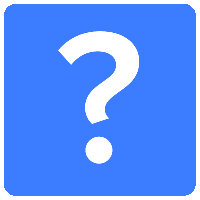 Is 16GB RAM Good for Workstations?
Not really. It's possible to complete a variety of productivity-based tasks with 16GB RAM, but the capabilities of a 32GB or 64GB kit will be preferable.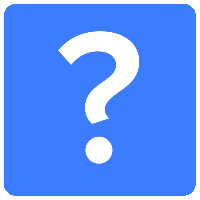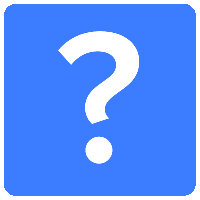 Is Lower CAS Latency Better?
Yes. For desktop PCs, a lower CAS latency is better, as it reduces the delay for the RAM to access data from the CPU. However, it is arguably less impactful than the likes of speed and capacity, making a higher CAS latency more reasonable.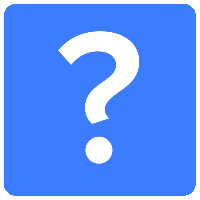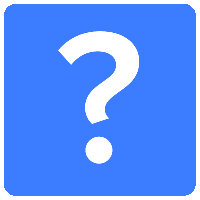 How Should I Spend on 16GB RAM?
Roughly, we'd expect to pay around $50 for 16GB memory. There will be slight differences in price depending on the included features, but $50 is a reasonable target to aim for.