Introduction
Today is a very exciting day in the GeekaWhat office, as we've got a hold of one of AMD's newest GPU's, the RX 6650XT!
The RX 6650XT looks to fix the shortcomings of the RX 6600XT when competing against the RTX 3060, at a price point which puts AMD well and truly in the running. AMD has been stuck behind Nvidia for quite a while, although the 6000 series provided great performance gains, it still had a tendency to lose out Nvidia on more occasions than not. Our in-depth RX 6650XT review showed that the tide may indeed be turning in AMD's favour, at least for now.
The 6650XT is definitely able to hold its own against one of Nvidia's most popular cards in the RTX 3060. We'll be breaking down the performance of this latest graphics card in today's build. You can also find a short performance preview below, which looks to give some indication of the 6650XT's performance.
| | | | |
| --- | --- | --- | --- |
| Game | Resolution | Settings | Avg. FPS |
| Halo Infinite | 1080p | High | 115 |
| Apex Legends | 1080p | High | 187 |
| COD Vanguard | 1080p | High | 132 |
| Valorant | 1080p | High | 460 |
These are just a few of the games that we've checked out the performance in using the 6650XT. For full performance metrics, check out the benchmarking section below.
Suggested Article: Best GPUs to Buy for Gaming in 2022!
Main Components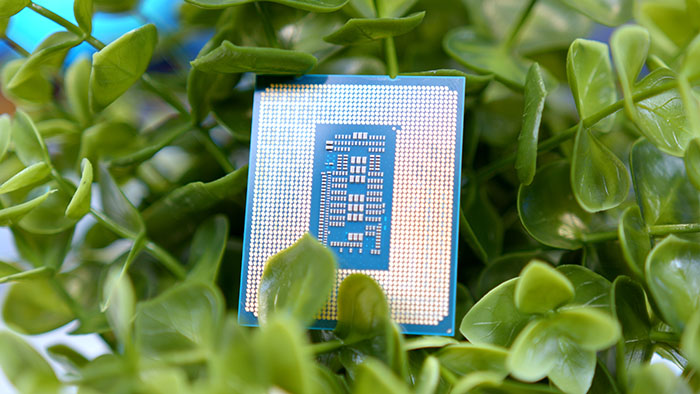 CPU: Intel Core i5 12400F
The Intel Core i5 12400F is a CPU that we've used in other builds because it is awesome when it comes to performance! The 12th generation line-up of Intel CPUs is crammed with new features that give you loads of options when it comes to building a system. We absolutely love this CPU at the office as it fits the bill when it comes to raw power and an excellent price point.
Buy the Intel Core i5 12400F on:
---
Key Facts:
Boost Clock Speed: 4.4GHz
Core Count: 6
Thread Count: 12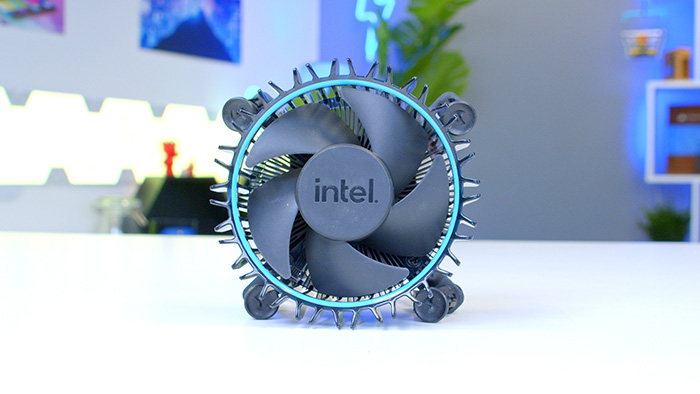 CPU Cooler: Intel RM1 Stock Cooler
If we were overclocking we'd opt for a different cooling solution, but Intel's stock CPU cooler suits the thermal output on this build. If we were opting for chips like the Core i7 or i9 processors then we definitely look to put some better cooling at the forefront of the build, but the Intel RM1 is perfectly fine for this system.
---
Key Facts:
Max RPM: 3150
Connector Type: 4-Pin
RGB: No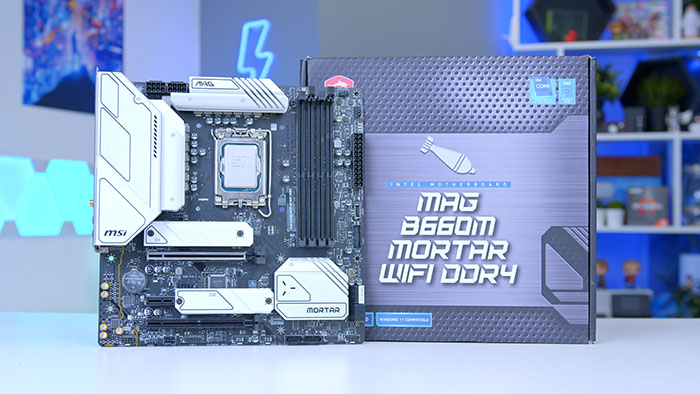 Motherboard: MSI Mag B660M Mortar WiFi
MSI's MAG B660M is a brilliant motherboard that utilises the next generation features of Intel's 12 series CPUs. We've taken a look at the MAG B660M Mortar in a full review that covers the core features and design, go and take a look!
Buy the MSI Mag B660M Mortar WiFi on:
---
Key Facts:
Form Factor: microATX
Built-in IO Shield: Yes
Max Memory: 128GB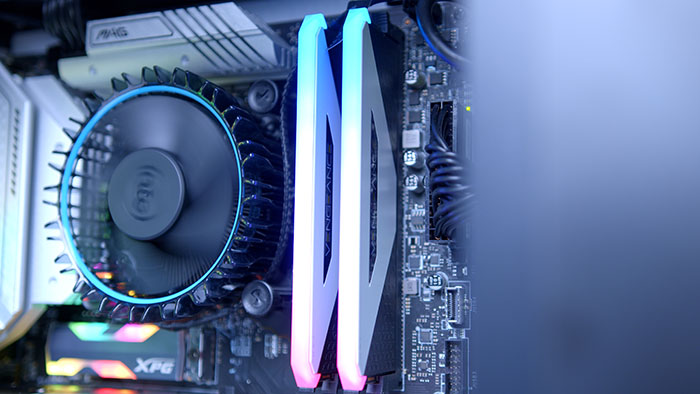 RAM: Corsair Vengeance RT 16GB DDR4
RGB is of course at must-have in any build, and Corsair's Vengeance RT RAM kit has us covered. These sticks have compatibility with the industry-leading iCUE software, which allows you to add some extra flair, and match your lighting to the rest of your setup!
Buy the Corsair Vengeance RGB RT 16GB DDR4 on:
---
Key Facts:
Capacity: 16GB
Clock Speed: 3600MHz
CAS Latency: 16-20-20-38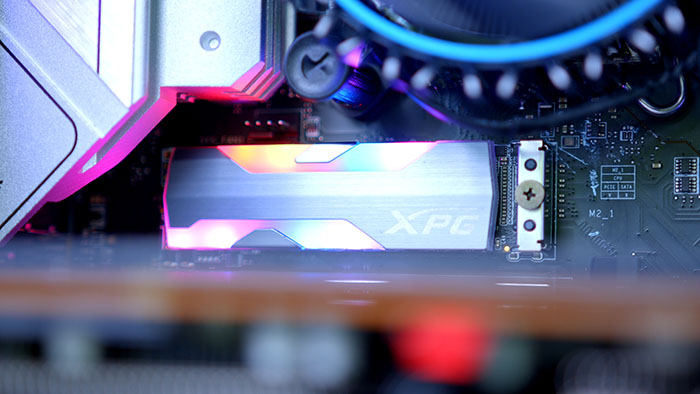 SSD: XPG Spectrix S20G 1TB SSD
The XPG Spectrix S20G is one of Adata's great entries to the previous generation of M.2 storage. This drive has speedy read and writes that will help us squeeze some extra performance with AMD's newest GPU.
Buy the XPG Spectrix S20G on:
---
This is an awesome Gen 3 M.2 SSD to pair with this system so the GPU can get the performance it needs. We've also done a review that covers the core features of the XPG Spectrix S20G.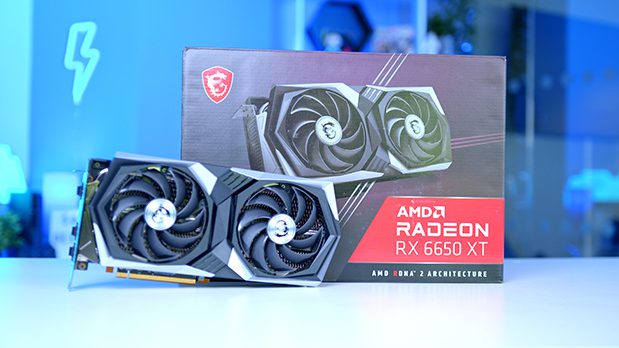 GPU: MSI Gaming X RX 6650XT
The MSI Gaming X 6650XT is the newest competitor to Nvidia's RTX 3060 graphics card. Bringing affordable performance to the mass market, this GPU rivals one of the most popular cards available and we could witness a potential shift in due course. The RX 6650XT really does capture the affordable gaming philosophy.
Buy the MSI Gaming X RX 6650XT on:
---
Key Facts:
Ray Accelerators: 32
Boost Clock Speed: 2635MHz
TBP: 180W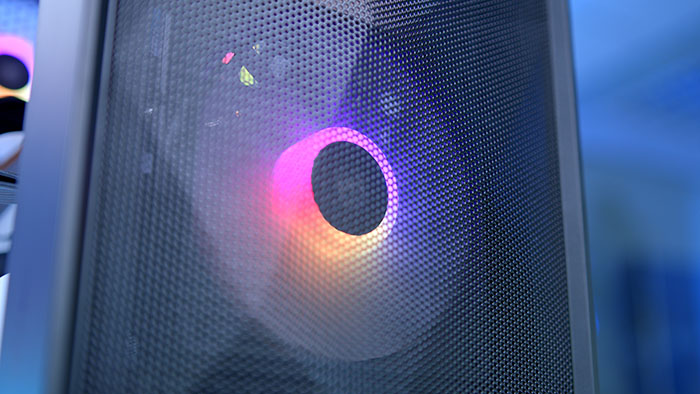 Case: Tecware Forge M
The Tecware Forge M is a brilliant case optimised for airflow so that you can get good thermals. The front of the case is equipped with a polygonal mesh that will ventilate your system very well. The case also comes with 2 included 120mm ARGB fans for that all-important flair we love to add to our builds!
Buy the Tecware Forge M on:
---
Key Facts:
Form Factor: Mini Tower
Fan Support: 6
Motherboard Support: Micro ATX & Mini ITX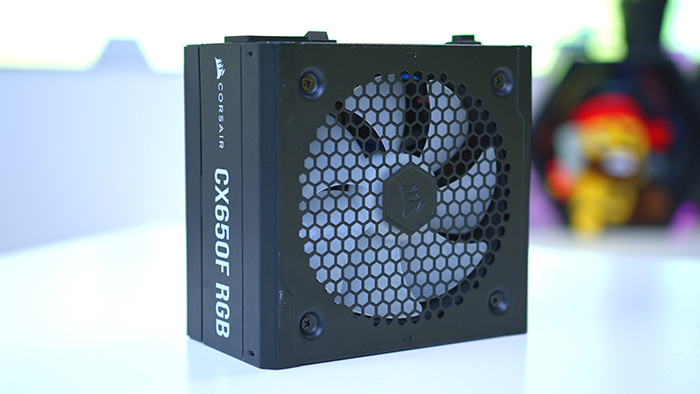 PSU: Corsair CX650F RGB
We've used the CX650F RGB PSU before, with it proving its worth time and time again. 650W is ideal for this build, especially with the low TBP of the 6650XT. It also sports RGB which has customisation options in combination with Corsair's iCUE software.
Buy the Corsair CX650F RGB on:
---
Key Facts:
Wattage: 650W
Modular: Yes
Efficiency: 80+ Bronze
Budget Peripheral Options
Picking out peripherals for any build can be somewhat complicated, especially when trying to find one you like within a comfortable price range. This build has more of a budget focus so we've tried to limit ourselves to finding great options, but without breaking the bank. As this is one of the first build we're doing featuring MSI's Gaming X 6650XT we decided to pick some of our favourite budget peripherals that MSI provide. MSI have a range of other peripherals but their lower priced alternatives are awesome when it comes to performance and aesthetic!
MSI Vigor GK30 & Clutch GM11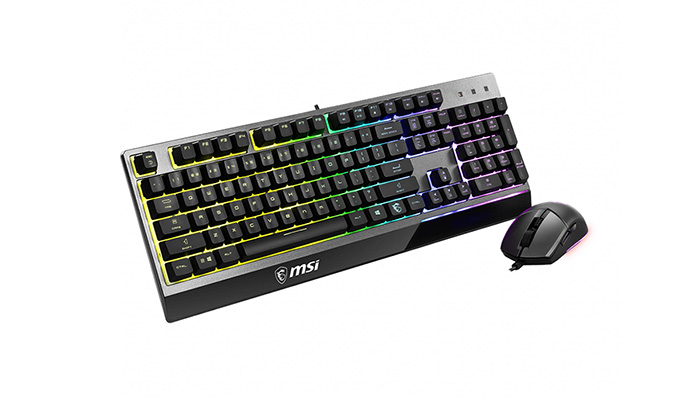 Fitting with the more budget design of this build, we've picked out a keyboard and mouse combo. The GK30 is a relative of the MSI GK50 Elite (an amazing budget keyboard that we've reviewed). The GK30 features 'mem-chanical' switches that offer a crisp typing experience. The Clutch GM11 gaming mouse has a symmetrical design that brings a smooth feel. It also has a 5-level DPI sensor that will give you that critical accuracy needed in games. This keyboard mouse combo has stunning RGB lighting effects that synergise with MSI's Dragon Centre to give you extra customisation.
---
MSI Immerse GH30 V2 Headset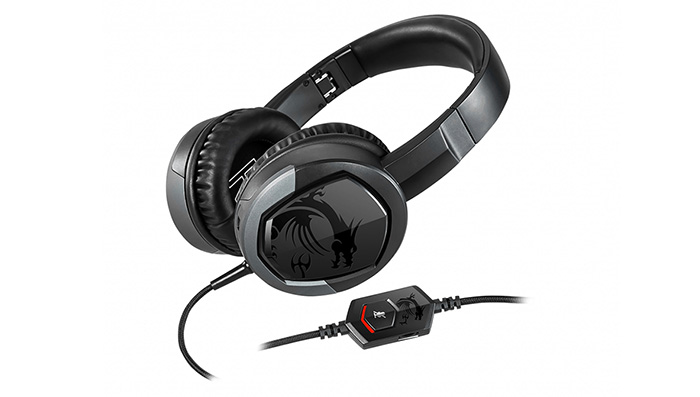 The GH30 V2 is an awesome budget gaming headset that will work well in combination with our keyboard and mouse combo. With the GH30 you're getting access to high quality audio performance with the 40mm drivers. Ideal for quieter sounds like quiet footsteps. The leather earcups are oval shaped and will maintain comfort for long gaming sessions. The unidirectional microphone is detachable giving you the ability to just relax to music if you feel like it. In the box you receive a 3.5mm splitter jack, perfect for PC and console gamers, and a carry pouch ideal for commuting with!
---
Benchmarks
We always strive to give you more of a concrete idea of the performance that components offer when we do a build, and the best way to do this is with benchmarks. We've looked at the MSI Gaming X 6650XT in plenty of detail in our review with full coverage of benchmarks and graphs that give you more of a concrete idea of where this card sits amongst its competitors. Before you check out that review, have a look at the graph we've supplied below from our YouTube channel- 'Benched'. This channel houses all of our benchmarks from some of the biggest titles available.
Gallery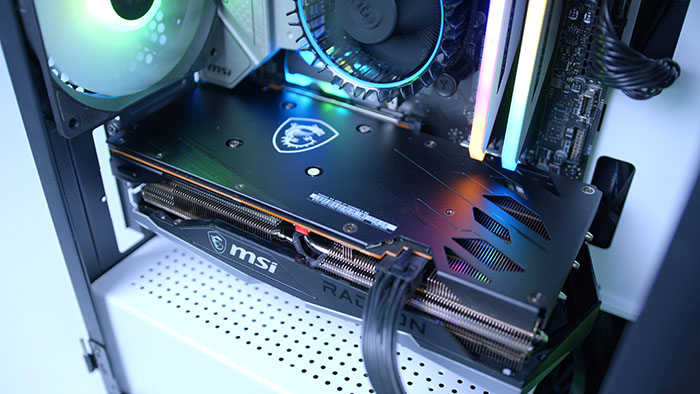 Video