Introduction
Now is as great a time as ever to put together your first gaming PC build, or pick yourself up a nice storage upgrade for your system. With the prices of speedy SSDs becoming increasingly more affordable, it makes sense to pick up some fast storage to give you a great performance boost.
But how do you decide which SSD is best for you? With a plethora of options available on the market, it can be difficult to decide if you should pick up a SATA drive, or perhaps an M.2 option instead. We've put together a list of our favourite SSDs we can confidently recommend here at GeekaWhat. In this guide you'll find a range of options, each suited to different builds based on budget, form factor and raw performance.
Suggested Article: What is an SSD & Do You Need One For Gaming?
What is an SSD?
Standing for Solid State Drives, these storage options come in many different shapes and sizes. SSDs are faster than any available hard drive on the market because they use NAND flash chips. These chips were commonly seen in USBs and mobile devices before hitting the mass storage market.
The main reason SSDs are so much faster is because they have no moving parts within them. Hard drives use a series of mechanical parts and magnetic tape in order to function, but SSDs just use flash chips.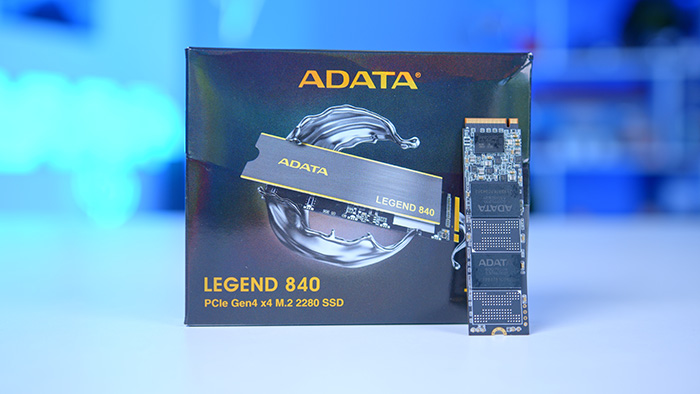 These chips can offer up to 10x higher speeds than any hard drive, and with the constantly evolving generations of PCI-E, drives are only getting quicker. The price of an SSD can vary significantly based on many factors, including the type of flash chips used, maximum speed, capacity and endurance.
M.2 VS SATA – Which is Better?
The major difference that sets M.2 and SATA drives apart are the read and write speeds available, two metrics we've covered in depth in our What is an SSD article. Due to the fact that M.2 drives use PCI-E lanes for bandwidth, they are incredibly fast when compared to SATA drives – with much more bandwidth available to them. With the extra speed of an M.2 drive, inevitably comes extra cost. SATA is generally much cheaper than M.2, and although they can't hit the same read and write speeds, they are still a competitive option and much quicker than a hard drive.
So which option is better for you? Unfortunately, the answer isn't definitive, and depends on a number of factors. If we're talking solely about raw performance, then a Gen 4 M.2 drive will suit you better, but any buying decision is based on far more than performance alone. A solely budget-oriented buyer will always be better suited to SATA SSD options, where drives are slower but come in at a much lower performance per GB.
For consumers that don't lie on either extreme end of the spectrum, we'd say a Gen 3 or Gen 4 NVMe drive is likely to be the best bet. Gen 4 drives will give you the best performance, but don't trade in too much capacity for this performance upside. A fast drive is only a good bet if you have enough capacity to really make the most of it.
Our Best SSD Recommendations
The SSDs we've picked out provide a good mix of budget options, and more expensive, high performance drives alike. Many of the SSDs we've picked out have featured in a PC Build on our website or on our YouTube channel where you can see them in action. Alternatively, we've also amassed a collection of SSD reviews on our website which will give you a more concrete idea if these SSDs are worth it for you, in terms of performance and value for money. These drives are ordered by performance, getting progressively better (and more expensive) as we go.
1. Kingston A400
The Kingston A400 is one of the best SSDs that money can buy when it comes to price per GB. There are multiple size configurations of this drive, so if you want a smaller capacity, or you're planning to use this drive for mass storage, then you have both options. For those wanting to pick up an M.2 drive, the A400 also comes in an M.2 form factor.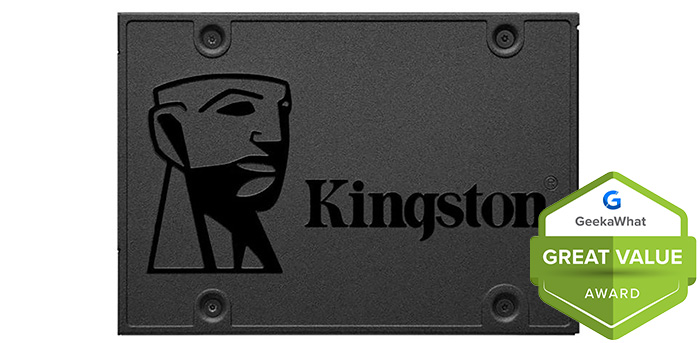 2. Samsung 870 EVO
Samsung's EVO SSDs are some of the best available on the market, and the 870 EVO is one of those drives. Although this drive is slightly pricier, your read and write speeds are a fair bit higher, and you have the option to pick up a 4TB drive. This makes this drive a great bet for an affordable, but durable, high capacity mass storage drive.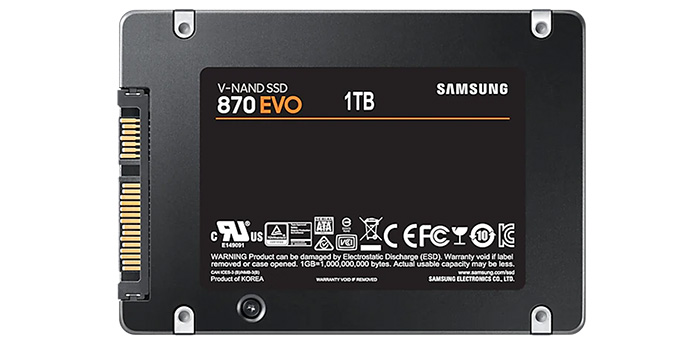 3. XPG Spectrix S20G
The XPG Spectrix S20G is one of our favourite drives, an SSD that we've featured in plenty of builds and its own standalone review. One unique feature that makes this drive standout is the RGB heatsink. Not only will you have improved thermal efficiency, but the benefit of some added flair for your build. Not to mention, the significant increase in read and write speeds compared to a SATA SSD is a major selling point. Overall, this is a brilliant M.2 drive for a very good price.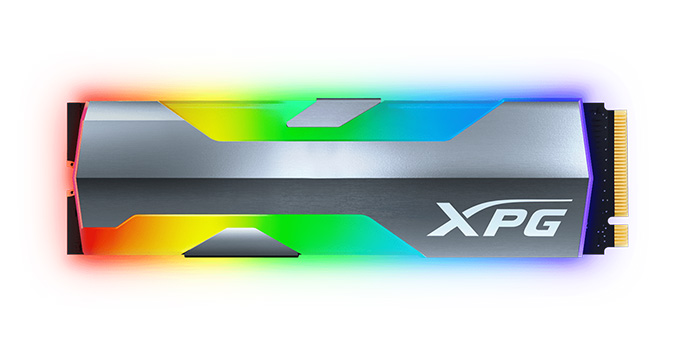 4. WD Blue SN570
Western Digital's SN570 offers some strong competition against the XPG Spectrix S20G. Offering multiple capacities, each at a reasonable price, this M.2 drive brings great performance. If you're not too concerned with aesthetics or an integrated heatsink, then we'd definitely recommend picking up this drive.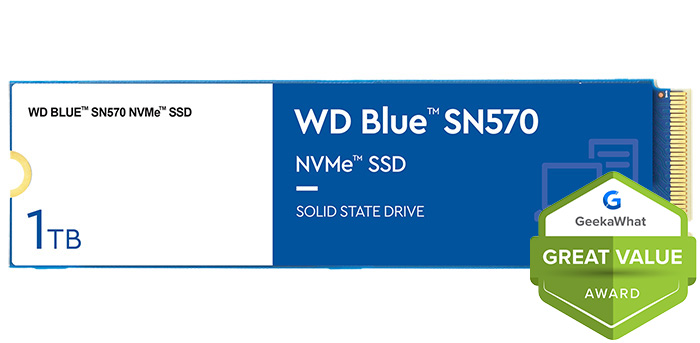 5. Seagate Barracuda 510
Seagate's Barracuda 510 is one of the highest performance drives available on the PCI-E Gen3 interface. Boasting over 3000MB/s for both read and write speeds this drive will definitely demonstrate the power of PCI-E storage. With capacities up to 1TB, you've also got plenty of choice to get this speedy drive into your next build.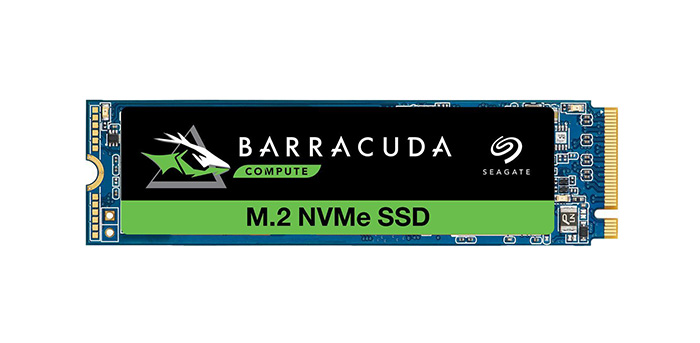 6. Samsung 970 EVO Plus
Samsung's 970 EVO Plus drive is one of the top-end drives available on the PCI-E Gen3 interface, with read and write speeds capping out at 3500MB/s and 3200MB/s respectively. Not only this, you've got plenty of choice when it comes to capacities, with Samsung offering 250GB to 2TB choices. This drive is a must have if you've got some extra money to spend on your storage.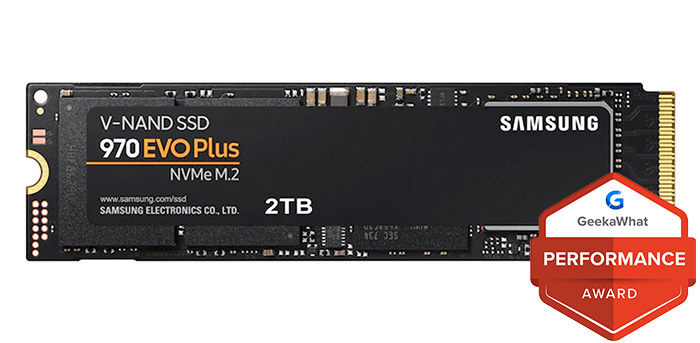 7. WD Black SN850
Western Digital's SN850 is one of the first drives to be introduced alongside the Gen4 interface. This drive also features a heatsink variant that is compatible with the Sony PlayStation 5 and better for system thermals. This drive is very reasonably priced considering the how fast the read and write speeds are.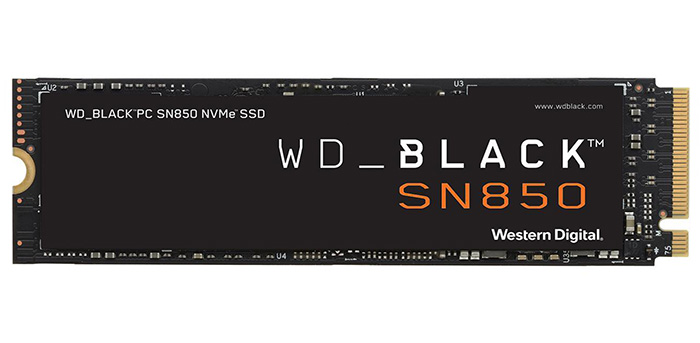 8. Sabrent Rocket 4 Plus
The Sabrent Rocket 4 Plus is another incredible drive that came along with the upgrade to PCI-E Gen4. This drive essentially doubles that of the above Samsung 970 Evo Plus. The bonus feature of this drive is that for some extra cash you can pick up a PlayStation 5 heatsink, enabling the rocket plus to be compatible with your PS5.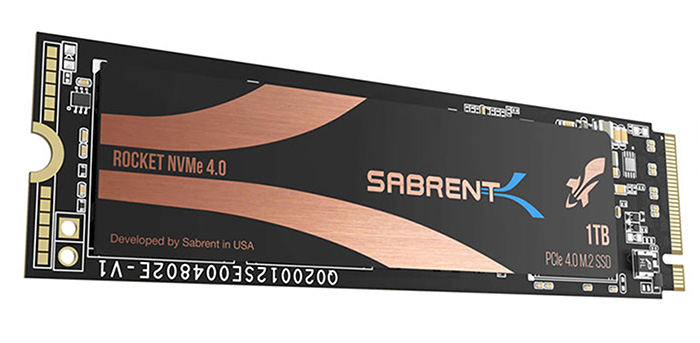 9. Samsung 980 Pro
Samsung's 980 Pro is one of the drives on the Gen4 standard to be considered a 'top-dog' in the SSD market. This is definitely one of the more expensive options, especially when looking at the higher capacity variants, but you get what you pay for. The heatsink version might be worth picking up for better thermal efficiency, or compatibility with a PS5. You can also check out how this drive performed in a high-end build we recently put together.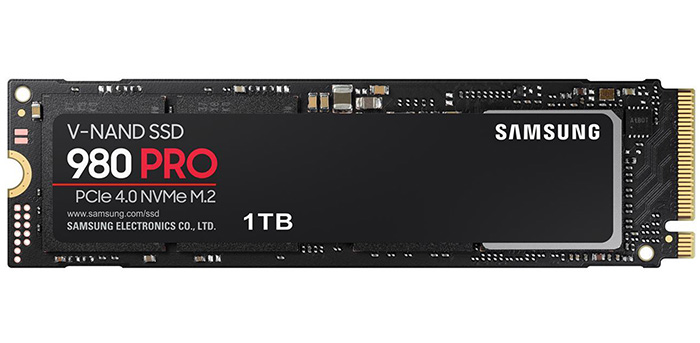 10. Seagate FireCuda 530
The Seagate FireCuda 530 is currently the best available drive on the market in terms of high performance storage. This drive has the highest read and write speeds we've ever seen and is one of our favourites to put into powerful builds. If you've got the money to pick up this drive then you won't be disappointed, and if you're unsure you can check out our review on the FireCuda 530 to learn more!