Introduction
NVIDIA's latest series of graphics cards are some of the most powerful components we've seen in quite some time. The RTX 3000 series of GPUs set the bar rather high, demonstrating exceptional performance with every SKU that NVIDIA released. The RTX 4000 range of graphics cards have blown the known metrics out of the water with all of the new cards offering massive performance bonuses, alongside refined technology that make them a tantalising offer.
But with these new cards priced exorbitantly high, it has been rather difficult for the majority of consumers to justify purchasing a new RTX 4000 GPU. However, with new RTX 4000 laptops on the horizon, these might provide a better option for those looking to play their favourite titles without any hindrances. But what RTX 4000 laptops are available right now? And are they any better than the desktop offerings?
We'll be answering all of these burning questions, with a review of Gigabyte's brand new AORUS 15 BSF Gaming Laptop. This beast of a gaming machine houses some of the best components money can buy, and we'll be testing how good this laptop is for modern games in a series of benchmarks!
Buy the Gigabyte AORUS 15 BSF on:
Suggested Article: Intel Core i7 13700K Review – Intel's Hidden Performance Gem
NVIDIA Laptop GPUs – What Are They?
For the consumers looking at gaming laptops with scepticism, I fully understand when you're coming from. Gaming laptops back in the day were overpriced, and frankly not worth it when it came to performance, but they've come quite a long way since then. The biggest improvement that we've seen when it comes to laptop performance, are the graphics cards.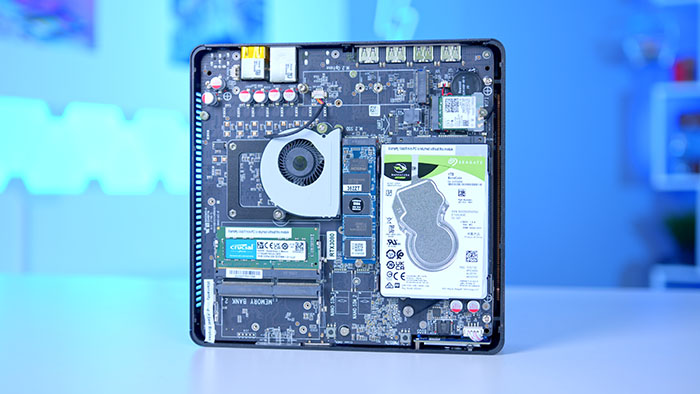 But what is a laptop GPU, I hear you ask? Laptop graphics cards are effectively dumbed down versions of their desktop counterparts. Because laptops are much smaller when it comes to form factor, these graphics cards are trimmed down to fit inside a small chassis, this means that cooling can be complicated at times. Laptop GPUs are also fundamentally different when it comes to power usage and efficiency. In order to ensure your laptop doesn't turn into a fireball with a screen, laptop GPUs consume much less power overall due to the limitations of the silicon, which in turn, means laptop graphics cards are generally weaker.
This doesn't necessarily mean that laptop graphics cards are bad, but it does mean that your laptop GPU won't perform as well as it's desktop counterpart. For context, an RTX 3080 Ti laptop GPU, aligns more with an RTX 3070 when it comes to performance. This is unfortunately the major caveat that comes with picking up a gaming laptop, but these machines are still rather powerful, regardless of their limitations.
Gigabyte AORUS 15 BSF Design and Aesthetics
Looking at the aesthetic and design of the AORUS 15, immediately you're greeted with a sleek and thin laptop with a glossy black chassis. Various AORUS logos are scattered around the laptop, along with a chrome reflective logo centrefold on the top of the laptop. Opening up the lid and looking at the front, you'll be able to see a chiclet style keyboard with relatively bold lettering, and a matte black trackpad, reducing fingerprint connectivity. Once powered, the keyboard has three RGB lighting zones which provide some additional flair. These can of course be customised in Gigabyte's in-house software, which comes preinstalled on the laptop.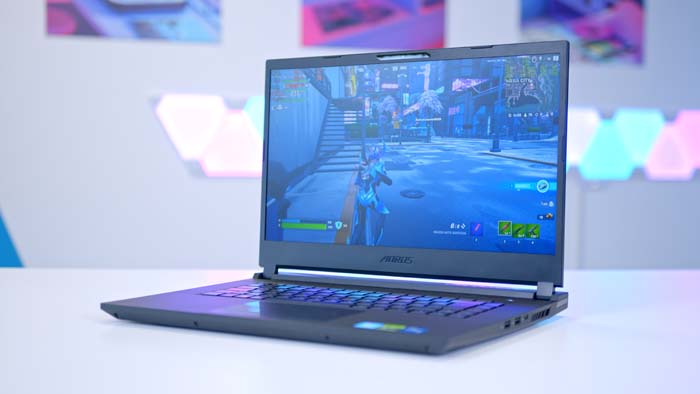 The RGB backlighting turns off when the keyboard when it is not in use, which is quite a nice touch. Overall, the main portion of the laptop seems to be relatively strong overall, rather simplistic, but I prefer this to crazy RGB lights. The laptop itself isn't gigantic, sitting at 36cm wide, and 27.2cm deep, but it is somewhat hefty, clocking in at 2.39KG. This laptop should fit into a medium sized bag with relative ease, but I would recommend a carry case, just so the metal chassis doesn't get scratched.
All in all, I'd say I'm pretty content with the design. Gaming laptops can be rather big and bulky, but Gigabyte have slimmed the chassis down, making this model very portable. Ideally I'd prefer it to be a little bit lighter, but a couple of kilos won't feel too heavy once it's in a rucksack or a messenger bag. Some consumers might not be happy with the more minimalist design, but I prefer the flashiness to be 'quieter', especially when you're on a train or sitting in a café. Overall, I'd say the design is a win, well done Gigabyte.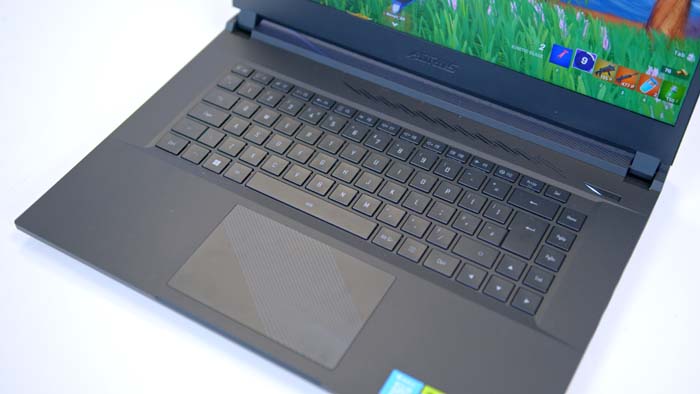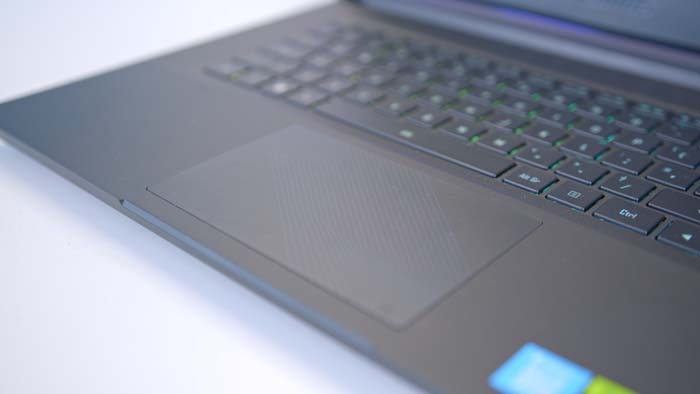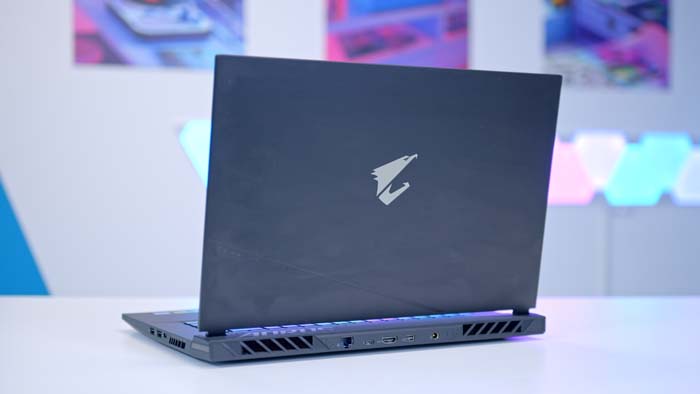 Key Specs and Features
In this section we'll be delving into the key specs and features of the AORUS 15, followed by some performance metrics afterwards. The AORUS 15 is absolutely loaded to the brim with excellent features and top-end components, so we've broken down all of the standout ones below.
AORUS 15 Specs
Key Specs
Gigabyte AORUS 15 Gaming Laptop
CPU
Intel Core i7 13700H
Graphics Card
NVIDIA GeForce RTX 4070
RAM
16GB DDR5 4800MHz
Storage
1TB Gigabyte Gen4 NVMe SSD
IO Ports
Left Side: USB 3.2 Gen1, Audio Combo Jack
Right Side: 3x USB 3.2 Gen2
Rear Side: Thunderbolt 4, HDMI 2.1, Mini DP 1.4, RJ45 Ethernet, DC in
Display
QHD 2560×1440 165Hz
WiFi
WiFi 6E
Operating System
Windows 11
Battery
99Wh
[adrotate banner="7″]
Features
Gorgeous 1440P 165Hz Display
The first feature, consumers will immediately notice is the excellent high resolution 1440P screen. The vibrant screen offers a sharp and clear image quality, whilst the high refresh rate ensures you can play your games with minimal tearing and stuttering, providing a fine balance between smoothness and immersion.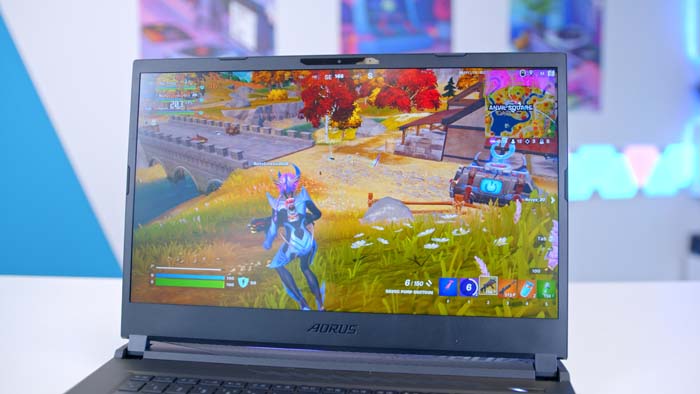 The AORUS 15 display is clocked at 165Hz straight out of the box, which will save you having to fiddle around with the refresh rate in your Windows settings. When it comes to games, you'll need to make sure that your resolution is set to 1440P in the in-game display or graphics settings.
Windows Hello Camera
Webcams are generally a standard on the majority of gaming laptops, but Windows Hello compatibility being included is more of a recent addition. The AORUS 15 offers a 1080P webcam which has a built in microphone, but it also supports Windows Hello face authentication, allowing you to easily log into your laptop. Although this wouldn't be a deal-breaker for me if it wasn't included, it is great to see.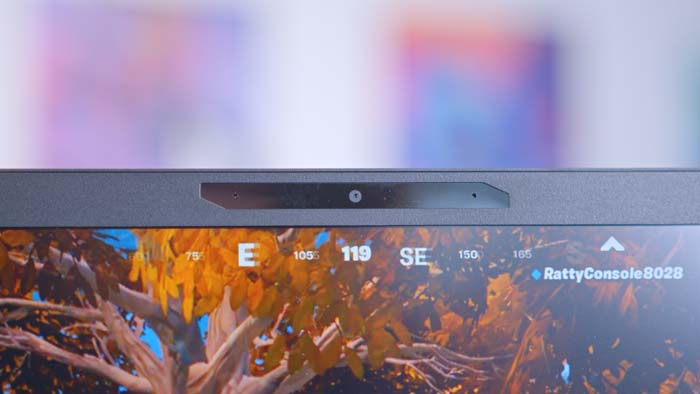 Solid IO Options
Despite being a laptop, the AORUS 15 has a solid set of ports for consumers to choose from. On the right side of the laptop are three USB 3.2 Gen2 ports, with one Type-C and two Type-As. This side would primarily be used for peripherals and accessories, such as a mouse and keyboard.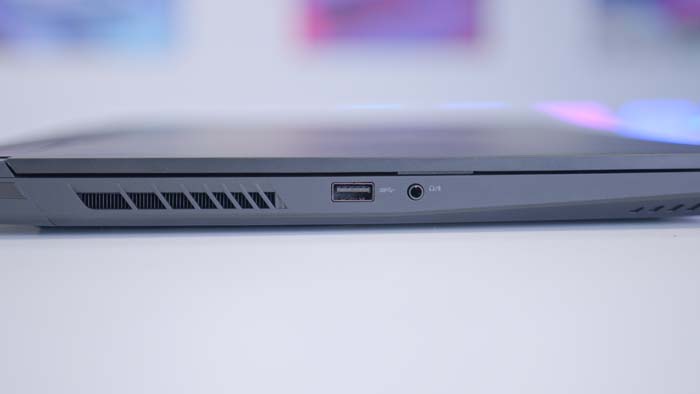 On the left side is a USB 3.2 Gen1 port, and an audio combo jack, this would also be used for any peripherals and possibly a headset. On the back is a Thunderbolt 4 port, which could be used for an eGPU enclosure, or for lightning speed transfers. Consumers also have access to two an HDMI 2.1 port, a Mini DisplayPort 1.4 option, RJ45 ethernet, and your DC in power. This is an exceptional amount of ports for a laptop, and more than enough for users to equip themselves with a full gaming setup with extra room for monitors.
[adrotate banner="7″]
Reasonable Audio Setup
Laptops can be a bit hit and miss when it comes to speaker quality, but Gigabyte have definitely put some focus into the audio on this laptop. The AORUS 15 has two 2W speakers that utilise DTS:X Ultra Audio technology. This codec provides more customisability to audio, and is ideal for headphone or surround sound speakers.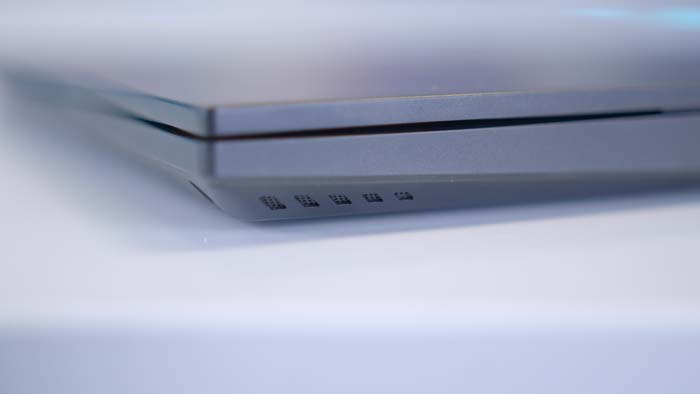 Room for Upgrades
Although we wouldn't necessarily recommend opening up your laptop if you're not particular familiar, there is some space for upgrading. Consumers have access to a second Gen4 NVMe slot, providing the ability to upgrade storage capacity. The AORUS 15 also supports 64GB of DDR5 RAM in total up to 4800MHz. Users can pick up a couple of 32GB SODIMMs providing some extra performance with more RAM.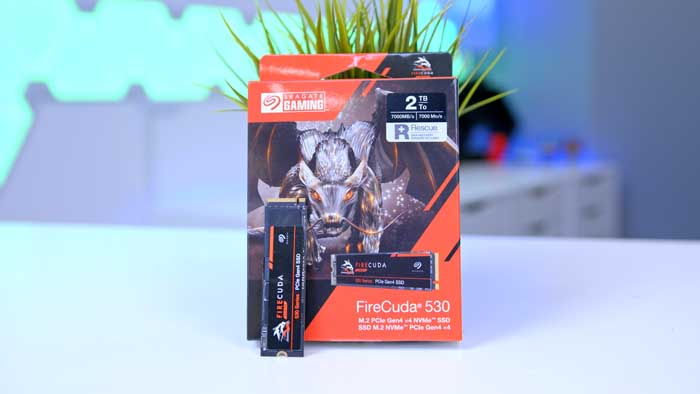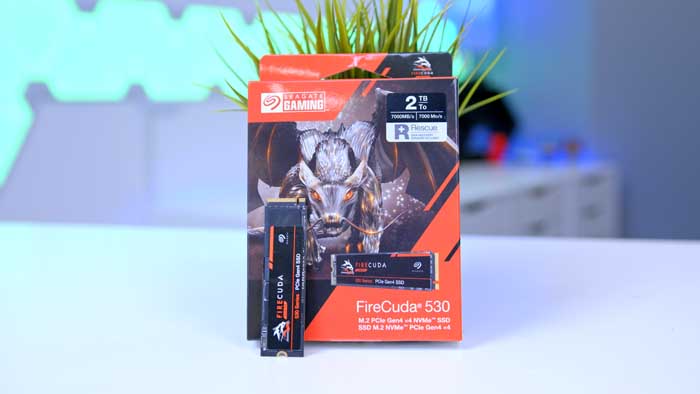 Gaming Performance Benchmarks
Now for the most important part of this article – the benchmarks. We've put the AORUS 15 through the wringer with our suite of gaming benchmarks, determining how this laptop fairs in some of the most popular gaming titles in a variety of settings. All of our full gaming runs are uploaded to our component testing channel – Benched, where you'll find a plethora of components being tested in a myriad of popular games.
Cyberpunk 2077
For our first benchmark, we tested Cyberpunk 2077 at 1440P with Frame Generation turned on, with Ray-Tracing both enabled and disabled. In our Ray-Tracing benchmark, the AORUS 15 was able to offer around 65FPS on average. Frames jumped up to around 75 or so at the maximum, with lows of 60 in certain areas. I'd say for a laptop graphics card, this is incredibly strong. Frame Generation is really propping up the AORUS 15 with Ray-Tracing turned on, but the visual quality is excellent, definitely a win for NVIDIA and Gigabyte on this front.
RTX On, Frame Generation On
RTX Off, Frame Generation On
In our second benchmark with Ray-Tracing turned off, frames leapt up to the 100FPS mark. We saw lows of around 99, with highs close to 110FPS. There is a substantial different with Ray-Tracing disabled in this benchmark, and this is the setting I imagine most consumers will utilise. Frame Generation is really stretching its legs here, offering exceptional framerates, with minimal loss on quality. Very impressive to see.
Cyberpunk Gameplay
We also decided to run a proper gameplay benchmark to see how the AORUS 15 would fare with variable intensity. In gameplay run, framerates were relatively consistent. The AORUS 15 was able to maintain around 100FPS on average with lows of 90 in high intensity areas. It is very clear that this laptop is able to handle one of the most intense games on the market, which is a good indicator for the rest of the benchmarks in this article.
F1 2022
In our first Ray-Traced F1 2022 benchmark, we saw an average framerate of around 106FPS, with lows down to 100, and highs sitting at the 115FPS mark. Gameplay was very consistent during this run, there weren't any massive drops or stutters. Visually the game looks incredible, and although the PC was definitely feeling the burn based on the noise levels, performance was strong. NVIDIA's Frame Generation is definitely showing how capable it is in this benchmark.
RTX On, Frame Generation On
RTX Off, Frame Generation On
For our non-RTX benchmark, performance didn't seem to change much here. Even with Frame Generation enabled, we were only able to gain around 20 frames extra, showing an average of 130FPS or so. This is still extremely strong overall, and we're not disappointed with performance, but weirdly, it may be more beneficial to play F1 with Ray-Tracing turned on, as the performance gain with it off isn't huge.
[adrotate banner="7″]
Marvel's Spider-Man Miles Morales
In Miles Morales, we dialled back the Ray-Tracing, and just looked at performance with and without Frame Generation enabled. When Frame Generation was turned on our average framerate sat around the 100FPS mark, but frames were generally quite up and down. There were times where we'd hit low 80s, and other points where 110FPS was entirely viable. I'm not saying this is a bad experience, but I was hoping for slightly more consistency. Regardless, this was more than playable and very smooth overall, but Frame Gen might not be ideal for this title.
Frame Generation On
Frame Generation Off
When Frame Generation was turned off we saw a fairly reasonable dip in framerate down to 78-80FPS. Frames in this game are very jumpy, and there were certain points where we dropped down to 60FPS which I would say is the bare minimum for a laptop of this calibre. But in areas of steady gameplay, we saw a consistent 90 frames at times. Needless to say, Frame Generation isn't a necessity for this game, but there's definitely benefits in terms of consistency when it's enabled.
Fortnite
And finally, in Fortnite we dialled back our resolution to 1080P, and tuned the settings to down to Competitive. We use this benchmark as a way to ascertain how components handle an Esports style game. In this gaming run we saw framerates skyrocket to around 200FPS on average. There were some minor dips here and there, but 200 frames was relatively consistent across the entire length of the benchmark.
There isn't much to be said about this particular run, consumers would easily be able to play this game at a high refresh rate, with buttery smooth gameplay and visuals. The RTX 4070 laptop GPU can definitely handle Fortnite at 1080P, and we weren't expecting any less.
Our Thoughts
Things We Like
Excellent performance: The AORUS 15 is an extremely capable laptop when it comes to modern games. Our benchmarks show that this laptop was fully able to handle Ray-Traced titles at 1440P, with consistent framerates throughout. NVIDIA's Frame Generation is definitely helping matters here, but the RTX 4070 is a very powerful GPU, even with Frame Generation or DLSS entirely turned off.
Modern and sleek aesthetic: I'm a huge fan of the overall design. Gigabyte have made the AORUS 15 nice and slim, so it can easily fit in a backpack, or laptop bag. This makes it ideal for those who prefer a portable setup, or for consumers that enjoy a minimalist experience. The matte black design with and RGB keyboard honestly looks awesome, definitely a win for Gigabyte on the aesthetic front.
Windows Hello Camera: Although this is a smaller one, I'm very happy that Gigabyte have included the Windows Hello camera. It adds to the relatively seamless experience of buying a gaming laptop, by providing facial recognition. As I said, this isn't a huge feature, but its a nice usability option that provides s
Things We Don't Like
Very expensive: Gaming laptops always come with a bit of a premium due to their nature, in the sense that you're getting a full system with a mouse, keyboard, speakers, and monitor, in one device. However, with the AORUS 15 sitting at the nearly $2000 mark, this is not a cheap laptop by any means. The price tag is somewhat justifiable based on the performance metrics, but this is definitely not geared towards the budget end of the spectrum.
Comes with gross bloatware: I despise bloatware. It takes away from the user experience, because as soon as you've booted up your machine you're faced with numerous installs, some of which you haven't even agreed to. Although the AORUS 15 isn't as heavy on the bloatware front, I still wasn't a big fan of Gigabyte installing their own software, various pieces of NVIDIA applications and anything else they could throw on there that was depicted as 'gamery'.
Quite loud under intense workloads: As you can probably expect, when this laptop is under a fair bit of stress, it tends to be rather loud. Fans are dialled up to 100, and are trying their best to keep thermals at a reasonable level. I can't entirely hold it against Gigabyte for not creating a silent gaming laptop, but this won't be ideal for those that prefer a silent system.
[adrotate banner="7″]
Conclusion
Gigabyte AORUS 15 BSF Laptop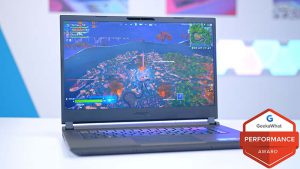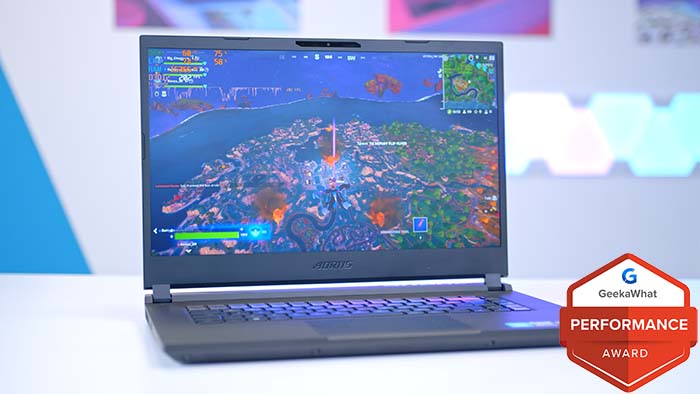 Product Name: AORUS 15 BSF Laptop
Brand: Gigabyte
Features

Design

Performance

Value For Money
Summary
Gigabyte's AORUS 15 BSF Gaming Laptop is one of the best offerings that we've seen this year in terms of performance. This beastly machine can easily handle 1440P gaming with Ray-Tracing enabled, and I imagine some workstation applications wouldn't go amiss either. The design is excellent, Gigabyte have really tuned into the minimalist aesthetic providing a sleek design that is both quite thin and not very heavy either. This is a rather pricey model when compared to other options that we've seen in the past, but I genuinely think it is justifiable. If you're looking to play modern titles at 1440P with no frame drops and consistently smooth gameplay, this laptop is perfect choice. The AORUS 15 is not geared towards the budget end of the spectrum, but if you consider that you're paying for a full system, I think Gigabyte have mostly hit the nail on the head with the price. We'd like to see the price drop down maybe around $200, but I do think you get what you pay for here, and what you're paying for is a powerhouse of a gaming laptop!
Pros
✅ Exceptional performance metrics at 1440P.
✅ Design and aesthetic is great.
✅ Price point is mostly justifiable.
Cons
❌ Loud when under intense workloads.
❌ Pre-installed with some bloatware.
❌ No Windows 10 option.