Introduction
With buyers wanting ever-more performance from their Gaming PCs, manufacturers AMD and Nvidia are constantly improving their flagship cards in a bid to win the enthusiast segment of the market. For the last few years, Nvidia have resoundingly held the top spot, and with the RTX 3090Ti, Nvidia look to keep that position. But just how different is it to the RTX 3090, a GPU that already touted top end performance?
With GPU prices dropping by the day, top-end cards like the RTX 3090 and 3090Ti are becoming that bit more affordable, which begs the question: is the top-end RTX 3090 enough for 4K gaming? Or instead, do you need the more pricey RTX 3090Ti for true top-tier performance.
Suggested Article: AMD RX 6950XT vs Nvidia RTX 3090Ti – Which Card is Better & What Are the Differences?
Versus Battle
Nvidia GeForce RTX 3090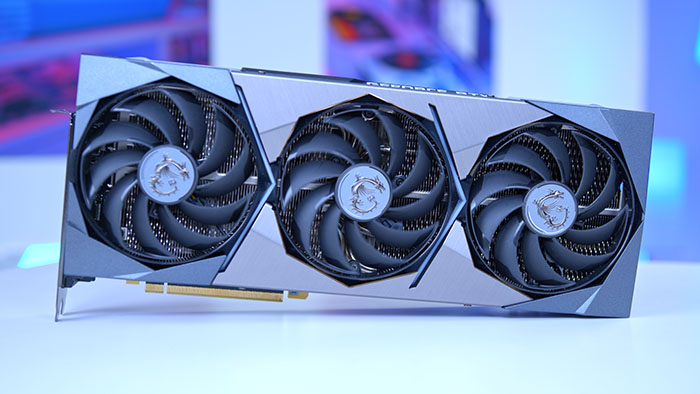 | | |
| --- | --- |
| Memory Capacity | 24GB GDDR6X |
| Boost Clock Speed | 1.70GHz |
| RT Cores | 82 |
| CUDA Cores | 10496 |
| TDP | 350W |
| Release Date | September 2020 |
| Price | Check Price on Amazon |
Nvidia RTX 3090 Specs
Nvidia's RTX 3090 was the second flagship card to launch within the 3000 range of GPUs. The 3090 was advertised as the next big innovation in graphics card technology and was an exciting launch. This was Nvidia's first ever '90' card. Previously the range had topped out at '80Ti' designations, with a professional-oriented Titan card also available. After the incredible performance of the RTX 3080 it almost seemed impossible for Nvidia to top themselves, but the 3090 is dressed to impress.
You won't be surprised to find out that the RTX 3090 is stellar in pretty much everything gaming-wise. If you're looking to play 1080p, 1440p and 4K with Ray-Tracing-enabled, the RTX 3090 has you covered.
Specs-wise, the RTX 3090 is absolutely loaded when to comes to tech. With a whopping 24GB of VRAM (an amount great for rendering and video editing, as well as gaming), 82 RT cores and more than 10,000 CUDA cores, it's great card on paper. This spec boost does come with an inevitable power consumption rise, with the cards TDP standing at a large 350W.
In terms of pricing, the RTX 3090 is definitely an expensive card. This specific variation sits just below the $1500 mark (MSRP, source: Nvidia.com) with AIB variants priced slightly higher.
Buy the MSI Suprim X RTX 3090 on:
---
Nvidia GeForce RTX 3090Ti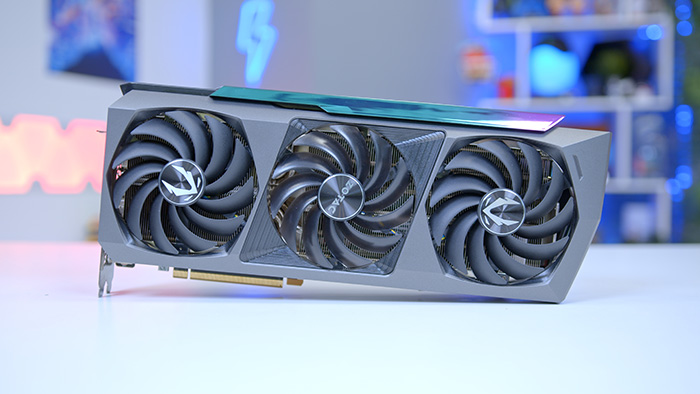 | | |
| --- | --- |
| Memory Capacity | 24GB GDDR6X |
| Boost Clock Speed | 1.86GHz |
| RT Cores | 84 |
| CUDA Cores | 10752 |
| TDP | 450W |
| Release Date | March 2022 |
| Price | Check Price on Amazon |
Nvidia RTX 3090Ti Specs
The RTX 3090Ti is the most powerful card in Nvidia's 3000 series line-up, and came as somewhat of a surprise when it launched in early 2022. The card looked to stave off the threat from AMD's RX 6950XT, a card designed by AMD to wrestle at the top end of the market. This GPU concluded the range of Nvidia 30-series cards, retailing for a price point never really seen before in the GPU market.
Similar to the 3090 non-'Ti' variant, this card is an absolute powerhouse when it comes to performance. This card thrives in pretty much every category, and even Ray-Traced games won't make this card falter. The RTX 3090Ti also holds up very well in work-based applications such as Blender, AutoCAD, DaVinci Resolve, or Adobe Premiere Pro. Despite the extremely high price tag, the 3090Ti will provide end-users with top tier performance for a good while, ripping apart the latest titles at 4K.
As fas as hardware is concerned, the 3090Ti isn't hugely different from the RTX 3090, other from clock speed and some extra cores here and there. The major point to note is the increased wattage that facilities the higher clocks here. The 3090Ti has a 100W increase on the 3090, going up to 450W. This means you will need a 1000W power supply or higher in order to power this GPU.
Buy the Zotac Gaming RTX 3090Ti on:
---
Our Testing Methodology
Our approach to testing follows a rigorous standard where we provide real-life context for how a system or component performs. This involves benchmarking each component within a game, using a designated, repeatable run. This will allow you to know exactly how the cards in our test will perform in your favourite titles. We also match up GPUs with balanced CPUs for our tests. In this instance, we've paired the RTX 3090 and RTX 3090Ti with an Intel Core i9 12900K processor.
Benchmarking Performance
All of the full benchmarking runs that we do of graphics cards feature on our very own YouTube channel – 'Benched'. There you'll find performance metrics of the latest and greatest GPUs that we've got access to being benchmarked in triple A and popular Esports titles. How's that for testing transparency?
Apex Legends
First off, in Apex Legends, both the 3090 and 3090Ti performed extremely well at 4K. Both of these cards sat at the top-end, outperforming AMD's range-topping RX 6950XT. It's good to see that these cards are able to more or less hit a reasonable refresh rate speed, while still pumping out 4K resolution in this fast-paced title.
GTA V
In GTA V, unsurprisingly, both of these Nvidia titans demonstrated stellar performance in 4K settings. Both cards were able to hit over the 144FPS mark, meaning you'll have a buttery smooth experience to match up with the high-quality visuals. GTA V isn't extremely well optimised so its relatively impressive to see even powerful cards such as these hit the high frames that they did.
COD Warzone
In COD Warzone, we were left feeling a little bit disappointed from the performance of the 3090. We still hit over 100 frames at 4K, but Team Red's top-end cards managed to outshine Nvidia's titan – the 3090Ti. AMD does tend to do better in niche scenarios, but its a shame to see Nvidia almost falter in performance compared to AMD.
Fortnite
In Fortnite, the RTX 3090 surprised us. This card should perform relatively well at such a low resolution, but the 3090 was only able to hit around 165 frames on average. Although this is good for a 144Hz refresh rate, the 3090 should definitely be able to strive for higher frames overall. The 3090Ti showed off its power at 1080P with 206 frames on average. We can't say that either of these cards were performing poorly because this is simply not the case, and they are undoubtedly GPUs better suited to to 4K than 1080p gaming.
Gaming PC Builds
Both of Nvidia's top-end cards have featured in PC builds that we've put together on our YouTube channel. These videos will give you some context as to how these GPUs will perform, and also a guide on how to build a truly insane gaming PC!
The Ultimate $5000 Gaming PC Build
Insane RTX 3090 Gaming PC Build
Conclusion
Circling back around to the question we asked at the start, what are the differences between the RTX 3090 and 3090Ti? In short – not a massive amount. When looking at the differences between cards in a particular generation, the separator between cards is often negligible (unless you're comparing a low-end card to one of the top-end ones). The RTX 3090 and 3090Ti have very similar hardware, with the only major point of comparison being the need to upgrade to a 1000W PSU if you pick up the 3090Ti.
So then, should you buy a 3090 or 3090Ti. I can't help but feel the 3090Ti is the better buy if you have the kind of cash lying around for either of these cards. These are GPUs aimed solely at the top of the market. The type of consumer that decides to buy either of these cards will probably fall in the "I have money to burn" category, or be someone who is looking to build a PC that doubles as a workstation. For those where time is money, and performance can save time, the 3090Ti is the one for you.