Introduction
With the ever-looming release of Nvidia's rumoured RTX 4000 cards, we're starting to see prices for the entire 3000 series range drop. This doesn't come as a shock to most consumers as Nvidia are trying to shift as much stock as possible for the release of these new powerful GPUs.
But this begs the question, which card should you pick up when the prices drop? And what's the difference between them? Today, we'll be answering those questions with a versus battle of Nvidia's budget titans, the RTX 3050 and RTX 3060. We'll be delving into the hardware specifications, pricing and rounding it off with some benchmarks to show which of these cards is the better buy!
Suggested Article: Best GPUs to Buy in 2022!
Versus Battle
Nvidia GeForce RTX 3050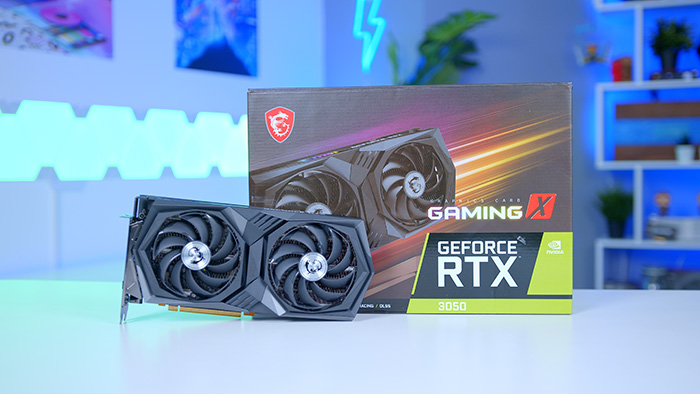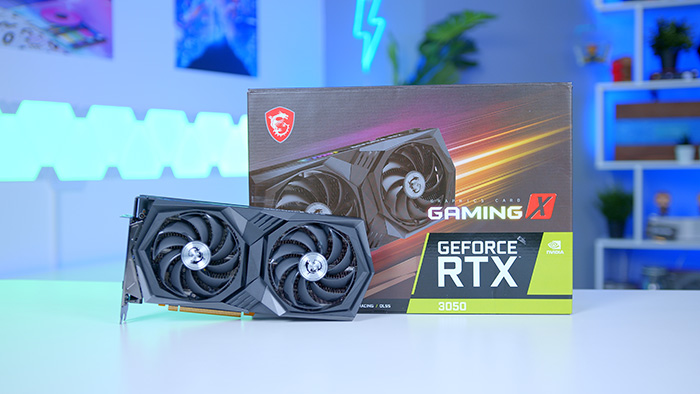 | | |
| --- | --- |
| Memory Capacity | 8GB GDDR6 |
| Boost Clock Speed | 1.78GHz |
| RT Cores | 20 |
| CUDA Cores | 2560 |
| TDP | 130W |
| Release Date | January 2022 |
| Price | Check Price on Amazon |
Nvidia RTX 3050 Specs
January of 2022 was an exciting year for graphics cards as we saw the release of this budget titan – Nvidia's RTX 3050. This card was set to blow AMD out of the water, and Nvidia did not miss the mark on this goal. Consumers could sink their teeth into a budget-oriented card that held up extremely well at 1080p resolution in most games.
The only area where the RTX 3050 falls flat is higher resolutions like 1440p and 4K, as well as when Ray-Tracing is enabled.
The biggest selling point of this card was to bring affordable high performance to the masses, which is a philosophy we firmly believe in at GeekaWhat. Currently you can pick up the 3050 for MSRP, and there are rumours that the price of this card could drop even further later down the line. As we alluded to above, this card is positioned at the budget end of the market, providing excellent frames in games for a relatively low cost.
In terms of specs, the RTX 3050 has around half the amount of CUDA cores that the RTX 3060 does, but with a slightly higher clock speed and less graphical memory.
In terms of the price, the 3050 strives to be one of the best budget cards in the GPU space, and most would agree it achieves this. The 3050 also doesn't have much by way of competition, setting it up to perhaps be the 'King of Budget Gaming'…. at least for now!
Buy the MSI Gaming X RTX 3050 on:
Nvidia GeForce RTX 3060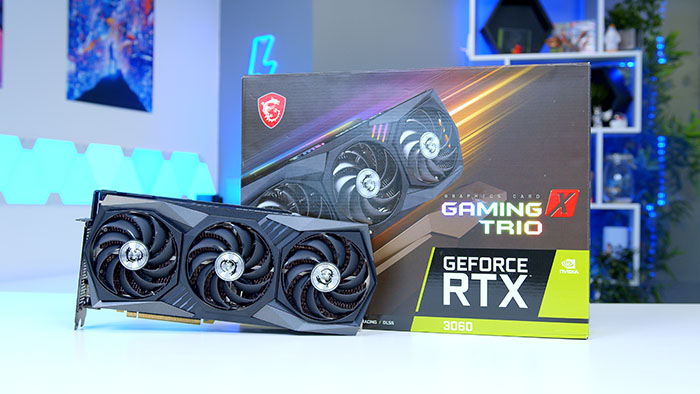 | | |
| --- | --- |
| Memory Capacity | 12GB GDDR6 |
| Boost Clock Speed | 1.67GHz |
| RT Cores | 28 |
| CUDA Cores | 3584 |
| TDP | 200W |
| Release Date | February 2021 |
| Price | Check Price on Amazon |
Nvidia RTX 3060 Specs
Nvidia's RTX 3060 was the one of the earlier GPUs to release within the 3000 series line-up of cards. Boasting slightly better specs than the RTX 3050, this card rivals AMD's very own 6600XT and later released 6650XT. This card is positioned more towards the budget end of the market, but could arguably be a mid-range card. The 3060 thrives in the 1080p gaming space, but can soar even further at 1440p with Nvidia's matured DLSS enabled.
Not too dissimilar from the 3050, but the only areas where the 3060 tends to fall flat is within Ray-Traced games and higher resolutions (specifically 4K).
Looking at the specs, the biggest area of note is the larger amount of VRAM capacity on the 3060. Here we're looking at 12GB instead of the regular 8GB that tends to feature on the majority of Nvidia cards at the budget and mid-range brackets.
The 3060's strongest point is its price point. Now that cards are more readily available for near MSRP, it's a GPU which ticks lots of boxes on the value for money front. Needless to say Nvidia's 3060 is not a card to be ignored, nor trifled with if you're looking to pick up a more budget oriented GPU that thrives at high settings, 1080p gaming.
Buy the MSI Gaming X Trio RTX 3060 on:
Benchmarking Performance
All of the benchmarks that we provide feature from our very own YouTube channel: 'Benched'. There you'll find full runs of some of the latest Triple A and Esports titles to gauge performance with plenty of stats and graphs to supplement.
Fortnite
In Fortnite we're seeing the RTX 3050 and RTX 3060 perform extremely well, with the 3060 outperforming AMD as a nice bonus. The RTX 3050 also brings strong performance, peaking slightly over the 100 frame mark. It is a shame that neither of the cards can hit a 144Hz refresh rate, but awesome to see both of these budget cards hold up well at high settings.
COD Vanguard
In COD Vanguard the situation is slightly different, with the RTX 3060 offering a much higher framerate overall compared to the RTX 3050. The 3050 is still hitting over 60 frames which is great to see, but not really enough for any competitive gaming.
Apex Legends
In Apex Legends, we're seeing a rather significant improvement with both the 3050 and 3060 hitting around the 120 FPS mark. This is awesome if you have a 120Hz refresh rate monitor, providing a smooth experience ideal for a fast-paced title like this. Overall we're pretty pleased about the performance in Apex Legends, as players will benefit from having more frames in this game.
Battlefield 2042
Finally, in Battlefield 2042, we witnessed pretty strong numbers on both GPUs when testing at 1080p, high settings. The 3050 clocked an impressive 77 frames per second, honing in on the 2060 Super from last generation. The 3060 pulled ahead fairly considerably, bringing the action up a notch with a hefty 97 frames. Battlefield 2042 is a rather demanding title, especially with the map size and destructible environments. With this in mind, it is pretty impressive to see both cards comfortably surpassing the 60FPS mark, despite the performance requirement.
Gaming PC Builds
Whenever we get in a new GPU, we always tend to feature that card in a PC build on our YouTube channel, or on our PC builds page. Below we've provided two PC build videos that show off the performance for both of these graphics cards while also demonstrating how to put a gaming PC together at the same time!
Best $800 Gaming PC Build
Best $1000 Gaming PC Build
Conclusion
With all the numbers in the bag, and spec sheets compared, what is the difference between Nvidia's RTX 3050 and 3060? The answer – strong 1080p gaming performance and really strong 1080p gaming performance. Both of these Nvidia GPUs are really respectable additions to the market, bringing top-tier 1080p gaming to the masses. If you are looking for a budget system, the RTX 3050 should be your go to without any disappointment. For those wanting their build to last the test of time, and also provide them with legs for slightly higher-end gaming, the RTX 3060 is surely not a bad bet.
The 3060 provides more VRAM, CUDA cores, and RT cores – all helping performance to step-up a notch. The 3060, then, is our clear winner for top-tier 1080p gaming, but the 3050 is a better choice for the more budget-conscious consumer.