Introduction
The last 18 months have been pure chaos as far as graphics cards are concerned – with new GPUs from AMD and Nvidia releasing to great fanfare, with even greater availability woes. Now the RX 6600XT has launched, as AMD's answer to the Nvidia RTX 3060.
The 6600XT is a really significant release from AMD, as they look to build on their successes from the 6000 series in a more budget-friendly package. Arguably this card comes as the successor to the Radeon 5600XT, a card released back in 2019. AMD's absence from the budget market has been sorely missed, which makes the 6600XT a tantalising proposition.
The release comes in the middle of a global semi-conductor crisis, which is hitting the GPU and PC building market with gusto. More GPUs can only be a good thing in this climate, making sure innovation keeps up despite record demand.
We talked more about the current GPU crisis in a YouTube video, and the light and the end of the tunnel for gamers as we head into the later part of the year. Sadly it is unlikely that availability of the 6600XT will differ significantly from any other GPU this year, but it is important to weigh up its merits either way as AMD look to claw back market share from Nvidia.
Buy the Gigabyte Eagle RX 6600XT on:
Suggested Article: Best GPUs to Buy in 2022!
Architecture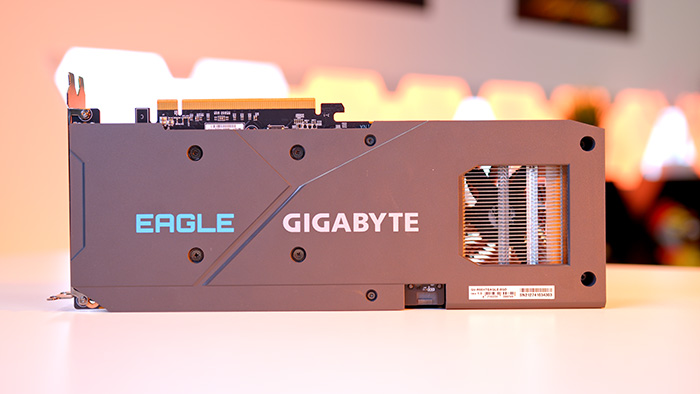 The 6600XT builds upon the RDNA 2 architecture which has proven to be a majorly positive development for AMD, and underpins the current 6000 series line-up. The architecture brings Ray Tracing support for AMD, and more recently a DLSS rival called Fidelity FX Super Resolution.
This is essentially a fancy resolution scaler, which uses AI and machine learning to offset the visual impact of rendering at lower resolutions and upscaling.
The RDNA 2 architecture has proven to be hugely successful for AMD, and also brings straight rasterization performance much more in line to what we have seen from Nvidia with their RTX 3000 series.
AMD's Big Navi GPUs are built upon an architecture that looks to put AMD at the top of the GPU market once again. An architecture that is overdue, it comes following years of poor performing graphics cards from team red.
Design
As far as design goes, this Eagle card from Gigabyte is pretty impressive! With a triple fan cooler and beefed up cooling over the reference design, it does come in at a slight premium to the reference board price wise.
The cooler is definitely a little overkill when considering the thermal output of the 6600XT GPU chip, but it will allow for increased overclocking headroom, more consistent boost clock speeds and lower overall temperatures. Average and High temperature figures were in the region of 68°c and 71°c.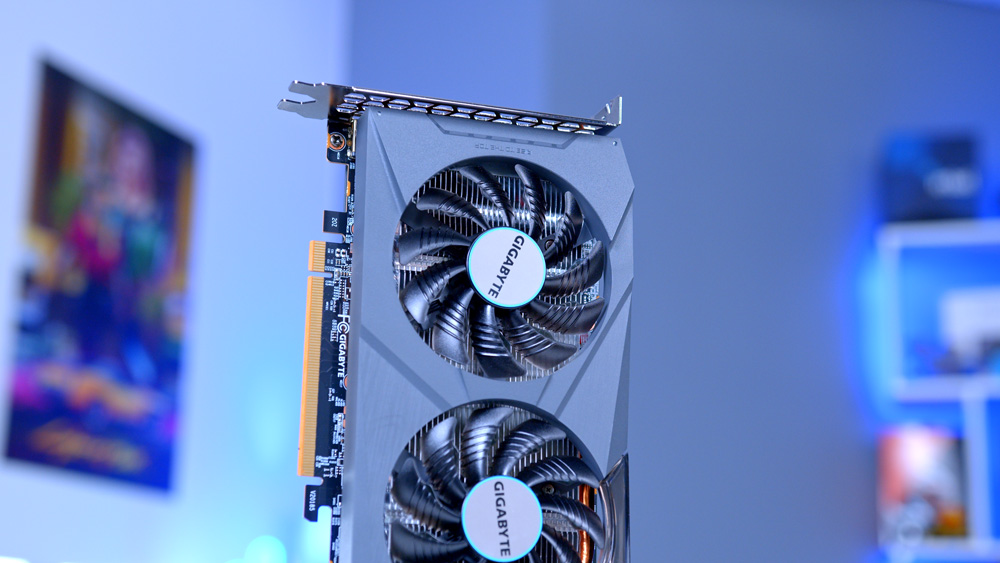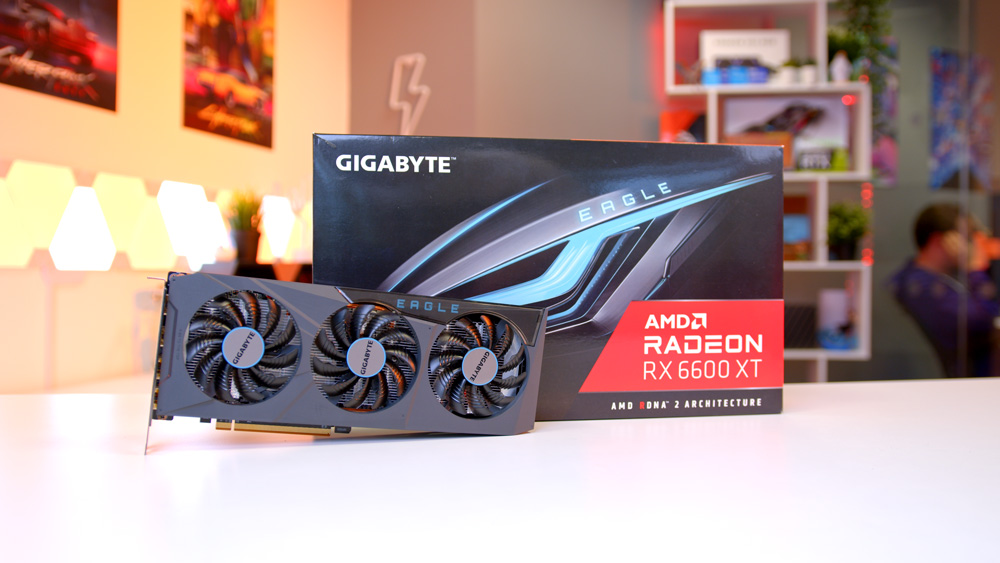 The card isn't particularly flashy, as far as both overall design language and lighting is concerned. On the Gigabyte side you'll need to jump up to the AORUS range for more 'out there' looks and RGB implementations.
Otherwise the GPU is quiet, fits pretty perfectly into a compact 2 slot form factor, and performs well. At times the card can feel a little plasticky, and the turquoise colour accents are something I do find a touch unusual.
Performance
As far as performance goes, the 6600XT positively surprised me with just how well it gave the 3060 a run for its money. We are expecting this GPU to command a small MSRP price premium over the 3060, but based on our testing it seems to be worth it. (*if Ray Tracing is not a big deal for you… more on that later)
In prettymuch all titles, with the exception of GTA V, the GPU beat out the 3060, or at least sat on par. Occasionally it close to the more expensive 3070Ti, but all in all the Ti is the superior GPU (at, of course, a superior price point).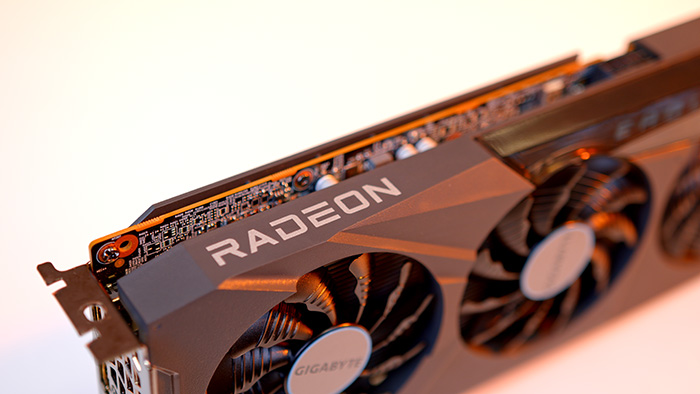 Games like Fortnite and Valorant saw the 6600XT excel, while it delivered results across the board to give prospective 3060 buyers impetus for second thoughts.
Straight rasterization performance was the major strong point, but admittedly throwing Ray Ray Tracing into the mix makes things a lot more complex. AMD are really progressing well on the Ray Tracing front, but it just isn't quite at the levels we have seen from Nvidia.
The performance hit of the tech is just too much as far as frame rate goes, especially on a more budget oriented graphics card. The launch of AMD's Fidelity FX Super Resolution will help massively on this front, but the tech isn't quite as widespread (yet) as Nvidia's DLSS.
Games like Fortnite and Valorant see the 6600XT excel, while it delivered results across the board to give prospective 3060 buyers impetus for second thoughts.
I don't want to downplay my happiness to see AMD deliver for budget gamers once again, by harking on too much about RTX and DLSS. AMD have answers to both, and good solid answers as that – but things take time to mature.
By the time GPUs are readily available and back in stock I think the gap between AMD and Nvidia on these features will be much slimmer, but for now Nvidia keep the crown on those fronts.
The 6600XT is really impressive – I just hope that AMD can deliver better availability for this card than we have seen for the rest of the 6000 line-up to date.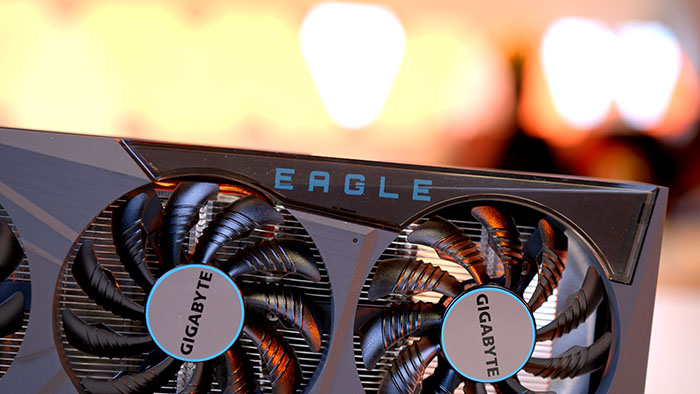 You can view our side by side testing in Watch Dogs: Legion of AMDs Ray Tracing tech. Hey… maybe even subscribe to our dedicated benchmarking YouTube channel!
Ray Tracing Off
Ray Tracing On
Conclusion
Features

Design

Performance

Value For Money
Summary
AMD once again prove they are back for good in the GPU market, bringing a card to the market, which in usual market conditions, would please gamers hugely. The Ray Tracing and Fidelity FX Super Resolution tech isn't as mature as what you'll find on a 3060, but the gap is becoming smaller by the day.
It's fantastic to see AMD truly competitive in the GPU market, I just fear gamers will once again find buying one a near impossibility.
Pros
✅ Great 1080p performance
✅ Offers competition to the 3060
✅ Awesome design
Cons
❌ Cannot outperform the 3060Ti
❌ Non-competitive MSRP to the 3060
❌ Will take time for production to ramp