This article was produced in paid partnership with ADATA & XPG. When you purchase through links on this page, we may earn a commission.
Introduction
SSDs and RAM are two of the pivotal components for a PC build. However, choosing these parts can be a difficult decision based on the plethora of options available on the market. Should you buy DDR4 or DDR5? Is a Gen5 SSD worth picking up versus a Gen4 option? These are all important questions to ask when picking out an SSD and a RAM kit for your PC build.
So how do you choose? In this buyers guide we've rounded up a range of awesome XPG and ADATA RAM kits, along with some SSDs to provide you with a plethora of solid options for your next gaming PC build. We'll be briefly discussing the benefits of each component, and why you might pick one over another.
Suggested Article: Best CPUs Under $200 to Buy in 2023
Gen3 vs Gen4 vs Gen5 SSDs
Over the past couple of years we've seen a number of new SSDs enter the market, with a generational upgrade pretty much coming every two years. Consumers have access to Gen3 drives, all the way up to Gen5, with the bandwidth and performance doubling each time. But generation is worth nailing down for your next drive?
Gen3 – ADATA Legend 700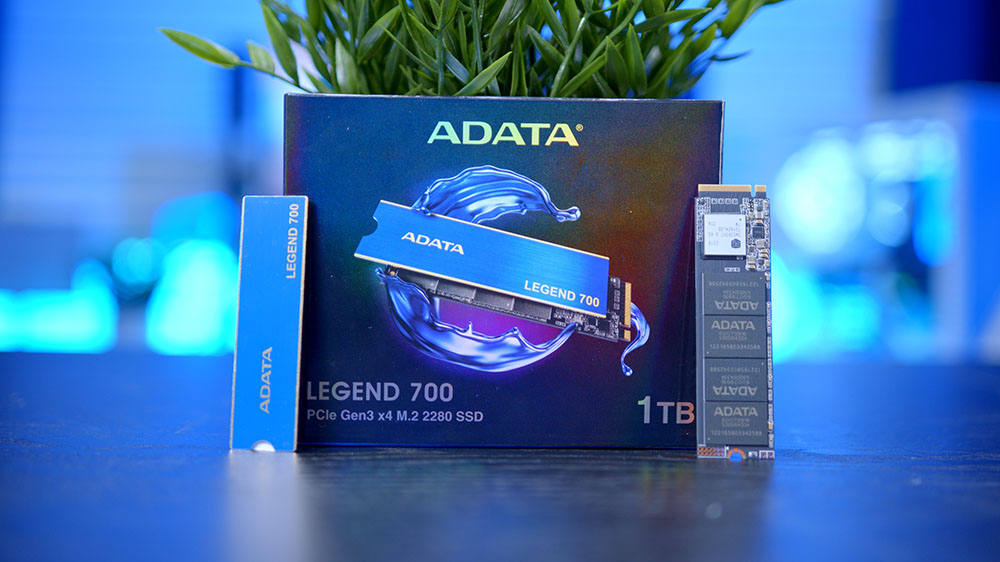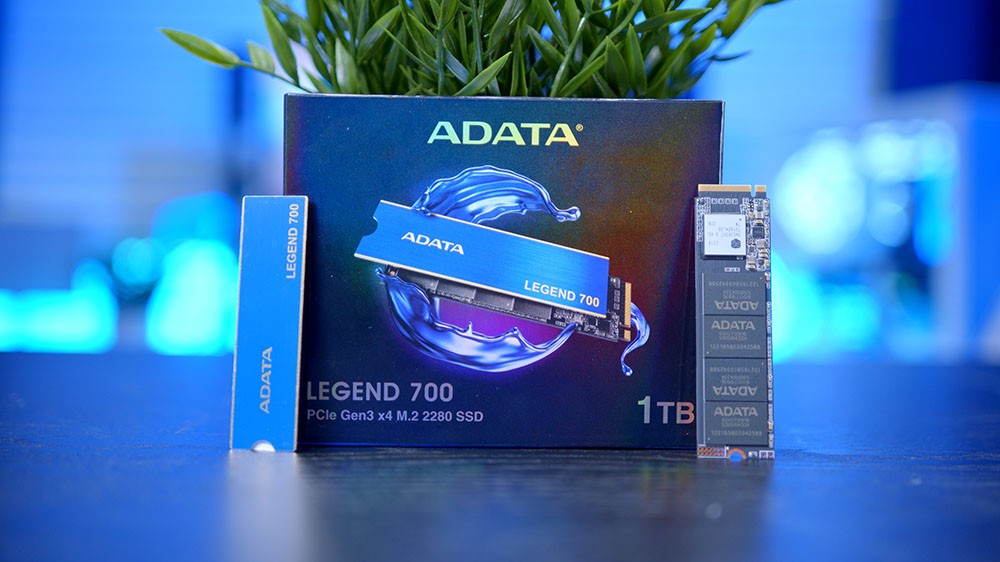 Gen3 drives are currently the weakest options, offering read and write speeds of 3500MB/s at the maximum. These drives are generally the cheapest, and using the ADATA Legend 700 as an example on Newegg, this drive sits at $44.99 for 1TB of storage. This means you're getting a whole terabyte of space, that can perform pretty well across the board. Admittedly Gen3 drives aren't the best option for workstation systems, but they still provide solid speeds under load.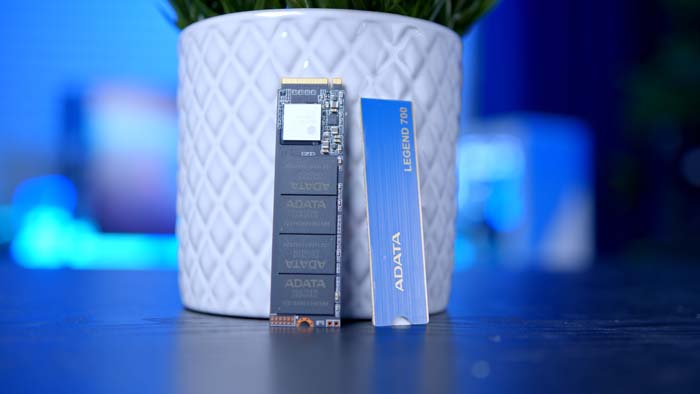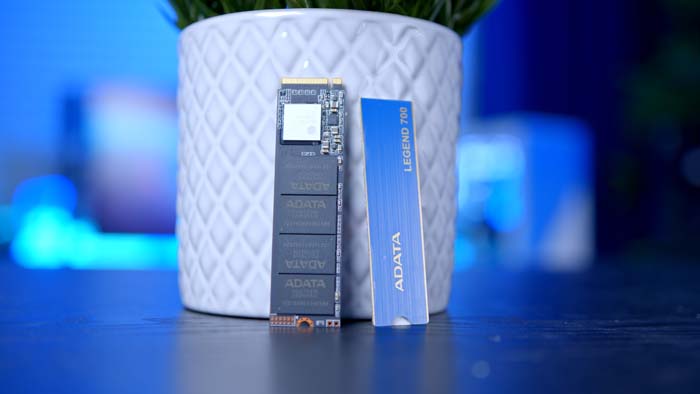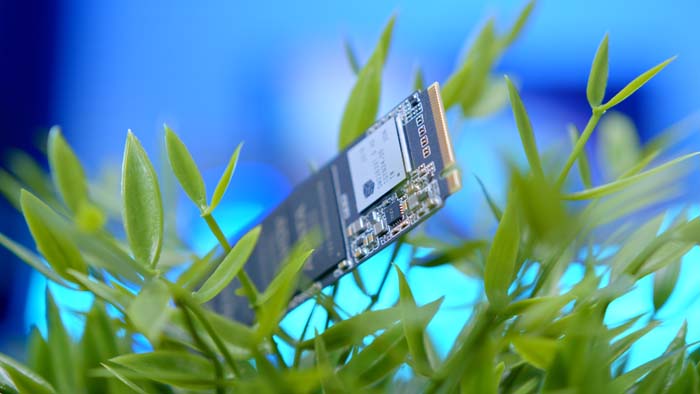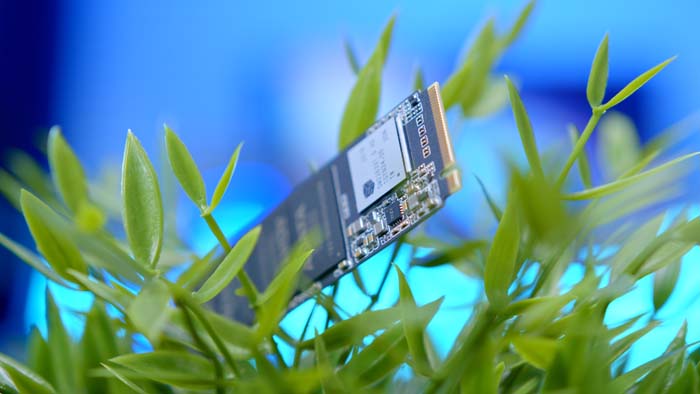 The ADATA Legend 700 in particular offers up to 2000MB/s sequential reads and up to 1600MB/s sequential writes. This is pretty solid for the most part, and will be more than enough for the vast majority of modern games, including those with DirectStorage.
Buy the ADATA Legend 700 on:
Gen4 – GAMMIX S70 Blade & ADATA Legend 850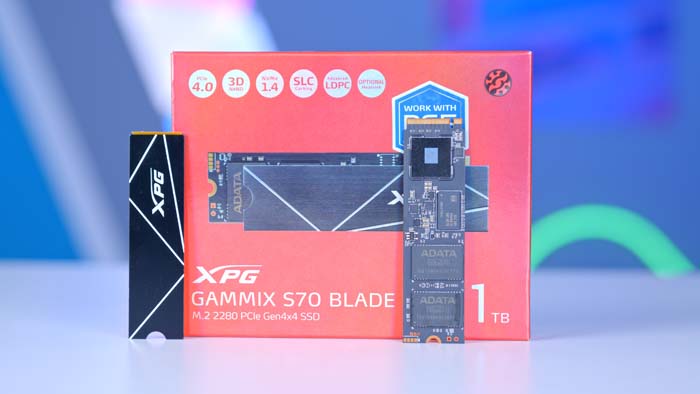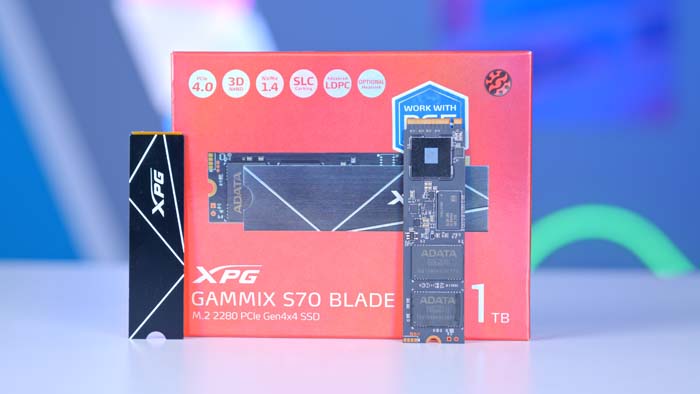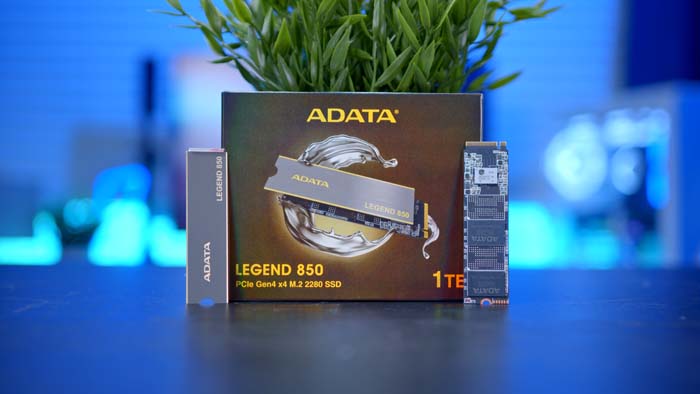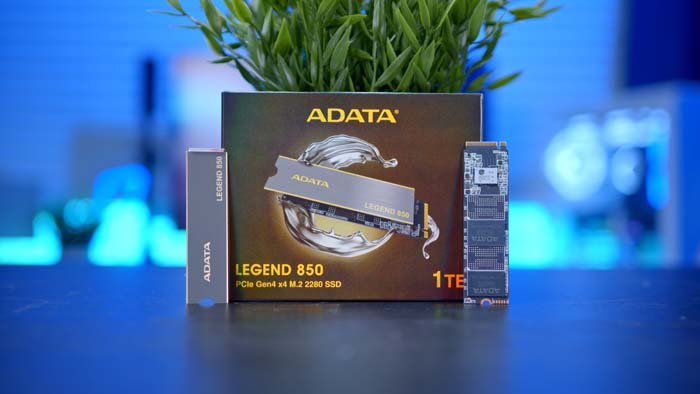 Gen4 is the next step up for SSDs where the physical data bandwidth along with read and write capability is doubled. This happens every PCI Express generation, and is also why Gen4 drives are some of the most popular amongst workstation users. A Gen4 SSD can be quite expensive in comparison to Gen3 options, but due to the availability of flash storage, they're still very reasonably priced overall.
In terms of use-case, these aren't a necessity for gaming at all, but the increased speed can help with load times, which is especially important if you're an Esports gamer. We'd recommend Gen4 options primarily for workstation users, as the higher read and write speeds will help with application load, exporting, and rendering, along with large file transfers. A solid option is the GAMMIX S70 Blade from XPG which offers 7400MB/s read speeds, and 6800MB/s on the writes. The S70 Blade is also a heatsink model, so it has a multifaceted use, and can be installed in a PS5 alongside a PC build.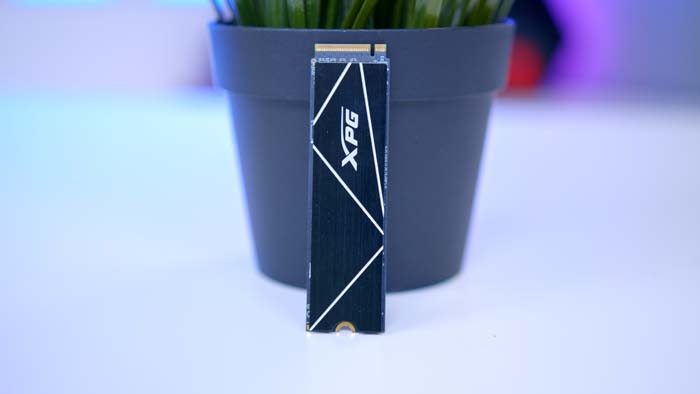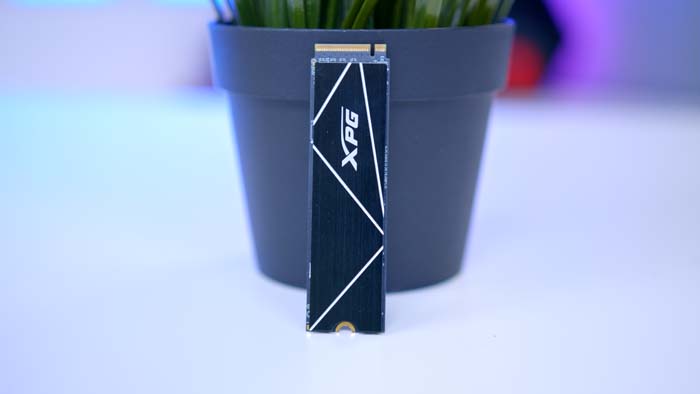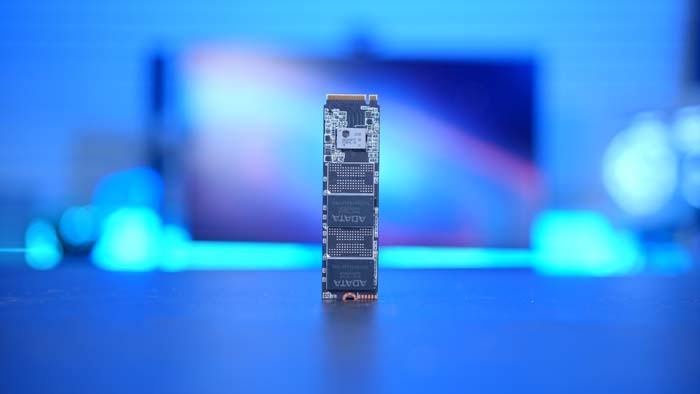 Alternatively, as a cheaper option, the ADATA Legend 850 is also perfectly viable as a solid gaming or workstation drive. This Gen4 SSD can reach up to 5000MB/s on the reads, and 4500MB/s on the writes, which although weaker than the S70 Blade will be more than enough for most consumers.
Buy the XPG GAMMIX S70 Blade on:
Buy the ADATA Legend 850 on:
Gen5 – ADATA Legend 970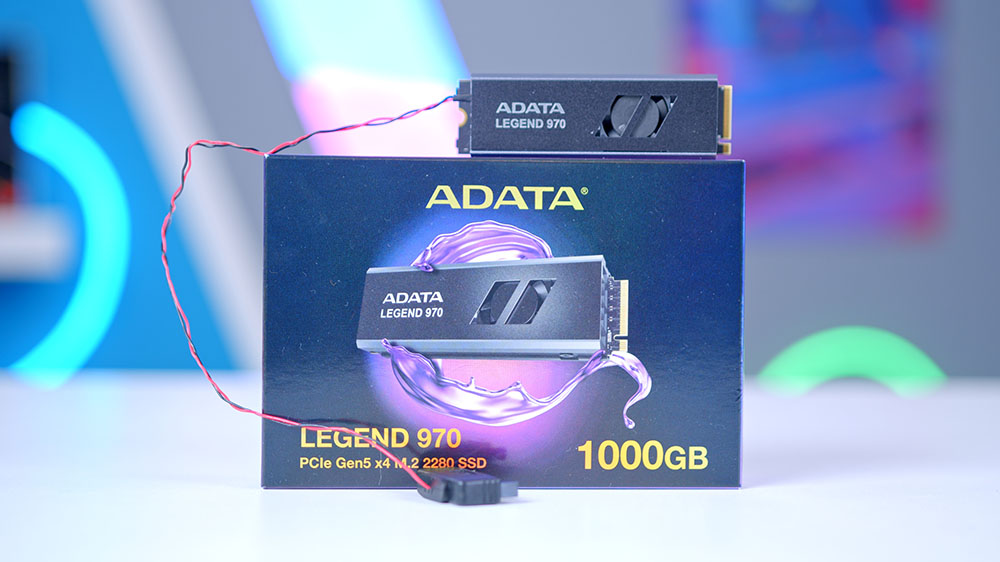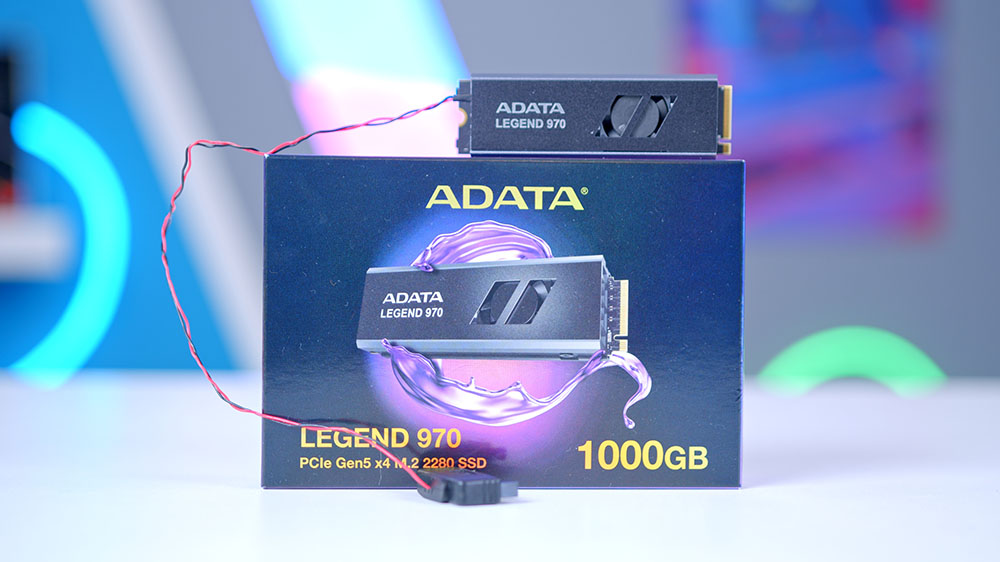 Finally is Gen5, the cream of the crop when it comes to performance. Again, we're doubling performance and bandwidth here, so those maximum reads of 7.5GB/s have now gone up to 15GB/s. Admittedly, Gen5 drives are very very new, so there's not that many on the market currently, and the ones that are available aren't able to max out their theoretical bandwidth as of yet. But in time, we'll see some insane 14GB/s and perhaps 15GB/s Gen5 SSDs.
Looking at use-case again, we wouldn't necessarily recommend these to consumers, but you won't be disappointed if you do pick one up. A drive like the LEGEND 970 is absolutely perfect for a multifaceted gaming or workstation system, and you aren't likely to need a storage upgrade (other than capacity) for years to come. But the biggest downside is obviously cost. Being the newest technology on the block, these drives are expensive, which includes the lower capacity options too.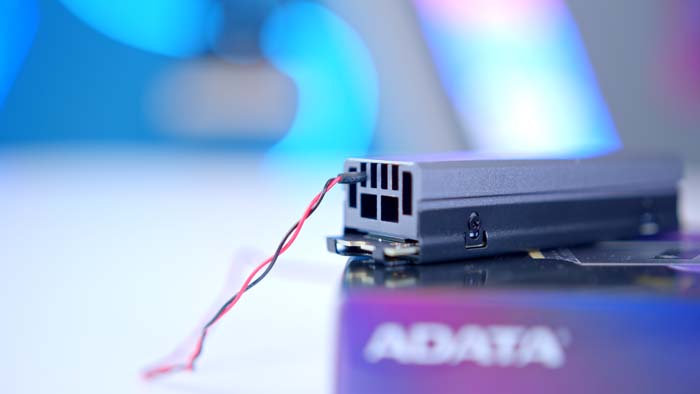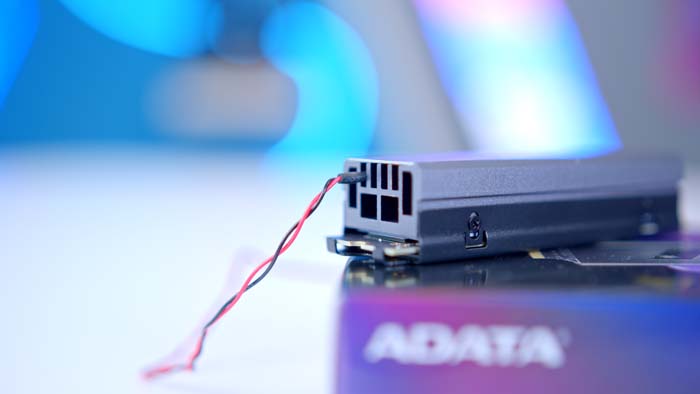 ADATA's Legend 970 is an awesome Gen5 option that offers 10GB/s on the read and writes, along with a chunky heatsink that ensures thermals stay low, and performance isn't hindered by any throttling.
Buy the ADATA Legend 970 on:
DDR4 vs DDR5 RAM
Picking up a kit of RAM is likely one of the first things that you'll do for your PC build. After deciding on a motherboard, determining which RAM you need is vital in ensuring your PC will run smoothly, and also that your system will actually work.
DDR4 – XPG Spectrix D35G RGB 3600MHz
DDR4 RAM is the go-to option for most consumers at the moment based on the fact that these RAM kits are much cheaper. Although DDR5 has dropped in price, DDR4 still seems to be a superior option for the vast majority of consumers building a new PC. Performance is more geared towards gaming I would say, but because higher capacity kits are much cheaper when compared to DDR5, its easier to secure 128GB of DDR4 for your workstation system, as opposed to 128GB of DDR5.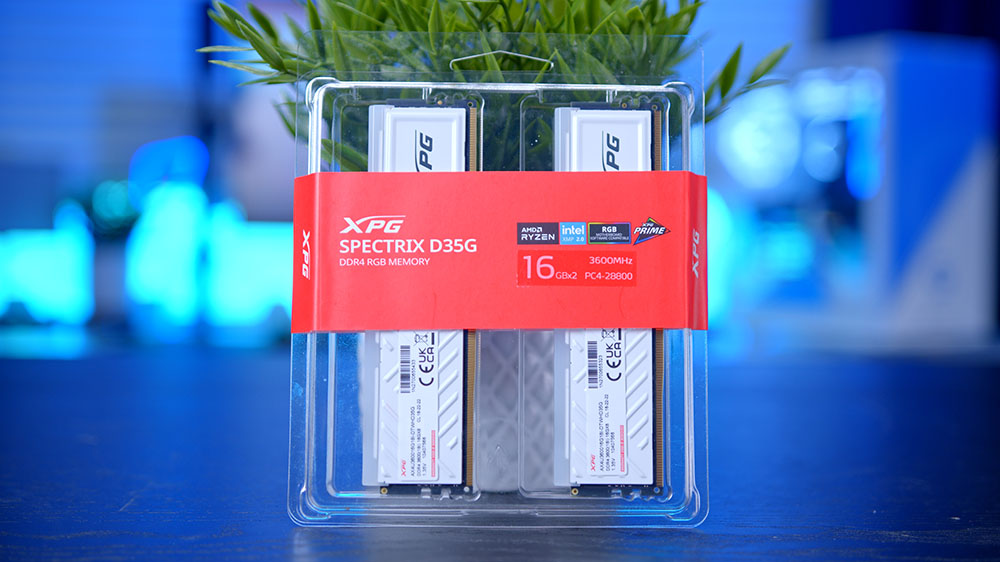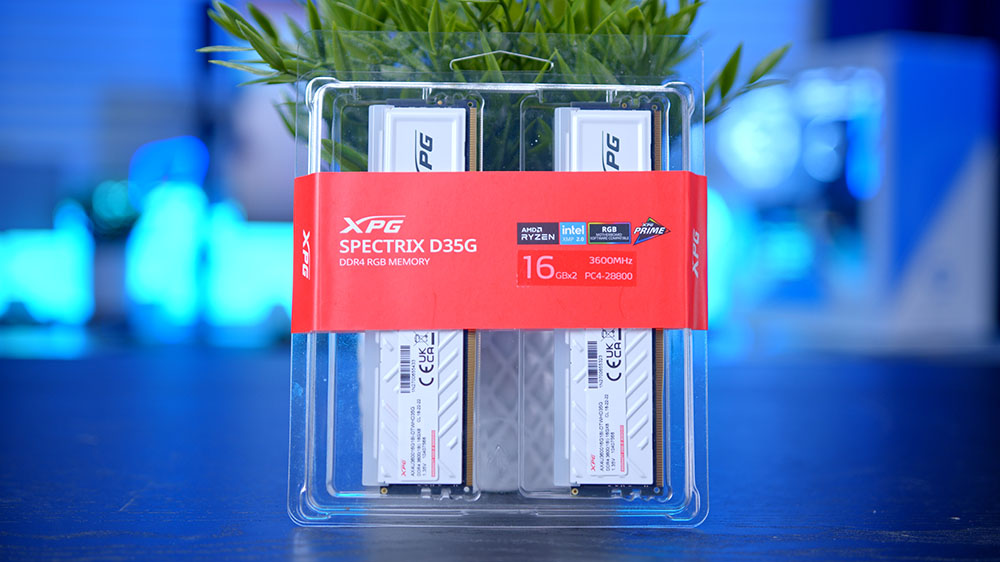 XPG's Spectrix D35G RGB kit is a solid option for those looking to build a solid gaming PC. This kit is 16GB, coming in with a 3600MHz megatransfer speed. While we would generally recommend 32GB for a workstation system, 16GB is generally more than enough for gaming, and should be perfectly fine even within those more intense triple-A titles. What's more, the D35G RGB is a very nice looking kit, sporting a full light bar that spans the top of each DIMM.
Buy the XPG Spectrix D35G Kit on:
DDR5 – XPG Lancer RGB 6000MHz
DDR5 RAM has become more popular in the past year, and for good reason too. With the decrease in latency and pricing, with a vast increase in megatransfer speed, DDR5 is slowly becoming the norm for gaming and workstation PCs alike. And I imagine within the next year or two, we'll see DDR4 become phased out entirely to make way for DDR5 dominance. However, there are some caveats to DDR5, and these are both pricing and motherboard choices. DDR5 is much cheaper than it used to be, but it is still on average, more expensive than DDR4, especially if you're picking up a high capacity kit.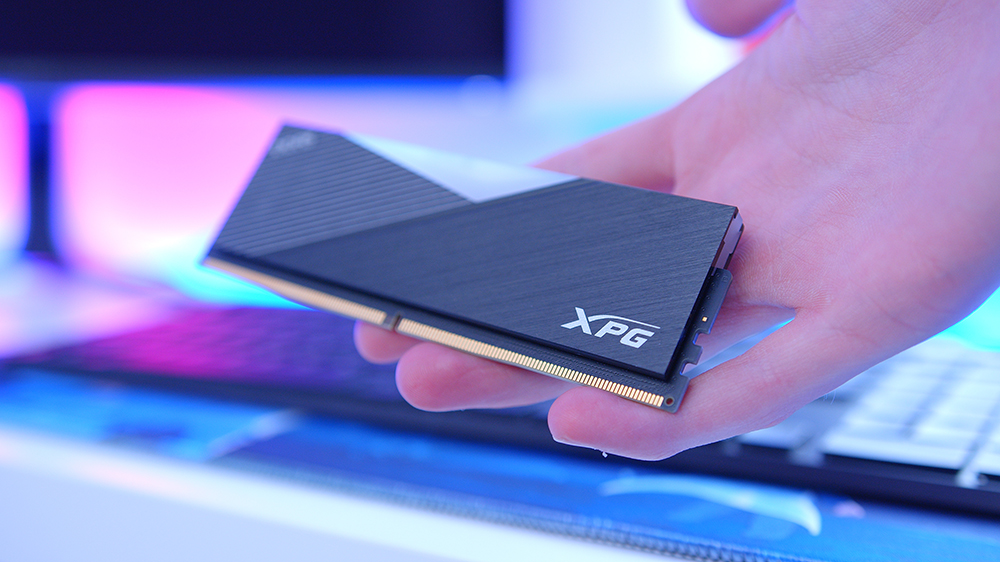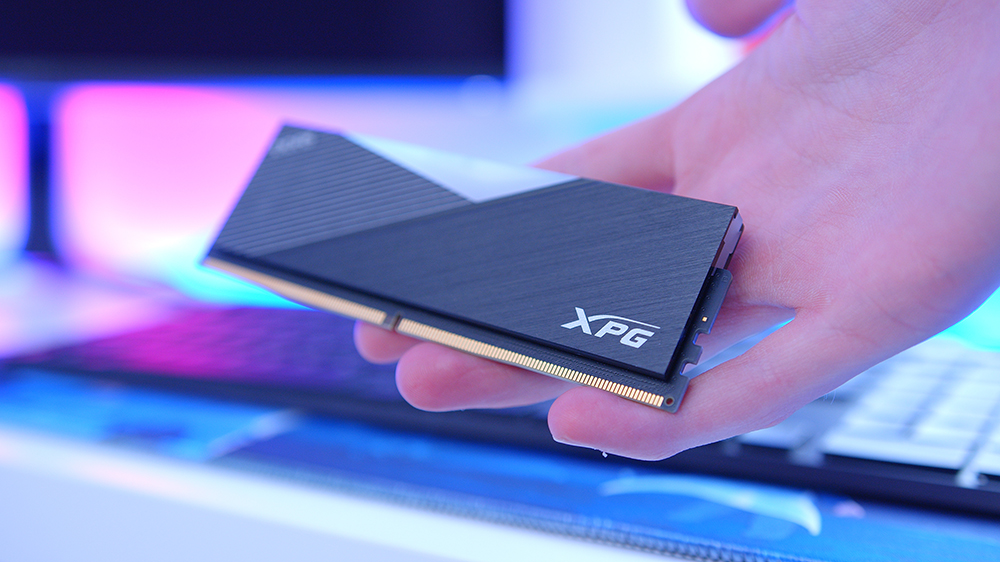 When looking at motherboards as well, DDR5 boards are generally much more expensive than their DDR4 counterparts, which can be off-putting if you're aiming to keep within a specific budget. But it is worth noting that there are a number of great DDR5 motherboards that can be secured for a more than reasonable price. In terms of kit choices, the XPG Lancer RGB 16GB kit is one we'd recommend taking a look at. Looking at speeds and latency, the Lancer kit offers 6000MHz, with a latency of CL30, which is pretty fast versus the rest of the market.
Buy the XPG Lancer RGB Kit on:
SSD and RAM Pros and Cons Table Breakdown
To briefly summarise all of the points that we've covered in this article, we've created a table breakdown which highlights what each generation of SSD and RAM is good for, whilst also highlighting the cons of each one too.
Component Generation
Product Example
Pros
Cons
Gen3 SSDs
ADATA Legend 700
– Extremely cheap, even for low capacity options.
– Perfect for gaming.
– Performance may become outdated sooner based on age.
– Not particularly ideal for workstations.
Gen4 SSDs
ADATA Legend 850
XPG Gammix S70 Blade
– Offers stronger multifaceted use-cases for gaming and workstations.
– Still relatively cheap overall.
– Has more longevity than Gen3 SSDs.
– High capacity drives are very expensive.
– Not necessary for gaming at all.
Gen5 SSDs
ADATA Legend 970
– The cream of the crop in terms of read and write speeds.
– Most drives come with a heatsink straight out of the box.
– Will last the longest in terms of performance.
– The most expensive options on the market.
– Overkill for the vast majority of consumers.
DDR4 RAM
XPG Spectrix D35G RGB
– Very very cheap, even with high capacity kits.
– Perfect for gaming or workstation systems.
– Will result in an overall cheaper build cost.
– Will start to be phased out with the rise of DDR5.
– Doesn't perform as well versus high speed DDR5 kits.
DDR5 RAM
XPG Lancer RGB
– Stronger performance versus DDR5.
– Most kits are now reasonably priced.
– Ideal for workstation users.
– Vast majority of low latency kits are still way too expensive.
– Motherboard cost is still too high.
– Overkill for the majority of mid-range or budget consumers.