Earlier this week at Gamescom 2023, Corsair revealed that they were branching out into the world of gaming desks and introduced us to the Platform:6. There have been plenty of tech-based announcements at this year's show in Cologne, Germany, but this one might just take the crown for the most shocking reveal so far.
According to Corsair, the Platform:6 is a professional-grade workspace for professionals and content creators, whilst also offering everything a gamer would need to support their ultimate setup. Additionally, the Platform:6 is a modular design that can be adjusted to suit your needs, including plenty of ways to attach Corsair's own gaming gear, as well as streaming equipment from their associated brand, Elgato.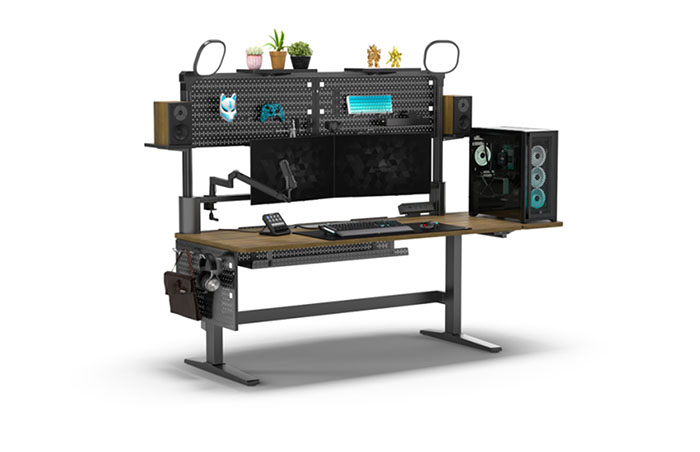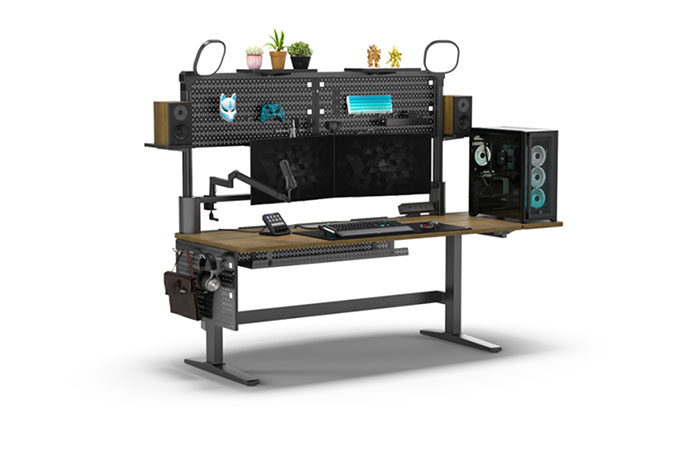 Looking at this desk in more detail, the base counter-top is 6ft (180cm) in itself, and can be expanded further to provide additional space for a gaming PC or streaming gear. To support this wide surface, the frame is made from a strudy aluminium, which is the same material used for the rails included as part of the customisable mounting system, along with add-ons like the exclusive Elgato pegboards. Speaking of add-ons, consumers will have the option to make the Platform:6 a sit-stand desk, which has become a popular inclusion for workplaces due to their increased ergonomics and customisation.
At first, this decision to expand into gaming desks seems a little left-field from a brand that mainly deals with PC hardware such as components and peripherals, but it actually makes more sense than you would think. Whilst this will be Corsair's first venture into tailor-made desks, they have been making gaming chairs for quite some time, making them no strangers to furniture targeted towards gamers.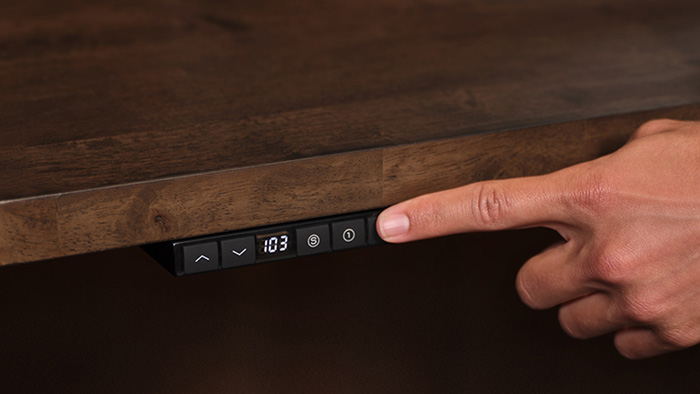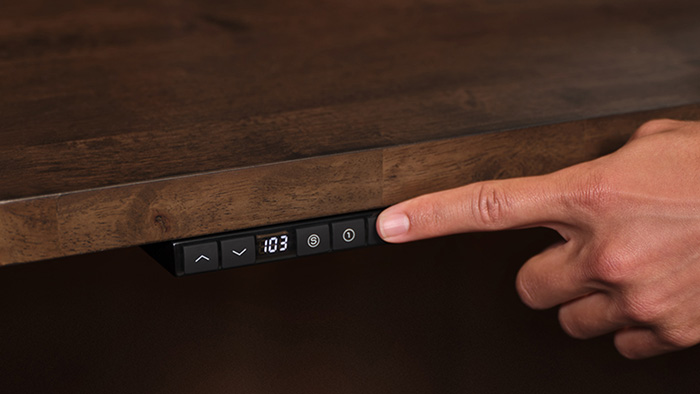 On top of this, their subsidary brands such as Elgato, Origin, and the recently-acquired Drop are well-known for their streaming gear and desk accessories, so crafting a desk to let consumers house these devices seems like a logical step.
So when can you get your hands on Corsair's brand-new gaming desk and how much will it cost? Corsair revealed that the Platform:6 will be available to purchase from the Corsair webstore, along with other authorize retailers at some point in Q4 2023. They also confirmed this desk will be available worldwide and comes with a 5-year warranty.
As for pricing, that will depend on the amount of features you want to add to your Platform:6 setup. Corsair haven't given us a set price point yet, but they have confirmed that consumers will be able to customise their desk through an online configurator, which will indicate the pricing as you go along. However, we'd expect the Platform:6 to be quite expensive considering all of the features on offer, so be willing to those pockets to add this desk to your gaming setup.