Introduction
4K monitors are starting to become a bit more of a mainstay in today's market. As PC components become more powerful, it is somewhat easier for consumers to enjoy higher fidelity gaming at very reasonable framerates. For this reason, a multitude of manufacturers are jumping on board with new and innovative products that push the boundaries of the available technology.
We've seen a number of brands such as Corsair, ASUS, and Gigabyte start to product 4K displays with each of them fostering high refresh rates, OLED panels, and some of them even using bendable screens. Today we'll be looking at a new entrant from Cooler Master, the Tempest GP27U MiniLED display. This monitor utilises Quantum Dot technology, whilst sporting a 4K resolution with a 160Hz refresh rate.
We'll be looking at the panel technology, the design, along with some alternatives to see what kind of value this monitor offers compared to the rest of the market!
Buy the Cooler Master Tempest GP27U on:
Suggested Article: Best 32 Inch Gaming Monitors to Buy in 2023
Is 4K Worth It?
The big 'resolution' question is the one we're often faced with when choosing a monitor for our gaming setup. Consumers principally have access to three different monitor resolution sizes, with visual fidelity and quality increasing with the higher number. For those unaware of what a 4K resolution holds, we'll be breaking this down slightly.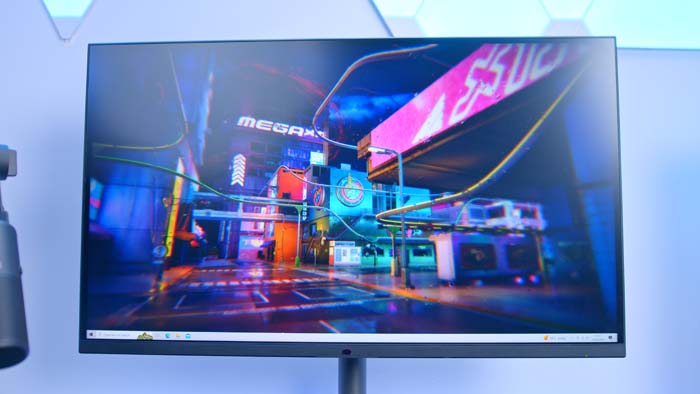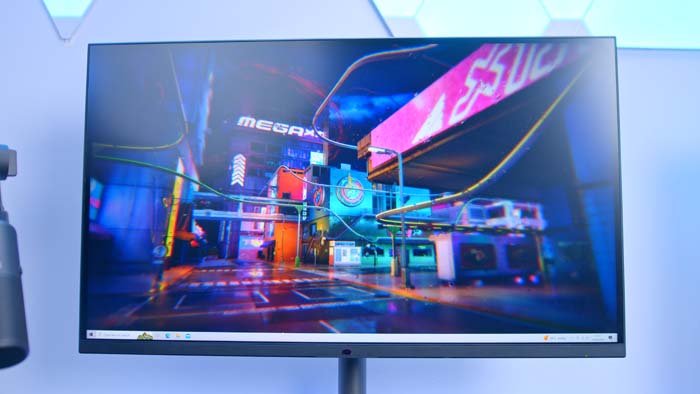 4K displays are quite literally four times the amount of pixels contrasting to 1080p. An increased density of pixels removes jagged edges and rough imagery, smoothing out whatever you can see on your display. This essentially means that visual fidelity rises with a higher resolution, so consumers can enjoy more vivid and vibrant imagery across the board. But is 4K worthwhile? Without overcomplicating things, this entirely depends.
With 4K, the main consideration is whether the price of your monitor matches your use-case. 4K displays often come with a significant premium, so if you don't think you'll be utilising your 4K monitor to its fullest potential, it might be worth looking at 1440p instead. Alternatively, a 4K resolution comes with significant GPU overhead, which means if you don't have enough graphics card power, 4K will be rather difficult to drive.
As a general rule of thumb, we only tend to recommend 4K for consumers building a relatively top-end system. These setups don't tend to come with a restrictive budget, which provides more freedom when it comes to features and quality. For consumers building a cheaper PC, price will be the biggest limiting condition when it comes to deciding on a display, and 4K is often out of the question if you're on a budget. However, if you can afford it, the increased fidelity of games in recent years makes these high resolution monitors all the more worth it.
Cooler Master GP27U Design & Aesthetics
Delving into the aesthetics of this monitor, Cooler Master have opted for a simplistic look across the board. This particular monitor has relatively bezel-less design, minimising any ugly borders that can take up screen real estate. Dimensions wise, this is a 27 inch design, with the display itself sitting at around an inch thick. This isn't particularly large, contrasting to other designs we've seen in the past, but it is rather hefty overall, weighing in at 5.1Kg. This does limit portability to a degree, even with the specs offering DisplayPort Alt mode, and fast charging.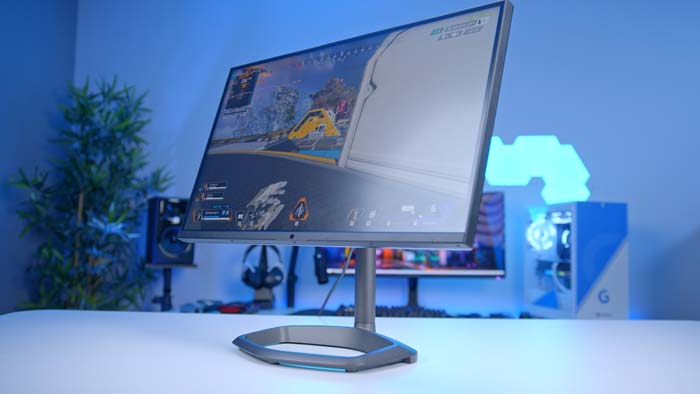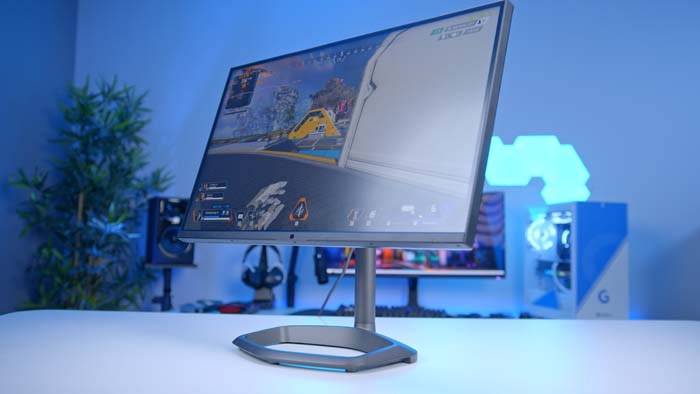 Looking at the rest of the design, there isn't much to say when it comes to looks. There is a little bit of RGB on the back in the form of some strips, and a circle that surrounds the stand, but as this is on the back of the display, it feels pretty pointless. I do like the design of the stand, which consumers will notice follows the signature Cooler Master hexagon style. The base is rather sturdy, offers plenty of adjustment, and blends in well with the minimalist style.
In my honest opinion, I do think that Cooler Master could have offered more on the design front. Without jumping on the price too much, considering how much consumers have to pay for this monitor, there just feels something lacking here. Cooler Master has the room to offer more on the aesthetic front, to make the overall quality of the display well-rounded. So much R&D has been put into the IO, and visual quality that the weaker, and frankly cheap design, is disappointing. Again, I don't feel this is a huge deal-breaker, but this all comes down to value-proposition, and I believe that if you're paying a huge amount for a product, you should get what you pay for!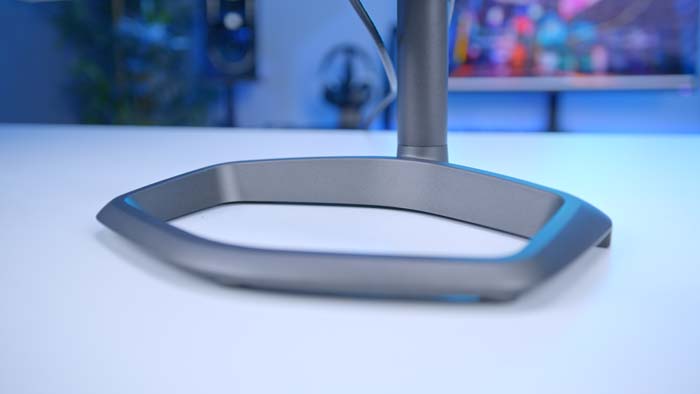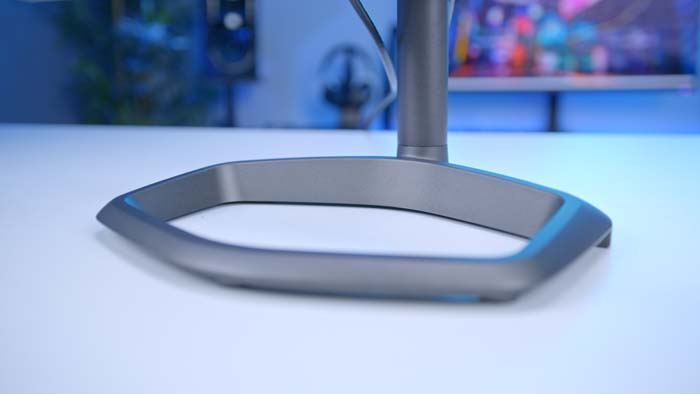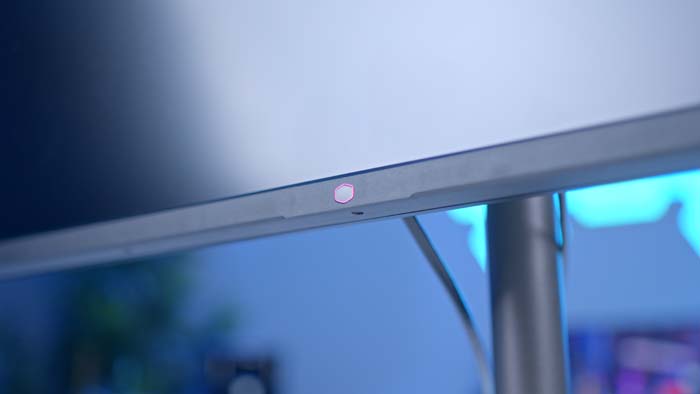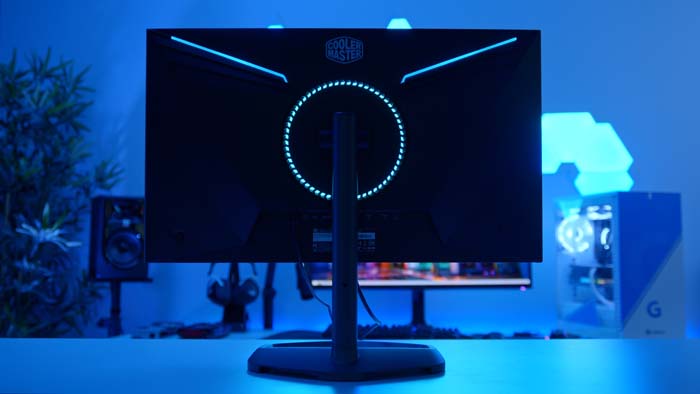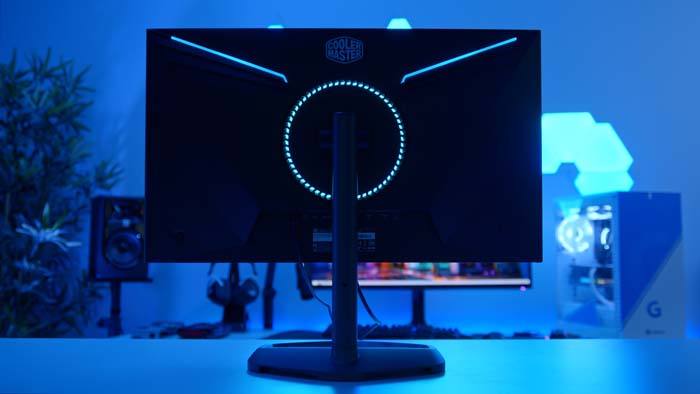 [adrotate banner="8″]
Tempest GP27U Features
Now we'll be delving into the overall features of this display. We've broken down all of the most important ones below, to see what's on offer from this Cooler Master behemoth.
QD-IPS Panel
The main display technology that features in this monitor is, QD-IPS. QD or Quantum Dots are nanocrystals that can be finely tuned to produce a certain type of coloured light. Dependent on the size of the Quantum Dot, this colour changes, which is why the Tempest GP27U offers such excellent colour accuracy.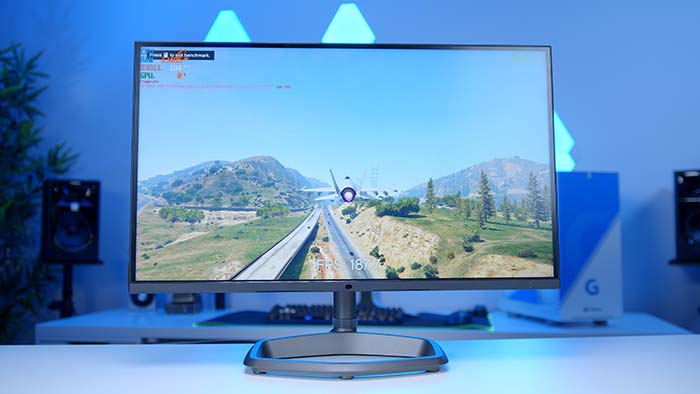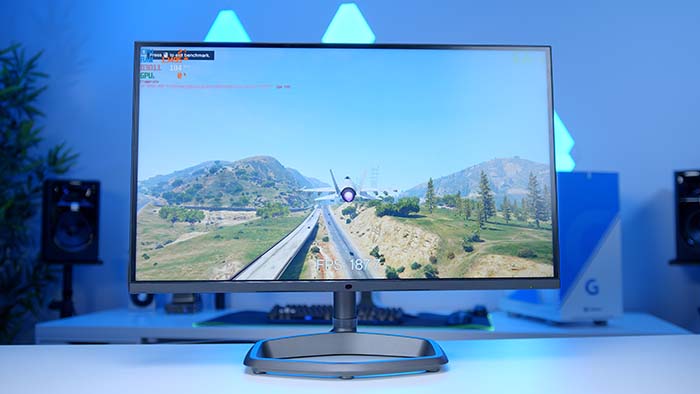 Combined with the Fast-IPS technology, this monitor is ready for some top-end 4K gaming, or for some colour accurate workstation usage. These are the biggest driving factors for the cost of the display, but might be worth it based on the support for multi-faceted usage.
Local Dimming Zones
The MiniLED technology also allows consumers to obtain extraordinary contrast and solid HDR performance by using local dimming zones. These tiny LED lights are spaced out all over the display, providing more lighting and colour control across the board. These LEDs can be dimmed or brightened accordingly, offering darker blacks, richer colours and improved contrast, due to the heightened control. MiniLEDs are starting to be used more often and are commonly seen in Macbook laptop displays!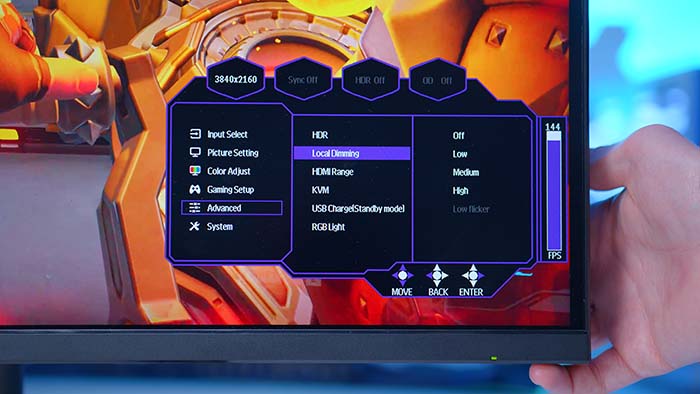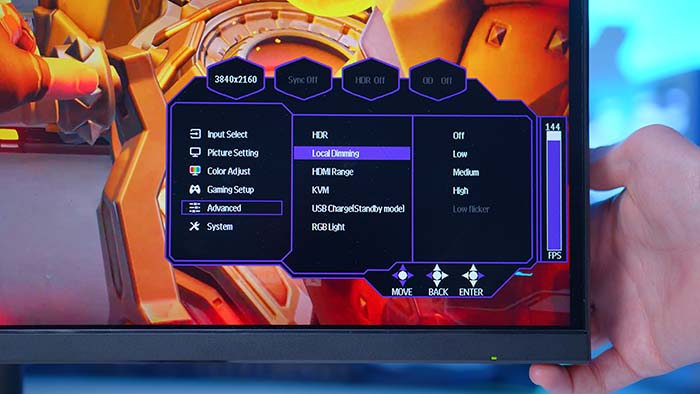 160Hz Refresh Rate
Playing games at a high refresh rate is perfect for a 4K display, as consumers can enjoy unhindered visual quality with minimal stuttering and tearing. The Tempest GP27U features a 160Hz refresh rate, accessible through DisplayPort, allowing you to enjoy all of your favourite titles in the best way possible – buttery smooth!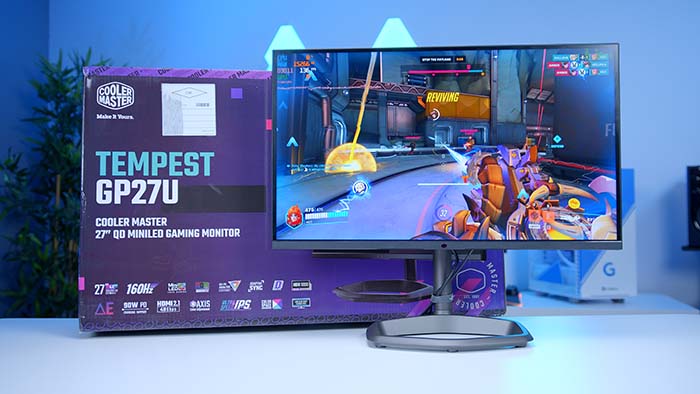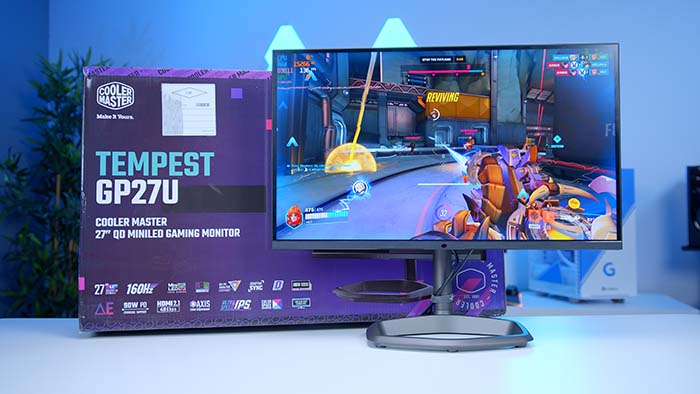 Excellent Colour Accuracy
The Tempest GP27U has excellent colour accuracy, offering 1200 nits peak brightness, and covers 99% of the Adobe RGB space, and 98% of the DCI-P3 space. The Tempest also has a Delta E of less than 2, making it ideal for colour accurate work. Definitely a killer feature for workstation-based systems.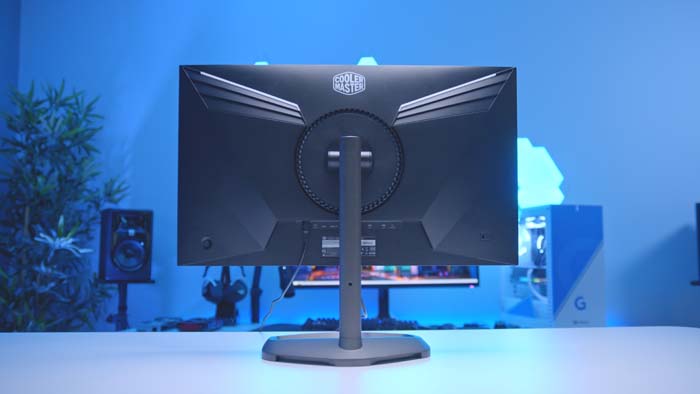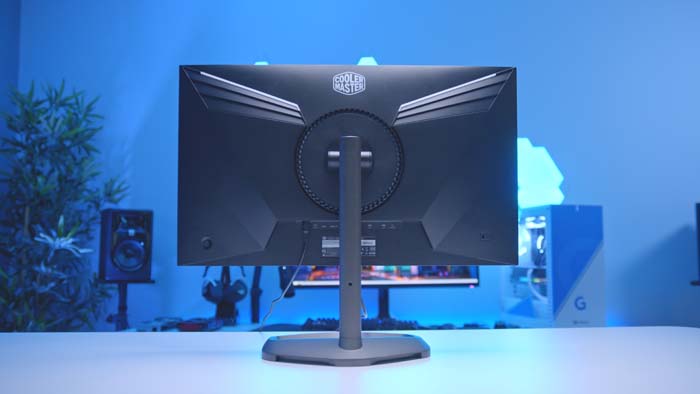 Great Rear IO
On the IO front, the Tempest has access to a modern set of options making this display perfect for those with a portable or stationary setup. Display wise, consumers have access to two HDMI 2.1 ports, supporting 48Gbps bandwidth. Alongside HDMI, consumers can also utilise Display Port 1.4 as well.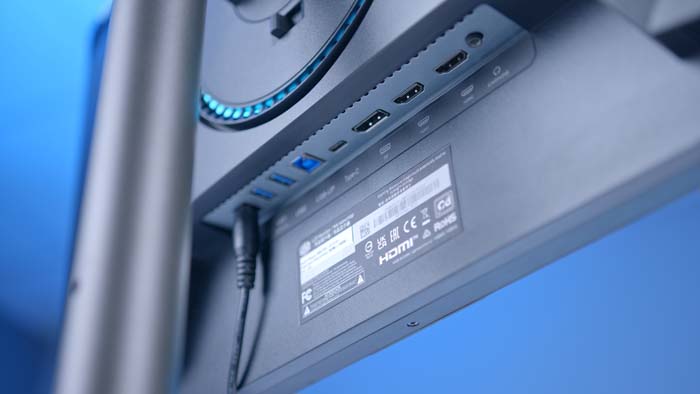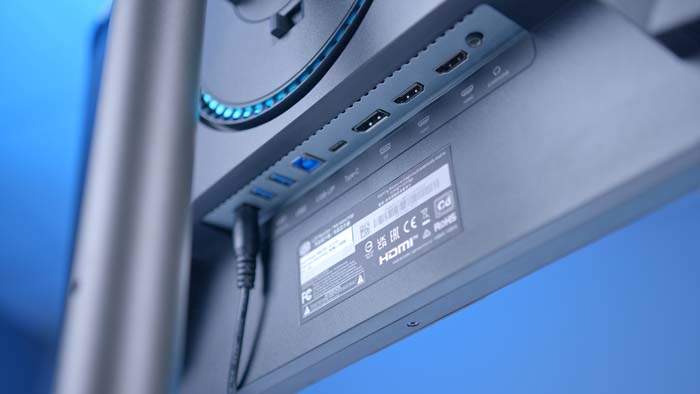 This monitor also has a number of USB ports, including USB Type-C which features a DisplayPort Alt mode, along with 90W fast charging. There are also two USB 3.2 Type-A ports, and a USB 3.0 Type B port as well. All of these extra ports are complimented quite nicely with the built-in KVM switcher, which easily manages multiple displays and devices with a simple toggle in the OSD menu.
Decent Versatility
The GP27U can be configured and adjusted a number of ways to fit your setup exactly how you want it to. This display has excellent tilt, allowing you to choose from -5 degrees, all the way up to 20. The height can be adjusted from 0-110mm, allowing you to easily match your eye level.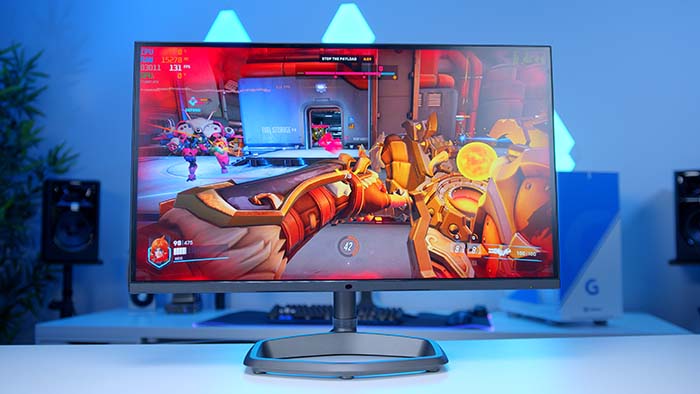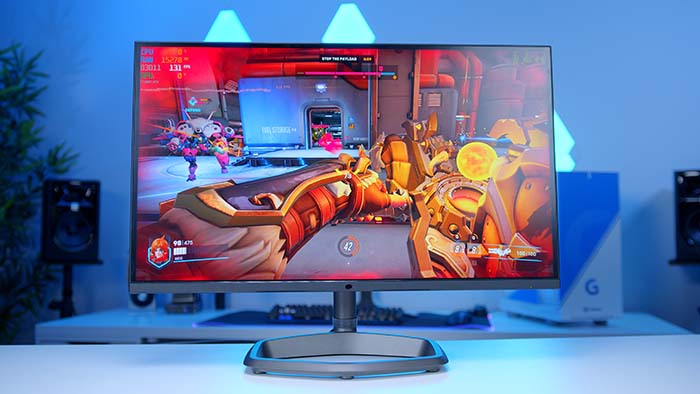 Swivel could be slightly better, but there's still plenty of room here to get your monitor in-line with any other displays you might have. The GP27U can also be pivoted by a full 90 degrees, allowing you to change your monitor to portrait, for those that prefer a workstation style.
OSD Menus
The final main feature to cover, is the OSD. Towards the bottom right of the display, consumers will find a 4-way joystick toggle which allows you to change the in-built settings of the monitor. Here you can change inputs, turn on HDR, Blue-Light mode, Adaptive Sync, adjust colours along with a multitude more settings. Although I'm not a huge fan of the toggle, the vast number of settings and configuration that this monitor offers is pretty impressive.
[smartslider3 slider="65″]
Alternatives
Although the Tempest GP27U is a pretty impressive display when it comes to the specs and features, this is definitely one of the more expensive products we've seen in quite a while. We've provided some alternatives below, for consumers looking to pick up a 4K display at a more reasonable price point.
Philips 288E2A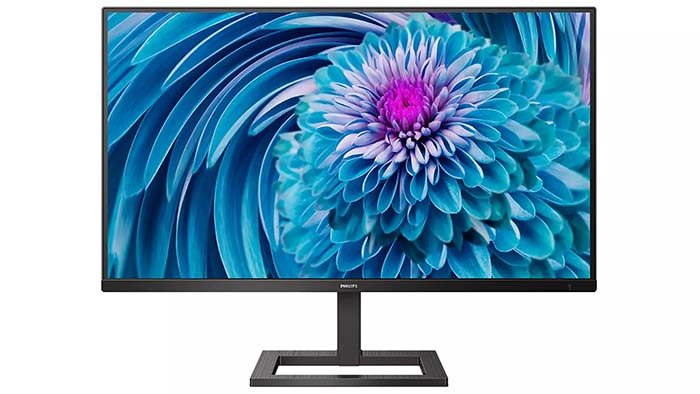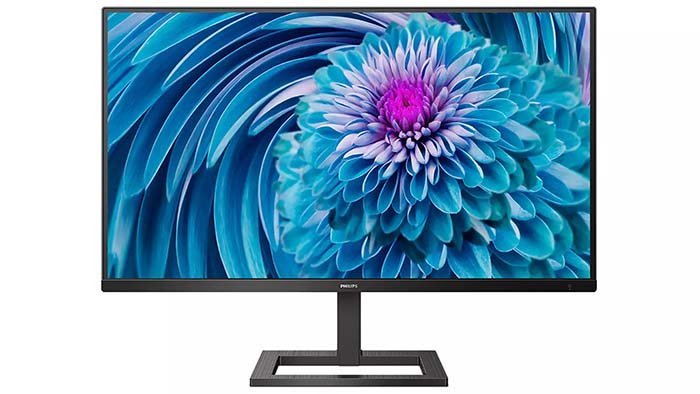 The Philips 288E2A is a great 4K monitor, ideal for those looking for the best budget high resolution display they can buy. Although this monitor is a little bit lacking in terms of features and refresh rate, it offers solid pixel density and high visuality fidelity making it great for those looking to pick up a high resolution display.
Things We Like
Reasonably priced: The Philips 288E2A is one of the cheapest 4K displays that we've seen, coming in at a price point I feel many consumers will be happy with.
Features AMD FreeSync: AMD's VRR technology minimises stuttering and tearing, allowing consumers to enjoy buttery smooth gameplay.
Things We Don't Like
Only 60Hz: If you've got a graphics card that can push frames over 60Hz, this monitor won't be ideal as you're capped at a relatively low refresh rate.
4ms response time: The higher response time on this display makes it a better option for consumers building a workstation PC, instead of gaming.
Features: 3.5/5
Design: 3.7/5
Versatility: 3.7/5
Value for Money: 3.9/5
Where to Buy
Buy the Philips 288E2A on:
Samsung Odyssey G7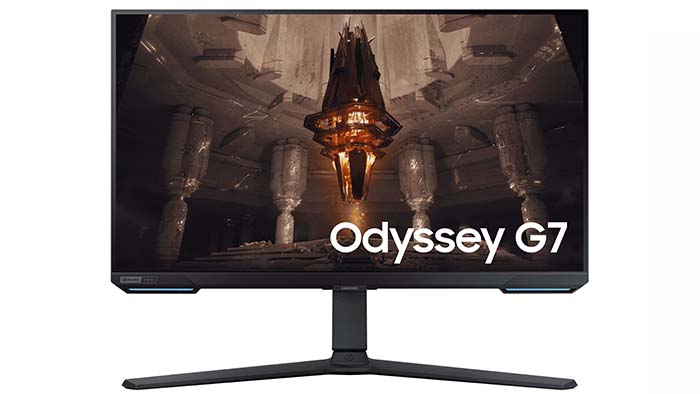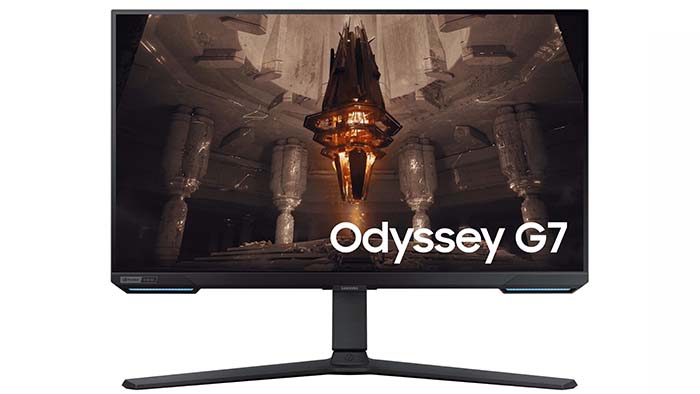 Next up is the Odyssey G7 from Samsung, a 144Hz gaming display with crisp 4K visuals. This monitor has a 1MS response time, offering an excellent set of IO, coming in a 28 inches. This is a pricier option, but I believe it is more well-rounded when it comes to features and performance, offering the best of both worlds for gaming and productivity.
Things We Like
Solid refresh rate: This display offers an excellent refresh rate, sitting at 144Hz, making it perfect for top-end and Esports gaming.
HDR Certified: The Odyssey G7 is also Display HDR 400 certified, offering vibrant lights, and dark blacks with crystal clear clarity.
Things We Don't Like
Not cheap: If you're looking for a budget display, this monitor unfortunately does not fit the criteria, coming in at well over $600.
Only G-Sync Compatible: The Odyssey G7 unfortunately only offers VRR for NVIDIA GPUs, so AMD users will miss out to a degree.
Features: 4/5
Design: 4/5
Versatility: 3.9/5
Value for Money: 4/5
Where to Buy
Buy the Samsung Odyssey G7 on:
Acer CG437KP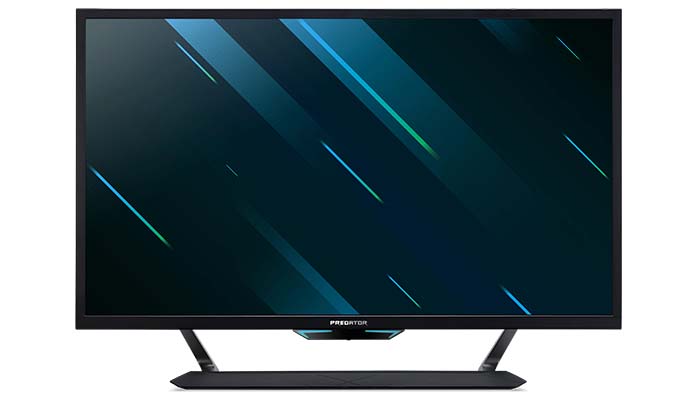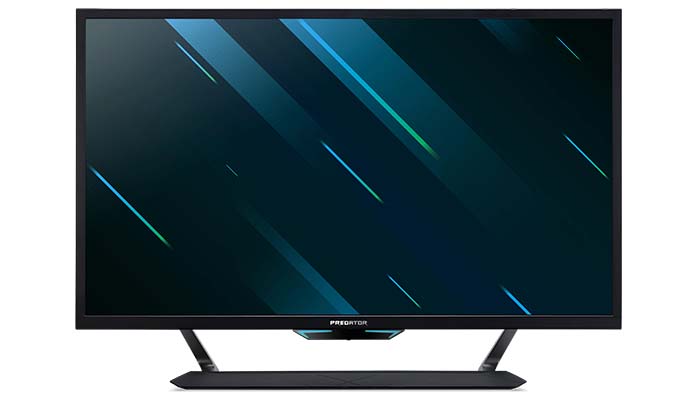 For our last recommendation, we wanted to delve into the gigantic displays on the market. Meet the Acer Predator CG437KP, a 43 inch widescreen monitor, with a 144Hz refresh rate, 1ms response time, Display HDR Certification, and excellent colour accuracy. All of the things to look for in a multifaceted system!
Things We Like
All the features!: This monitor has all of the fancy top-end features you could ask for, which is to be expected for such a pricey display.
Comes with a remote control: Although this monitor isn't a TV, it does come with a nifty remote control that allows you to change settings on the fly.
Things We Don't Like
Crazy expensive: This monitor is about as expensive as it gets, coming in at over $1000 which is pretty insane just for a display.
Pretty overkill: The vast majority of consumers won't be picking up display like this, because it is quite literally too massive for traditional desk setups.
Features: 5/5
Design: 3.7/5
Versatility: 4.2/5
Value for Money: 4.3/5
Where to Buy
Buy the Acer Predator CG437KP on:
[adrotate banner="9″]
Conclusion
Cooler Master Tempest GP27U
Product Name: Tempest GP27U
Brand: Cooler Master
Features

Design

Versatility

Value For Money
Summary
Cooler Master's Tempest GP27U is a refreshing and innovative design for the 4K monitor market. On paper, this display has an excellent set of features, making it ideal for consumers looking to build a multifaceted system that can tackle both high intensity gaming, and productivity applications. But when picking up a component or product, the big question that still stands is value. Is the Tempest GP27U worth its very very high price point? Yes, this monitor is worth its price point. You're probably screaming at me 'but it's $800', and yes you're not wrong, but we've got to consider the rest of the market when answering this question.
As a standard, if you're looking to pick up a semi-decent 4K gaming monitor, you're paying at least $500 as a minimum. When you throw in all of the extra workstation features such as accurate colour spaces, quantum dot technology, and KVM switching, the price jumps up significantly. Is this monitor expensive? Yes! Will this be a good option for budget consumers? Absolutely not. But if we look at all of the technology considering the price point, I'd argue that this monitor offers pretty good value for money if you're looking to work during the day, and game in the evening. Ultimately, most consumers won't even give this monitor a look based on the price point, but I definitely think it is worth considering if you're building a gaming/workstation PC. And with patience and savvy shopping, you might be able to pick up this monitor for a pretty solid price point!
Pros
✅ Excellent set of features.
✅ Very modern IO.
✅ Perfect for workstation systems.
Cons
❌ Very expensive.
❌ Pretty weak on the design front.
❌ Quantum Dot doesn't make a lot of difference for gaming.