Introduction
Cooler Master have been making cooling solutions for as long as I can remember, who would have thought? One of their CPU cooler models, the Hyper 212, has been ever popular since its initial release and for good reason. The Hyper 212 range of CPU Coolers have always packaged impressive cooling performance with affordable pricing. So, of course, when Cooler Master released a new and improved model of the Hyper 212 Spectrum edition, we couldn't pass up the opportunity to take a look!
The previous Hyper 212 models have become somewhat of a cult favourite here in the GeekaWhat offices, regularly featuring in a number of videos and CPU Cooler roundups. We're hoping the new Hyper 212 Spectrum V3 follows on from its predecessors and carries on in a similar fashion but just how well it fares will be revealed later on.
Buy the Cooler Master Hyper 212 Spectrum V3 on:
Suggested Article: The Best CPU Coolers to Buy for Intel 13th Gen CPUs
What is a CPU Cooler and Why Do You Need One?
First things first, why are CPU coolers actually needed? CPUs notoriously are one of, if not the hottest components within a PC build and unlike most other components don't have any built-in cooling solutions. Without a CPU cooler, the CPU would overheat and begin to 'thermal throttle', causing major performance issues or worse – damage. It's a near identical scenario to a car engine, starve the engine of coolant and the engine overheats and the car eventually cuts out.
Some CPUs do come with a 'stock' cooler included, capable of reducing heat levels a fair amount, but the real improvements are made with 'Air' coolers such as the Hyper 212 and the higher-end 'Liquid' coolers.
But how does a CPU Cooler actually work I hear you ask. To keep it relatively simple, a CPU Cooler uses a heatsink, heat transfer pipes (in this case Nickel plated) and a fan. The heatsink and fan work in unison to transfer the heat from the base of the CPU Cooler, through the transfer pipes and into the heatsink. From there, the fan blows air through the heatsink, dissipating the heat into the surrounding space in the case. Additional fans and mesh side panels can then be used to further transfer the heat out of the case itself and thus reducing temperatures that bit more.
Thermal paste is a necessity when installing any new CPU cooler into a system. Used to maximise the bond between the CPU and CPU Cooler surface by removing any room for air and filling potential imperfections on either surface, applying thermal paste is key to maximising efficiency. Without thermal paste being applied, the effectiveness of the process diminishes significantly and can again cause CPU overheating issues. The moral of the story, is always apply thermal paste!
Aesthetics & Design
The Hyper 212 Spectrum V3's design itself is visually not too dissimilar from previous Hyper 212 designs and much like the performance, you know roughly what you're getting. That's not to say however that changes haven't been made. Sporting a sleeker looking colourway thanks to the updated Nickel plated heat transfer pipes, the mismatch colourway of silver and copper is a thing of the past.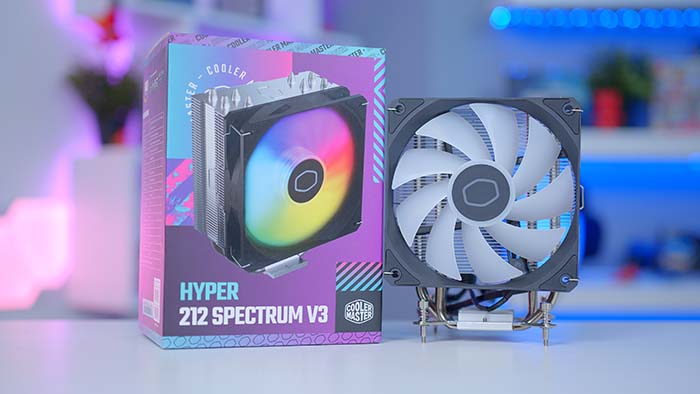 Spectrum ARGB fans are always a safe bet when wanting to add some RGB into any system. We regularly use a host of Cooler Master fans and RGB accessories, and find them to be some of the strongest, whilst also being some of the easiest to set up. Although not for everyone, the RGB adds a nice touch to the cooler and offers a slightly more 'premium' feature for minimal additional cost. The Cooler Master Hyper 212 Black edition, however, is another great option for those not wanting the additional RGB.
Additional efforts have been made with the Spectrum V3 with regards to compatibility. Coming in at a smaller 152mm height, the latest instalment of the Hyper 212 Spectrum is a more space friendly option. Capable of fitting into a wider range of cases now thanks to improved clearance, its a welcome change from the previous editions and one that ties in to the refined design of the cooler.
The Hyper 212 Spectrum V3 has become an all rounder of an CPU air cooler. Improvements have been made across the board, and with upgraded hardware mounting brackets, the ease of use is incredible. With just four screws to be tightened, and just two cables to plug in to the motherboard, the Hyper 212 Spectrum V3 really is a plug-and-play style cooler, great stuff!
Features
Spectrum ARGB Fan
Cooler Masters Hyper 212 Spectrum V3 rather fittingly comes as stock with a Spectrum ARGB fan. Compatible with a whole host of other brands and software, it's a sure-fire way to add aesthetics to any build. Compatible brands include; Asus Aura, ASRock RGB, Gigabyte and MSI RGB motherboards, not bad going at all! An included RGB controller would have been a nice addition but is not a deal breaker on the whole and thankfully is not totally necessary either.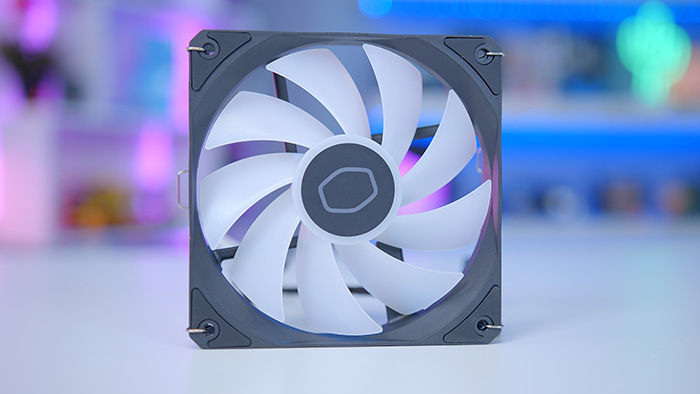 Nickel Plated Heat Pipes
Efficiency upgrades have been made with the latest edition of the Hyper 212 Spectrum. Nickel-plated heat transfer pipes are a welcome change and one that helps maximise cooling the potential of the new Spectrum V3. Any improvement to enable an air cooler to compete that bit more with liquid coolers is a welcome change to me!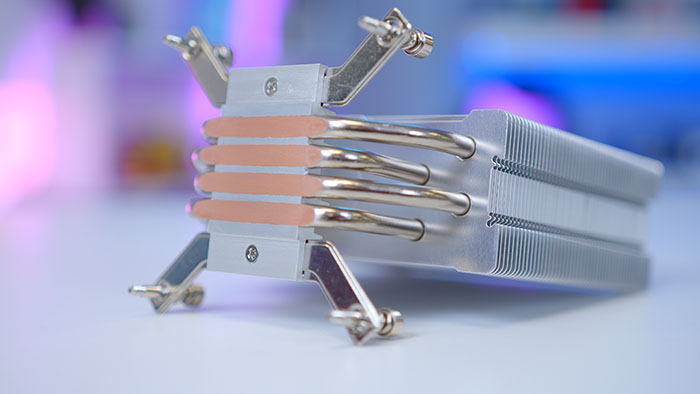 The Nickel plated heat pipes offer a much cleaner-looking aesthetic too. Whilst not the be-all and end-all, the full silver finish offers a much tidier look than the copper and silver finish the Spectrum V2 previously sported.
Upgraded Hardware Mounting
Cooler Master's Spectrum V3 has got you covered in the socket compatibility department. Coming packed with a host of new and improved installation brackets, the Spectrum V3 is compatible with most if not all recent socket types.
Compatible with both of the latest socket types from both AMD (AM5) and Intel (LGA1700) the Spectrum V3 avoids the majority, if not all teething issues when upgrading CPU and motherboard, great stuff!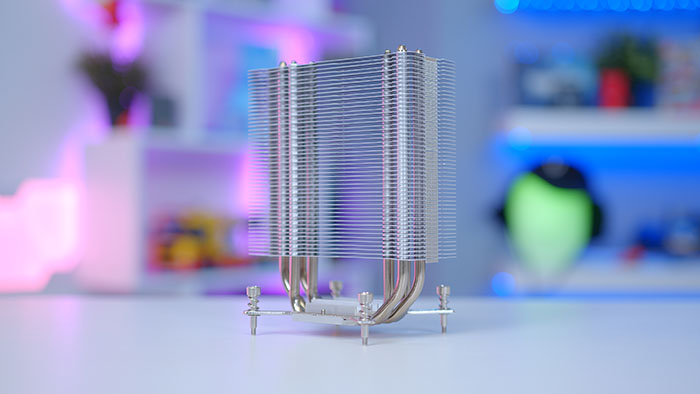 For those still rocking older generation CPUs in their systems, fear not, however. The Hyper 212 Spectrum V3 offers compatibility with a whole host of older CPU socket types, ranging from AM4 to LGA1150 through to LGA1156 to name a few.
Thermals
To test the cooling capabilities of the Hyper 212 Spectrum V3 we put together a Geeka gauntlet to push both the CPU and CPU Cooler to the max. We used a number of tried and tested benchmarking software, designed to safely put our CPU under significant stress. For our testing, we ran Prime 95 with the default benchmark settings in addition to Cinebench's CPU stress tests. We put together a brand new system for testing, pairing the Spectrum V3 with Intel's Core i9 13900K and fitting the system with 4 additional case fans for good measure.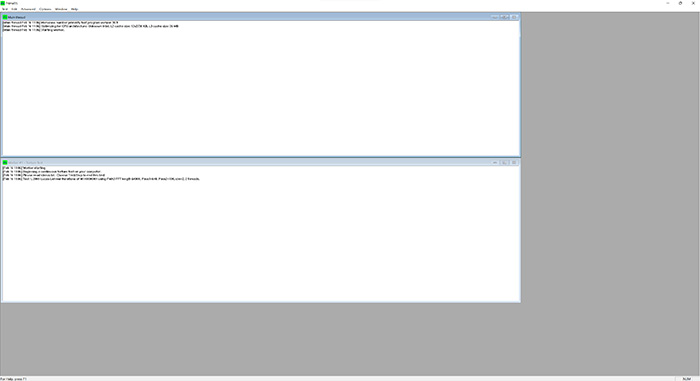 Prime 95 Stress Test
Prime 95's Stress test or 'torture test' as it is more widely referred to, offered up some interesting results, to say the least. With a single 'Worker' working, results were fairly solid from the Hyper 212 Spectrum V3. Average temperatures ranged from a low of 70°C to a maximum during testing of 76°C, by no means the coolest of temperatures but equally a very acceptable result.
With the number of workers maxed out to 24 however, results were less solid. Sitting at 100°C on average, could not be further from ideal for a CPU and was rather disappointing to see. For those looking to carry out extensive activities a Liquid cooler will be a far better option and is much better suited to a high-end CPU such as the i9 13900K.
It is worth noting, however, that software such as Prime 95 often stresses the CPU at maximum load for extended periods, something that hopefully your PC won't do in normal circumstances.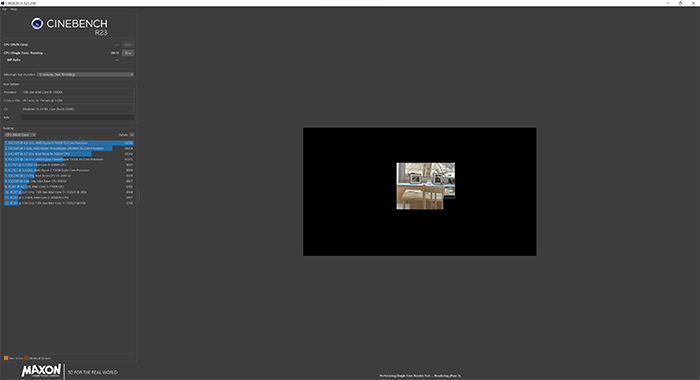 Cinebench Stress Test
Cinebench is a regular fixture during our testing here at GeekaHQ, we carried out both single and multithreaded tests to really put the cooler under the pressure.
Results in single-threaded testing made for positive readings. Averaging 66°C, thermals were much healthier looking than results had previously been whilst using Prime 95.
Multithreaded testing, however, was a similar story to the multi-worker torture test experienced on Prime 95. Once again, maxing out and averaging 100°C was a weaker showing from the Spectrum V3 than we had hoped, given the more positive single-threaded results.
The results are not to say however that the Spectrum V3 is a bad cooler by any means. For those looking to carry out extensive and intensive tasks though, an AIO cooler will be a much safer bet and better suited to cool such a high-end CPU.
Conclusion
Cooler Master Hyper 212 Spectrum V3
Product Name: Hyper 212 Spectrum V3
Features

Design

Performance

Value For Money
Summary
Cooler Master continue to prove just why they are so popular when it comes to cooling solutions with the Spectrum V3. With a sleek and clean-looking design, the Hyper 212 fits right at home in builds of all aesthetics. Built with budget in mind, the Hyper 212 Spectrum V3 offers solid thermal cooling at a fraction of the cost of the more expensive AIO cooling options and whilst as we saw in testing is not so well suited to top-end builds in intense scenarios, the Spectrum V3 is a great choice for the budget to mid-range builds. Whilst there are other alternatives on the market with fancy bells and whistles that the Spectrum V3 doesn't have, you can simply never go too far wrong with any Hyper 212 model for pure cooling performance.
Pros
✅ Solid performance at a solid price-point.
✅ Strong RGB clarity on fan.
✅ Leaves plenty of clearance.
Cons
❌ Struggled when paired with High-end CPU in intense scenarios.
❌ Won't be as quiet as a liquid cooler.
❌ No included RGB controller.