Introduction
When you start to build a PC, picking out all of your components can be a difficult undertaking. If you're starting out for the first time, sifting through the various options for CPUs and GPUs can be hard enough – let along specifying the cooler solution for a build.
Cooling is one of the areas that we get asked about a lot. What cooling type do you need for a certain CPU? What cooler is best for overclocking? What is the best air cooler to buy? Today, we'll be answering all of those questions with our GeekaWhat roundup on CPU air coolers. We'll be looking at different price points, while also covering features, aesthetic, and recommending what we would use each cooler for.
Suggested Article: The Best CPU & CPU Cooler Combos to Buy in 2022!
Air vs Liquid Cooling
The age old argument of air vs liquid is one which will likely simmer on for many years to come. When it comes to cooling your CPU, you essentially have two options. You can stick with the more commonly used method of air cooling, or instead go the liquid cooling route. Some enthusiasts will even go as far as to design and build their own custom water-cooled setups.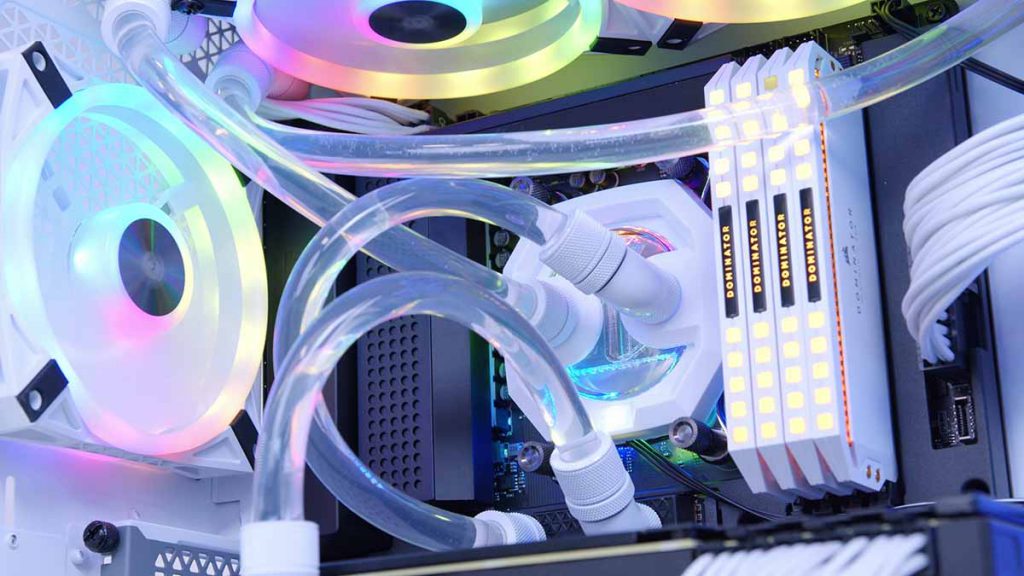 Both air and liquid coolers are capable of keeping CPUs cool, but liquid coolers, while typically adding cost, do a better job to keeping your CPU cooler. They also provide more leeway to overclock your processor, and are the best bet for high-end and enthusiast configurations. For more budget-oriented setups, air cooling will keep things cooler at lower price points. The one caveat with liquid cooling, aside from price, can be the space required. Custom setups are demanding on space, due to the need for a separate resolipoir and pump, while all liquid cooled setups will require room for a radiator. The best radiator sizes for liquid cooled builds are 240mm and above. Our testing has found small, 120mm liquid coolers to be much less effective.
In this guide we'll be looking specifically at the best Air Coolers you can buy for a gaming PC, though we have explored liquid choices in our extensive range of PC Component Buyers Guides.
Air CPU Cooler Manufacturers
Air coolers have been a mainstay for as long as we can remember, and thus the market is saturated with a wide range of options when it comes to CPU coolers. Below we've provided a list of the more prevalent manufacturers in this space.
Top 3 CPU Air Cooler Picks
Best Budget Air Cooler: Intel & AMD Stock Cooler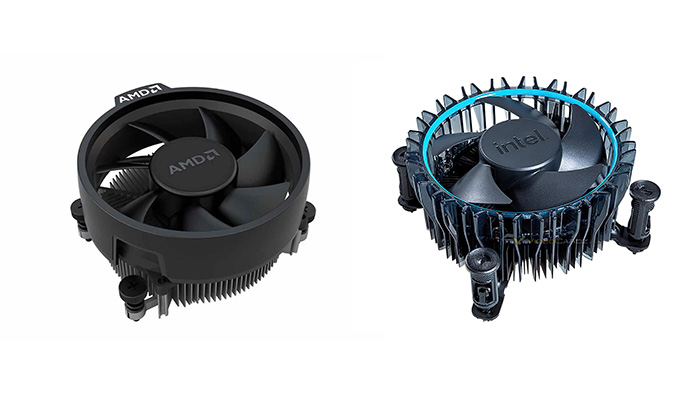 Pros
Cons
✅ Included with selected Intel and AMD CPUs.
✅ Doesn't require you to spend anymore money.
✅ Perfect for budget and entry-level builds.
❌ Thermals won't be the best.
❌ Doesn't offer much aesthetically.
❌ Won't be suitable for overclocking.
Best Overclocking Air Cooler: Noctua NH-D15 Chromax Black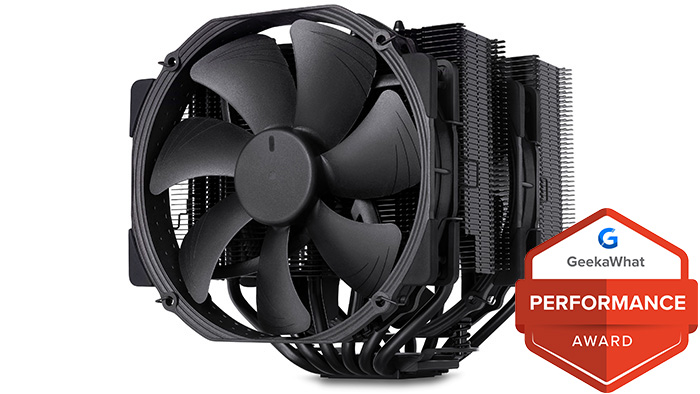 Pros
Cons
✅ Ideal for overclocking or high-end systems.
✅ Provides incredible thermals in most situations.
✅ Black colour way looks awesome.
❌ Quite expensive for an air cooler.
❌ Size will impact clearance for other parts.
❌ No RGB options available.
Check the price on:
Best Looking Cooler: Cooler Master MA620M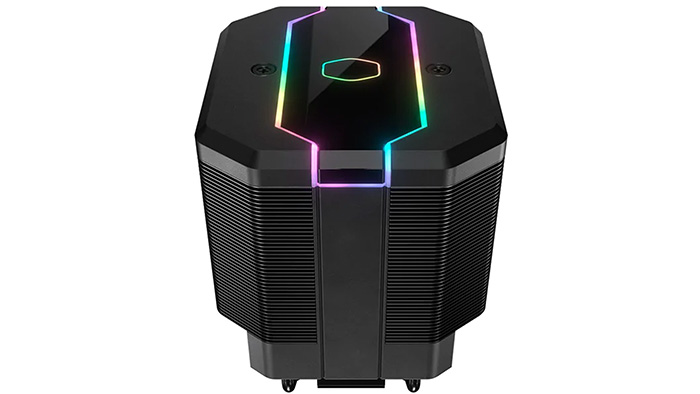 Pros
Cons
✅ Sleek tower design blends in very well.
✅ RGB lighting looks great and can be customised.
✅ Design won't heavily impede on clearance of other components.
❌ Thermal performance isn't as good as liquid options.
❌ Quite expensive.
❌ Upgrade kit required for LGA1700.
Check the price on:
Our Recommendations
1. Intel & AMD Stock Coolers
Both Intel and AMD haven't officially joined the CPU cooler game with a range of coolers, but they provide a cooling option for consumers that decide to buy a CPU. If you've decided to pick up one of AMD's Ryzen 3 processors, or perhaps one of Intel's latest Core i3 CPUs, then it is quite likely you've also got a CPU cooler in the box. If you're building a budget PC and don't plan on upgrading anytime soon, then either of these stock coolers will be perfectly fine for gaming. Your thermals won't be as cool as they could be, but you're saving money by not needing to purchase an aftermarket cooler.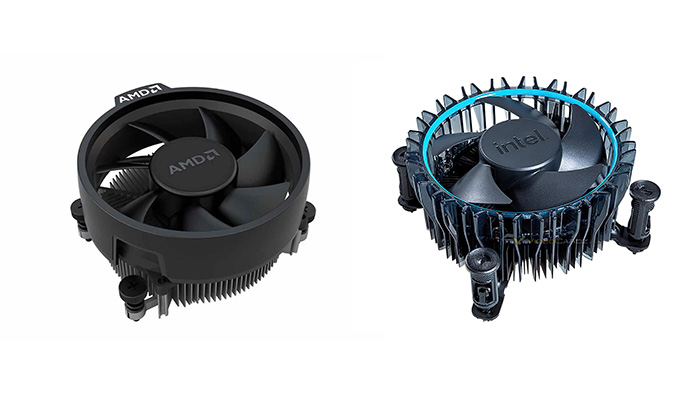 Intel Cooler Key Facts:
Max RPM: 3150
Connector Type: 4-Pin PWM
RGB: No
Heatpipes: 0
Ideal For: Budget Builds
Buy an Intel CPU with Cooler on:
---
AMD Cooler Key Facts :
Max RPM: 2800
Connector Type: 4-Pin PWM
RGB: No
Heatpipes: 0
Ideal For: Budget Builds
Buy an AMD CPU with Cooler on:
---
2. Cooler Master Hyper 212 RGB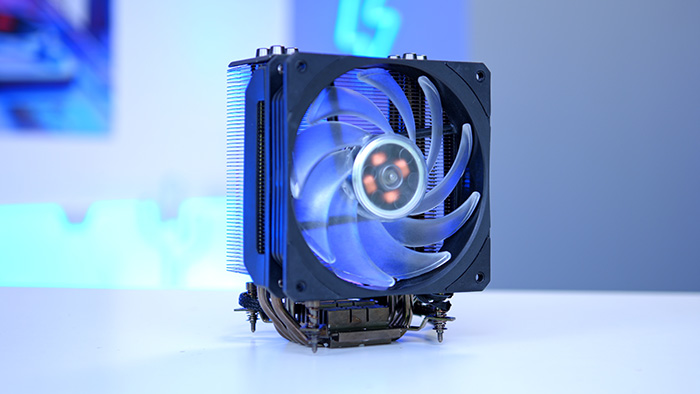 Cooler Master's Hyper 212 cooler has been extremely popular for a long time. This cooler is so popular they've updated the mounting to fit Intel's latest LGA 1700 socket our of the box. An excellent option to get your system running quietly, with some additional RGB flare.
Key Facts:
Max RPM: 2000
Connector Type: 4-Pin PWM
RGB: Yes
Heatpipes: 4
Ideal For: Budget & Mid-Range systems
Buy the Hyper 212 RGB Black on:
---
3. DeepCool AK620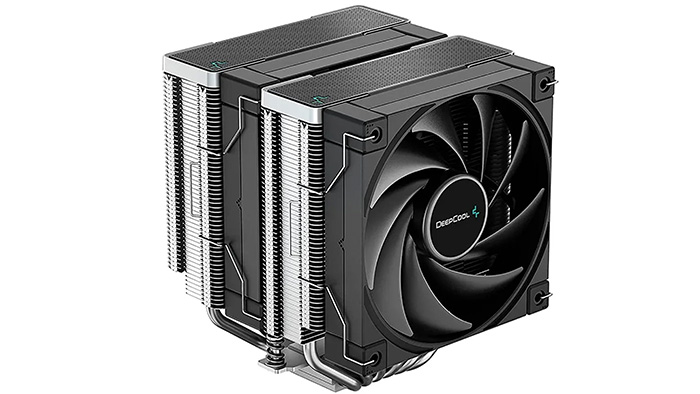 DeepCool's AK620 is an excellent dual tower cooler sporting a matrix fin design on the heatsinks. This tower cooler has a relatively simplistic design, but I'm a big fan of the sleek look. Dual tower designs are normally quite expensive, but this cooler comes in at a strong price point. The AK620 sits within the budget and mid-range market with a little bit more room for higher performance due to the dual tower heatsinks.
Key Facts:
Max RPM: 1850
Connector Type: 4-Pin PWM
RGB: No
Heat Pipes: 6
Ideal For: Budget & Mid-Range systems
Buy the DeepCool AK620 on:
---
4. bequiet! Dark Rock Pro 4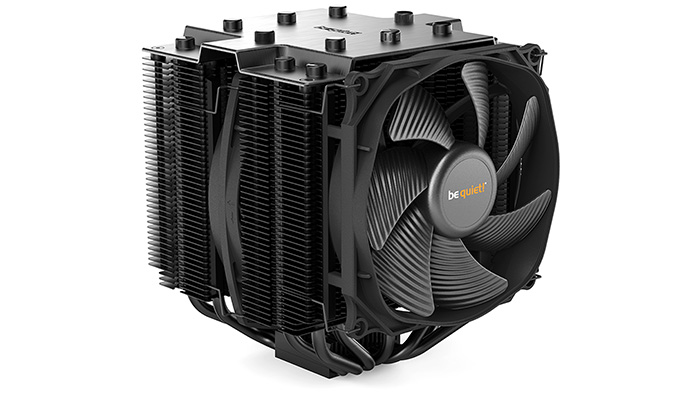 If bequiet! coolers are good for one thing it's definitely being quiet. The Dark Rock Pro 4 is an excellent cooler for its sweet resounding silence once you've installed it and fired up in your system. Not only this, but the dual tower design provides optimal cooling when your CPU is under a significant amount of load. In terms of use-case, the Dark Rock Pro 4 is ideal for mid-range and top-end systems where you want to really push the boat out.
Key Facts:
Max RPM: 1500
Connector Type: 4-Pin PWM
RGB: No
Heat Pipes: 7
Ideal For: Mid-Range & High-End systems
Buy the Dark Rock Pro 4 on:
---
5. Cooler Master MasterAir MA620M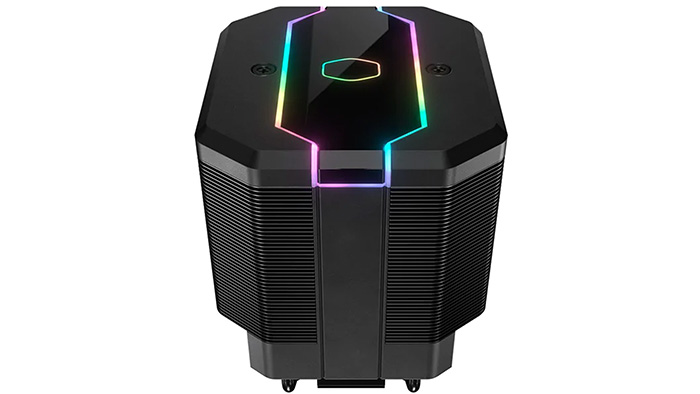 The Cooler Master MA620M is one of the best looking in this roundup, with speed RGB accents, a dual tower single fan design and sleek, all-black chassis. As far as minimalist design goes, this design keeps things simple without sacrificing performance. The single fan design also stays nice and quiet under load, and is perfect for consumers looking to build a slightly more expensive mid-range or high-end gaming PC.
Key Facts:
Max RPM: 2000
Connector Type: 4-Pin PWM
RGB: Yes
Heat Pipes: 6
Ideal For: Mid-Range & High-End systems
Buy the MasterAir MA620M on:
---
6. Noctua NH-D15 Chromax Black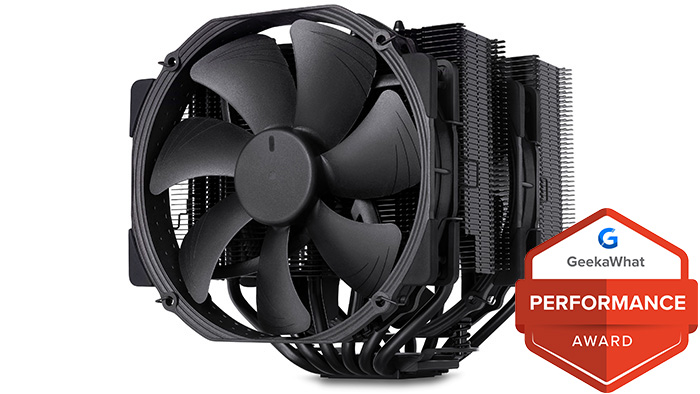 Finally, we reach one of the best air coolers on the market, Noctua's NH-D15 Chromax Black Edition. The NH-D15 has been popular in the PC gaming market for a long time, with this all-black version the latest revision. You get support for Intel's newest LGA1700 mounting and top-end Core i9 CPUs in a premium, but well-performing package.
Key Facts:
Max RPM: 1500
Connector Type: 4-Pin PWM
RGB: No
Heat Pipes: 7
Ideal For: High-End & Overclocking
Buy the Noctua NH-D15 on:
---