Introduction
AMD's brand new graphics card is finally here, we've got our hands on the Radeon RX 7600 and so far we're pretty impressed with the available performance. This card seems to compare to the 6750XT in games, but at a fraction of the price of said card. This means that we're slowly making our way back to normalised pricing, where a budget build isn't over $1000, and PC building is somewhat more affordable. Hopefully NVIDIA gets the message too, and we'll be seeing more cards geared towards the budget end of the market.
Regardless of this, there's some questions that need to be answered regarding the performance, and power requirements of the new card. Will AMD be following in NVIDIA's footsteps by manufacturing yet another GPU that requires an obscene amount of power? Or is AMD making their new budget-oriented GPU affordable and efficient when it comes to power consumption?
In this buyers guide we'll be answering these very questions with a roundup of the best PSUs to pair up with AMD's brand new RX 7600. We've covered a range of options for those on a budget, and for those looking to open up some room for upgrading in the future.
Suggested Article: Best PC Cases to Buy for the AMD Radeon RX 7600 in 2023
Our Recommendations
1. Corsair CV550
👑 The best budget PSU for the 7600.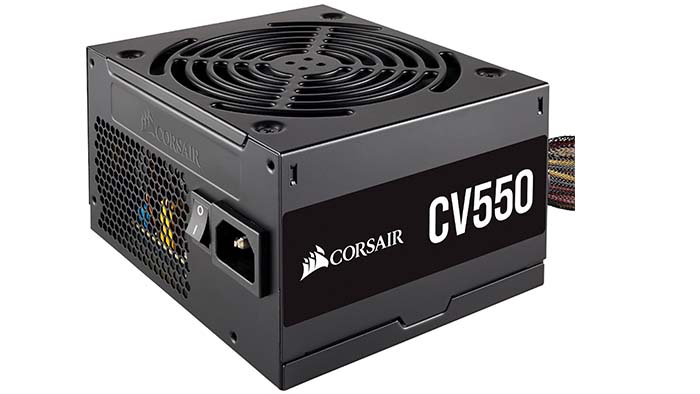 Introduction
First up in this roundup, we've started off with Corsair's CV550. It seems that 500W and 550W PSUs are a bit of a rarity these days (which is likely down to power consumption exponentially increasing over the years). For this reason we had a good rummage around in the GeekaWhat storage and managed to find the CV550, a tiny non-modular 550W power supply with a bronze rated efficiency.
Somewhat unsurprisingly this PSU is not the fanciest option, and nor is it the most feature-rich design we've seen. However this power supply serves a purpose for the budget end of the market, and that is, as an entry point for consumers that just need a cheap power supply. The bronze rated efficiency will help save some money in the future by reducing any power lost as heat or noise. The CV550 also offers a low-noise mode, aiding noise levels too when your PSU isn't under as much load.
Key Specs
| Key Specs | Corsair CV550 |
| --- | --- |
| Form Factor | ATX |
| Wattage | 550W |
| Efficiency Rating | 80+ Bronze |
| Modular | No |
| RGB | No |
| PCI-E 5.0? | No |
Things We Like
Cheap and cheerful: The biggest bonus of this power supply is that it is cheap. This PSU comes in at around $60 which I'd say is very reasonable priced, and is perfect for those on a budget.
Compact design: The smaller and more compact chassis of the PSU should make installation much easier. If you're a first-time builder, this could save you some building time.
Things We Don't Like
The bare minimum for the 7600: 550W is about the bare minimum that we'd recommend for a 7600. If you're picking up more powerful components later down the line, you'll definitely need an upgrade.
Weaker efficiency rating: The CV550 sports an 80 plus Bronze efficiency rating which will help with noise and heat, but not by a whole lot. If you're pushing your PC with higher loads often, you'll want to look at another option with better efficiency.
Summary
Corsair's CV550 is a compact 80 plus bronze rated power supply with 550 watts of power available for your PC build. This isn't the fanciest of the nicest power supply, but it is extremely cheap and will be perfect for price conscious consumers looking for reasonably priced option.
Features: 3.5/5
Design: 3.5/5
Performance: 3.8/5
Value for Money: 3.9/5
Pros
Solid price point.
Offers a low-noise mode.
Compact design is easy to install.
Cons
Weak efficiency rating.
Will need an upgrade for more powerful components.
Where to Buy
Buy the Corsair CV550 on:
2. Gigabyte P650B
👑 The best budget 650W PSU for the 7600.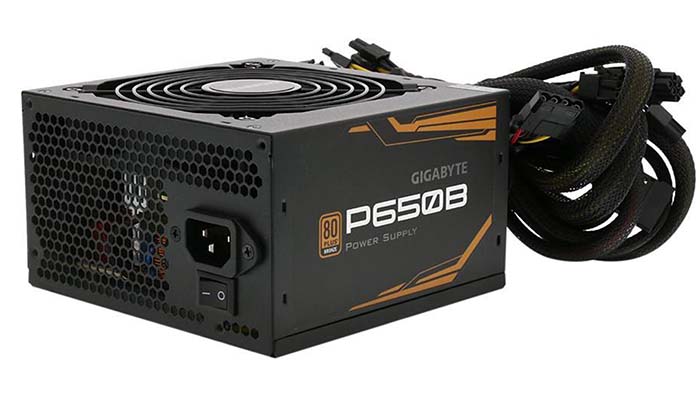 Introduction
Next up in our roundup, we've picked out Gigabyte's P650B 650 watt unit. Much like the previously mentioned CV550, the P650B is another option geared towards the budget end of the spectrum. This option doesn't come with a particularly extensive set of features contrasting to the rest of the market, but it will be perfectly fine for a cheaper system, especially if you're trying not to spend a fortune on components.
This unit comes in around the $60 mark, not too dissimilar from the CV550. It features an 80 plus bronze efficiency, mesh braided cables, and a vast set of protection mechanisms ensuring that your components remain safe. There unfortunately isn't a low-power mode on this option, but the 120mm hydraulic bearing fan should keep noise levels relatively low, and offer decent longevity in terms of it's lifespan.
Key Specs
| Key Specs | Gigabyte P650B |
| --- | --- |
| Form Factor | ATX |
| Wattage | 650W |
| Efficiency Rating | 80+ Bronze |
| Modular | No |
| RGB | No |
| PCI-E 5.0? | No |
Things We Like
Reasonably priced: This PSU is one of the cheapest 650W options that we've seen on the market. If you're being a bit more conscious when it comes to budget for your build, I'd argue that this unit is a solid option to pickup for those wanting to spend the least.
Mesh braided cables: The P650B offers a nice set of mesh braided cables that add some flair to your build. These cables are easy to manage and will help with airflow as air is easily able to push through each cable.
Things We Don't Like
Bronze rated efficiency isn't ideal: As we look at higher wattage units, improved efficiency effectively becomes a requirement. We'd like to see a gold efficiency rating here, just so consumers can save a little bit of money on their energy bill.
Non-modularity doesn't look great: Although it won't be particularly difficult to install this PSU, non-modularity does not help when it comes to cable management or aesthetics.
Summary
Gigabyte's P650B is a solid entry level 650W power supply that comes in at a solid price point, making it perfect for price conscious consumers. Although this PSU doesn't have a particularly fancy set of features, this is the one we'd urge most users to pick up as it also won't hinder those that decide to pick up a slightly more powerful CPU.
Features: 3.5/5
Design: 3.6/5
Performance: 3.9/5
Value for Money: 4/5
Pros
Perfect for a budget system.
Mesh cables help with airflow.
Great price point.
Cons
Non-modularity isn't great for aesthetic.
We were expecting to see gold rated efficiency.
Where to Buy
Buy the Gigabyte P650B on:
3. Cooler Master MWE 650 Gold V2
👑 The best gold rated PSU for the Radeon 7600.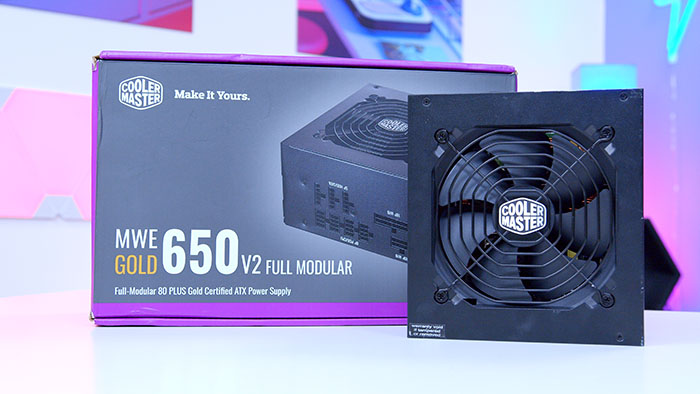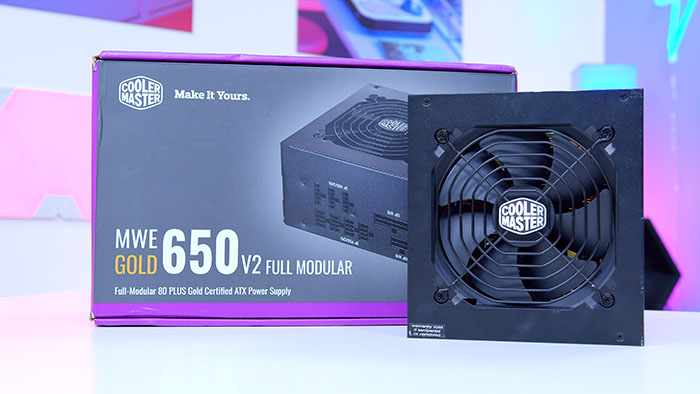 Introduction
For our third selection we've picked out Cooler Master's MWE 650 Gold V2. This PSU doesn't have the catchiest name, but it definitely caught our attention, hence making the cut for this roundup. 650W is generally what we'd recommend for the 7600 as it gives consumers room to upgrade to a more powerful card later down the line, and also has capacity for a powerful CPU to be installed as well. As we've alluded to above, when we start to climb the proverbial 'wattage ranks', efficiency starts to become more important. This is why the MWE 650 Gold V2 is such an excellent option at this capacity, because it sports an 80 plus gold efficiency rating.
This effectively means that consumers pushing their system with more intensive workloads, will be able to minimise any power lost as heat and noise, which is ideal especially when the cost of electricity is high at the moment. Although having a gold rated power supply isn't a requirement at this level, we would urge more consumers to consider picking up a PSU with a stronger efficiency rating as it will save you some money in the future
Key Specs
| Key Specs | Cooler Master MWE 650 Gold V2 |
| --- | --- |
| Form Factor | ATX |
| Wattage | 650W |
| Efficiency Rating | 80+ Gold |
| Modular | Fully |
| RGB | No |
| PCI-E 5.0? | No |
Things We Like
Fully modular design: The MWE 650 Gold V2 is equipped with a fully modular design. This is perfect for cable management and reducing build time, as you're able to pick and choose the cables that you plug in straight out of the box.
Solid warranty: The MWE Gold V2 comes with an excellent five year warranty. Consumers can breathe knowing that if their PSU suffers some damage or is faulty it can easily be replaced under warranty.
Things We Don't Like
Not the cheapest option: Whilst this power supply isn't insanely expensive, it also isn't a budget option either. If you're being a bit more price conscious with your purchases, we'd recommend steering clear of this power supply.
Only comes with one EPS connector: If you plan on pushing your CPU a little bit harder with some overclocking, doing it with this PSU might be a bit of a struggle as it only comes with a single CPU EPS connector.
Summary
Cooler Master's MWE 650 Gold V2 is an awesome power supply sporting a gold efficiency rating, a fully modular cable design, and it comes with a massive five year warranty. Although this unit is pricier than other options, it is well worth it if you're pushing your PC with some more intensive gaming or productivity workloads.
Features: 4/5
Design: 3.9/5
Performance: 4.1/5
Value for Money: 4/5
Pros
Modular cable design will ease the building process.
Solid warranty.
Perfect for a mid-range build.
Cons
Pricier than other options.
Not great for overclocking.
Where to Buy
Buy the Cooler Master MWE 650 Gold V2 on:
4. Corsair CX650F RGB Black
👑 The best RGB power supply for the RX 7600.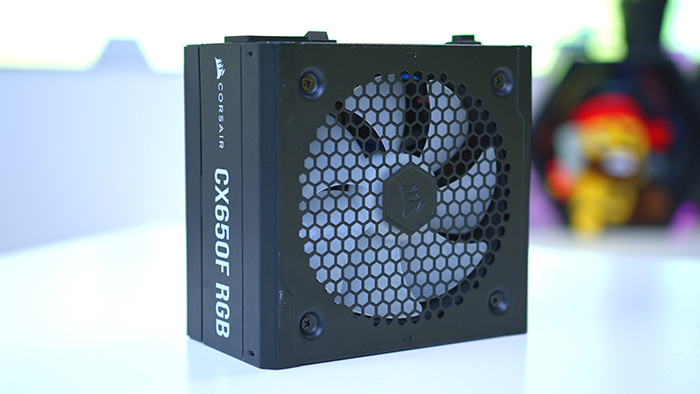 Performance wise, we were a little bit disappointed to see a bronze rated efficiency, but as we've mentioned above, a gold efficiency rating isn't so much a requirement as it is preferred. Regardless we're happy with the overall performance, especially when it comes to noise levels. The CX650F is designed to keep the fan nice and quiet when power reaches a low enough level. This is definitely one of the fancier power supplies that we've looked at recently, but the overall price isn't so obscene that it isn't affordable.
Key Specs
| Key Specs | Corsair CX650F RGB |
| --- | --- |
| Form Factor | ATX |
| Wattage | 650W |
| Efficiency Rating | 80+ Bronze |
| Modular | Fully |
| RGB | Yes |
| PCI-E 5.0? | No |
Things We Like
One of the few good looking PSUs: If you're the kind of consumer prioritising aesthetic, this PSU is a great option. You've got the choice between two colour options, and a fully customisable RGB fan that is easily configured through simple software.
Easy to cable manage: The CX650F RGB sports a fully modular design allowing you to pick and choose cables. Corsair cables are also notoriously easy to manage as well, which should cut down time when you're building your PC!
Things We Don't Like
RGB fan is only useful in certain cases: The vast majority of cases tend to sport a bottom fan configuration for power supplies, which means the RGB on this unit will be waste to a degree unless you have a different case that allows for fan-up support.
A pricier option: The CX650F is one of the more expensive units that we've taken a look at in this roundup. If you're not worried about the aesthetic of your PSU there are cheaper alternatives on the market that offer similar specs, but without the RGB.
Summary
Corsair's CX650F RGB is one of the best looking power supplies on the market, sporting a relatively decent efficiency rating, and a fully modular design that will help with cable management. This is a pricier design, but if you're the kind of consumer that cares more about aesthetic, this unit is definitely worth a consideration.
Features: 4.2/5
Design: 4.5/5
Performance: 3.9/5
Value for Money: 4.1/5
Pros
Awesome aesthetic.
RGB is easy to configure.
Modular cable management will aid the building process.
Cons
Pointless in a fan-down configuration.
Expensive than most other options.
Where to Buy
Buy the Corsair CX650F RGB on:
Is the RX 7600 Any Good?
In this section we'll briefly be delving into the performance of the RX 7600. This card is a very strong 1080p option, with decent legs in 1440p, so we'll be covering performance with some comparative graphs, so you can see how it performs versus other options on the market.
GTA V
First off, we tested out GTA V at 1080p high settings. The RX 7600 was very impressive in this benchmark, leading the performance graph with a 175FPS average. GTA V is an older title, which is why the 7600 was able to reach such high framerates, but it is still good to know that this card thrives at a 1080p resolution, especially against the competition.
It did beat out the RTX 4060 Ti in this benchmark too, showing how strong this card really is. Consumers can enjoy a buttery smooth visual experience in this game, as we were able to easily surpass the 144Hz mark with no issues. The RX 7600 is definitely a 1080p beast, and considering how much it costs, it is the clear winner versus the 4060 Ti.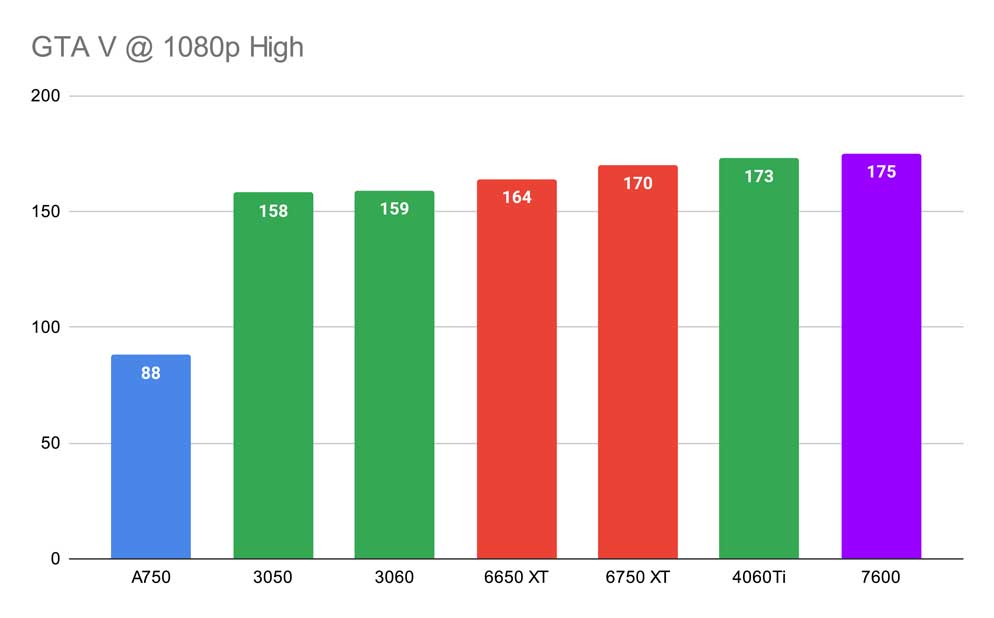 COD Warzone 2
Next we fired up Warzone 2, and turned on DLSS or FSR to see what kind of performance we could get with a different resolution scaler. Unfortunately it seems that FSR didn't do a whole lot in this title. This is likely down to the fact that we're running this game at 1080p, as opposed to 1440p, which realistically won't change much at this lower resolution.
Regardless, the RX 7600 still offered a strong framerate, reaching around 136FPS on average which is very close to the performance of the RTX 4060 Ti. Again, 1080p is the strong suit of this card here, and we're happy to see that the 7600 is able to get very close to the 144Hz mark. We imagine if you dumb down some settings, you'll be able to reach the buttery smooth visual experience too.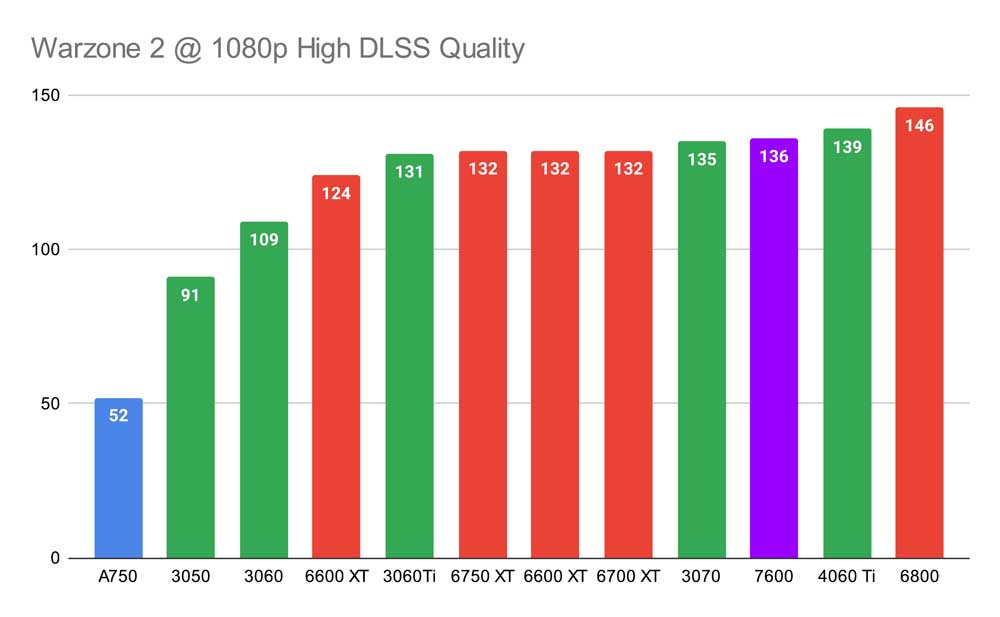 Spiderman Miles Morales
And finally, in Spiderman Miles Morales, we dialled the resolution up to 1440p and turned on DLSS for NVIDIA cards, and FSR for AMD GPUs. The AMD RX 7600 was able to reach around 114FPS on average which is very decent. The performance here was definitely being propped up by FSR, but at the end of the day if you have access to it, you may as well use it.
The RX 7600 yet again was 'neck-a-neck' with the RTX 4060 Ti which was very impressive. This card is clearly able to hold up well at a higher resolution, and it was genuinely surprising considering how cheap this GPU is versus everything else on the market at the moment. Needless to say, AMD has definitely shocked us a bit with how solid this card is.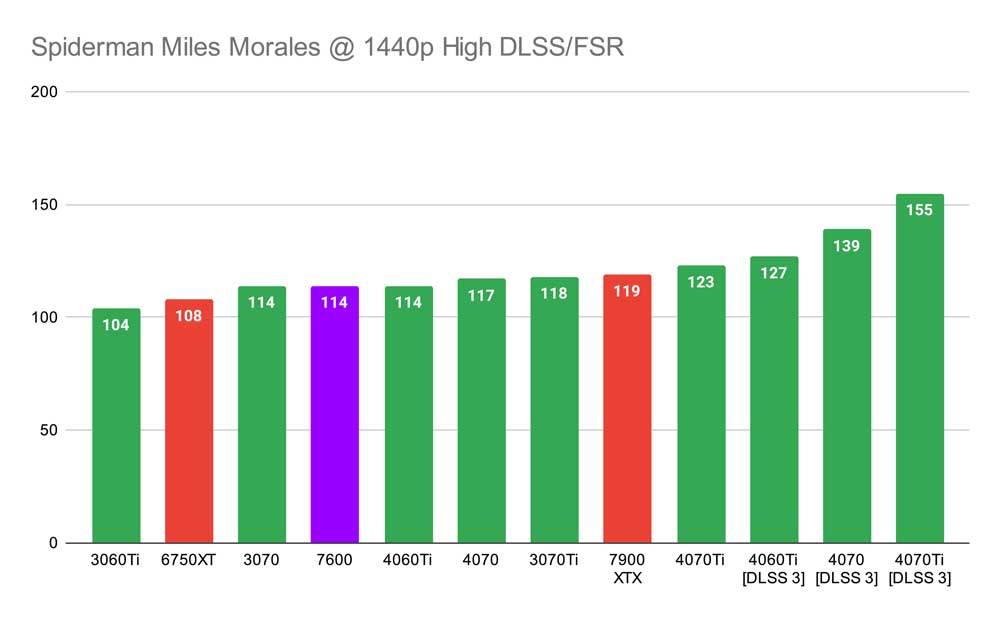 How Many Watts Do I Need for the RX 7600?
As you've probably guessed by looking at the recommendations, the RX 7600 is a relatively low power consumption graphics card. Both NVIDIA and AMD seem to pointing their most recent cards towards the budget end of the market, which is great to see. This means that we're likely to get more GPUs that don't require an insane amount of power to utilise, which in turn will provide more options for consumers looking to build a system on a budget.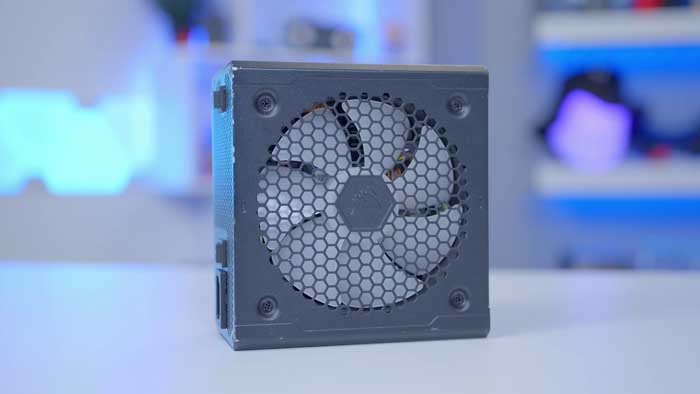 With regards to wattage for the RX 7600, the bare minimum is around 500W. This GPU doesn't consume a huge amount of power, so a 500W option is totally viable for this card. However, this isn't the option that we'd recommend for most consumers, as 500W will be rather limiting. With this amount of power, you're essentially restricted to only budget components, such as a CPU like the Core i3 13100F. Pushing your PC with slightly more powerful components could be an issue with more intense workloads.
As a general rule we tend to recommend a power supply that offers around 100W or 150W more than the minimum recommendation of your GPU. This way you've got space to upgrade later down the line, and it also provides some room for those that plan on picking up a slightly more powerful CPU. Obviously this entirely depends on your use-case or budget, but if you can pick up a PSU that has a slightly better wattage than the minimum
Do I Need PCI-E 5.0 for Radeon 7000?
PCI-E 5.0 slots have been cropping up on new motherboards from both Intel and AMD. Intel 12th-Gen was the first set of CPUs to make PCI-E 5.0 a mainstream option for consumers, followed by AMD's Ryzen 7000 range which is now a mainstay on all of the new options. New power supply options are also accommodating this too, with a multitude of units sporting the new ATX 3.0 cable which can pipe up to 600W at one time. Obviously these are for the new and very power hungry GPUs, but this is likely to become a commonality in the future.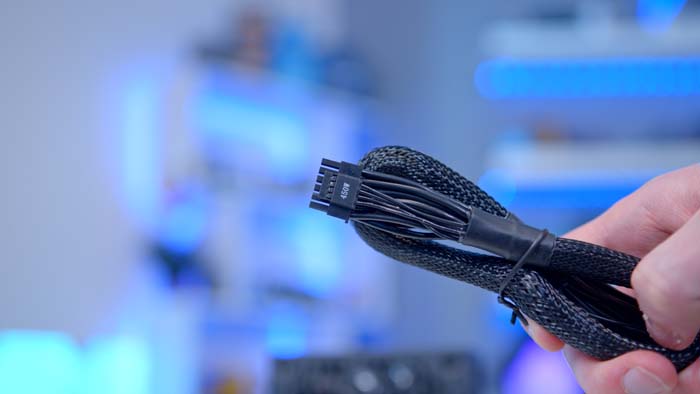 So has AMD followed suit when it comes to the PCI-E 5.0 connector change? Fortunately, not yet, but they will. So far, all of the Radeon 7000 graphics cards are retaining the older 8-pin and 6-pin configurations that we've had access to for years and years now. But, the standard is slowly starting to change. With more PSUs coming as standard with the ATX 3.0 power connector it is very likely, if not certain, that AMD will be updating their newer cards to feature the ATX 3.0 power connector. So if you want to avoid those frustrating and ugly adapters, you may need to pick up a new PSU.
Now you're probably wondering why this is. In short, it's all to do with power consumption. All of the new graphics cards that have released in the past year or so have slowly started to increase significantly in power requirements with the top-end cards effectively requiring a 1000W unit without question. ATX 3.0 allows manufacturers to create more powerful options, but with the use of one cable. ATX 3.0 can pipe up to 600W of power at one time, which makes it ideal for the growing rate of power consumption in new graphics cards.
Why You Can Trust Us
For every piece of content we publish, our team of hardware enthusiasts put a mass of time into researching and benchmarking products, allowing them to construct an impartial view on a massive range of products that we have in the office. We always strive to put the preferences and thoughts of our audience first when it comes to recommendations. This is done by ensuring none of our recommendations are influenced by any external brands or manufacturers. If you're like to learn more about our editorial team, or about our team members, head over to the About Us section.
How We Tested the Best PSUs for the RX 7600
In order to test and evaluate the best power supplies for the RX 7600, there are a number of factors that we take into account, these are:
Performance
Efficiency Rating
Aesthetic
Modularity
Value for Money
Conclusion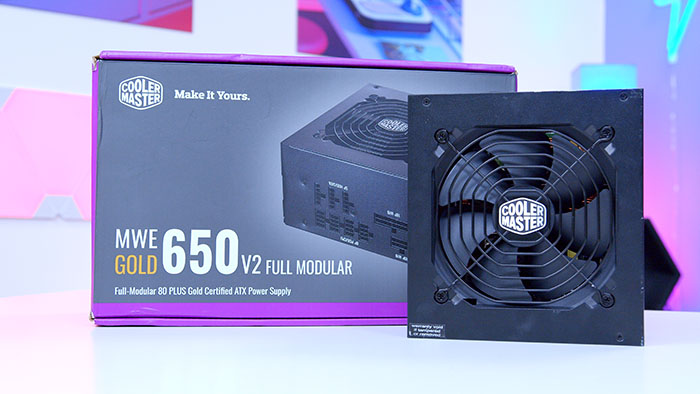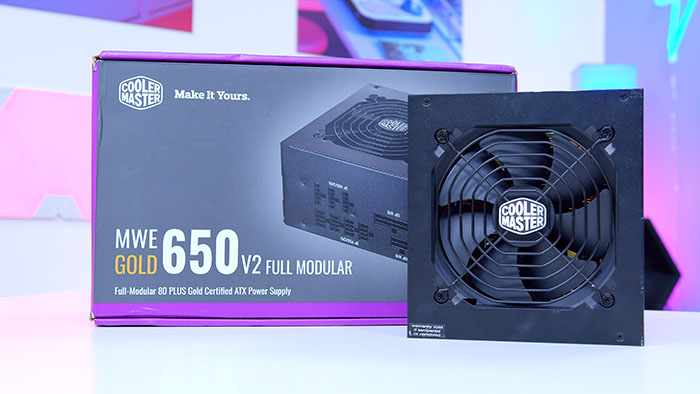 Best PSU for the Radeon RX 7600: Cooler Master MWE 650 Gold V2
Finishing up our roundup, we've picked out Cooler Master's MWE 650 Gold V2. This is a slightly pricier option contrasting to the rest of the units we've covered, but the biggest decider for us was the efficiency rating. This gold rated PSU will help you save some money in the long run by reducing power lost as noise and heat. It also offers a fully modular design that will help with the building process. We'd recommend this PSU to those that plan on upgrading, or are looking to place a slightly more powerful CPU in their build.
Read our full Cooler Master coverage, or Cooler Master MWE 650 Gold V2 on Amazon
Frequently Asked Questions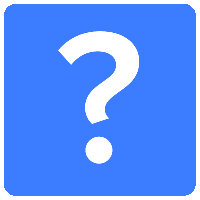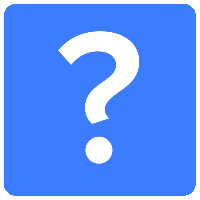 Is Modularity Important?
No, having a modular PSU is entirely preferential. If you'd rather save money by not having a modular PSU, this is entirely fine. But keep in mind, non-modular PSUs are harder to cable manage.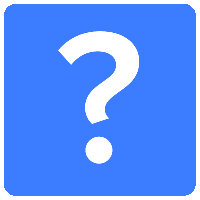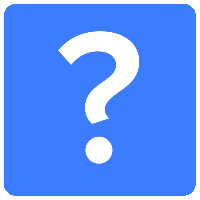 How Important is Efficiency Rating?
Efficiency rating is important for higher wattage PSUs. The higher the wattage, the stronger efficiency you'll want, especially as your system pushes a more intense workload.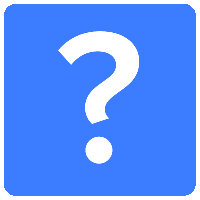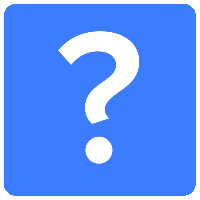 How Many Power Connectors Do I Need for the 7600?
The 7600 utilises 1 power connector. So all you need to do is plug those into the 7600 after you've installed it into your PCI-E slot and it should power up straight away.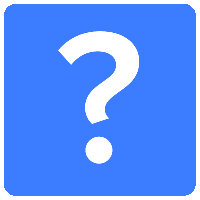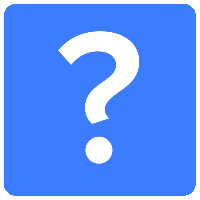 Do I Need to Cable Manage My Power Supply?
Yes and no. If you've got a massive bulk of cables in one place, this can hinder airflow. However, if your cables aren't massively clustered there isn't a requirement to manage your cables, this is entirely preferential.