Introduction
Finding the right power supply can be a bit of a minefield. Consumers looking to build a system that requires 750W of total power are faced with a plethora of different options from a variety of different manufacturers. Picking right the power supply is pivotal decision and will ultimately affect your upgradeability later down the line, and whether your system functions properly during moments of intensity. So how do you choose the best 750W power supply for your new PC build?
In this article we'll be answering your burning questions with a roundup of the best 750W power supplies to buy. Each of the options within this testing roundup has been put through the wringer. We've analysed each power supply to ensure they all work expected, but also to assess the value-proposition of each component.
Suggested Article: How Many Watts Do You Need for a Gaming PC?
Best 750W Power Supply: Cooler Master V750 i Gold
In our testing, we've concluded that the best power 750W power supply to buy is Cooler Master's V750 i Gold. The market for 750W power supplies is a bit stale at the moment, and while there are some cheaper and older PSUs that will be more than adequate for most consumers, there aren't a great number of modern options that come in at a reasonable price point. And this is where the V750 i Gold comes in. It is a bit overkill for consumers that don't have an RTX 4000 graphics card, but despite this, it competes very well with other alternatives on the market, and offers a well-rounded set of features.
Cabling & Modularity: 4.7/5
All Power Supplies in our Roundup
The Best 750W PSUs
1. BeQuiet Straight Power 11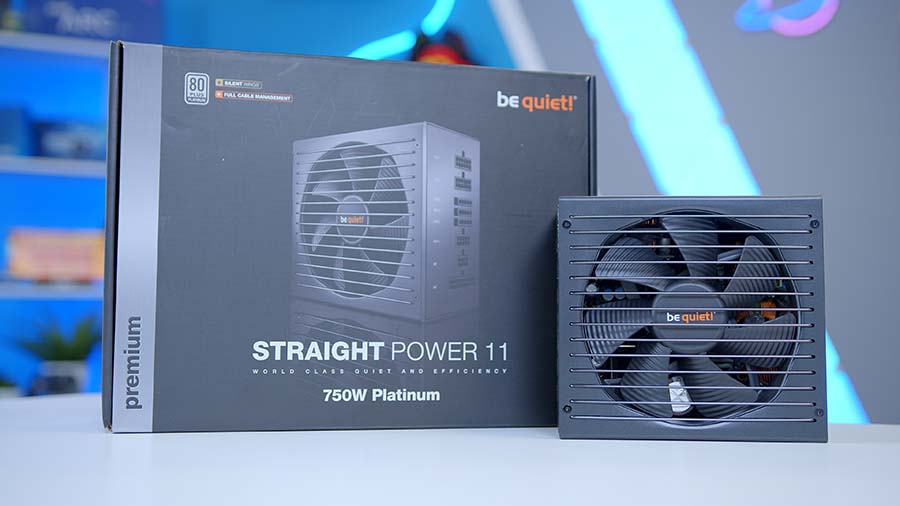 BeQuiet's Straight Power 11 is an awesome 750W platinum unit, designed with efficiency and silence in mind. The Straight Power 11 sports a Silent Wings 3 fans which is still an incredibly strong option in today's market. The Silent Wings 3 fan uses an optimised fan blade design increasing airflow and ensuring silence and minimal power consumption.
This means that even under heavy operation the Straight Power 11 should remain quiet. It is also worth noting that this unit is fully modular, so you can plug in the cables that you need, when you need them.
However, the Straight Power 11 doesn't support the ATX 3.0 standard which is used with the latest generation of NVIDIA GPUs.
This means NVIDIA users with an RTX 4000 graphics card will have to contend with the pesky adapters, which can be a turn off, if you're attempting to avoid cable management. But despite this, the platinum efficiency rating will be well worth it for many looking to build a power efficient PC.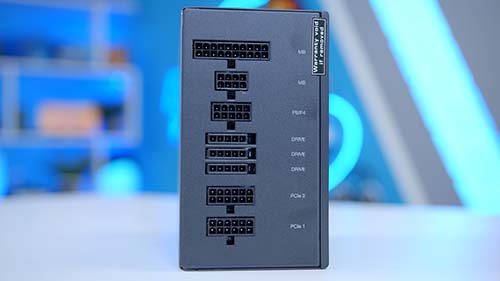 Buy the BeQuiet Straight Power 11 750W Platinum on:
2. Cooler Master V750 i Gold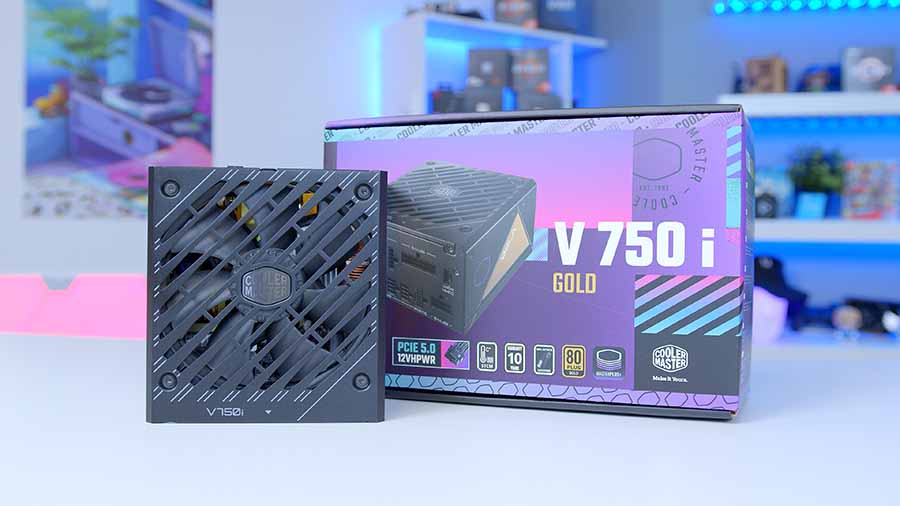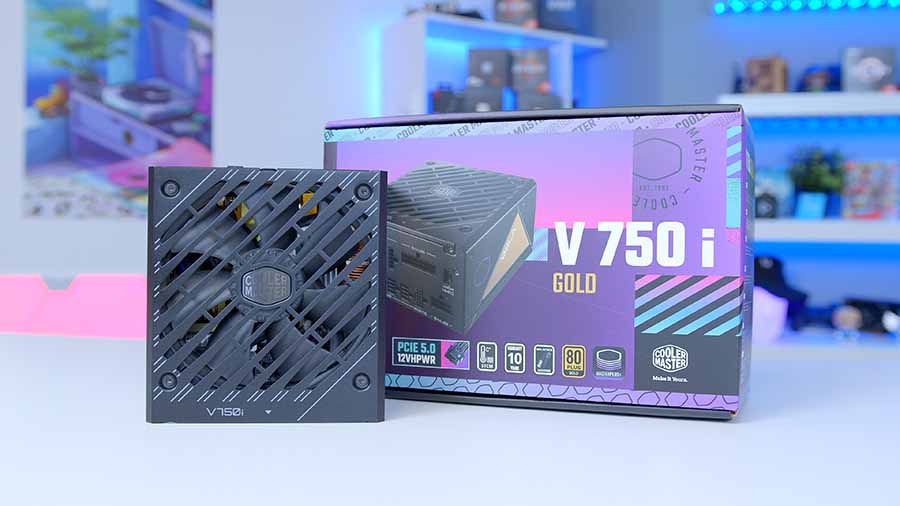 Cooler Master's V750 i Gold is a more recent addition to their gold rated power supply range. Much like their older options, the V750 i Gold is a very reliable unit designed to remain quiet and maintain consistent power delivery even under load. The V750 i gold has two notable strengths that are worth mentioning.
One is the support for the ATX 3.0 standard. This PSU comes with a 12VHPWR cable, so you can easily plug in your RTX 4000 graphics card without the use of an adapter, which should also make cable management much simpler too.
The second most notable feature is the use of a semi-digital platform. By plugging your PSU into one of the USB headers on your motherboard, you can control voltages, power, and fan speeds of the V750 i.
This is an incredibly useful feature, as it saves you having to go into your BIOS every time you need to amend power or fan curve settings. So if you're the kind of consumer that likes to tinker, you can simply fire the MasterPlus+ software and amend settings to your heart's content.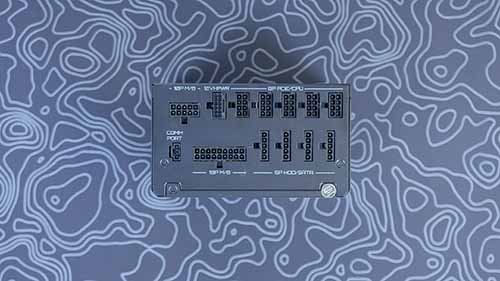 Cabling & Modularity: 4.7/5
Buy the Cooler Master V750 i Gold on:
3. ASUS ROG STRIX 750G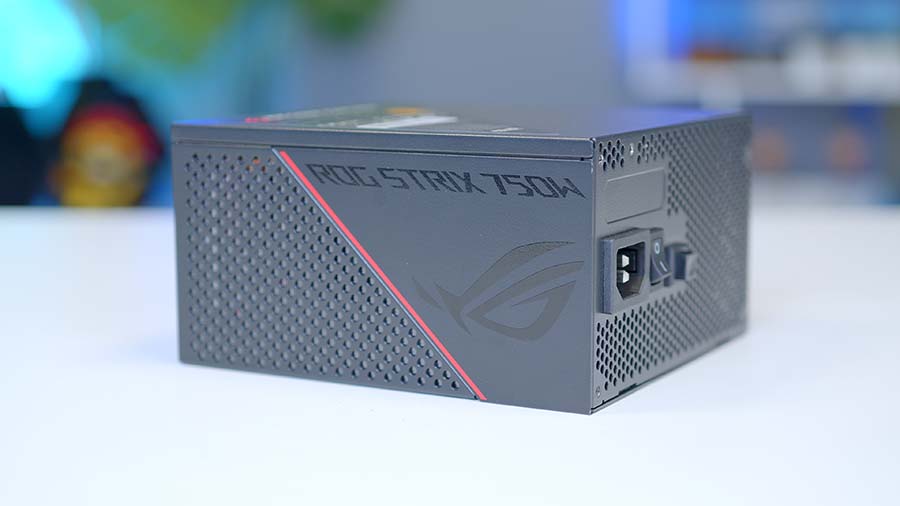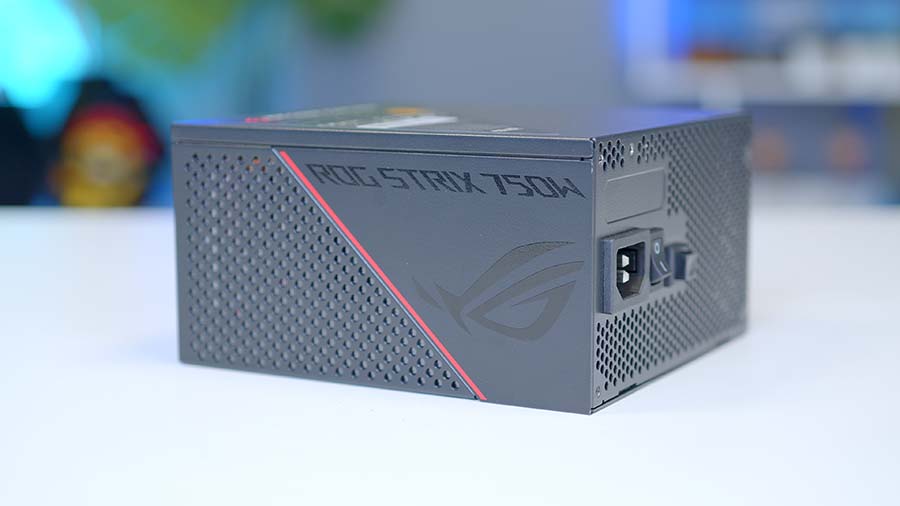 The ROG STRIX 750G from ASUS has been a mainstay for us in a number of different PC builds that we've put together in the past. While the ROG STRIX 750G is not the newest option on the market, it still holds up incredibly well by today's standards. There isn't much to talk about on the features front of this particular PSU, but it is worth noting how quiet it is.
Cybenetics has given the 750G a noise rating of A which is pretty quiet. This means that even without headphones on, under loads the ROG STRIX 750G is going to be near-silent in its operation.
In terms of cabling, as expected, the 750G is fully modular, so you can pick and choose what cables you're going to install.
This should save some hassle when it comes to cable management. The ROG STRIX 750G also comes with ten year warranty, so if for some reason it doesn't survive general usage, it should be relatively easy to organise a replacement or a refund.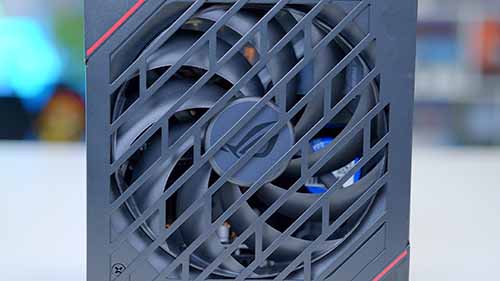 Cabling & Modularity: 4.3/5
Buy the ASUS ROG STRIX 750G on:
How We Tested the Best 750W Power Supplies
To ensure that all of the components we're recommending in a buyers guide are definitely worth their value-proposition, we put them all through rigorous testing. With power supplies this involves ensuring they work in normal and anomalous circumstances whether you're building a gaming or workstation PC. We then compare each power supply we have in the office against each other assessing their various features, design qualities and of course comparing pricing. The main factors that we take into account when testing are:
Features
Noise Levels
Modularity
Efficiency Rating
Value for Money
Frequently Asked Questions
Do I need a 750W PSU for my gaming PC?
The answer to this comes down to the components that will be including in your gaming PC. If you are planning on building a mid-range system, then a 750W power supply will likely suffice. However, it is always worth checking the minimum PSU recommendations of the components in your build.
How do I know what power supply I need for my PC?
Most manufacturers will provide the minimum PSU requirements for a product on their website. You can usually find this under the technical specs section on that product's designated page.
What does 80+ efficiency mean on a power supply?
80+ relates the certified testing method used to indicate the efficiency of a power supply. This involves testing the PSU under various loads to see how much power drawn is retained and how much energy is lost as noise or heat.