Introduction
Intel's Core i7 13700K is a high-end CPU that offers excellent performance in both triple A titles, and multi-core workstation applications. But in order to ensure the 13700K stays in top top shape, and avoid thermal throttling, you'll need a good cooler! That's why we've set out to find out which is the Best CPU Cooler for Intel Core i7 13700K in our latest test.
To do this, reviewers and benchmarking team have collaborated to test a plethora of top-end CPU coolers from a range of manufacturers such as: Cooler Master, Deepcool, MSI, and Corsair to find a definitive answer. Our benchmarking and testing takes into account performance in both single and multi-core workloads, along with high-end gaming in triple A titles like Baldur's Gate 3, Starfield, and Hogwarts Legacy.
Our in-house team of PC hardware experts individually review every product featured on this site, and in buyer's guides like this one. Learn about why you can trust our independent reviews and product recommendations.
Our Recommendation: MSI MAG CoreLiquid V2
Our in-depth testing of CPU coolers has concluded that the MAG CoreLiquid V2 from MSI is the strongest cooler for the 13700K. This 240mm AIO can handle high-end gaming, whilst maintaining lower temperatures with a workload with higher core counts. This cooler ensured the 13700K stayed cool, even during more intense benchmarks.
The CoreLiquid V2 I feel is also one of the best looking coolers on the market, providing a clean aesthetic that will blend in well with either black or white components. It is also worth noting that the CoreLiquid V2 is one of the cheaper AIO options when compared to the rest of the market.
All CPU Coolers in Our Testing Roundup
Our Recommendations
1. Cooler Master Hyper 212 Black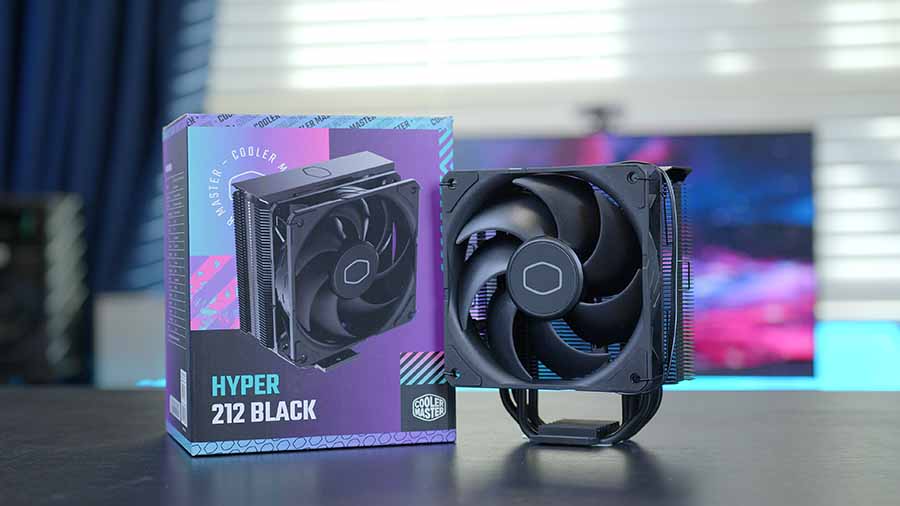 We're starting things off at the affordable end of the CPU cooler scale, with the Cooler Master Hyper 212 Black. This budget air cooler has been a staple within the budget market for quite some time, with Cooler Master releasing multiple variants of the Hyper 212 over the years. This new version features brand new packaging, keeping in line with other modern Cooler Master coolers. And it also offers support for the LGA1700 socket, which you'd previously needed to request the mounting hardware for. The Hyper 212 is a pretty decent option when it comes to cooling, if you've really limited yourself in terms of budget this CPU cooler is a rather cheap option.
In terms of thermal capability, this cooler will be able to cope with single core, and some multi-core workloads. But as we've seen with recent testing in a few of our reviews, all-core workloads do require a top-end option for this particular CPU.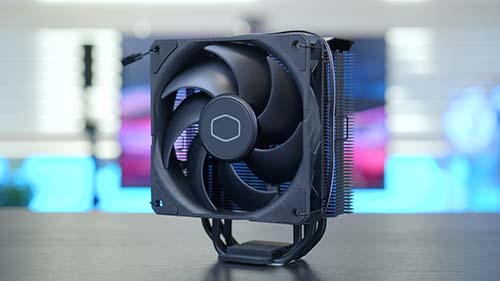 As I've alluded to, during our testing, we found that the Hyper 212 Black was not able to cope with more intense threaded workloads, which is the biggest caveat to this cooler. You'll find that the Hyper 212 is more geared towards the budget end of the market, so this tower is designed to handle gaming workloads, as opposed to workstation applications.
Buy the Cooler Master Hyper 212 Black on:
2. Cooler Master MasterLiquid 240L Core ARGB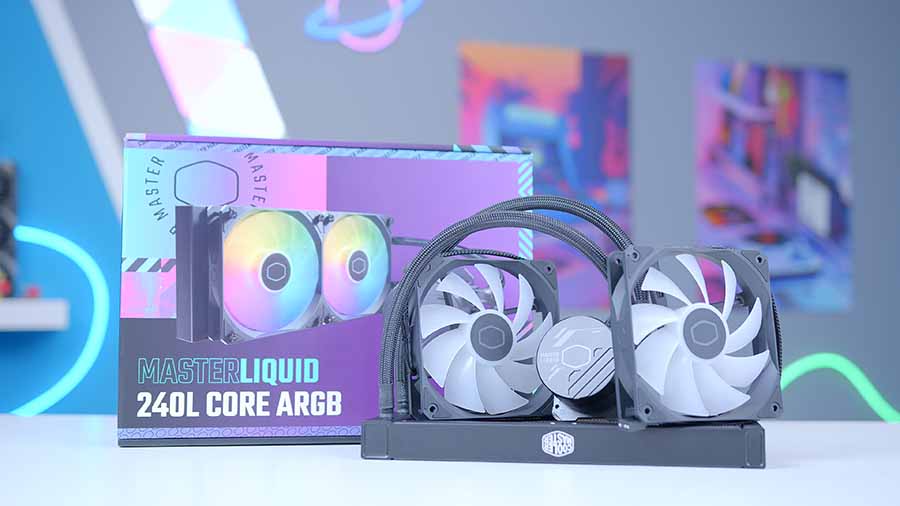 The 240L Core ARGB from Cooler Master is part of their new line of components, revitalising design and packaging, whilst still maintaining solid thermal capability. We found that this 240mm AIO was pretty strong overall, with the 240L Core succeeding in the majority of multi-core benchmarks. Jumping up from an air cooler to a radiator with two fans really makes a world of difference, as heat can dissipate much quicker. And with the improved dual-chamber pump design of the 240L Core, this is extremely noticeable. I do like the redesign that Cooler Master have done, while this is a bit of a re-hash, the fan and CPU pump block designs do look nicer.
The RGB is also a pretty nice touch as well. Performance is the biggest win for this AIO, as the vast majority of air coolers will struggle to cope with some of the higher demands that come with the Core i7 13700K.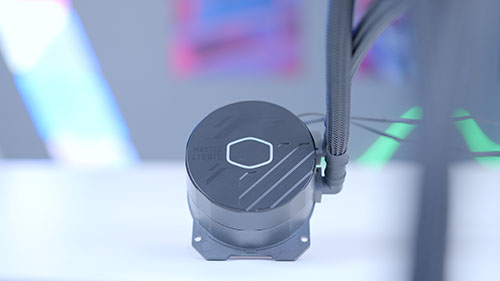 While I do like this cooler, yet again, Cooler Master crumbles under the pressure with high intensity workloads. The Core i7 draws a ridiculous amount of power when multiple cores are being put through the wringer, and unfortunately, the 240L just can't cope. This cooler falters at the finish line when you're pushing the 13700K with more intensity that comes from video editing or 3D rendering.
Buy the Cooler Master MasterLiquid 240L Core ARGB on:
3. DeepCool AK620 Zero Dark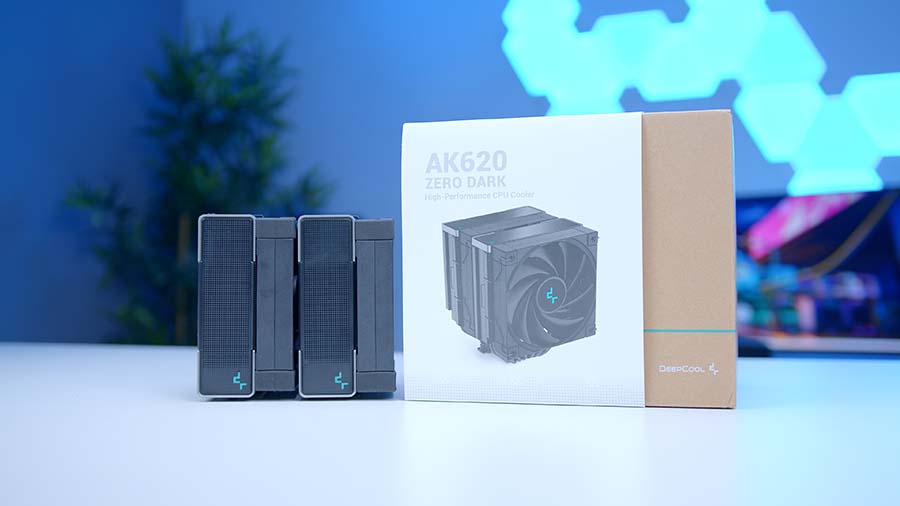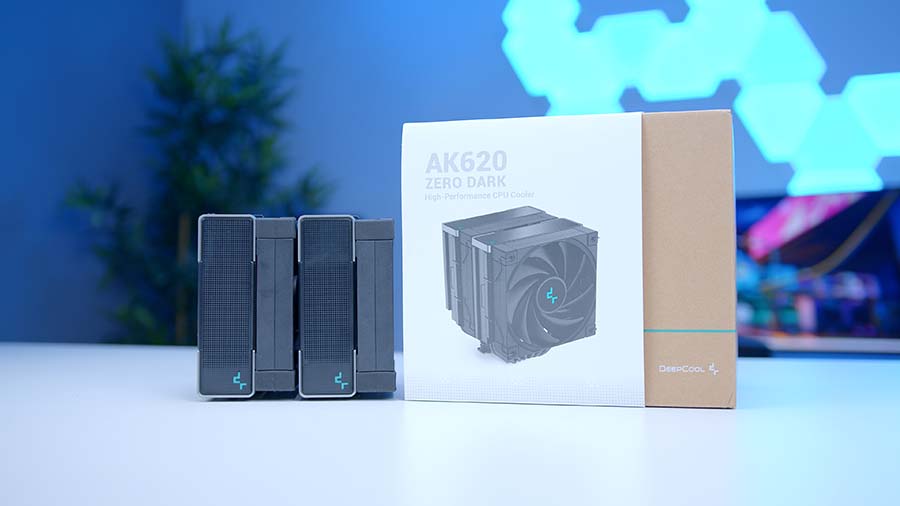 Moving onto one of the most powerful air cooling solutions available for the latest CPUs, we have the DeepCool AK620 Zero Dark. The AK620 has risen significantly in popularity in recent months and is one of the strongest dual-tower air coolers on the market right now. The matrix heatsink design and dual-fan design will ensure that your system stays not only quiet, but cool as well. We're a big fan of this cooler at the GeekaWhat office because of its budget oriented price point. Despite being an extremely competitive and strong option, it isn't particularly expensive. This Zero Dark version does come in slightly higher than the standard edition of this cooler, but I feel the extra few dollars is worth is to secure an awesome looking air cooler too.
Out of all of the air coolers that we've tested, the AK620 is the best contender when it comes to multi-core workloads, but it still can't quite compete with liquid coolers.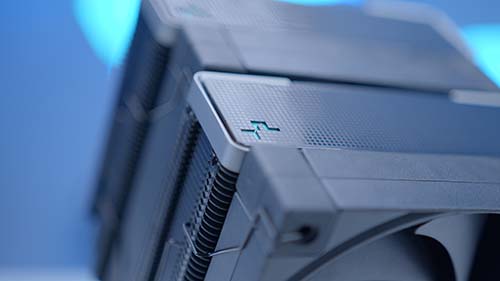 I'd say the AK620 sits alongside some weaker 240mm AIOs, but falters versus the stronger ones due to its overall heat dissipation capabilities. But aside from this, the AK620 is still worth considering if you need a solid air cooler than can handle tougher workloads, especially if you're on a budget.
Buy the DeepCool AK620 Zero Dark on:
4. MSI MAG CoreLiquid 240R V2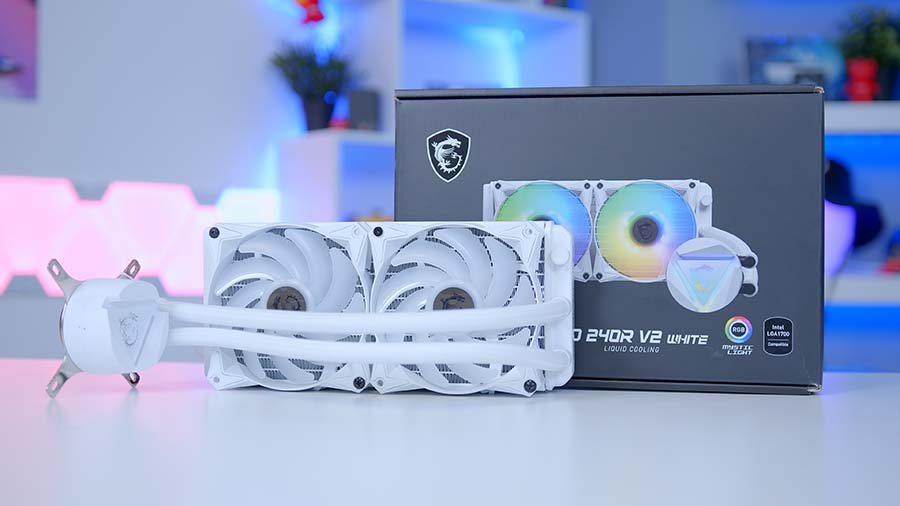 Whilst the previous entries on this list have offered solid thermals for the 13700K at a budget price point, the MSI MAG CoreLiquid 240R V2 provides the additional power needed to make the most of Intel's mid-range processor while maintaining a reasonable price. Possessing a 240mm radiator, this liquid AIO cooler acts as somewhat of a middle ground between size and cooling efficiency. The CoreLiquid 240R V2 provides a nice balance between performance and aesthetic. Picking up a 240mm cooler is a bare minimum for a CPU like the 13700K, and this cooler is capable of handling said processor even under significant amounts of stress.
The 240R V2 I'd argue is one of the better looking 240mm options on the market, with the striking CPU block design, and plenty of RGB lighting that can be fully configured with MSI's Mystic Light software.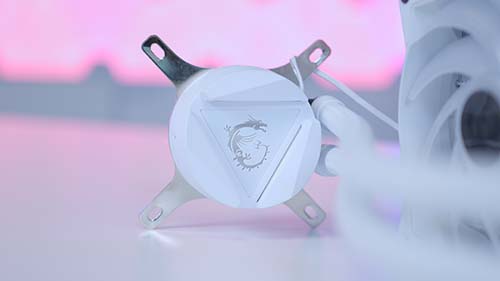 While I do love this cooler, its biggest problem is the fans. During our testing, we found that these two 120mm options can reach pretty astounding noise levels even before the fans have reached their max RPM. As the fans reach their top speed, you can see a noise ceiling of nearly 60 decibels, which is very loud for a liquid cooler. Despite this, the pump remains pretty quiet under load, and considering the price point of this cooler, I think the noise levels are a small caveat to deal with.
Buy the MSI MAG CoreLiquid 240R V2 on:
5. Corsair H150i Elite LCD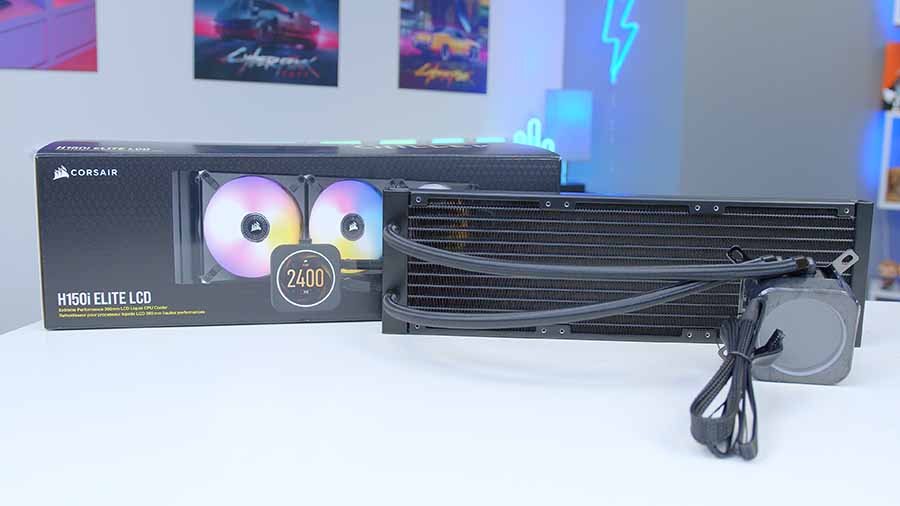 Rounding off our buyers guide, we have a more luxurious option in the form of Corsair's H150i Elite LCD. This 360mm liquid cooler will have no issues preventing even the most power-hungry CPUs from getting too hot, allowing them to perform optimally at all times. And the additional features included lets the H150i Elite LCD cool your system in style. Corsair has always been a big player in the CPU cooling space, and their 360mm options really do take the cake. The H150i is still one of the strongest 360mm AIOs on the market, capable of handling even the Core i9 13900K at the maximum. Heat is dissipated efficiently, while still maintaining low noise levels which we love to see.
On top of this, consumers can customise the LCD screen to their heart's content using the iCUE software, which allows you to display a variety of different system information, or some form of GIF.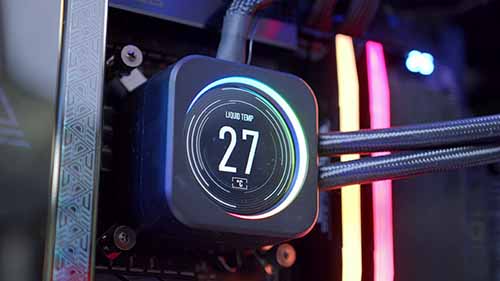 As you've probably assumed by now, the high performance and strong aesthetic comes with a pretty high price point. Although this cooler is one of the best options for a top-end build, it is also one of the most expensive, sitting well over $200 at the time of writing, with the newer XT model sitting even higher than this. This 360mm liquid cooler is definitely a worthy pairing for the Core i7 13700K, but it does come at a cost most won't be willing to shell out.
Buy the Corsair H150i Elite LCD on:
Are Air Coolers Enough for the Core i7 13700K
Nowadays, with a lot of the focus on CPU coolers being placed on liquid cooling, it can be hard to gauge what processors can run on an air cooled system. Whilst liquid cooling is typically the safer option out of the two, there is still a place for the air coolers on the market, especially when pricing is thrown into the mix.
Generally speaking, the most powerful air coolers available are significantly cheaper than the average liquid cooler, meaning you can pick a solid deal if you know where to look. On top of this, air coolers are much easier to install, making them a great option for first time builders.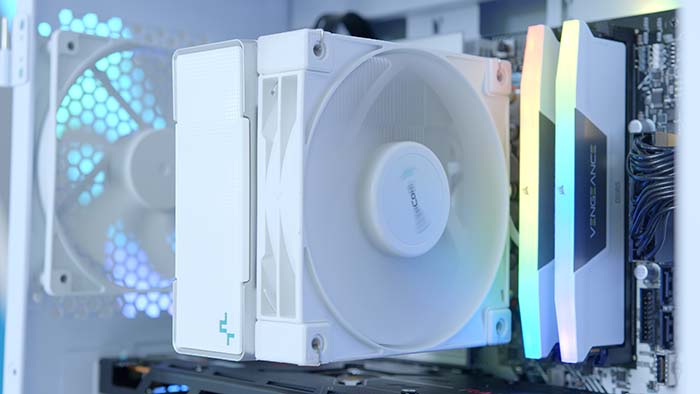 But should you consider an air cooler for the i7 13700K? This is going to be primarily down to your use-case. We've found that during our testing air coolers can cope with the 13700K in single core applications. But the majority of multi-core applications will cause the 13700K to throttle. We recommend picking up either a higher-end option, such as the AK620 or Noctua NH-D15, or an AIO, as these are much stronger in comparison.
How We Benchmark CPU Coolers
In order to figure out which CPU coolers are the best option for the Core i7 13700K, our benchmarker Harry Coleman put all of the options within this roundup through the wringer. This involves putting them into our benchmarking system, and testing them in a range of different applications against current and older options. Our testing suit includes modern triple A games, along with single and multi-core benchmarks, like 3D Mark, Prime95, and Cinebench.
The primary factors we take into account when testing coolers are:
Multi and Single Core Workstation Performance
Gaming Performance
Size
Noise Levels
Aesthetic
Value-Proposition
Conclusion
Best CPU Cooler for Intel Core i7 13700K: MSI MAG CoreLiquid 240R V2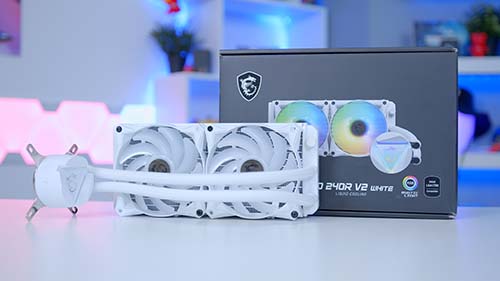 After taking a look at our test results, and analysing each cooler, we've concluded that the CoreLiquid 240R V2 is the best CPU cooler for the 13700K. The reason why we've picked out this cooler is mostly down to its value-proposition versus alternative options. 240mm is about the bare minimum for the 13700K, and the 240R V2 handles this CPU very well.
Although we've recommended a number of great air coolers, a liquid cooler is a requirement to handle multi-core applications, and because of the excellent price point of the 240R V2, this AIO is the superior option to pick up.
Read our full MSI cooler coverage, or Buy the MSI MAG CoreLiquid 240R V2 on Amazon
Frequently Asked Questions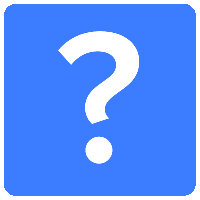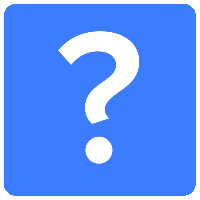 Why Do I Need a CPU Cooler for the Core i7 13700K?
A CPU cooler prevents the processor from overheating by conducting heat away from the CPU socket. This helps to avoid damage to the CPU and other components within the PC.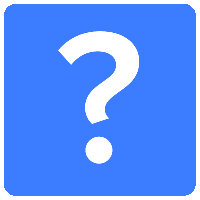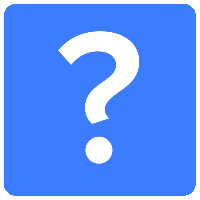 Do I Need to Upgrade My CPU Cooler for the Core i7 13700K?
If your current CPU cooler includes mounting hardware that is compatible with an LGA 1700 socket, then it is possible to use it again. However, you will need to reapply the thermal paste to ensure that cooling remains optimal.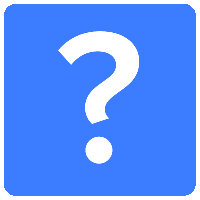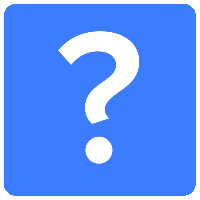 Is the Intel Core i7 13700K Worth It?
Intel's Core i7 13700K is a great CPU for both mid-range and high-end PCs, offering strong performance in both gaming and productivity based scenarios.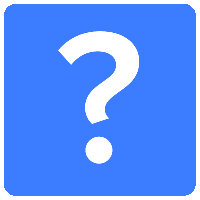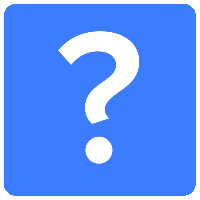 Should I Be Worried About Clearance Issues?
Yes. Whilst most CPU coolers will try to remain compact, they can interfere with other components such as RAM and M.2 SSDs, along with PC cases. Air coolers are especially tricky, so it is always worth checking the dimensions of a cooler before purchasing.