Introduction
After setting yourself a budget to build a PC, you're faced with a myriad of different component choices from myriad of different brands. This can be quite confusing for the average consumer, and when deciding on those pivotal components that are bound to affect performance, the risk seems even larger. Consumers that are looking to find the best CPU under $400, where do you start? Is AMD better for gaming, or is Intel a better choice for those building a multifaceted system?
We've answered both of these questions and more with a roundup of the best CPUs under $400. We've covered the latest options from both AMD and Intel, providing you with a comprehensive and in-depth analysis of the strongest CPUs on the market. We've put each CPU through the wringer within a number of benchmarks ensuring they offer great performance and a solid value-proposition for your next PC build.
Best CPU Under $400: AMD Ryzen 7 7800X3D
In our testing, the best CPU under $400 is the AMD Ryzen 7 7800X3D. This CPU is a technological innovation in today's market, offering near-unrivalled gaming performance at its current price point. And thanks to a number of price drops within recent months, the 7800X3D is an extremely competitive option versus the current market alternatives.
Consumers looking to build a top-end or mid-range gaming PC will want to secure the 7800X3D as their CPU option, because this processor is an absolute steal when it comes to price per frame.
Suggested Article: HP OMEN 16 Gaming Laptop Review – Reliable & Portable 1440p Gaming!
All CPUs in Our Testing Roundup
The Best CPUs Under $400
1. Intel Core i5-13600K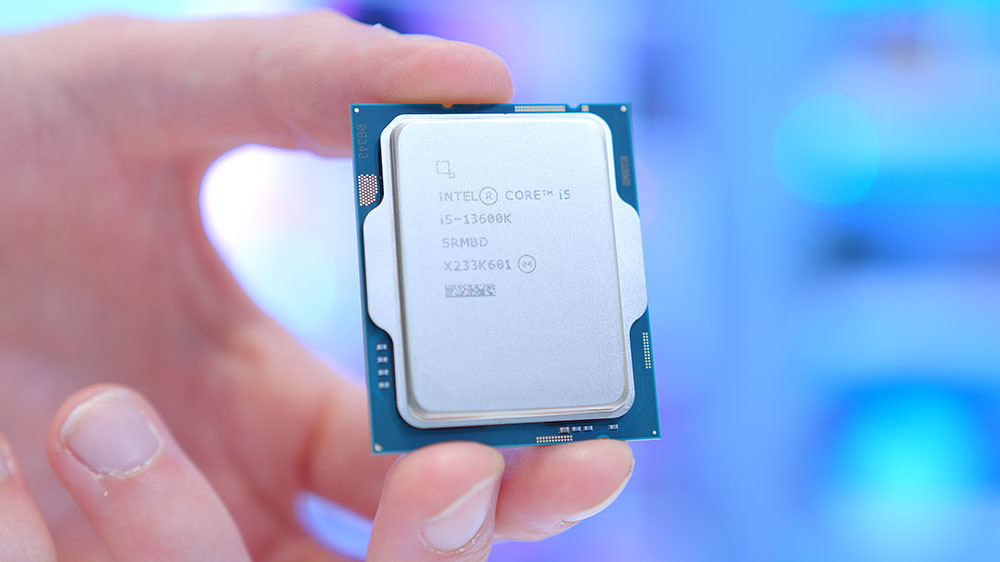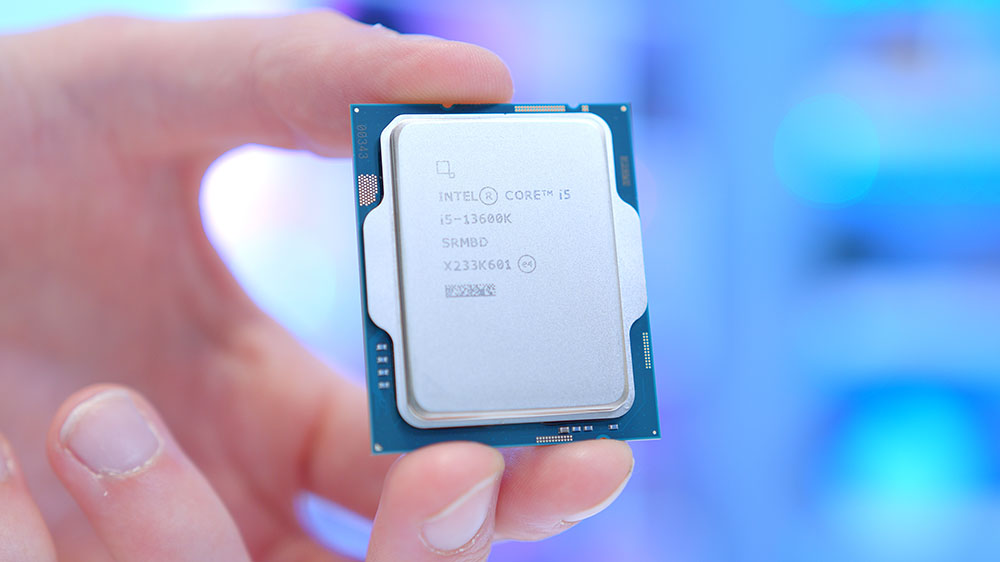 Intel's Core i5-13600K is a titan of multi-core performance, and is one of the strongest value options within this roundup. The reason why the 13600K is such a solid CPU choice, is mainly due to its excellent price point. This CPU can be secured for $300 and under, and offers great metrics in top-end games at 4K when paired up with the right GPU, along with decent productivity performance too.
The 13600K particularly thrives in these threaded workloads due to its high core count, of which consumers can leverage 14 cores and 20 threads, with a max boost clock speed of 5.3GHz. Consumers looking to build a workstation system to create some content during the day, but play triple-A titles in the evening will definitely want to consider this particular option.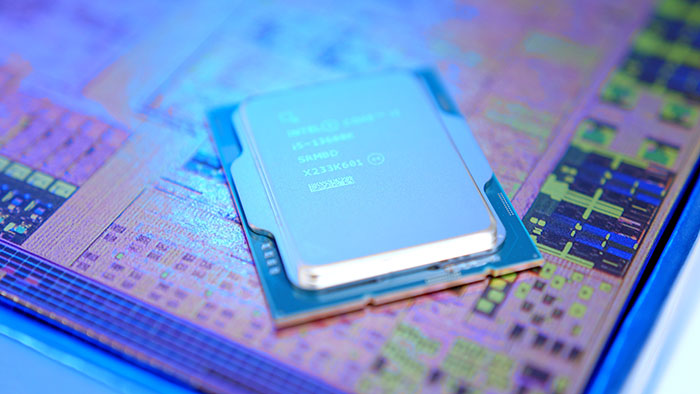 Buy the Intel Core i5-13600K on:
2. AMD Ryzen 7 7700X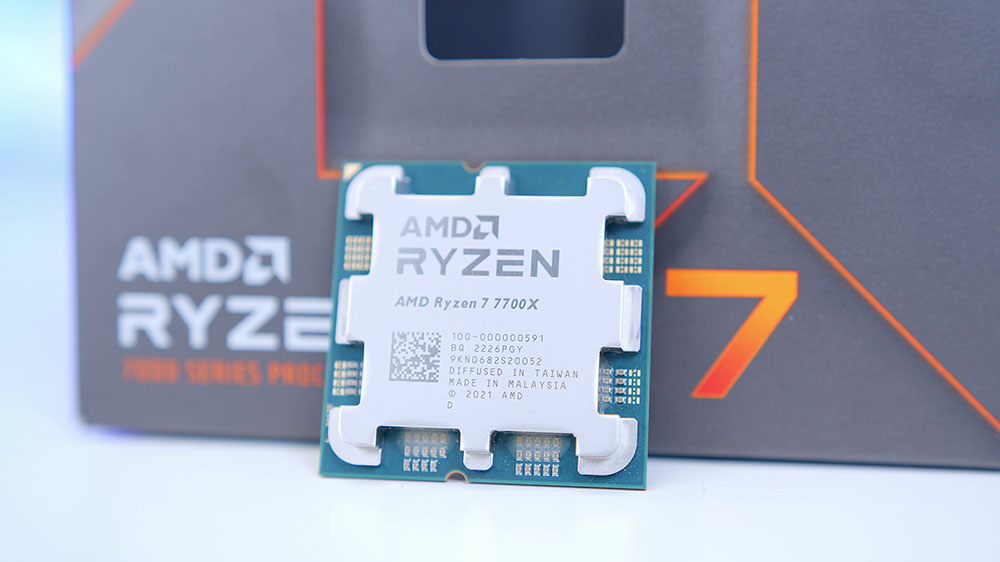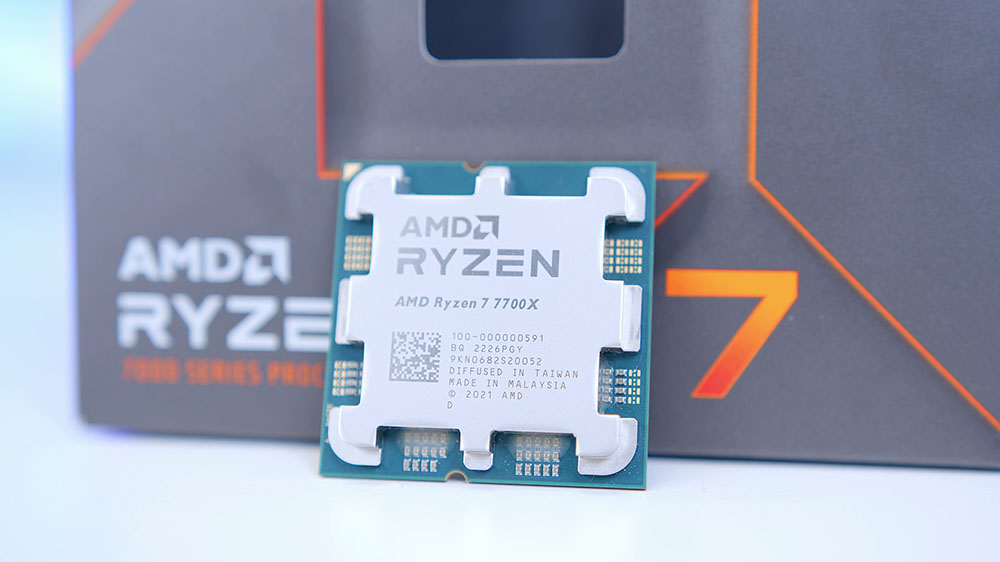 AMD's Ryzen 7 7700X is a bit of an underdog in the current market, with its primary demographic being mid-range systems. This particular CPU is a bit of a step up from its Ryzen 5 counterpart, the Ryzen 5 7600X, offering more cores and threads, with a slight increase to the clock speed. This does give it a slight edge in games versus the 7600X, with the performance drawing closer to that of the 13600K overall.
The biggest strength of this CPU is its price point. The Ryzen 7 7700X is arguably one of the cheapest mid-range processors on the market, and there are few options that come close in terms of its value-proposition. However, despite the solid value that the 7700X offers, much like other Ryzen 7000 SKUs, its weakness lies in its thermal performance. Those looking to push their new PC build with some workstation applications will want to secure a good liquid cooler to, to ensure that the temperature of this CPU doesn't surge to high when boosting.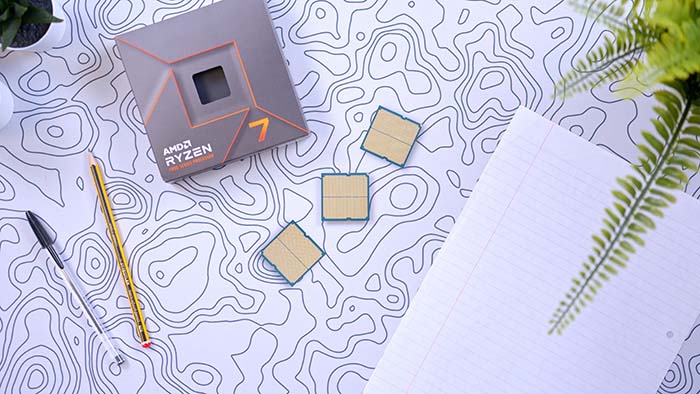 Buy the AMD Ryzen 7 7700X on:
3. Intel Core i7-13700K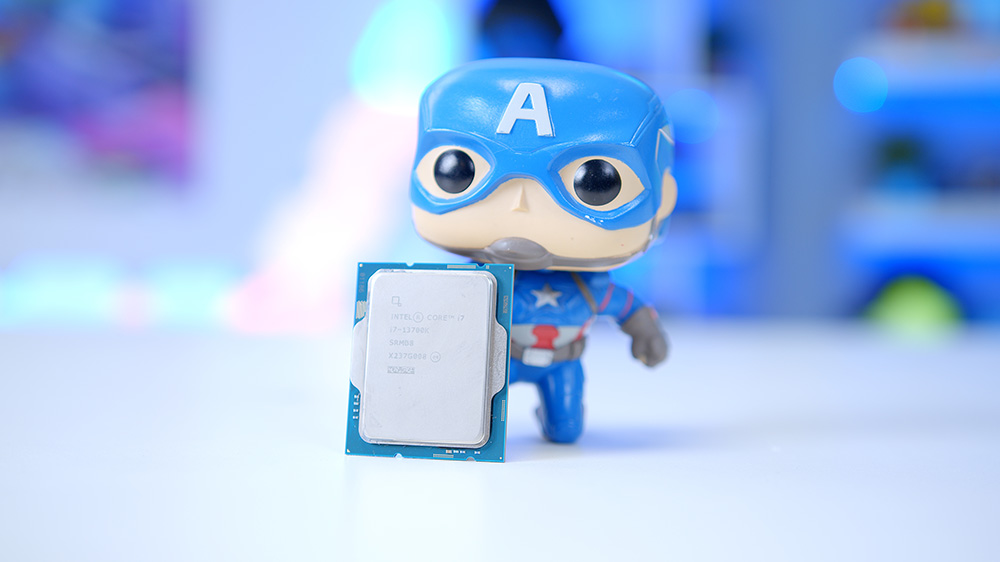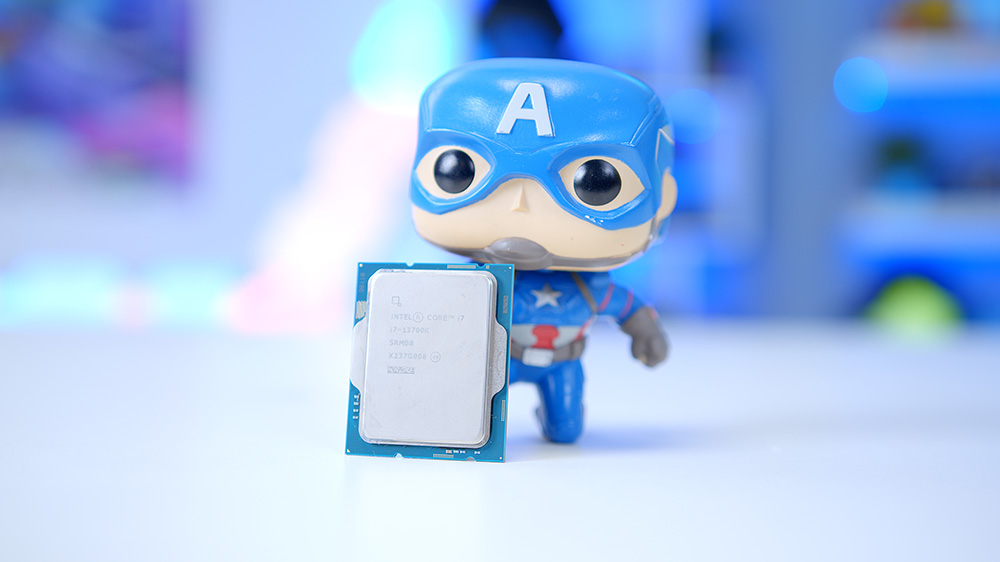 Intel's Core i7-13700K is a very capable enthusiast level CPU, geared towards those looking to build a multifaceted system. The Core i7-13700K offers a stronger set of cores and threads geared towards complex workstation applications that need some extra 'oomph' from your processor. And because the 13700K also sports a solid boost clock speed, top-end gaming is an absolute breeze for this processor, especially at higher resolutions.
The 13700K is a solid CPU across the board, but in our testing, we've found that this CPU can run very hot with multi-core workloads. Consumers looking to push their 13700K with some all-core tests will want to pick up a 240mm or 360mm cooler to ensure that temperatures don't run too high and cause any potential damage.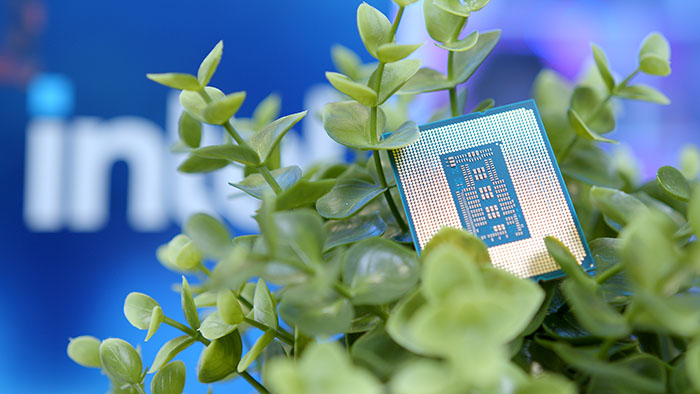 Buy the Intel Core i7-13700K on:
4. AMD Ryzen 7 7800X3D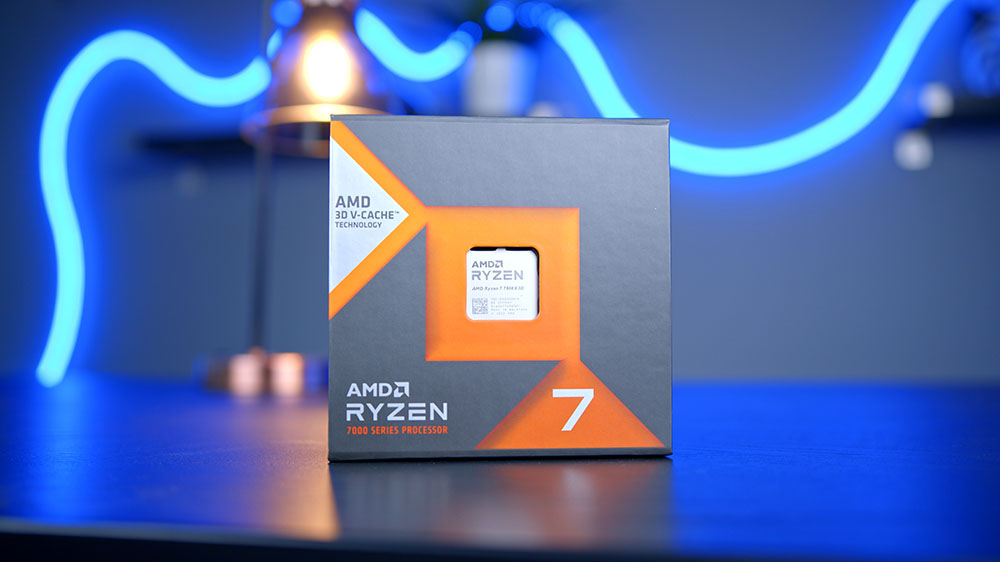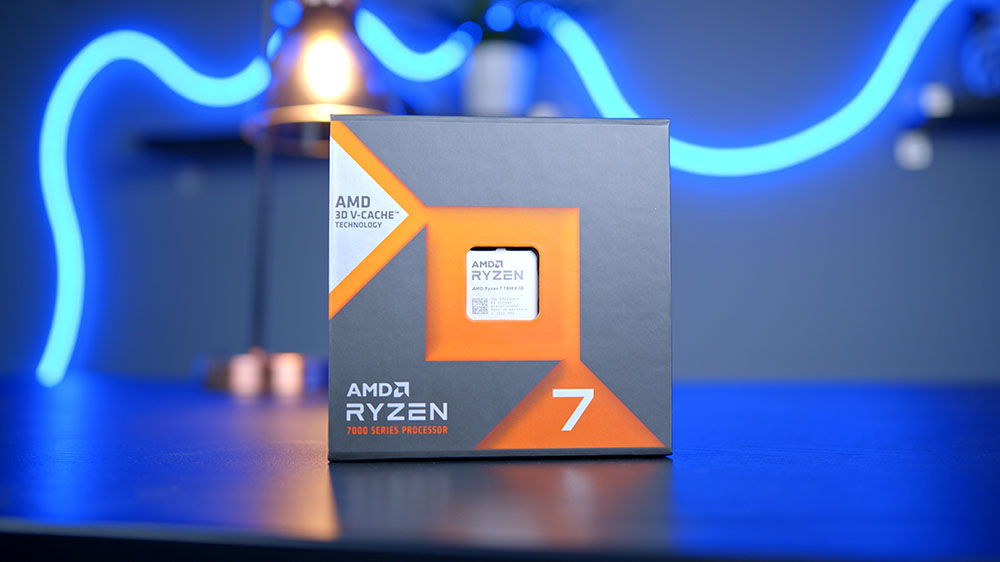 AMD's Ryzen 7 7800X3D is our best overall option geared towards those looking to maximise their gaming performance in modern triple A and Esports titles. The proprietary V-Cache that AMD have stacked on top of the CPU provides stronger metrics within applications that demand instruction speed to be at its highest. And because games are so volatile in the amount of instructions that they require to be executed, the 7800X3D really thrives in modern titles.
Workstation performance is also pretty decent too, due to the eight core 16 thread configuration that this CPU offers. However, there are a number of other more capable CPUs with more cores and threads that will be able to handle the performance demands of complex productivity workloads. And the 3D V-Cache doesn't particularly offer much of a performance bonus within these applications either, making the alternatives a better consideration for workstation systems.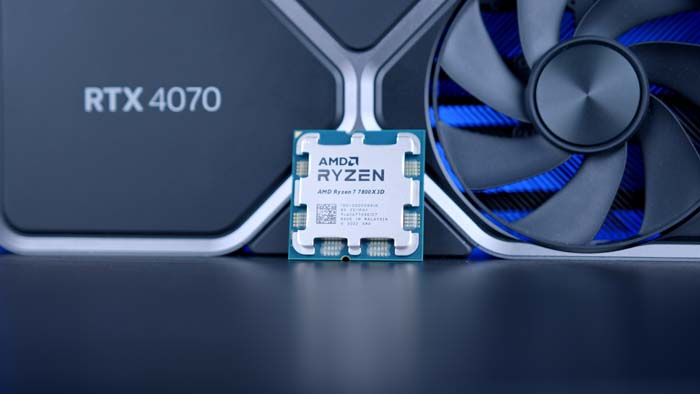 Buy the AMD Ryzen 7 7800X3D on:
How We Tested the Best CPUs Under $300
To figure out which CPU is the best option on the market, all of the processors that we've looked at have been put through a range of tests and benchmarks. We do this to ensure each option offers a solid value-proposition, along with decent performance across the board. There are also a myriad of factors that we take into account when analysing CPUs:
Single and Multi-Core Performance
Thermals
Upgrade Paths
Platform Longevity
Pricing
Frequently Asked Questions
Is the 7800X3D Good for Workstation Applications?
While the higher core and thread count does help, the 7800X3D won't be better than most other top-end CPUs, as its 3D V-Cache isn't really applicable in productivity applications.
Should I Go Intel or AMD?
This isn't a simple black and white answer. Both Intel and AMD provide their own benefits with varying CPU SKUs. You should always base your CPU decision on your PC use-case, your budget, and whether you're planning on upgrading later down the line.
What CPU Sockets Do These Use?
Intel's most recent 12th, 13th, and 14th-Gen options all use LGA1700. AMD's Ryzen 7000 range uses AM5.